This website uses cookies to ensure you get the best experience while browsing it. By clicking 'Got It' you're accepting these terms.
Norway Kills More Whales Than Japan and Iceland Combined
Jun. 15, 2016 02:32PM EST
Animals
By Animal Welfare Institute
Norway is now the world's leading whaling nation, killing more whales in the past two years than Japan and Iceland combined. A new report released Monday calls on the international community to respond to Norway's systematic efforts to weaken management rules and improve market conditions for its whalers.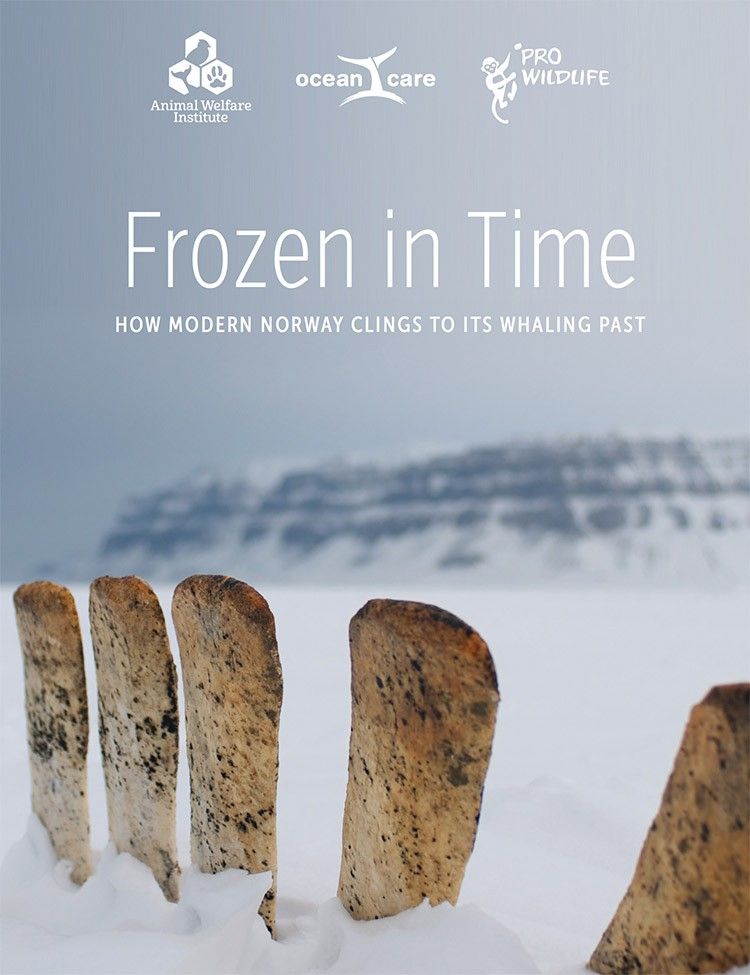 Frozen in Time: How Modern Norway Clings to Its Whaling Past, produced by the Animal Welfare Institute, OceanCare and Pro-Wildlife, details Norway's undermining of the International Whaling Commission (IWC) ban on commercial whaling and exposes the growth of its overseas trade in whale products. These shipments—some of which have transited European ports en route to Japan—play a key role in sustaining the Norwegian whaling industry.
"As one of the world's most modern and prosperous countries, Norway's whaling is an anachronism," Dr. Sandra Altherr, biologist with ProWildlife, said. "Slaughtering whales to eat and trade has no place in Norway and serves only to diminish the country's international reputation."
The Norwegian government is funding a number of projects, both to promote domestic sales of whale products and to develop alternative commercial products derived from whales, including dietary supplements, medicines and cosmetics. In 2015, the Myklebust Hvalprodukter company announced the launch of a series of new products derived from whale oil, including skin cream.
"We were stunned that a Norwegian whaling company is actively selling health and beauty products manufactured from whale oil," Susan Millward, Animal Welfare Institute executive director, said. "This is not the 1800s. It is incomprehensible that such a modern nation produces skin creams sourced from an inherently cruel industry."
While diplomatic pressure has been brought to bear on Iceland and international legal action has been taken against Japan for their whaling programs, the report underscores that Norway has largely been spared international attention and criticism.
"The IWC has not formally commented on Norway's whaling since 2001 and the international community has not presented a demarche to Norway since 2006," Sigrid Lüber, OceanCare president stated. "For as long as this remains the case, Norway will continue to let Iceland and Japan take the heat for whaling and maintain its business as usual."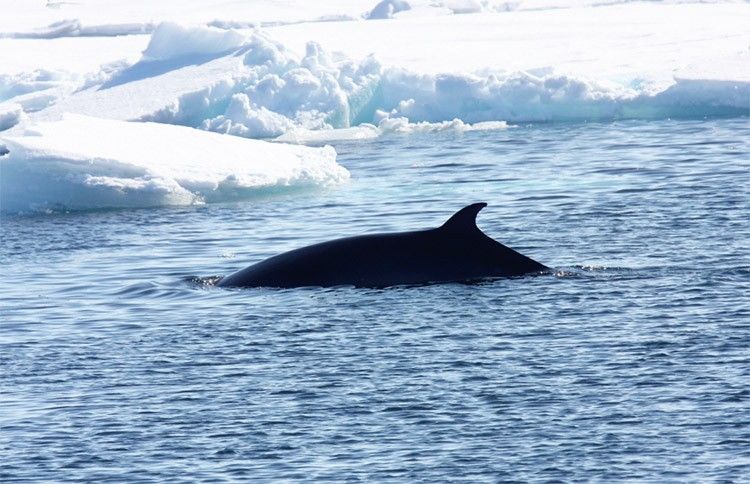 The report details the Norwegian whaling industry's efforts to open Japan's markets to its whale products and address quality concerns, as a number of Norwegian whale shipments have been rejected by Japan due to contamination. Inspectors from Kyodo Senpaku Kaisha (the company operating the Japanese whaling fleet) have overseen the processing of whale meat on board a number of Norwegian whaling trips as a result.
Frozen in Time concludes with recommended actions that should be taken by the IWC and its member governments to compel Norway to cease commercial whaling and trade in whale products.
YOU MIGHT ALSO LIKE
First Mammal Goes Extinct Due to Human-Caused Climate Change
Chile's Salmon Industry Using Record Levels of Antibiotics to Combat Bacterial Outbreak
World's First 'Spotty Dog' and Cow-Like Sheep Created Using Gene Editing
Is it Too Soon to Consider Removing Giant Pandas From the Endangered Species List?
EcoWatch Daily Newsletter
A typical adult takes around 20,000 breaths per day. If you live in a megacity like Beijing, with many of those lungfuls you're likely to inhale a noxious mixture of chemicals and pollutants.
Fred Stone holds his brown swiss cow Lida Rose at his Arundel dairy farm on March 18 after a press conference where he spoke about PFAS chemical contamination in his fields. Gregory Rec / Portland Portland Press Herald via Getty Images
By Susan Cosier
First there was Fred Stone, the third-generation dairy farmer in Maine who discovered that the milk from his cows contained harmful chemicals. Then came Art Schaap, a second-generation dairy farmer in New Mexico, who had to dump 15,000 gallons of contaminated milk a day.
Protesters attend the 32nd Annual Fur-Free Friday demonstration on Nov. 23, 2018 in Beverly Hills, California. Ella DeGea / Getty Images
California Governor Gavin Newsom signed into law a bill that that bans the sale and manufacture of fur products in the state. The fur ban, which he signed into law on Saturday, prohibits Californians from selling or making clothing, shoes or handbags with fur starting in 2023, according to the AP.
By Simon Evans
During the three months of July, August and September, renewables generated an estimated total of 29.5 terawatt hours (TWh), compared with just 29.1TWh from fossil fuels, the analysis shows.
A demonstrator waves an Ecuadorian flag during protests against the end of subsidies to gasoline and diesel on Oct. 9 in Quito, Ecuador. Jorge Ivan Castaneira Jaramillo / Getty Images
Protesters block the road outside Mansion House in London during an XR climate change protest. Gareth Fuller / PA Images via Getty Images
Protestors marched outside the Prudential Center in Newark, New Jersey on Monday, August 26, during the MTV Video and Music Awards to bring attention to the water crisis currently gripping the city. Karla Ann Cote / NurPhoto / Getty Images
By Will Sarni
It is far too easy to view scarcity and poor quality of water as issues solely affecting emerging economies. While the images of women and children fetching water in Africa and a lack of access to water in India are deeply disturbing, this is not the complete picture.
Pexels
Mice exposed to nicotine-containing e-cigarette vapor developed lung cancer within a year.
More research is needed to know what this means for people who vape.
Other research has shown that vaping can cause damage to lung tissue.
A new study found that long-term exposure to nicotine-containing e-cigarette vapor increases the risk of cancer in mice.