EPA Denies Texas' Emergency Request to Use Dangerous Herbicide on 3 Million Cotton Field Acres
Environmental groups believe the U.S. Environmental Protection Agency got it right by denying the emergency use request Texas filed in order to use hazardous herbicide propazine to kill superweeds infesting the state's cotton.
Environmental groups, public health advocates and organic farmers all pleaded with the EPA to recognize the health and water risks that would arise from permitting propazine to be used on 3 million acres of cotton fields across the humongous state.
"Based on an assessment consistent with EPA's legal responsibilities, drinking water estimates suggest that risks from drinking water alone may lead to unacceptable risks in some cases," Jack Housenger, EPA director of the office of pesticide programs, wrote in the agency's response to the request, according to the Wall Street Journal.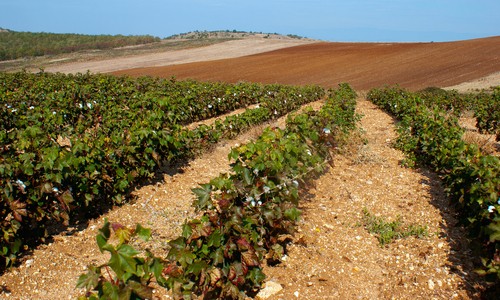 Though the EPA found that the request met urgent and non-routine emergency criteria, groups like Beyond Pesticides were pleased with the final decision.
"While we disagree with the EPA that this meets any of the criteria for emergency exemption, we applaud the EPA for putting the health of people and the environment first and upholding the health and environmental standards under the law," Jay Feldman, executive director of Beyond Pesticides, said in a statement. 
Beyond Pesticides filed comments opposing emergency status for the use of propazine. 
"This is not an emergency because the weed resistance is predictable since it has been known for many years that GMO cotton sprayed with glyphosate would create resistant superweeds," Feldman said. "It is an abuse of the law to prop up failed GMO cropping systems with toxic chemicals when viable alternatives, like organic growing methods, exist."
Texas Department of Agriculture officials lamented the news.
"Once again, members of the current administration have turned their back on the hard-working farmers of Texas," said Bryan Black, a department spokesman.
Propazine is a possible human carcinogen and a "restricted use pesticide"—the EPA's category for particularly hazardous agricultural chemicals. The EPA has found that propazine, like atrazine, is an endocrine disruptor (disrupts the hormonal system) and that when fed to pregnant rats, it causes birth defects in their young. Propazine is persistent, requiring years to break down, and is detected in both ground and surface waters. The European Union has banned propazine due to its toxicity.
A coalition of conservation groups and others announced Thursday that a historic number of comments and petitions of support have been submitted to the U.S. Department of the Interior in support of Bears Ears National Monument. Despite the entirely inadequate 15-day comment period ending on May 26, more than 685,000 comments in support of Bears Ears National Monument have been collected.
Keep reading...
Show less
Rink Glacier in western Greenland, with a meltwater lake visible center. NASA/OIB
Scientists have had their eyes on Greenland as its iconic glaciers have begun disappearing due to a warming climate. But, what they didn't expect to see was a whole new type of melting.
Keep reading...
Show less
Mountain View Fire
By Lena Moffitt
An oil tanker in Mead, Colorado exploded, killing one and injuring three on Thursday. Authorities are continuing to investigate the cause of the explosion.
Keep reading...
Show less
Banner created by Alliance for Climate Education
Keep reading...
Show less
Twenty-two GOP senators sent a letter Thursday urging Donald Trump to pull out of the Paris agreement. They argued remaining in the deal could "upend" the administration's ability "to fulfill its goal of rescinding the Clean Power Plan."
Keep reading...
Show less
By Cheryl Johncox
The Federal Energy Regulatory Commission (FERC) rejected on Thursday Energy Transfer Partners' request to resume horizontal directional drilling at two sites for its Rover fracked gas pipeline. This rejection comes after numerous leaks into Ohio's wetlands, and Clean Air and Clean Water act violations. FERC has halted the process at only eight locations of the 32 where drilling is taking place under Ohio's wetlands and streams.
Keep reading...
Show less
By Nadia Prupis
A majority of people in eight countries say they are ready to change their lifestyles if it would prevent climate catastrophe, a survey on global threats released Wednesday found.
Keep reading...
Show less
May. 25, 2017 01:55PM EST
Bill Maher is sick of billionaires' obsession with Mars, more like "Mars-a-Lago," he said.
In a new animation produced by ATTN:, the popular talk show host of Real Time, discusses the perils of our planet, including how "climate change is killing us."
Keep reading...
Show less