This website uses cookies to ensure you get the best experience while browsing it. By clicking 'Got It' you're accepting these terms.
Could Pixar's 'Finding Dory' Have an Adverse Effect on Coral Reefs?
May. 31, 2016 10:22AM EST
Animals
Despite how adorable Dory is in Pixar's Finding Dory, you shouldn't go out and try to buy your own Dory right after seeing the movie.
Pacific Blue Tangs, Dory's species, aren't the easiest pets to take care of and the demand for them can destroy coral reefs. Currently 100,000 to 150,000 Pacific Blue Tangs are bought in the U.S. every year, Andy Rhyne, a marine biologist at Roger Williams University, told NPR's Jed Kim on Marketplace.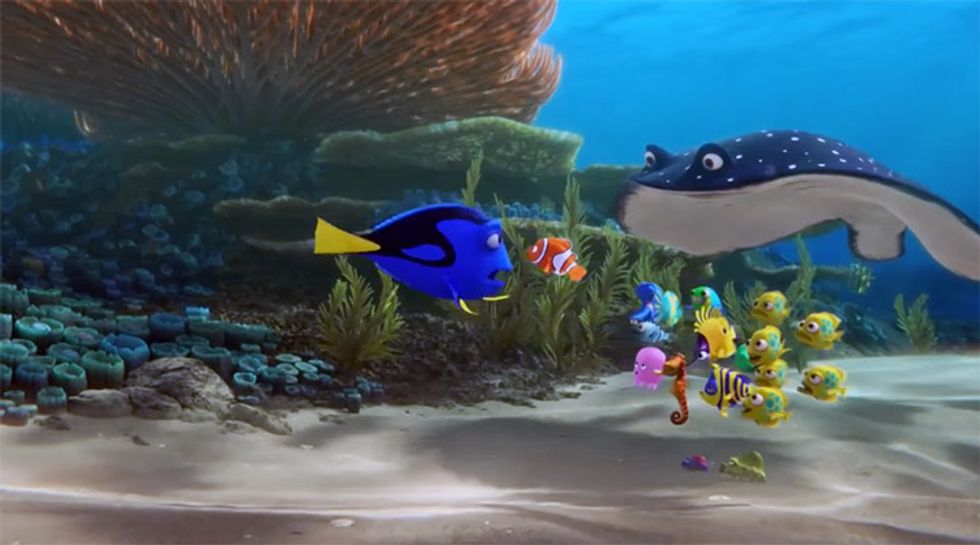 Screenshot from Pixar's Finding Dory trailer
Rhyne has a bad feeling that number might spike after the June 17 release of Finding Dory.
"When you make an animal charismatic, adorable and just as cute as it is with Ellen DeGeneres' voice on there, there's nothing you can do to stop people from wanting to know more about that animal and then wanting to be able basically to keep that as a pet," Rhyne told Marketplace.
Rhyne cited reports of demands for clownfish spiking 30 percent after Finding Nemo, the prequel to Finding Dory, was released. But other experts disagree with Rhyne's predictions.
"We didn't see any increase in the demand for ocellaris or percula clownfish following Nemo," Sandy Moore, president of Segrest Farms, a distributor and importer of fish, told NPR. "We did see an increased awareness overall in aquarium keeping."
Even if only a few hundred new people want Pacific Blue Tangs as pets, that demand could take a toll on the environment. Pacific Blue Tangs can't be bred in captivity—all attempts have failed so far—so they must be captured in the wild. Fishermen in areas with high Pacific Blue Tang populations don't always use the best methods.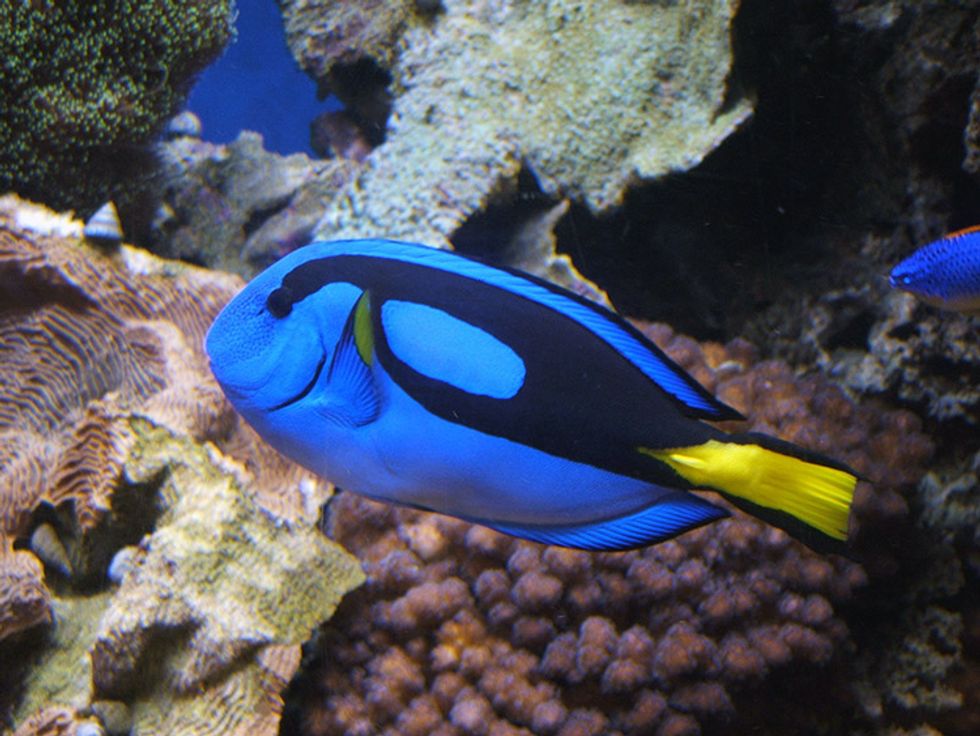 Photo credit: Tewy, Wikimedia commons
"Unfortunately, some of the fishes that are collected for their ornamental value can be collected in ways that aren't as good as they can be for the fish or for the reefs that they live in," Judy St. Leger, president of Rising Tide Conservation, told NPR.
But, most importantly, the potential Pacific Blue Tang owner should know that this species is harder to take care of than most other fish. First, there's the price: The fish sells for $60 to $80. Then, there's the size: Moore recommends an 8-foot-long aquarium for your Pacific Blue Tang. Finally, there's the commitment: The fish can live for about 50 years.
"It's a long-lived fish," Moore told NPR. "It's a real investment."
Listen to Marketplace's full story below:
YOU MIGHT ALSO LIKE
35% of Northern and Central Great Barrier Reef Is Dead or Dying
10 Popular Dive Sites Closed in Thailand Due to Coral Bleaching Crisis
Scientists Confirm: 93% of Great Barrier Reef Now Bleached
EcoWatch Daily Newsletter
Coldplay is releasing a new album on Friday, but the release will not be followed by a world tour.
Ash dieback is seen infecting a European ash (Fraxinus excelsior) in Bottomcraig, Scotland, UK on Aug. 10, 2016.
nz_willowherb / Flickr
Scientists have discovered a genetic basis to resistance against ash tree dieback, a devastating fungal infection that is predicted to kill over half of the ash trees in the region, and it could open up new possibilities to save the species.
Truth in Action is a day-long global conversation on the climate crisis and how we solve it. The Climate Reality Project
Former Vice President Al Gore kicked off 24 hours of climate talks in the U.S. and 77 other countries around the world Wednesday night.
Activists highlighted the climate emergency outside Scottish Government headquarters at St Andrew's House in Edinburgh on Oct. 13, 2017. Usage of the term "climate emergency" spiked in 2019, according to Oxford Dictionaries.
By Jessica Corbett
Climate advocates and experts celebrated Oxford Dictionaries' announcement Wednesday that "climate emergency" is the Oxford Word of the Year 2019.
By Kieran Cooke
There could be a way of countering one key aspect of the climate emergency by making much greater use of a widely-available plant: bamboo building.