This website uses cookies to ensure you get the best experience while browsing it. By clicking 'Got It' you're accepting these terms.
Clean Drinking Water Should Be a Human Right
Nov. 25, 2014 07:58PM EST

Canada is among the world's wealthiest nations, but our wealth is not equitably distributed. Many communities, particularly northern and Aboriginal, suffer from poor access to healthy and affordable food, clean water, proper housing and other necessary infrastructure. An ironic example of this disparity is at Shoal Lake, about two hours east of Winnipeg. There, two First Nations, Shoal Lake 39 and 40, are next to the City of Winnipeg's main drinking-water supply, but Shoal Lake 40 has been on a boil-water advisory for decades.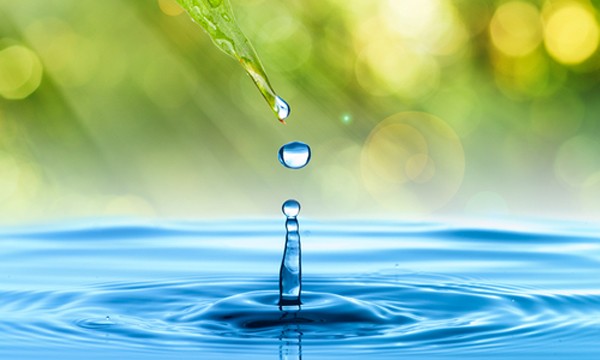 Photo credit: Shutterstock
Shoal Lake's story is complicated. To begin, the Ontario-Manitoba border runs through the middle of the lake. Winnipeg has drawn its drinking water from the Manitoba side through a 153-kilometre aqueduct since 1914.
I visited Shoal Lake during the national Blue Dot Tour in support of environmental rights. Driving east along the Trans-Canada Highway toward Kenora, we crossed the aqueduct before arriving in Kejick, home of Shoal Lake 39. Chief Fawn Wapioke from Shoal Lake 39 and Chief Erwin Redsky from Shoal Lake 40 greeted us. We then participated in a traditional water ceremony organized by Shoal Lake 39 elders. Chief Wapioke explained that lake water taken for Winnipeg requires the community to maintain artificial water levels, which affects fishing and wild rice harvesting.
I also visited neighbouring Shoal Lake 40 First Nation, reached from the mainland by a short barge ride. Originally on a thin point jutting out from the lake's west side, the community was cut off from its neighbors in 1914 by a dike and canal built to channel swampy water from the drinking-water intake pipe, converting the peninsula into an island.
The canal blocks access to the west, and Shoal Lake blocks access to the east. In summer, when the barge is running, there's no problem leaving Shoal Lake 40 via Shoal Lake 39 and Highway 673. In winter, it's possible to cross Shoal Lake by snowmobile or on foot, and a makeshift winter road has provided access to the west for the past few years. But twice a year, during freeze-up and spring thaw, it's unsafe to cross the lake by road, barge or foot, isolating the community from the outside world, often for weeks at a time.
The situation is so serious people have died waiting for medical attention to arrive from Kenora, only an hour away on the Trans-Canada Highway. Stories abound about women miscarrying, houses burning down and other personal and public safety issues. "We were told that the City of Winnipeg's removal of a secure land connection to First Nation No. 40 has directly led to the deaths of nine First Nation members," says a letter from the International Joint Commission to the U.S. and Canadian governments. The commission also said First Nations weren't adequately compensated.
Less than 20 years ago, commercial fishing made Shoal Lake 40 economically self-sufficient, but Ontario's government ended that in the early 1980s over concerns about overfishing. Eighteen years ago, a boil-water advisory was issued and never lifted because the community of 250 was deemed too small to justify a water-treatment plant. Today, an open garbage dump and overflowing septic tanks mar the island.
The human body is about 60 percent water. In a sense, this means the people of Winnipeg have a very real connection to the First Nations territories at Shoal Lake, source of the water they use for drinking, cooking, cleaning and bathing. But while Winnipeg residents enjoy clean water, the people of Shoal Lake 40 suffer from substandard water, which puts their health at risk every time they turn on the tap. This is more than just unfair, and more than just an environmental problem. It's an abrogation of the basic right of all Canadians to have access to clean, safe drinking water.
Canada may be a wealthy, developed country, but the fact that such deplorable conditions persist in places like Shoal Lake, and in hundreds of other First Nations, Metis and Inuit communities across Canada, is a national shame and must be resolved immediately. It's yet another reason why the right to a healthy environment needs to be recognized by all levels of government in Canada—and ultimately, in our Constitution.
YOU MIGHT ALSO LIKE
Fossil Fuel Dependence Disastrous for Economy and Environment
People's Consumptive Demands Undermine Planet's Life-Support Systems
Fighting Global Warming Will Improve Health of People Everywhere
Prince William and British naturalist David Attenborough attend converse during the World Economic Forum annual meeting, on January 22 in Davos, Switzerland. Fabrice Cofferini /AFP / Getty Images
Britain's Prince William interviewed famed broadcaster David Attenborough on Tuesday at the World Economic Forum's annual meeting in Switzerland.
During the sit-down, the 92-year-old naturalist advised the world leaders and business elite gathered in Davos this week that we must respect and protect the natural world, adding that the future of its survival—as well as humanity's survival—is in our hands.
Electric vehicle sales took off in 2018, with a record two million units sold around the world, according to a new Deloitte analysis.
What's more, the accounting firm predicts that another 21 million electric cars will be on the road globally over the next decade due to growing market demand for clean transportation, government subsidies, as well as bans on fossil fuel cars.
Teenager Alex Weber and friends collected nearly 40,000 golf balls hit into the ocean from a handful of California golf courses.
Alex Weber /
CC BY-ND
Southwest Greenland had the most consistent ice loss from 2003 to 2012. Eqalugaarsuit, Ostgronland, Greenland on Aug. 1, 2018.
Rob Oo / CC BY 2.0
Greenland is melting about four times faster than it was in 2003, a new study published Monday in the Proceedings of the National Academy of Sciences found, a discovery with frightening implications for the pace and extent of future sea level rise.
"We're going to see faster and faster sea level rise for the foreseeable future," study lead author and Ohio State University geodynamics professor Dr. Michael Bevis said in a press release. "Once you hit that tipping point, the only question is: How severe does it get?"
Finally, some good news about the otherwise terrible partial government shutdown. A federal judge ruled that the Trump administration cannot issue permits to conduct seismic testing during the government impasse.
The Justice Department sought to delay—or stay—a motion filed by a range of coastal cities, businesses and conservation organizations that are suing the Trump administration over offshore oil drilling, Reuters reported. The department argued that it did not have the resources it needed to work on the case due to the shutdown.
Most people have heard of the Amazon, South America's famed rainforest and hub of biological diversity. Less well known, though no less critical, is the Pantanal, the world's largest tropical wetland.
Like the Amazon, the Pantanal is ecologically important and imperiled. Located primarily in Brazil, it also stretches into neighboring Bolivia and Paraguay. Covering an area larger than England at more than 70,000 square miles, the massive wetland provides irreplaceable ecosystem services that include the regulation of floodwaters, nutrient renewal, river flow for navigability, groundwater recharge and carbon sequestration. The wetland also supports the economies of the four South American states it covers.
Demonstrators participate in a protest march over agricultural policy on Jan. 19 in Berlin, Germany. Carsten Koall / Getty Images Europe
By Andrea Germanos
Organizers said 35,000 people marched through the streets of the German capital on Saturday to say they're "fed up" with industrial agriculture and call for a transformation to a system that instead supports the welfare of the environment, animals and rural farmers.

The fire that erupted after a pipeline explosion in Mexico Friday. FRANCISCO VILLEDA / AFP / Getty Images
By Patrick Rogers
If you have ever considered making the switch to an environmentally friendly electric vehicle, don't drag your feet. Though EV prices are falling, and states are unveiling more and more public charging stations and plug-in-ready parking spots, the federal government is doing everything it can to slam the brakes on our progress away from gas-burning internal combustion engines. President Trump, likely pressured by his allies in the fossil fuel industry, has threatened to end the federal tax credits that have already helped put hundreds of thousands of EVs on the road—a move bound to harm not only our environment but our economy, too. After all, the manufacturing and sale of EVs, hybrids, and plug-in hybrids supported 197,000 jobs in 2017, according to the most recent U.S. Energy and Employment Report.