Buzz Kill: How the Pesticide Industry Blocks Bee Protections Nationwide
There's a nationwide buzz in the air about saving bees and other pollinators, but the pesticide industry has been working hard to silence this growing call for reform.
Bees, vitally important to food production, are dying at unsustainable rates — an unprecedented average 30 to 40 percent of all honeybee colonies each year. In the face of this growing crisis, a new investigation by Friends of the Earth, Buzz Kill: How the Pesticide Industry is Clipping the Wings of Bee Protection Efforts Across the U.S. has found that the pesticide industry is stifling urgently needed reforms that would help these essential pollinators survive and rebuild their numbers.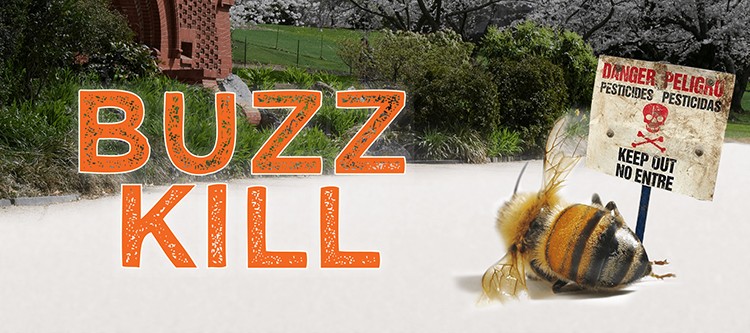 Bees and other pollinators are essential to our food system, to our food security and to ecological sustainability. They pollinate and help produce one in every three bites of our food, such as some of our most nutritious foods including apples, almonds and blueberries.
Despite growing public concern and scientific evidence about mass bee die-offs and pollinator declines, the pesticide industry has weakened and delayed federal and state measures to protect these key players in food security and ecological health. Due in part to vigorous pesticide industry lobbying, pollinator protection efforts across the U.S. remain a patchwork of largely voluntary, unenforceable measures that fail to limit or restrict pesticide use.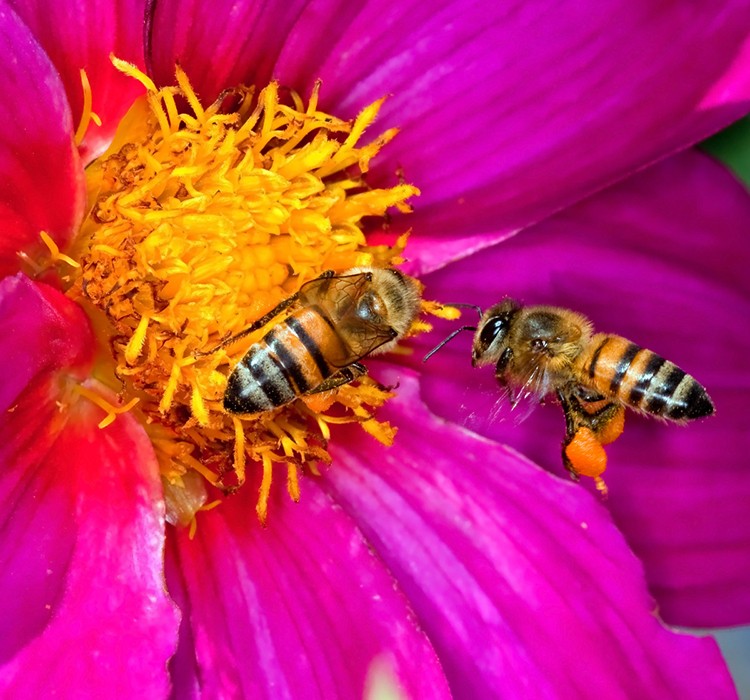 A growing body of scientific research shows that neonicotinoids — the world's fastest-growing and most widely-used class of insecticides — play a significant role in pollinator deaths and population declines. These insecticides (often applied as seed coatings) are systemic and persistent — absorbed throughout the stems, leaves and flowers of a growing plant, with toxins that can linger for years in the environment. The pesticide, used on the majority of corn and a large percentage of soy, wheat and canola seeds along with 140 varieties of crops, can kill bees outright by attacking the nervous system, while low levels of exposure have been shown to disrupt foraging abilities, navigation and other life-preserving activities. Neonicotinoids also suppress bees' immune systems, making them more vulnerable to diseases and pests such as the Varroa mite.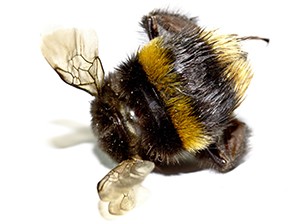 Despite strong and growing evidence that neonics harm bees, vigorous pesticide ­­­­­industry lobbying efforts have stymied legislative and regulatory momentum to save pollinators. Even as consumers, businesses, beekeepers, environmental groups and some government officials urge concrete action to restore honeybees and their habitats, pesticide firms and industry groups have led a sophisticated multilayered campaign to divert attention away from pesticides. Led by Bayer, Monsanto, Syngenta and DuPont, the pesticide industry has lobbied to slow and weaken federal and state pollinator protection laws.
With combined revenues of more than $150 billion a year, pesticide corporations — including Bayer, Monsanto, Syngenta and DuPont — have tremendous economic and political clout. In 2015, the industry spent more than $30 million lobbying (on measures including but beyond pollinator protection) to protect their sales and profits. Dow Chemical alone spent $10.8 million on lobbying in 2015, while Bayer spent $7.6 million and DuPont $6.1 million.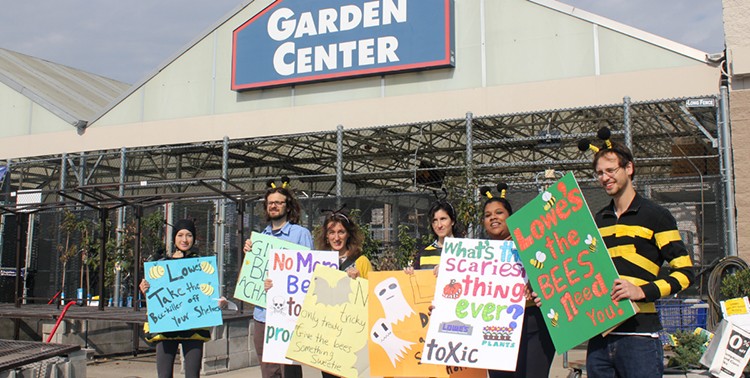 Bayer, Syngenta, CropLife America and other leading pesticide firms and industry groups have lobbied to prevent any pollinator protection action related to pesticide use. Those efforts, along with the industry's prolific use of the revolving door between government agencies and corporations, have paid off. Across the U.S., state pollinator protection plans currently provide more protections for pesticides and pesticide users than for bee keepers and bee colonies and lack metrics to measure effectiveness, improvement or failure.
On the federal level, pesticide industry lobbying has helped weaken pollinator protection and, so far, prevent any limits to neonicotinoids. President Obama's Pollinator Protection Plan emphasizes state-led action and does not include any enforceable limits or restrictions on pesticide use to protect pollinators. Meanwhile, congressional efforts to protect pollinators and limit neonicotinoid use, led by Reps. John Conyers (D-MI) and Earl Blumenauer (D-OR), have been repeatedly stymied and have yet to receive hearings or a vote.
In a two-track approach, pesticide firms and industry groups, led by Bayer CropScience, DuPont, Monsanto and CropLife America, have successfully opposed legislation addressing (or even studying) pesticides, while supporting voluntary efforts focused on other factors, such as Varroa mites and habitat restoration.
In Massachusetts, for instance, pesticide ­­­interests spent $190,000 to halt pesticide restrictions and to divert attention to other factors contributing to bee decline. In many states, the Farm Bureau has played a key supporting role in distracting attention from pesticides and promoting unenforceable voluntary approaches that do not limit pesticide use.
Friends of the Earth research shows that the pesticide industry has made extensive use of the political revolving door, cycling through officials who have held prominent positions in pesticide corporations and in the federal agencies responsible for regulating them. As our report shows, the U.S. Department of Agriculture (USDA) has more than 180 revolving door cases, while the U.S. Environmental Protection Agency (EPA) has more than 150 cases of employees shuffling between regulatory agencies and companies including Bayer, Syngenta and Monsanto.
In its efforts to slow and weaken reform, the pesticide industry has also used "public-private" partnerships and alliances to distract attention away from pesticides and to promote other factors contributing to bee decline. Groups such as the Pollinator Partnership and Oregonians for Food & Shelter claim to be grassroots environmental and farmer alliances, yet they include pesticide corporations and insistently lobby against any restrictions to pesticide use.
Making matters worse, top pesticide corporations are on the verge of increasing their economic and political clout through pending megamergers. If Monsanto and Bayer, Dow and DuPont, and Syngenta and ChemChina each form partnerships, the three resulting corporations will control more than 65 percent of global pesticide sales and almost 61 percent of commercial seed sales. This could severely harm options and sustainability for farmers, consumers and our environment.

Despite the significant challenges, there is hope for pollinators. Across the U.S., awareness and action on behalf of bees is on the rise: A large percentage of the retail sector has removed neonicotinoids from its plants. Maryland and Connecticut have passed bills to eliminate consumer use of these pesticides; and cities, universities and people in their own backyards are creating safe havens for bees by reining in the use of neonicotinoids and other pesticides.
Now, legislators and regulators must step up and act immediately to limit the proven harm associated with these bee-toxic pesticides, while addressing other factors such as habitat. This means working with the growing nationwide movement of consumers, sustainable farmers, beekeepers, local governments, businesses and environmental advocates to resist the pesticide lobby and insist on limiting neonicotinoids.
A national Keep the Hives Alive Tour kicked off June 13-23, with stops in South Dakota, Minnesota, Michigan, Pennsylvania and North Carolina, to mark National Pollinator Week. At the end of the tour, beekeepers, farmers, farmworkers, scientists and advocates will deliver a truck load of 2.64 million dead bees to Washington, DC to urge the EPA, USDA and Congress to take action on toxic pesticides and support sustainable agriculture.
Buzz Kill builds on Friends of the Earth's 2014 Follow the Honey report,which revealed how chemical companies Bayer, Syngenta and Monsanto employ deceptive tobacco-style public relations tactics to manufacture doubt about scientific findings on pollinator die-offs; convince politicians to delay action on neonicotinoid pesticides (a leading contributor to bee declines); and protect chemical industry sales and profits at the expense of bees and our food system.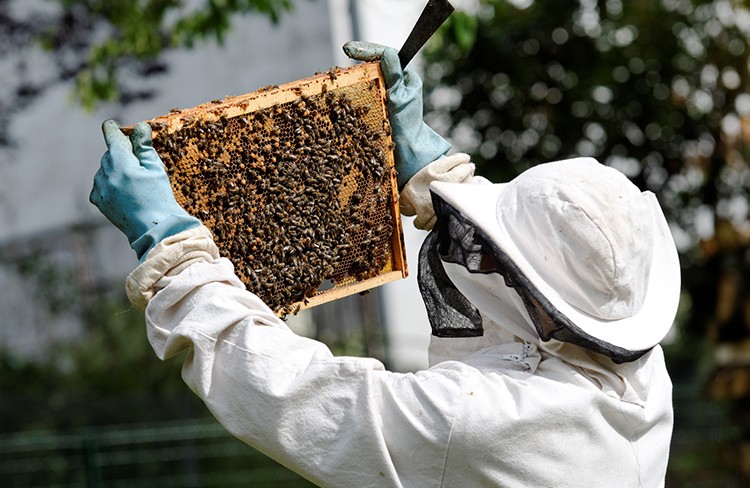 Learn more and take action here.
YOU MIGHT ALSO LIKE
Obama Visits Yosemite, Warns of Risks From Climate Change
6 Million Tropical Fish Imported Into U.S. Each Year Are Exposed to Cyanide Poisoning
Nepal's Extinct Bird Spotted After Disappearing for 178 Years
Chile's Salmon Industry Using Record Levels of Antibiotics to Combat Bacterial Outbreak
Wikimedia Commons
By Stacy Malkan
Neil deGrasse Tyson has inspired millions of people to care about science and imagine themselves as participants in the scientific process. What a hopeful sign it is to see young girls wearing t-shirts emblazoned with the words, "Forget princess, I want to be an astrophysicist."
Keep reading...
Show less
www.youtube.com
By Andy Rowell
Any day now we will truly witness climate change in action. Within days at worst, maybe weeks at best, scientists predict that a huge section of the Larsen C ice shelf in Antarctica will break off into the ocean, in what is called a major "carving" event.
Keep reading...
Show less
www.youtube.com
President Trump visited Cedar Rapids, Iowa on June 21 to speak to a large crowd in the U.S. Cellular Center at a political rally organized by his campaign.
As Trevor Noah noted during The Daily Show episode last night (starts at 2:25), the real reason Trump has these rallies is to "get back in front of his loyal crowds and feed of their energy." Noah believes that "Trump supporters are so on board with their dude he can say anything and they'll come along for the ride."
Keep reading...
Show less
The Kamuthi solar plant in the southern Indian state of Tamil Nadu.
The rapid growth in renewable energy continues to put a dent in the demand for coal.
Coal India, the world's biggest coal mining company and producer of 82 percent of the country's coal, announced the closure of 37 mines that are financially "unviable."
Keep reading...
Show less
www.youtube.com
By Katie O'Reilly
Two years ago—long before coal became one of the most dominant and controversial symbols of the 2016 presidential election—Bloomberg Philanthropies approached production company RadicalMedia with the idea of creating a documentary exploring the U.S. coal mining industry. Last spring, they brought on Emmy-nominated director Michael Bonfiglio, tasked with forging a compelling story out of the multitudes of facts, statistics and narratives underlying the declining industry.
Keep reading...
Show less
Mayors for 100% Clean Energy
Keep reading...
Show less
www.youtube.com
Thanks to Newsy for their coverage on Thursday's news that the U.S. Fish and Wildlife Service removed grizzly bears in the Greater Yellowstone region from the Endangered Species List.
Watch above as Newsy explains that the decision comes despite serious concerns from the environmental and scientific community, and Tribal Nations about a declining, isolated grizzly bear population with diminishing food resources and record-high mortalities.
Keep reading...
Show less
www.facebook.com
By Francine Kershaw
Seismic airguns exploding in the ocean in search for oil and gas have devastating impacts on zooplankton, which are critical food sources for marine mammals, according to a new study in Nature. The blasting decimates one of the ocean's most vital groups of organisms over huge areas and may disrupt entire ecosystems.
And this devastating news comes on the heels of the National Marine Fisheries Service's proposal to authorize more than 90,000 miles of active seismic blasting. Based on the results of this study, the affected area would be approximately 135,000 square miles.
Keep reading...
Show less
By Jill Richardson
Is coconut oil:
good for you
bad for you
neither good nor bad
scientists don't know
The subject of this question is the source of a disagreement. Initially, the question was thought to be settled decades ago, when scientist Ancel Keys declared all saturated fats unhealthy. Coconut oil, which is solid at room temperature, is a saturated fat.
Keep reading...
Show less


Get EcoWatch in your inbox