Award-Winning Photographer Captures Waves Like You've Never Seen Them
Apr. 09, 2015 12:48PM EST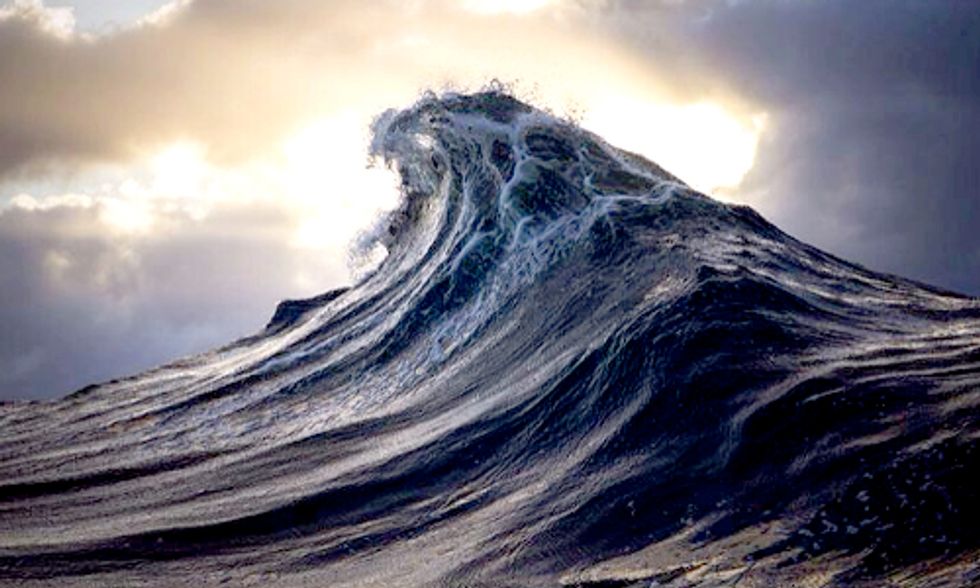 There are few people in the world who could do what Ray Collins does for a living. A coal miner turned award-winning ocean photographer, Collins wakes up before the sun rises, swims to a break and snaps a jaw-dropping image like this ...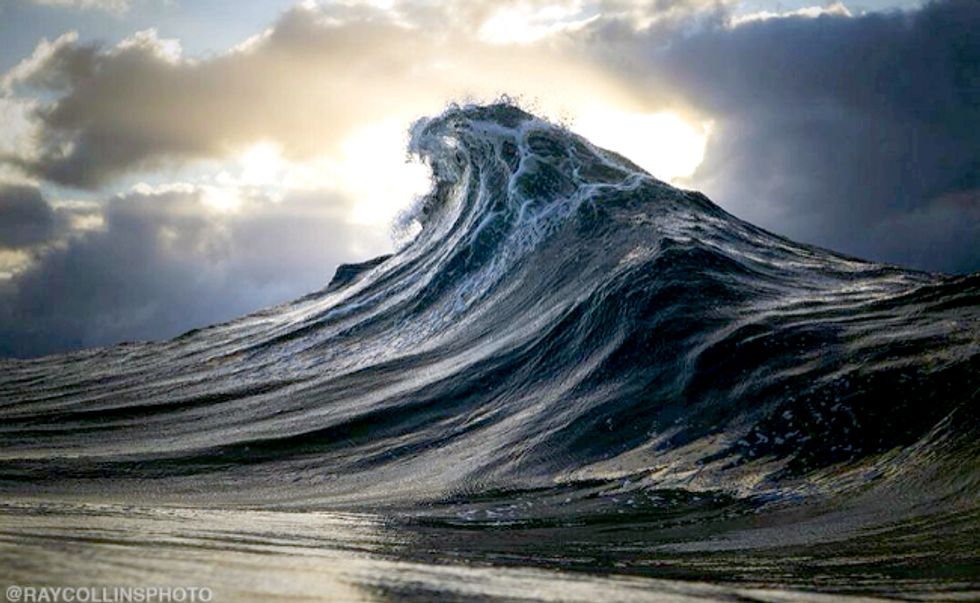 The 32-year-old Australian captures the stunning beauty of waves around the world, from Hawaii, Southeast Asia and even in freezing-cold Iceland. His photographs have been used for Apple, Nikon, United Airlines, Qantas, Patagonia, National Geographic and more.
He's also been recognized for multiple awards, including Australian Surf Photo of the Year in 2012, the "Overall Winner" and "Best of Show" in this year's Ocean Art Photo Competition and was a finalist for the Smithsonian's prestigious annual photo contest this year.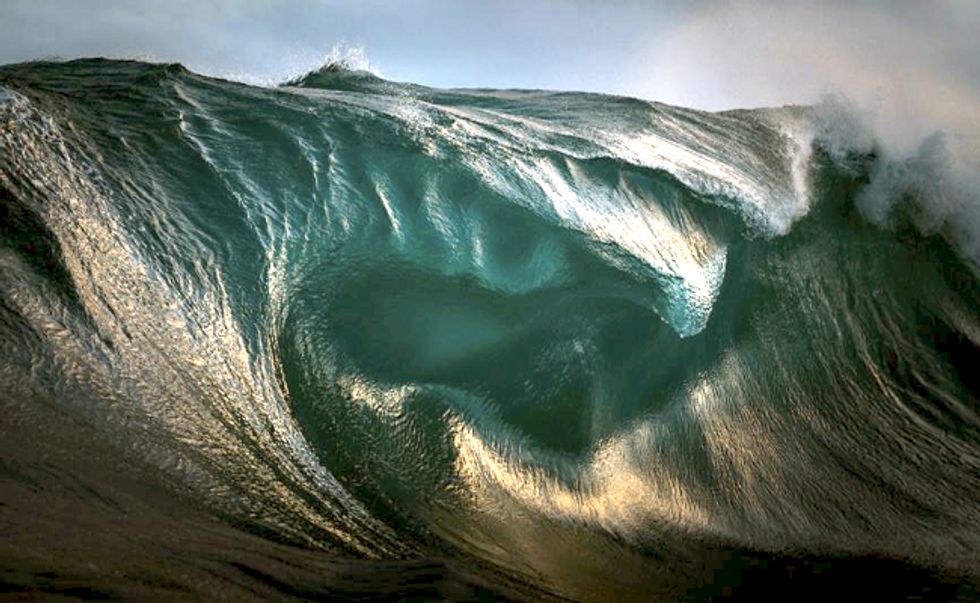 Incredibly, Collins only bought his first camera in 2007 to take photos of his friends surfing. According to Weather.com, after a work injury took him out for six months, Collins' doctor recommended swimming for rehabilitation, which led him to ocean photography.
"The ocean has given me so much. It's where my first memories were made as an infant; it has taught me patience, taught me respect and helped harness and control fear and turn it into excitement," Collins told the site. "I have been around the sea my whole life, it is all I have ever known. Shooting waves just felt so natural."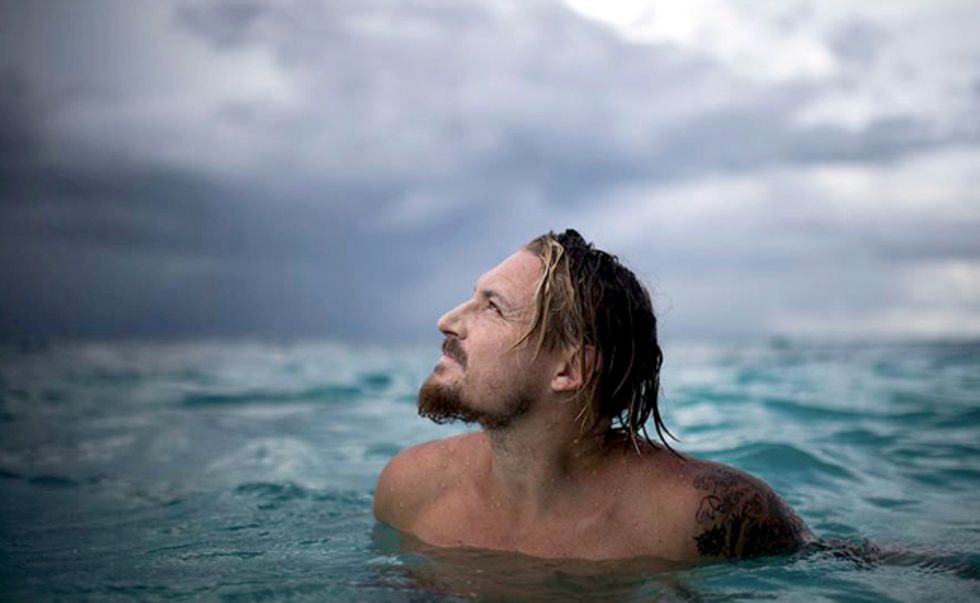 Another amazing fact about the artist is that he's been colorblind since birth. Far from letting it be an obstacle, he's found that being colorblind has forced him to look at shapes and lines when taking photos.
"Color is secondary to lighting," he says in the video below. "I think light is the most important thing. You can't have a photograph without light."
Collins, who usually uses a Nikon D4 and a Nikon D810, likes the waves to be the star of the show, not surfers. In fact, an awe-inspiring photograph taken from a helicopter landed on the cover of SURFER Magazine's Big Issue on climate change, which was remarkable for not having any surfers or logos on the cover.
"I think it is a really bold move and I was really surprised. Pleasantly, of course," Collins said in an interview about the cover image. "With just the wave … Heck, the magazine's name is 'SURFER,' isn't it? I'm pretty biased, as it's my image, but I think it's fresh and the image fits the theme of the issue, so it works."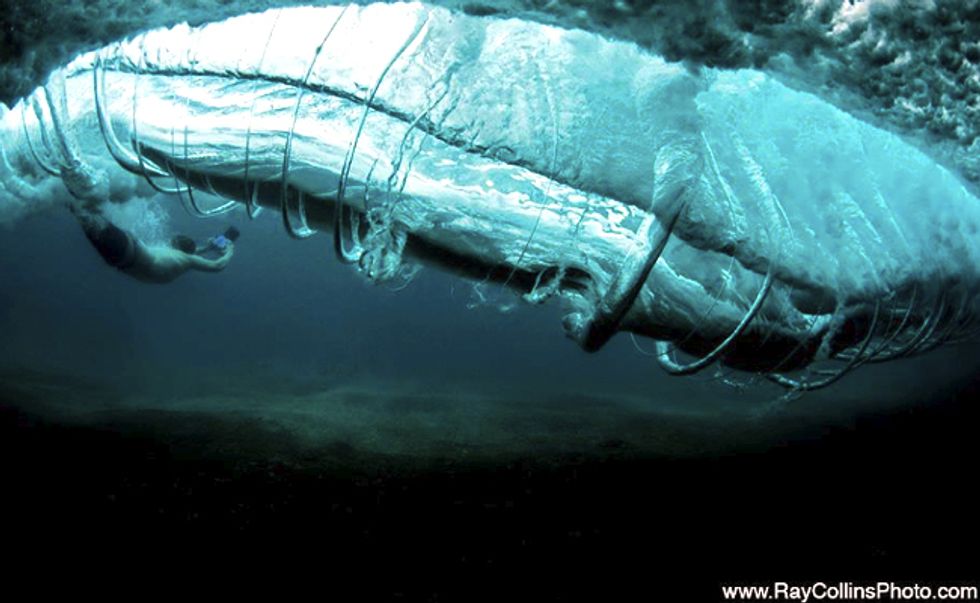 "Waves are an endless blank canvas," he added. "You don't have to convince them to get up early for good light, they don't age, trend or change sponsors."
Collins says in the video that the transition from being a coal miner and a photographer is "a balance between my black life and my blue life."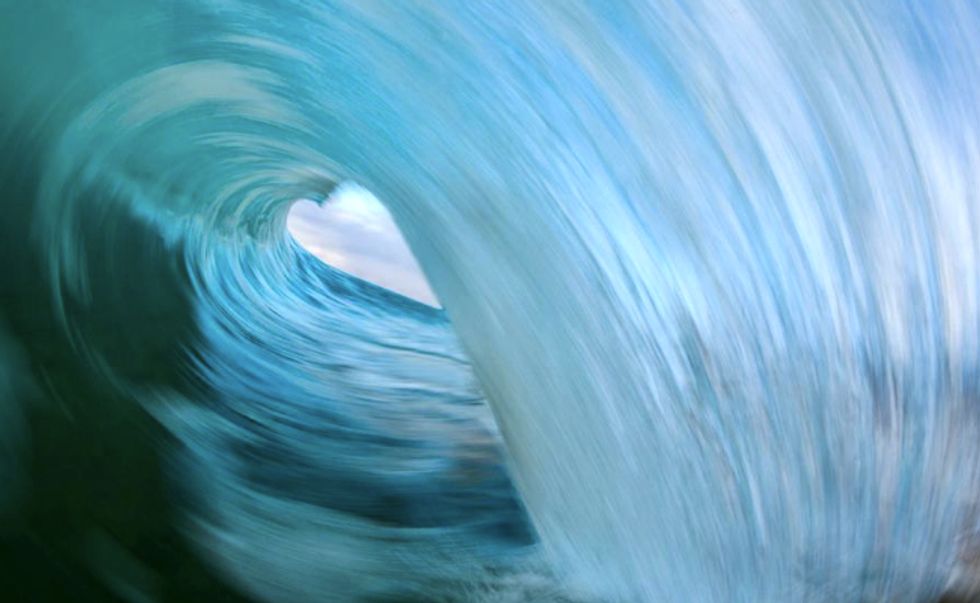 "You go like three-quarters of a mile underground and you drive 30 miles in, and you work in these dusty, kinda hot, dangerous conditions [with] bits of the roof falling in on you," he said. "At the end of the shift, you just wash it off in the ocean."
More photos can be seen or purchased on Collins' website as well as his Instagram. He also has a new book, Found at Sea, which includes a foreword by none other than surfing pro Kelly Slater.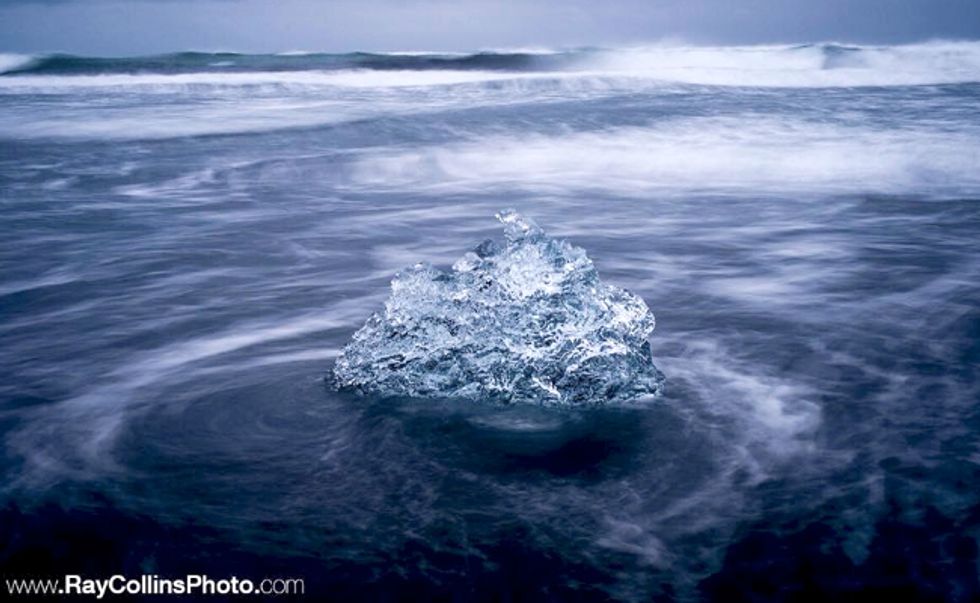 YOU MIGHT ALSO LIKE
Watch This Stunning Time Lapse Video of Yellowstone by Moonlight
Breathtaking Video Gives You In-Depth Look at Iconic Yosemite
David Suzuki: We Have to Stop Killing Our Oceans With Plastic
EcoWatch Daily Newsletter