Armed Militia in Oregon Is Latest Right-Wing Attempt to Seize America's Public Lands
An armed militia has taken over a federal building in southeastern Oregon as part of a long-running campaign of violence, intimidation and right-wing paranoia that has festered for decades in the West, most recently with the standoff with Cliven Bundy in Nevada in 2014. Among the demands at the latest standoff is to shut down Malheur National Wildlife Refuge, which provides crucial protections for wildlife, especially birds that migrate through the area.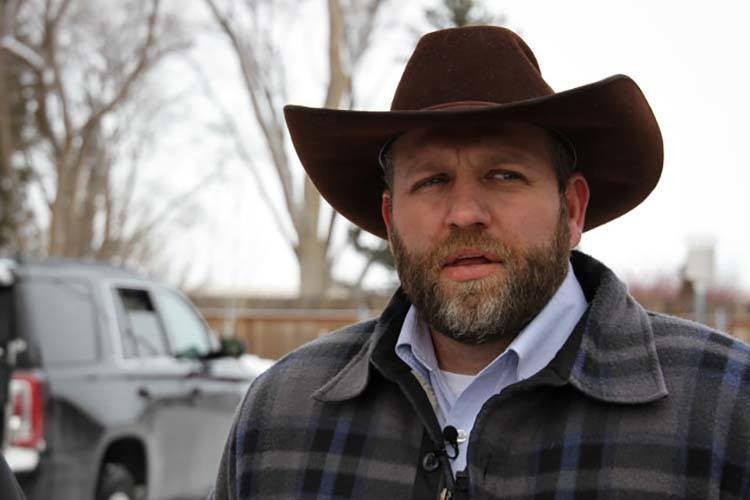 "This is the latest in a long string of armed, right-wing thugs attempting to seize America's public lands and enact their paranoid, anti-government dream bought by guns and intimidation," Kierán Suckling, executive director of the Center for Biological Diversity, said. "We've seen it with pipe bombs planted on wilderness trails and sent to the U.S. Forest Service and Bureau of Land Management. We saw in 2014 with Cliven Bundy and his racist and violent rhetoric in Nevada and now we're seeing it with his sons in Oregon."
Cliven Bundy stopped paying the federal government for the privilege of grazing his cows on public lands in Nevada and owes about $1 million to taxpayers. Bundy, who was quoted in an interview with The New York Times wondering whether black people were better off as slaves, was the center of an armed standoff with the Bureau of Land Management in April 2014 that ended with the bureau backing away and Bundy's continued trespass on federal land. Among the anti-federal government militia who were defending Bundy at his ranch was Jared Miller who just three months after the standoff at the ranch went on a shooting spree with his wife that included the ambush-murder of two Las Vegas police officers as they ate at a restaurant. They draped the officers with a Gadsden flag—a symbol of liberty used by both the antigovernment "Patriot" movement and members of the Tea Party movement.
The latest standoff near Burns, Oregon, followed a judge's call for additional prison time for a father and son—73-year-old Dwight Hammond and 46-year-old Steven Hammond—who prosecutors say lit a fire on federal land in 2001 to cover up the illegal slaughter of a deer herd. Both were convicted of arson and are scheduled to report to federal prison on Monday.
The wildlife refuge's headquarters was seized by Bundy's sons, including leader of the occupation Ammon Bundy, and others on Saturday. The men are armed and say they are willing to occupy the building for years if needed. According to the Oregonian, Ryan Bundy said that they're willing to kill and be killed if necessary. Also among the armed occupiers of the wildlife refuge building is Jon Ritzheimer, an infamous anti-Muslim activist who has repeatedly threatened violence.
"Despite their flags and patriotic overtures, don't mistake this standoff for anything than what it is: An attempt to use guns to seize control over what taxpayers own and bully the government into acquiescing to their demands," Suckling said. "But there's a larger context here. What's happening in Oregon is a logical outgrowth of right-wing rhetoric that demonizes even the concept of federal land—places like national parks and forests—and villainizes those who believe that publicly owned land should be more than just a source of profit for ranchers and corporations."
There's been a growing movement among politicians in the West to seize control of federal lands and hand them over to state and local government, where they're more likely to be logged, mined and drilled for profit.
"These are special places that deserve protection for values that we all hold dear: clean air, water and refuge for wildlife," Suckling said. "Americans, collectively, have decided that these public lands need and deserve protection. That shouldn't be undone at the behest of men with guns and a dangerous view of how a government should be run."
YOU MIGHT ALSO LIKE
Feds Sue Volkswagen in Diesel Emissions Scandal
Teflon's Toxic Legacy: DuPont Knew for Decades It Was Contaminating Water Supplies
How One Man Plans to Make Billions Selling Water From Mojave Desert to Drought-Stricken California
15 Most Absurd Comments Right-Wing Media Said About Climate Change in 2015
Disturbing footage of a snake in Goa, India vomiting an empty soft drink bottle highlights the world's mounting plastic pollution crisis.
Keep reading...
Show less
By Melissa Hellmann
When her eldest son was in elementary school in the Oakland Unified School District, Ruth Woodruff became alarmed by the meals he was being served at school. A lot of it was frozen, processed foods, packed with preservatives. At home, she was feeding her children locally sourced, organic foods.
Keep reading...
Show less
May. 28, 2017 01:33PM EST
Laurie Woolever
By James O'Hare
There are 20 million people in the world facing famine in South Sudan, Somalia, Nigeria and Yemen. In developed nations, too, people go hungry. Venezuela, for instance, is enduring food insecurity on a national level as a result of economic crisis and political corruption. In the U.S., the land of supposed excess, 12.7 percent of households were food insecure in 2015, meaning they didn't know where their next meal would come from.
Keep reading...
Show less
May. 28, 2017 01:22PM EST
Melwater, Greenland ice sheet. Diane Tuft
Artists are taking the climate crisis into frame and the results are emotional, beautiful and stirring.
So you've seen the best climate change cartoons and shared them with your friends. You've showed your family the infographics on climate change and health, infographics on how the grid works and infographics about clean, renewable energy. You've even forwarded these official National Oceanic and Atmospheric Administration graphs that explain the 10 clear indicators of climate change to your colleagues at the office.
Keep reading...
Show less
May. 27, 2017 01:11PM EST
As the Trump administration moves full speed ahead on boosting the oil and fossil fuel industry, opposition to increased pipeline construction is cropping up in different communities around the country.
Keep reading...
Show less
May. 27, 2017 01:02PM EST
Minke whale stranding near Havergate Island in Suffolk. MCGA.
By Simon Evans
Last Saturday, two dead whales washed up on the coast of Suffolk, in eastern England, and a third was spotted floating at sea.
What happened next illustrates how news can spread and evolve into misinformation, when reported by journalists rushing to publish before confirming basic facts or sourcing their own quotes.
Keep reading...
Show less
May. 27, 2017 01:22PM EST
By Monica Amarelo and Paul Pestano
Sun safety is a crucial part of any outdoor activity for kids, and sunscreen can help protect children's skin from harmful ultraviolet rays. Kids often get sunburned when they're outside unprotected for longer than expected. Parents need to plan ahead and keep sun protection handy in their cars or bags.
Keep reading...
Show less
May. 27, 2017 01:02PM EST
By Joe McCarthy
A lot of people take part in community clean-up efforts—spending a Saturday morning picking up litter in a park, mowing an overgrown field or painting a fence.
Keep reading...
Show less