This website uses cookies to ensure you get the best experience while browsing it. By clicking 'Got It' you're accepting these terms.
5 Reasons You Should Buy Fair Trade
Oct. 25, 2013 02:47PM EST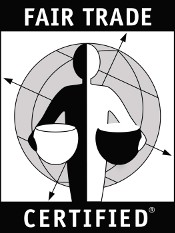 Purchasing products that are fair trade certified can reduce poverty, encourage environmentally friendly production methods and safeguard humane working conditions. Simply look for the fair trade label on products such as coffee, chocolate or clothing.
The fair trade label means an organization such as Fair Trade USA has certified that farmers and other producers adhere to fair trade standards. The organization audits the product's supply chain to ensure fair trade prices have been paid. The importer and the processor pay the costs of acquiring a license, which begins the process.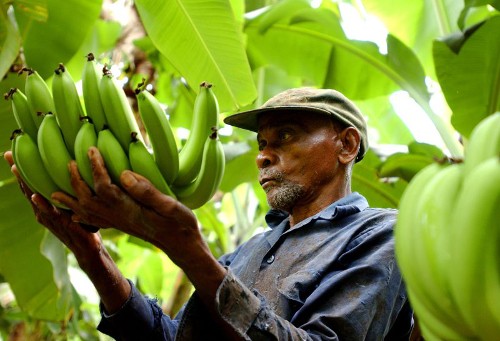 Here's five reasons why buying certified fair trade is important:
1. "Fair trade makes free trade work for the world's poor," said Paul Rice, Fair Trade USA's founder, president and CEO. Free trade leaves small-scale producers behind when large subsidized companies start to take over their industries. Large contracted farms can afford to sell commodities at lower prices but local farmers, who have traditionally supplied these products, are driven into debt. The only way these farmers can compete with subsidized farms is to lower their product prices to the point where labor is free and quality of life is unsustainable.
2. Products certified as fair trade ensure equitable trade practices at every level of the supply chain. This entails a high level of transparency and traceability in global supply chains. Democratically organized farming groups receive a guaranteed minimum floor price (or the market price if it's higher) and an additional premium for certified organic products. Farming organizations also are eligible for pre-harvest credit.
3. The fair trade license fees generate funds, which are given to the fair trade communities. This money is specifically designated for social, economic and environmental development projects such as scholarships, schools, quality improvement and leadership training and organic certification. Each community determines how their funds will be used through democratic systems.
4. Workers on fair trade farms enjoy freedom of association, safe working conditions and sustainable wages. Forced child and slave labor are strictly prohibited.
5. Fair trade certified products are free of genetically engineered ingredients, and must be produced with limited amounts of pesticides and fertilizers and proper management of waste, water and energy.
This video from Fair Trade USA explains why every purchase matters.

KarinaKnyspel / iStock / Getty Images
2018 saw a number of studies pointing to the outsized climate impact of meat consumption. Beef has long been singled out as particularly unsustainable: Cows both release the greenhouse gas methane into the atmosphere because of their digestive processes and require a lot of land area to raise. But for those unwilling to give up the taste and texture of a steak or burger, could lab-grown meat be a climate-friendly alternative? In a first-of-its-kind study, researchers from the Oxford Martin School set out to answer that question.
Three scissor-tailed flycatcher fledglings in a mesquite tree in Texas. Texas Eagle / CC BY-NC 2.0
By Gary Paul Nabhan
President Trump has declared a national emergency to fund a wall along our nation's southern border. The border wall issue has bitterly divided people across the U.S., becoming a vivid symbol of political deadlock.
PeopleImages / E+ / Getty Images
By Daniel Ross
Hurricane Florence, which battered the U.S. East Coast last September, left a trail of ruin and destruction estimated to cost between $17 billion and $22 billion. Some of the damage was all too visible—smashed homes and livelihoods. But other damage was less so, like the long-term environmental impacts in North Carolina from hog waste that spilled out over large open-air lagoons saturated in the rains.
Hog waste can contain potentially dangerous pathogens, pharmaceuticals and chemicals. According to the state's Department of Environmental Quality, as of early October nearly 100 such lagoons were damaged, breached or were very close to being so, the effluent from which can seep into waterways and drinking water supplies.
This picture taken on May 21, 2018 shows discarded climbing equipment and rubbish scattered around Camp 4 of Mount Everest. Decades of commercial mountaineering have turned Mount Everest into the world's highest rubbish dump as an increasing number of big-spending climbers pay little attention to the ugly footprint they leave behind. DOMA SHERPA / AFP / Getty Images
China has closed its Everest base camp to tourists because of a buildup of trash on the world's tallest mountain.