This website uses cookies to ensure you get the best experience while browsing it. By clicking 'Got It' you're accepting these terms.
3 Problems With Obama's Plan to Save the Bees
May. 20, 2015 08:09AM EST
Insights + Opinion
The Obama administration's Pollinator Health Task Force announced Tuesday the federal government's plan for improving pollinator health. Unfortunately, the plan fails to tackle the most urgent need for protecting bee populations—getting dangerous pesticides off the market.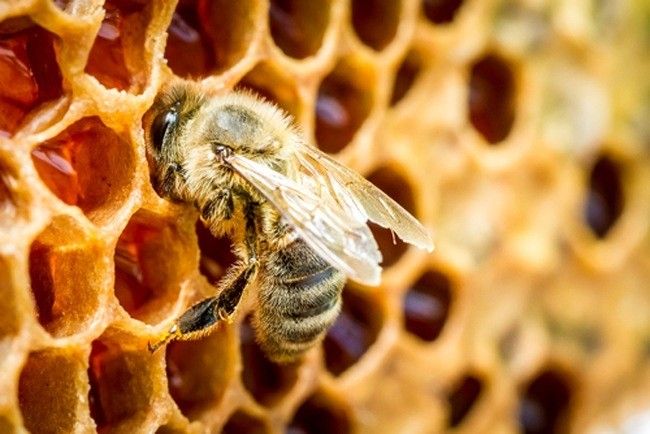 Photo credit: Shutterstock
The White House must stop favoring corporate interests by protecting the pesticide industry rather than the pollinators on which our food system depends. The task force's reliance on voluntary proposals to pollinator protections is an unacceptable concession to pesticide industry interests. We have seen these types of loose standards fail to protect human health and environmental well-being before.
While the goals laid out in the White House Task Force's strategy to promote pollinator health are vitally important, the approach is insufficient. Domestic bee losses have risen to an unprecedented 42.1 percent of colonies this year, which demands urgent action to drive those numbers down. The task force calls for more research and assessment of the impacts on pollinators of a pesticide class called neonicotinoids. Two years ago, the European Union passed a two-year moratorium on three of the most widely used neonicotinoids.
Voluntary management practices, insignificant label changes and weak state pollinator plans will not do enough to reverse the decline of pollinator populations. The White House must step up and suspend the use of neonicotinoids and other systemic insecticides that are linked to bee declines, which is a serious threat to biodiversity and our food system.
In March, Food & Water Watch was part of a coalition of beekeepers, farmers, business leaders, environmental and food safety advocates that delivered 4 million signatures to the White House, pressing President Obama to issue meaningful recommendations that would protect bees and other pollinators. Among other things, advocates have called for an expedited review of the registration process for neonicotinoids and strengthening of risk-assessment requirements, closure of loopholes that allow dangerous pesticides to be approved without adequate review, improvements in the oversight of neonicotinoids use in seed coating, upgrades to the Environmental Protection Agency's bee- and bird-killing incident reporting system and a mandatory national pesticide use reporting system to improve data collection, and government compliance with the Endangered Species Act to protect the most vulnerable creatures from systemic pesticides.
The European Academies Science Advisory Council recently released a paper that evaluated over 100 peer-reviewed papers published since 2013 and concluded that the widespread prophylactic use of neonicotinoids has severe impacts on non-target organisms, including pollinators and other beneficial insects important for pest control. Other recent research has shown that bees become addicted to water spiked with sugar and neonicotinoids due to its nicotine-like effect on their brains.
While the focus on the potential for federal agencies to increase habitat for pollinators and to ramp up research on bees and other pollinators is useful, it does not make up for the fact that pollinators are being hurt by widely used pesticides the federal government allows to remain on the market. Tuesday's announcement shows that the federal government still has much to do to actually protect pollinators.
YOU MIGHT ALSO LIKE
Lowe's to Stop Selling Bee-Killing Pesticides to Protect Pollinators
David Suzuki: How to Save the Monarch Butterfly
Women Apply an Average of 168 Chemicals on Their Bodies Every Day
EcoWatch Daily Newsletter
Artist's conception of solar islands in the open ocean. PNAS
Millions of solar panels clustered together to form an island could convert carbon dioxide in seawater into methanol, which can fuel airplanes and trucks, according to new research from Norway and Switzerland and published in the Proceedings of the National Academy of Sciences journal, PNAS, as NBC News reported. The floating islands could drastically reduce greenhouse gas emissions and dependence on fossil fuels.
Marcos Alves / Moment Open / Getty Images
More than 40 percent of insects could go extinct globally in the next few decades. So why did the U.S. Environmental Protection Agency (EPA) last week ok the 'emergency' use of the bee-killing pesticide sulfoxaflor on 13.9 million acres?
EcoWatch teamed up with Center for Biological Diversity via EcoWatch Live on Facebook to find out why. Environmental Health Director and Senior Attorney Lori Ann Burd explained how there is a loophole in the The Federal Insecticide, Fungicide, and Rodenticide Act under section 18, "that allows for entities and states to request emergency exemptions to spraying pesticides where they otherwise wouldn't be allowed to spray."
Simple swaps that cut down on kitchen trash.
Sponsored
By Kayla Robbins
Along with the bathroom, the kitchen is one of the most daunting areas to try and make zero waste.
View of downtown Miami, Florida from Hobie Island on Feb. 2, 2019.
Michael Muraz / Flickr
The Democratic candidates for president descended upon Miami for a two-night debate on Wednesday and Thursday. Any candidate hoping to carry the state will have to make the climate crisis central to their campaign, as The New York Times reported.
By Sharon Kelly
On Monday, the Wall Street Journal featured a profile of Scott Sheffield, CEO of Pioneer Natural Resources, whose company is known among investors for its emphasis on drawing oil and gas from the Permian basin in Texas using horizontal drilling and hydraulic fracturing, or fracking.
Pexels
By Craig K. Chandler
The federal government has available to it, should it choose to use them, a wide range of potential climate change management tools, going well beyond the traditional pollution control regulatory options. And, in some cases (not all), without new legislative authorization.
Denis Poroy / Getty Images
By Dan Gray
Processed foods, in their many delicious forms, are an American favorite.
But new research shows that despite increasing evidence on just how unhealthy processed foods are, Americans have continued to eat the products at the same rate.
By Sarah Steffen
With a profound understanding of their environmental surroundings, indigenous communities around the world are often cited as being pivotal to tackling climate change.