3 Problems With Obama's Plan to Save the Bees

The Obama administration's Pollinator Health Task Force announced Tuesday the federal government's plan for improving pollinator health. Unfortunately, the plan fails to tackle the most urgent need for protecting bee populations—getting dangerous pesticides off the market.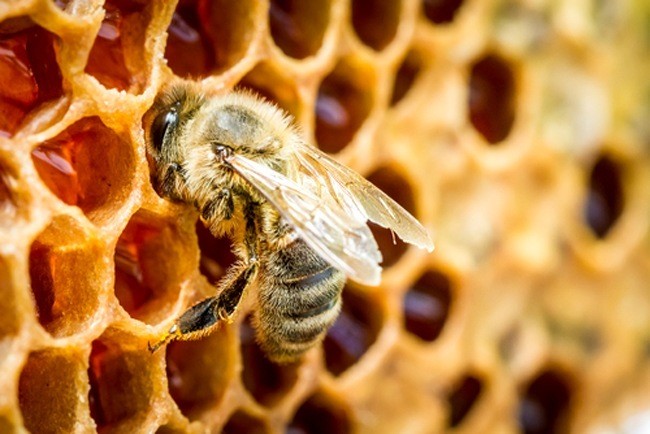 Photo credit: Shutterstock
The White House must stop favoring corporate interests by protecting the pesticide industry rather than the pollinators on which our food system depends. The task force's reliance on voluntary proposals to pollinator protections is an unacceptable concession to pesticide industry interests. We have seen these types of loose standards fail to protect human health and environmental well-being before.
While the goals laid out in the White House Task Force's strategy to promote pollinator health are vitally important, the approach is insufficient. Domestic bee losses have risen to an unprecedented 42.1 percent of colonies this year, which demands urgent action to drive those numbers down. The task force calls for more research and assessment of the impacts on pollinators of a pesticide class called neonicotinoids. Two years ago, the European Union passed a two-year moratorium on three of the most widely used neonicotinoids.
Voluntary management practices, insignificant label changes and weak state pollinator plans will not do enough to reverse the decline of pollinator populations. The White House must step up and suspend the use of neonicotinoids and other systemic insecticides that are linked to bee declines, which is a serious threat to biodiversity and our food system.
In March, Food & Water Watch was part of a coalition of beekeepers, farmers, business leaders, environmental and food safety advocates that delivered 4 million signatures to the White House, pressing President Obama to issue meaningful recommendations that would protect bees and other pollinators. Among other things, advocates have called for an expedited review of the registration process for neonicotinoids and strengthening of risk-assessment requirements, closure of loopholes that allow dangerous pesticides to be approved without adequate review, improvements in the oversight of neonicotinoids use in seed coating, upgrades to the Environmental Protection Agency's bee- and bird-killing incident reporting system and a mandatory national pesticide use reporting system to improve data collection, and government compliance with the Endangered Species Act to protect the most vulnerable creatures from systemic pesticides.
The European Academies Science Advisory Council recently released a paper that evaluated over 100 peer-reviewed papers published since 2013 and concluded that the widespread prophylactic use of neonicotinoids has severe impacts on non-target organisms, including pollinators and other beneficial insects important for pest control. Other recent research has shown that bees become addicted to water spiked with sugar and neonicotinoids due to its nicotine-like effect on their brains.
While the focus on the potential for federal agencies to increase habitat for pollinators and to ramp up research on bees and other pollinators is useful, it does not make up for the fact that pollinators are being hurt by widely used pesticides the federal government allows to remain on the market. Tuesday's announcement shows that the federal government still has much to do to actually protect pollinators.
YOU MIGHT ALSO LIKE
Lowe's to Stop Selling Bee-Killing Pesticides to Protect Pollinators
David Suzuki: How to Save the Monarch Butterfly
Women Apply an Average of 168 Chemicals on Their Bodies Every Day
Bill Maher is sick of billionaires' obsession with Mars, more like "Mars-a-Lago," he said.
In a new animation produced by ATTN:, the popular talk show host of Real Time, discusses the perils of our planet, including how "climate change is killing us."
Keep reading...
Show less
Dr. Benjamin D. Santer, research scientist
A group of prominent climate scientists have written a study explicitly refuting statements made by the U.S. Environmental Protection Agency Administrator Scott Pruitt on climate data. During his Senate confirmation hearing, Pruitt claimed in a written response that satellite data shows a "leveling off" of warming over the past two decades.
Keep reading...
Show less
By David Pomerantz
The Nevada Assembly passed a bill Wednesday that would dramatically increase the growth of renewable energy in the state, but Sheldon Adelson, the casino magnate and major donor to Donald Trump, is attempting to prevent the bill from becoming law.
Keep reading...
Show less
Matt Crossick
By Yosola Olorunshola
Whether it's through fashion or protest, Vivienne Westwood is not a woman afraid of making a statement.
On May 23, she rocked up to the residence of the Archbishop of Canterbury in London with a special guest—the Grim Reaper—to issue a strong statement on the Church of England's position on fracking.
Keep reading...
Show less
By Paul Brown
The food industry and big agricultural concerns are driving climate change and at the same time threatening to undermine efforts to feed the world's growing population, according to GRAIN, an organization that supports small farmers.
Particularly singled out for criticism are the large chemical fertilizer producers that have gained access to the United Nations talks on climate change. GRAIN accuses them of behaving like the fossil fuel companies did in the 1990s, pushing false information in the hope of delaying real action on climate change.
Keep reading...
Show less
By Sydney Robinson
President Trump has no doubt been given a long list of extravagant, elaborate gifts in his lifetime, but the gift given to him today by Pope Francis may not make it on his most favorite list.
Keep reading...
Show less
By John Rogers
Maybe it's because I first started working on clean energy while serving in the Peace Corps he founded, or maybe it's my years of working on these issues from his home state. But I can't help thinking about the 100th anniversary of John F. Kennedy's birth, and connecting his stirring rhetoric to the energy challenges of our times.
Here's what our 35th president might have said about the challenges of energy transition and the opportunities in clean energy:
"Change is the law of life. And those who look only to the past or present are certain to miss the future."
Keep reading...
Show less
May. 24, 2017 01:47PM EST
Keep reading...
Show less


Get EcoWatch in your inbox