This website uses cookies to ensure you get the best experience while browsing it. By clicking 'Got It' you're accepting these terms.
A natural gas pipeline owned by Canadian company Enbridge exploded in Kentucky early Thursday, sending flames 300 feet into the sky. Youtube screenshot
A natural gas pipeline owned by Canadian company Enbridge exploded in Kentucky early Thursday, sending flames 300 feet into the sky, killing one woman and sending five people to the hospital, CBS News reported. The blast was so strong it showed up on radar.
Mike Pence at the 2017 Conservative Political Action Conference in National Harbor, MD.
Gage Skidmore / CC BY-SA 2.0
A failed gas station empire owned by the family of Vice President Mike Pence has left communities in his home state saddled with millions of dollars in ongoing cleanup costs, the AP reported this weekend.
EcoWatch Daily Newsletter
A Kentucky law that goes into effect Saturday could make it more difficult for miners suffering from black lung to claim federal benefits, Vice News reports.
The law mandates that only five of Kentucky's 11 pulmonologists, or lung experts, may examine miners' X-rays in benefit claims.
X-ray tech explains a chest x-ray to a coal miner in Harlan County, KY. National Institute for Occupational Safety and Health
Eight former coal company officials were indicted in a Kentucky court Wednesday on charges that they lied to federal regulators about the levels of breathable dust in their mines, increasing their miners' risk of exposure to the conditions that can cause black lung disease.
On Friday, May 30, another coal-related chemical spill polluted a public waterway in Central Appalachia, killing hundreds of fish and alarming local residents.
The chemical spill happened at a Cumberland Coal Company prep plant in Harlan County, KY. This time, the spill was not of coal slurry or a coal-washing chemical, but of a flocculant—a type of compound usually used to control other substances in sediment ponds or clean up spilled material in creeks.
Reminiscent of the slurry spill from the Patriot prep plant in February, the spill began when a pipe carrying slurry between the prep plant and an impoundment failed. This time, however, the slurry was contained by the facility's sediment ponds. Due to concerns about the slurry entering the river, a flocculent called Praestol A6291 was used to help settle the spilled material and prevent it from leaving the pond.
Unfortunately, too much of the chemical was used, causing it to spill into Kelly's Branch, a tributary of the Clover Fork River. This particular flocculant is toxic to aquatic life and it killed hundreds of fish and other wildlife in the Clover Fork in the days following the spill.
The Harlan County Emergency Management was notified first, but the state Division of Mine Reclamation and Enforcement (DMRE) was not notified until the next day. When DMRE arrived, there was no evidence that any coal slurry spilled into the creek and water samples taken at that time complied with applicable mining laws. Unfortunately, it does not seem that water samples were taken on the day the spill occurred.
A Kentucky Fish and Wildlife employee told a local reporter that the chemical spilled was not harmful to humans. However, the material data safety sheet lists two components of this particular Praestol that are known carcinogens in laboratory animals: diethanolamine and coco diethanolamide. Though this spill was not near a drinking water intake, local residents still expressed a great level of concern about both their own safety and the loss of local wildlife.
Cumberland Coal Company has already been cited for a violation of general hydrologic compliance. Although fines cannot erase the damage done to a community and an ecosystem, hopefully further investigation will result in sufficient fines to compel Cumberland and other companies to prevent future spills. They have been, and remain, far too commonplace.
--------
YOU MIGHT ALSO LIKE
Historic Federal Decision Finds West Virginia Mountaintop Coal Mining Companies Guilty of Damaging Streams
Breaking: Duke Energy Coal Ash Spill Pollutes River and Threatens Drinking Water
300,000 West Virginians Told Not to Drink Water After Coal Chemical Spill, 600+ Sick
--------
U.S. Sen. Mitch McConnnell (R-KY) surprised nobody with the bill he introduced Wednesday in response to U.S. Environmental Protection Agency Administrator Gina McCarthy's detailing of President Barack Obama's plan to reduce carbon dioxide emissions across the country.
McConnell's measure would have blocked the regulations within Obama's proposal. It would have also provided the Senate minority leader a key piece of legislation for his November re-election bid, enabling him to discuss all the jobs he saved for his coal-reliant state.
McConnell will likely still say all of that, but won't have the accompaniment of his "Coal Country Protection Act." That's because U.S. Senate Majority Leader Harry Reid blocked McConnell's call for "immediate consideration" of the bill.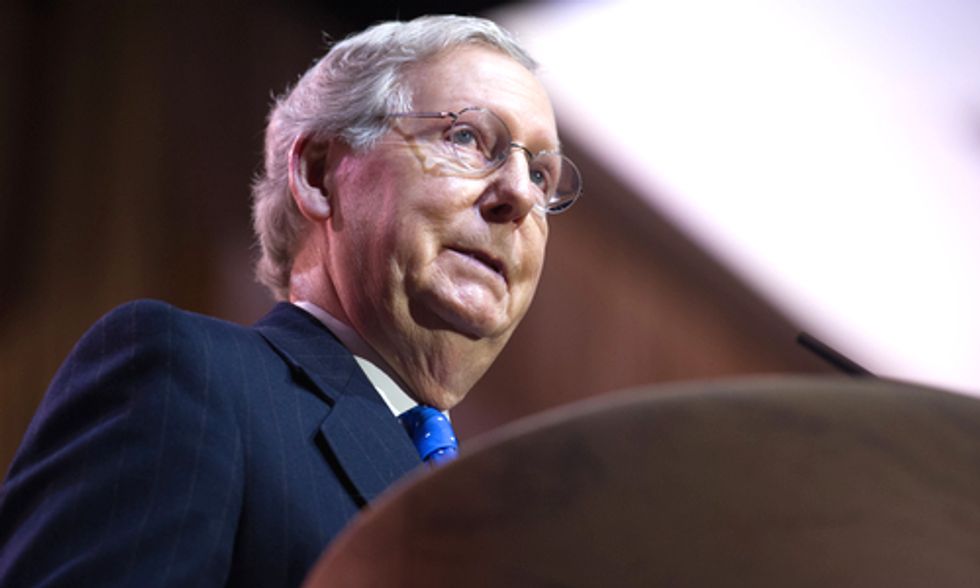 Photo courtesy of Shutterstock
"President Obama's new energy regulations would ship middle class jobs overseas, splinter our manufacturing base and boost energy costs for struggling families," McConnell claimed on the Senate floor.
"The president's energy regulations would hurt the poor, the unemployed, seniors, and especially families in Kentucky."
Reid followed that by reminding McConnell that there is a lengthy public comment period on the EPA plan. States will also have two-to-three years to submit final plans after the EPA's proposal is finalized.
However, it's true that McConnell's state will have a tougher time reducing carbon emissions than others. Kentucky gets a whopping 95 percent of its energy from coal plants. Those plants are clearly a vital part of the economy, but reducing the emissions that come from a state so reliant on coal would preserve the health of the workforce, regardless the industry residents are employed by.
Still, McConnell says 7,000 coal-sector jobs have been lost since Obama took office. That's not all the president's fault, though. Coal plants become more expensive to maintain as they age, making it an industry few want to continue investing in.
Bloomberg's map of retiring plants show that coal closures will take place in nearly every state, but that can't be attributed to those with different political beliefs than McConnell. After all, solar energy didn't capture 74 percent of all new electricity capacity during this year's first quarter because it's a bad investment. In fact, the U.S. Department of Energy reported earlier this year that solar energy is 60 percent of the way to achieving the $0.06-per-kilowatt-hour target set for 2020.
——–
YOU ALSO MIGHT LIKE
How the EPA's Carbon Plan Could Create 274,000 New Jobs
How Much Carbon Do Your State's Coal Plants Emit?
Why Investing in Aging Coal Plants is a Losing Bet
——–
The Kentucky Department of Environmental Protection (KDEP) had knowledge that a utility's pond had been discharging "highly contaminated 'orange colored' water" through a drain pipe, but a proposal from Kentucky Utilities remains on the table.
The company apparently wants to discharge even more orange water, which would be a byproduct of a proposed coal ash landfill on top of the main coal ash pond at the 60-year-old E.W. Brown coal-burning power plant, just outside Lexington. The pond is unlined, already contains 26 million tons of ash and is a stone's throw away from residential neighborhoods, vacation homes and Herrington Lake.
In the words of a new study compiled by the Sierra Club and Earthjustice, the proposal would be "piling on a problem" if approved.
[slideshow_deploy id='351619']
"Protecting the health of the local community is critical, and the state must manage these contaminants," said Deborah Payne, health coordinator for the Kentucky Environmental Foundation. "When metals leach out of coal ash, they can move through groundwater into drinking water supplies, endangering public health."
The study, Dangerous Waters: America's Coal Ash Crisis, is a national one that mostly uses Kentucky to exemplify what an issue coal ash is for the communities living near it. According to the report, a person living within one mile of an unlined coal ash pond that co-disposes of coal refuse has a one-in-50 lifetime risk of cancer—more than 2,000 times higher than the EPA goal for cancer risk. According to the EPA, 1.54 million American children live near coal ash storage sites.
Coal-fired power plants in the U.S. produce 140 million tons of the hazardous solid waste each year. Much of it is stored in more than 1,400 sites in 45 states.
Kentucky has 48 coal ash ponds, eight of which are rated "high hazard." With 64,000 acre-feet, the state has the third-largest coal ash storage capacity in the nation. It's  enough to cover the Churchill Downs racetrack under 800 feet of toxic sludge.
The Sierra Club and Earthjustice uncovered KDEP's knowledge of the orange water through a public records request. Tests on the water showed arsenic at more than 14 times the amount determined safe for Kentucky drinking water. A dozen or so springs southeast of the plant's impoundments are discharging contaminants into Herrington Lake—a major recreational and fishing area—which has shown unhealthy levels of mercury, and discharges from the coal ash impoundments show significant levels of selenium. The groups also found that two of the springs contained boron at levels beyond the EPA's Health Advisory for Children. Herrington Lake flows into the Kentucky River.
"The state has had information about [Kentucky Utilities owner Louisville Gas & Electric's] coal ash contamination for years, and has done nothing to act on it," Kristin Henry, senior attorney for the Sierra Club, said in a statement. "The problem has persisted and may be getting worse."
In response to the investigation, KDEP has asked the utility to submit an ash pond closure plan and to explain the impacts of piling tens of millions of tons of coal ash landfill on top of a leaking pond. KDEP's Division of Waste also said it would reissue public notice and open up the proposal for public comments.
"Kentucky power plants generate more than 9 million tons of dangerous coal ash each year, and none of it is federally regulated. Household garbage is better regulated than this toxic mess," Earthjustice attorney Thom Cmar said.
"Kentucky's waters are being poisoned, and Kentucky families are paying the price for lax federal and state oversight."
——–
YOU ALSO MIGHT LIKE
'Earth Focus' Premiere Exposes Coal Ash's Toxic Impact on American Families
Coal Ash Spill Leaves Most North Carolina Voters Craving Stronger Environmental Leadership
Warren Buffett to Close One of Nation's Dirtiest Coal Plants in Favor of Solar Energy
——–
Vote Hemp and Kentucky-based Growing Warriors have partnered to organize a planting of industrial hemp in Mount Vernon, KY, on May 16, as part of the nationwide grassroots education effort Hemp History Week. The certified industrial hemp seed provided by the Kentucky Department of Agriculture will be grown as part of a research and development program in conjunction with the Kentucky State University, and marks an historic moment in the Bluegrass State after decades of federal prohibition of industrial hemp.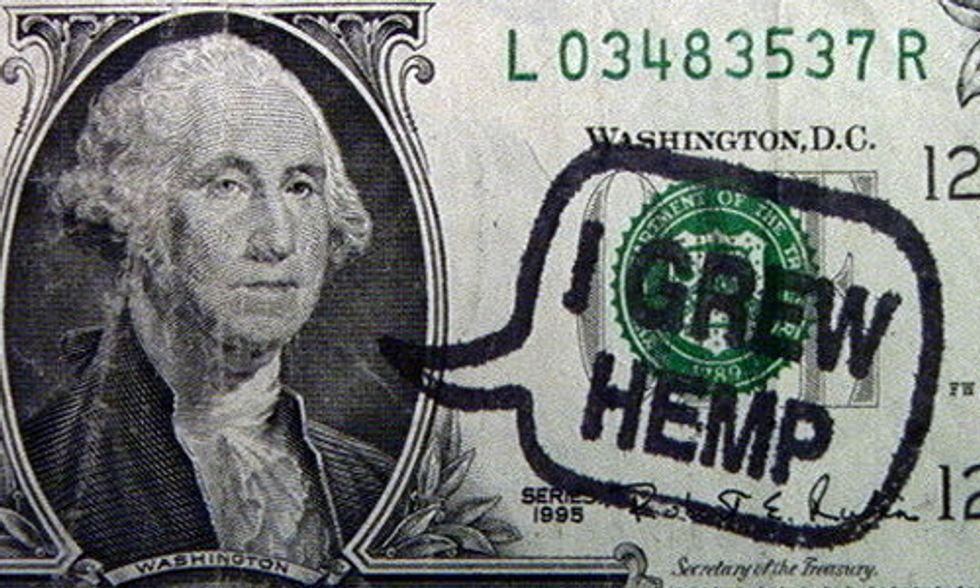 "Kentucky is leading the country toward a revitalized, lucrative and sustainable hemp industry," says Eric Steenstra, president of Vote Hemp. "Kentucky farmers, legislators and manufacturers have joined together to bring back hemp farming to the Kentucky landscape, knowing that hemp will bring job creation, among many other economic and environmental benefits."
Grown for its versatile fiber and oilseed, which can be used to make rope, paper, building materials, bio-fuels, cosmetics, healthy food, body care products, textiles, plastic composites and much more, hemp was once a paramount crop of Kentucky cultivated in the state as recently as the 1950's, but was permanently banned in 1970 as a Schedule 1 drug under the Controlled Substances Act. The return of hemp to Kentucky's farmland and mills is lauded by many political, agriculture and industry leaders in the state and beyond who view the burgeoning industrial hemp market as a step toward job growth and sustained economic stability in the commonwealth.
The hemp will be sown by war veterans who have partnered with Growing Warriors to learn agriculture and farming skills and work toward creating local community food systems. A reception will follow the hemp planting, to include refreshments and speeches by a number of notable leaders in the movement to legalize industrial hemp, including Agriculture Commissioner James Comer, Mike Lewis, executive director of Growing Warriors, Kentucky legislators, and other notable figures in the grassroots movement to legalize industrial hemp.
"The farming and production of industrial hemp in America just makes sense," said Lewis. "The important thing to note is that a hemp industry must be built from the ground up, and if done properly and responsibly it will restore some vibrancy to our communities. Fighting alongside my fellow Veterans for this crop has already made me a wealthier man as I witnessed the grit and determination that built this country play out daily and now I will be afforded the opportunity to plant this historic crop with true patriots."
"We took on this fight at the state legislature a year ago, and who would have ever dreamed we would change Kentucky law—change federal law—and have hemp in the ground today?" Comer said. "This is an historic moment for Kentucky farmers, and my hope is that industrial hemp can again be a thriving industry that presents new opportunities in agriculture and manufacturing for years to come."
To date, thirty-three states have introduced pro-hemp legislation and twenty-two have passed pro-hemp legislation. Thirteen states (California, Colorado, Indiana, Kentucky, Maine, Montana, Nebraska, North Dakota, Oregon, Vermont, Washington and West Virginia) have defined industrial hemp as distinct and removed barriers to its production. However, despite state authorization to grow hemp, farmers in those states risk raids by federal agents if they plant the crop outside the parameters of Section 7606 of the recent Farm Bill, due to failure of federal policy to distinguish oilseed and fiber varieties of Cannabis (i.e. industrial hemp) from psychoactive varieties (i.e. marihuana.)
In 2013, both the federal Senate and House introduced versions of the Industrial Hemp Farming Act, S. 359 and H.R. 525 respectively. So far in the 2014 legislative session, industrial hemp legislation has been introduced or carried over in Puerto Rico and twenty-five states: Alabama, Arizona, Colorado, Connecticut, Hawaii, Illinois (carried over from 2013), Indiana, Kentucky, Maryland, Michigan, Minnesota, Mississippi, Missouri, Nebraska, New Hampshire (carried over from 2013), New Jersey (carried over from 2013), New York, Oklahoma, South Carolina, South Dakota, Tennessee, Utah, Washington (two bills were carried over from 2013), West Virginia, and Wisconsin. 
--------
YOU MIGHT ALSO LIKE
Doug Fine: Hemp Will Be the Next Billion-Dollar Cash Crop
The New Superfood: Dr. Oz, Dietitians Tout Hemp's High Nutritional Value
President Obama Signs Farm Bill Legalizing Industrial Hemp
--------
Yesterday, the U.S. Department of Agriculture (USDA) Secretary Tom Vilsack announced more than seven million dollars in funding to support research on the profitability of small and medium-sized family farms, including their potential role in building local and regional systems. This announcement came amidst a flurry of other USDA news and program announcements in support of small farmers.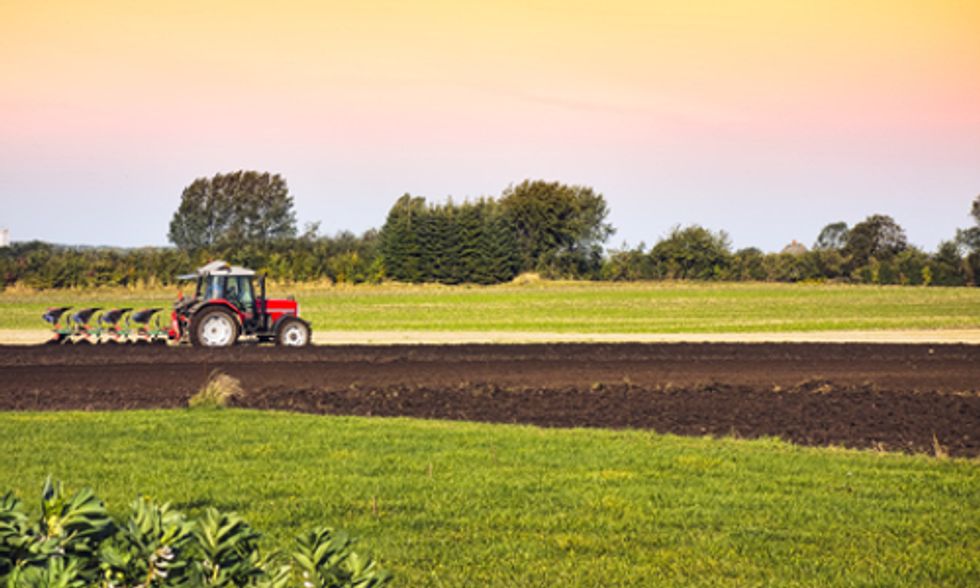 Oklahoma State University will evaluate the role of small and mid-size farms and their impact in local and regional food systems. Photo courtesy of Shutterstock
These grants were awarded through the Agriculture and Food Research Initiative (AFRI), which is administered by the National Institute of Food and Agriculture (NIFA)—USDA's intramural grant-making agency related to agricultural research, education and extension. The small and medium-sized family farm subprogram within AFRI was added over a decade ago following a campaign by National Sustainable Agriculture Coalition (NSAC) backed by a variety of members of Congress.
AFRI is USDA's largest competitive research grants program, with an annual budget of $274 million in Fiscal Year (FY) 2013 and $316 million for FY14. And while the awards announced this week are a small portion of AFRI's total program funding levels, the research funded by these grants will nonetheless have significant impact on our understanding of how small and medium-sized farms can remain economically viable amidst the changes in our current agricultural landscape.
For 2013, AFRI's Small and Medium-Sized Farm program focuses on research, education and extension projects that develop new ideas on how to increase the viability and competitiveness of small and medium-sized dairy, poultry, livestock, crop and commodity operations. This includes developing strategies to increase market access; developing efficient local and regional food systems; and assessing the impacts of changes in input costs, markets and credit on farm entry, transition and the economic viability of small farms.
In total, 10 research grants were awarded for FY13, including several grants that focus on how small and mid-scale farms can contribute to local and regional food systems and increase profitability through more environmentally sustainable production systems. Some projects funded in these areas include:
Michigan State University's Center for Regional Food Systems (an NSAC member) will lead a project focusing on the development of profitable Michigan-based meat and livestock value chains supplying local and regional markets. This research will expand the Center's Livestock Work Group, as will another research project funded on the production and supply side strategies for a local, Michigan grass-finished beef production system. Another MSU grant will examine business networks for food hubs in Michigan and Missouri and is tied to the Center's Michigan Food Hub Network.
In Idaho, researchers at the University of Idaho will investigate ways to overcome constraints in serving local and regional markets in the Intermountain West, given its vast geography and often large distances between producers and consumers. Research will focus on identifying strategies for aggregation, storage, processing and distribution for small and medium-sized farmers to access local and regional vegetable and livestock markets.
Researchers at the University of Illinois in Urbana-Champaign will support research, education and outreach for designing and implementing more sustainable agroecosystems in the Upper Sangamon River Watershed (a typical region of the Midwest primarily dominated by corn and soybeans) by focusing on local food and biomass production for small farmers in the region.
Oklahoma State University will evaluate the role of small and mid-size farms and their impact in local and regional food systems. Specifically, this project will assess the economic development benefits that can be derived from more localized food systems.
Researchers at the University of Wisconsin will work with small and mid-sized diversified vegetable farms in Wisconsin who are selling into multiple local and regional food markets in order to develop strategies to help them identify better balances between diversification and specialization in the crops grown on their farms.
In Vermont, researchers at the University of Vermont will assist decision-making by rural farm families to increase the sustainability and competitiveness of small and medium-sized farms, to strengthen the local economy with sustainable food production through the adoption of innovative and environmentally sustainable farming practices.
Kentucky State University researchers and extension agents will work with small, limited resources, socially disadvantaged, beginner and women farmers through workshops, meetings, one-on-one education and Extension Agent training in order to increase the efficiency and utilization of these farmers across the state.
Applications for the next round of funding for FY 2014 were due earlier this week, and awards are not expected to be announced until later this year.
To see a list of complete projects for 2013, click here.
——–
YOU MIGHT ALSO LIKE
5 Dangerous Substances Big Ag Pumps Into Your Meat
Saving the World One Farm at a Time
How Buying Local Food Grows Local Economies
——–
By Geoffrey Sea
[Read Part I, Part II, Part III and Part IV of this series]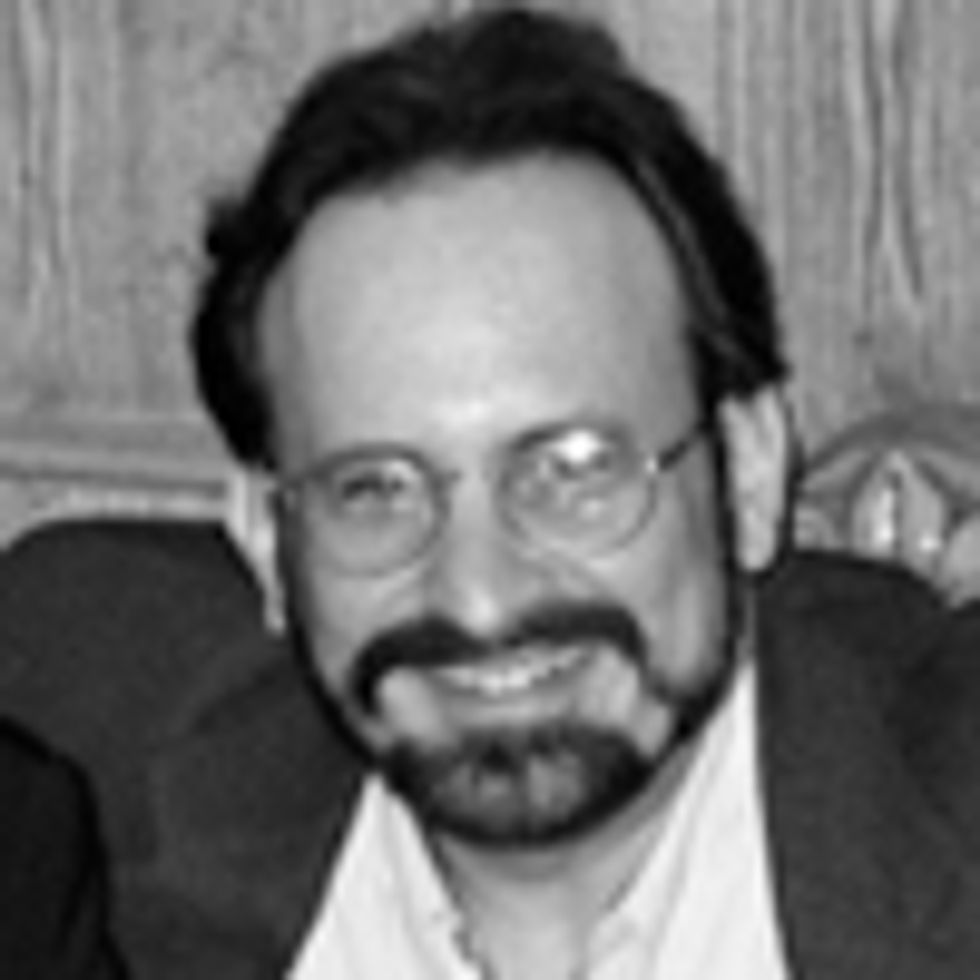 The Commonwealth of Kentucky may sue the federal government to compel cleanup of the now-closing uranium enrichment site at Paducah, according to the governor and the state attorney general. The quasi-privatized operator of the facility, USEC Inc., filed suit against the Department of Energy (DOE) in May. Shareholders and/or bondholders of USEC may sue the company for a third or fourth time over its current financial collapse, and the feds may have to sue USEC if it defaults on its obligation to properly restore the Paducah plant to safe status before it departs.
Whistleblowers allied with the Natural Resources Defense Council have filed suit against Paducah contractors over past fraud and legal violations in waste handling at the site, a new round of litigation after fraud claims joined by the federal government about a decade ago. Paducah workers will likely sue to recover their vanishing pension benefits, and heck, if you don't sue somebody, then you're just not a member of the Paducah nuclear club.
It's a litigious self-sustaining chain reaction, a post-atomic parody of the old Tom Lehrer A-Bomb song "Who's Next?" Yesterday I visited "Future City," an empty developer's dream town adjacent to the hulking Paducah Gaseous Diffusion Plant, and I saw the Paducah mural wall along the lovely Ohio River, which includes one depicting the incoming traffic of the "A-Boom" of 1952. But there's an ominous empty mural space after it, ripe for depiction of the rear-ends of automobiles in the A-Bust of 2013, and it's clear that Future City belongs now only to the lawyers.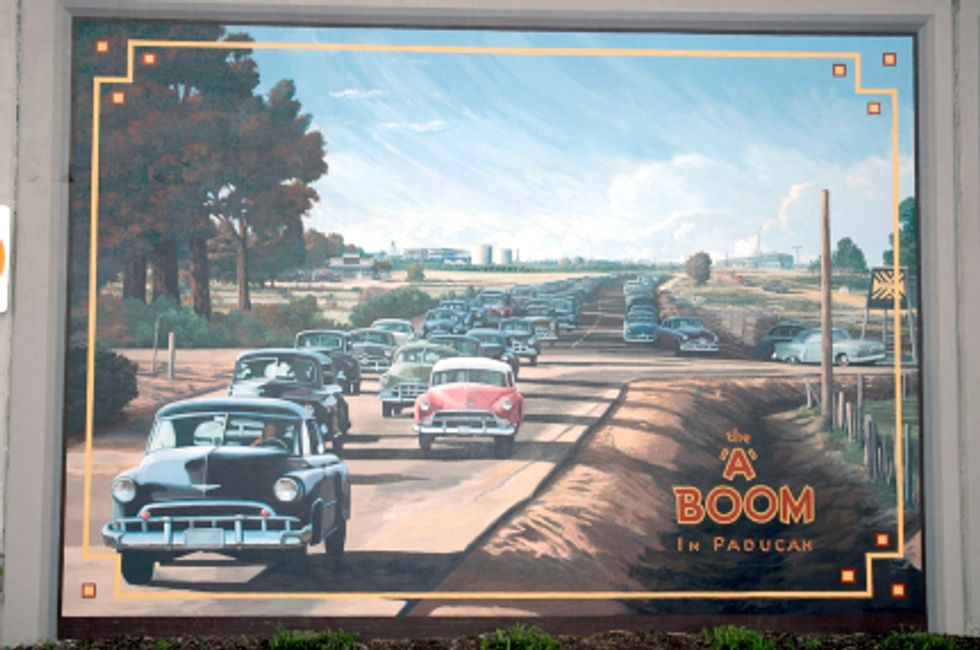 The Week the USEC World Ended
USEC, the company whose bust-up operations and the cessation thereof included no serious planning for impacts on the community, is only midway through a nuclear week of woe.
On Monday, June 24, a special joint session of the Paducah City Council and the McCracken County Fiscal Court, chaired by mayor Gayle Kaler, was called to respond to the crisis of USEC's precipitous departure, resulting in a joint resolution demanding federal insurance of safe power-down and recognizing united community opposition to a planned on-site 100-acre waste cell following plant demolition. 
Representatives of Neighbors for an Ohio Valley Alternative (NOVA) attended, presented comments, and announced the launch of a nationwide petition-drive to transfer responsibility for nuclear cleanup from the Department of Energy to the U.S. Environmental Protection Agency. The NOVA petition also calls for a transfer of federal funds from USEC's failed "American Centrifuge" program to urgent safety and cleanup work at the Paducah and Piketon, Ohio, sites. Media attention has focused on my revelation at the Monday meeting that for years USEC has been moving contaminated equipment from the Piketon site to Paducah, under the rubric of "spare parts," but with many outstanding questions as to why contaminated spare parts would be required for a facility scheduled to be shut down.
On Tuesday, June 25, Kentucky Governor Steve Beshear came to Paducah for meetings with Mayor Kaler and other officials mobilizing community response, after which the governor announced that the state is contemplating a lawsuit against DOE. Such a suit would be modeled on the massive successful litigation brought by the states of Washington and Oregon against DOE, to increase the funding and alter the action plan for cleanup of the Hanford nuclear reservation, near the border of those two states.
At issue in the potential Kentucky case would be DOE's failure to plan for and fund safe power-down at Paducah. Instead, DOE relied on a weak lease provision that requires USEC to accomplish that work, but DOE apparently failed to take cognizance of USEC's financial collapse, rendering the company incapable of incurring additional expenses without pushing itself into bankruptcy. That eventuality would bring a raft of other problems of unanticipated consequence, including the potential disappearance of worker pension benefits at the same time workers lose the remaining value of their USEC stock holdings.
Enron All Under Again
USEC stock value has flat-lined at about 30 cents per share, creating a radioactive penny-stock, making a mockery of USEC's "Stock Up" program of partial employee compensation. It's Enron all under again, with economic impact highly concentrated in the communities of Paducah and Piketon, far less capable of absorbing the impacts than was Houston.
Also on Tuesday, Edward Markey was elected to the U.S. Senate in a special election in Massachusetts. Markey has been USEC's arch-foe in the House, dubbing it "the United States Earmark Corporation," a jab at the House Committee chairmen from Kentucky, Hal Rogers and Ed Whitfield, who claimed credit for the Republican "No Earmark Rule" even as they shoveled new federal subsidies to USEC. In its carefree days, the company would dutifully kick back some of those subsidies in the form of campaign contributions, with Rogers and Whitfield near the top of that list. They, along with Paducah point man Mitch McConnell, will have to explain to constituents, if not the Justice Department, why USEC took the federal money and ran.
This would be a propitious time to review just one of Congressman Markey's prophetic anti-USEC rants in House committee deliberations, this one in opposition to USEC's eligibility for a federal loan guarantee.
Now, Congressman Markey will move to the U.S. Senate, where he will caucus with the majority, just as USEC is preparing to submit a third revision of its loan guarantee application, or so the company says.
Quadruple Back-Flip Split?
But the week is far from over. On Thursday, June 27, USEC shareholders are meeting at the company's beltway-bandit hideout in Bethesda, Maryland. They will stare straight into the double-barrels of doomsday de-listing warnings from the New York Stock Exchange (NYSE), one because USEC's stock price has failed to meet the one-buck minimum for over a year, and another because the company's total market capitalization is only 75% of the $50 million minimum NYSE requirement. If USEC is de-listed for either or both reasons, half a billion dollars of bond debt becomes immediately due.
To ward off that Apocalypse, USEC shareholders will vote on a no-choice proposal for a reverse stock split, whereby current shares will be traded in for new ones at a ratio of between ten-to-one and thirty-to-one. It's a Wikipedia understatement that "a reverse stock split is often an indication that a company is in financial trouble," even when the swap ratio is lower than double-digits. But USEC has a number of additional problems. While the reverse split will likely cure the share price deficiency at least temporarily, it will also likely worsen the market capitalization deficiency, which USEC suggests in a disclosure statement. That's not just because reverse splits have the stench of dead flesh, but because odd shares that cannot be swapped at the selected ratio must be cashed out. (If the swap ratio is thirty-to-one but you only own twenty-nine shares, the company has to buy your shares.)
NYSE just was not cut out for micro-cap companies that make a meager living by extorting illegal subsidy payments from corrupt politicians. Maybe USEC needs a quadruple back-flip split on the balance beam as its final substitution for a legal business plan?
And it gets worse for USEC. The company needed to cut its losses at Paducah, after paying about half a billion dollars each year just in power costs to TVA. However, the company banked on being able to pack-up and leave Paducah cost-free. It had intended to shut out the lights, and "de-lease" the facility, using any threat of nuclear safety calamity from a rapid power-down as a way to extract yet more federal payments for subsidized "extension."
When the Department of Energy said no to that plan in May, according to reliable sources, it also informed USEC that it would hold the company to a lease provision that the plant be returned in "safe condition." The possibility of federal aid for that project is negated by USEC's own scheming that Paducah power-down costs not be included in the 2013 federal budget (even in theory, such funds will not be available until October at the earliest).
There is ongoing wrangling between the litigants even now as to what exactly "safe condition" means. USEC is meeting a minimal standard of its own determination, simply blowing air through the system as diffusion cells are powered down, but leaving substantial residues of solidified uranium and transuranic crap inside the pipes and compressors. That will be a costly nightmare for future cleanup workers. (Workers report about two inches of residue coating the insides of all process equipment). Imagine a gigantic sixty-year-old sewerage installation that's never been Roto-Rooted.
That leaves a horrid legacy for future cleanup workers, as Terra Hays testified at Monday night's governmental meeting. She is the wife of a Paducah worker who became seriously ill after only 23 months of removing and packaging contaminated materials at Paducah, and Ms. Hays cited the statistic that there are now 19,128 active claims for work-related illness compensation at Paducah.
DOE was able to compel USEC to take minimal safety precautions at Paducah because USEC's continuing investment scam is to say that it will apply for and receive a $2 billion loan guarantee from DOE, a loan guarantee that is inexplicably supposed to enable USEC to build a new centrifuge plant with undemonstrated technology that will cost a minimum of $5 billion. Thus, USEC did not terminate its TVA power contract at the end of May as threatened, and to date has shut down about 60 percent of the Paducah cascade, with the remainder to be shut down over the next month or two. Power consumption has been reduced from about 1500 MW per year to about 350 MW or lower.
With USEC's financial situation, however, that creates a whole separate set of issues. USEC did not anticipate having to pay the costs of that work, and so did not disclose those costs to its investors or the SEC. In a Form 8-K filed with the SEC on May 31, USEC says only that "USEC is in discussions with DOE regarding the timing of USEC's de-lease of the Paducah GDP and is seeking to minimize its transition costs, which could be substantial." By my estimation, the unanticipated power costs alone will total in the tens of millions of dollars.
And that raises the question of whether USEC has been forthcoming with its investors and federal regulators headed into its shareholders meeting on June 27. A cornucopia of new potential lawsuits!
Scores of World War II ammunition bunkers cluster around the Paducah plant. I think they may find a new use sooner than the gaseous diffusion plant, warehousing the litigation files about to be generated in a case of uncontrolled nuclear proliferation. As for the massively contaminated plant site itself, how could we do better than a new federal penitentiary for the white-collar perpetrators of these hazmat-orange crimes?
The security fences and guard stations are already in place for the nuclear chain gang, and the plant was prophetically organized by cell-block. Consider the government cost savings on convict transportation alone.
Visit EcoWatch's ENERGY and NUCLEAR pages for more related news on this topic.
——–
Click here to tell Congress to Expedite Renewable Energy.