Storage tanks on the hillside at the Chevron refinery above Point Richmond, CA.
Shayan (USA) / CC BY 2.0
By Jason Mark
Can any one group of actors be held responsible for the damages caused by global climate change?
That was the central question argued in federal court on Thursday as attorneys representing San Francisco and Oakland tried to beat back efforts by ExxonMobil, BP, Chevron, ConocoPhillips and Royal Dutch Shell to have a judge throw out a potentially groundbreaking climate change related lawsuit.
The nearly three-hour hearing was the latest round in a burgeoning effort by cities and counties nationwide to hold major fossil fuel producers accountable for climate change-related damages. Last year, seven California cities and counties sued the oil majors, claiming that their production and sale of fossil fuels—even as they were aware of the risks of CO2 emissions—constitute a public nuisance. Since then, similar suits have been filed by New York City; Boulder and two Colorado counties; and King County, Washington, home to the city of Seattle. (For more, see SIERRA's May/June cover story, "The Case for Climate Reparations.")
Thursday's hearing represented the first major test of such lawsuits as Judge William Alsup considered whether the Oakland and San Francisco complaint should move forward. The defendants challenged the lawsuit on a broad range of grounds, forcing Judge Alsup, a Clinton-appointee known for being an idiosyncratic jurist, to say at one point, "There are a lot of arguments here. As soon as I focus on one, you run off to another one."
The defendants' arguments for dismissing the suit centered on two main questions: whether the Federal District Court for Northern California is an appropriate jurisdiction to decide the case, and, of larger concern, whether the lawsuits might be displaced by existing federal laws and policies.
Arguments hinged on a welter of legal terms such as "general jurisdiction" versus "personal jurisdiction" versus "specific jurisdiction," while also touching on the distinctions between a holding company and an operating company. (Lawyers for Royal Dutch Shell maintained that the Netherlands-based multinational corporation is a holding company, and therefore has no agents in California.) In the course of the arguments it became clear that the very scale of the contested issue—global climate change—further complicates the questions of jurisdiction. The defendants argued that it's hard, if not impossible, to establish direct causation for a specific harm when the source of that harm is billions of people burning fossil fuels worldwide.
"[The plaintiffs] have decided that they do not want to and cannot disaggregate the conduct that leads to their harm," Jaren Janghorbani, an attorney representing ExxonMobil, said. "They cannot attribute any of the harm they are alleging to the company's activities in California."
Jonathan Hughes, a lawyer representing BP, echoed that point. "The amount [of CO2 emissions from its California operations] that could be attributed to BP would be a fraction of a fraction of a fraction of a percent. And under the but-for argument, if BP hadn't produced any fossil fuels, would they have still suffered an injury? The answer is yes. We are talking about a speck in the ocean."
In response, Benjamin Krass, a lawyer representing San Francisco and Oakland, said the oil company attorneys were "muddying up" the but-for argument—the principle of tort law that establishes liability. "The end result of the defendants' argument is that a company that does business everywhere should be held accountable nowhere."
In the end, Judge Alsup said he didn't have enough information to make a decision on the jurisdiction question. He gave both sides at least 60 days for a discovery process and depositions to establish whether each of the defendants has sufficient business operations in California for the two California cities to claim injury.
That left Chevron, the only defendant headquartered in California, to argue for dismissal based on the merits of the case. Chevron attorney Theodore Boutrous, Jr. began by saying that the cities' claims stretch federal common law and that "the plaintiffs are asking this court to throw caution to the wind." Boutrous went on to argue that a complex issue like climate change "should be committed to those who write the laws rather than those who interpret them." And Congress, Boutrous argued, has again and again passed laws in favor of fossil fuel production. "Congress has made clear that energy production is not a public nuisance; it is a public necessity."
As a rebuttal, Steve Berman, the lead counsel for the two cities, argued that the cities' complaints are not nearly as novel as the defendants make it seem—but instead merely the application of ancient laws to contemporary circumstances. "The law of nuisance has been around forever, and it has responded to changes in mankind. What we are doing is applying hundreds of years of law to a new situation." Berman later said, "We allege that this was a deliberate nuisance, based on phony science."
The San Francisco and Oakland case has generated a great deal of attention among legal scholars and climate change activists. In March, Judge Alsup held an unusual "climate science tutorial" as a preliminary step in the case—an event that attracted so big a crowd, the court had to reserve an overflow room. The case has also become a proxy battle of sorts. Fifteen states with Republican attorneys general—including Indiana, Colorado, Kansas and Louisiana—filed an amicus brief in support of the oil corporations' position. Meanwhile, California, New Jersey and Washington filed their own brief backing the cities' arguments.
The federal government has also weighed in. Two weeks ago the U.S. Department of Justice filed a brief supporting the five oil companies, and on Thursday, Eric Grant, a deputy assistant attorney general, was given time to express the federal government's opposition to the San Francisco and Oakland suits. "It is upon Congress, not the courts, to prescribe policy in areas of special interest," Grant said. "As this court knows, in respect to domestic emissions, the kind of national policy-making sought by plaintiffs is inappropriate … [Climate change] is a complex issue involving trade-offs affecting a nation of more than 300 million people. Individual federal district courts lack the competence to undertake that task."
The federal government's arguments appeared to give Judge Alsup pause, even as he continued to express exasperation with the legal maneuverings of some of the defendants. "There is no court in the history of the universe that has extended this [federal common law] to global warming," the judge said. "The United States is pointing to Supreme Court language that judges like me have to move slowly … There's no doubt there will be some sea rise. But will it be in 75 years or 25 years? We don't know."
To which Berman, the plaintiff's attorney, responded, "That's what the trial is for. Today we're talking about a motion to dismiss."
Whether the case will ever make it to a trial is, of course, now in the hands of Judge Alsup.
Chevron Presents on Climate Science While Oil Companies Move to Dismiss Landmark Case https://t.co/5G7gd1Ondw… https://t.co/7LzfhEl7y3

— EcoWatch (@EcoWatch)1521729666.0
Reposted with permission from our media associate SIERRA magazine.

EcoWatch Daily Newsletter
Seattle's snow-covered mountains and marine ecosystems are at risk due to climate change. Daniel Schwen / Wikimedia Commons / CC BY-SA 4.0
King County, which covers the Seattle metropolitan area, followed the lead of 10 other cities and counties in the U.S. when it filed a lawsuit Wednesday against the world's five largest oil companies for damages incurred by climate change, a county press release announced.
"The science is undisputable: climate change is impacting our region today, and it will only cause greater havoc and hardships in the future," King County Executive Dow Constantine said in the press release. "The companies that profited the most from fossil fuels should help bear the costs of managing these disasters. Big Oil spent many decades disregarding and dismissing what is our most pressing generational challenge. We must hold these companies accountable as we marshal our resources to protect and preserve what makes this region great," he said.
In particular, King County is suing the companies for help with stormwater management, salmon restoration, and protecting public health, as well as other measures to adapt the region to climate change.
The companies named in the lawsuit are the same that fellow West Coast cities San Francisco and Oakland are suing for similar reasons: Chevron, ConocoPhillips, ExxonMobil, BP and Royal Dutch Shell.
Overall, eight California cities and counties have sued a variety of oil companies for damages. The suits aren't limited to the West Coast. New York City and Boulder, Colorado, together with Boulder County and San Miguel County, have also filed climate-related suits against oil companies this year. Since the Colorado cities and counties filed their lawsuit together, that would make King County the eleventh U.S. urban area to take on Big Oil.
"This is a moment of reckoning for the oil and gas industry," Center for Climate Integrity executive director Richard Wiles said in a statement responding to the new suit.
"Taxpayers are tired of paying for climate damages that the oil industry knowingly caused. And just like lawsuits against tobacco, lead, and asbestos manufacturers, they are taking action to recover costs," Wiles said.
The King County suit was filed in King County Superior Court and was developed by Seattle's Hagens Berman Sobol Shapiro LLP, a firm that helped win a historic settlement against tobacco companies in the 1990s.

The lawsuit further accuses the defendants of "[stealing] a page from the Big Tobacco playbook" during the 1990s and early 2000s by launching misinformation campaigns discrediting climate science and downplaying the risks of global warming. "'Uncertainty' of the science became the constantly repeated mantra of this Big Oil communications campaign just as 'Doubt is our product' was the Big Tobacco communications theme," the lawsuit said.
The county's attorneys said the oil companies might owe hundreds of millions of dollars into a fund to offset the impacts of climate change in the region.
According to the lawsuit, climate change is already impacting King County in the form of warmer temperatures, ocean acidification, increasing flood risk due to sea level rise, less snow on the region's many mountains in the winter and less water in the summer. These impacts are only projected to worsen.
Parts of King County above the historic mean high tide line now experience regular flooding, and the water level of Puget Sound is projected to increase by as much as 56 inches by 2100, the press release reported.
From Your Site Articles
Related Articles Around the Web
waterlust.com / @tulasendlesssummer_sierra .
Each product featured here has been independently selected by the writer. If you make a purchase using the links included, we may earn commission.
The bright patterns and recognizable designs of Waterlust's activewear aren't just for show. In fact, they're meant to promote the conversation around sustainability and give back to the ocean science and conservation community.
Each design is paired with a research lab, nonprofit, or education organization that has high intellectual merit and the potential to move the needle in its respective field. For each product sold, Waterlust donates 10% of profits to these conservation partners.
Eye-Catching Designs Made from Recycled Plastic Bottles
waterlust.com / @abamabam
The company sells a range of eco-friendly items like leggings, rash guards, and board shorts that are made using recycled post-consumer plastic bottles. There are currently 16 causes represented by distinct marine-life patterns, from whale shark research and invasive lionfish removal to sockeye salmon monitoring and abalone restoration.

One such organization is Get Inspired, a nonprofit that specializes in ocean restoration and environmental education. Get Inspired founder, marine biologist Nancy Caruso, says supporting on-the-ground efforts is one thing that sets Waterlust apart, like their apparel line that supports Get Inspired abalone restoration programs.
"All of us [conservation partners] are doing something," Caruso said. "We're not putting up exhibits and talking about it — although that is important — we're in the field."
Waterlust not only helps its conservation partners financially so they can continue their important work. It also helps them get the word out about what they're doing, whether that's through social media spotlights, photo and video projects, or the informative note card that comes with each piece of apparel.
"They're doing their part for sure, pushing the information out across all of their channels, and I think that's what makes them so interesting," Caruso said.
And then there are the clothes, which speak for themselves.
Advocate Apparel to Start Conversations About Conservation
waterlust.com / @oceanraysphotography
Waterlust's concept of "advocate apparel" encourages people to see getting dressed every day as an opportunity to not only express their individuality and style, but also to advance the conversation around marine science. By infusing science into clothing, people can visually represent species and ecosystems in need of advocacy — something that, more often than not, leads to a teaching moment.

"When people wear Waterlust gear, it's just a matter of time before somebody asks them about the bright, funky designs," said Waterlust's CEO, Patrick Rynne. "That moment is incredibly special, because it creates an intimate opportunity for the wearer to share what they've learned with another."
The idea for the company came to Rynne when he was a Ph.D. student in marine science.
"I was surrounded by incredible people that were discovering fascinating things but noticed that often their work wasn't reaching the general public in creative and engaging ways," he said. "That seemed like a missed opportunity with big implications."
Waterlust initially focused on conventional media, like film and photography, to promote ocean science, but the team quickly realized engagement on social media didn't translate to action or even knowledge sharing offscreen.
Rynne also saw the "in one ear, out the other" issue in the classroom — if students didn't repeatedly engage with the topics they learned, they'd quickly forget them.
"We decided that if we truly wanted to achieve our goal of bringing science into people's lives and have it stick, it would need to be through a process that is frequently repeated, fun, and functional," Rynne said. "That's when we thought about clothing."
Support Marine Research and Sustainability in Style
To date, Waterlust has sold tens of thousands of pieces of apparel in over 100 countries, and the interactions its products have sparked have had clear implications for furthering science communication.
For Caruso alone, it's led to opportunities to share her abalone restoration methods with communities far and wide.
"It moves my small little world of what I'm doing here in Orange County, California, across the entire globe," she said. "That's one of the beautiful things about our partnership."
Check out all of the different eco-conscious apparel options available from Waterlust to help promote ocean conservation.
Melissa Smith is an avid writer, scuba diver, backpacker, and all-around outdoor enthusiast. She graduated from the University of Florida with degrees in journalism and sustainable studies. Before joining EcoWatch, Melissa worked as the managing editor of Scuba Diving magazine and the communications manager of The Ocean Agency, a non-profit that's featured in the Emmy award-winning documentary Chasing Coral.
A fire broke out at the Chevron refinery in Richmond, California in 2012. Pascal POGGI / Flickr
But they didn't file in time to avoid participating in Wednesday's historic climate science tutorial. U.S. District Court Judge William Alsup, who is currently hearing the case, ordered both sides to answer a series of questions about climate science in a two-hour presentation each.
Chevron was the only company whose lawyer actually presented at the tutorial. The other companies did not present as a show of their opposition to the court's jurisdiction, Alyssa Johl, an attorney and the founder of Climate Rights Collective, reported in a live tweet of the tutorial.
Judge Alsup interrupts Chevron lawyer to ask whether he represents all defendants or Chevron only... Boutrous makes… https://t.co/553TXSKZZs

— Alyssa Johl (@Alyssa Johl)1521658403.0
Alsup, however, did not let the other companies off the hook, but gave their lawyers two weeks to file statements detailing any differences they had with the testimony of Chevron's lawyer.
Judge Alsup speaks directly to defendants who did not present... you cannot sit in silence. You have 2 weeks to acc… https://t.co/Hbh9oIh6tB

— Alyssa Johl (@Alyssa Johl)1521661904.0
Chevron was represented by Theodore Boutrous, Jr., who did not attempt to deny the science behind climate change and based his presentation on the Intergovernmental Panel on Climate Change (IPCC) Fifth Assessment Report, which was published in 2013.

According to Grist's Nathaniel Johnson, the strategy behind this move was revealed when Boutrous cited part of the report which states that climate change is caused "largely by population and economic growth.
Chevron's lawyer at #climatetutorial - "IPCC does not say it's the extraction of fossil fuels [that causes climate… https://t.co/PKoarhlgd9

— Jessica Wentz (@Jessica Wentz)1521657040.0
"This appears to be the core of the oil companies' strategy," Johnson wrote in his write-up of the session. "First, believe everything the IPCC says. Second, the IPCC says the real problem is prosperity, economic growth! Therefore, blame the ones burning the oil—all we did was dig the stuff up."

Several observers also questioned Boutrous' reliance on five-year-old data in such a fast-moving field, since it played up the IPCC's "uncertainties" regarding the impacts of climate change, which have only gotten frighteningly more certain in the intervening years.
"Sea-level rise science from the past few years blows this out of the water," journalist Amy Westervelt noted in a tweet from the courtroom.
This! Sea-level rise science from the past few years blows this out of the water. Seem disingenuous to present 5-ye… https://t.co/uEmHELQsCc

— Ida Tarbell (@Ida Tarbell)1521659112.0
Even one of the scientists who presented for the cities, University of Illinois professor Don Wuebbles, who helped write the IPCC and the more recent 4th U.S. Climate Assessment, cast shade on Boutrous' reliance on the report.

"The science doesn't stop at 2012," Wuebbles said, according to the McClatchy Washington Bureau.
Wuebbles highlights the fact that #climatescience does not stop at 2012. Chevron lawyer cherrypicked data on sea le… https://t.co/b8VXxqAdhq

— Alyssa Johl (@Alyssa Johl)1521661728.0
Two other scientists presented for the cities before Boutrous and Wuebbles spoke. The University of Oxford's Myles Allen spoke on the history of climate science and University of California, Santa Cruz professor Gary Griggs spoke on the relationship between climate change and sea level rise, according to Alyssa Johl's live tweets.

Deborah Moore, western states campaign manager at the Union of Concerned Scientists, was a courtroom observer. She noted a part of Allen's testimony that might be particularly useful to the cities' case: it is, apparently, possible to directly link products sold by particular companies to the emissions they produced.
Prof Allen notes 50% of emissions produced since ~1980 and that it is possible to trace CO2 emissions directly to p… https://t.co/3rNzeMR9Vb

— Deborah Moore (@Deborah Moore)1521648233.0
But first, Alsup will have to decide if there will continue to be a case at all. According to Forbes, Alsup will likely hear the companies' motion to dismiss in April.
From Your Site Articles
Related Articles Around the Web
The San Francisco-Oakland Bay Bridge links the two Pacific coast cities suing Big Oil over climate change. Phil Scott / Flickr
If you turn on the news, you might think that climate science has been on trial for decades. But now a San Francisco judge will give it an official day in court.

U.S. District Court Judge William Alsup, who is hearing a suit brought by the cities of Oakland and San Francisco against five big oil corporations, ordered a historic tutorial in which both parties will have a chance to present their view of the science behind climate change, the McClatchy Washington Bureau reported March 7.
"This will be the closest that we have seen to a trial on climate science in the United States, to date," Michael Burger, head of the Sabin Center for Climate Change Law at Columbia University, told the Bureau.
The hearing marks the most recent novel development in an already groundbreaking lawsuit. As EcoWatch reported, San Francisco became the first major U.S. city to sue the fossil fuel industry over climate change when it filed with Oakland against the five largest fossil-fuel producing corporations in September 2017.
The cities claim the companies named in the suit—Chevron, ConocoPhillips, ExxonMobil, BP and Royal Dutch Shell—"have known for decades that fossil fuel-driven global warming and accelerated sea level rise posed a catastrophic risk to human beings." They are therefore suing the companies for the costs of adapting to the climate challenge, such as the building of sea walls.
Alsup scheduled the hearing for March 21, and has asked each side to prepare a two-part presentation.
According to Alsup's order, "The first part will trace the history of scientific study of climate change," while "the second part will set forth the best science now available on global warming, glacier melt, sea rise, and coastal flooding," the Bureau reported.
EarthRights International General Counsel Marco Simmons said the hearing was a positive development. "The court is forcing these companies to go on the record about their understanding of climate science, which they have desperately tried to avoid doing," he told the Bureau.
Still, Alsup's ruling was not entirely favorable to the cities, who had filed a motion to have the case tried in California courts, which have developed precedent around "public nuisance" law.
Alsup instead held that the case belonged in federal court. "[A] patchwork of fifty different answers to the same fundamental global issue would be unworkable," the court ruled, according to the Columbia Law Blog.
The California cities' suit isn't the only historic climate case that will be decided in federal court.
The U.S. Court of Appeals for the 9th Circuit ruled on Wednesday that the Trump administration could not halt a suit brought by 21 children and teenagers against the federal government for failing to act on climate change, The Washington Post reported.
These suits brought by cities, municipalities and children represent creative legal ways in which ordinary citizens are trying to hold powerful interests accountable for man-made climate change. And an accurate understanding of climate science is key to their success.
"We're looking forward to putting the federal government on trial on climate science and its dangerous fossil fuel policies," Julia Olson of Our Children's Trust, the head lawyer in the children's case, told the Post.
200+ Scientists Want Trump-Backer and Climate Denial Funder Rebekah Mercer Kicked Off Natural History Museum Board… https://t.co/3ipWLyniSY

— EcoWatch (@EcoWatch)1517000127.0
NYC Mayor's Office / Twitter
New York City's iconic Empire State Building glowed green Wednesday night following two "watershed" announcements—that the city would seek to divest its pension funds from fossil fuel investments, and that it filed suit against five oil giants for contributing to climate change.
"The Empire State Building is shining green tonight because it's time to put our planet first. #DivestNY," Democratic Mayor Bill de Blasio tweeted Wednesday.
350.org co-founder Bill McKibben, a major campaigner in the global divestment movement, remarked in a tweet about the green lighting, "Just this once I think it's worth the carbon!"
The Belgium-based European Green Party also chimed in and advocated for European leaders to follow the Big Apple's footsteps.
"Let's join #DivestNY and #DivestEurope for a Green and sustainable future for us and generations to come," the party said on social media.

The divestment movement has grown in the U.S. and around the world. In November, Norway proposed to sell off all of its shares (about $35 billion) in oil and natural gas holdings.
Mayor de Blasio and Comptroller Scott Stringer said they intend to divest New York City's $5 billion in securities of over 190 fossil fuel companies.

New York's lawsuit, filed in federal court, names BP, Chevron, ConocoPhillips, Exxon Mobil and Royal Dutch Shell as defendants. The city seeks billions of dollars in damages and alleges the fossil fuel industry knew for decades that burning fuels drives global warming.
Environmentalists cheered the city's historic announcement.
"Today was an incredible day," author and investigative journalist Naomi Klein tweeted. "Hearing the mayor of the biggest city in the richest country on earth announce a lawsuit against 5 oil majors for climate damages AND fossil fuel divestment? Wow. We needed this. We will build on it."
@NYCMayor On 34th Street tonight. https://t.co/qeYYeDFWM3

— City of New York (@City of New York)1515631758.0
From Your Site Articles
Related Articles Around the Web
By Steve Horn
Geoengineering, hailed in some circles as a potential techno-fix to the climate change crisis, has taken a step closer to going mainstream.
The U.S. House Committee on Science, Space and Technology held a rare joint subcommittee hearing on Nov. 8, only the second ever congressional hearing of its kind on the topic (the first was held in 2009). The committee invited expert witnesses to discuss the status of geoengineering research and development. Geoengineering is a broad term encompassing sophisticated scientific techniques meant to reverse the impacts of climate change or pull greenhouse gases out of the atmosphere.
Ironically, the Committee on Science, Space and Technology is chaired by U.S. Rep. Lamar Smith—a climate science denier who has received tens of thousands of dollars in campaign contributions from ExxonMobil throughout his political career. In fact, Smith actually mentioned "climate change" in his opening remarks for the hearing, in discussing his interest in geoengineering.
"As the climate continues to change, geoengineering could become a tool to curb resulting impacts," said Smith, who recently announced he will not run for relection in 2018. "Instead of forcing unworkable and costly government mandates on the American people, we should look to technology and innovation to lead the way to address climate change. Geoengineering should be considered when discussing technological advances to protect the environment."
In the past, Smith has denied climate change in stark terms, referring to those who believe in climate science as "alarmists" in a 2015 op-ed published by The Wall Street Journal.
"Climate alarmists have failed to explain the lack of global warming over the past 15 years," Smith said at the time. "They simply keep adjusting their malfunctioning climate models to push the supposedly looming disaster further into the future."
Smith has since pivoted to less skepticism about the science, saying at a March 2017 congressional hearing that "climate is changing and humans play a role" and that it's now just a question of the "extent" to which human activity is the culprit (it is).
So perhaps geoengineering, labeled by its critics for years now as a false solution to the climate crisis, will be a "pivot" of sorts for converted deniers and their bankrollers?
Climate Change Talk Off the Table
U.S. Rep. Andy Biggs (R-AZ), chairman of the Subcommittee on Environment for the House Science Committee, explicitly took climate change debate off the table at the November 8 hearing, stating that conversation should only center around the future of geoengineering research.
"The purpose of this hearing is to discuss the viability of geoengineering and any early-stage research associated with this approach," said Biggs. "The hearing is not a platform to further the debate about climate change. Instead, its aim is to explore approaches and technologies that have been discussed in the scientific community and to assess the basic research needed to better understand the merits of these ideas."
Those testifying followed suit, with a consensus reached that a governance framework must be created to regulate geoengineering research and potential future deployment. The presenters all pushed the idea of geoengineering techniques such as solar radiation management, cloud seeding and marine cloud brightening.
Geoengineering, according to its critics, is a distraction from the actual challenge of halting dangerous levels of greenhouse gas emissions and subsequent runaway climate change. Critics also say the approach is a potential danger in and of itself because its techniques are a literal re-engineering of the atmospheric system, with unpredictable side effects.
Naomi Klein, author of the book This Changes Everything: Capitalism vs. The Climate, has been among the more outspoken critics of geoengineering.
"Geoengineering offers the tantalizing promise of a climate change fix that would allow us to continue our resource-exhausting way of life, indefinitely," wrote Klein in 2012 in The New York Times. "And then there is the fear. Every week seems to bring more terrifying climate news, from reports of ice sheets melting ahead of schedule to oceans acidifying far faster than expected."
DeSmog has also covered a proposed version of geoengineering called biochar in a multi-part investigative series, noting that much of the research on the topic so far has been funded by companies such as ConocoPhillips, Cenovus, ExxonMobil and others. Exxon, in fact, studied geoengineering at its research campus in Annandale, New Jersey, in the 1990s while also funding climate change denial.
"Not a Silver Bullet"
For now, even geoengineering proponents have become spooked over the interest climate science deniers have started showing in geoengineering. On the same day as the House Science Committee hearing, 24 researchers delivered a letter expressing concern about the premise of the congressional hearing and what could arise from it moving forward.
"Geoengineering is not a silver bullet, and treating it as one could greatly increase already severe climate change risks," they wrote to the committee. "While further research could help address questions about the proposed technologies' efficacy, risks and cost-effectiveness, we already know that geoengineering, including solar radiation management and carbon dioxide removal approaches, can at best be a supplement to reducing sources of greenhouse gas emissions and increasing our ability to cope with the effects of climate change."
Included among the 24 scientists is Harvard's pioneering geoengineering researcher David Keith, who has been among the most enthusiastic supporters of geoengineering within academia. Speaking as an individual, Keith also recently communicated his apprehension about the Trump administration potentially taking an unscrupulous interest in pushing geoengineering.
"In some ways the thing we fear the most is a tweet from Trump saying 'Solar geoengineering solves everything—it's great! We don't need to bother to cut emissions,'" Keith said at a Nov. 7 forum. "That would just really make it hard to proceed in a sensible way."
In fact, those close to the Trump administration, which is rife with climate science deniers, have shown some interest in geoengineering to a degree not seen in the Obama administration. Yet whether President Donald Trump is willing to finance geoengineering research to the tune of $5-10 million per year, as proposed by one hearing witness, remains to be seen.
Reposted with permission from our media associate DeSmogBlog.
Fourth St. sign under water in San Francisco. Scott Schiller/Flickr
San Francisco city attorney Dennis Herrera and Oakland city attorney Barbara J. Parker filed separate lawsuits on Tuesday in the superior courts of San Francisco and Alameda County on behalf of their respective cities.
They seek to hold the companies responsible "for the costs of sea walls and other infrastructure necessary to protect San Francisco and Oakland from ongoing and future consequences of climate change and sea level rise caused by the companies' production of massive amounts of fossil fuels," according to a joint announcement from the attorneys.
They claim that the oil and gas giants have known about the link between fossil fuels and climate change for decades but continue to sell their products anyway, thus creating "an ongoing public nuisance that is causing harm now, and in the future risks catastrophic harm to human life and property, including billions of dollars of public and private property in Oakland and San Francisco."
Herrera accused the fossil fuel companies of copying a page from the Big Tobacco playbook by launching a "multi-million dollar disinformation campaign to deny and discredit what was clear even to their own scientists: global warming is real, and their product is a huge part of the problem."
"Now, the bill has come due," Herrera said. "It's time for these companies to take responsibility for the harms they have caused and are continuing to cause.
Oil industry representatives called the lawsuits unproductive.
"Chevron welcomes serious attempts to address the issue of climate change, but these suits do not do that," company spokeswoman Melissa Ritchie told the San Francisco Chronicle in an email. "Reducing greenhouse gas emissions is a global issue that requires global engagement and action."
Eric Wohlschlegel, a spokesman for the American Petroleum Institute trade group, added to the publication that the industry has already made climate change a priority and will "play a leading role in driving down U.S. greenhouse gas and other emissions."
But the California city attorneys they want the courts to "hold the defendants jointly and severally liable for creating, contributing to and/or maintaining a public nuisance and to create an abatement fund for each city to be paid for by defendants to fund infrastructure projects necessary for San Francisco and Oakland to adapt to global warming and sea level rise."
"The total amount needed for the abatement funds is not known at this time but is expected to be in the billions of dollars," they said.
Parker called climate change "an existential threat to humankind, to our ecosystems and to the wondrous, myriad species that inhabit our planet."
"These companies knew fossil fuel-driven climate change was real, they knew it was caused by their products and they lied to cover up that knowledge to protect their astronomical profits. The harm to our cities has commenced and will only get worse. The law is clear that the defendants are responsible for the consequences of their reckless and disastrous actions," she concluded.
On a related note, climate experts Peter C. Frumhoff and Myles R. Allen argued in a recent article that fossil fuel giants, not taxpayers, should shoulder the billions of dollars in damages caused by extreme weather events such as hurricanes that are exacerbated by Earth's rising's temperatures.
Frumhoff and Allen write:
Using a simple, well-established climate model, our study for the first time quantifies the amount of sea level rise and increase in global surface temperatures that can be traced to the emissions from specific fossil fuel companies.
Strikingly, nearly 30% of the rise in global sea level between 1880 and 2010 resulted from emissions traced to the 90 largest carbon producers. Emissions traced to the 20 companies named in California communities' lawsuits contributed 10% of global sea level rise over the same period. More than 6% of the rise in global sea level resulted from emissions traced to ExxonMobil, Chevron and BP, the three largest contributors.
The scientists point outed: "It may take tens to hundreds of billions of dollars to support disaster relief and recovery among Gulf coast communities affected by Hurricane Harvey. ExxonMobil, Chevron and BP have collectively pledged only $2.75m."
By Steve Horn
A recent DeSmogBlog investigation reveals that Robert Bauer, former White House Counsel and President Obama's personal attorney, works at the corporate law firm Perkins Coie LLP, which does legal work for TransCanada's South Central Liquified Natural Gas (LNG) Project, formerly known as Alaska Gas Pipeline Project.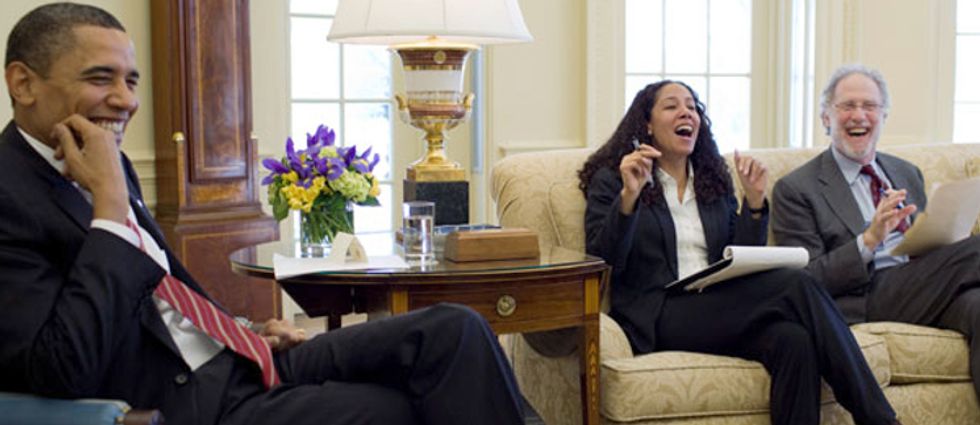 Furthermore, Dan Sullivan, current Commissioner of Alaska's Department of Natural Resources, and former Alaska Attorney General and former Assistant Secretary of State in the Bush Administration, is also a former Perkins attorney. 
These findings come in the immediate aftermath of a recent investigation revealing the contractor hired by Obama's U.S. State Department to do the Supplemental Environmental Impact Statement for the northern half of TransCanada's Keystone XL tar sands export pipeline—Environmental Resources Management, Inc. (ERM Group) —lied on its June 2012 conflict-of interest filing. ERM Group checked the box on the form saying it had no current business ties to TransCanada.
In fact, ERM—a member of the American Petroleum Institute, which has spent more than $22 million lobbying on tar sands and Keystone XL since 2008—does maintain business ties to TransCanada, the investigation revealed. This includes an ongoing consulting relationship with South Central LNG, co-owned by TransCanada, ExxonMobil, BP and ConocoPhillips.
Under 18 U.S.C. § 1001, making a "materially false, fictitious, or fraudulent statement or representation...[to the] executive, legislative or judicial branch of the Government of the U.S." is a crime punishable by up to five years in jail. 
On top of his job at Perkins Coie, Bauer—a well-known architect of bending campaign finance law to allow more corporate money to flood into electoral races—served as general counsel to President Obama's 2012 re-election campaign. He also serves as general counsel to the Democratic National Committee and did electoral law work for John Kerry's 2004 presidential campaign. 
His wife, Anita Dunn is the co-owner of SDKnickerbocker, and former Obama Communications Director, was senior advisor for Obama's 2012 re-election campaign and is the former communications director for the Democratic Senatorial Campaign Committee under then-Senator Kerry. She's met with top Obama administration officials more than 100 times since leaving in 2009, according to a recent New York Times investigation. 
Dunn currently does public relations work on behalf of TransCanada and freight rail industry lobbying group, American Association of Railroads. The tar sands pipeline boom comes alongside a freight rail boom to carry tar sands crude and fracked oil from North Dakota's Bakken Shale.
"ERM lied on its conflict of interest disclosure form, and State was either asleep at the wheel or chose to look the other way," Friends Of the Earth's Ross Hammond told The Washington Post in a recent piece commenting on ERM's "Pinocchio moment."
Given the myriad ties that bind, "looking the other way" appears more plausible. 
Perkins Coie's Legal Bidding for Democrats, TransCanada Alaska Gas Pipeline Project
Perkins Coie is a global firm with 19 offices worldwide and maintains close ties to the Democratic Party above and beyond Bob Bauer. Bauer's colleague Mark Ellis, for example, does legal work on behalf of the "Democratic Senatorial Campaign Committee, the Democratic Congressional Campaign Committee, the Democratic Governors Associations and numerous U.S. senators and representatives and their campaigns," according to his Perkins Coie biography.
The Oil and Gas legal work portion of Perkins' website highlights its legal work in Alaska, "in Alaska, our lawyers have long represented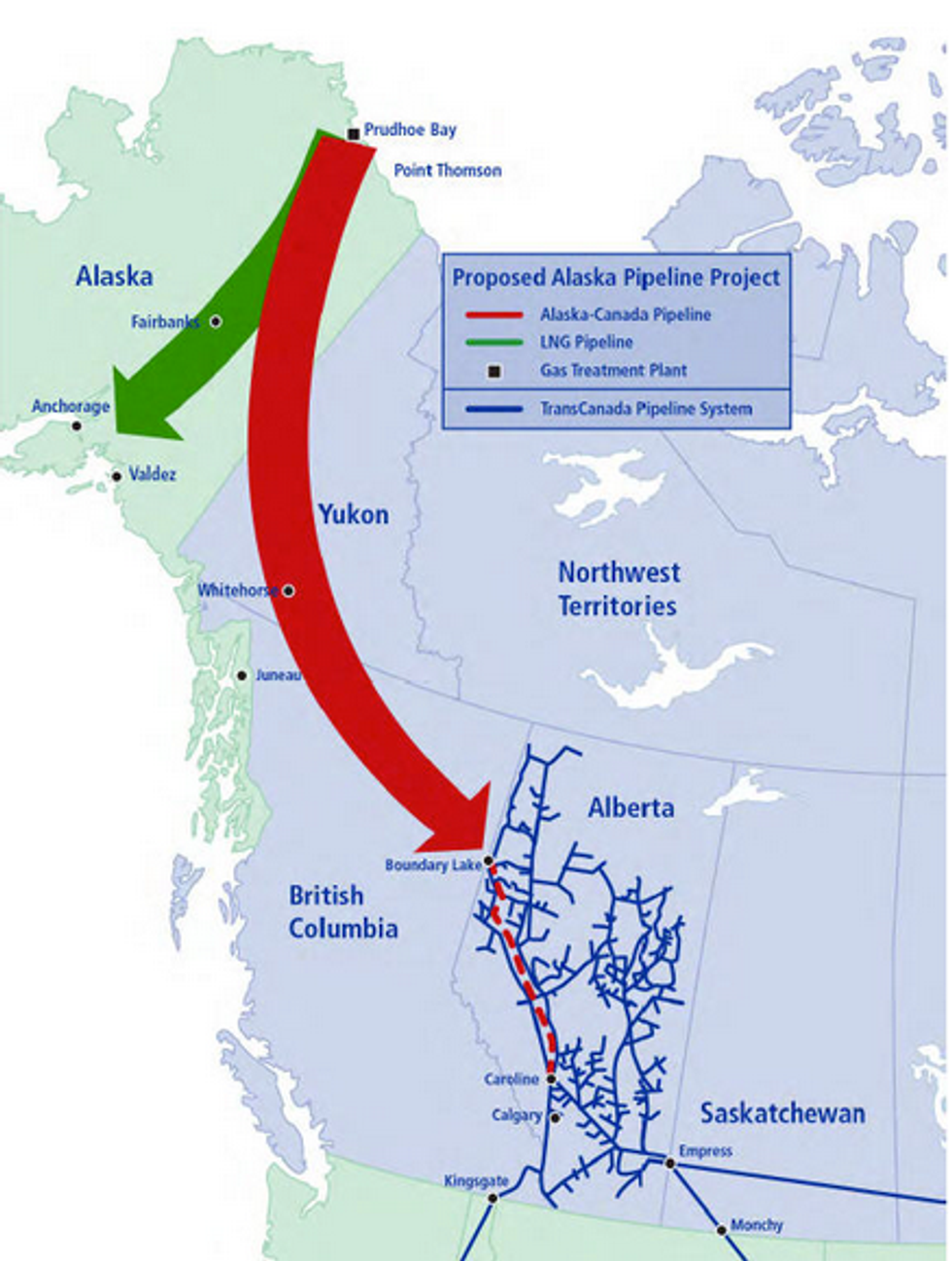 leading oil and gas companies on the North Slope and the Cook Inlet...We are extensively involved in efforts to develop the Point Thomson field and commercialize Alaska's natural gas resources with a pipeline to Lower 48 markets." 
The "efforts to...commercialize Alaska's natural gas resources with a pipeline to Lower 48 markets" that Perkins' website refers to is the South Central LNG Project co-owned by TransCanada.
"The project is designed to connect Alaska's North Slope natural gas resources to new markets and deliver a reliable and secure source of clean burning energy for decades to come," explain TransCanada and ExxonMobil on the original Alaska Gas Pipeline Project website. "TransCanada and ExxonMobil have the expertise, experience and financial capability to develop what would be one of the largest privately funded energy projects in the history of North America."
Before providing legal aide to South Central LNG, Perkins helped the Trans-Alaska Pipeline System (TAPS)—co-owned by Koch Industries, ExxonMobil, BP, ConocoPhillips and Chevron and often referred to as the Alyeska Pipeline—get up and running. TAPS takes oil from the Alaska North Slope to the Valdez Marine Terminal, home of the Exxon Valdez spill. 
Perkins' legal aide, in fact, made TAPS a reality according to an interview appearing online with Perkins' veteran attorney Guy Martin. Martin was instrumental in opening Perkins' office focusing on Alaska in Washington DC. 
"I actually took a little, first-floor townhouse on Capitol Hill, and opened what was really a two-or three-person office. It was the first state office, and we worked pretty much exclusively on the pipeline," said Martin. "The Trans-Alaska Pipeline Act was passed as the direct result of the passing of the Settlement Act." 
Perkins Coie attorney L. John Iani—former Region 10 (which includes Alaska) Environmental Protection Agency administrator from 2001-2004 under President George W. Bush—also formerly lobbied for the Alaska Gas Pipeline Project working for TransCanada from 2005-2008, Congressional lobbying disclosure records show. He did so while working for Van Ness Feldman from 2004-2010, a firm that today lobbies on behalf of TransCanada's Keystone XL. 
Perkins still does legal work on behalf of TAPS and defended it in the 2010 case Alyeska Pipeline Service Company v. Pipeline and Hazardous Materials Safety Administration. 
Alaska Department of Natural Resources Run by Former Perkins Attorney 
Alaska Department of Natural Resources (DNR) Commissioner Dan Sullivan formerly worked at Perkins Coie from 1996-2006. His task as head of Alaska's DNR, by law, is to serve as an oil and gas industry watchdog. As such, he will aid in overseeing whether South Central LNG becomes a reality. Sullivan—it's important to remember—was named Attorney General by former Alaska Republican Gov. Sarah Palin of "drill baby, drill" fame in June 2009.
Prior to his appointment as Attorney General, Dan Sullivan served as Assistant Secretary of State during the Bush administration, reporting to Secretary of State Condoleezza Rice. Sullivan's full title was Assistant Secretary for Economic, Energy and Business Affairs. 
Wikileaks diplomatic cables reveal that while at the State Department, Sullivan helped negotiate oil and gas deals with Kazakhstan, Azerbaijan, Turkey, Norway, the United Arab Emirates, Pakistan, Turkmenistan and France.    
It was also under Bush and during Sullivan's time at the State Department that the original TransCanada Keystone tar sands pipeline was approved in March 2008. Three months later, in June 2008, TransCanada proposed Keystone XL to the State Department. 
In March 2012, President Obama issued an Executive Order to expedite the building of Keystone XL's southern half from Cushing, OK to Port Arthur, TX. It is the northern, border-crossing half whose final destiny is now in the hands of President Obama and Secretary of State John Kerry.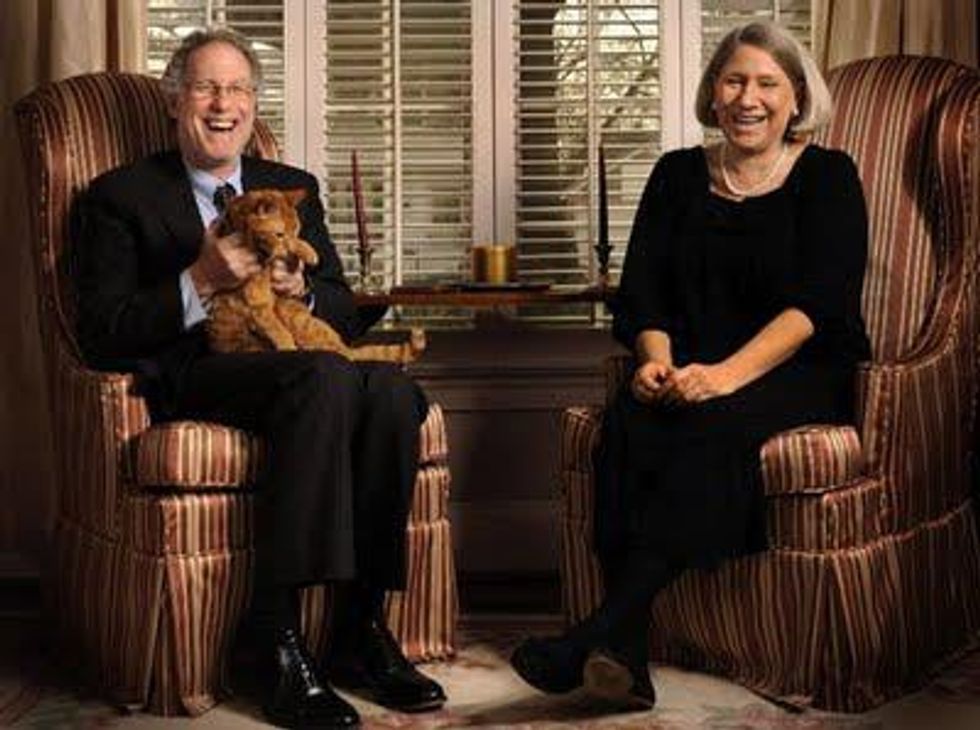 "Americans Know a Rat When They Smell One" 
Anita Dunn will likely be working overtime in the coming weeks and months using her insider/outsider status to ensure its approval on behalf of the client she shares with her husband's law firm, TransCanada. 
"Only in the ethically-challenged world of K Street lobbyists could it be considered OK for a power couple like Dunn & Bauer to exploit their White House connections to promote the interests of a foreign corporation like TransCanada," Hammond told DeSmogBlog in an interview.
"Beltway insiders may yawn at the fact that TransCanada has hired people so close to President Obama and Secretary Kerry to push their dirty and dangerous pipeline, but ordinary Americans know a rat when they smell one."
Visit EcoWatch's PIPELINES and KEYSTONE XL pages for more related news on this topic.
——-