This website uses cookies to ensure you get the best experience while browsing it. By clicking 'Got It' you're accepting these terms.
Doctors report that only 1 in 4 children are getting the recommended 60 minutes of physical activity per day. Ronnie Kaufman / DigitalVision / Getty Images
By Dan Gray
Pediatricians are being urged to start writing "exercise prescriptions" for the children they see in their office.
EcoWatch Daily Newsletter
Coconut oil is widely marketed as a "superfood."
A quit smoking program sign on the entrance to the Comprehensive Cancer Center at Mount Sinai Medical Center in Miami Beach, Florida. Jeffrey Greenberg / Universal Images Group via Getty Images
A new report from The American Cancer Society has identified the largest single-year decline in the U.S. cancer death rate to date, likely spurred by new treatments and reductions in smoking.
Obesity poses a number of issues for public health. SIphotography / iStock / Getty Images Plus
One of America's already widespread health issues is projected to worsen over the next decade, as new research from the Harvard T.H. Chan School of Public Health suggests that almost half the adult population in the U.S. will be obese by 2030.

A time-restricted eating plan provides a new way to fight obesity and metabolic diseases that affect millions of people worldwide. RossHelen / iStock / Getty Images Plus
By Satchin Panda and Pam Taub
People with obesity, high blood sugar, high blood pressure or high cholesterol are often advised to eat less and move more, but our new research suggests there is now another simple tool to fight off these diseases: restricting your eating time to a daily 10-hour window.
Prayitno / Flickr / CC BY 2.0
Coca-Cola
Coca-Cola intentionally funded the Global Energy Balance Network (GEBN) as a "weapon" in a "growing war between the public health community and private industry" on the causes of obesity, according to a press release sent to EcoWatch by consumer group U.S. Right to Know.
The quotes come from documents obtained in a Freedom of Information Request filed by U.S. Right to Know that formed the basis for a study published Wednesday in the Journal of Epidemiology and Community Health. The study's authors focused on the documents because they definitively proved that Coca-Cola funded the GEBN with the intention of influencing public health debate in their favor.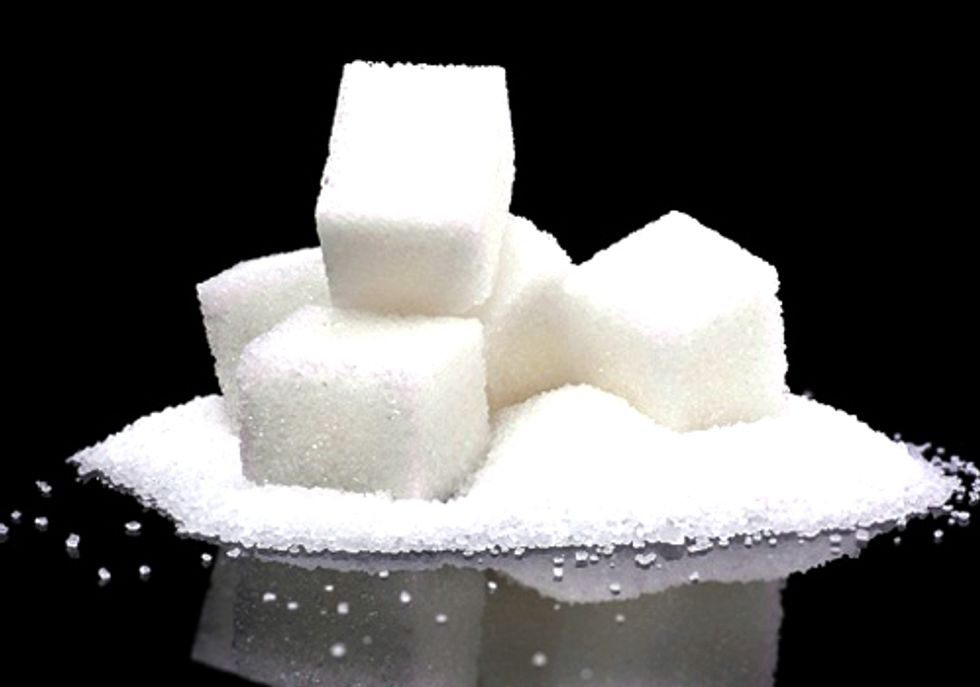 If Americans knew exactly how much added sugar came with the food and beverages they and their families consume, many might make different choices.
A coalition of public health organizations is calling on the federal Food and Drug Administration (FDA) to require that food labels display information on added sugar.
"While current regulations stipulate what foods can be labeled 'No Sugar Added' or use a similar phrase, there is currently no requirement that added sugars be shown separately on the ingredients list," the group wrote FDA Commissioner Margaret Hamburg. "We recommend that FDA require that added sugars be listed on the ingredients section of food labels so that consumers can make healthier choices when they shop."
According to the American Heart Association, which signed the letter to Hamburg, Americans' average intake of added sugars is around 22.2 teaspoons per day, or 355 calories. The AHA's daily-recommended limit for added sugar is 100 calories for women, and 150 for men.
Research by the federal Centers for Disease Control and Prevention has found more than 33 percent of adults and roughly 17 percent of children and adolescents living in the U.S. are obese.
"Many in the sugar and food industry like to encourage personal responsibility over government regulation of food and ingredients," the coalition wrote. "Without specific information on the amount of 'added sugars' on the labels of food products, consumers can hardly exercise that responsibility and make smarter choices in the grocery aisle."
Late last year, EWG reviewed the sugar content for more than 80 popular cereals market toward children and found most loaded with the ingredient. In fact, a one-cup serving of the Kellogg's Honey Smacks brand packs more sugar than a Hostess Twinkie, and one cup of any of the 44 other children's cereals has more sugar than three Chips Ahoy! cookies.
The following organizations signed the letter to Commissioner Hamburg:
Environmental Working Group, 
 American Association for Health Education, American Heart Association, 
Center for Science in the Public Interest, Corporate Accountability International, 
Defeat Diabetes Foundation, 
American Association for Health Education, National Association of School, Nurses
Young People's Healthy Heart at Mercy Hospital, Indiana Rural Health Association, 
American Society of Bariatric Physicians, 
The FGE Food & Nutrition Team, and Cambridge/Somerville WIC
and Iowa Public Health Association.
Rep. Rosa DeLauro (D-Conn.), the ranking Democrat on the House appropriations subcommittee responsible for funding the FDA, has called on the agency to disclose added sugar.
For more information, click here.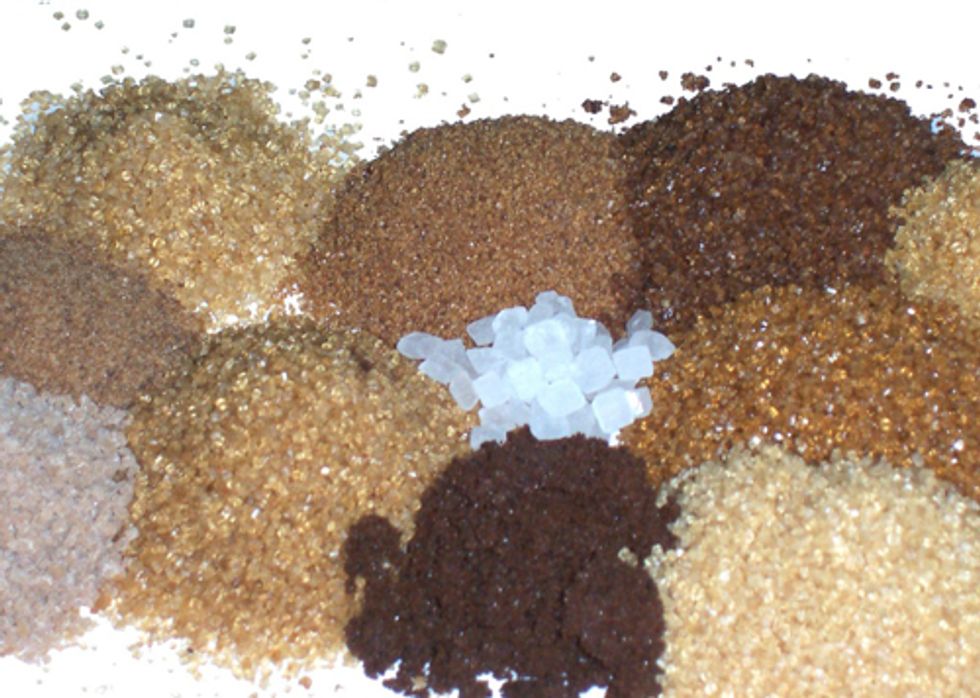 By Marion Nestle
Nature, the prestigious science magazine from Great Britain, has just published a commentary with a provocative title–The toxic truth about sugar—and an even more provocative subtitle—Added sweeteners pose dangers to health that justify controlling them like alcohol.
The authors, Robert Lustig, Laura Schmidt and Claire Brindis, are researchers at the University of California medical center in San Francisco (UCSF).
They argue that although tobacco, alcohol and diet are critically important behavioral risk factors in chronic disease, only two of them—tobacco and alcohol—are regulated by governments to protect public health.
Now, they say, it's time to regulate sugar. By sugar, they mean sugars plural—sucrose as well as high fructose corn syrup (HFCS). Both are about half fructose.
Their rationale?
Consumption of sugars has tripled over the last 50 years.
Many people consume as much as 500 calories a day from sugars (average per capita availability in the U.S. is about 400 calories a day)
High intake of fructose-containing sugars induce metabolic syndrome (high blood pressure, insulin resistance), diabetes, and liver damage.
Sugars have the potential for abuse.
Sugars have negative effects on society (mediated via obesity).
Too much of a good thing can be toxic.
Therefore, they argue, societies should intervene and consider the kinds of policies that have proven effective for control of tobacco and alcohol:
Taxes
Distribution controls
Age limits
Bans from schools
Licensing requirements
Zoning ordinances
Bans on TV commercials
Labeling added sugars
Removal of fructose from GRAS status
In a statement that greatly underestimates the situation, they say:
We recognize that societal interven­tion to reduce the supply and demand for sugar faces an uphill political battle against a powerful sugar lobby, and will require active engagement from all stakeholders.
But, they conclude:
These simple measures—which have all been on the battleground of American politics—are now taken for granted as essential tools for our public health and well-being. It's time to turn our attention to sugar.
What is one to make of this? Sugar is a delight, nobody is worried about the fructose in fruit or carrots, and diets can be plenty healthy with a little sugar sprinkled here and there.
The issue is quantity. Sugars are not a problem, or not nearly as much of a problem, for people who balance calorie intake with expenditure.
Scientists can argue endlessly about whether obesity is a cause or an effect of metabolic dysfunction, but most people would be healthier if they ate less sugar.
The bottom line? As Corinna Hawkes, the author of numerous reports on worldwide food marketing, wrote me this morning, "there are plenty of reasons for people to consume less sugar without having to worry about whether it's toxic or not!"
For more information, click here.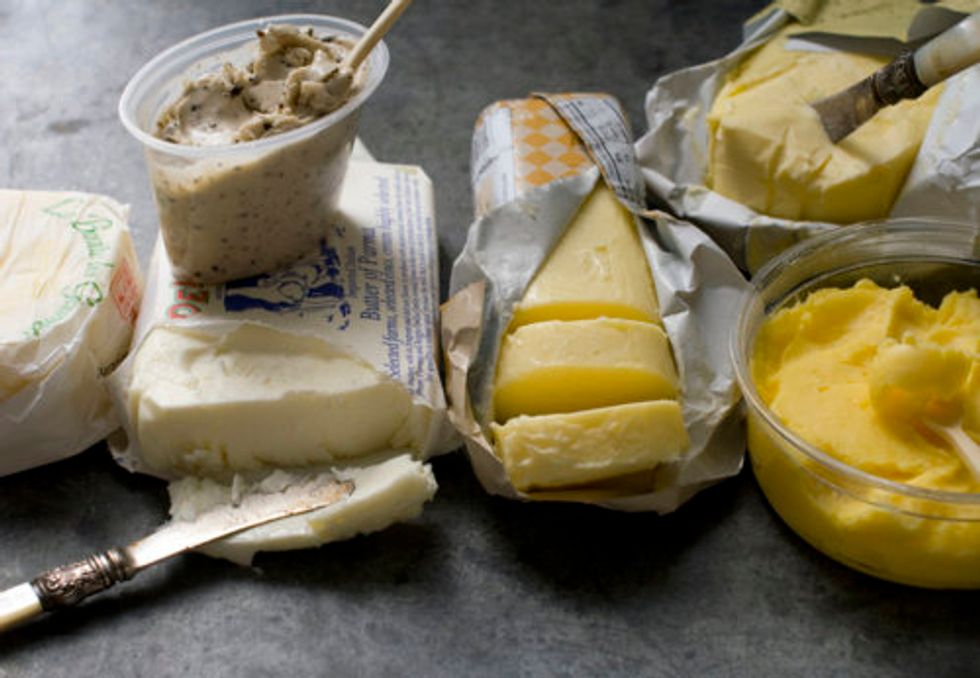 By Marissa Dwyer
In October, Denmark implemented the world's first tax that directly targets saturated fat in foods. Saturated fat, according to the World Health Organization, raises low-density lipoprotein (LDL) cholesterol levels which can increase the risk of cardio vascular disease. Saturated fat is found in foods from animal sources, such as butter and bacon. Any products which contain more than 2.3 percent saturated fat are subject to the tax. The consumer must pay an additional 16 Danish kroner (US$2.85) per kilogram (or 2.2 pounds) of any food product which has more than 2.3 percent saturated fat. For example, consumers now have to pay 37 Danish kroner (US$6.50) instead of 34 Danish kroner (US$6) for a pound of cheese.
This tax was passed overwhelmingly by the Danish Parliament this past March. But there are serious concerns by the food industry, particularly organic dairy farmers, who worry about the potential loss in revenue from the tax and believe that the government is unfairly deeming their products unhealthy. According to an article in The Washington Post, the tax could prove to be regressive, putting a heavier burden on lower-income consumers.
Furthermore, the likelihood of the tax to change dietary behavior is debatable. A study conducted by Lisa Powell and Frank Chaloupka of the University of Illinois at Chicago determined that, "Small taxes or subsidies [of unhealthy, energy-dense foods] are not likely to produce significant changes in BMI or obesity prevalence but that nontrivial pricing interventions may have some measurable effects." Based on these findings, the tax could have little or no effect on food consumption habits in Denmark if it remains at the current rate. An alternative of directly taxing the producers of these food products would not likely lead to a different outcome, since the cost would be passed on to consumers anyway via price increases.
Despite these concerns, this tax has the potential to increase awareness about personal health and ways to improve nutrition. As a recent study by Jason M. Fletcher, David E. Frisvold, and Nathan Tefft in the Journal of Policy Analysis and Management shows, taxes which aim to influence consumers' behaviors regarding what they consume will be more effective when coupled with steps taken to "inform the public about potentially negative health consequences." By coupling the tax with educational initiatives and methods, it is more likely to generate positive results.
Fletcher, Frisvold, and Tefft also explain that taxes on specific products, like soda, can have little results if the product can be easily substituted, such as with another type of sugary beverage. Therefore, this tax has the potential to improve health in Denmark because it targets an aspect of unhealthy products—levels of saturated fat—as opposed to focusing on one specific product, such as soda.
Other countries in the European Union have recently passed or are considering similar taxes on food in attempts to improve public health. Hungary also recently passed a comprehensive tax aimed at products with high sugar, fat, and salt contents, in addition to soda and alcohol. Revenue from this tax goes directly toward health care costs. France, Britain, and Sweden are also discussing the possibility of implementing similar taxes in the future.
Jesús Serafín Pérez, president of the Brussels-based industry lobby group FoodDrinkEurope, is strongly against these initiatives. Pérez argues that such taxes "only serve to dissuade investment and stifle innovation." Despite the group's disdain for these taxes, its director of communications, Lisa McCooey, makes an important point in stating that, "Consumer information and education, not tax, is the way to advance consumer understanding of healthy eating." Regardless of the efficacy of the taxes, increased understanding and education are integral steps to improving public health.
While it is still too early to tell whether or not such taxes will generate positive results, they are significant because they are generating discussion on ways to curb obesity and improve health in various countries. If this tax is complemented with educational initiatives, Denmark has the potential to influence personal decisions on consumption and the overall health of its population. Its success could influence the current debates in other countries, including the U.S., Australia and Britain.
What do you think the outcomes of this tax will be? Should it be adopted by other countries?
For more information, click here.