This website uses cookies to ensure you get the best experience while browsing it. By clicking 'Got It' you're accepting these terms.
Pexels
Be it Nina Simone and James Brown for civil rights, Joni Mitchell and Marvin Gaye for the environment, or Jackson Browne and Buffalo Springfield for nuclear disarmament, musicians have long helped push social movements into the limelight.
Lana Del Rey: "call her Doris Doomsday." Darren Gerrish / BFC / Getty Images Entertainment
By Emer McHugh
Popular music has, and always will be, informed by the political and social contexts from which it emerges.
EcoWatch Daily Newsletter
Martin Guitar / Facebook
Martin Guitar, one of the world's top acoustic guitar manufacturers based in Nazareth, Pennsylvania, has been run by the same family for six generations, since its founding in 1833. But its long business history hasn't stopped C.F. Martin & Co from trying new things.
On Monday, Martin Guitar was recognized by the Department of Energy (DOE) for its success at rapidly improving energy efficiency, a DOE press release reported.
Pathway to Paris
Pathway to Paris gave voice to the urgent issue of climate change on Sunday night at Carnegie Hall, celebrating the launch of its 1000 Cities initiative and the organization's three years of environmental advocacy. Founded by Jesse Paris Smith and Rebecca Foon, Pathway to Paris orchestrated the event in partnership with the UN Development Programme and 350.org—bringing together a collection of artists, activists, academics, musicians, politicians and innovators to shine a light on 1000 Cities' imperative mission, supported by a Care2 petition which invites the world's cities to transition off of fossil fuels in a call to action.
The evening opened with powerful speeches and performances by Pathway to Paris founders and curators of the evening, Jesse Paris Smith and Rebecca Foon, encapsulating the essence of Pathway to Paris. "Climate change is our unifying global concern," said Jesse Paris Smith. "It breaks down and defines the geographical borders and walls we have created, it unifies us all and urges us to realize our collective voice."
Trevor Hall. PHOTO CREDIT: Emory Hall
I'm a huge Trevor Hall fan so when I saw he was playing in my hometown of Cleveland, I was stoked. I knew seeing the show would be fantastic, but I was also thinking an interview with Trevor would be something really cool to give EcoWatch readers. So, lucky enough, I was offered an interview and was able to hop on my paddleboard from Whiskey Island on the shore of Lake Erie, head up the Cuyahoga River and get to the Music Box Supper Club just in time to chat with Trevor before the show.
"My dad was a drummer, so most my musical influence comes from my dad," Trevor said during our nearly hour interview. "Growing up, my dad had this CD collection in the hallway and I was always fascinated by all the CDs. My hobby was pulling out a CD that looked cool and I'd put it on the stereo and pretend I was rocking out. My dad was really into The Doobie Brothers, Allman Brothers, Earth Wind & Fire, Simply Red, and Crosby, Stills, Nash & Young."
Spotify and AccuWeather have teamed up to create a feature called Climatune, which produces playlists customized to your weather and location. To create Climatune, AccuWeather and Spotify carried out a year-long study from November 2015 to November 2016, analyzing data from more than 1,000 weather stations around the globe and 85 billion anonymous Spotify streams.
If your town or city is having a cloudy day, Climatune will present a playlist called, "What [your city name] listens to when it's cloudy." Spotify used a music intelligence platform called The Echo Nest to analyze the acoustic attributes and moods of songs associated with weather conditions, such as clouds, sun, wind, rain and snow.
"There is a clear connection between what's in the skies and what's on users' play queues," Spotify data researcher, Ian Anderson, said.
Some of the trends discovered are intuitive, such as sunny days typically leading to upbeat music choices and rainy days leading to lower-energy and sadder sounds. But, some interesting localized trends were also revealed. For example, when it rains, people living in Chicago were found to play happy music while those from Houston were 121 percent more likely to choose acoustic music. GeekWire explained that Seattle prefers rap when it rains and "clouds in Paris apparently make people like Coldplay."
For a deeper look at the data driving Climatune, check out this Spotify Insights post with a series of graphs showing how the weather in different cities affected audio attributes such as acousticness, energy and bounciness. Users can also select weather icons within Climatune to explore the soundtracks of locations having different weather from their own. For example, selecting the sun might take you to Madrid's page to hear, "Ride," by Twenty One Pilots.
Spotify
Steven Smith, president of digital media at AccuWeather, said Climatune is "another innovative, engaging way that AccuWeather personalizes the weather so people can improve their lives." AccuWeather has a billion daily users. Spotify has 100 Million users and 40 million of them pay for its ad-free premium subscriptions. You can try out Climatune's customized weather playlist for your location here.
It's common knowledge that tree rings provide insight to the Earth's history, but now they can also provide music.
Artist Bartholomaus Traubeck invented a record player that reads the texture and color variations of a cross section of a tree trunk and interprets them as music. Each tree has its own unique rings, and, therefore, its own unique song hidden inside, opening the door for a whole new music industry: tree music.
The music found in the tree trunks has a beautiful, almost classical air to it.

Watch Traubeck's video to listen to the eerie sound: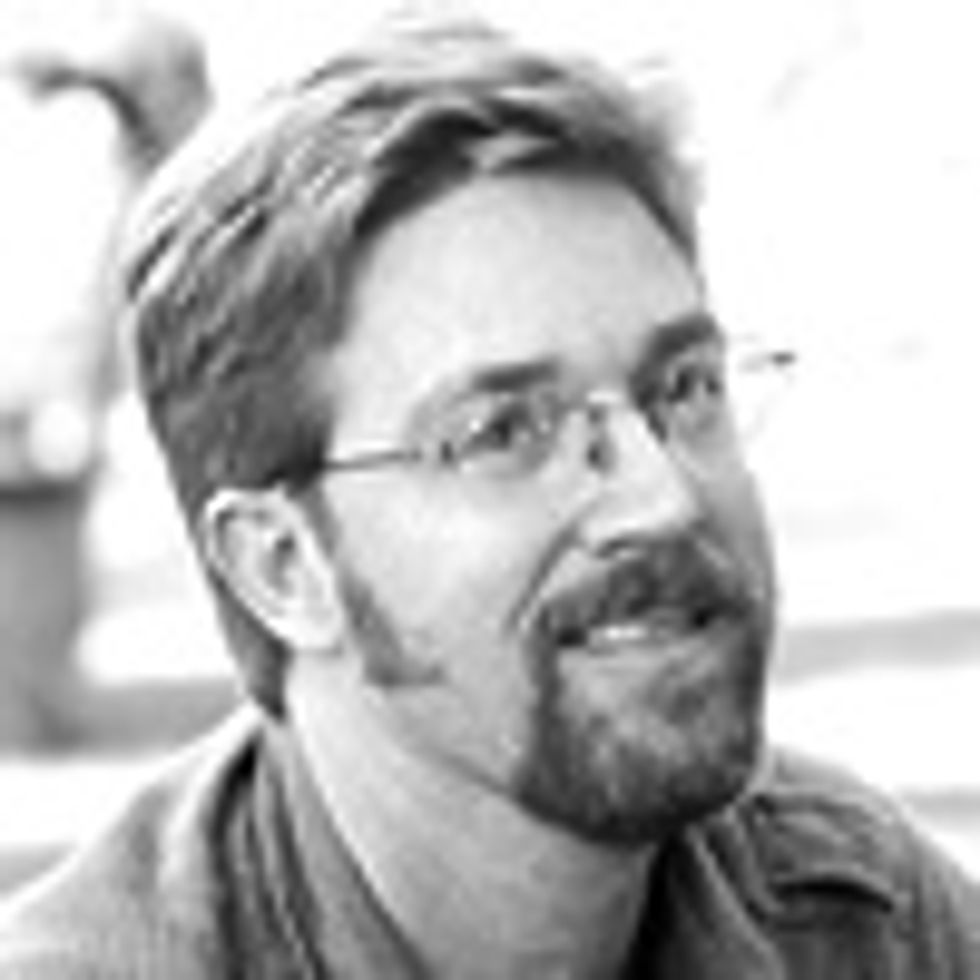 Rising up on the folk-rock charts, New York City-based "Metrobilly" band 2/3 Goat has just released a foot-stomping, evocative and inspiring video performance from their breakthrough new CD, Stream of Conscience.
Featuring lead singer/mandolin player Annalyse McCoy, whose golden pipes resound from the hollers with the haunting beauty and power of a young Shawn Colvin and Patty Loveless, Stream of Conscience is an acoustic-driven foggy mountain breakdown that chronicles the ravages of mountaintop removal operations in the Appalachian hills. A reckless strip mining process that has destroyed more than 300 mountains and 600,000 acres of hardwood forests in McCoy's native eastern Kentucky region alone, mountaintop removal operations throughout central Appalachia have led to a humanitarian crisis of large-scale water contamination, entrenched unemployment, cancer corridors and birth defects, and the largest forced removal of American citizens since the 19th century.
"Music is such an integral part of Appalachian culture and tradition," said McCoy, who grew up in Inez, Kentucky and also works as an actress in New York City. " As a child of Appalachia, I felt that there was no better or more natural way to "give back" to try and help my community than through song. Amid all the destruction that mountaintop removal causes—all the thousands of miles of streams that have been buried, all the remaining water that's been tainted by heavy metals—there is purity and light left in Appalachia; there is Hope."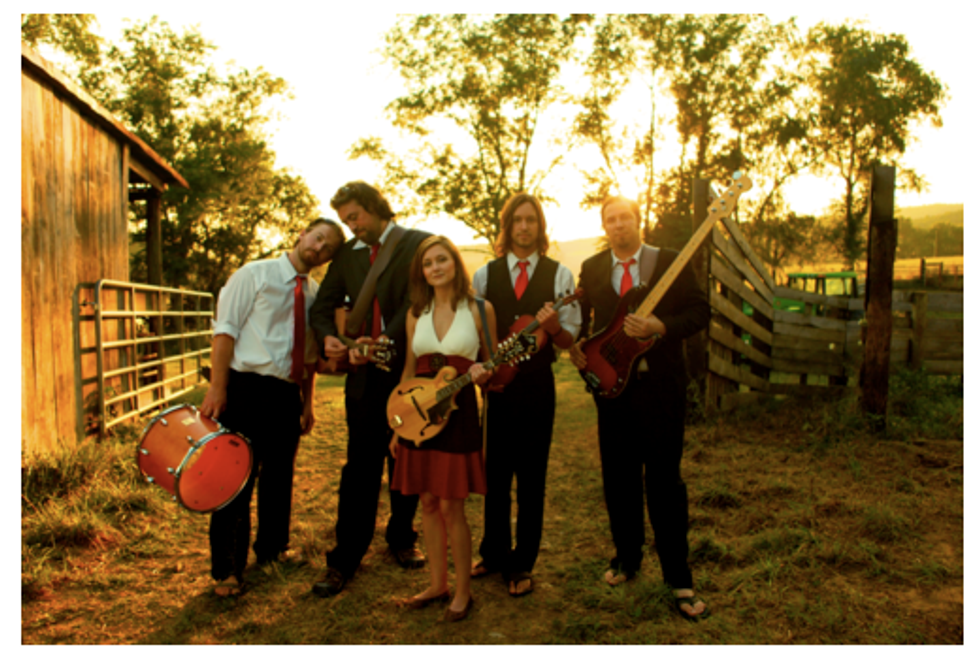 Flanked by cowriter, singer and guitar player Ryan Dunn, whose confident bluesy licks add a natural Johnny Cash resonance to McCoy's June Carter, and talented fiddler Ryan Guerra, 2/3 Goat's new CD was recorded by famed Gin Blossoms producer Chris Mara at the Welcome to 1979 Studios in Nashville.
"Coal has been king for over a hundred years in Appalachia," the band posted on their website. "Taking rock from under the ground is one thing; but blowing up mountains, burying thousands of miles of freshwater streams, inciting flooding in areas where it's never been a problem, and causing the highest cancer rates in the nation from industry runoff is another. Mountaintop removal also takes away more and more jobs from an area that desperately needs them. It's time we take a stand. Our song and music video Stream of Conscience are focused on this very topic. Appalachia is Rising!"
The Stream of Conscience single was featured last week on AOL Music's top charts.
Here's the video:
Alongside the beloved Grammy star Kathy Mattea, Loveless and Emmylou Harris, 2/3 Goat joins other great folk, country and rock acts in the long-time campaign to end mountaintop removal.
"Writing this song, I envisioned the People, this light, flowing down like the cleanest water you'll ever drink; a Stream of Conscience, descending on the industry that's dealt them such a terrible hand, saying, "We will no longer be poisoned!" McCoy said. "I can't wait for that day."
Here's another video performance of 2/3 Goat's version of Darrell Scott's classic, "You'll Never Leave Harlan Alive":