This website uses cookies to ensure you get the best experience while browsing it. By clicking 'Got It' you're accepting these terms.


The best of EcoWatch, right in your inbox. Sign up for our email newsletter!
A powerful earthquake struck near Athens, Greece and shook the capital city for 15 seconds on Friday, causing people to run into the streets to escape the threat of falling buildings, NBC News reported.
Giannis Giannakopoulos / YouTube
Arachnophobes beware. A shoreline by the Greek town of Aitoliko has been swamped by a mass of mating spiders and 1,000 feet of their cobwebs.
Earlier this week, a local named Giannis Giannakopoulos uploaded a YouTube video and posted several pictures of the spectacle on his Facebook page, showing shrubs, palm fronds and other greenery completely veiled by spider webs.
EcoWatch Daily Newsletter
Looking towards Livadia harbour on the Greek island of Tilos. Getty Images
The Greek island of Tilos is set to be the first in the Mediterranean to power itself entirely with wind and solar power, The Associated Press reported Sunday.
The final tests of a new system that will allow the island to power itself with batteries recharged by a solar park and 800-kilowatt wind turbine are taking place this summer, and the system is expected to go live later this year.
By Andy Rowell
If Justin Trudeau didn't know before, he does now. If Canada's prime minister could blame ignorance before, he can't now.
Every day brings reports of new deaths and disasters as the intense heat wave which has gripped much of the Northern Hemisphere continues.
A man holds his son as a wildfire burns in the town of Rafina, near Athens, on July 23. Angelos Tzortzinis / AFP / Getty Images
Wildfires that ignited in Greece Monday have killed at least 60 people in the area around Athens, prompting Prime Minister Alexis Tsipras to declare three days of national mourning, BBC News reported.

www.youtube.com
The sinking of a tanker carrying 2,200 tons of fuel oil and 370 tons of marine gas oil has coated some of Greece's most popular beaches in thick, black sludge, leading to health authorities to ban swimming along shorelines in Athens.
The Agia Zoni II tanker sank Sunday off the coast of Salamina island and left behind "a huge environmental and financial disaster," Salamina mayor Isidora Papathanasiou told local news, adding that the "smell is intense and our eyes are stinging."
A federal court has ruled that National Marine Fisheries Service (NMFS) failed to protect thousands of whales, dolphins, porpoises, seals and sea lions from U.S. Navy warfare training exercises along the coasts of California, Oregon and Washington.
In an opinion released late Wednesday, Magistrate Judge Nandor Vadas, U.S. District Court for the District of Northern California, found that NMFS's approval of the Navy's training activities in its Northwest Training Range Complex failed to use the best available science to assess the extent and duration of impacts to whales and other marine mammals. The decision requires the federal agency to reassess its permits to ensure that the Navy's training activities comply with protective measures in the Endangered Species Act.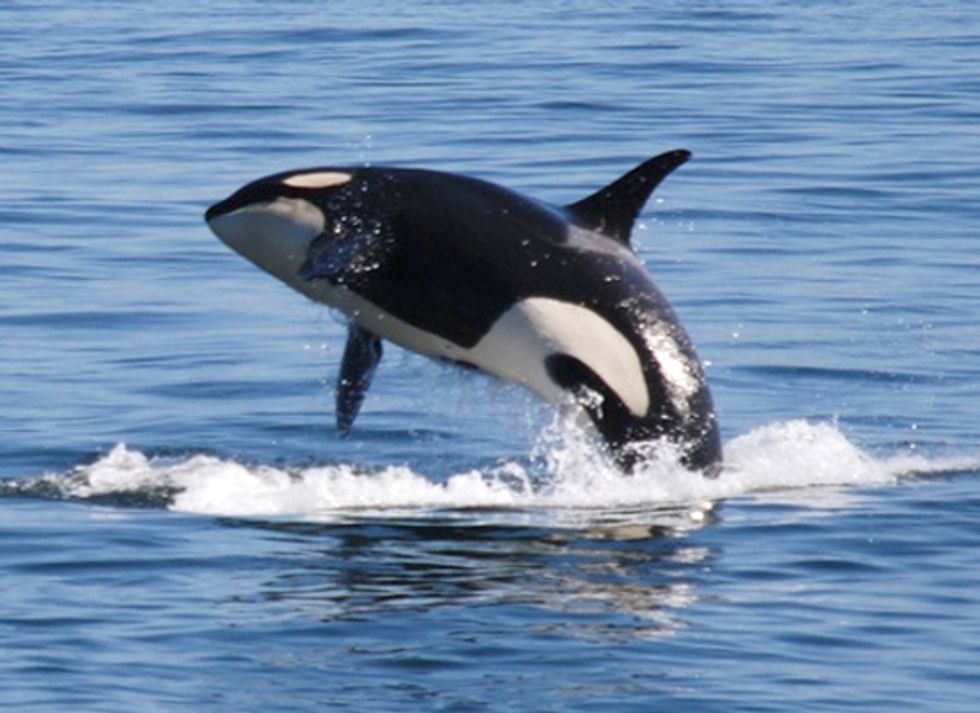 "This is a victory for dozens of protected species of marine mammals, including critically endangered Southern Resident orcas, blue whales, humpback whales, dolphins and porpoises," said Steve Mashuda, an Earthjustice attorney representing a coalition of conservation and Northern California Indian Tribes. "NMFS must now employ the best science and require the Navy to take reasonable and effective actions to avoid and minimize harm from its training activities."
The Navy uses a vast area of the West Coast, stretching from Northern California to the Canadian border, for training. Activities include anti-submarine warfare exercises involving tracking aircraft and sonar; surface-to-air gunnery and missile exercises; air-to-surface bombing exercises; and extensive testing for several new weapons systems.
In 2010 and 2012, NMFS authorized the Navy to harm or "take" marine mammals and other sealife through 2015. The permits allow the Navy to conduct increased training exercises that can harm marine mammals and disrupt their migration, nursing, breeding or feeding, primarily as a result of harassment through exposure to the use of sonar.
New science from 2010 and 2011 shows that whales and other marine mammals are far more sensitive to sonar and other noise than previously thought. In permitting the Navy's activities, NMFS ignored this new information. The Court found that the agency violated its legal duty to use this "best available data" when evaluating impacts to endangered whales and other marine life.
The Court also rejected the agency's decision to limit its review to only a five-year period when the Navy has been clear that its training activities will continue indefinitely. The Court held that NMFS's limited review "ignores the realities of the Navy's acknowledged long-term, ongoing activities in the [Northwest Training Range]," because "a series of short-term analyses can mask the long-term impact of an agency action. … [T]he segmented analysis is inadequate to address long-term effects of the Navy's acknowledged continuing activities in the area."
"This is an important win for the environment and for the tribes' traditional, cultural and subsistence ways in their ancestral coastal territories," said Hawk Rosales, executive director of the InterTribal Sinkyone Wilderness Council. "Marine mammals now stand a better chance of being protected from the Navy's war testing and training off our coastline."
According to the ruling, NMFS must now reassess the permits using the latest science, which could trigger a requirement that the Navy do more to protect whales and dolphins in its ongoing training exercises.
"The Navy's Northwest Training Range is the size of the state of California, yet not one square inch was off-limits to the most harmful aspects of naval testing and training activities," said Zak Smith, staff attorney for Natural Resources Defense Council. "NMFS relied on faulty science when approving the Navy's permits and thousands of marine mammals suffered the consequences."
"Today's ruling gives whales and other marine mammals a fighting chance against the Navy," said Miyoko Sakashita, oceans director at the Center for Biological Diversity. "This ruling means that the Navy must take greater precautions to protect marine life."
The Navy's mid-frequency sonar has been implicated in mass strandings of marine mammals in, among other places, the Bahamas, Greece, the Canary Islands and Spain. In 2004, during war games near Hawai'i, the Navy's sonar was implicated in a mass stranding of up to 200 melon-headed whales in Hanalei Bay. In 2003, the USS Shoup, operating in Washington's Haro Strait, exposed a group of endangered Southern Resident killer whales to mid-frequency sonar, causing the animals to stop feeding and attempt to flee the sound. Even when sonar use does not result in these or other kinds of physical injury, it can disrupt feeding, migration and breeding or drive whales from areas vital to their survival.
"In 2003, NMFS learned firsthand the harmful impacts of Navy sonar in Washington waters when active sonar blasts distressed members of J pod, one of our resident pods of endangered orcas," said Kyle Loring, staff attorney for Friends of the San Juans. "The use of deafening noises just does not belong in sensitive areas or marine sanctuaries where whales and dolphins use their acute hearing to feed, navigate and raise their young."
Marcie Keever, oceans and vessels program director at Friends of the Earth, added, "Recent research confirms that the 82 remaining endangered Southern Resident orcas use coastal waters within the Navy's training range to find salmon during the critical fall and winter months. NMFS must do more to assure that the Navy is not pushing these critically endangered orcas and other endangered marine mammals even closer to extinction."
Earthjustice represents the InterTribal Sinkyone Wilderness Council, Center for Biological Diversity, Friends of the Earth and Friends of the San Juans and has partnered with the Natural Resources Defense Council in the lawsuit.
Visit EcoWatch's BIODIVERSITY page for more related news on this topic.

By Dave Levitan
As municipal food composting programs spread across North America and Europe, no city faces a more daunting task than New York. Its Department of Sanitation collects more than 10,000 tons of trash every day, and another 1,700 tons of recyclable materials. A large portion of that waste, though, may soon have a future other than the landfill: Food scraps and other "organics" have long been just a part of New York's trash pile, but a pilot program in the city is aimed at rolling out collection of that material and composting it, a far more environmentally friendly method.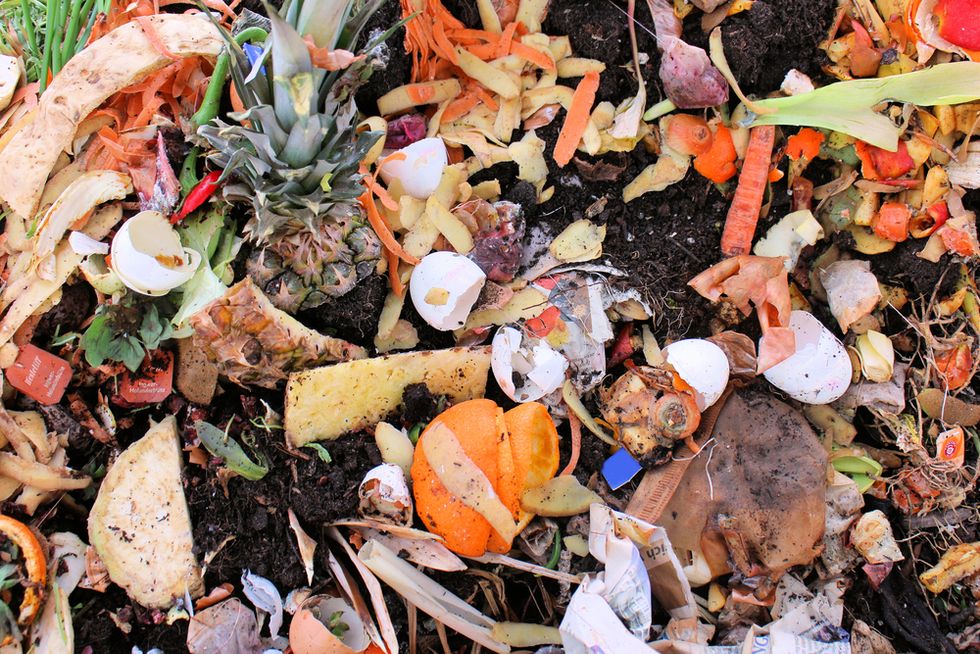 Photo courtesy of Shutterstock
"It's the next new thing in terms of municipal waste handling in the 21st century," says Eric Goldstein, a senior attorney with the Natural Resources Defense Council (NRDC) in New York. "Right now ... there are over 150 communities throughout the United States that are collecting organics at curbside. It's a national trend. It's revolutionary."
Many of those programs are still voluntary, and the bulk are in small cities and towns. But larger cities in North America—including San Francisco, Seattle, San Antonio, Toronto and Portland, OR—are moving rapidly ahead. And municipal composting efforts in many European countries are far advanced and steadily growing. In 2011, the 27 states in the European Union composted on average 15 percent of municipal waste, with Austria composting 34 percent, the Netherlands 28 percent, and countries like France, Spain, and Germany each composting about 18 percent.
In New York Mayor Michael Bloomberg's State of the City address this past February, he called food waste the city's "final recycling frontier," which holds true for the rest of the U.S., as well. According to the U.S. Environmental Protection Agency (EPA), the country as a whole produced 250 million tons of municipal solid waste in 2011, and compostable materials—which include yard trimmings, paper and paperboard, as well as food waste—comprised the largest component of that at 56 percent.
The environmental benefits of recycling that material are significant. As it decomposes in landfills, food and other organic waste produces methane, a greenhouse gas 25 times more powerful than carbon dioxide. According to the EPA, landfills are the third-largest source of methane in the U.S., behind industry and agriculture. Shipping waste long distances from cities to landfills produces even more greenhouse gas emissions. Composting, meanwhile, takes that waste and turns it into something usable: fertilizer. If cities like New York want to cut emissions, cut waste and even cut costs, composting is a proven way to go about it.
The good news is that of the 87 million tons of "recovered" waste in the U.S. in 2011—meaning waste that did not end up in a landfill—organic material accounted for the largest component. But most of that material was paper; food waste accounted for only 1.6 percent of the recovered total versus 14.5 percent of the generated total, the EPA says. The U.S. does a reasonably good job of keeping paper out of landfills thanks to recycling programs, but food almost universally still goes where it shouldn't.
New York is trying to change that with its new program. So far, compost collection is being offered in one neighborhood of Staten Island, and city officials say that after only a few months participation rates are above 40 percent. Contamination rates—meaning, the presence of non-compostable material in the compost bin—are at 1 percent or below. In Manhattan, about 100 city schools are also participating, with a goal of spreading to 400 schools by the end of the year. Two high-rise apartment buildings are included as well, with more to follow this fall.
"We spend over $85 million a year sending food waste to landfills, so there's a major cost," said Ron Gonen, New York City's deputy commissioner for recycling and sustainability, who heads up the composting program. He said so far the program is collecting at a pace on the order of "tens of thousands" of tons per year. "It's growing every day," said Gonen. "We're going to continue to expand, in all five boroughs." By 2014 the program will cover around 100,000 households.
Goldstein says that if New York demonstrates the economic and logistical viability of its program it could be a "bellwether" in the push to expand composting nationwide. But a few cities—in general, the green, progressive ones you might expect—have already taken the lead over the last decade. San Francisco—the second-densest large city in the U.S. after New York—is considered the frontrunner, thanks to legislation in 2002 that set a goal of diverting 75 percent of its waste from landfills by 2010 and achieving "zero waste" by 2020.
San Francisco's composting program began with restaurants and other businesses, and in 2009 an ordinance made it mandatory for all residents to separate organic material for collection. Instead of two bins to set out on the curb for trash and recyclables, there are now three. The green compost bins can include all food scraps, no matter how spoiled, along with vegetation from yards like leaves and flowers, and solid paper products including coffee cups, waxy paper, milk cartons and related items. The city collected its millionth ton of organic waste for composting last fall. Overall, 78 percent of San Francisco's waste is now diverted from landfills.
Seattle has a similar program, as does Portland; the latter went a step further and scaled back residential garbage pickup to only once every two weeks when the weekly compost pickup began.
Despite some early resistance and confusion—much of it related to every-other-week garbage collection—a survey in Portland found that 66 percent of residents rated the city's recycling and composting program as "good" or "very good" after one year, with another 20 percent neutral on the issue. Along with the positive reception, there has been clear progress. In the 12-month period prior to the October 2011 start of the composting program, 94,100 tons of garbage were collected. In the following 12 months, that figure fell to 58,300 tons. Meanwhile, collections of compostable material rose from 30,600 tons to 85,400 tons, a figure that includes yard waste.
There were questions early on about vermin, but moving the scraps from the garbage can to the compost bin doesn't change much, said Bruce Walker, Portland's solid waste and recycling program manager. The organic material in Portland travels to one of two facilities that are 15 and 90 miles from downtown. Walker said regular garbage gets trucked much farther, about 140 miles from the city, so the environmental savings are compounded. The composting facilities produce fertilizers that are sold to farms, tree nurseries and to the general public.
In Europe, the European Landfill Directive requires European Union member states to reduce "biodegradable municipal waste" sent to landfills to 35 percent of 1995 amounts by 2016. In the EU, 40 percent of waste is now composted or recycled, with 23 percent incinerated and 37 percent landfilled. Norway, Sweden, the Netherlands, Denmark, Switzerland, Belgium, Austria and Germany now send less than 3 percent of their waste to landfills. Copenhagen, one of the greenest cities in the world, stopped sending organic waste to landfills as far back as 1990.
Other European countries lag far behind, with Greece and eastern European nations such as Bulgaria, Lithuania and Romania doing almost no composting. Still, some of the swiftest progress has come from some former eastern bloc countries like Estonia. The capital city of Talinn has been collecting biodegradable kitchen waste separately since 2007, part of the reason why landfill rates in Estonia have dropped from close to 100 percent 15 years ago to below 60 percent today. Europe is also much farther along than the U.S. in using anaerobic digestion, a process that takes organic waste and turns it into biogas, which can be used to generate electricity.
In New York, the question of where to bring collected organic material is unresolved. The city has a request for proposals to build a new composting plant in or close to the city, but until then there aren't nearby facilities that can handle large amounts. Goldstein, of the NRDC, said that one possibility is to site facilities outside the city or partner with farms in the Catskills—sending the material 75 miles or so is still a huge improvement on the current system, which involves exporting to landfills sometimes many states and hundreds of miles away.
"The city has been really slow in terms of going through this process," said Christine Datz-Romero, co-founder and executive director of the Lower East Side Ecology Center, which has worked on composting in New York for two decades. "If we wanted a facility here in New York City we should have started that process a long time ago. For building a facility we're talking years. I see that as the biggest stumbling block because right now we have very limited capacity."
Should New York and numerous other U.S. cities and towns establish vibrant composting programs, the environmental benefits will be enormous, advocates say. "Ultimately, there's going to be very little left in the traditional garbage can," said Goldstein.
Visit EcoWatch's FOOD page for more related news on this topic.
——–