Prince Harry launched a sustainable travel initiative Tuesday in Amsterdam, a city that has been impacted by excessive tourism, the Associated Press reported.
The initiative, called Travalyst, is a partnership between the Duke of Sussex and five major industry partners: Booking.com, TripAdvisor, Visa, Chinese travel company Ctrip and Ctrip-owned Skyscanner. It will work to reduce the travel industry's contribution to the climate crisis, boost conservation and environmental protection in tourist destinations, work to make sure more tourism money goes to local communities and find solutions to over-tourism.
"Sometimes when we appreciate the world's beauty, we heighten its fragility," Prince Harry said, as The New York Times reported. "It's a paradox. But in our enthusiasm we can put great strain on the natural wonders we travel to see as well as the communities that call these places home."

The initiative comes as travel is on the rise, the Associated Press reported. The number of trips taken every year has more than doubled since 2000, according to the World Bank. In 2018, people around the world took 1.4 billion international trips, a figure that was reached two years faster than the UN's World Tourism Organization predicted. The initiative also comes amidst growing awareness of the travel industry's impact on the environment and the climate. Swedish climate activist Greta Thunberg recently completed a high-profile sailing trip to New York City in order to avoid flying. Harry and his wife Meghan, Duchess of Sussex, also faced criticism for flying on a private jet this summer to visit singer Elton John, the Associated Press reported.
While Harry's travel initiative has been in development for three years, Kensington Palace told The New York Times, some criticized the timing of the launch, The Guardian reported. The companies involved could not provide details and said that more announcements would be made in the next 18 months.
Prince Harry addressed his travel habits in Amsterdam.
"I came here by commercial. I spend 99 percent of my life traveling the world by commercial," he said in a video shared by Bloomberg News. He said he could not rule out the use of private jets for security reasons, but always tried to balance out his impact by offsetting his carbon dioxide emissions.
Prince Harry just launched a sustainable travel initiative called Travalyst https://t.co/X0mdj5WpmC

— QuickTake by Bloomberg (@QuickTake by Bloomberg)1567566011.0
Part of Travalyst's goal will be to help travelers understand the environmental impacts of their choices.

"We want to make sustainability a priority across the entire travel experience," Booking.com chairwoman Gillian Tans told The New York Times. "Another goal is how to minimize the environmental footprint of travel, and the other goal is to protect and preserve local environments, welfare and cultural heritage and help to improve the welfare of local people for the longer term."
This is the first sustainable travel initiative that Harry has supported, but he has previously promoted environmental conservation projects in Africa. Tans said he was evidently passionate about the issue in meetings.
"If you think about the duke, for all his life he has been supporting conservation projects, and also he has traveled so much and has seen the connection between environmental damage, community struggles and tourism," Tans told The New York Times.
From Your Site Articles
Related Articles Around the Web
EcoWatch Daily Newsletter
Aerial view looking over the Bay of Islands, New Zealand. by wildestanimal / Moment / Getty Images
The New Zealand government has banned tourists from swimming with the beloved bottlenose dolphins off the Bay of Islands in the northernmost peninsula of the country's north island.
The dolphins are essentially dying from too much frolicking with tourists and have been classified by New Zealand's Department of Conservation (DoC) as endangered. Heavy boat traffic has the dolphins spending too much time socializing with tourists rather than performing critical behaviors like eating, sleeping and nursing their young, according to the Independent. A recent study by the New Zealand DoC said that human interaction was "having a significant impact on the population's resting and feeding behavior."
The dolphins live in a sub-tropical area of New Zealand known for its stunning beaches and its warm water. The popularity of the area as a tourist destination has caused the dolphin population to plummet from 270 in 1999 to a current estimate of 31, a fall of almost 90 percent, as the Telegraph reported.
The numbers in the report are bleak. A group of only 19 bottlenose dolphins regularly visit the Bay of Islands. From that group, there is a 75 percent mortality rate among their calves. That is the highest mortality rate not only in New Zealand, but also internationally, in the wild and in captivity, according to the Telegraph.
The researchers also noted that the dolphins spent 86 percent of daylight hours near one boat. To change that trend, the DoC not only banned tourists from swimming with dolphins, but also mandated that tour boats may interact with dolphins for no more than 20 minutes. Also, all tour operators will have to visit the dolphins in either the morning or the afternoon so there is a significant chunk of time where the dolphins are left alone, as the Guardian reported.
"The dolphins often swim towards boats themselves and you simply can't put a barrier around them or monitor every interaction they have," said Sue Reed-Thomas, the DOC's northern North Island director of operations, as the Independent reported. "Everyone who puts a boat on the water in the Bay of Islands needs to be aware of the problem so they play their part in protecting the local dolphin population."
In a plea to save their industry, tour operators warned that the new ban would cripple tourism in the area. They also said that fewer tour operators on the water means fewer people monitoring how private boats interact with the vulnerable dolphin population, according to the Guardian.
The DoC does not seem too sympathetic as it is considering partnering with Maori tribes and researchers to start a marine mammal sanctuary in the Bay of Islands.
Tourists can still swim with dolphins in New Zealand's south island where the populations are much healthier, according to the Guardian.
From Your Site Articles
Related Articles Around the Web
waterlust.com / @tulasendlesssummer_sierra .
Each product featured here has been independently selected by the writer. If you make a purchase using the links included, we may earn commission.
The bright patterns and recognizable designs of Waterlust's activewear aren't just for show. In fact, they're meant to promote the conversation around sustainability and give back to the ocean science and conservation community.
Each design is paired with a research lab, nonprofit, or education organization that has high intellectual merit and the potential to move the needle in its respective field. For each product sold, Waterlust donates 10% of profits to these conservation partners.
Eye-Catching Designs Made from Recycled Plastic Bottles
waterlust.com / @abamabam
The company sells a range of eco-friendly items like leggings, rash guards, and board shorts that are made using recycled post-consumer plastic bottles. There are currently 16 causes represented by distinct marine-life patterns, from whale shark research and invasive lionfish removal to sockeye salmon monitoring and abalone restoration.

One such organization is Get Inspired, a nonprofit that specializes in ocean restoration and environmental education. Get Inspired founder, marine biologist Nancy Caruso, says supporting on-the-ground efforts is one thing that sets Waterlust apart, like their apparel line that supports Get Inspired abalone restoration programs.
"All of us [conservation partners] are doing something," Caruso said. "We're not putting up exhibits and talking about it — although that is important — we're in the field."
Waterlust not only helps its conservation partners financially so they can continue their important work. It also helps them get the word out about what they're doing, whether that's through social media spotlights, photo and video projects, or the informative note card that comes with each piece of apparel.
"They're doing their part for sure, pushing the information out across all of their channels, and I think that's what makes them so interesting," Caruso said.
And then there are the clothes, which speak for themselves.
Advocate Apparel to Start Conversations About Conservation
waterlust.com / @oceanraysphotography
Waterlust's concept of "advocate apparel" encourages people to see getting dressed every day as an opportunity to not only express their individuality and style, but also to advance the conversation around marine science. By infusing science into clothing, people can visually represent species and ecosystems in need of advocacy — something that, more often than not, leads to a teaching moment.

"When people wear Waterlust gear, it's just a matter of time before somebody asks them about the bright, funky designs," said Waterlust's CEO, Patrick Rynne. "That moment is incredibly special, because it creates an intimate opportunity for the wearer to share what they've learned with another."
The idea for the company came to Rynne when he was a Ph.D. student in marine science.
"I was surrounded by incredible people that were discovering fascinating things but noticed that often their work wasn't reaching the general public in creative and engaging ways," he said. "That seemed like a missed opportunity with big implications."
Waterlust initially focused on conventional media, like film and photography, to promote ocean science, but the team quickly realized engagement on social media didn't translate to action or even knowledge sharing offscreen.
Rynne also saw the "in one ear, out the other" issue in the classroom — if students didn't repeatedly engage with the topics they learned, they'd quickly forget them.
"We decided that if we truly wanted to achieve our goal of bringing science into people's lives and have it stick, it would need to be through a process that is frequently repeated, fun, and functional," Rynne said. "That's when we thought about clothing."
Support Marine Research and Sustainability in Style
To date, Waterlust has sold tens of thousands of pieces of apparel in over 100 countries, and the interactions its products have sparked have had clear implications for furthering science communication.
For Caruso alone, it's led to opportunities to share her abalone restoration methods with communities far and wide.
"It moves my small little world of what I'm doing here in Orange County, California, across the entire globe," she said. "That's one of the beautiful things about our partnership."
Check out all of the different eco-conscious apparel options available from Waterlust to help promote ocean conservation.
Melissa Smith is an avid writer, scuba diver, backpacker, and all-around outdoor enthusiast. She graduated from the University of Florida with degrees in journalism and sustainable studies. Before joining EcoWatch, Melissa worked as the managing editor of Scuba Diving magazine and the communications manager of The Ocean Agency, a non-profit that's featured in the Emmy award-winning documentary Chasing Coral.
Pexels
By Daisy Dunne
Worldwide tourism accounted for 8 percent of global greenhouse gas emissions from 2009 to 2013, new research finds, making the sector a bigger polluter than the construction industry.
The study, which looks at the spending habits of travelers in 160 countries, shows that the impact of tourism on global emissions could be four times larger than previously thought.
The findings suggest that tourism could threaten the achievement of the goals of the Paris agreement, a study author told Carbon Brief.
However, the results may still be underestimating the total carbon footprint of tourism, another scientist told Carbon Brief, because they do not consider the impact of non-CO2 emissions from the aviation industry.
Tourism's Footprint
The global tourism industry is rapidly expanding. Fueled by falling air travel prices and a growing global middle class, the number of international holiday-makers is currently growing at a rate of 3-5 percent per year.
The new study, published in Nature Climate Change, explores how the recent growth of global tourism has impacted greenhouse gas emissions.
Tourists contribute to climate change in a number of ways—through travel by air, rail and road, for example, and by consuming goods and services, such as food, accommodation and souvenirs.
For the new analysis, the researchers considered all of these factors together in order to calculate tourism's "global carbon footprint," explained study author Dr. Arunima Malik, a lecturer in sustainability from the University of Sydney. She told Carbon Brief:
"Our analysis is comprehensive and, hence, takes into account all the upstream supply chains to quantify the impacts of tourist spending on food, clothing, transport and hospitality."
The research finds that, between 2009 and 2013, tourism's annual global carbon footprint increased from 3.9 to 4.5bn tonnes of CO2 equivalent.
This figure is four times higher than previous estimates and accounts for 8 percent of global greenhouse gas emissions, the research finds. The rise is largely driven by an increased demand for goods and services—rather than air travel, the research finds.
The chart below shows the carbon footprint of individual purchased commodities related to tourism in 2013.
However, it is important to note that the study did not consider the impact of aviation's non-CO2 emissions, such as contrails, said Prof. Stefan Gössling, a tourism researcher from Linnaeus University in Sweden, who was not involved in the study. This means the study may have underestimated the total emissions from aviation, he told Carbon Brief:

"Notably, the non-CO2 warming effects from aviation, which, calculated for a given year, make aviation twice or three times as climate-relevant, are not even considered in this paper."
Travelers and Destinations
The new study draws on data taken from 160 countries. For each country, the researchers calculated the total amount of emissions caused by its own citizens going on holiday ("residence emissions") and as a result of tourists visiting the country ("destination emissions").
Looking specifically at resident emissions, the research finds that the U.S. has the largest carbon footprint of any country, followed by China, Germany and India.
This is shown on the chart below, which displays the total carbon footprint in 2013 for international (blue) and domestic (yellow) holidays taken by each country's residents.
Total residence-based accounting (RBA) carbon footprint in CO2e for different countries in 2013 for international (blue) and domestic (yellow) holidays. Lenzen et al. (2018)
The results show that domestic travel accounts for a large proportion of residence emissions in the U.S. and China. This is likely to reflect the tendency of U.S. and Chinese citizens to holiday within their own country, the researchers say.

Looking at destination emissions (the average carbon footprint per traveller once they arrive on their holiday), the researchers find that small islands, such as the Maldives, Mauritius and Cyprus, tend to have the highest international emissions.
This means that people choosing to holiday on these small islands are causing more emissions than those taking domestic trips. These emissions are likely to be related to a demand for private travel and luxurious goods and services, such as upmarket restaurants, hotels and shops, the researchers say.
The results are shown on the chart below, which displays the carbon footprints for destination countries per person in 2013 for international (blue) and domestic (yellow) holidays.
Per capita destination-based accounting (DBA) carbon footprint in CO2e for different countries in 2013 for international (blue) and domestic (yellow) holidays. Lenzen et al. (2018)
The results also suggest that the tourism carbon footprint of many countries, such as Germany and New Zealand, is primarily being driven by domestic trips, said study author Dr. Ya-Yen Sun, a senior lecturer in tourism at the University of Queensland. He told Carbon Brief:

"Total domestic travel consumption is much higher than the total inbound tourism consumption in Germany and New Zealand. This is quite common for most countries—domestic travel against international travel is probably at the ratio of 10:1."
"Shouldering" Carbon
The researchers also calculated the "net" carbon footprints of each country by taking the difference between residence and destination emissions. By doing this, the impacts of domestic travel are cancelled out and the resulting balance reflects only international travel.
The chart below shows the net carbon footprints for a range of countries in 2013, on a per person basis. On the chart, countries with a net footprint close to zero are not shown.
Net balance between "resident" (RBA) and "destination" (DBA) emissions (CO2e) for different countries in 2013. Countries with a balance close to zero are omitted from the chart. Lenzen et al. (2018)
The results show that people from Canada, the Netherlands and Denmark can be considered "net travelers"—meaning that their carbon footprint in other countries far exceeds that of other tourists in their own country.

In contrast, people from the Maldives, Seychelles and Mauritius are "net hosts"—meaning they "shoulder much higher footprints from their visitors than they exert elsewhere," the paper notes.
First Class Travel?
The analysis also shows that richer nations tend to have larger tourism-related footprints than poorer ones.
About half of the total global footprint of tourism from 2009-13 was driven by travel between countries with a per person gross domestic product (GDP) of more than $25,000, the research shows. In the UK, the GDP per person is just under $40,000 (£29,000).
Projections suggest that world's average GDP will increase from $10,750 per year in 2017 to $13,210 per year in 2022. As the world gets richer, its tourism carbon footprint is likely to grow larger, the research suggests.
Using models of financial growth, the researchers find that tourism's carbon footprint could reach 5-6.5bn tonnes of COeq by 2025. This figure would account for roughly 12 percent of current greenhouse gas emissions.
Much of this growth could be driven by continued economic growth in less developed countries, Sun said:
"Travel activity is largely determined by income level and the total outbound number is also influenced by the sheer population size. For developing countries that embrace rapid economic development with a growing population, they are very likely to change from net destinations to net origins [for tourists]."
Ecotourism Fallacy
One finding of the new research is that those traveling far to partake in "ecotourism" holidays may be causing more harm to the environment than they believe, Sun said:
"One main problem with ecotourism is that it cannot help to address emissions associated with long-haul travel, which is a key factor to the overall trip carbon footprint. For example, a UK visitor flying all the way to Indonesia to engage with ecotourism will produce more emissions than locals with regular domestic travel.
"Thus, one key step to be low-carbon travel is to fly less, choose destinations that are close to home and pay to offset carbon emissions."
Decision-makers should also play a role in limiting the growth of global tourism, he added, possibly by introducing a carbon tax on international travel:
"[Policymakers should] support carbon taxes or carbon-trading schemes to encourage the speed of technology development of airline industries and other transportation sectors."
Paris in Peril
The findings suggest that tourism could threaten the achievement of the Paris climate goals, the scientists say in their research paper:
"At least 15% of global tourism-related emissions are currently under no binding reduction target as emissions of international aviation and bunker shipping are excluded from the Paris Agreement. In addition, the US, the most significant source of tourism emissions, does not support the Agreement."
Imposing stricter regulations on aviation and shipping could be key to tackling tourism-related emissions, Sun said:
"[Policymakers should] incorporate emissions of international aviation and bunker shipping in targets such as those most recently drawn up under the Paris Agreement."
In 2016, 161 countries agreed to "cap" their aviation CO2 emissions at 2020 levels. And, last month, countries agreed to cut shipping emissions by 50 percent in comparison with 2008 levels by 2050.
Reposted with permission from our media associate Carbon Brief.
The mountains of Haiti. PO2 Daniel Barker / DVIDS
The tropical Caribbean island of Haiti is a paradise with a rich, fascinating history, natural wonders and diverse cultural offerings. It has also been named by some as the next big thing in regional tourism.
But ecotourism in particular could become important for Haiti, with its rich land and sea biodiversity. Globally, the business of ecotourism generates more than $600 billion a year and is connected to hundreds of thousands of jobs.
Haiti's botanical diversity was described as "one of the richest" in the Caribbean by the U.S. Forest Service in a report for USAID in 2010. It's also under tremendous pressure and the clock is ticking. Less than 2 percent of Haiti remains forested. Endemic species of Haiti's fauna—about 75 percent of their animals—are on the "brink of extinction," according to USAID.
Ecotourism could help turn the tide for Haiti's 35 protected areas. The country's coastline of 1,100 miles (1,775 kilometers), coastal shelf of more than 1,900 square miles (5,000 square kilometers), and five main offshore islands makes for a rich, biodiverse and varied regional ecology.
Here are a few popular ecotourism options in Haiti:
1. Waterfalls and Natural Pools
Bassin Bleu near Jacmel.ExperienceHaiti.org
One of Haiti's numerous waterfalls, Bassin Bleu is particularly stunning and popular. Just outside of a town called Jacmel, it is the finale in a series of three waterfalls after Bassin Palmiste and Bassin Clair.

The series of cascading turquoise pools and waterfalls are steeped in the depths of Haiti's tropical forest and local legends, and are only accessible by foot. The journey also requires making river crossings and using ropes to descend.
Mountains
The mountains of Haiti. PO2 Daniel Barker / DVIDS
A good portion of Haiti's 10,714 sq miles (7,750 square kilometers) of terrain is made up of mountains. In the north, the highest point in Haiti can be reached by hiking along a wide central plain, the Chaine de la Selle. It is perched at 9,100 feet (2,777 meters) above sea level.

Haiti is about the size of Hawai'i, and there are numerous options for hiking, mountain biking and exploration. The country has 10 national parks, several of which were just recently established.
Scuba Diving and Snorkeling
Labadee, Haiti.Brian Holland / Wikimedia Commons
Haiti is home to 11 ports, and is a diving and snorkeling paradise. There are 17 marine reserves, many of which are popular scuba diving, snorkeling and boating destinations. Overall, there is captivating variety of human and natural wonders to explore—from shipwrecks to coral reef.

Security concerns may have contributed to the health of some of the reefs in the area by keeping away more cautious visitors. Much of Haiti's coral reef seems to have escaped the coral bleaching affecting surrounding locations in the Caribbean.
Reposted with permission from our media associate Mongabay.
From Your Site Articles
Related Articles Around the Web
By now you might have seen the terrifying video of a 10-foot great white shark breaching a diver's cage off Isla Guadalupe in Mexico. Although the operator of the diving vessel, Solmar V, has called this a "one in a million" occurrence and the diver escaped unharmed, interesting questions have been raised about the broader use of wildlife as entertainment.
Coming face-to-face with a great white shark is a dream for many adrenaline seekers and can be a lucrative source of tourism dollars for shark encounter operators. According to The Guardian, Isla Guadalupe is a major hotspot for great white shark cage diving, with excursions as low as $100 or as high as several thousand dollars.

However, animal rights activists have long campaigned against using wildlife as a tourism activities. "Animals aren't actors, spectacles to imprison and gawk at, or circus clowns," animal rights organization PETA says. Just last week, TripAdvisor announced its decision to ban ticket sales or generate booking revenue from tourism experiences where travelers come into physical contact with captive wild animals or endangered species.
During a dive, tourists are submerged underwater in a steel cage as chum is thrown from boats to lure sharks. Critics argue that feeding or baiting a wild shark with chum might affect its natural behavior and put people at risk. Florida has banned the feeding of sharks for this reason.

"When people feed sharks, it can change their behavior and cause them to start associating people with food," Ryan Brown, spokesman for Sen. Bill Nelson, D-Fla., told the Sun Sentinel last month. "This puts divers at risk, especially those who aren't diving in a protective cage. Florida law prohibits shark feeding in state waters, but the practice is currently unregulated in federal waters further from shore."
Solmar V managing partner Jorge Cervera Hauser said that the company has been injury-free since it opened in 2004 and that their cages have been inspected and reinforced.

"There is always room for improvement and measures are being taken so that incidents like this don't happen again," Solmar V wrote in a Facebook post.
Overall, shark attacks are rare. According to Oceana, "over the past five years (2006-2010), an average of 4.2 fatal shark attacks have taken place each year worldwide."
And what about the safety of the sharks themselves?
Take this video for instance. You may have noticed that the shark was bleeding from the gill and the dorsal fin. These great predators cannot swim backwards, making it more difficult for the creature in the video to escape from the cage. Sharks cannot close their eyelids to protect their eyes when attacking prey, adding a measure of unpredictability.

"When a great white shark lunges and bites something, it is temporarily blinded," the cameraman wrote in a description for the video. "They also cannot swim backwards. So this shark lunged at the bait, accidentally hit the side of the cage, was most likely confused and not able to swim backwards, it thrust forward and broke the metal rail of the cage."
The shark did not suffer any serious injuries, Hauser said. Additionally, sharks are not usually harmed in any way from shark cage diving activities.
Shark Diving Unlimited owner Michael Rutzen argues that shark cage diving plays a role in conservation and education.

"We have to show people these animals to ensure their survival," he told Responsible Travel. "It's no different from viewing leopards and lions."
Great white sharks are currently listed as "vulnerable" on the World Wildlife Fund website. The organization states that these sharks are "decreasing in numbers and are rare due to years of being hunted by man for fins and teeth, and often as a trophy for sport fishing. The great white shark is often caught as bycatch by commercial fisheries and can also become entangled in meshes that protect beaches."
Andrew Evans of National Geographic Traveler argued that shark cage diving has done little to stop the biggest threats against sharks.

"Shark cage diving has not ended the Asian market for shark fin soup, or countered overfishing, or preserved ocean habitats or passed legislation to ban the killing of specific species of sharks. Nor have I ever met a reputable marine biologist who condones the commercial business of shark cage diving," Evans wrote. "In my opinion, shark cage diving makes a mockery of real conservation efforts to preserve an animal that is in rapid decline (so far, we have lost 90% of the world's shark population since 1950)."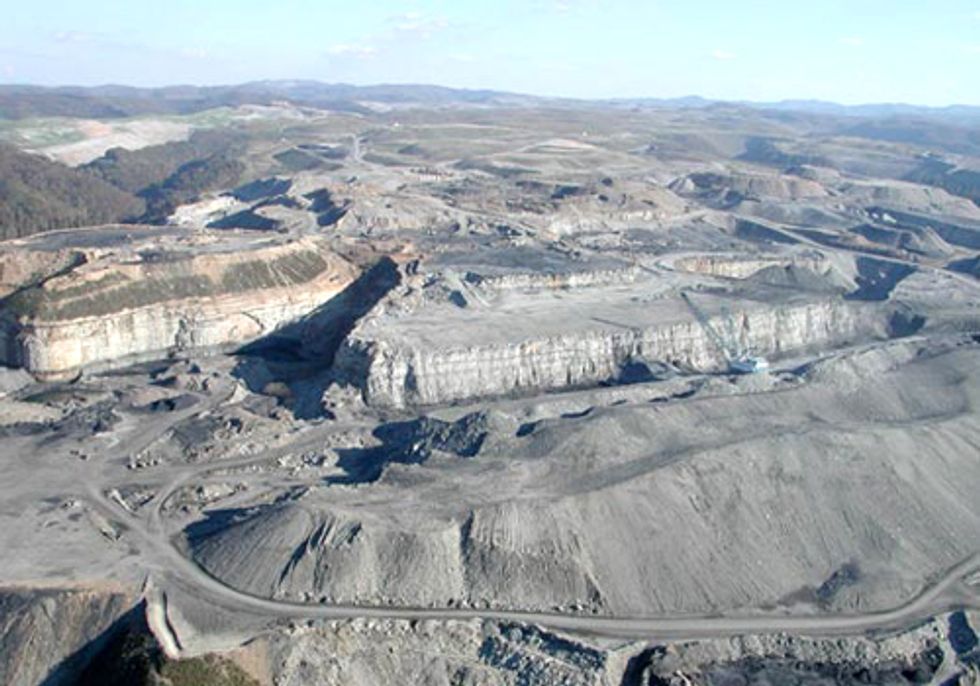 The Tennessee Scenic Vistas Protection Act, introduced by State Sen. Eric Stewart (D-14), was designed to stop surface coal mining that alters or disturbs a ridgeline over 2,000 feet of elevation, effectively banning mountaintop removal coal mining in the state.
On Wed., Feb. 29 the State Senate Energy and Environment committee voted 8-1 to approve an amendment that gutted the bill. The amendment changed the definition of mountaintop removal coal mining to exclude all except the most extreme cases from falling under the "prohibited" category as defined by the original bill.
The Tennessee Director of Appalachian Voices, J.W. Randolph, commented:
"In a disappointing move for the Tennessee mountains, special interests in the Tennessee Senate voted today to allow the continued devastation of the state's scenic peaks and cultural heritage. The amendments to the Scenic Vistas Protection Act removed the original language of the bill and replaced it with a definition that will essentially do nothing to protect the citizens of Tennessee. But, as state Sen. Eric Stewart said, this bill will be back every year until Tennessee mountains are protected.
"Tennesseans won't be fooled by smokescreens and are not concerned by technical definitions of mountaintop removal coal mining. They want to see the destruction of their mountains stopped. The political power of the coal industry in Tennessee has long outlived its ability to create jobs or prosperity in the region. Coal mining actually costs Tennessee taxpayers a net loss of $3 million a year, while the state's mountain-based tourism industry employs 175,000 people and brings in more than $13 billion to Tennessee annually.
"The Tennessee legislature has passed on a historic opportunity to stop the destruction of its mountains and cultural heritage. Citizen advocates and folks in the grassroots who want to protect the mountains will take this fight to the Senate floor to ensure that this bill that Tennesseans have been clamoring to pass is meaningful in protecting Appalachian mountains and communities."
For more information, click here.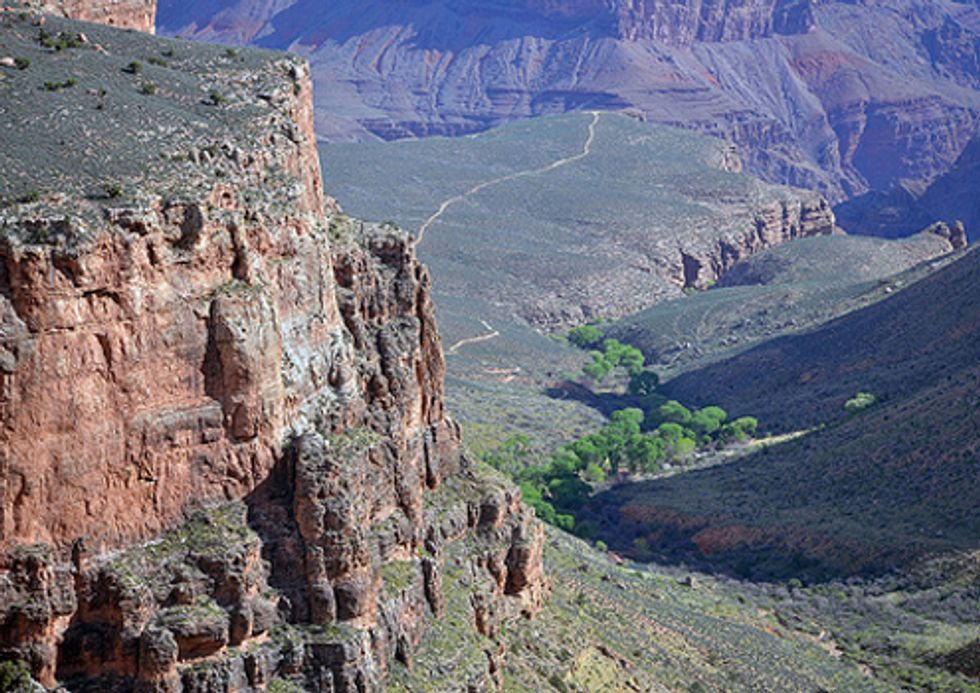 The Wilderness Society urged the U.S. House of Representatives on Feb. 14 to reject Amendment 133 to the American Energy and Infrastructure Jobs Act of 1012 (H.R. 7). The proposed amendment would overturn the Department of the Interior's decision to ban uranium mining on more than 1 million acres of federal public lands and National Forests in northern Arizona for the next 20 years.
The amendment—offered by Reps. Trent Franks (R-AZ-2), Jeff Flake (R-AZ-6), and Paul Gosar (R-AZ-1)—is a mirror of H.R. 3155, the "Northern Arizona Mining Continuity Act of 2011." The legislation would better be called the "Mining the Grand Canyon Act," for it would allow threatening, industrialized activity near the Grand Canyon. The Wilderness Society has profiled this bill, in addition to other threats, in a new report—Wilderness Under Siege.
"The American people, President Obama and  Secretary Salazar understand the historic and natural values of the Grand Canyon and have all worked together to protect this treasure," said David Moulton, senior director of legislative affairs at The Wilderness Society. "America has a long history of protecting iconic places against short-term gains like mining. We should not start on a dangerous path that would open our lands to corporate polluters at the expense of current and future generations of Americans. On Valentine's Day, these members need to show more love for America's Grand Canyon than they do."
If passed, Amendment 133 would prevent the protection of the Grand Canyon, flanking the park with new roads, mines, exploration drilling, power lines and truck traffic. This activity would damage wildlife habitat and popular hunting grounds and increase pollution in the Grand Canyon watershed. Additionally, it would harm Arizona's tourism and recreation economy. The outdoor recreation business in Arizona annually supports 82,000 jobs, generates almost $350 million in state tax revenue, and stimulates about $5 billion in retail sales and services. The Grand Canyon National Park alone generates an estimated 10,000 jobs and $420 million in economic activity by attracting more than 4 million visitors annually. Furthermore, a recent bi-partisan poll in Arizona found that "70 percent of voters say that the impact of mining on land and water is a serious problem in Arizona."
To learn more about the "Mining the Grand Canyon Act" and Wilderness Under Siege, click here.
For more information, click here.
Television ads produced by the polluter lobbyist group "Free Market Florida" are an affront to millions of Floridians who are living with the sad reality of polluted drinking water, toxic algae outbreaks and fish kills in their favorite rivers, springs, lakes, as well as on our tourist beaches.
"Our tourism economy depends on clean water, and this group actually has the audacity to fight against that? It doesn't make any sense," said Earthjustice attorney Alisa Coe. "It is just common sense to set limits on the amount of sewage, manure and fertilizer that's allowed in our water," Coe said. "You would think that's something everyone can agree on."

The toxic algae outbreaks breaking out around Florida can cause rashes, breathing problems, stomach disorders, and worse. Health authorities have had to shut down drinking water plants, beaches and swimming areas. Toxic algae can kill fish, livestock and pets.
View Florida Slime Crime Tracker in a larger map by clicking here.
This pollution hurts people who work in restaurants, hotels, beach concessions, the fishing industry, the boating industry, the dive industry, and the real estate sales and rental markets.
After years of seeing toxic algae on Florida tourist beaches like Sanibel Island and at fishing destinations like the St. Johns River, Earthjustice filed a Clean Water Act federal lawsuit in 2008 in the Northern District of Florida on behalf of the Florida Wildlife Federation, the Conservancy of Southwest Florida, the Environmental Confederation of Southwest Florida, St. John's Riverkeeper and the Sierra Club. In 2009, the U.S. Environmental Protection Agency set numeric limits for the phosphorus and nitrogen that comes from sewage, fertilizer and manure in the water.
Take action to clean up Florida's waters by clicking here.
For more information, click here.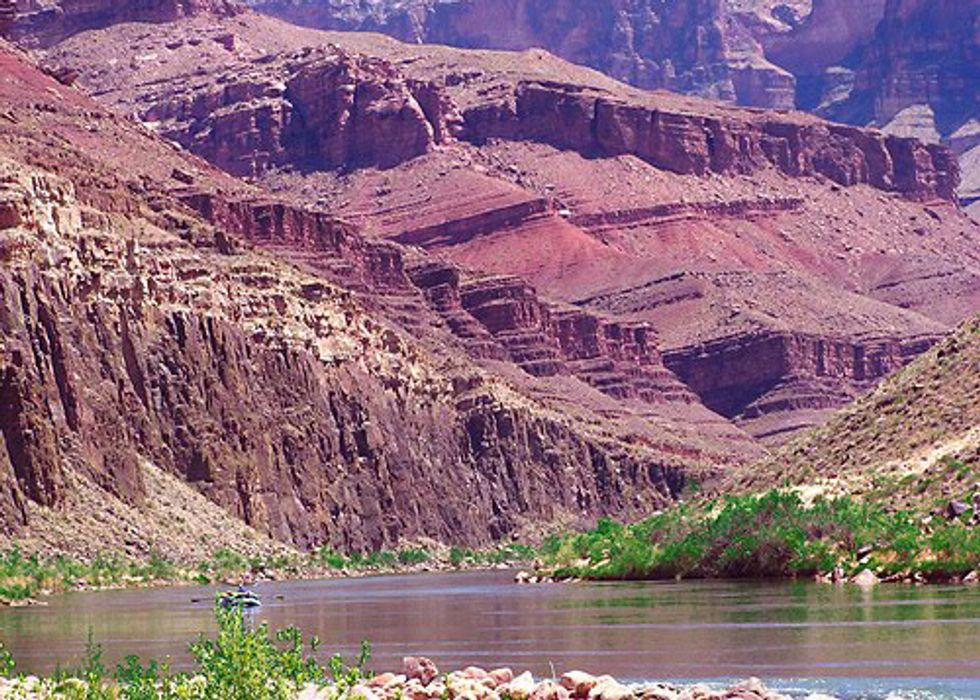 The Bureau of Reclamation today received a proposed set of common-sense solutions to solve the imbalance between supply and demand for water in the Colorado River Basin, where the Bureau projects river flow will decrease by an average of about nine percent over the next 50 years due to climate change. The proposal by Environmental Defense Fund—which includes ideas by other conservation groups and stakeholders—was in response to the Feb. 1 deadline for public input of "options and strategies" for a study to define and solve future imbalances in water supply and demand in the basin through 2060.
"Our proposed solutions don't include expensive new infrastructure and diversions that threaten the health of the Colorado River and the recreation and tourism economy of the region," said Dan Grossman, Rocky Mountain regional director for Environmental Defense Fund and a former vice chairman of the Agriculture, Natural Resources and Energy Committee in the Colorado Senate. "Instead, we are focusing on common-sense ideas—including water banks, water re-use and municipal and agricultural efficiency—to solve the imbalance between supply and demand, while protecting the healthy flows of the river."
Water banks are institutional mechanisms that can be set up in one state, or by multiple states, to use existing storage in a more flexible manner—particularly during drought—by holding "deposits" of water leased or purchased from existing users. For example, they hold the potential to be a cost-effective way of preventing the chaotic effects of a "call" on the river under the Colorado River Compact. The compact stipulates that when river flows are insufficient to satisfy the Lower Basin states' water entitlement on the river, the lower basin can place a call on the river water, forcing upper basin states to stop diverting water until the lower basin's water entitlement is satisfied.
"Managing the Colorado River in a hotter and drier west requires bold and innovative thinking," added Grossman. "We can't continue to adhere to the dogmas of the 19th and 20th centuries and expect to solve this impending crisis."
The Colorado River Basin is one of the most critical sources of water in the western U.S. and Mexico, providing water to 30 million people in seven states—Arizona, California, Colorado, New Mexico, Nevada, Utah, and Wyoming. The Colorado River Basin Water Supply & Demand Study—due to be completed in June by the Bureau of Reclamation and agencies from the seven basin states—is focusing on the needs of basin resources that are dependent upon a healthy river system. They include:
Water for municipal, industrial, and agricultural use
Hydroelectric power generation
Recreation
Fish and wildlife and their habitats
Water quality including salinity
Flow and water-dependent ecological systems
Flood control, all under a range of conditions that could occur over the next 50 years.
"As we begin forging a new path forward for managing the Colorado River in the age of limits, we need to think about the impacts of our actions on future generations in the west," concluded Grossman. "Current demands from residential development and agriculture are overtaxing a river that is diminishing because of a changing climate. We need flexible, market-driven solutions that will protect the river and the ecosystems and western economies it supports."
For more information, click here.
—————
Environmental Defense Fund (edf.org), a leading national nonprofit organization, creates transformational solutions to the most serious environmental problems. EDF links science, economics, law and innovative private-sector partnerships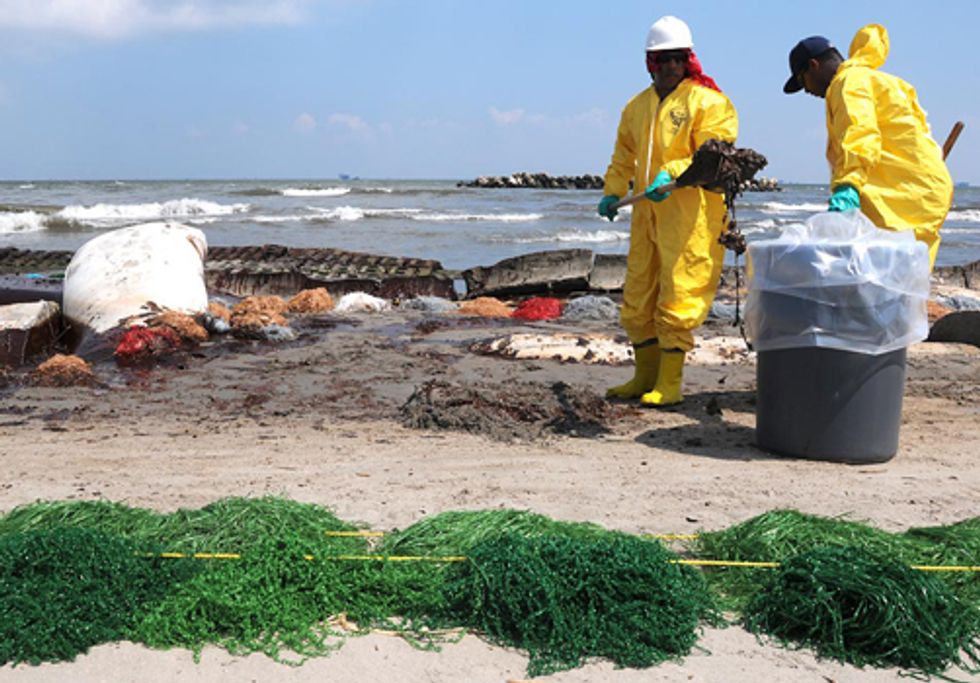 By Tammy Herrington
During the summer of 2010, the nation watched in horror as gallons of oil spewed into the Gulf of Mexico. While many outside the Gulf region are hearing that we are back to normal, we continue to find tarballs on our beaches, mats of tar beneath the surface of local waters and fish with lesions, leading to questions about long-term impacts.
The RESTORE Act, or Senate Bill 1400, was introduced by Gulf Coast Senators as an effort to send 80 percent of the fines BP will pay from this disaster back to the Gulf Coast for environmental and economic recovery. It has passed through committee, but we now need it to pass a vote of the full Senate. Sending this money to the region that suffered can make a huge impact on Gulf economies and make the area more resilient to future disasters. The Gulf produces nearly half of the U.S. domestic energy supply, holds seven of the nation's ten largest ports, and produces two-thirds of the nation's shrimp and oysters. The health of these resources truly impacts the entire nation.
What we need from you:
Mobile Baykeeper, in conjunction with the Women of the Storm, needs friends in non-Gulf Coast states to fax and/or phone their two U.S. senators. Ask for the staffer on environmental or governmental affairs, and urge the senator to support the RESTORE Act. You can find the names and contact information from Senators in all 50 states here. Our goal is to make contact with Senators by Feb. 3, 2012.
Message:
The Gulf Coast provides energy independence, commerce, ecotourism, and national security to the entire nation. Restoration of Gulf resources is critical for the region as well as the nation.
If most of the fine dollars are not designated to environmental and economic recovery of the Gulf Coast, they will disappear into the federal budget. Applying BP fine dollars to Gulf restoration will create thousands of jobs and make the area more resilient to future disasters.
When a disaster of this magnitude strikes, the entire nation must support the affected area. The Gulf Coast's environment, economy, and communities bore the brunt of this disaster, and these fines should go back to the Gulf Coast to fix what has been broken. The next disaster could be in that Senator's state. We would want citizens of that state to get fair and reasonable support.
Sample content for fax or phone call:
"Senator (NAME), I support the RESTORE Act because I know the importance of the Gulf Coast to (Senator's state), the U.S. and around the world. I hope you will support it too." Then add a version of the message points above.
Feedback:
Email me at [email protected] the states in which you have made contact with friends to call their senators and the information you and your friends have received about senatorial positions on the RESTORE Act so we can keep track of our activity. Thank you for your help. We are grateful to have your support and hopeful that we can work together to pass the RESTORE Act in 2012.
For more information, click here.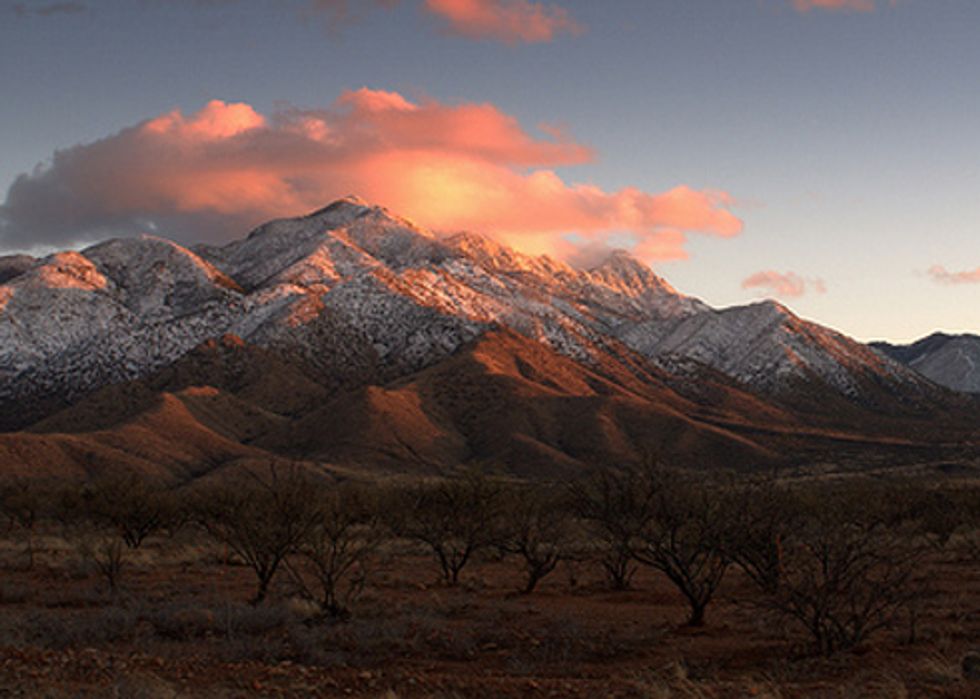 The scenic Santa Rita Mountains, south of Tucson, Ariz., are an ecological haven and a recreational playground. The Santa Ritas are home to rare and endangered plants and animals, an active tourist economy, and the headwaters for part of Tucson's water supply.
And they're under threat from the Rosemont mine proposal, thanks to the 1872 Mining Law which gives mining priority over almost all other land uses.
A Canadian investment company, with no previous mining experience, has proposed an open pit copper mine—a mile in diameter, a half mile deep, in the middle of Santa Ritas.
The mine would transform a desert refuge into an industrial zone, destroying the ecosystem and the economy that depends upon it.
To decide whether to permit this mine, the U.S. Forest Service has prepared a Draft Environmental Impact statement and is accepting comments.
Take Action—tell the Forest Service the scenic Santa Ritas are no place for a mine.
Instructions:
Send/amend the sample letter by clicking here. Personalized letters have a much greater impact.
Send your letter to the Coronado National Forest, which is charged with evaluating the Rosemont mine proposal.
Share this alert with your friends and family via the subsequent page. Share via email, Facebook, Twitter and/or Google+.
Also, take a look at these informative sources:

For more information, click here.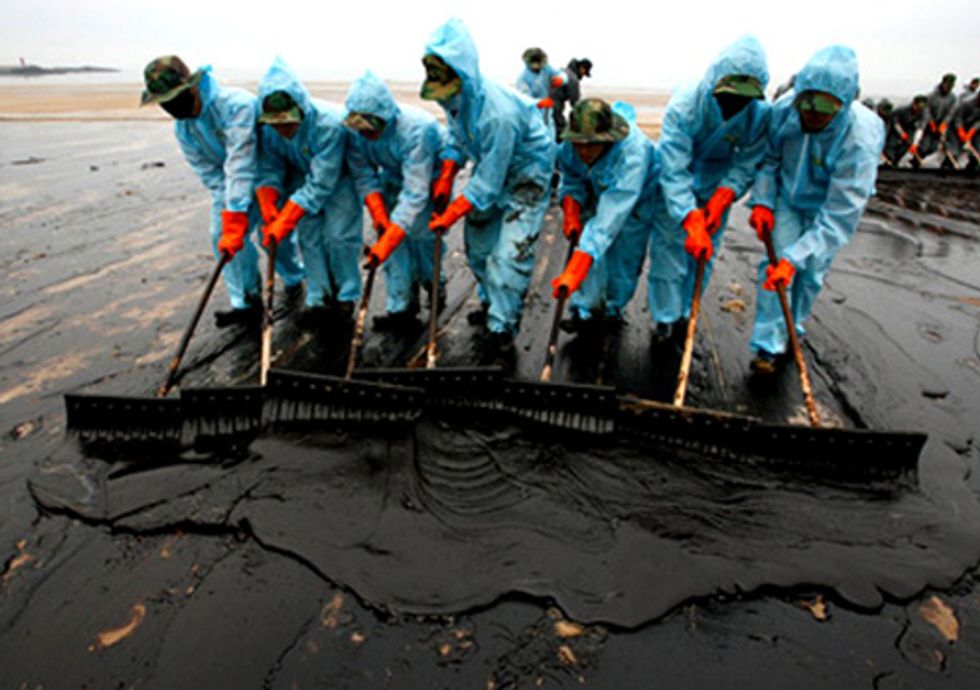 By Whit Remer
There is one unanswered wish many residents along the Gulf Coast are still hoping for this new year—passage of the RESTORE Act (Resources and Ecosystems Sustainability, Tourist, Opportunities and Revived Economy of the Gulf Coast Act). As Congress wrapped up 2011, there was talk all along the Gulf Coast and Washington, D.C. about the bill. And the buzz is resounding. Thanks to the efforts of citizens and organizations working to restore the Gulf Coast, members of Congress from across the region are returning to Washington, D.C. determined to pass the RESTORE Act early this year.
Over the last few months, the RESTORE Act has been praised for its bipartisan support and commitment to restoring the environment and economies of the Gulf that were damaged by the British Petroleum (BP) oil disaster. In December, over a dozen prominent environmental groups sent a letter to Senate leadership urging passage of the RESTORE Act. The bill is supported across the Gulf, with a recent poll finding that 84 percent of Florida voters support sending Clean Water Act penalties back to the Gulf. It's clear that residents of the Gulf Coast, environmental organizations, economic developers and businesses large and small support sending BP penalty money back to the Gulf.
With passage through the Senate Environmental and Public Works Committee and a productive hearing in the House Transportation and Infrastructure Committee, the bill enjoys success both on the ground in the Gulf and in the halls of Washington, D.C. With all this momentum, the RESTORE Act is primed for passage in 2012.
Moving forward, Gulf Coast congressional members will be working hard to keep the RESTORE Act on the radar of House and Senate leadership. Gulf Coast members must also work with their colleagues from around the country by reminding them that the Gulf Coast is a place of national significance. The region serves as an important commercial trade route, hosts extensive oil and gas infrastructure, and is home to 33 percent of the nation's seafood, hundreds of species of wildlife, and migratory waterfowl.
The important take-away is this—the RESTORE Act is alive and well. But for the RESTORE Act to become a law, we must continue to remind Congress how important it is to return BP oil spill money to the injured Gulf Coast area. Help Congress answer your wish for the Gulf by writing your congressional members and letting them know you support the RESTORE Act.
For more information, click here.