This website uses cookies to ensure you get the best experience while browsing it. By clicking 'Got It' you're accepting these terms.


The best of EcoWatch, right in your inbox. Sign up for our email newsletter!
Sea salt may be healthy and rich in minerals, but a new study found it is also rich in plastic.
Sea salt has gained some popularity in the past few years for mega health benefits like increased energy and immunity, and improved skin and dental health. But, a team of researchers tested 17 sea salt brands from eight different countries and found some shocking results.
By Brian Bienkowski
When fish swim in waters tainted with antidepressant drugs, they become anxious, anti-social and sometimes even homicidal.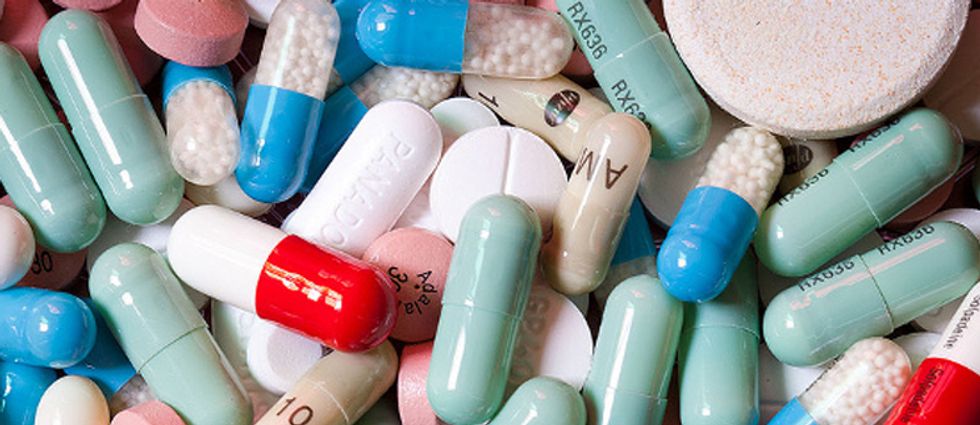 New research has found that the pharmaceuticals, which are frequently showing up in U.S. streams, can alter genes responsible for building fish brains and controlling their behavior.
Antidepressants are the most commonly prescribed medications in the U.S.; about 250 million prescriptions are filled every year. And they also are the highest-documented drugs contaminating waterways, which has experts worried about fish. Traces of the drugs typically get into streams when people excrete them, then sewage treatment plants discharge the effluent.
Exposure to fluoxetine, known by the trade name Prozac, had a bizarre effect on male fathead minnows, according to new, unpublished research by scientists at the University of Wisconsin-Milwaukee.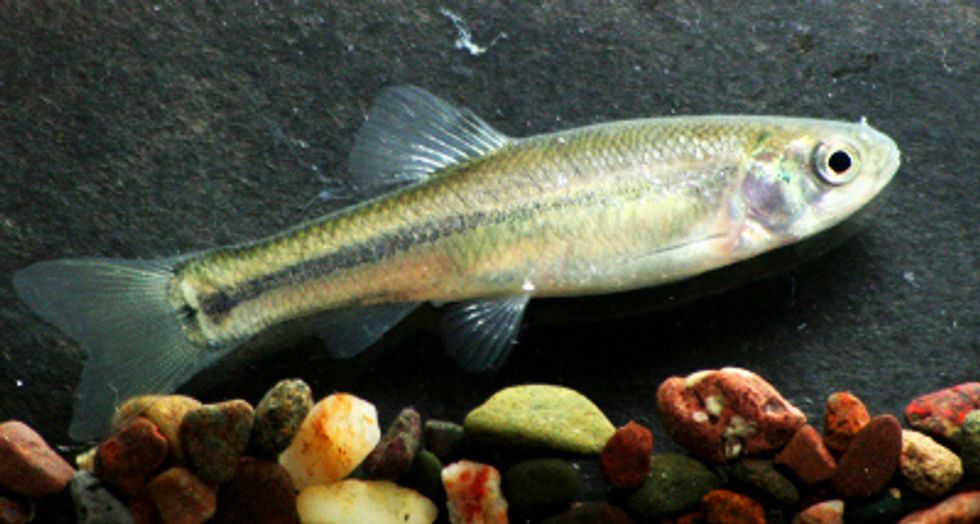 Male minnows exposed to a small dose of the drug in laboratories ignored females. They spent more time under a tile, so their reproduction decreased and they took more time capturing prey, according to Rebecca Klaper, a professor of freshwater sciences who spoke about her findings at a Society of Environmental Toxicology and Chemistry conference last fall. Klaper said the doses of Prozac added to the fishes' water were "very low concentrations," one part per billion, which is found in some wastewater discharged into streams.
When the dose was increased, but still at levels found in some wastewater, females produced fewer eggs and males became aggressive, killing females in some cases, Klaper said at the conference.
The drugs seem to cause these behavioral problems by scrambling how genes in the fish brains are expressed, or turned on and off. The minnows were exposed when they were a couple of months old and still developing.
There appeared to be architectural changes to the young minnows' brains, Klaper said at the toxicology conference. Growth of the axons, which are long nerve fibers that transmit information to the body, was disrupted.
The new findings build on Klaper's previous research, which tested minnows with the gene changes to see how well they avoided predators. They swam longer distances and made more directional changes, which suggests that the drugs induced anxiety.
The drugs used in the study were among the most common in sewage: Prozac, Effexor and Tegretol. The researchers tested each drug alone and in combination.
"At high doses we expect brain changes," Klaper said. "But we saw the gene expression changes and then behavioral changes at doses that we consider environmentally relevant."
However, there is too little evidence to know whether pharmaceuticals are having any impacts on fish populations in the wild, said Bryan Brooks, an environmental science professor at Baylor University who has extensively studied pharmaceuticals in streams and fish.
Any changes in reproduction, eating and avoiding prey can have devastating impacts for fish populations, Klaper said.
The most vulnerable fish populations are those downstream of sewage treatment plants, where prescription drugs consistently show up in higher levels than in other waterways. It's only within the past decade that technology has allowed plants to test for the chemicals in their wastewater and in waters downstream, though most still don't, said Steve Carr, supervisor of the chemistry research group at the Los Angeles County Sanitation Districts.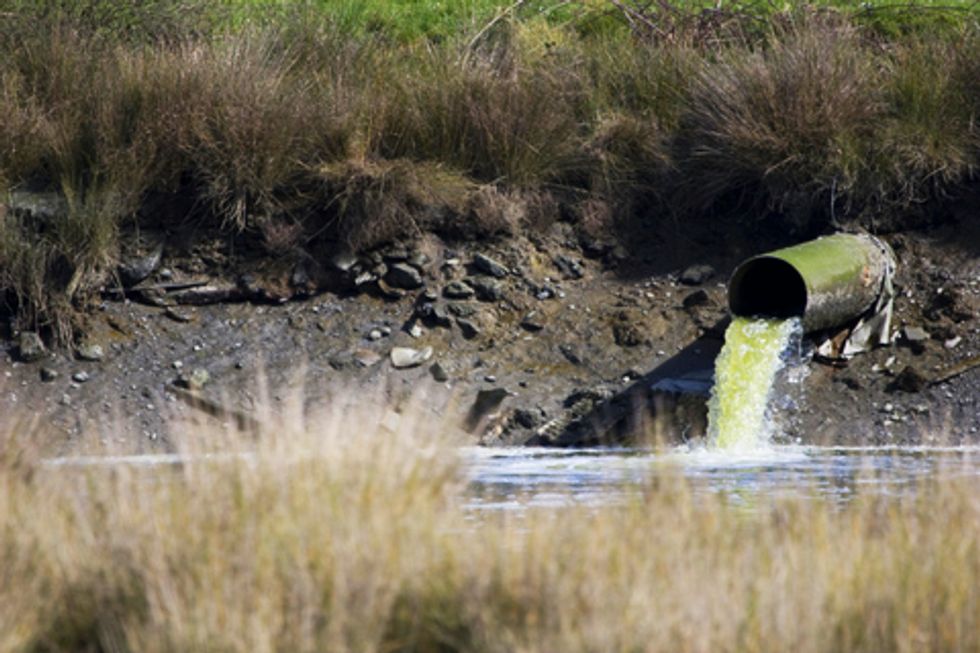 One of the antidepressants tested in the fish—Tegretol—comes into the treatment plants and goes out at near constant levels, said Eric Nelson, a senior chemist with the Los Angeles County Sanitation Districts.
That means the county's treatment technology does not seem to have any effect on the drug. It comes in and leaves in a very tight range, about 150 to 400 parts per trillion, Nelson said.
Nelson said the two other drugs tested on the fish—Prozac and Effexor—are discharged in effluent at even lower levels: between about 20 and 30 parts per trillion. In comparison, the levels that altered behavior of the lab fish were 50 times higher.
When monitoring an Iowa and a Colorado stream, the U.S. Geological Survey found most drugs at levels similar to Los Angeles County's. However, these low levels could still find their way into fish brains, according to their 2010 study.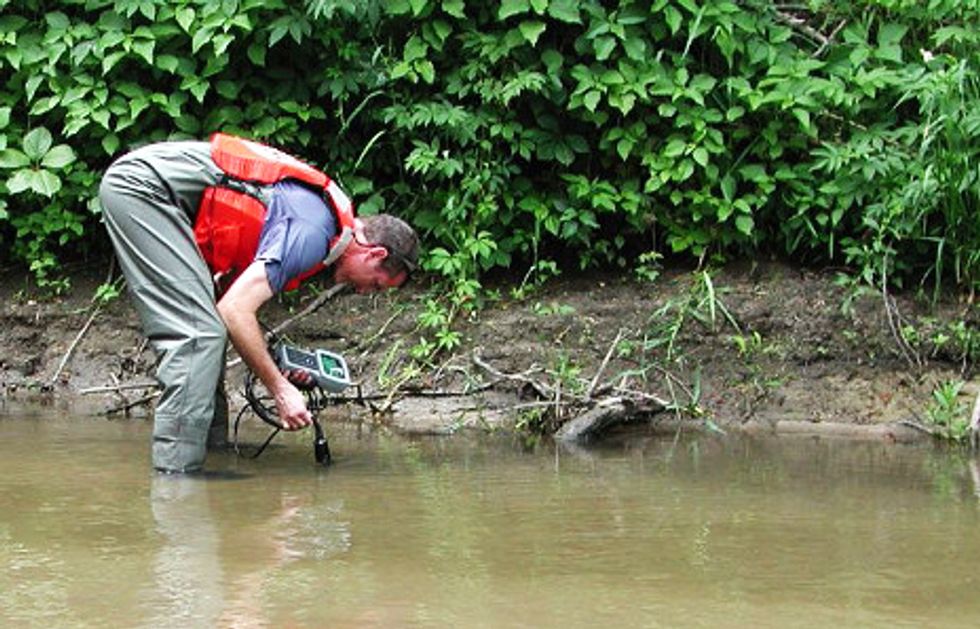 Researchers found elevated levels of pharmaceuticals in the stream water two to six miles from the sewage treatment plants. But the chemicals at the highest levels in the water were not the ones most prevalent in the fish brains.
"The fish downstream of the wastewater treatment had elevated concentrations of two antidepressants … Zoloft and Prozac," said Edward Furlong, a research chemist at the U.S. Geological Survey based in Boulder, CO. "And these were relatively low in water compared to others."
Even if the levels released into streams seem low, they are constant, which is problematic, Brooks said.
"The drugs may not be classically persistent like PCBs [Polychlorinated biphenyl]," Brooks said. "But they're pseudo-persistent. The [continuous] exposure of organisms in a stream is equivalent to a chemical that is persistent."
Some drugs bioaccumulate, or build up, in rainbow trout, according to Brooks' research. Also, rainbow trout exposed to sewage effluent have pharmaceuticals in their blood at levels as high as those that affect the brains of people, according to research in Sweden.
Brooks said the likelihood of bioaccumulation for pharmaceuticals is high. "People have to take these drugs for weeks before they start having effects. They slowly bioaccumulate in your system," which suggests bioaccumulation potential in fish, too, said Brooks.
Changes to the brain can affect all kinds of things in fish, Klaper said. And since humans have a similar brain gene structure, the findings raise questions about whether traces of these drugs in drinking water might harm human health.
The U.S. Environmental Protection Agency (EPA) considers pharmaceuticals an "emerging concern," and has concluded that the chemicals may pose risks to wildlife and humans. There are currently no federal regulations of the compounds in waste or drinking water. However, 12 pharmaceuticals are currently on the EPA's Contaminant Candidate List, which are chemicals that may require regulation under the Safe Drinking Water Act.
Studies have consistently found prescription drugs in drinking water at parts-per-trillion levels. U.S. Geological Survey scientists sampled 74 waterways used for drinking water in 25 states in 2008 and found 53 had one or more of the three dozen pharmaceuticals they were testing for in their water. Forty percent of the pharmaceuticals were found at one or more of the sites.
Fifty-four active pharmaceutical ingredients and 10 metabolites have been detected in treated U.S. drinking water, according to a 2010 EPA review.
Studies of children exposed in the womb to antidepressants taken by their mothers show effects on their motor development and a higher risk of some birth defects.
But health officials say the levels found in some drinking water are too low to cause harm.
According to a 2012 World Health Organization report, the "trace quantities of pharmaceuticals in drinking water are very unlikely to pose risks to human health." The report said that the amount found in drinking water is usually 1,000 times lower than doses expected to have an effect on a person.
But Klaper said that in light of the gene changes in fish brains, officials may need to rethink what is considered safe.
"Fish do not metabolize drugs like we do," Klaper said. "Even if environmental doses aren't thought to be much for a human, fish could still have significant accumulation, and, it appears, changes in their brain's gene expression."
Visit EcoWatch's BIODIVERSITY page for more related news on this topic.
——–
EcoWatch Daily Newsletter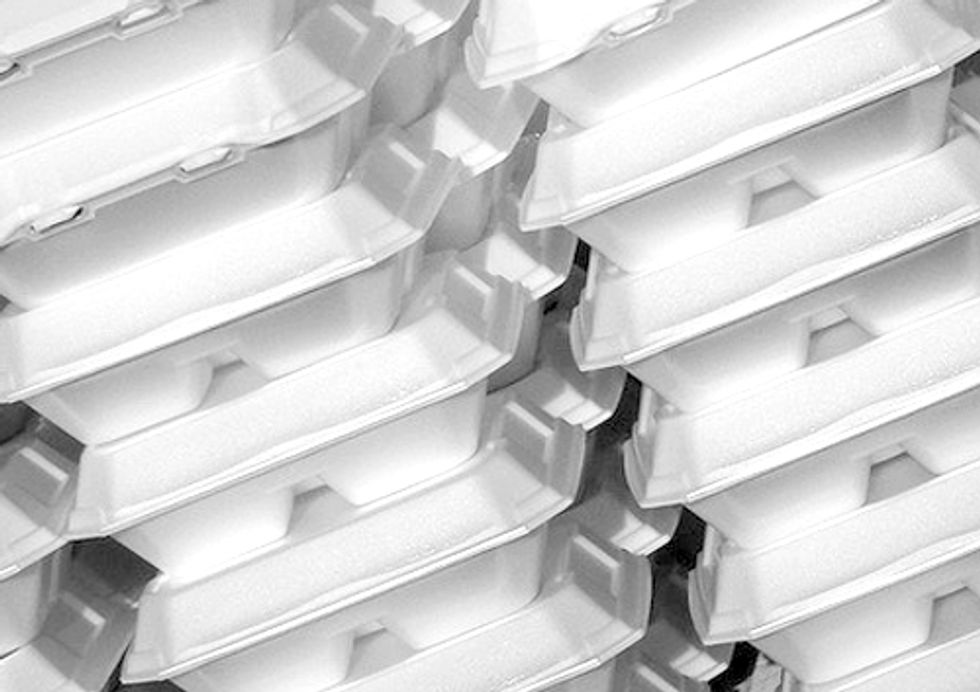 One of the largest labor organizations in the U.S., a leading environmental advocacy group, and one of the top physicians in occupational medicine filed legal papers late Friday aimed at making sure government can alert the American public to the potential dangers of styrene, a chemical used extensively in the manufacture of plastics, as well as boats, cars, bathtubs and products made with rubber, such as tires and conveyer belts. The groups filed a motion to intervene in D.C. District Court, seeking to help defend the U.S. Department of Health and Human Services' listing of styrene as "reasonably anticipated to be a human carcinogen." The motion is in response to a chemical industry lawsuit attempting to force the agency to withdraw the styrene warning.
"This case is about the public's right to have scientifically sound information on the link between styrene exposure and cancer," said Marianne Engelman Lado, Earthjustice attorney representing the groups. "Styrene is a dangerous chemical that is all around us because of its widespread use in plastics manufacturing. It's clear that industry is trying to prevent people from getting scientific information about this toxic chemical and we intend to make sure government can inform the public of the risk of styrene, as well as the potential dangers of other chemicals."
Styrene has long been suspected of being harmful to human health. The listing of styrene by the Department of Health and Human Services (HHS) came after seven years of scientific review, vetting by multiple panels of experts, and numerous rounds of public comment. HHS is the U.S. government's principal agency for protecting the health of all Americans.
In addition to the HHS listing, the U.S. Environmental Protection Agency regulates styrene as a Hazardous Air Pollutant and has described styrene to be "a suspected toxin to the gastrointestinal tract, kidney and respiratory system, among others," and the International Agency for Research on Cancer and World Health Organization have for years considered styrene to be "possibly carcinogenic to humans." Styrene is used to manufacture many common household products such as plastic packaging and disposable cups, and is found in building insulation, automobile parts, floor waxes and polishes, and personal care products among other common items. It is also approved for use in containers and food-contact materials, and is an FDA-approved synthetic flavoring in ice cream and candy.
"Thousands of our members are exposed to styrene on the job," said Michael Wright, director of Health, Safety and Environment, United Steelworkers. "They have a right to know the truth—that our government has found that styrene exposures may lead to cancer in humans—and this listing makes it publicly known. It's time for the chemical industry to stop denying that truth, and instead put its resources into ensuring that styrene and other toxic chemicals are used as safely as possible."
Under the Public Health Service Act, HHS has delegated the responsibility of publishing a biennial report on carcinogens to the National Toxicology Program (NTP), a part of the National Institutes of Health. In its most recent Report on Carcinogens (ROC), released on June 10, 2011, NTP listed the chemical styrene as "reasonably anticipated to be a human carcinogen" based on evidence from studies in both humans and animals.
Immediately following the listing, the Styrene Information and Research Center (SIRC), an industry association, and Dart Container Corporation, the world's largest manufacturer of polystyrene cups, sued HHS in D.C. District Court, seeking to compel HHS to withdraw the styrene listing. SIRC member companies, which include Dart, are involved in the manufacturing and processing of styrene or in the fabrication of styrene-based products.
"Should this industry lawsuit be successful, it will prevent workers, consumers and members of the public who may be exposed to styrene, as well as health professionals, from receiving authoritative information about styrene and its impacts on human health," said Richard Denison, senior scientist at the Environmental Defense Fund and an expert on chemical safety."It could have a major chilling effect on the ability of government agencies to carry out their responsibilities to identify toxic chemicals and provide the public with potentially life-saving information about them."
The motion, which was prepared by the public interest law firm Earthjustice, is filed on behalf of the United Steelworkers, which represents workers who are especially exposed to styrene at their workplaces, and Environmental Defense Fund.
"We are compelled to take decisive action here to help the government vigorously defend its styrene listing," said Earthjustice's Marianne Engelman Lado. "The government must be able to continue its pursuit of sound science and disclose vital conclusions about the impacts of toxics on the public health. Workers, mothers and their children, all of us have a right to know, so that we may make the most informed and healthy choices in our daily lives."
For more information, click here.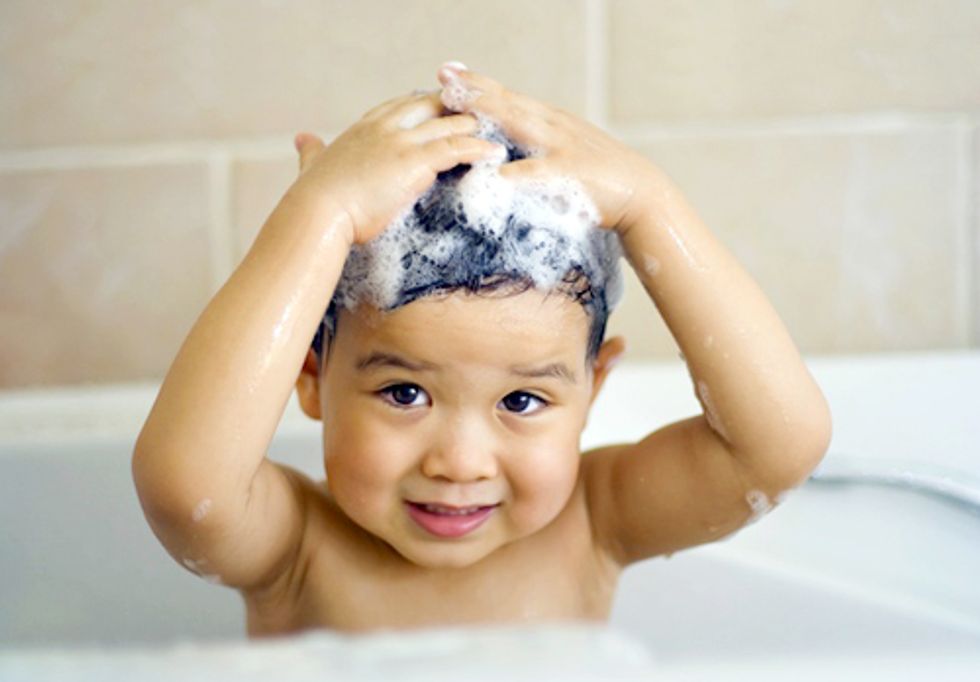 By Margie Kelly
It's well established that childhood obesity is linked to poor nutrition and a lack of exercise. First Lady Michelle Obama has launched the "Let's Move" initiative to combat childhood obesity by providing access to healthier foods at homes and schools, and helping kids get more physical activity each day. Improving kids' access to healthy food and exercise is something we all can support.
But new evidence shows a toxic chemical used to infuse shampoos and lotions with fragrance may also play a role in the soaring rates of childhood obesity.
A type of phthalate present in personal care products was found at high levels in overweight children, according to a recent study published by the Children's Environmental Health Center at Mount Sinai School of Medicine.
Researchers tested the urine of nearly 400 Black and Hispanic New York City children between the ages of 6 and 8. Monoethylene phthalate or MEP was associated with greater body mass index (BMI) and waist circumference in children. BMI in overweight girls with the highest exposure to MEP was 10 percent higher than those with the lowest MEP exposure, according to a press release from Mount Sinai.
MEP is a breakdown product of diethyl phthalate or DEP, which is widely used as an ingredient for fragrance in shampoos, soaps, deodorants, lotion and other personal care products, according to the Environmental Working Group (EWG).
Phthalates are endocrine-disrupting chemicals, which interfere with regular hormone functioning. Health and safety concerns about certain phthalates have led the U.S. Congress to ban their use in specific products intended for babies and children, including soft toys. The Mount Sinai study directs a new, harsh light on phthalates, as it's the first evidence of their link to childhood obesity.
Since the chemical industry is clearly signaling it won't give up phthalates without a fight, it's up to consumers to find a way to avoid the ubiquitous chemicals. Check out these tips from Lori at Groovy Green Livin'.
How to avoid phthalates:
1. Avoid fragrance. Fragrance mixtures are considered a trade secret or proprietary information and this enables companies to get away with not disclosing their "secret" ingredients. If a product lists "fragrance," steer clear.
2. Use EWG's Skin Deep Cosmetic Database to check the safety level of your personal care products. Find safe alternatives for nail polish and other cosmetics with toxic chemicals. Avoid buying plastic as much as possible. Get to know your plastics and stick with numbers 2 or 5. Avoid plastic shower curtains and #3 plastic.
3. Make your own cosmetics. This is the only way you will know with certainty what was used in your product.
4. Check the HealthyStuff.org database for toys bought before 2009—they may contain phthalates.
5. Look for products labeled "Phthalate Free."
6. Read the ingredients. Avoid anything with:
DBP (di-n-butyl phthalate) and DEP (diethyl phthalate) are often found in personal care products, including nail polishes, deodorants, perfumes and cologne, aftershave lotions, shampoos, hair gels and hand lotions (BzBP, see below, is also in some personal care products.)
DEHP (di-(2-ethylhexyl) phthalate or Bis (2-ethylhexyl) phthalate is used in PVC plastics, including some medical devices.
BzBP (benzylbutyl phthalate) is used in some flooring, car products and personal care products.
DMP (dimethyl phthalate) is used in insect repellent and some plastics (as well as rocket propellant)
For more information, click here.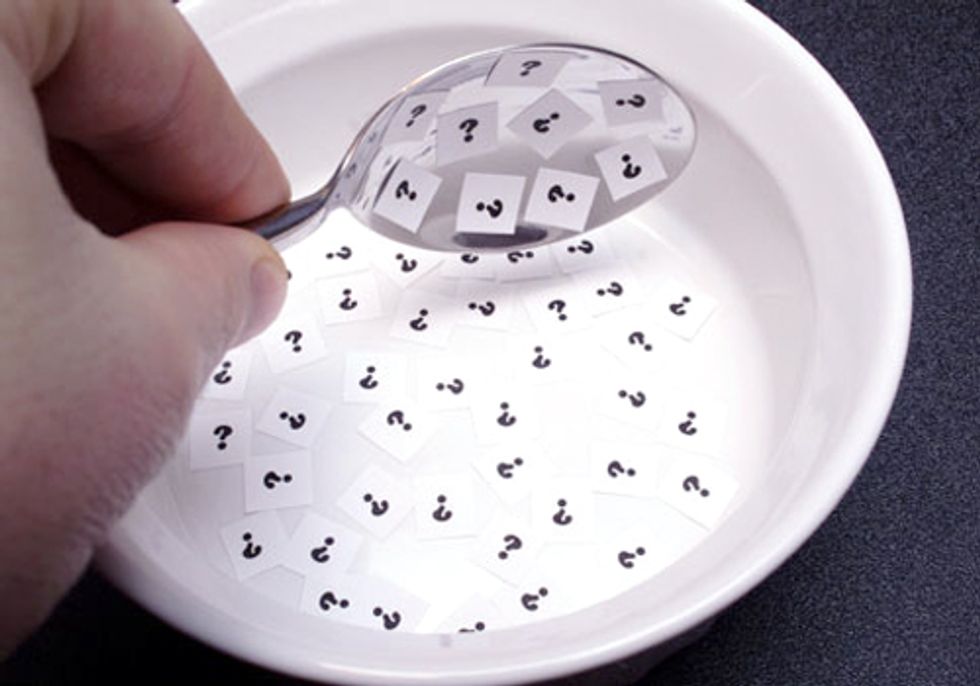 Today several leading nonprofits working on nanotechnology oversight—Center for Food Safety (CFS), Friends of the Earth, Institute for Agriculture and Trade Policy (IATP) and the International Center for Technology Assessment—issued a statement responding to recent steps taken by the Food and Drug Administration (FDA) that represent marginal progress toward regulation of products made with this new technology.
Last week FDA released new draft guidances on the use of nanotechnology in food and cosmetics. The agency's actions followed a lawsuit filed in December 2011 by the nonprofits regarding the agency's failure to respond to their longstanding 2006 petition demanding oversight action. On April 20, FDA responded to the petition and released the guidances. In its formal response to the groups' lawsuit, FDA acknowledged that there are differences between nanomaterials and their bulk counterparts, and that nanomaterials have potential new risks and may require new testing. However, the agency declined to enact mandatory regulations at this time.
"From 2006, when we filed our legal petition, to 2012, FDA has improved some," said George Kimbrell, CFS Attorney. "As these new responses show, the agency is no longer ignoring the scientific consensus that these nanomaterials have the capacity to be fundamentally different, and can create new and novel risks, necessitating new testing. Unfortunately, the agency has thus far only taken a voluntary rather than mandatory regulatory approach, despite the failure of voluntary approaches to elicit industry cooperation to regulate nanomaterials."
Nanotechnology is a powerful new set of technologies for observing, taking apart and reconstructing nature at the atomic and molecular level. Despite already being commercially available, nanomaterials in sunscreens, cosmetics, foods and food contact substances are unlabeled and largely untested for their human health effects. Existing research raises red flags, indicating that nanomaterials have the ability to enter the bloodstream through contact with the skin, ingestion and inhalation, as well as move in the natural environment once discarded. FDA has authority over these products under the Federal Food Drug and Cosmetic Act.
One of the leading nanomaterial product sectors is nano-sunscreens. In responding to this issue in the groups' legal petition, the agency re-opened the over-the-counter sunscreen "monograph" (or regulation), but has yet to decide whether or not the nano-sunscreens will be regulated as "new." Sunscreens are classified as drugs and require more rigorous review than other personal care products.
"FDA essentially punted for now on nano-sunscreens. To protect public health, FDA must require safety testing and data that addresses the novel properties and novel risks of nanomaterials. FDA has a responsibility to ensure that these potentially dangerous products are not sold in stores without more clarity about their safety and labeling," said Ian Illuminato, health and environment campaigner at Friends of the Earth.
Another potential area of concern is nanomaterials in food and food contact substances, such as food packaging materials and food conveyor belts. Although these products are far advanced in research and development, FDA does not believe them to have been commercialized. In a guidance released last week, FDA proposed classifying these substances as food additives, which require premarket testing and approval. The guidance advised that FDA likely would not accept industry claims that nano-scale food substances could be assumed to be safe because their macro-scale counterparts were assumed to be safe. Steve Suppan, senior policy analyst, Institute for Agriculture and Trade Policy declared, "This decision is a big win for consumers and will mean that nano-food additives will for the first time require pre-market safety review and approval. It is crucial that consumer organizations comment on the draft guidance to support this FDA decision, and urge that it be a basis for mandatory regulation."
The commercial use of nanomaterials in cosmetics is currently on the rise. However, FDA stated that it lacked statutory authority to require pre-market review of these products, meaning that without new laws FDA cannot stop a company from selling cosmetics, including nano-cosmetics, even while the safety of these products is uncertain. Congressional leaders have introduced a new bill, the Safe Cosmetics Act of 2011, to remedy this problem. "Our current cosmetics legislation is in desperate need of comprehensive reform, and the novel risks of nanomaterials just highlight that longstanding failing. The Safe Cosmetics Act of 2011 would give FDA the authority it needs to adequately regulate nano-cosmetics," said Illuminato.
Since the 2006 petition filing, FDA has taken a number of preliminary actions, including forming a task force, which issued a report and recommendations; holding multiple public meetings and workshops; publishing a number of FDA scoping documents and guidances; and, reopening the sunscreen drug monograph for the purpose of considering whether or not nano-sunscreens should be regulated as novel sunscreens.
"FDA is finally addressing nano technology in most of the areas for which it has oversight, which is a start," concluded Kimbrell. "Much more than voluntary guidance is needed, and we will remain vigilant in our efforts to drag the agency towards responsible regulation."
For more information, click here.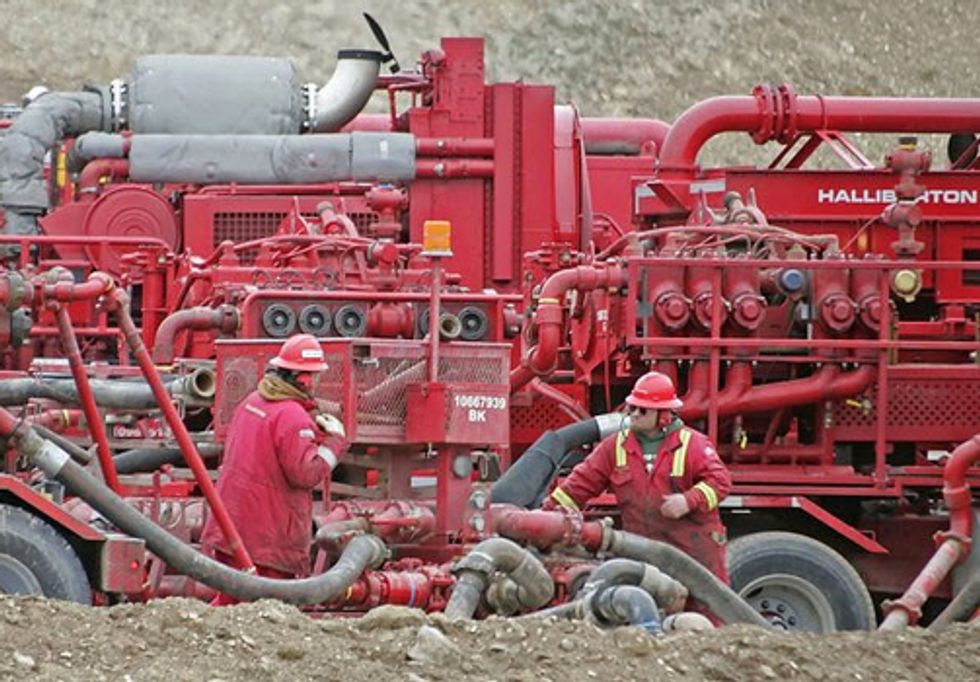 Today multiple environmental organizations called on President Obama's chief environmental advisor asking for a full environmental analysis of plans to export liquefied natural gas (LNG). The letter to the Council on Environmental Quality and the Environmental Protection Agency sounds the alarm that the agencies considering these export plans are not analyzing or disclosing the environmental impacts of the increased hydraulic fracturing or 'fracking' that would be necessary to support major LNG exports.
"Exporting liquefied natural gas means more dangerous fracking, a secretive and toxic part of the production process that the Sierra Club has no confidence in," said Michael Brune, executive director of the Sierra Club. "With the health of our communities and our environment at stake, it's up to our leaders at EPA and other agencies to keep their commitment to protecting Americans from the toxic threats to our air and water that come with liquefied natural gas."
"LNG facilities like the one proposed for Cove Point are intended to ship natural gas extracted in this country off to foreign lands, said Michael Helfrich of Lower Susquehanna Riverkeeper. "The result is that gas drillers can ship American gas overseas in order to make more money, but this increases the price of natural gas for us, and our communities and environment get ravaged by the shale gas "gold rush", including thousands of miles of new pipelines and new compressor stations through the Susquehanna Watershed. It may be a win for the gas drillers but it throws the idea of American energy independence out the window."
"Gas drilling is devastating the communities where it is happening; the claim of environmentally friendly fracking and shale gas drilling is just another expensive messaging campaign," said Maya van Rossum of the Delaware Riverkeeper. "People are losing their drinking water, their clean air, their health, and the beautiful landscapes they call home. The assertion of cheap gas and energy independence is just another marketing campaign—drillers are investing heavily in building and expanding LNG facilities in order to ship American extracted gas overseas. Americans are suffering all of the pollution and harm from gas drilling while foreign countries get to use the gas and drillers get to reap the profits. It's a lose lose for Americans."
On Feb. 7, 2012, The Sierra Club filed the first formal objection with the Department of Energy against the export of domestic gas produced from fracking. This objection called the export proposal an unwise plan which would make a dirty fuel even more dangerous and would cost families money by raising gas and electricity prices. The Sierra Club also intervened in proposals for LNG export facility permits in Sabine Pass, La. and Coos Bay, Ore.
The letter is signed by the Sierra Club, Columbia Riverkeeper, Delaware Riverkeeper, Earthjustice, Friends of Living Oregon Waters (FLOW), Klamath-Siskiyou Wildlands Center, Lower Susquehanna Riverkeeper and Rogue Riverkeeper. Full text of the letter as submitted is available upon request.
For more information, click here.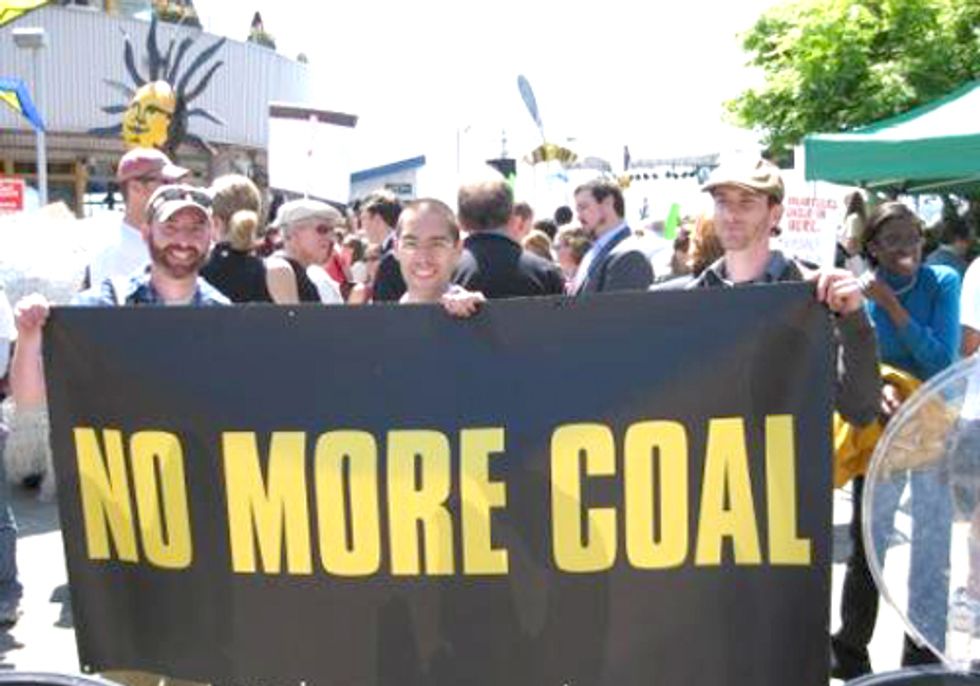 On Feb. 29 the Sierra Club marked a major milestone in the transition to clean energy as the Fisk and Crawford facilities in Chicago became the 99th and 100th coal-fired plants to announce retirement since January 2010. These iconic Midwest Generation owned plants are two of nine coal-fired plants from Chicago to Pennsylvania that announced plans to retire, including the Portland plant in Mt. Bethel, Pennsylvania.
The Sierra Club's goal is to retire one third of America's polluting coal plants by the year 2020 and replace that power with clean energy like wind and solar. Coal industry executives have called the Beyond Coal campaign "unrelenting and dramatic," with "hard hitting messages that put local officials in uncomfortable positions." A powerful grassroots movement has grown dramatically in recent years, made up of dozens of local and national groups and more than a million people taking action around the country.
"We are winning as city by city, communities are standing up and saying no to coal," said Mary Anne Hitt, director of the Beyond Coal campaign. "This latest milestone underscores the movement occurring across the country, and we will not power our future with the outdated energy sources of the 19th century. Now we must ensure that the transition from coal to clean energy happens in a way that protects workers and communities."
Pollution from coal-burning power plants contributes to a host of health problems, including respiratory illnesses and asthma attacks, heart disease and cancer. Retirement of these 100 plants is estimated to prevent more than 2,042 premature deaths, 3,299 heart attacks and 33,053 asthma attacks, according to the Clean Air Task Force.
"The Beyond Coal campaign deserves a big congratulations and thank you from everyone who values clean air," said Michael Bloomberg, philanthropist and mayor of New York City, whose Bloomberg Philanthropies recently donated $50 million to the Beyond Coal effort. "We are clearly witnessing the end of our dependency on coal and the move toward a cleaner energy future."
In addition to securing retirement dates for more than 100 coal plants nationwide and continuing to keep a watch on their progress to ensure they phase out on schedule, the Beyond Coal campaign has prevented 166 new coal plant proposals from being built. Preventing new coal plants and retiring existing coal plants has opened the space for clean energy. The U.S. solar and wind capacity is now over 50,000 megawatts, enough to power 11 million homes, and nearly 180,000 people are now employed by the solar and wind industries.
Many energy companies have decided not to invest in new coal plants due to economic reasons. A recent report by the Energy Information Agency predicts that coal-fired electricity will continue to decline in coming years.
Since the Beyond Coal campaign began:
Proposals for 166 new coal-fired power plants have been abandoned, opening market space for clean energy.
The campaign has helped secure retirement dates for 106 existing plants, meaning nearly 13% of current coal generation is now slated for retirement.
New mountaintop removal mining permits have slowed to a trickle.
19 colleges and universities have won fights to phase out coal plants on their campuses, thanks in large part to the hard hitting campaigns of Sierra Student Coalition.
Hundreds of thousands of people have mobilized in support of strong clean air and water protections.
Sierra Club and its allies signed an agreement with the Tennessee Valley Authority to phase out coal plants, representing the biggest clean air agreement in the history of the Southeast.
 "As America transitions away from coal, we must ensure that the communities, workers and families who have lived with and worked with coal will have opportunities to help lead us into a clean energy future," said Beyond Coal campaign lead volunteer Verena Owen.
For more information, click here.
—————
The Sierra Club's Beyond Coal campaign started as a three-person campaign in 2002 and has quickly grown into a powerhouse effort that is changing the way America produces energy. In 2001, the Bush administration met with coal industry representatives as part of a closed-door energy task force, to craft plans for a new "coal rush" -- the construction of 150 new coal-fired power plants. Had the industry prevailed in building these plants, the nation would have been locked into the use of 19th-century dirty fuels for the foreseeable future. The potential for entrepreneurs to develop wind, solar and other clean technologies would have been crippled. Working with local people in neighborhoods across the country, Sierra Club organizers began fighting Big Coal's efforts to push through these plants. Together, they achieved one victory after another.
The Sierra Club is the largest grassroots environmental organization in the country, with over 1.4 million members and supporters.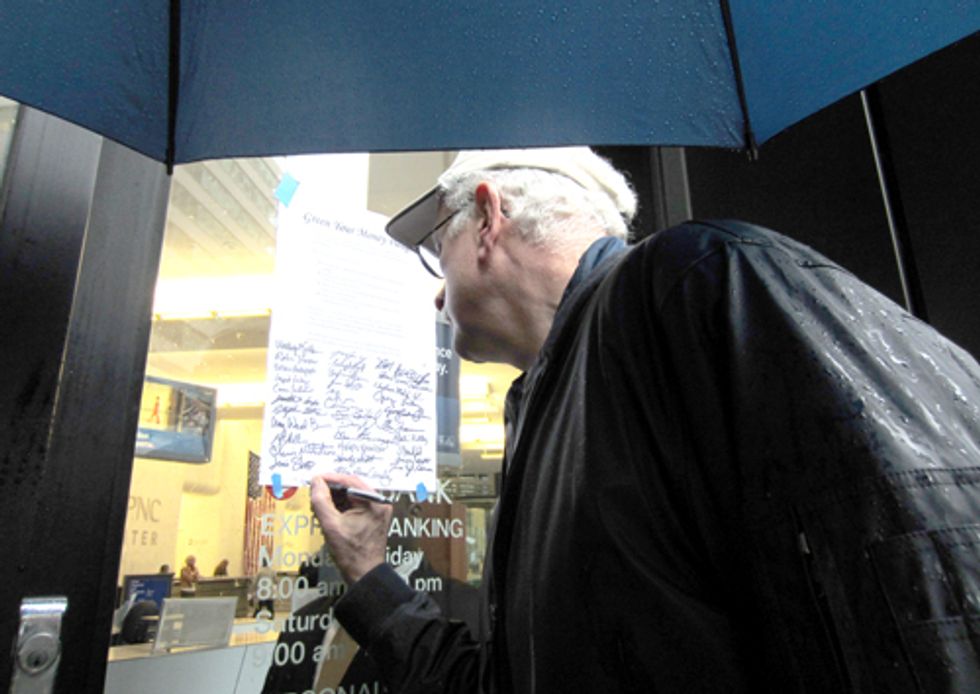 Members of Earth Quaker Action Team (EQAT) launched a website and held a press conference on Feb. 29 with 50 attendees to kick-off their Green Your Money Initiative. Green Your Money is a program to encourage consumers to close their accounts with PNC and pressure the bank to end all financing for companies that practice a controversial form of surface coal mining known as mountaintop removal. EQAT said they are giving PNC until May 31, 2012, or 90 days, to do so.
Kathy Miller, peace activist and member of Chestnut Hill Quaker Meeting announced that her congregation has formally decided to remove $1.9 million, which they have raised to build a new meetinghouse, from their current PNC accounts. "We are deeply concerned about this major destruction of the environment, and think it is important that the financial business and transactions of the Meeting are conducted in accordance with Quaker values and testimonies," Miller said.
Chris Nicholson spoke of his Quaker grandfather, co-founder of Provident National Bank, commonly known as "the Quaker Bank," which, after merging with Pittsburgh National in 1982, became PNC Financial Services. "He was a scientist, botanist, and astronomer, and an active Quaker. He had a strong interest in environmental issues and I am sure that he would object now to PNC money being used for destructive mining practices."
Pallavi Podapati represented members of the Temple and Penn Communities Against Mountaintop Removal, who met last month with senior PNC executives and are now organizing Green Your Money campaigns on both campuses. In addition, Swarthmore professor George Lakey announced plans for a Green Walk for Jobs and Justice, a 200 mile, 16-day walk between Philadelphia and PNC National Headquarters in Pittsburgh, stopping at Quaker meetings, like-minded congregations and PNC banks along the way.
Following the press conference, 30 participants walked to PNC regional headquarters, where they were locked out in the rain by the bank. The demonstrators were able to hand deliver a letter to PNC Philadelphia Regional President J. William Mills, and posted their pledge to the front door of the bank. "By joining together, we can call PNC Bank back into integrity with its publicly stated values, stand with the people of Appalachia, and help take the profit out of financing climate change," said Walter Hjelt Sullivan, program director with EQAT.
Mountaintop removal is a form of surface mining practiced in Appalachia that uses explosives to access the coal beneath. Recently released studies have associated high rates of respiratory disease, cancer and birth defects with proximity to these mining sites. EQAT has given PNC bank until May 31st to enact a 'sector exclusion' that would end its investments in companies that practice mountaintop removal, and has opened the website "GreenPNC.org" to collect Green Your Money pledges.
According to Rainforest Action Network, PNC Bank, which claims to have done "more to energize the green cause" than any other major bank, is one of the largest financiers of mountaintop removal. Published reports show that PNC has provided loans in the last year to companies responsible for up to 47 percent of all mountaintop removal mining, in spite of issuing a new policy in 2010 which appears to distance the bank from the practice.
For more information, click here.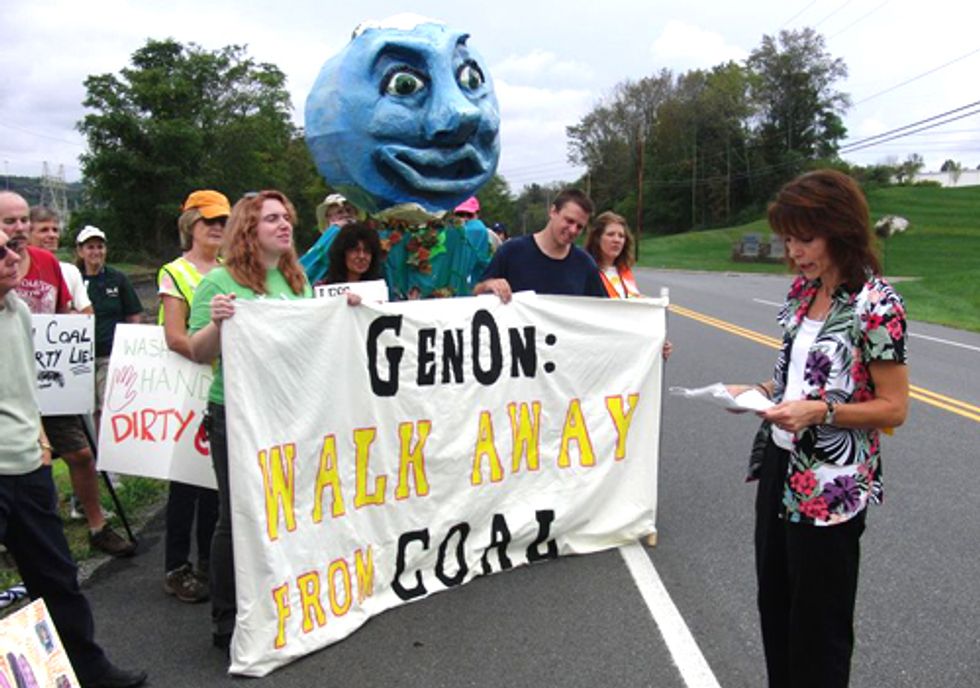 GenOn Energy Inc., a major nationwide energy generator, announced on Feb. 29 that the company will retire seven of its oldest, dirtiest coal-fired power plants.  These plants are located in Pennsylvania and Ohio, two states whose residents are most affected by pollution from coal-fired power plants.
GenOn announced the following retirements during a meeting with investors—Portland, Shawville, Titus, New Castle and Elrama in Pennsylvania and Niles and Avon Lake in Ohio. In total, these retirements will bring 2,980 megawatts of dirty and dangerous coal pollution to an end.
Pollution from coal-fired power plants, including sulfur dioxide, nitrous oxides and mercury, contributes to four of the five leading causes of death in the U.S.—heart attacks, stroke, respiratory illnesses and cancer. Closure of the seven plants will prevent more than 179 premature deaths, 300 heart attacks and 2,800 asthma attacks, according to data from the Clean Air Task Force. That same report estimated the total economic impact of premature deaths and disease from these plants at more than $1.3 billion.
"Above all, this is a win for public health and for families who have been breathing polluted air from these outdated plants," said Bruce Nilles, senior director of the Sierra Club's Beyond Coal campaign. "GenOn has recognized that operating outdated, dirty coal plants just doesn't make economic sense anymore, especially in a time when constructing a wind farm is now cheaper than building a new coal plant. What matters now is ensuring that GenOn does the right thing and transitions these workers into the growing clean energy sector."
One of these coal-fired power plants, the Portland Generating Station, is the subject of a landmark ruling by the U.S. Environmental Protection Agency (EPA) requiring the plant to reduce the pollution it releases and stop it from carrying over from the plant's home state into New Jersey. The plant opposed that ruling, which was the first of its kind on a single-source emitter; the Sierra Club, in a coalition of environmental groups including Clean Air Council and Greenpeace, filed notice to join the lawsuit to defend EPA's ruling.
Activists in Ohio praised the planned plant retirements at Avon Lake and Niles. "For decades, these plants have been polluting our air and water," said Dave Simons, a Cleveland, Ohio resident and Energy Committee Chair for the Ohio chapter of the Sierra Club. "Now we can look forward to a cleaner, brighter future when no one will get sick because of pollution from these plants."
But activists in both states also stressed the need for GenOn to ensure that its workforce will be transitioned into other employment when the plants are retired. "GenOn may have recognized that it just makes good economic sense for them to close these plants, but now they have the responsibility of making sure that their business decision doesn't mean unemployment for their workers," said Rashay Layman, organizing representative with the Sierra Club's Beyond Coal campaign in Ohio.
The retirements, the most recent in a wave of similar announcements from energy providers, come at a time when the nation's share of clean energy is at a record high. "Today's news is part of a national trend of clean energy replacing coal, with states like Iowa and South Dakota that generate 20 percent of their electricity from wind," said Randy Francisco, organizing representative with the Beyond Coal Campaign in Pennsylvania.
Coal plants are major sources of climate disruption and toxic air pollution like mercury, soot and carbon pollution. These seven plants bring the tally of coal plant retirements to 106 since the Sierra Club's Beyond Coal campaign began work to responsibly retire coal-fired power plants and develop clean energy in 2010.
For more information, click here.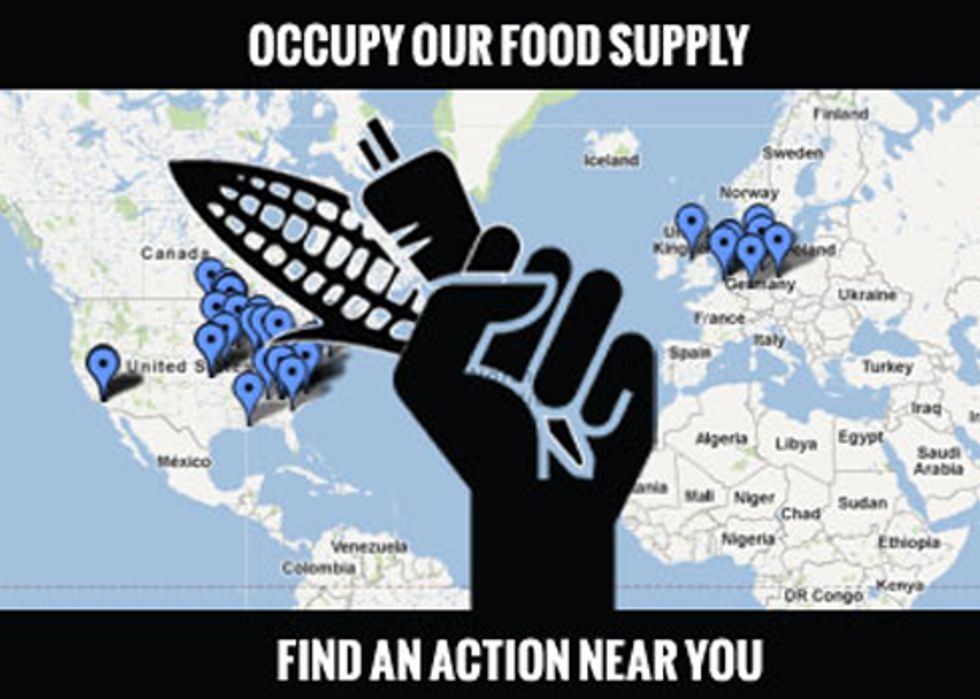 On Feb. 27, an unprecedented alliance of more than 60 Occupy groups and 30 environmental, food and corporate accountability organizations will join together for Occupy our Food Supply, a global day of action resisting the corporate control of food systems.
The call to Occupy our Food Supply, facilitated by Rainforest Action Network, is being echoed by prominent thought leaders, authors, farmers and activists including the Indian environmentalist Vandana Shiva, Food Inc.'s Robert Kenner, music legend Willie Nelson, actor Woody Harrelson, and authors Michael Pollan, Raj Patel, Anna Lappe, Gary Paul Nabhan, and Marion Nestle, among others. (See quotes in release below). The central theme uniting this diverse coalition is a shared sense of urgency to resist the corporate consolidation of food systems and create socially and environmentally just local solutions.
"Nothing is more important than the food we eat and the family farmers who grow it," said Willie Nelson, founder and president of Farm Aid. "Corporate control of our food system has led to the loss of millions of family farmers, destruction of our soil, pollution of our water and health epidemics of obesity and diabetes. We simply cannot afford it. Our food system belongs in the hands of many family farmers, not under the control of a handful of corporations."
From Brazil, Hungary, Ireland, and Argentina to dozens of states in the U.S., thousands of people will be participating in the Feb. 27 global day of action.  Participants will be reclaiming unused bank-owned lots to create community gardens; hosting seed exchanges in front of stock exchanges; labeling products on grocery store shelves that have genetically engineered ingredients; building community alliances to support locally owned grocery stores and resist Walmart megastores; and protesting food giants Monsanto and Cargill.
"Occupy our Food Supply is a day to reclaim our most basic life support system—our food—from corporate control. It is an unprecedented day of solidarity to create local, just solutions that steer our society away from the stranglehold of industrial food giants like Cargill and Monsanto," said Ashley Schaeffer, Rainforest Agribusiness campaigner with Rainforest Action Network (RAN).
Never have so few corporations been responsible for more of our food chain. Of the 40,000 food items in a typical U.S. grocery store, more than half are now brought to us by just 10 corporations. Today, three companies process more than 70 percent of all U.S. beef—Tyson, Cargill and JBS. More than 90 percent of soybean seeds and 80 percent of corn seeds used in the U.S. are sold by just one company—Monsanto. Four companies are responsible for up to 90 percent of the global trade in grain. And one in four food dollars is spent at Walmart.
The overwhelming support for Occupy our Food Supply underscores the unity between farmers, parents, health care professionals, human rights activists, food justice advocates and food lovers around the world who are increasingly viewing their concerns as different manifestations of the same underlying problem—a food system structured for short term profit instead of the long term health of people and the planet.
Supporting groups include—Bay Localize, Berkeley Association for Animal Advocacy, Biosafety Alliance, California Food and Justice Coalition, Chiapas Support Committee, Family Farm Defenders, Food Democracy Now, Food First, National Family Farms Coalition, PAN (Pesticide Action Network), Pesticide Watch, Planting Justice, Organic Consumers Association, Occupy Big Food, Occupy Claremont, Occupy Cargill, Occupy DC, Occupy Delaware, Occupy Denver, Occupy Farms, Occupy for Animal Rights, Occupy Fort Lauderdale, Occupy Food, Occupy Gardens Toronto, Occupy Jacksonville, Occupy Maine, Occupy MN/Seeds of Change, Occupy Monsanto, Occupy Philly (Occupy Vacant Lots), Occupy Portland, OWS-Food Justice, OWS Puppets, OWS Sustainability, Occupy Santa Cruz, Occupy SF Environmental Justice Working Group, and Occupy the Food System- Oakland, among many others.
For the full list of supporters and more information on the events planned for Occupy our Food Supply, click here.
Vandana Shiva, Indian physicist and internationally renowned activist, adds—"Our food system has been hijacked by corporate giants from the seed to the table. Seeds controlled by Monsanto, agribusiness trade controlled by Cargill, processing controlled by Pepsi and Philip Morris, retail controlled by Walmart—is a recipe for Food Dictatorship. We must Occupy the Food system to create Food Democracy."
Raj Patel, activist, academic and author of The Value of Nothing, reflects—"It's hard for us to imagine life without food corporations because they've made our world theirs. Although we think food companies make food for us, in almost every way that matters, we—and our planet—are being transformed to suit food companies. From their marketing to children and exploitation of workers to environmental destruction in search of profit, the food industry represents one of the most profound threats to sustainability we face today."
Occupy Wall Street's Sustainability and Food Justice Committees issued this statement in support of #F27—"On Monday, February 27th, 2012, OWS Food Justice, OWS Sustainability, Oakland Food Justice & the worldwide Occupy Movement invite you to join the Global Day of Action to Occupy the Food Supply. We challenge the corporate food regime that has prioritized profit over health and sustainability. We seek to create healthy local food systems. We stand in Solidarity with Indigenous communities, and communities around the world, that are struggling with hunger, exploitation, and unfair labor practices." 
"On this day, in New York City, community gardeners, activists, labor unions, farmers, food workers, and citizens of the NYC metro area, will gather at Zuccotti Park at noon, for a Seed Exchange, to raise awareness about the corporate control of our food system and celebrate the local food communities in the metro area." 
Marion Nestle, professor and author of What to Eat and Food Politics: How the Food Industry Influences Nutrition and Health, said—"While the food industry digs in to fight public health regulations, the food movement will continue to attract support from those willing to promote a healthier and more sustainable food system. Watch for more young people going into farming and more farmers' markets, farm-to-school programs, school meal initiatives, and grassroots community efforts to implement food programs and legislate local reforms. There is plenty of hope for the future in local efforts to improve school meals, reduce childhood obesity, and make healthier food more available and affordable for all."
Rukaiya Rofiq, director of the human rights organization Yayasan SETARA Jambi in Indonesia, said—"It is encouraging to see Americans connecting the dots between the food choices they make at a grocery store and the serious impacts those choices have here in Southeast Asia. When an additive like palm oil is used to make cheap crackers and cookies it gives companies a green light to expand palm plantations at all costs which is why we see community member homes bulldozed when they fight expansion, Indigenous land rights ignored, and natural rainforests completely decimated. Invisible companies like Cargill, who are profiting off the backs of Indonesians, must be held accountable in the countries they call home." 
Michael Ableman, farmer and founder of the Center for Urban Agriculture in Goleta, California, said—"We are focusing on what we are for, as much as what we are against. We are re-occupying our soils with life and fertility and our communities with good food. We are working to rebuild the real economy, one based on soil and seeds and sunlight and individuals and communities growing together."
For more information, click here.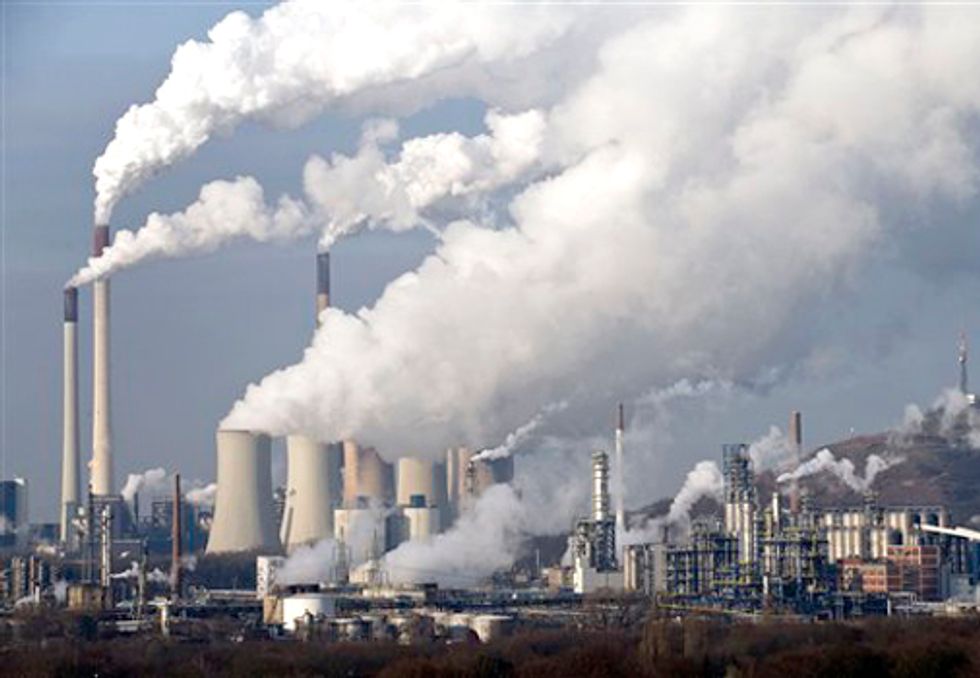 Earthjustice released a white paper and interactive map on Feb. 23 showing the locations and reported baseline emissions from 1,753 industrial power plants across the U.S. Industrial power plants are in‐house power plants that burn conventional fuels like coal, biomass and oil. The U.S. Environmental Protection Agency (EPA) is currently under court order to step in and protect public health from these sources of toxic air pollution.
"Many people don't know that major industrial operations often have their own personal power plants, which have not been subject to EPA clean air standards," said Earthjustice staff attorney Jim Pew. "People who live near industrial power plants pay a disproportionate cost in increased cancer risk, heart attacks, asthma and other respiratory illness. Americans have the right to know where these plants are located and the pollutants they emit. Now they can get this information easily online."
Though they are usually smaller than power plants that sell electricity to the public, industrial power plants released millions of pounds of toxic air pollutants like mercury, lead, benzene and acid gases in 2010 alone. Earthjustice has worked for more than a decade to reduce health threats from pollution caused by industrial power plants—also known as industrial boilers.
In February 2011, under a court-ordered deadline, the EPA issued Clean Air Act emission standards for industrial power plants. In December 2011, EPA issue a revised proposal and plans to finalize an updated standard by mid-2012. These standards (often referred to as the "Boiler MACT" rule) will bring IPPs into Clean Air Act compliance like any other power plant, saving thousands of lives each year and preventing widespread sickness, suffering and premature death, especially in communities that need the help most.
The white paper, The Toxic Air Burden from Industrial Power Plants, includes:
Health impacts of selected pollutants
Top 20 states for boiler emissions of mercury, lead, chromium, hydrochloric acid, PM2.5 (soot)
Top 20 facilities for these pollutants
Ranking of states with the most industrial boilers
An explanation of the research methods
The interactive map shows where these facilities are located from coast-to-coast.
Read the white paper and use the interactive map by clicking here.
For more information, click here.