By Brett VandenHeuvel
Thursday, Columbia Riverkeeper filed the nation's first lawsuit against the U.S. Environmental Protection Agency's administrator Scott Pruitt, Columbia Riverkeeper et al. v. Pruitt.
Pruitt has deep ties to the fossil fuel industry. As Attorney General of Oklahoma, he repeatedly sued the EPA to weaken environmental protections. It seems appropriate, then, that the first lawsuit against Pruitt could compel him to addresses the real impacts of climate change today. That's why we are in court, asking a federal judge to compel Pruitt to protect salmon from hot water—before it's too late.
Salmon need water cooler than 68°F for long-term survival, but the Columbia and Snake Rivers routinely exceed 70°F in the summer. And the water temperature continues to rise as our climate heats up. Low snow pack and record heat are becoming the new normal. For the Pacific Northwest, salmon are the canary in the climate change coal mine.
The summer of 2015 was a heart-breaking reminder of this long-recognized problem. That summer, I watched thousands of sockeye salmon swimming around in circles, scarred with lesions, waiting to die because they could not continue upstream to cold-water streams to spawn. Roughly 250,000 adult sockeye perished in the lower Columbia and Snake Rivers. Pollution—here, heat pollution—turned back almost entire run of Snake River sockeye salmon.
Climate change is not a future threat or something happening far away. It is impacting our quality of life, economy and local environment right now. The Columbia is just one example, but an important one.
Fortunately, there are things we can do right now to lower the water temperature in the Columbia and Snake Rivers. Dams on the Columbia and Snake Rivers create large, stagnant pools that warm up the water, but changing the operation of those dams to simulate more natural flows could reduce river temperature. And removing the four lower Snake River dams—which biologists have been recommending since the Clinton administration—could dramatically decrease the temperature of the lower Snake.
This lawsuit, if won, would require Pruitt to make a plan to protect salmon from the twin causes of hot water in the Columbia and Snake Rivers: climate change and dams. Under the Clean Water Act, the EPA must protect salmon from pollution, including heat pollution. We're asking a judge to order Pruitt to do his job: Acknowledge the immediate threat of climate change and make a plan to protect salmon.
The plaintiffs are Columbia Riverkeeper, Snake River Waterkeeper, Idaho Rivers United, Pacific Coast Federation of Fishermen's Associations and the Institute for Fisheries Resources. Plaintiffs are represented by: Bryan Hurlbutt, an attorney at Advocates for the West, a public interest nonprofit environmental law firm based in Boise, Idaho; Richard Smith, an attorney at Smith and Lowney PLLC in Seattle; and Miles Johnson, an attorney at Columbia Riverkeeper in Hood River, Oregon.
EcoWatch Daily Newsletter
By Brett VandenHeuvel
Communities on the frontlines of fossil fuel development are taking a stand against dangerous fossil fuel projects. Take a look at the big fight in the small town of Kalama, Washington. The Chinese government is planning to build the world's largest methanol refinery to convert fracked natural gas to liquid methanol for export to China to make plastics.
This four-minute video on the Kalama methanol refinery shows why these residents of this town are fighting and winning:
From a greenhouse gas perspective, this fight is a big deal. The methanol refinery alone would use more natural gas than all industry in Washington combined. Flip it around: If we win this one battle and stop the methanol refinery, we stop the equivalent of doubling industrial natural gas usage in Washington State.
While the gas industry tries to spin natural gas as clean, new science shows just the opposite. The bulk of natural gas is methane, a potent greenhouse gas. Methane leakage from gas wells and pipelines led scientists to conclude that fracked gas can be as bad coal for our climate. And it gets worse. Gas production in North America relies heavily on fracking, a process famous for polluting air and water, endangering the health of nearby residents.
On the Columbia River, we're no stranger to the fossil fuel industry's pipe dreams. Liquefied natural gas. Coal. Oil-by-rail. Our communities have celebrated major victories. The fossil fuel industry's love affair with the Columbia ignores our region's fierce passion for clean air, salmon and standing up for our neighbors. The coal and oil projects that remain—the nation's largest proposals for coal export and oil-by-rail terminals—face a high-profile movement led by cities, businesses, Tribes, faith leaders, conservationists and others to hold the line on short-sighted, high-impact fossil fuel proposals.
But the Kalama methanol refinery represents a new wave of fossil fuel export. This project would drive demand for massive new pipelines and lock the Pacific Northwest into a half century or more of fracked natural gas consumption, further delaying the transition to cleaner energy alternatives.
Northwest Innovation Works proposed a similar project in Tacoma, Washington, on Puget Sound. Community members and elected officials put the project under the microscope and rejected it. Just days before the company dropped their Tacoma methanol refinery idea (and doubled-down in Kalama) an elected public utilities commissioner told the company to "go away and don't come back" without specific answers to Tacoma's concerns.
Tacoma is a city of 200,000. Kalama is a town of 2,000. The passion to fight the methanol refinery is strong and inspiring in Kalama. But because of its small size, voices must rise from across the Pacific Northwest to stop this behemoth. You can help by signing our petition to Gov. Jay Inslee calling on him to oppose the methanol refinery.
waterlust.com / @tulasendlesssummer_sierra .
Each product featured here has been independently selected by the writer. If you make a purchase using the links included, we may earn commission.
The bright patterns and recognizable designs of Waterlust's activewear aren't just for show. In fact, they're meant to promote the conversation around sustainability and give back to the ocean science and conservation community.
Each design is paired with a research lab, nonprofit, or education organization that has high intellectual merit and the potential to move the needle in its respective field. For each product sold, Waterlust donates 10% of profits to these conservation partners.
Eye-Catching Designs Made from Recycled Plastic Bottles
waterlust.com / @abamabam
The company sells a range of eco-friendly items like leggings, rash guards, and board shorts that are made using recycled post-consumer plastic bottles. There are currently 16 causes represented by distinct marine-life patterns, from whale shark research and invasive lionfish removal to sockeye salmon monitoring and abalone restoration.

One such organization is Get Inspired, a nonprofit that specializes in ocean restoration and environmental education. Get Inspired founder, marine biologist Nancy Caruso, says supporting on-the-ground efforts is one thing that sets Waterlust apart, like their apparel line that supports Get Inspired abalone restoration programs.
"All of us [conservation partners] are doing something," Caruso said. "We're not putting up exhibits and talking about it — although that is important — we're in the field."
Waterlust not only helps its conservation partners financially so they can continue their important work. It also helps them get the word out about what they're doing, whether that's through social media spotlights, photo and video projects, or the informative note card that comes with each piece of apparel.
"They're doing their part for sure, pushing the information out across all of their channels, and I think that's what makes them so interesting," Caruso said.
And then there are the clothes, which speak for themselves.
Advocate Apparel to Start Conversations About Conservation
waterlust.com / @oceanraysphotography
Waterlust's concept of "advocate apparel" encourages people to see getting dressed every day as an opportunity to not only express their individuality and style, but also to advance the conversation around marine science. By infusing science into clothing, people can visually represent species and ecosystems in need of advocacy — something that, more often than not, leads to a teaching moment.

"When people wear Waterlust gear, it's just a matter of time before somebody asks them about the bright, funky designs," said Waterlust's CEO, Patrick Rynne. "That moment is incredibly special, because it creates an intimate opportunity for the wearer to share what they've learned with another."
The idea for the company came to Rynne when he was a Ph.D. student in marine science.
"I was surrounded by incredible people that were discovering fascinating things but noticed that often their work wasn't reaching the general public in creative and engaging ways," he said. "That seemed like a missed opportunity with big implications."
Waterlust initially focused on conventional media, like film and photography, to promote ocean science, but the team quickly realized engagement on social media didn't translate to action or even knowledge sharing offscreen.
Rynne also saw the "in one ear, out the other" issue in the classroom — if students didn't repeatedly engage with the topics they learned, they'd quickly forget them.
"We decided that if we truly wanted to achieve our goal of bringing science into people's lives and have it stick, it would need to be through a process that is frequently repeated, fun, and functional," Rynne said. "That's when we thought about clothing."
Support Marine Research and Sustainability in Style
To date, Waterlust has sold tens of thousands of pieces of apparel in over 100 countries, and the interactions its products have sparked have had clear implications for furthering science communication.
For Caruso alone, it's led to opportunities to share her abalone restoration methods with communities far and wide.
"It moves my small little world of what I'm doing here in Orange County, California, across the entire globe," she said. "That's one of the beautiful things about our partnership."
Check out all of the different eco-conscious apparel options available from Waterlust to help promote ocean conservation.
Melissa Smith is an avid writer, scuba diver, backpacker, and all-around outdoor enthusiast. She graduated from the University of Florida with degrees in journalism and sustainable studies. Before joining EcoWatch, Melissa worked as the managing editor of Scuba Diving magazine and the communications manager of The Ocean Agency, a non-profit that's featured in the Emmy award-winning documentary Chasing Coral.
About 95 metric tons of oil leaked into the North Sea on Sunday from BP's Clair platform, and it will be left in the ocean. BP says the oil is moving away from land and dispersing naturally, but the spill is a reminder that accidents happen as more oil development is eyed for the Arctic.
Oil slick visible from spill off BP Clair platform in the North Sea.Maritime and Coastguard Agency
In what BP called a "technical issue," oil was released into the North Sea, located about 46 miles, west of the Shetland Islands. BP shut down the oil rig and said it is investigating the accident.
The oil company said it had conducted five aerial surveys with three more planned for Tuesday to monitor the oil slick.
"It is considered that the most appropriate response remains to allow the oil to disperse naturally at sea, but contingencies for other action have been prepared and are available, if required," BP said.
In addition to Clair, BP operates the Quad204 facility in the North Sea, 108 miles west of Shetland, in a field that has been drilled since 1998. The North Sea has seen oil and gas extraction for decades, with about half of the estimated reserves having already been taken. Oil production peaked in 1999, but production has been on an upswing in recent years. A recent discovery off Norway, the Johan Sverdrup oil field, is expected to begin production in 2019.
According to energy consultancy Crystol Energy, "The Johan Sverdrup field is expected to be one of the most important industrial projects in Norway over the next 50 years."
Crystol Energy
From 2000 to 2011, there were 4,123 separate oil spills in the North Sea, according to an investigation by The Guardian. Oil companies were fined for just seven of them. No single fine was greater than about $25,000.
There have been a number of major oil spills in the North Sea—the largest of which was the 1977 Bravo blowout that released an estimated 80,000 to 126,000 barrels of oil. The well spewed oil for seven days. In 2011, Shell spilled more than 200 metric tons from the Gannet Alpha platform, and a 2007 mishap while a tanker was loading oil resulted in a spill of 4,000 metric tons, or about 25,000 barrels of oil. None of these spills were alleged to have any ecological impact, and all but the Bravo blowout were allowed to disperse, unchecked, by the sea.
As the Arctic Ocean warms, oil giants are eyeing the northern seas for more oil exploration and development. It is a dangerous environment in which to drill.
As Greenpeace stated, "The long history of oil spills around the world has made one thing clear: the only way to prevent an oil spill is to keep oil in the ground."
14 Reasons Why We Must Never Drill in the #Arctic http://t.co/sjVsap21v2 @Earthjustice @sierraclub @Waterkeeper @350 http://t.co/8ircgdCMzh

— EcoWatch (@EcoWatch)1435241161.0
The Arctic lacks the infrastructure to stop, mitigate or clean up a major oil spill, or even to quickly aid workers on a damaged platform.

But that isn't stopping oil companies. Today, Caelus Energy boasted of a "world-class" discovery that could turn out to be one of the largest finds in Alaska. In a press release, Caelus CEO Jim Musselman called the find "really exciting" and the company said the Smith Bay complex could produce 200,000 barrels of oil per day.
"Without the state tax credit programs, none of this would've happened, and I'm not sure Caelus would've come to explore in Alaska," Musselman added.
In June, 400 scientists signed a letter urging President Obama to stop any further oil development in the Chukchi and Beaufort Seas. A 2014 study found that the polar bear population in the Southern Beaufort Sea had dropped by an astounding 40 percent from 2001 to 2010.
"Accidents can and do happen, and in this extreme environment, the only truly safe approach to protect the unique and fragile Arctic offshore environment is no drilling whatsoever," Brad Ack, World Wildlife Fund's senior vice president for oceans, said in July.
Over the last two years, I've written four articles about the massive problem with methane emissions from hydropower dams and reservoirs. Finally, the mainstream media covered this story Thursday after an international team of scientists released a new study that synthesizes more than 100 scholarly articles on the topic.
The Seattle Times headline read, "Hydropower Isn't Carbon Neutral After All" and the Washington Post headline read, "Oh Great—Scientists Have Confirmed A Key New Source Of Greenhouse Gases"
The scientific study featured in these news articles will appear next week in the journal Bioscience and is co-authored by 10 international researchers including scientists at the U.S. Environmental Protection Agency. As reported in the Seattle Times and Washington Post, key findings in the scientific study include:

Methane emissions from dams and reservoirs across the planet, including hydropower, are estimated to be significantly larger than previously thought, approximately equal to 1 gigaton per year.
The international boom in the construction of hydropower projects is rapidly accelerating this increase in methane emissions.
Reservoirs in mid-latitude areas of the planet, including in the U.S., can have as high of methane emissions as those in tropical countries which have been measured to emit as much greenhouse gases as coal-fired power plants.
The United Nation's Intergovernmental Panel on Climate Change (IPCC) should now better account for these massive methane emissions and include them in climate change scenarios.
In the four articles I wrote:
I laid out the science behind why dams and reservoirs cause methane emissions. I explained how there are hundreds of dams under construction right now and thousands in the planning process, and I described how the U.S. government and the IPCC need to address this issue because countries around the world are sweeping it under the rug.
Inspiring news & a great example of what a few people can accomplish w/ dedication. https://t.co/ErHTKrTbjF cc: @RobertKennedyJr #Futaleufu

— Leonardo DiCaprio (@Leonardo DiCaprio)1473814499.0
Now I'm taking it a step farther. I'm calling for a global moratorium on the construction and permitting of all hydropower projects.
Hydropower is being pushed forward as "clean" and "carbon free" by an industry that is making hundreds of billions of dollars per year building dams. Countries, including the U.S., are in denial about how hydropower is contributing to climate change. Corruption in developing countries is undermining democracy and endangering the lives of local people who are fighting these projects. The murder of dam-fighter Berta Cáceres in Honduras got widespread international attention, but it is only the tip of the iceberg for the human rights abuses faced by local people fighting hydropower across the planet.
A moratorium on hydropower is the only just path forward.
The Pennsylvania Supreme Court has ruled that the state's controversial Act 13 is unconstitutional, calling it a special law that benefits the shale gas industry. The massive Marcellus Shale formation, which underlies a large area of Western Pennsylvania, provides more than 36 percent of the shale gas produced in the U.S.
Big news! PA Supreme Court rules Act 13 is an unconstitutional "special law" benefiting oil & gas industries. https://t.co/7jtMaKhnSe

— FracTracker Alliance (@FracTracker Alliance)1475181015.0
The Pennsylvania State Legislature passed Act 13 in 2012 and it was almost immediately challenged by seven of the state's municipalities along with the Delaware Riverkeeper Network and a private physician. The onerous law enabled natural gas companies to seize privately owned subsurface property through eminent domain, placed a gag order on health professionals to prevent them from getting information on drilling chemicals that could harm their patients, and limited notification of spills and leaks to public water suppliers, excluding owners of private wells that supply drinking water for 25 percent of Pennsylvania residents. Act 13 also pre-empted municipal zoning of oil and gas development.
"The decision is another historic vindication for the people's constitutional rights," stated Jordan Yeager, lead counsel on the case representing the Delaware Riverkeeper Network and Bucks County municipalities on the case. "The court has made a clear declaration that the Pennsylvania legislature cannot enact special laws that benefit the fossil fuel industry and injure the rest of us."
On Dec. 19, 2013, the state Supreme Court issued a narrow ruling on the grounds that the law violated the Environmental Rights Amendment of the Pennsylvania Constitution. That ruling returned local zoning rights to municipalities. It also ordered the state Commonwealth Court to reconsider other provisions. The ruling by the Supreme Court issued Wednesday addresses those rulings and should end the litigation.
Protestors march earlier this year for clean energy.Delaware Riverkeeper Network
The state Supreme Court held that the gag order and exclusion of private wells from notification were all unconstitutional. The ruling prohibits the state Public Utility Commission from having oversight on local ordinances and from withholding certain payments from municipalities that limit shale gas drilling.
In its ruling, the state Supreme Court wrote that the eminent domain provision of Act 13 "is unconstitutional on its face, as it grants a corporation the power of eminent domain to take private property for a private purpose, in violation of the Fifth Amendment of the United States Constitution and Article I, Sections 1 and 10 of the Pennsylvania Constitution."
"A majority of our state legislators joined with the oil and gas industry in placing corporate desires and profits over the constitutional rights of Pennsylvania citizens," said John Smith, the attorney who represented four Western Pennsylvania municipalities in the case. "The Pennsylvania Supreme Court correctly found that the constitution is not a document to be ignored."

The gas industry appeared to shrug it off. "It's not a big deal in the grand scheme of things," said energy attorney Michael Krancer, referring to the court's decision. Krancer was secretary of the Pennsylvania Department of Environmental Protection when the law was passed.
The industry-side Marcellus Drilling News pulled no punches in its reaction to the ruling. They called the plaintiffs "seven selfish towns" (twice in one paragraph) and blamed the ruling on "four left-wing Democrat judges." But even they admitted that, for all practical purposes, Act 13 is now dead.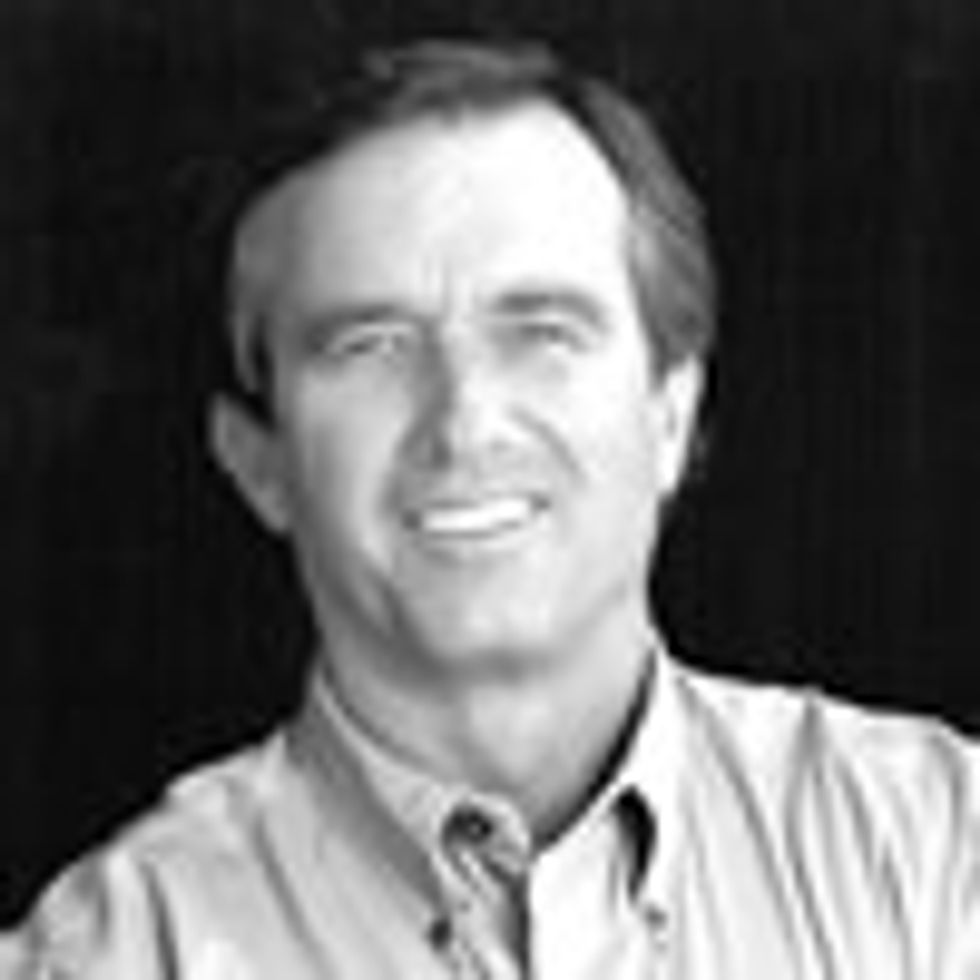 THIRTY-NINE YEARS AGO, CONGRESS SIGNED INTO LAW A HISTORIC PIECE OF LEGISLATION THAT WOULD, FOR MORE THAN THREE DECADES, TURN THE TIDE OF OUR POLLUTED WATERWAYS AND HOLD BIG POLLUTERS ACCOUNTABLE FOR THEIR ACTIONS.
When the Clean Water Act was enacted, the Cuyahoga River was so polluted that it literally caught fire, the majestic Hudson River's fishery was gone and Lake Erie was declared all but dead. This bold legislation put forward by visionaries in Congress returned control of our nation's waterways to the citizens of the United States as part of the public trust. However, today the concept of the public trust, the commons, is being quickly eroded by corporate polluters and their cronies in Congress who are determined to return to the era of using out nation's waterways as open sewers, toxic dumps and landfills.
Despite the fact that the Clean Water Act has been responsible for providing millions of Americans with opportunities to swim, drink and fish in clean water, every branch of our federal government—the legislative, executive and judicial—have taken aim at the Act. The courts have worked to narrow the definition of "waters of the United States," the Bush Administration used its power to narrow that definition even further, and Congress made efforts to chip away at the Act. Even the states have joined the party, cutting clean-water enforcement budgets every time they face a fiscal challenge. Now, however, our Congress is launching the most aggressive, nefarious attacks on our right to clean water in the nation's history.
As the Clean Water Act moves into its 40th year, it faces a crisis not of its own doing, but one engineered by members of Congress who put the interests of the public aside to do the bidding of the corporate polluters who fill their campaign coffers. If their efforts succeed, they will cripple contemporary American democracy and undermine the most extraordinary body of environmental law in the world. We cannot allow that to happen.
For the past several months, a myriad of bills before the U.S. House of Representatives either have been laden with extraneous amendments and anti-environmental "riders" that seek to dismantle our environmental protections piecemeal or, in the case of one of these bills, the cynically named "Clean Water Cooperative Federalism Act of 2011" (H.R. 2018), seeks to take a sledgehammer to the very foundation of the Clean Water Act, which has become a global model for water protection.
Seeking to strip the federal government's authority to regulate water quality standards and weaken the U.S. Environmental Protection Agency's (EPA) power to enforce the law when states fail to protect waterways, this approach will start a race to the bottom, as shortsighted and self-interested state politicians dismantle their clean water laws in payback to their supporters, including the nation's worst polluters.
These bills, amendments and budget riders propose to gut the Clean Water Act and jeopardize the environmental health of our waterways and the lifeblood of our communities across the country, all without public debate. We must take action. This Congress must face the same public backlash that the l04th Congress faced when it took aggressive action to despoil the waters we use for swimming, drinking and fishing.
Waterkeeper Alliance and our partners will work every day to remind Americans, and the world, that we have indeed come a long way from 1969, when the Cuyahoga River was burning. But we still have a long way to go to protect all of our waterways. Congress' 1972 goal was to have eliminated all discharges of pollutants into the nation's navigable waters by 1985. Almost two decades later, in 2002, the U.S. EPA mournfully acknowledged that water quality in many parts of the country was in steady decline.
Waterkeeper Alliance is officially launching its Clean Water Act 40 Campaign to celebrate, activate and advocate for the Clean Water Act during the 40th anniversary of this landmark legislation. Throughout 2012, Waterkeeper Alliance will be working with partners to engage communities across the nation to stand up for their basic right to swimmable, drinkable and fishable water. We will not stand for any attacks on our communities that undermine the clean water protections that our streams, rivers, lakes and estuaries have been afforded over the past 40 years.
Reprinted with permission from Waterkeeper Magazine. To read the winter issue of the Waterkeeper Magazine, click here.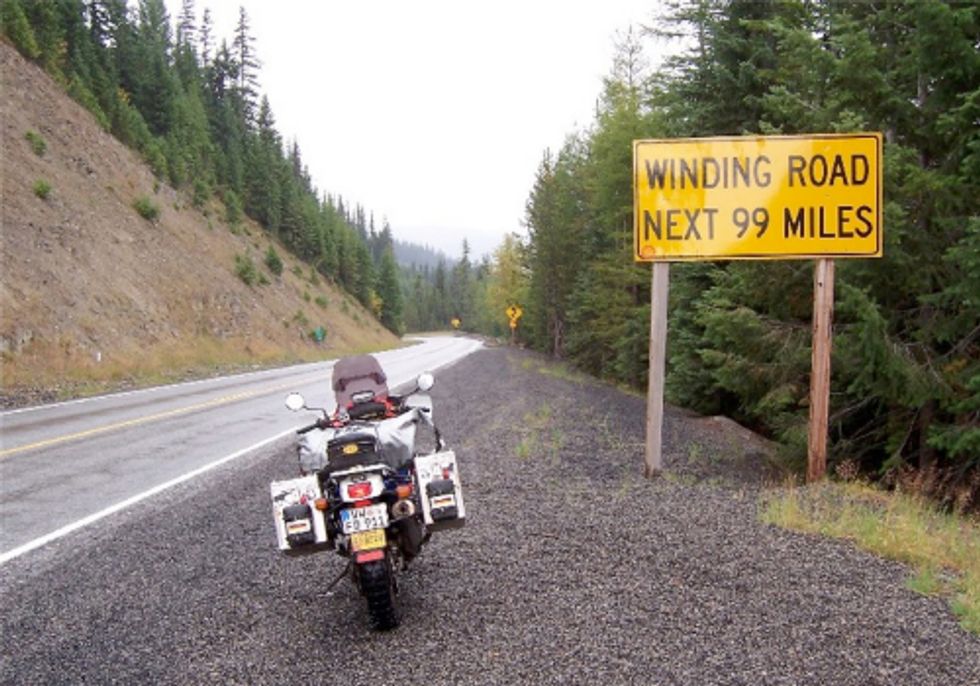 There's a new entry on the list of famous upsets—David Slays Goliath, Jack Topples Giant, Red Sox Sweep Yanks. And now—Little Guys Beat Big Oil.
Beginning in 2008, ExxonMobil and officials from Montana and Idaho secretly planned the shipment of more than 200 massive truckloads of oil-field processing equipment along some of the country's most scenic roads on their way to Alberta's tar-sands project. Each "Big Rig" assigned to travel these winding, narrow roads would be larger than the Statue of Liberty—220-feet long, 28-feet high, 26-feet wide and weighing 330 tons. The planned route included National Scenic Highway 12 along Idaho's Lochsa River and Montana's equally beautiful Highway 200 along the Big Blackfoot River.
The public first became aware of the agreement late last year when crews inexplicably began installing ultra-tall poles at hundreds of power-line crossings along these highways. At that point Montana's Department of Transportation (MDOT) fast-tracked the issuance of permits for these trucks, based on an environmental assessment produced by Exxon that, not surprisingly, found no environmental risks in the project. Despite MDOT's public-comment website crashing and being disabled for more than a week when it was swamped by the public's enormous uproar, MDOT Director Jim Lynch refused to extend the public review process beyond 30 days. He then announced that approximately 8,000 citizen-protest letters that had been presented in a form suggested by Natural Resources Defense Council would only count as a single protest.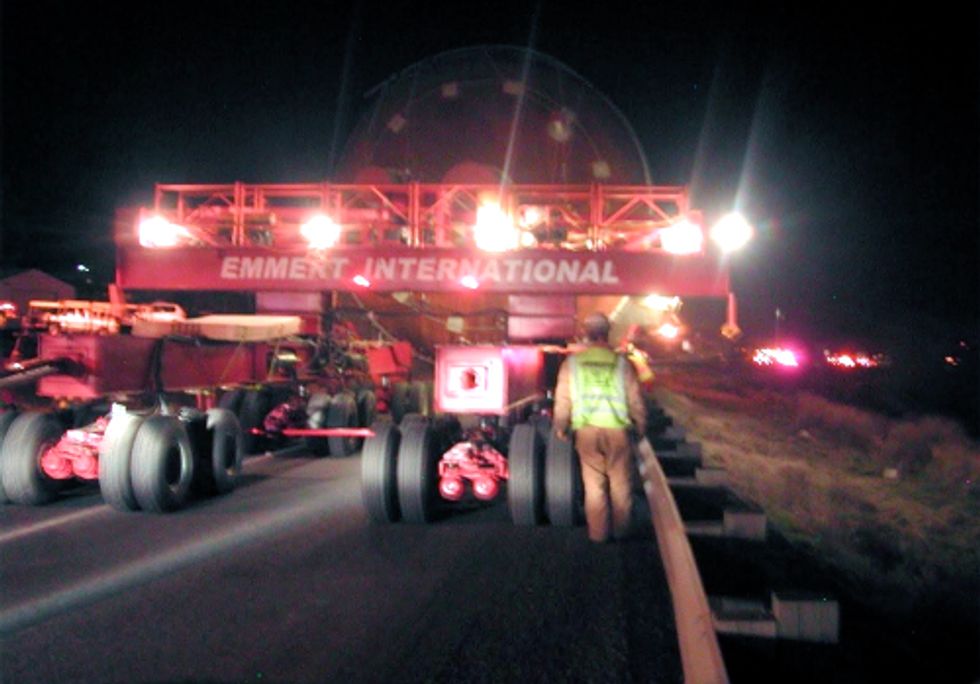 The deck was clearly stacked and final approval seemed inevitable. Still, a number of local environmental groups, including Big Blackfoot Riverkeeper, rallied together and convinced Missoula County, which lies in the middle of the proposed route, to lead a lawsuit against MDOT for its hastened, sloppy review process. Timing was crucial. The suit was filed on April 11, 2011, as the first mega-load was creeping up Idaho's Lochsa valley, just a few miles from the Montana border on the top of Lolo Pass. A temporary restraining-order halted that load, and on July 19, what had seemed an impossible dream began to be realized when the court issued a preliminary injunction against MDOT and ExxonMobil, determining that the state had failed to consider seriously the environmental impacts of the project.
Recognizing the long delays and formidable costs it faced in continuing the fight, ExxonMobil announced plans in early August to reconfigure the loads into smaller units that could travel on interstate highways. A further vindication for the plaintiffs came one week later when Montana Governor Brian Schweitzer demanded MDOT Director Lynch's resignation.
Meanwhile, high up on Lolo Pass, that first mega-load has sat quietly on a siding, the company being unable to secure a permit to move it in either direction. It has become Montanans' 220-foot long monument to the power of the people over Big Oil.
For more information, click here.
Reprinted with permission from Waterkeeper Magazine. To read the winter issue of the Waterkeeper Magazine, click here.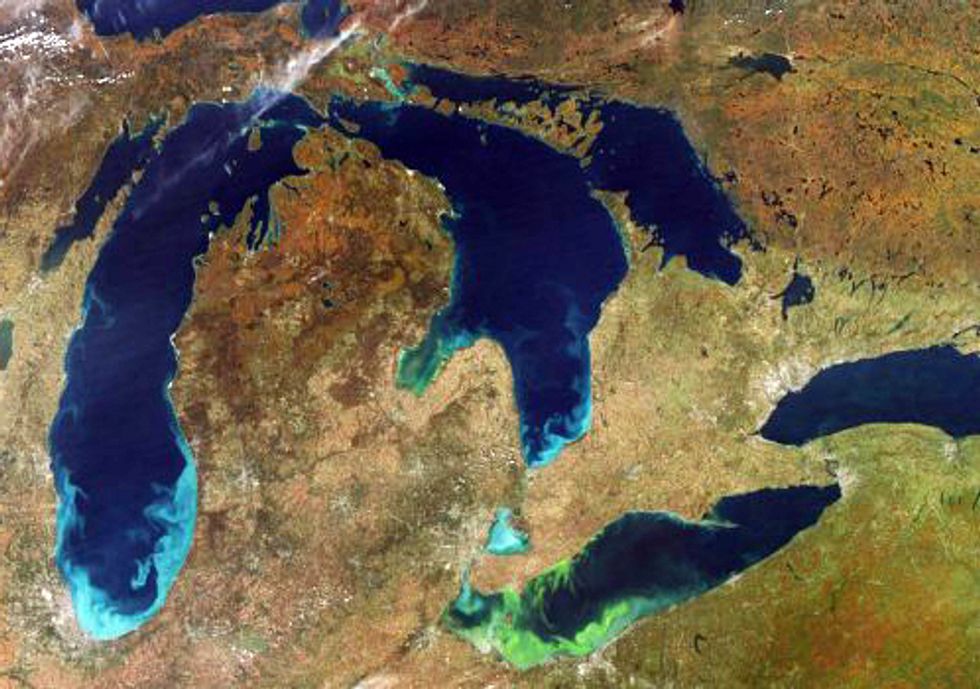 by Sandy Bihn
Lake Erie 2011 is going down in the history books as the worst year for excess algae in decades—maybe ever. The algae was so bad that boat motors were slowed while driving through the algae. This was happening east of Lake Erie's islands and into Canada in open water eight miles or more from shore. The algae went all the way past Cleveland to nearly Pennsylvania on Lake Erie's southern shore and east to Pelee Island in Ontario. The satellite images showed the massive bright green algal blooms covering about two thirds of Lake Erie's western and central basins.
Lake Erie has been experiencing growing algae and microcystis problems, also known as harmful algal blooms since 2003 with Heidelberg University data showing a steady increase in soluble reactive phosphorous since 1995. The nutrients which fuel algae growth are carbon, nitrogen and phosphorous. Of these three nutrients, phosphorus is the smallest in quantity but the easiest to control. In the 1980s, reductions in phosphorous discharges in wastewater plants and the banning of phosphorous in laundry detergent, along with the elimination of other toxic discharges, have created a healthier Lake Erie.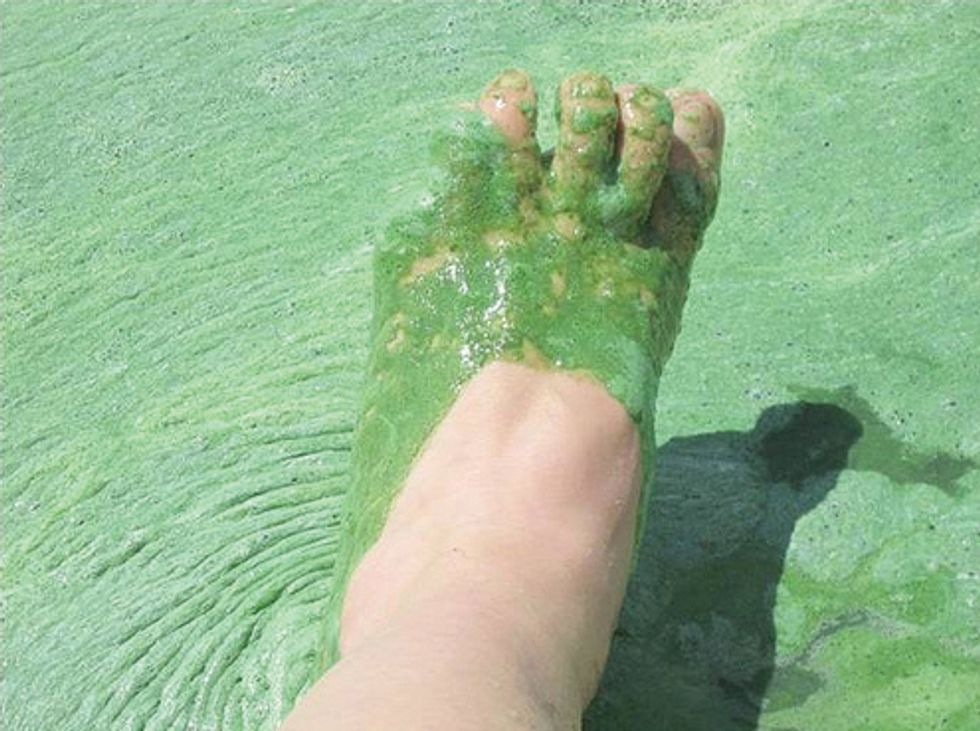 Excess algae creates many problems, including increases in water treatment costs, decreases in tourism, increases in catfish and carp, and decreases in walleye, perch and bass. The algae impacts human and animal health with many beaches posting advisory signs from the Ohio Department of Natural Resources advising, "Algal toxins at this location are unsafe, swimming and wading are not recommended. Do not ingest the water and avoid surface scum."
Lake Erie is not alone in its struggle with too many nutrients causing too much algae. Weather changes such as increased temperatures, heavy rainfalls and severe winds increase the likelihood of harmful algae. Other bodies of water in the U.S. that struggle with algae problems include Maryland's Chesapeake Bay, Wisconsin's Lake Champlain, Michigan's Saginaw Bay, Ohio's Grand Lake St. Marys and the Gulf of Mexico.
In Lake Erie, more than 40 percent of the phosphorous comes from the Maumee River and 40 percent comes from the Detroit River. The rest of Lake Erie's tributaries and outfalls contribute a little less than 20 percent.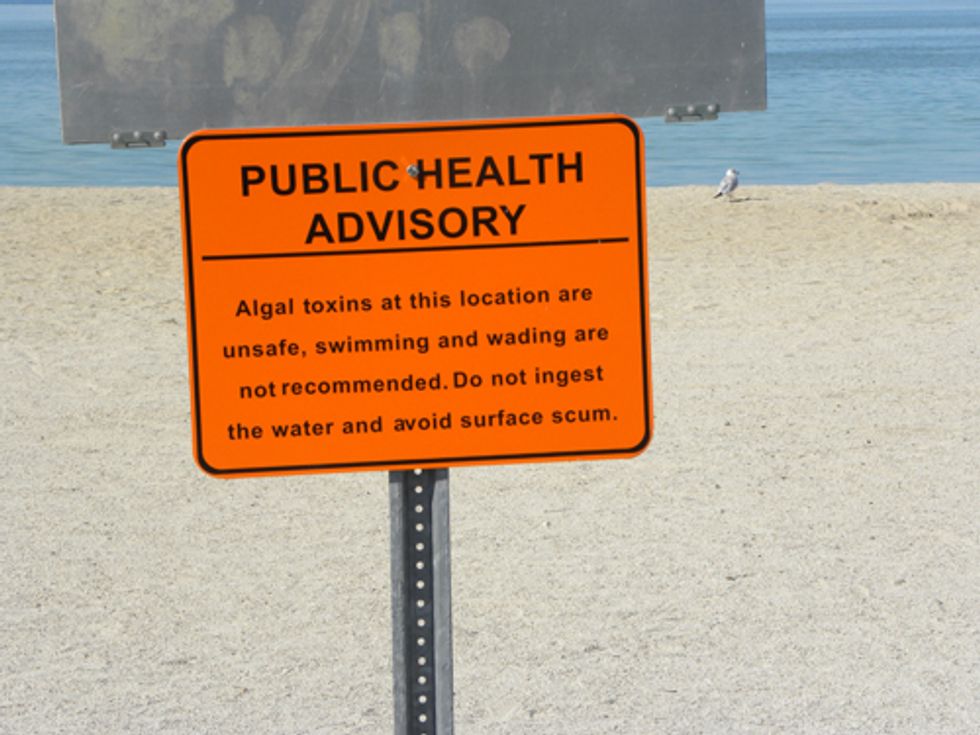 According to a recently released U.S. Geological Survey study, more than 70 percent of the phosphorous in the Cuyahoga River comes from wastewater treatment plants. The largest phosphorous loads going into the Detroit River and Maumee River, and other Lake Erie tributaries, come from farm runoff, liquid manure runoff, wastewater treatment plant discharges, combined sewer overflows, storm water, lawn fertilizer and failing septic systems. There is also concern that sediment buildup in the lake may have phosphorous that is being resuspended in storms.
The largest single source of phosphorous in the 1970s was the Detroit wastewater plant and it is very likely that it still remains one of Lake Erie's biggest problems. The Detroit wastewater plant is the single largest wastewater plant in the U.S., and its major outfall is on the southern end of the Detroit River and flows right into Lake Erie.
In the summer of 2011, the plant had trouble getting rid of sewage sludge and thousands of tons of sludge — which is used as fertilizer on fields—spewed into Lake Erie. In addition, the Detroit wastewater plant had more than 30 billion gallons of combined sewer overflows into Lake Erie this summer—far more than Ohio's Lake Erie wastewater plants combined.
According to Ohio Sea Grant Director Jeff Reutter, we need to decrease phosphorous entering Lake Erie by about two-thirds, like we did in the 1980's when Lake Erie became the comeback lake.
The five easiest ways to reduce phosphorous in Lake Erie include the following:
• The Detroit wastewater discharge permit is up for renewal in 2012. Ohio Attorney General Mike DeWine should intervene in the 2012 permit requiring the plant to reduce plant phosphorous discharges and to stop dumping raw and partially treated sewage into Ohio's Lake Erie waters.
• Ohio allows liquid manure and fertilizer to be applied to frozen ground. Ohio is banning this practice in the Grand Lake St. Marys watershed and Lake Erie needs to do the same. The practice of using taxpayers' money to truck liquid manure out of the Grand Lake St. Marys watershed into the Lake Erie watershed needs to end.
• There needs to be targeted reductions of phosphorous from agricultural runoff in targeted streams and rivers. A recent report by the U.S. Geological Survey suggests that the Auglaize, Blanchard, Tiffin and Sandusky Rivers might be good rivers to target for reduction in agricultural runoff.
• Open lake dumping of dredged sediments from the Toledo shipping channel resuspends nutrients and increases turbidity that aids in algae growth. The dredged sediments should be placed in a created eco-island to provide habitat for fish spawning grounds.
• Phosphorous in mature lawn fertilizers has been banned in many states across the country, including Michigan. Ohio should do the same. Ohio-based Scotts Fertilizer is voluntarily taking phosphorous out of mature lawn fertilizer in 2012. It seems simple and practical to require the same of all fertilizers in Ohio.
The Lake Erie Improvement Association has brought together Lake Erie fishermen, boaters, businesses, property owners, tourists and people who get their drinking water from Lake Erie. This collaboration of stakeholders is the same model that was used to help improve the water quality at Grand Lake St. Marys that created a healthier environment, recreational opportunities and tourism revenue.
For more information, call Sandy Bihn at 419-691- 3788 or visit www.lakeerieimprovement.org.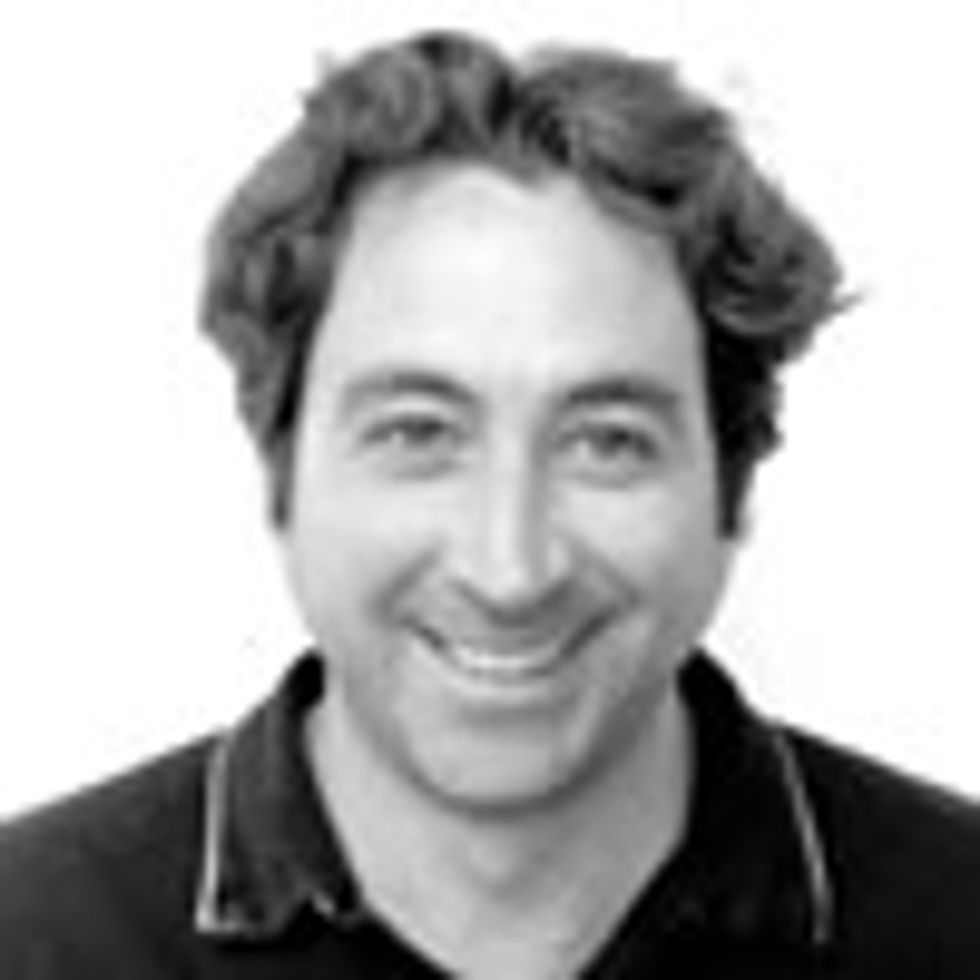 Can you imagine a world without clean water? What would you drink? Where would you swim? What would happen to the fish?
One can't overstate the importance of clean and abundant water, as it is required for society to thrive. Yet, in virtually every part of the world, water resources are declining in quality and quantity. More than a billion people are living without access to safe drinking water. California faces the most serious water emergency in its history, and even historically water rich regions like the Northeast are facing increasing threats to both the quality and abundance of our water resources. Addressing these problems is typically considered the purview of government agencies, however each of us has a role to play and in the current political climate, it is clear that we cannot count on our public officials to protect our waterways. They are far too busy protecting the polluters that fill their campaign coffers, rather than strengthening and enforcing the Clean Water Act.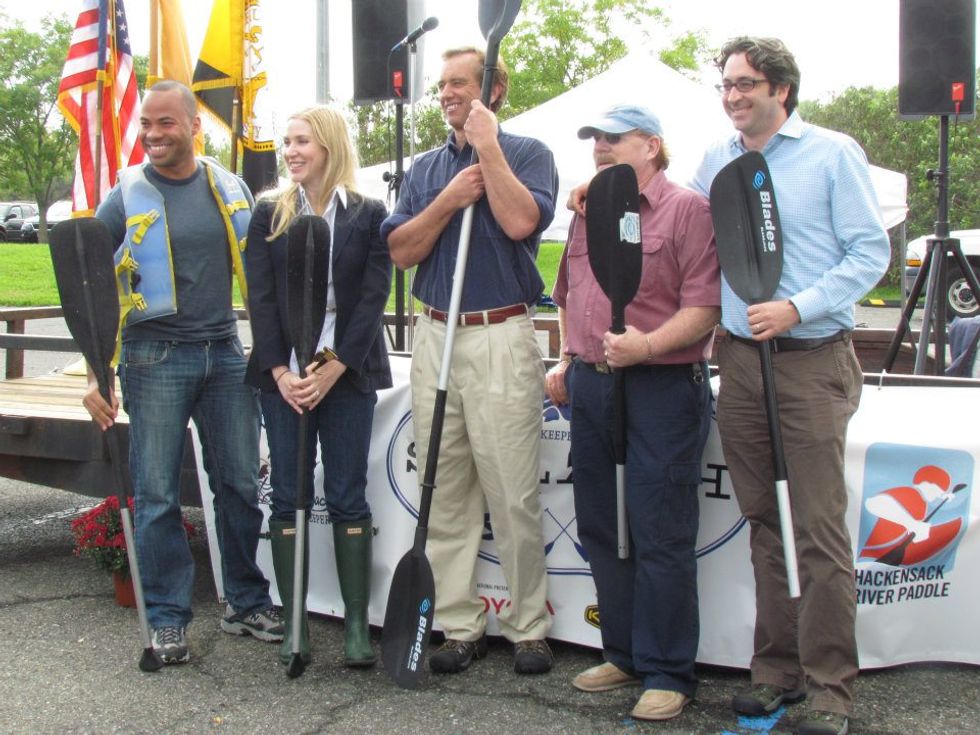 Individuals make countless decisions every day that have either a direct or indirect impact on the quality and abundance of our water resources. Unfortunately, in the vast majority of cases, those decisions are not informed by an understanding of potential impacts and an appreciation or connection to their local water resources or the global water context in which we all live. The more connected individuals feel to their local waters, the better stewards they are for the resource. To save our waterways, we need to increase our connection to them. However, most people do not necessarily know how they can access and use their local water resources in the most responsible way.
Raising consciousness within our communities both on a local and broader scale is vital to addressing our water quality and scarcity concerns. Furthermore, it is imperative that we educate people on the concrete ways they can make responsible decisions, as well as engage them in connecting more directly with their local waterways. So what can we do? Perhaps the best place to start is engaging our communities and children in recreational use of our waterways.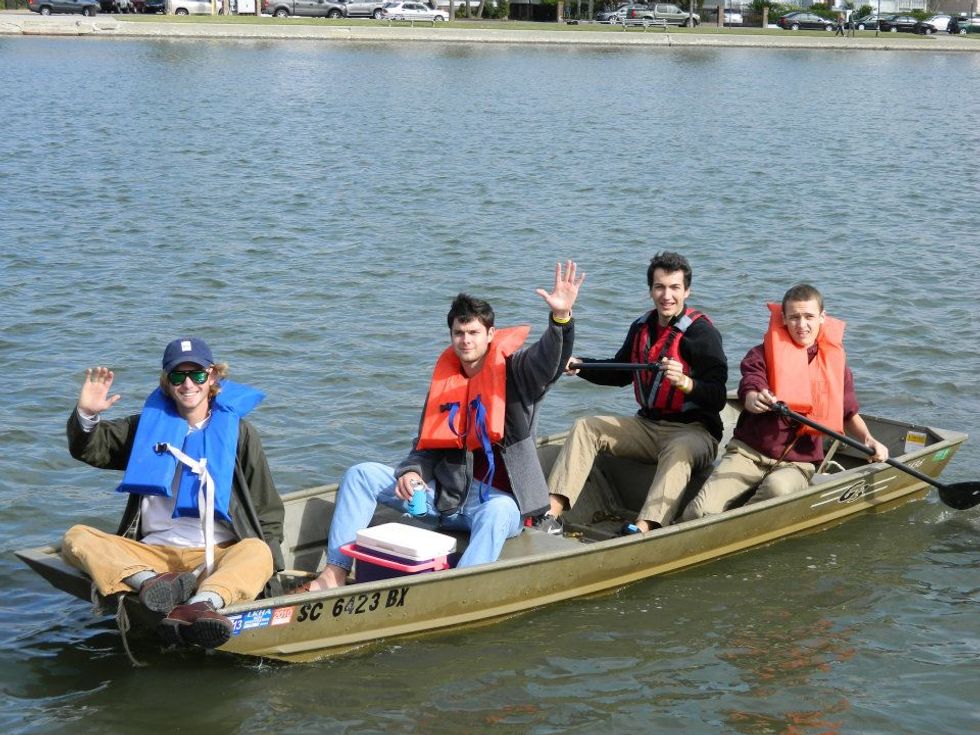 To that end, Waterkeeper Alliance has teamed up with Toyota and KEEN to launch a series of Splash events where local supporters across the country swim, boat, paddle or fish in celebration of everyone's right to clean water. The first two events to date, co-hosted by Hackensack Riverkeeper and Charleston Waterkeeper, have been a resounding success in reconnecting scores of citizens to the Hackensack River in New Jersey and to Colonial Lake in Charleston, South Carolina.
At the Hackensack Riverkeeper Splash event, close to 100 paddlers were able to reconnect with the Hackensack River in the Meadowlands. As Waterkeeper Alliance President, Robert F. Kennedy, Jr., stated "[t]oday we're trying to reconnect people to these resources—to the rivers—to remind them that the Meadowlands is the Serengeti of the Northeast." In Charleston, more than 250 people joined Charleston Waterkeeper at Colonial Lake in downtown Charleston to witness what locals say were the first water vessels on the lake in more than 100 years.
By creating these water events, Waterkeeper Alliance hopes to show the relationship between participation in outdoor activities and a healthy environment, as well as physical activity and a clean bill of health. As these events grow each year, we hope that they will encourage individuals to be more active on and around their local waterways on a regular basis. By increasing this engagement, we expect that individuals will connect more to the importance of the Clean Water Act as it turns 40 and to protecting the vitality of these resources, thereby expanding the army of citizens needed for the most important fight of our time—the fight for clean water. Safely swimming, boating, paddling and fishing on our waterways is not a right we can take for granted.
For more information, visit the Waterkeeper Alliance website and Splash Series website.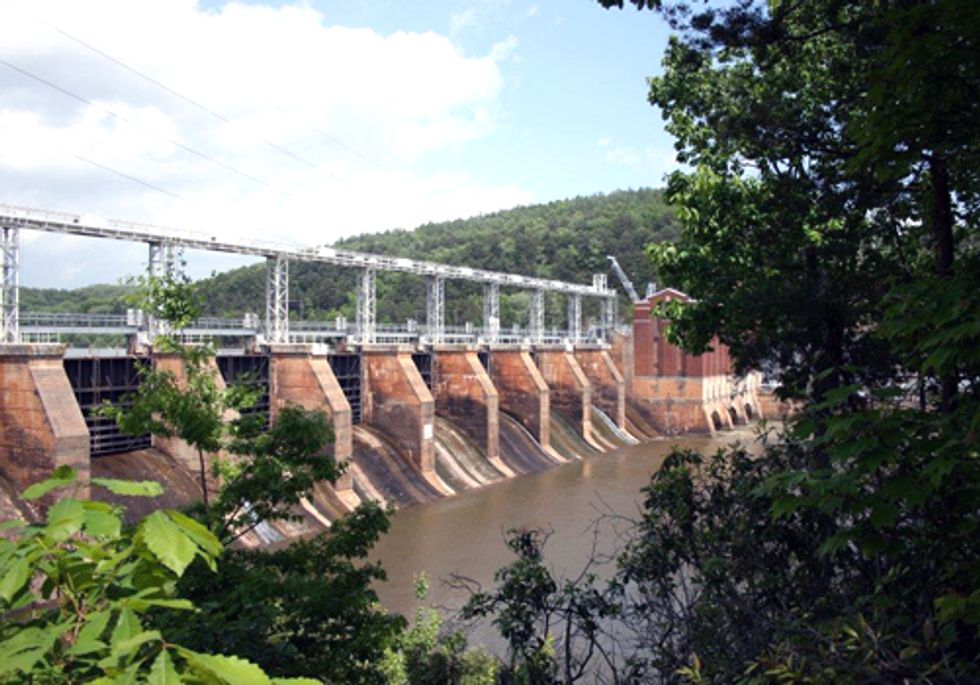 Yadkin Riverkeeper announced Nov. 8 that the group has issued a letter of intent to bring a lawsuit under the Resource Conservation Recovery Act (RCRA) to sue the Aluminum Company of America (Alcoa) for the company's unlawful discharge of lethal contaminants at the Badin Works facility in Badin, N.C.
A new study conducted by Pace Analytical Services, Inc. on mussels in Badin Lake, N.C. and fish tested downstream in Falls Reservoir indicates the presence of polychlorinated biphenyls (PCBs) specifically discharged by Alcoa Badin Works, an aluminum smelter adjacent to the lake which Alcoa operated for 90 years.
Mussels were collected in September 2011. In Pace's report, dated Oct. 7, 2011, PCB readings were documented in multiple samples taken from mussels directly below Alcoa's discharge pipes entering Badin Lake, and fish sampled further downstream in Falls Reservoir.
"We sampled mussels where we know Alcoa discharged PCBs into Badin Lake. The mussels not only tested positive for PCBs, but also proved to be an exact match to same types of PCBs Alcoa produced," said Dean Naujoks, the Yadkin Riverkeeper. "Alcoa has been claiming that their PCBs have been cleaned up and that their PCBs are not migrating downstream. The fish we tested downstream in Falls Reservoir prove PCBs are in fact migrating downstream. This data scientifically refutes their claims and proves that PCBs are still contaminating the fish, and ultimately people who are eating the fish, which is putting lives in danger. Our lawsuit specifically targets this serious human health risk Alcoa created but has ignored for decades."
Robert F. Kennedy Jr., president of Waterkeeper Alliance, toured Badin Lake Nov. 3. "Alcoa is a criminal enterprise," Kennedy said while touring Badin Lake. "These people are breaking the law every day and getting away with it."
PCB Congeners/Aroclors in Badin Lake Are Specific to Alcoa
PCBs contain data that, like genetic data in humans, is a single, unique, well-defined chemical compound specific to each PCB. PCBs were typically synthesized by chlorinating biphenyl with chlorine gas, substituting chlorine atoms for hydrogen atoms on the biphenyl molecule.
Individual chlorinated biphenyl molecules are called congeners. Individual congeners are identified by the number and position of the chlorine atoms around the biphenyl rings. There are 209 possible PCB congeners. Varying the conditions of this chlorination process produces different mixtures of congeners with different physical properties. These mixtures were sold as products called Aroclors, and each Aroclor can be specifically identified by the manufacturer who produces it.
Interestingly, the most recent samples from Badin Lake have produced congeners/Aroclors that match the PCBs documented to have been used by the Alcoa plant. The samples were analyzed for the presence or absence of PCB congeners using the accepted U.S. Environmental Protection Agency (EPA) Method 1668A.
According to a Feb. 24, 2010 EPA report—EPA Comments for Badin Lake Documents—"Alcoa released PCBs into the southwest Arm of Badin Lake at concentrations greater than Industrial Standards (0.057 mg/kg)…Therefore, any additional investigations determining the extent of Alcoa's contamination should, at a minimum, include Aroclors—1260, 1254, 1248, 1242, 1232, 1221 and 1016."
PCB test results positively linked PCB contaminated mussels and fish to the same type of PCBs the EPA says Alcoa produced—PCB Aroclors 1260, 1254, 1248, 1242, 1232, 1221 and 1016. Out of the 209 PCB congeners known to exist, the seven types of PCB's Alcoa produced positively matched the PCB congeners and PCB Aroclors found in contaminated mussels below Alcoa's outfall pipes entering Badin Lake and fish in Falls Reservoir.
"For three years, we have been vigilant in our demands to have Alcoa clean up the contamination in the lake to secure their water quality certification and retain the license to operate the dams," added Naujoks. "After denying responsibility for years, Alcoa's new response to construct a three-acre armored cap to mitigate PCBs is too little, too late. Their plan does not satisfactorily address the public health issues linked to Alcoa's PCBs nor address the migration of Alcoa's PCBs downstream through the Yadkin River dams. It also fails to address the ecological risks we are seeing in terms of bioaccumulation. We see no other alternative than to file a lawsuit to address this serious ecological and public health risk. We also do not see any basis that the State of North Carolina can lawfully reissue a water quality certificate to Alcoa. The people of North Carolina have a legal right to clean water and Alcoa has stolen that right."
For more information, click here.