This website uses cookies to ensure you get the best experience while browsing it. By clicking 'Got It' you're accepting these terms.


The best of EcoWatch, right in your inbox. Sign up for our email newsletter!
A trispot darter fish. USFWS
A small, bright fish found in Tennessee, Georgia and Alabama will start the new year on the Endangered Species list, the Center for Biological Diversity (CBD) reported Thursday.
The trispot darter fish was thought to be entirely extinct in Alabama for more than 50 years until it was discovered in 2008 in Little Canoe Creek. Now, 10 years later, the U.S. Fish and Wildlife Service (FWS) has finalized protections for the 1.5 inch fish, earmarking more than 180 miles of river as "critical habitat."
Hurricane Florence caused flooded roads in Mullins, SC on Sept. 20. U.S. Army National Guard Photo by Staff Sgt. Jorge Intriago
By Rhea Suh
A widening madness threatens the world, only one thing can avert catastrophe, and we're running out of time.
That's no Hollywood action film trailer. It's the sobering and all-too-real warning sounded by the world's top climate scientists in an authoritative report released this week. We can still prevent runaway climate disaster, they conclude, but only by taking "rapid, far-reaching and unprecedented" action now to shift to cleaner, smarter ways to power our future. We can do this, the report says, but we have about a decade—tops—to get it right.
EcoWatch Daily Newsletter
I grew up on a farm outside of Plains, Georgia. It was the Great Depression years; we didn't have electricity or running water. The first appliance we had was a windmill, for piping water into our house.

In fact, we didn't have any gasoline or diesel motors for a number of decades; mules and horses did all the work. We got all our energy from growing corn—the animals that we worked, the animals that we ate, and all the human beings depended on corn as just about our only fuel. We were totally renewable back then.
The Vogtle nuclear plant in Georgia, site of the only two nuclear reactors being built in the U.S. Charles C. Watson / Wikimedia Commons
By Paul Brown
The nuclear revival the global industry has been hoping for took another hammer blow this week when two reactors under construction in South Carolina were abandoned, only 40 percent complete.
The plan had been to build two Westinghouse AP1000 pressurized water reactors to lead the nuclear revival in the U.S., but cost overruns and delays dogged the project and will have the opposite effect.
By Kristen Lombardi and Jamie Smith Hopkins
They landed, one after another, in 2015: plans for nearly a dozen interstate pipelines to move natural gas beneath rivers, mountains and people's yards. Like spokes on a wheel, they'd spread from Appalachia to markets in every direction.

Together these new and expanded pipelines—comprising 2,500 miles of steel in all—would double the amount of gas that could flow out of Pennsylvania, Ohio and West Virginia. The cheap fuel will benefit consumers and manufacturers, the developers promise.
www.youtube.com
By Joe McCarthy
Jimmy Carter was the first president to put solar panels on the White House in 1979.
Back then, it was a symbolic gesture, a hope that this strange alternative energy would one day pan out.
Atlanta City Council unanimously approved a measure Monday establishing a community-wide goal of transitioning 100 percent to renewable energy by 2035.

Last week's Colonial Pipeline spill has prompted Alabama Gov. Robert Bentley and Georgia Gov. Nathan Deal to both declare states of emergency over gasoline shortages on Thursday.
Aerial photo of two of the three mine water retention ponds at the site of a pipeline leak that spilled an estimated 250,000 gallons of gasoline in Shelby County, Ala. The retention pond on the right is where the gasoline has been contained.Colonial Pipeline
The Sept. 9 break has leaked 6,000 barrels (approximately 250,000 gallons) of fuel into Shelby County, Alabama, the operator estimated, up from its original estimation of 1,000 barrels. The cause of the leak is currently unclear.

Colonial Pipeline, the largest refined products system in the nation, operates 5,500 miles of underground pipe and above ground storage tanks and pump stations, delivering more than 100 million gallons of refined petroleum products a day. Their customer base is an estimated 50 million Americans, between Houston and New York City.
CNN Money said that the disruption "threatens to drive up prices and leave service stations without fuel to sell."
In response to the spill, the Alpharetta, Georgia-based company closed its main gasoline line, Line 1, that runs from refineries in the Gulf Coast to the East Coast. About 500 employees and contractors are currently working to clean up the site and repair the impacted segment of pipe.
The Birmingham Business Journal reported that most of the spilled gasoline has been contained in a nearby mining retention pond as workers skim the pond to remove the gasoline. Underflow dams are also being constructed to prevent gasoline seepage into the nearby Cahaba River.

However, Billy McDanal, a landowner living near the river, spoke to AL.com over his concerns about the spill.

"That's our water," he said. "I guess in a way I am worried about the drinking water."
Colonial Pipeline initially said that the line would be running by this weekend but delays this week caused by gasoline vapors on site has slowed operations.
"Working in close consultation with local, state and federal officials, Colonial Pipeline continued around-the-clock response operations on location in Helena, Alabama, into the evening yesterday," the company announced on Sept. 15. "However, work activity was intermittent overnight due to unfavorable weather conditions that caused gasoline vapors to settle over the site. Operations are resuming as officials deem conditions safe. The top priority of the unified response effort remains the safety and protection of the public, responders, and the environment."
The U.S. Environmental Protection Agency "is aware of the incident and has established a joint incident command with state and local authorities," the Business Journal noted.

AL.com reported that Colonial Pipeline is working with conservation groups Cahaba Riverkeeper and Tri-State Bird Rescue and Research to minimize the spill's environmental impact.

Cahaba Riverkeeper David Butler told AL.com that the company has been "aggressive" in its response and is "genuinely concerned about protecting the river."
"Every concern we've had, they've addressed with really no pushback," Butler said. "As bad as any situation like this is, all you can really ask is that they be responsible and accountable and I certainly haven't found any fault in their response so far."
The burst is expected to affect prices at the pump. Colonial Pipeline said that parts of Georgia, Alabama, Tennessee, North Carolina and South Carolina "will be the first markets to be impacted by any potential disruption in supply."
Patrick DeHaan, senior petroleum analyst at GasBuddy, told the Wall Street Journal that with supplies tightening, retail gasoline prices could spike by 5 to 20 cents a gallon.
The company has restarted Line 2, its distillate line, due to the shutdown of Line 1.

"To minimize potential supply disruptions caused by the interruption to Line 1, Colonial Pipeline has executed a contingency plan to move gasoline on Line 2, which normally carries distillate such as diesel, jet fuel and home heating oil to points north," Colonial said.
Reuters reported that Friday's spill was the largest on the Colonial line in 20 years. In 1996, 22,800 barrels of fuel oil leaked in South Carolina.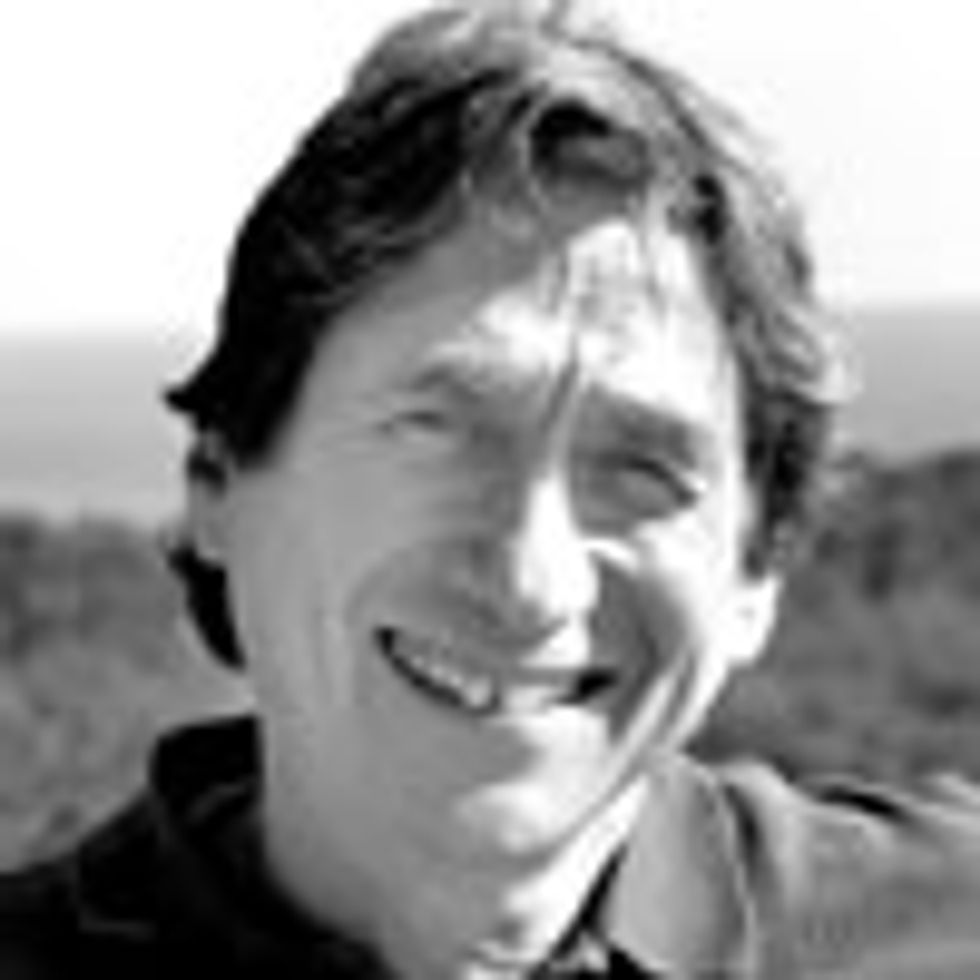 The Department of Energy (DOE) wants to give the Southern Company a nuclear power loan guarantee at better interest rates than you can get on a student loan. And unlike a home mortgage, there may be no down payment.
Why?
The terms DOE is offering the builders of the Vogtle atomic reactors have only become partially public through a Freedom of Information Act lawsuit filed by the Southern Alliance for Clean Energy (SACE).
We still may not know all the details.
SACE has challenged the $8.33 billion loan guarantee package announced by President Obama in 2010.
The documents show the DOE has intended to charge Southern a credit subsidy fee of 1 to 1.5 percent, far below the rates you would be required to pay for buying a house or financing an education.
On a package 15 times bigger than what the federal government gave the failed solar company Solyndra, Southern would be required to pay somewhere between $17 million and $52 million. Advocates argue the fee is so low that it fails to adequately take into account the financial risks of the project. Numerous financial experts have estimated the likely fail rate for new nuclear construction to be at 50 percent or greater.
Furthermore, since a primary lender would be the Federal Financing Bank, the taxpayer is directly on the hook. Guaranteed borrowings are not supposed to exceed 70 percent of the project's projected costs, but it's unclear what those costs will actually turn out to be, as the public has been given no firm price tag on the project.
There is apparently no cash down payment being required of Southern as it seems the loan is designed to be secured with the value of the reactors themselves, whatever that turns out to be. In the unlikely event they are finished, liability from any catastrophe will revert to the public once a small private fund is exhausted.
Southern wanted the terms of the DOE offer kept secret, and we still don't know everything about it. But in March, a federal circuit court judge ordered that the public had a right to know at least some of the details.
Apparently no final documents have actually been signed between Southern and the DOE. The Office of Management & Budget has reportedly balked at offering the nuke builder such generous terms. Southern has reportedly balked at paying even a tiny credit fee.
Construction at the Vogtle site has already brought on delays focused on the use of sub-standard concrete and rebar steel. The projected price tag—whatever it may be—has risen as much as $900 million in less than a year.
Southern and its Vogtle partners are in dispute with Westinghouse and the Shaw Company, two of the reactors' primary contractors. Georgia ratepayers have already been stuck with $1.4 billion in advance payments being charged to their electric bills. Far more overruns are on their way.
The Vogtle project is running somewhat parallel with two reactors being built at V.C. Summer in South Carolina, where $1.4 billion was already spent by the end of 2011. Delays are mounting and cost overruns are also apparently in the hundreds of millions.
Southern and Summer's builders both claim they can finance these projects without federal guarantees. But exactly how they would do that remains unclear.
Two older reactors now licensed at the Vogtle site were originally promised to cost $150 million each, but came in at $8.9 billion for the pair. The project's environmental permits are being challenged in court over claims the Nuclear Regulatory Commission failed to account for safety lessons from the Fukushima disaster.
The terms of the guarantees are now apparently being scrutinized by the Office of Management & Budget, which reports to a White House that may be gun-shy over new construction guarantees due to bad publicity from the Solyndra fiasco.
Numerous petitions are circulating in opposition to this package.
The Nuclear Information & Resource Service has already facilitated more than 10,500 e-mails sent directly to DOE Secretary Chu.
You might ask: why should the builders of nuclear power reactors get better terms than students struggling to pay for college or working families trying to buy a home?
At least the home buyers can get private liability insurance, which the nuke builders can't.
If mounting grassroots opposition can stop this package, it's possible no new reactors will ever be built in the U.S.
So send the OMB and DOE a copy of your mortgage or student loan statement.
Demand that before they finance any more nukes, they drop your own payment to 1 percent, just like they're offering the reactor pushers. Also demand the right to buy a home without a down payment.
See how far you get, and then make sure Vogtle goes no farther.
Visit EcoWatch's NUCLEAR page for more related news on this topic.
———
Harvey Wasserman's SOLARTOPIA! is at www.solartopia.org. He edits the nukefree.org website.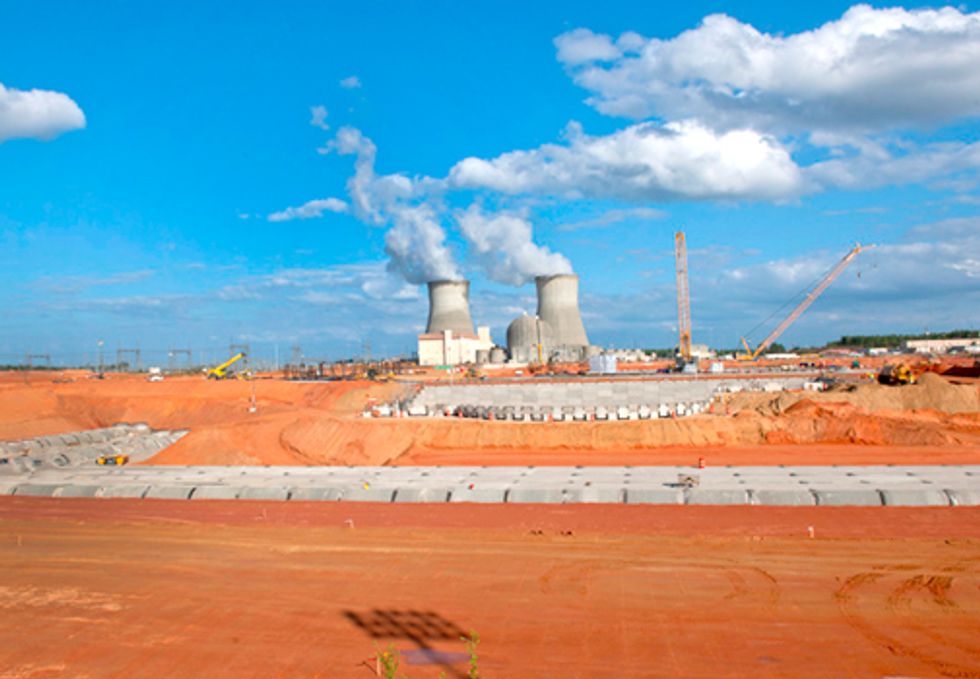 Despite the opposition of its chair, the Nuclear Regulatory Commission (NRC) approved the first new construction of a new design of nuclear reactor on Feb. 9 since the Three Mile Island nuclear disaster in 1979. Friends of the Earth stated on Feb. 14 that the decision to give the green light to building two nuclear reactors at Vogtle, Georgia raises fundamental safety and economic concerns.
The NRC ruling, the first such approval in the U.S. in more than 30 years, will saddle Georgians with higher electricity rates and leave American taxpayers on the hook for billions of dollars—all for a dangerous energy source with a long history of construction delays, cost overruns and safety lapses.
"The license may be granted, but these reactors are far from a done deal. As in the past, expect delays and cost overruns, and rest assured that we will challenge the validity of this license in court," said Damon Moglen, director of Friends of the Earth's climate and energy project.
In a shocking dissent by NRC Chairman Gregory B. Jazcko against the four other commissioners who approved the decision, Jazcko said that the approved designs did not take the lessons of Fukushima into account. "I cannot support issuing this license as if Fukushima never happened," Jazcko told his colleagues.
The approval grants a joint construction and operating license to Southern Energy for two new reactors at its existing plant south of Augusta, Ga. It is the first-ever such combined nuclear construction and operation license. The last construction license issued was in 1978 for a reactor at the Shearon Harris site in North Carolina. That reactor took nine years to complete, and three other units planned for the site were cancelled.
Southern Energy claims that the two Vogtle units will be completed within five years at a cost of $14 billion, but the history of such projects indicates that rosy projections of nuclear construction timelines and costs should not be taken at face value. For example, two French-designed nuclear reactors under construction in western Europe are already years behind schedule and billions of dollars over budget. At the Vogtle site, extensive pre-construction has already led to 12 sizeable construction "change order" requests, while long-running site-specific design and fabrication problems have confounded Westinghouse and its lead contractor for more than two years. At the same time, clean renewable energy has been booming in the U.S., growing 38 percent between 2007 and 2010 according to data from the U.S. Energy Information Administration.
Major safety issues with the design of the planned Vogtle reactors remain unresolved, with the NRC failing to address key vulnerabilities. The safety of the reactor design has been challenged over many years. An engineering study commissioned by Friends of the Earth and other groups opposed to the project identified seven key safety areas, including failure risks for the reactor containment, cooling functions and spent fuel pool integrity. The Fukushima-Daiichi accident highlights the dangers of these oversights as it continues 11 months after it began, with leaks of highly radioactive water and rising temperatures in the molten fuel occurring in recent days.
"This is a valentine sent by the Obama administration to the nuclear industry, but it translates into a nightmare for the public, which gets handed increased nuclear hazards and inflated costs for a dangerous, outdated energy source," said Moglen.
The Vogtle project is entirely dependent on an $8.3 billion pre-emptive bailout promise from the federal government, which comes from the same loan guarantee program as Solyndra's much ballyhooed $535 million. Vogtle's loan guarantee is well over 10 times as large as that of the solar company.
"Contrast the enormous risks in economic and public health terms from nuclear projects with the reality of renewable energy and energy efficiency, which are already cost-competitive with nuclear and continue to fall in price. Furthermore, renewable energy promotes rather than endangers public health by cutting global warming pollution, not dirtying the air and, of course, not producing dangerous radioactive waste," said Moglen.
For more information, click here.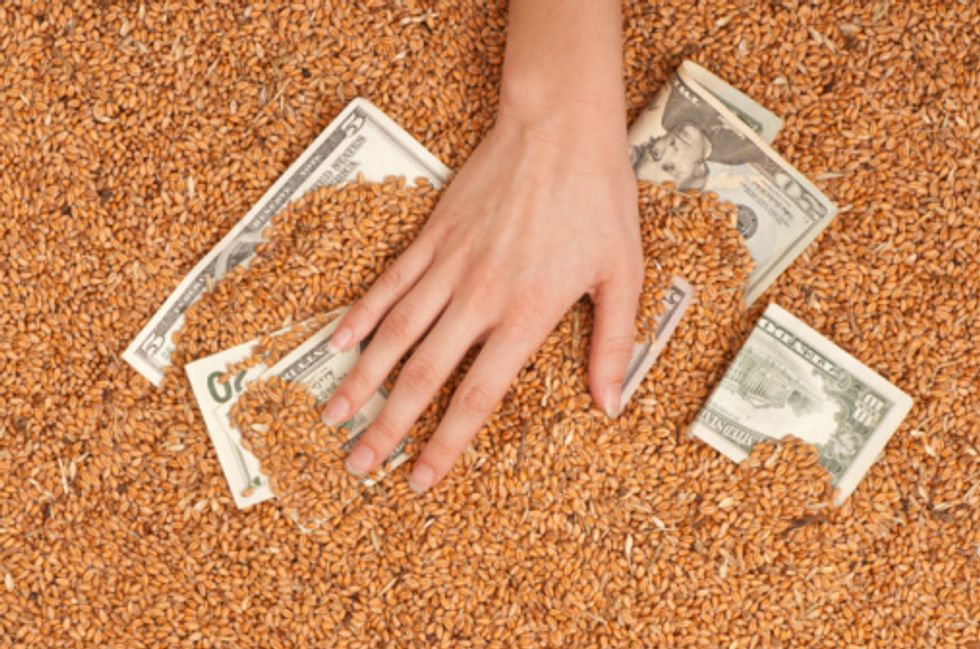 The Environmental Working Group (EWG) released a Direct Payment Database Nov. 10, giving taxpayers a look inside the complex agriculture partnerships and corporations that got the lion's share of $4.7 billion in federal direct payments to farmers in 2009. EWG found that the 10 agribusinesses receiving the biggest payouts raked in a total of $5.4 million. The biggest payments went to large agribusinesses in the southern states of Arkansas, Louisiana, Georgia, Tennessee and Mississippi.
The database also provides the names of the individuals who ultimately cashed the subsidy checks, whose identities have been hidden by these corporate structures and not publicly disclosed by the U.S. Department of Agriculture (USDA) since the 2008 farm bill.
Direct payments, promoted as a safety net for working farm and ranch families, are in reality annual cash giveaways to the most profitable businesses in farm country. The average crop subsidy payment to the top ten recipients in 2009 was $542,172 apiece—about 10 times more than the average American earns annually. A total of 160 individuals ultimately collected payments through these 10 farm enterprises.
"This new data underscores why direct payments should be eliminated. The savings could help reduce the deficit and bolster conservation and nutrition programs," said Craig Cox, EWG's vice president for Agriculture and Natural Resources. "It is remarkable that some in the subsidy lobby are still trying to cling onto this wasteful and unnecessary program."
The recipient of the single biggest direct payment was Ratio Farms in Helena, Ark. EWG's database identifies the 26 individuals who cashed in on the operation's $874,666 in subsidy payments. Each one received about $33,600 in 2009—barely $6,000 below USDA's $40,000 limit on how much each person is eligible to receive annually.
In its 2010 EWG farm subsidy database update released earlier this year, EWG was unable to identify individual recipients because the USDA now only provides this information on a program by program basis, making it easier for many of the individual beneficiaries to shield their receipt of tax dollars behind paper farms and corporate entity shell games. EWG obtained the additional data under the federal Freedom of Information Act and is still waiting for the 2010 records.
Since the early 90s, EWG has worked to transform USDA's current system of direct payments into a program that would actually target assistance to working farm and ranch families that need help to stay on the land, but until now the Big Ag subsidy lobby has blocked all attempts at meaningful reform. Now it is time to simply end direct payments, which are finally in the budget crosshairs as Congress works to reduce the federal deficit. Reformers, however, are still facing a full-court press from entrenched corporate agriculture interests, which want to replace the handouts with an expensive new entitlement to guarantee the business income of the very same highly profitable farm businesses that have long profited from direct payments.
EWG thinks that is the wrong way to go. Instead, it recommends:
• Eliminating direct payments, counter-cyclical payments, loan deficiency payments, ACRE (Average Crop Revenue Election) and SURE (Supplemental Revenue Assistance Payments).
• Providing every farmer with a free crop insurance policy that covers yield losses of more than 30 percent and eliminating federal premium and other subsidies for revenue-based or other crop insurance products.
• Having the federal government take bids from insurance companies to service these policies, eliminating insurers' recent windfall profits and encouraging the private sector to develop and offer innovative options for farmers to increase insurance coverage—but not at taxpayers' expense.
• Requiring producers to meet a basic standard of conservation practices in order to be eligible for publicly financed crop insurance.
• Ensuring full transparency by requiring USDA to disclose who is getting the free policies, the cost to taxpayers and how much farmers receive in insurance payouts.
For more information, click here.