This website uses cookies to ensure you get the best experience while browsing it. By clicking 'Got It' you're accepting these terms.


The best of EcoWatch, right in your inbox. Sign up for our email newsletter!
Federal investigators found that big oil companies have taken advantage of a government loophole that gave energy companies a break on paying royalties when drilling in deep water. The loophole has allowed some of the world's largest energy firms to pocket an extra $18 billion, as Bloomberg reported.
Lands threatened by BLM's March 2018 sale include Hatch Point. Neal Clark / SUWA
EcoWatch Daily Newsletter
USGS recorded two 4.2-magnitude earthquakes near Enid, Oklahoma on March 4.
Two 4.2-magnitude earthquakes struck near Enid in northern Oklahoma Sunday at 5:17 p.m and 9:40 p.m., according to the U.S. Geological Survey (USGS). They are the largest recorded this year so far and even felt in neighboring Kansas.
The large quakes were followed by two smaller ones around the same area early Monday. The first was a magnitude 2.7 followed by 12:35 a.m. then magnitude 2.6 at 6:16 a.m.
Flare from gas well. Ken Doerr / Flickr
A federal judge reinstated a widely supported methane waste rule that President Trump's administration has repeatedly tried to stop.
Judge William Orrick of the U.S. District Court for Northern California ruled Thursday that Bureau of Land Management's (BLM) decision to suspend core provisions of the 2016 Methane and Waste Prevention Rule was "untethered to evidence."
Fungie the dolphin in Ireland, where 250,000 bottlenose dolphins visit every summer. Belinda Wicks
Ireland's Dáil Éireann, the country's lower house of parliament, voted 78-48 Thursday to advance a bill to stop the government from issuing new contracts for both on and offshore oil and gas exploration.
Despite strong opposition from the Irish government, the legislation was backed by thousands of activists, campaigners, parliamentarians as well as a surprising supporter who believes in life after oil: Cher.
House damage in central Oklahoma from the magnitude 5.6 earthquake on Nov. 6, 2011. Wikimedia Commons
The alarming string of earthquakes that have shaken Oklahoma for years has long been tied to the large volume of fracking wastewater dumped into the state's injection wells. And while state regulators have taken numerous measures to reduce wastewater disposal volumes to prevent such "induced" earthquakes, they might want to consider another measure—restricting how deep wastewater gets sent underground.
A new study, published Thursday in the journal Science, finds that Oklahoma's earthquakes can also be triggered by wastewater injection depth.
Crawfisherman Jody Meche drives through Louisiana's Atchafalaya Basin on his way to check his traps. Emily Kasik
By Emilie Karrick Surrusco
Jody Meche and his family have harvested crawfish from Louisiana's Atchafalaya Basin for generations. When he set his first trap in the 1980s, he hauled in an abundant catch. These days, his traps come back full of dead crawfish.
Gabriel Rodríguez/Flickr
Scotland announced plans to end the sale of new gas and diesel-powered cars by 2032 and fast-track the development of a country-wide charging network for electric vehicles.
"Our aim is for new petrol and diesel cars and vans to be phased out in Scotland by 2032—the end of the period covered by our new climate change plan and eight years ahead of the target set by the UK government," First Minister Nicola Sturgeon said on Tuesday.
Some homeowners living near shale gas wells appear to be at higher risk of drinking water contamination from stray gases, according to a new Duke University-led study, Increased Stray Gas Abundance in a Subset of Drinking Water Wells Near Marcellus Shale Gas Extraction.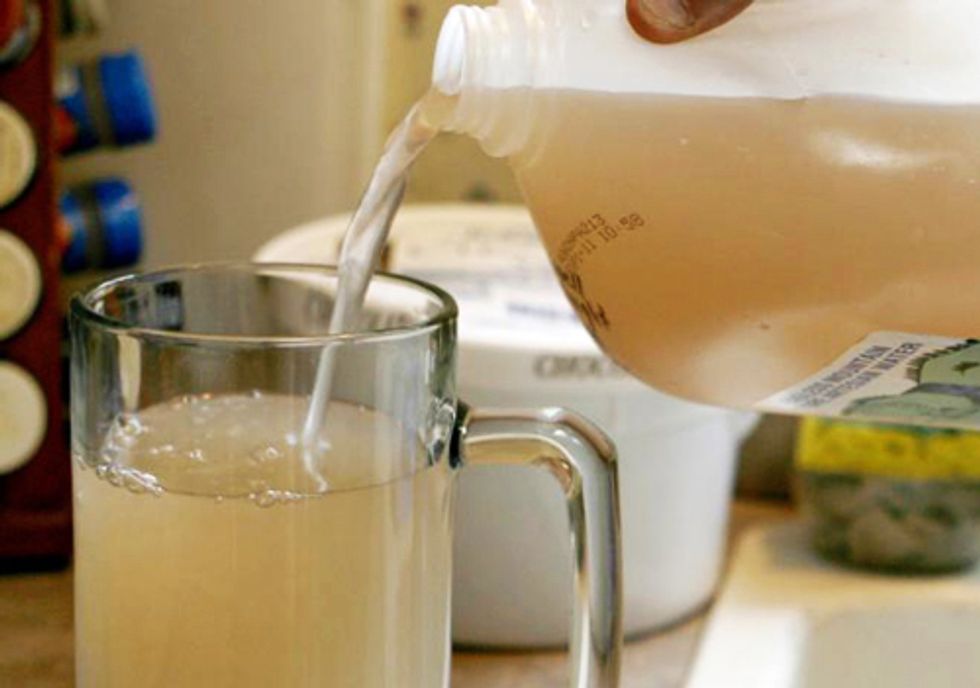 The scientists analyzed 141 drinking water samples from private water wells across northeastern Pennsylvania's gas-rich Marcellus Shale basin.
They found that, on average, methane concentrations were six times higher and ethane concentrations were 23 times higher at homes within a kilometer of a shale gas well. Propane was detected in 10 samples, all of them from homes within a kilometer of drilling.
"The methane, ethane and propane data, and new evidence from hydrocarbon and helium content, all suggest that drilling has affected some homeowners' water," said Robert B. Jackson, a professor of environmental sciences at Duke's Nicholas School of the Environment. "In a minority of cases the gas even looks Marcellus-like, probably caused by poor well construction."
The ethane and propane data are "particularly interesting," he noted, "since there is no biological source of ethane and propane in the region and Marcellus gas is high in both, and higher in concentration than Upper Devonian gases" found in formations overlying the Marcellus shale.
The scientists examined which factors might explain their results, including topography, distance to gas wells and distance to geologic features. "Distance to gas wells was, by far, the most significant factor influencing gases in the drinking water we sampled," said Jackson.
The team published its peer-reviewed findings this week in the online Early Edition of the Proceedings of the National Academy of Sciences.
Shale gas extraction—a process that includes horizontal drilling and hydraulic fracturing—has fueled concerns in recent years about contamination of nearby drinking water supplies.
Two previous Duke-led studies found direct evidence of methane contamination in water wells near shale-gas drilling in northeastern Pennsylvania, as well as possible hydraulic connectivity between deep brines and shallow aquifers. A third study, conducted with U.S. Geological Survey scientists, found no evidence of drinking water contamination from shale gas production in Arkansas. None of the studies found evidence of current contamination by hydraulic fracturing fluids.
The new study is the first to offer direct evidence of ethane and propane contamination.
"Our studies demonstrate that the integrity of gas wells, as well as variations in local and regional geology, play major roles in determining the possible risk of groundwater impacts from shale gas development. As such, they must be taken into consideration before drilling begins," said Avner Vengosh, professor of geochemistry and water quality at Duke's Nicholas School.
"The new data reinforces our earlier observations that stray gases contaminate drinking water wells in some areas of the Marcellus shale. The question is what is happening in other shale gas basins," Vengosh said.
"The helium data in this study are the first in a new tool kit we've developed for identifying contamination using noble gas geochemistry," said Thomas H. Darrah, a research scientist in geology, also at Duke's Nicholas School. "These new tools allow us to identify and trace contaminants with a high degree of certainty through multiple lines of evidence."
Co-authors of the new study are Nathaniel Warner, Adrian Down, Kaiguang Zhao and Jonathan Karr, all of Duke; Robert Poreda of the University of Rochester; and Stephen Osborn of California State Polytechnic University. Duke's Nicholas School of the Environment and the Duke Center on Global Change funded the research.
Visit EcoWatch's FRACKING page for more related news on this topic.
——–
Sign the petition today, telling President Obama to enact an immediate fracking moratorium:

Today, Food & Water Europe launched a new website, NGSFacts.com, to challenge the fossil fuel industry's spin on NGSFacts.org that shale gas can be safely extracted. NGSFacts.com will redirect visitors to the Food & Water Europe website to offer a fact-based assessment of the environmental and health impacts of large-scale hydraulic fracturing. Food & Water Europe takes issue with industry's denial of strong links between shale gas extraction and water contamination in the U.S. In addition, self-regulation and voluntary disclosure mechanisms for chemicals used in fracking fluids are insufficient to monitor a high-risk activity such as hydraulic fracturing in a densely populated continent like Europe. Food & Water Europe works in Brussels, Belgium, on a campaign to ban fracking.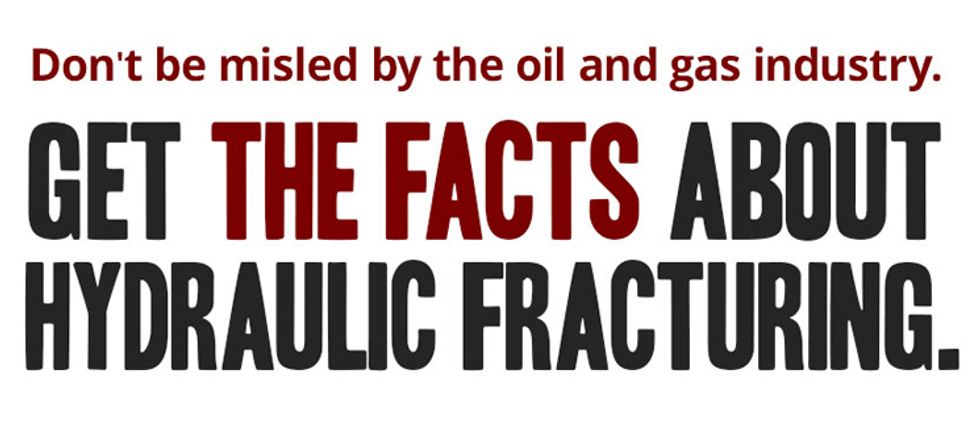 "The oil and gas industry has no credibility to dismiss the negative impacts of shale gas given its poor record on environmental issues and transparency," said Food & Water Europe policy officer Geert De Cock. "This is why we decided to launch NGSFacts.com. It is our role as NGOs to offer unbiased information to European citizens about the negative implications of large-scale shale gas extraction."
Peer-reviewed scientific evidence, industry publications and hundreds of cases all point to the same conclusions: The oil and gas industry continues to struggle with securing the integrity of its wells. As a result of poor cementing practices and casing failures, toxic fracking fluids and methane have migrated to nearby aquifers and will continue to do so.
With regard to the chemicals used in fracking, shale gas operators launched FracFocus, a voluntary chemicals disclosure registry, in response to public concerns in the U.S. However, FracFocus continues to allow trade-secret exemptions to conceal the exact composition of the chemical mixtures used and impedes easy analysis of the information provided (e.g. bulk download of data is not possible).
"Europeans need a better understanding of the risks involved in hydraulic fracturing and public authorities have a key role to play in guaranteeing high environmental and public health standards," said De Cock. "Voluntary measures such as NGSFacts.org and self-regulation will not be sufficient for monitoring the beginning of this high risk industrial activity in Europe."
Visit EcoWatch's FRACKING page for more related news on this topic.
——–
Sign the petition today, telling President Obama to enact an immediate fracking moratorium:

Hydraulic fracturing (a.k.a. fracking) has recast the U.S.'s energy future, but it's also shining a light on fragile water supplies, which could crimp the industry's growth.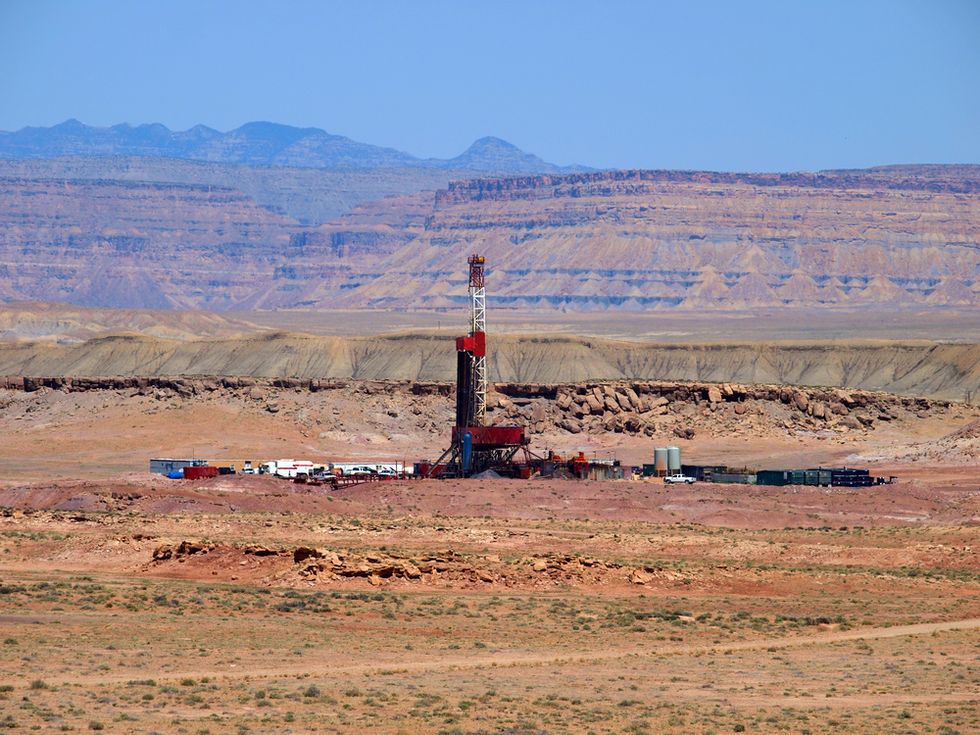 Photo courtesy of Shutterstock
The pinch is especially strong on shale energy producers and state regulators who are scrambling to find ways to keep the water flowing to this thirsty industry while not shortchanging farmers, municipalities and growing populations. Anywhere from two to 10 million gallons of water (along with sand and chemicals) are injected into each fracturing well. Multiply that times tens of thousands of wells and you're talking lots of water—and wastewater, too.
Given a fast-changing regulatory landscape and the diverse geologic conditions of key shale energy basins around the country, it's a challenge with no easy solutions.
"We've got to plan and plan and plan," engineering executive Ken Burris told a crowd of 75 industry players and regulators last week at a Water Management for Shale Plays 2013 conference in Denver.
The urgency is palpable. In less than a decade, hydraulic fracturing has grown from a largely unregulated wildcat industry to an energy juggernaut that is rejuvenating rural economies in North Dakota, Texas and Pennsylvania and putting America back on track to become the world's largest oil producer again.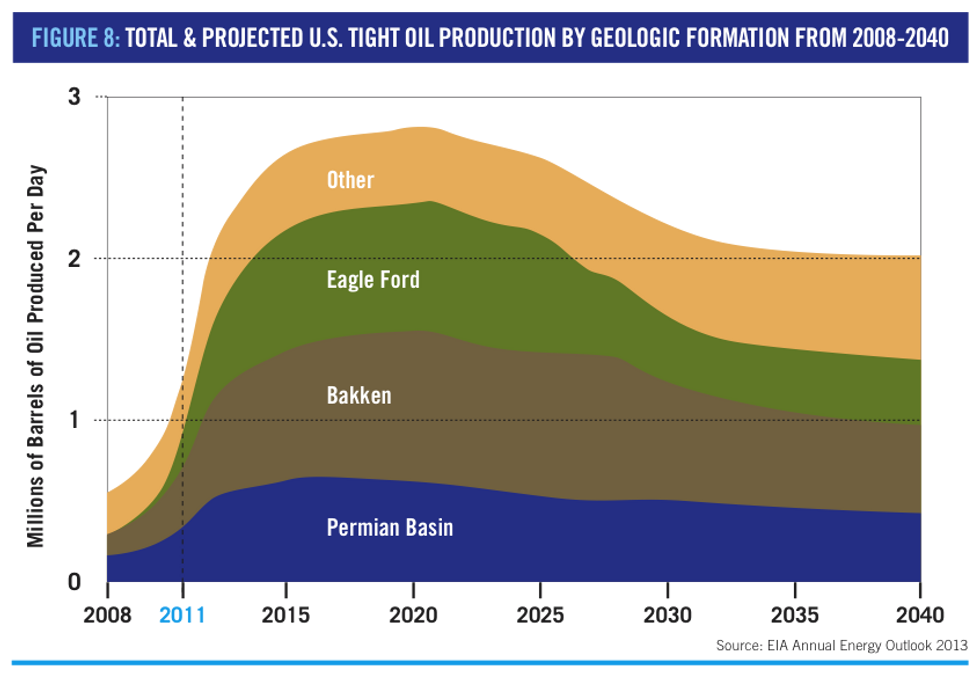 But achieving such meteoric growth doesn't come without growing pains—especially those around meeting the red-hot demand for water that shale producers need to inject into their wells.
Ground zero, in many ways, is Texas.
The U.S.'s second-largest state is in the midst of a historic drought, has little surface water to speak of and many of its groundwater aquifers are drying up. The most noteworthy of these sources under stress is the Ogallala Aquifer, which overlaps with the Permian Basin in west Texas. But that hasn't stopped oil and gas shale production from booming, leading to a doubling in water use the past three years with even bigger jumps expected as more wells are drilled in the rich Eagle Ford formation in south Texas.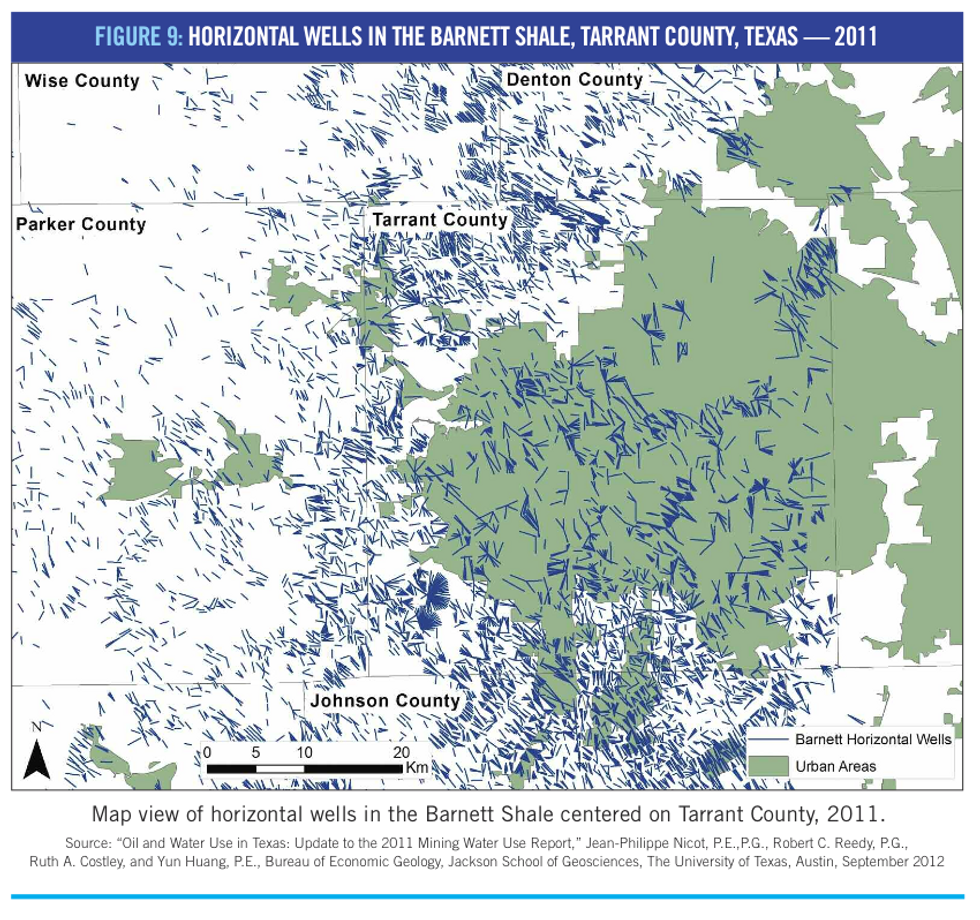 Industry players concede there isn't enough freshwater to meet their needs. "There are areas, like out in west Texas, where water could be a limiting factor," for shale production, said Ken Nichols, civil engineer at CH2M Hill, at the Denver conference.
And that means turning to alternatives, such as recycled water or brackish water, which are already seeing more use.
The state's vast reserves of brackish groundwater seems to be getting the most attention, with one study saying it's already providing some 20 percent of water being used in the Permian and Eagle Ford Shale Basins. "It's a very promising resource for the state," said Larry French, director of the Texas Groundwater Resources Division.
But it is expensive and energy intensive to make the slightly salty water usable for each drilling site. More scrutiny is also needed to understand how escalating withdrawals of brackish waters may compromise freshwater aquifers. Growing interest by water-starved cities and towns to desalinate brackish water is another complicating factor.
Colorado faces a similar challenge of more people, escalating shale production and growing competitive pressures for surface water, especially by agriculture, which has strong legal water rights and uses about 85 percent of the state's water. "Anything [frackers] produce from these wells has the potential to affect senior water rights," said Dick Wolfe, state engineer for the Colorado Division of Water Resources.
For this reason, shale producers noted during the conference that they are relying as much as possible on deeper groundwater resources. These "non-tributary" waters are typically thousands of feet underground and are largely isolated from rivers, streams and other surface waters. Wolfe says the vast majority of the state's 50,000 oil and gas wells—many of them fracking wells in the Niobrara Basin in northeast Colorado—are in non-tributary formations.
While Wolfe is confident that shale production will not compromise the state's water supplies and water quality, others are leery and are calling for much more stringent recycling of fracking wastewater.
"Most frack water is so laden with toxics or salts that it is unsuitable for other uses, and must be disposed of in shallow pits or far below groundwater reservoirs," wrote Bart Miller, water program director at Western Resources Advocates, in the Denver Post. "We can only hope it will never migrate and contaminate drinking water reservoirs."
Unlike Texas and Colorado, North Dakota is relying on both aquifers and surface waters for hydraulic fracturing, much of it coming from the Missouri River, Lake Sakakawea and over-allocated groundwater supplies. With wells popping up like dandelions—North Dakota now produces 10 percent of the country's energy—tensions and lawsuits are escalating between frackers, farmers and other water users.
"When all of us had nothing [before the oil boom], there was nothing to fight about," Dan Kalil, a county commissioner in western North Dakota's Williams County, home to many oil and natural gas wells, told Reuters. "Now, so many friendships have been destroyed because of water and oil."
Visit EcoWatch's FRACKING page for more related news on this topic.
——–
Sign the petition today, telling President Obama to enact an immediate fracking moratorium: