This website uses cookies to ensure you get the best experience while browsing it. By clicking 'Got It' you're accepting these terms.
Tony Anderson / DigitalVision / Getty Images
The tiny house movement is an environmentalist dream's come true — less space means you need less stuff and you consume less energy. The problem is you have to live in a cramped space and dedicate yourself to the Marie Kondo credo of only having a few objects in you home that spark joy.

Tiny houses on display in Portland, Oregon in 2017. Dan David Cook / Wikimedia / CC BY-SA
By Maria Saxton
Interest is surging in tiny homes — livable dwelling units that typically measure under 400 square feet. Much of this interest is driven by media coverage that claims that living in tiny homes is good for the planet.
EcoWatch Daily Newsletter
By Shreya Dasgupta
Global trade has made it easier to buy things. But our consumption habits often fuel threats to biodiversity—such as deforestation, overhunting and overfishing—thousands of miles away.
By Alex Kirby
Humans' appetite for gnawing away at the fabric of the Earth itself is growing prodigiously. According to a new UN report, the amount of the planet's natural resources extracted for human use has tripled in 40 years.
A report produced by the International Resource Panel (IRP), part of the UN Environment Programme, says rising consumption driven by a growing middle class has seen resources extraction increase from 22 billion tons in 1970 to 70 billon tons in 2010.
Landscape deeply scarred by an open cut coal mine in Hunter Valley, Australia.Max Phillips / Flickr
It refers to natural resources as primary materials and includes under this heading biomass, fossil fuels, metal ores and non-metallic minerals.
The increase in their use, the report warns, will ultimately deplete the availability of natural resources—causing serious shortages of critical materials and risking conflict.
Growing primary material consumption will affect climate change mainly because of the large amounts of energy involved in extraction, use, transport and disposal.
Irreversibly Depleted
"The alarming rate at which materials are now being extracted is already having a severe impact on human health and people's quality of life," said the IRP's co-chair, Alicia Bárcena Ibarra.
"We urgently need to address this problem before we have irreversibly depleted the resources that power our economies and lift people out of poverty. This deeply complex problem, one of humanity's biggest tests yet, calls for a rethink of the governance of natural resource extraction."
The IRP says the information contained in the new report supports the monitoring of the progress countries are making towards achieving the UN's Sustainable Development Goals. It also shows the uneven way in which the materials exploited are shared.
The richest countries consume on average 10 times as much of the available resources as the poorest and twice as much as the world average.
This total—almost three times today's amount—will probably increase the acidification of the world's waters, the eutrophication of its soils and waters, worsen soil erosion and lead to greater amounts of waste and pollution.
The report also ranks countries by the size of their per capita material footprints—the amount of material required in a country, an indicator that sheds light on its true impact on the global natural resource base. It is also a good way to judge a country's material standard of living.
Europe and North America, which had annual per capita material footprints of 20 and 25 tons in 2010, are at the top of the table. China's footprint was 14 tons and Brazil's 13. The annual per-capita material footprint for Asia-Pacific, Latin America and the Caribbean and West Asia was 9-10 tons, and Africa's was below 3 tons.
Unprecedented Amounts
Global material use has rapidly accelerated since 2000, the report says, as emerging economies such as China undergo industrial and urban transformation that requires unprecedented amounts of iron, steel, cement, energy and building materials.
Compounding the problems, there has been little improvement in global material efficiency since 1990. The global economy now needs more material per unit of GDP than it did at the turn of the century, the IRP says, because production has moved from material-efficient economies such as Japan, South Korea and Europe to far less materially-efficient countries such as China, India and some in south-east Asia.
The report says uncoupling the increasing material use from economic growth is the "imperative of modern environmental policy and essential for the prosperity of human society and a healthy natural environment."
This will require investment in research and development, combined with better public policy and financing, creating opportunities for sustained economic growth and job creation.
The IRP also recommends putting a price on primary materials at extraction to reflect the social and environmental costs of resource extraction and use, while reducing consumption. The extra funds generated, it says, could then be invested in R&D in resource-intensive sectors of the economy.
It is concerned that the expanding demand for materials that low-income countries are likely to experience could contribute to local conflicts such as those seen in areas where mining competes with agriculture and urban development.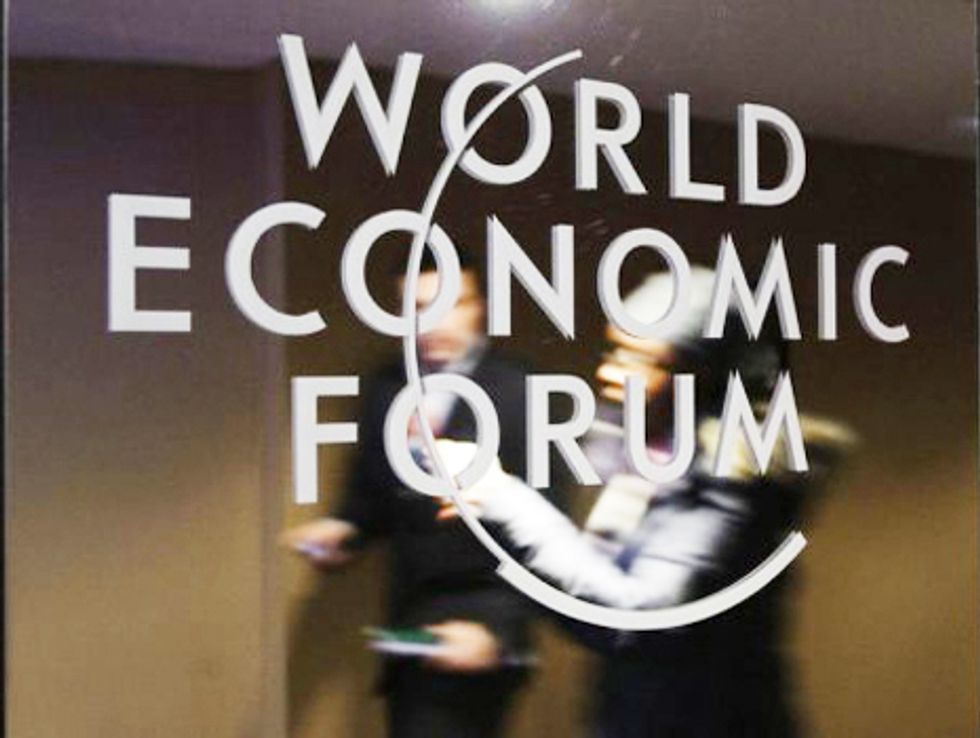 The World Economic Forum (WEF), meeting this week in Davos, Switzerland, is the biggest annual gathering of influential thinkers and leaders from the worlds of business, politics, media and civil society. World Wildlife Fund (WWF) Director General Jim Leape explains why WWF is there.
What are the main environmental issues on your mind going into this year's World Economic Forum in Davos?
There is an ever greater need for a sustainable approach to business—especially regarding resource use, in a world of rapidly increasing consumption. Humanity is already using the equivalent of over 1.5 planets—yet for life we all rely on clean air and healthy freshwater resources, abundant forests and thriving natural ecosystems.
WWF is active in preserving freshwater systems, ocean life and forests; encouraging the use and development of renewable energy; reducing the impact on natural resources of major commodity supply chains like paper, palm oil and soy; and generally lightening humanity's footprint on the natural world. We envision a future where humans live in harmony with nature, and we partner with major players on the world stage—politicians, civil society, faith groups, labour unions, businesses and many others—in achieving that goal.
The theme of this year's Davos event is 'The Great Transformation: Shaping New Models," and this links closely with WWF's vision of change that makes room for both social and environmental sustainability. We only have one planet, and a finite bank of precious natural resources. But with bold and thoughtful solutions, there is ample room for green businesses to thrive within a model of global sustainable development.
In recent years, WEF has proved to be an increasingly important place to engage with companies on sustainability. Good initiatives have started to emerge regarding water, agriculture and sustainable consumption—and I look forward to see how these good intentions can become more concrete in the coming days and weeks.
The WEF event in Davos is an opportunity to catch up with business and corporate contacts. How important is WWF's work with the private sector, and why should businesses care about the environment?
Business and industry have a massive impact on natural resources, and companies have a duty to ensure that they use those resources sustainably. We all benefit from products and services in our daily lives, but the private sector should be encouraged to conduct its business in a way that entails a minimum impact on the natural world and the ecosystems on which we all depend.
Companies that want to be competitive today and tomorrow should be concerned about sustainability. Licence to operate is being increasingly influenced by environmental and social performance—and this trend will only continue.
WWF engages with corporate partners to bring about real change on the ground—supporting responsible businesses to reduce their ecological footprint.
The next big event this year is the Rio+20 summit on sustainable development in Brazil in June. What does WWF hope will come out of that global gathering?
Two decades after the first Earth Summit in Rio de Janeiro, Brazil, this year's Rio+20 conference is a major opportunity for the world to commit to charting a course for creating shared prosperity within the limits of this one planet. Twenty years ago the term 'sustainable development' came into currency, but this has still not been followed by sufficient action in making the concept a reality. Rio is an opportunity to put things back on track.
I am hopeful that Rio+20 will prove a catalyst in sparking new commitments and urging major players—including governments, businesses and others—to stretch themselves in aiming for a more sustainable approach to what they do. The WEF in Davos this week is an ideal platform to inspire governments, corporate players and others to step up and prepare the road to Rio.
For more information, click here.