This website uses cookies to ensure you get the best experience while browsing it. By clicking 'Got It' you're accepting these terms.


The best of EcoWatch, right in your inbox. Sign up for our email newsletter!
Children's books about the environment. U.S. Air Force photo / Karen Abeyasekere
Reading, writing, arithmetic ... and climate science. That doesn't have the same ring as the "three Rs" of education, but Connecticut could one day require the subject to be on the curriculum, The Associated Press reported.
A Connecticut state lawmaker is pushing a bill to mandate the teaching of climate change in public schools throughout the state, starting in elementary school.
The Justice Department is looking into whether former Interior Secretary Ryan Zinke lied to investigators at the Department of Interior, The Washington Post reports. Anonymous sources tell the Post that investigators at the Interior's inspector general's office raised the issue with the DOJ after suspecting Zinke may have lied during questioning over his real estate deals in Montana and his review of a Native American casino project in Connecticut.
EcoWatch Daily Newsletter
Wind farm with solar panels in southern California. 4kodiak / E+ / Getty Images
By Jeff Deyette
Despite the Trump administration's ongoing attempts to prop up coal and undermine renewables—at FERC, EPA and through tariffs and the budget process—2018 should instead be remembered for the surge in momentum toward a clean energy economy. Here are nine storylines that caught my attention this past year and help illustrate the unstoppable advancement of renewable energy and other modern grid technologies.
Seismic airgun blasting has been proposed within the same main range of imperiled North Atlantic right whales. NOAA
A coalition of attorneys general from nine states added their clout to a South Carolina-based lawsuit against the Trump administration to block seismic airgun blasting off the Atlantic coast.
Democratic attorneys general from Maryland, Virginia, North Carolina, South Carolina, Massachusetts, Delaware, Connecticut, New Jersey and New York filed a motion on Thursday to intervene in a lawsuit filed earlier this month by several conservation groups and South Carolina coastal communities.
The Asian longhorned tick has been found in nine states. CDC
The Centers for Disease Control and Prevention (CDC) has warned of a "multistate infestation" with the Asian longhorned tick—the first new tick species to enter the U.S. in 50 years.
New Jersey was the first state to report the Haemaphysalis longicornis on a sheep in August 2017. Since then, it has been found in Arkansas, Connecticut, Maryland, North Carolina, New York, Pennsylvania, Virginia and West Virginia, according to Friday's Morbidity and Mortality Weekly Report.
Irma Omerhodzic
A federal judge ordered the U.S. Environmental Protection Agency (EPA) to take action to fight air pollution entering New York and Connecticut from five other states, Reuters reported.
On May 2, U.S. Department of Agriculture (USDA) released data from the 2012 Census of Agriculture. The Census of Agriculture has been conducted since 1840 and currently is collected once every five years. This post looks at the themes of conservation and energy in the Census. You can also view an introductory post on the Census.
Solar panels on a barn on a Vermont farm. Photo courtesy of Shutterstock
Grass vs. Cropland
As part of the Census, USDA reports on the extent of pasture and grazing land across the country. The Census breaks this data down into two categories—(1) pasture and grazing land that could have been used for crops without additional improvements; and (2) permanent pasture and rangeland, other than pastured cropland and pastured woodland.
Category one includes high quality land that could easily be used for crop production, but is instead retained as pasture. It also includes acres of crops hogged or grazed but not harvested prior to grazing. Category two includes both high quality and low quality pasture, but it must be unusable for crop production without additional improvements.
In 2007, the amount of land devoted to pasture and grazing land that could have been used for crop production was 35.8 million acres. By 2012, this number had dropped to 12.8 million acres, a reduction of nearly 65 percent. Going back even further, this number was 60.6 million acres in 2002. While the Census does not speak to the drivers of grassland loss, most of these acres were likely lost to crop production as commodity prices peaked and ethanol demand increased. The amount of pastured woodland also declined by roughly 600,000 acres. In contrast, "permanent" grassland increased between 2007 and 2012 by 1.6 percent, from 408.8 million acres to 415.3 million.
Rotational Grazing
In 2007, farmers practiced rotational or management-intensive grazing on nearly 389,000 farms. By 2012, this number had declined 26 percent to less than 289,000. Three New England states—Connecticut, Rhode Island and Vermont—plus Nevada saw increases in the number of farms using this type of grazing system. Every other state experienced significant declines.
National Sustainable Agriculture Coalition has long been a champion of rotational and management-intensive grazing, which USDA promotes through federal conservation programs like the Conservation Stewardship Program. Unfortunately, the Census does not explore the drivers behind the trends that can be pulled from its numbers. However, the decline does parallel a steep decrease in the number of acres devoted to pasture and grazing land, as detailed above.
Fertilizers and Chemicals
The use of manure and the use of commercial fertilizer, lime and soil conditioners both declined between 2007 and 2012. The number of farms using manure declined from 307,073 to 275,420, while the number of farms using commercial fertilizer declined from 1,022,036 to 877,907. In contrast, the number of farms using chemicals such as pesticides, herbicides and defoliants increased by 154,149.
Cover Crops, Tillage, Easements
The 2012 Census contains brand new information on cover cropping, conservation tillage and easements. Unfortunately, USDA did not report this data in the 2007 Census, so we cannot make a comparison. That said, a recent survey conducted by USDA's Sustainable Agriculture Research and Education (SARE) program with the Conservation Technology Information Center (CTIC) found that the total acreage of cover crops among farmers surveyed increased 350 percent from 2008 to 2012.
In 2012, farmers grew cover crops on 133,124 farms, covering 10,280,793 acres, not including land enrolled in the Conservation Reserve Program (CRP). The average number of acres of cover crops per farm was 77, with a plurality of farmers planting between 10 and 50 acres.
The Census found that 76,441 farms were operating under a conservation easement, including federal and non-federal easements. The average easement size was 173 acres, with the majority of easements ranging from 1 to 50 acres.
For the first time, the Census includes data on the extent to which farmers are using reduced- and no-till practices. More than 278,000 farms reported using no-till practices on a total of nearly 96.5 million acres. The average number of no-till acres per farm was 347. Farmers used other types of conservation tillage, such as mulch till and ridge till, on nearly 200,000 farms, covering more than 76.6 million acres. The average number of acres per farm was 392. In total, conservation tillage, including no-till, was more widespread than conventional tillage practices.
In 2007, farmers generated energy or electricity on 23,451 farms. The practice was most popular in Hawaii (11 percent of farms in the state). Unfortunately, the 2012 Census used different metrics to measure on-farm energy production, so we cannot compare data across the years. In 2012, farmers used solar panels on 36,331 farms, geoexchange systems on 9,403 farms, wind turbines on 9,054 farms and small hydro systems on 1,323 farms.
The bulk of solar energy production occurred in orchards, on sugarcane and hay farms, and on ranches; only 6 percent of grain and oilseed farms used solar power. Conversely, most wind turbines were located on grain and oilseed farms. The majority of geoexchange systems were located on oilseed, grain, sugarcane and hay farms; and most small hydropower generation occurred on ranches and sugarcane and hay farms.
——–
YOU MIGHT ALSO LIKE
USDA Invests $7 Million to Research Small Farm Challenges
Saving the World One Farm at a Time
Why the BLM Battle at Bundy Ranch Matters
——–
Today's decision by a federal appeals court upholds the contention by environmental groups that the Bush Administration's smog standards do not assure protection of forests and vegetation from ozone damage as the law requires. The court's judgment found that in 2008 the U.S. Environmental Protection Agency (EPA) violated the Clean Air Act when it refused to set protective standards and ignored the unanimous recommendation of its independent science advisors. However, the decision also upholds a health standard that these same scientific advisors had found failed to protect public health.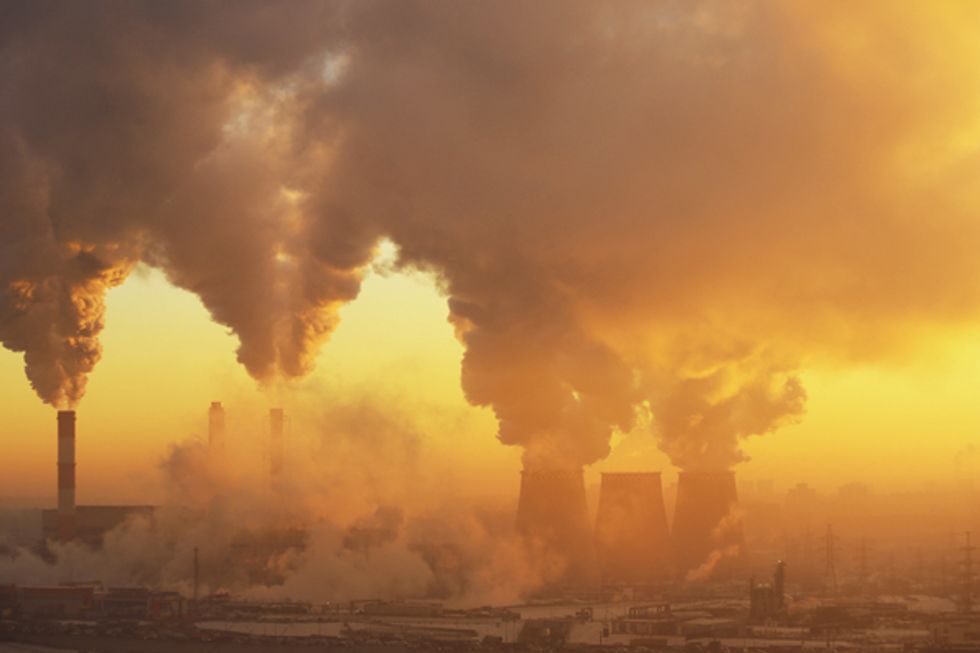 Photo courtesy of Shutterstock
The decision is the result of a suit brought by Earthjustice on behalf of the American Lung Association, Environmental Defense Fund (EDF), Natural Resources Defense Council, National Parks Conservation Association, and Appalachian Mountain Club. Also challenging the standards as too weak were the states of  New York, California, Connecticut, Delaware, Illinois, Maine, Maryland, Massachusetts, New Hampshire, New Mexico, Oregon, Rhode Island, as well as Washington D.C. and New York City.
Health and environmental groups initially filed suit against the Bush Administration following the final EPA decision in May 2008.  Shortly after taking office, the Obama Administration asked the court to put the case on hold while EPA reconsidered the evidence that the standards were too weak to protect public health and welfare. The two-year reconsideration included three public hearings showing overwhelming public comment urging stronger protections, as well as a restatement by the EPA's independent science advisors of their support for a tighter standard.
Then-EPA Administrator Lisa Jackson had concluded that the Bush-era ozone standards were not sufficiently or lawfully protective of public health. In an abrupt about-face, however, President Obama in September 2011, ordered EPA to leave the 2008 standards in place while continuing its ozone review slated for completion in 2013. EPA has now missed the statutory deadline for completing its ozone review and has not proposed any rulemaking yet.
These organizations resumed the legal battle following the Obama Administration's decision to continue to ignore the overwhelming scientific research and the opinion of experts that much stronger standards were needed.  
 
Sometimes called smog, ozone is a highly irritating gas found to shorten lives and worsen asthma and other lung diseases. It also is highly damaging to trees and plants, posing a major threat to the nation's forests. EPA's science advisers and the National Park Service told EPA a separate ozone standard was warranted to prevent these harms. Although EPA was poised to set such a standard, President Bush at the last minute ordered the agency not to include the secondary standards meant to protect our forests and national parks from smog.
 
"The Bush Administration violated the law in refusing to protect our forests from this dangerous pollutant," said Earthjustice Attorney David Baron. "EPA must now take strong action to repair the damage."
 
"Forested landscapes are important ecological resources that are highly valued for providing clean air and water as well as recreational opportunities that support local tourism economies. Protecting them from air pollution has always been a goal of the Clean Air Act, and this ruling underscores the importance of EPA acting on the science to do so effectively," said Georgia Murray, Appalachian Mountain Club staff scientist.
 
"Smog sickens and even kills some plants and trees, even in America's national parks, which are supposed to have the cleanest air in the country" said Mark Wenzler, vice president of Climate and Air Quality Programs at the National Parks Conservation Association. "The Obama administration now has an opportunity to follow the science, and not play politics with protecting our national parks and forests from air pollution damage."
 
The Court rejected challenges by health and environmental groups and states to EPA's 2008 health standard for ozone.  Although acknowledging that those standards were weaker than recommended unanimously by EPA's science advisors, the Court found that the agency had not acted arbitrarily in setting the weaker standards.
 
"There is no question that ozone makes people sick and can kill at levels well below the standard EPA set in 2008. Given that overwhelming evidence and the requirement to set the standard where it will protect public health, we are disappointed that the Court upheld this inadequate standard," explained Janice Nolen, American Lung Association Assistant vice president of national policy. "The evidence continues to grow that we need a stronger standard. The American Lung Association expects that the Obama Administration to follow the science and the law in the current review."
 
"The scientific evidence for a more protective standard has only become stronger since 2008," said Elena Craft, Health Scientist for EDF. "Notwithstanding today's decision, EPA must move forward with stronger standards to protect Americans' health with an adequate margin of safety in its legally-required review of the 2008 standard, which is now underway."
 
Not only had the EPA's science advisors found the health standard inadequate, major health and medical groups, in addition to the American Lung Association, had also supported a much stronger health standard, including the American Academy of Pediatrics, American Thoracic Society and the American Medical Association.
 
"The practical effects of today's ruling on the health standard should be minimal, because there is on ongoing standard-setting process in which EPA's science advisers and the nation's major medical societies have all said we need much stronger smog standards," said John Walke, clean air director for the Natural Resources Defense Council. "EPA needs to heed that advice, and protect our children and seniors who are especially at risk from smog."
 
The Court also rejected all challenges to the ozone standards by industry and the state of Mississippi.
Visit EcoWatch's AIR page for more related news on this topic.
——–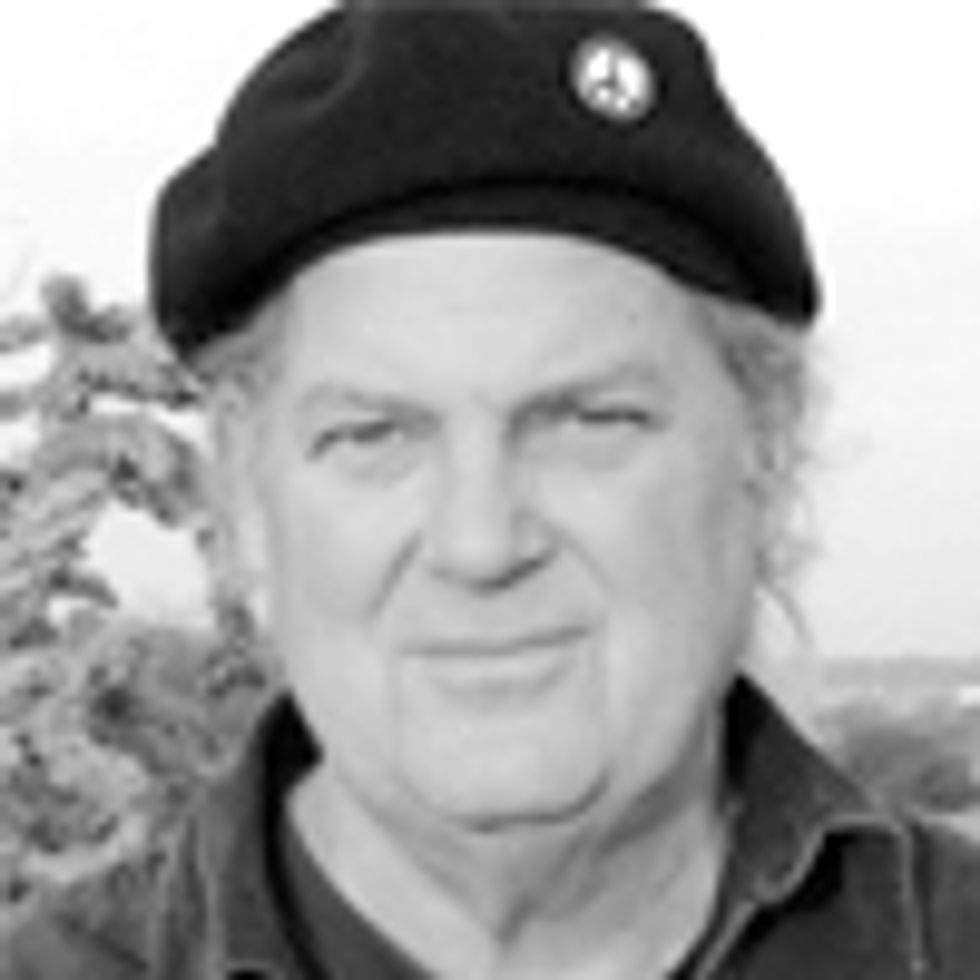 "The harder they come the harder they fall, one and all." - Jimmy Cliff, reggae classic.
After enjoying a year of maximum profits, record stock prices, the defeat of a major GMO [genetically modified organisms] labeling campaign in California, pro-industry court decisions and a formidable display of political power in Washington, D.C.—including slipping the controversial Monsanto Protection Act into the Federal Appropriations bill in March—the "Biotech Bully" from St. Louis now finds itself on the defensive.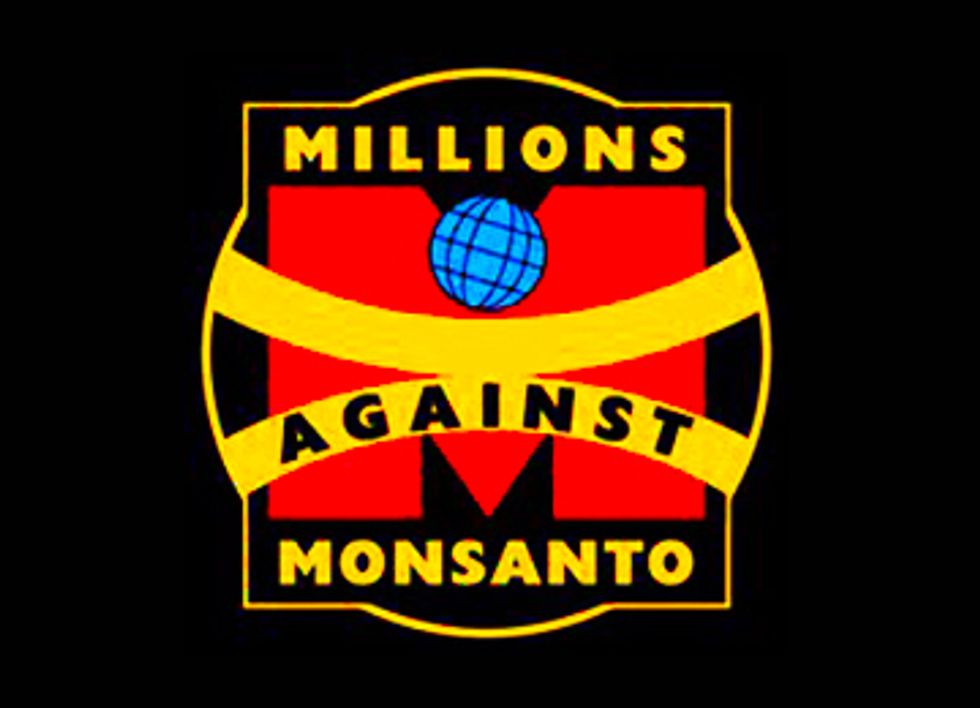 It is no exaggeration to say that Monsanto has now become the most hated corporation in the world.
Plagued by a growing army of Roundup-resistant superweeds and Bt-resistant superpests spreading across the country, a full 49 percent of American farmers are now frantically trying to kill these superweeds and pests with ever-larger quantities of toxic pesticides, herbicides and fungicides including glyphosate (Roundup), glufosinate, 2,4-D (Agent Orange), dicamba and neonicotinoids (insecticides linked to massive deaths of honey bees).
Reacting to this dangerous escalation of chemical farming, toxic residues on foods and environmental pollution, over a million consumers and organic farmers have pressed the Obama administration to reject a new generation of GE "Agent Orange" and dicamba-resistant crops, forcing the U.S. Department of Agriculture (USDA) to postpone commercialization of these crops, at least temporarily.
According to the Trade Press, thousands of U.S. farmers, as well as farmers worldwide, are moving away from biotech crops and searching for non-GMO alternatives. At the same time, U.S. and global market demand for non-GMO organic foods and crops is steadily increasing.
Compounding Monsanto's superweed and superpest problems, scientific evidence continues to mount that GMO feed and foods, laced with Bt [Bacillus thuringiensis] toxins and contaminated with ever-increasing residues of Monsanto's deadly weedkiller, Roundup, are severely damaging animal and human health.
As the June 24, 2013, issue of Green Medical News puts it:
"... within the scientific community and educated public alike, there is a growing awareness that Roundup herbicide, and its primary ingredient glyphosate, is actually a broad spectrum biocide, in the etymological sense of the word: "bio" (life) and "cide" (kill)—that is, it broadly, without discrimination kills living things, not just plants. Moreover, it does not rapidly biodegrade as widely claimed, and exceedingly small amounts of this chemical—in concentration ranges found in recently sampled rain, air, groundwater and human urine samples—have DNA-damaging and cancer cell proliferation stimulating effects."
On May 25, two million people from 436 cities, in 52 countries, on six continents took to the streets in a global "March Against Monsanto." From New York to New Delhi, protestors reaffirmed their determination not only to force the labeling of genetically engineered (GE) foods, as has already been accomplished in the European Union, India and at least 36 other nations, but also to drive all GMOs off the market. That includes GMOs in human food, animal feed, cotton, nutritional supplements, body care products and GMO cotton and biofuels.
The same week as the global March Against Monsanto, The New York Times reported that U.S. food companies, "large and small" are starting to make arrangements to reformulate the ingredients in their processed foods and reorganize their supply lines so to avoid having to admit that their brand name products contain GMOs. Monsanto and its "Junk Food" allies recognize that if the Washington State ballot initiative on mandatory GMO labeling passes on November 5, which now appears likely, their ability to keep food consumers in the dark will be over.
Large processed food and beverage companies, such as Kellogg's, General Mills, Nestle, Coca-Cola, Pepsi, Kraft, Unilever, Dean Foods, Wal-Mart and others understand that once labeling is required in one strategic state, such as Washington, they will be forced to label in all 50 states.
The anti-GMO movement in the U.S. has identified Monsanto's "Achilles Heel"—GMO food labeling at the state level—and has begun to achieve some preliminary victories, both in the marketplace and in the legislative arena. For example, Whole Foods Market and dozens of natural food stores and co-ops, along with restaurants like Chipotle, are, or are planning to, voluntarily label GMOs. And Connecticut and Maine have passed GMO labeling laws.
Our common task now must be to win the all-important Washington State ballot initiative. This will require a tremendous fundraising effort and netroots-grassroots "get out the vote" effort. If you have not already made a donation to this effort, please do so now. If you would like to volunteer, sign up here.
Monsanto's Minions React
The food industry knows it will be difficult to stop voters in Washington State from bypassing the politicians and the federal government and directly voting into law a mandatory GMO food labeling initiative on November 5. So, the Grocery Manufacturers Association (GMA) is circling the wagons. Claiming that pro-labeling consumers have created "an unprecedented period of turmoil" for the food industry, the GMA convened a meeting, on July 10, in Washington DC, of large food manufactures and supermarkets. Their agenda? Figure out how to co-opt and neutralize the growing anti-GMO movement.
One of the strategies apparently being put forth by members of the GMA is to ask the U.S. Food & Drug Administration (FDA) to step in and formulate watered-down federal rules on GMO food labeling. The GMA would like weak labeling laws, similar to those in Japan and other nations, that would contain loopholes, high tolerances and weak enforcement, coupled with a lengthy implementation period, so as to preempt strict state labeling requirements and deflate the growing GMO-Right to Know movement.
On the international level, Monsanto and Big Food, joined by other large corporations concerned about the growing grassroots power of consumer, environmental and Fair Trade networks, are lobbying for fast track passage of new secretly negotiated Free Trade Agreements, the Trans-Atlantic Trade and Investment Partnership (TTIP), popularly known as "TAFTA," and the Trans-Pacific Partnership (TPP). Both TAFTA and TPP are basically supercharged versions of the highly unpopular NAFTA and WTO trade agreements.
These "forced trade" agreements would, among other things, lower standards on food safety and environmental protection, including taking away the rights of nations and states to require strict GMO food labeling and safety-testing. Provisions in these trade agreements would allow corporations to sue a nation if pro-consumer or environmental laws interfered with their trade and "expected profits." Judgments and penalties would be determined by secret trade tribunals, with corporate lawyers serving as judges. Under the TAFTA/TPP regime, the U.S. and other countries would be required to hand over national sovereignty to foreign investors and multinational corporations.
So even as we mobilize for strategic GMO right-to-know victories in Washington, Vermont and other states, we must simultaneously mobilize the public to fight against federal preemption on GMO labeling, and stop the next generation of these secret "forced trade" agreements.
GMO Food Labeling: Just the First Step
Passing I-522, Washington State's GMO labeling initiative, is a necessary first step toward honest labeling of GMO ingredients in the U.S. But Monsanto has survived mandatory food labeling in the EU and scores of other nations. The biotech giant will likely survive strict labeling requirements by U.S. states, too. What Monsanto can't survive is mass awareness and rejection of all GMOs, especially GMO cotton and GMO animal feed on factory farms. A successful global boycott of factory-farmed meat and animal products and GMO-tainted cotton, combined with GMO food labeling, will literally drive genetic engineering out of the marketplace.
Eighty percent of all processed foods in the U.S. contain GMOs. Yet if we examine the entire global production and consumption cycle of GMOs, we learn that only 20 percent of GMOs grown worldwide go into human food. The other 80 percent end up in animal feed, cotton production, biofuels, body care products and nutritional supplements.
Even in Europe, where GE foods are rarely sold in grocery stores or restaurants, several billion dollars worth of GE animal feed from North America, Brazil and Argentina are imported every year. Although EU consumers have forced voluntary labeling of GMO-fed non-organic meat and animal products in Germany, France and Austria, and in large chains throughout Europe, there is no mandatory GMO animal feed labeling law in the EU. India is the only major country up until now that requires labels on GMO animal feed. No country yet requires labels on GMO cotton clothing, nutritional supplements, body care products or biofuels.
Almost half of Monsanto's profits now derive from its sales outside the U.S., especially GMO crops for animal feed.  So if we're serious about turning back the biotech threat, and building up an alternative food and farming system that is organic, local, climate-friendly and humane, we need to strengthen our international solidarity and cooperation as well as our domestic efforts. Once we take into account the full scope of agricultural biotechnology and its myriad products, we can position ourselves for the next stage of the battle: a comprehensive and global anti-GMO offensive, strategically targeting the entire GMO food, fiber, fuel, supplements and body care industry where they are most vulnerable. This Great GMO Boycott and GMO Right to Know mobilization will require a broader coalition, both domestically and internationally, and an unprecedented mass education effort around the role of GMOs and factory farms in exacerbating our health, environmental, animal welfare and climate crisis.
All Out for Washington State Nov. 5
But first things first. The consumer, farmer and fishing community insurgency that frightens Monsanto and its allies the most is the upcoming ballot initiative (I-522) in Washington State on Nov. 5. As Monsanto and its allies, such as the GMA, understand, this is the most crucial battle against GMOs today. If voters pass mandatory labeling in Washington, reinforced by contingent state labeling laws already passed or in progress in Connecticut, Maine and Vermont, it will mean the end of the road for genetically engineered food in U.S. grocery stores.
As the biotech lobby has readily admitted, GMO food labeling is a "skull and crossbones" that will drive genetically engineered foods off the market in the U.S. and North America. As evidenced by marketplace trends in Europe, the largest agricultural market in the world, once GMOs are labeled, consumers will not buy them, food companies and grocery stores will not sell them and farmers will not grow them. This is why Monsanto and Big Food corporations—hiding behind the façade of their trade association, the GMA—will likely pour up to $20 million into defeating I-522. Pro-labeling forces currently have a commanding lead in the polls in Washington. But we need to raise at least $4 million more (to augment the $4 million we've raised already) to buy enough TV and radio time to counter the forthcoming flood of lies that Monsanto and its minions will launch in Washington State. We already know what those lies will look like: Labeling will raise food prices, hurt family farmers and confuse consumers.
The "Road to Victory" means building up our war chest in Washington State for the Nov. 5 ballot initiative. Please spread the word. This is the most important food and farming battle in the world today. If you haven't already made a donation to the Yes on I-522 campaign, please do so now.
Visit EcoWatch's GE FOODS pages for more related news on this topic.
——–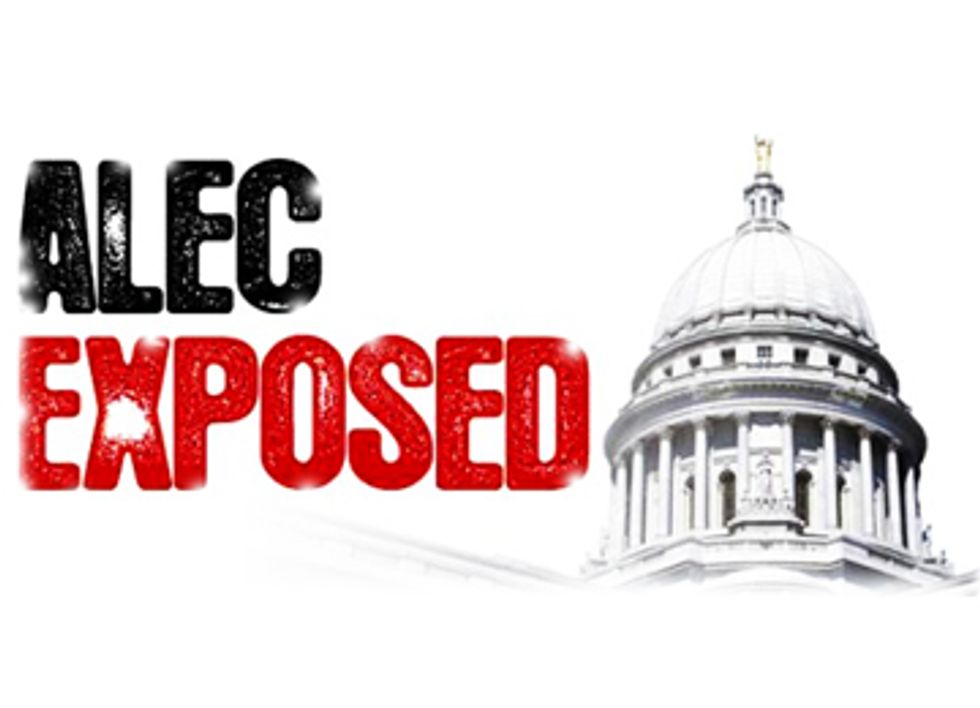 The same law that contributed to George Zimmerman walking free out of a Florida courtroom last weekend after taking the life of 17-year-old Trayvon Martin was primarily written by the same super lobbying group behind legislation protecting natural gas companies from disclosing chemicals used in fracking.
The American Legislative Exchange Council, or ALEC, is a unique kind of lobbying front group responsible for pushing legislation designed to enhance the bottom line of their corporate funders. Corporations like Koch Industries, ExxonMobil and Duke Energy, along with industry trade associations and large corporate foundations provide more than 98 percent of ALEC's funding, whose members, which includes elected officials and corporations, write and pass laws that will benefit those corporations.
Via the laws ALEC pushes through state legislatures, the lobbying group impacts Americans nationwide from voting right laws to environmental regulations (or lack thereof) to guns like Stand Your Ground. We've collected the most significant ALEC laws that could be coming to a state legislature near you, if they aren't there already.
This act prevents states from requiring their energy companies to increase electricity production from renewable energy sources, killing a key government incentives for clean energy projects. ALEC falsely claims that any renewable energy mandate sacrifices economic growth and American competitiveness, a dead horse they have continued to beat for decades.
Because of the economic benefits of renewable energy standards in states like North Carolina and Kansas and in spite of support from ALEC's other Koch-funded friends in the State Policy Network, ALEC's most heated attacks on Renewable Portfolio Standards (RPS) were shot down by Democrats and Republicans alike. Quieter ALEC-supported attempts to repeal or weaken RPS laws also failed in Ohio, Minnesota, West Virginia, Wisconsin, Missouri, Pennsylvania, Connecticut, Maine and Oregon—not a good start for ALEC's top energy-related priority this year.
Greenpeace has initiated an action to demand that the nation's largest utility company, Duke Energy, cut ties between ALEC, a relationship that is polluting Americans and democracy.
6. Resolution in Support of the Keystone XL Pipeline
ALEC is trying to use state resolutions to add pressure to the federal government to approve TransCanada's Keystone XL tar sands pipeline. In fact, ALEC took its member legislators on a Big Oil-funded trip to Alberta, Canada, to promote tar sands, courtesy of lobbyists from TransCanada, Shell, Devon Energy and other oil and gas interests. ALEC's conferences have featured seminars on the controversial pipeline, featuring speakers from oil companies and the Canadian government alike. The Center for Media and Democracy, which runs ALECexposed.org, has filed an ethics complaint in Nebraska for a legislator's failure to disclose the trip and its sponsors. Keep in mind that ALEC is a tax-exempt organization, and their lobbying doesn't count as lobbying to the IRS.
While ALEC has its own model resolution, its state legislator members introduced resolutions straight out of a TransCanada press release, coordinating across state borders to get an apparent jump in support for Keystone XL in Missouri, Michigan, Minnesota and Mississippi all at once.
5. Voter ID Act
These laws prohibit about 11 percent of citizens from voting by requiring a government-issued ID to vote at the polls.
This 11 percent overwhelmingly consists of elderly people, low-income and minority voters and students. Thirty-three states now have voter id laws and four states now have strict photo id requirements in effect. With the Supreme Court's recent gutting of the Voting Rights Act, we can expect this number to increase with ALEC's full support.
4. Arizona's SB 1070 Immigration Law: "No Sanctuary for Illegal Immigrants Act" 
In short, this bill was ALEC's way of making private prison companies rich by rounding up brown people without documentation and tossing them in jail. Although most of this law was struck down in Arizona, the "papers please" provision survives requiring law enforcement to check a person's status if they are stopped, detained or arrested. State legislators and prison and bail industry lobbyists met at an ALEC meeting to write the law which originally stated that law enforcement had to check a person's status only after "contact." The Arizona legislature changed narrowed the law to the current language.
3. Disclosure of Hydraulic Fracturing Fluid Composition Act
The title of this bill is a lie–ALEC's flagship fracking bill prevents oil and gas companies from having to disclose the chemicals in frack fluids that qualify as "trade secrets." Who took the idea to ALEC? ExxonMobil. Bloomberg reports that the ALEC bill has been introduced in at least eight states, although there appear to be more. Exxon's bill became Ohio law with ALEC's help, and a particularly controversial fracking law sponsorship by ALEC legislators passed in North Carolina last year without anyone reporting ALEC's fingerprints. DeSmogBlog has documented attempts in Florida, Illinois and several other states.
ALEC previously drafted a state resolution that puts the regulating authority into the hands of state agencies, which are woefully understaffed, underfunded and ineffective at regulating the powerful gas and oil industry, creating a one-two punch that leaves fracked communities in the dark on chemical disclosure and at the mercy of insufficient and often captured regulatory agencies for protection from fracking pollution.
2. Intrastate Coal and Use Act
This act serves to prevent the U.S. Environmental Protection Agency (EPA) from regulating the coal industry. Specifically, the act prevents the EPA from overruling state permits for coal mining and producing dirty coal products (like liquid coal for fuel) if all the coal operations are conducted within the borders of a single state. This act relies on the "Commerce Clause" claiming that the federal government can only regulate commerce that goes beyond state lines, flying in the face of settled Supreme Court interpretation of the "dormant" Commerce Clause. The first version of this bill was passed in West Virginia in 2011, a state with 273 operating coal mines as of 2011.
Considering the recent national tragedy of the Trayvon Martin ruling and the violence "Stand Your Ground" releases, this law should be repealed immediately in the states it's active. In strong conjunction with the National Rifle Association (NRA), ALEC has managed to push versions of this law in over two dozen states. It allows any killer to claim immunity if they felt a reasonable fear of bodily harm. The Florida version of this law passed in 2005 and was written by a NRA lobbyist.
ALEC is behind loads of more dangerous laws or proposed resolutions that must be exposed, blocked or repealed if active. Please let us know other significant ones we missed in the comments below. 
Visit EcoWatch's ENERGY page for more related news on this topic.
——–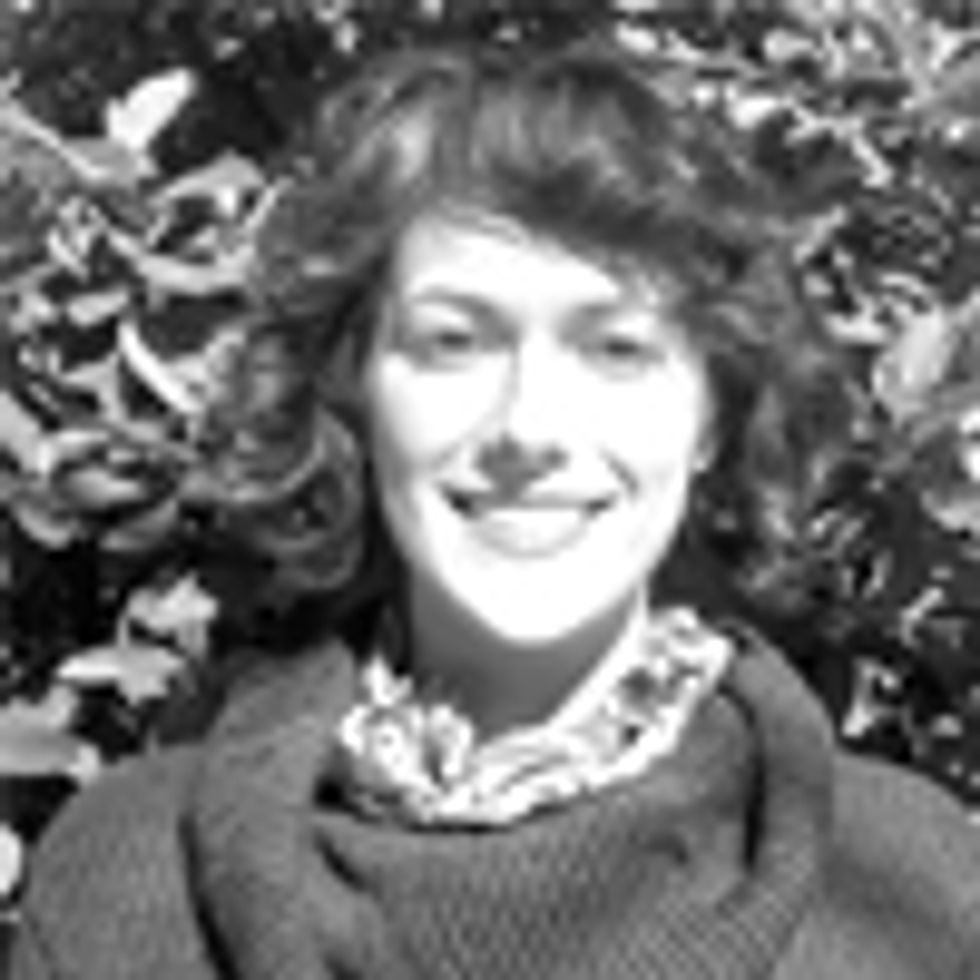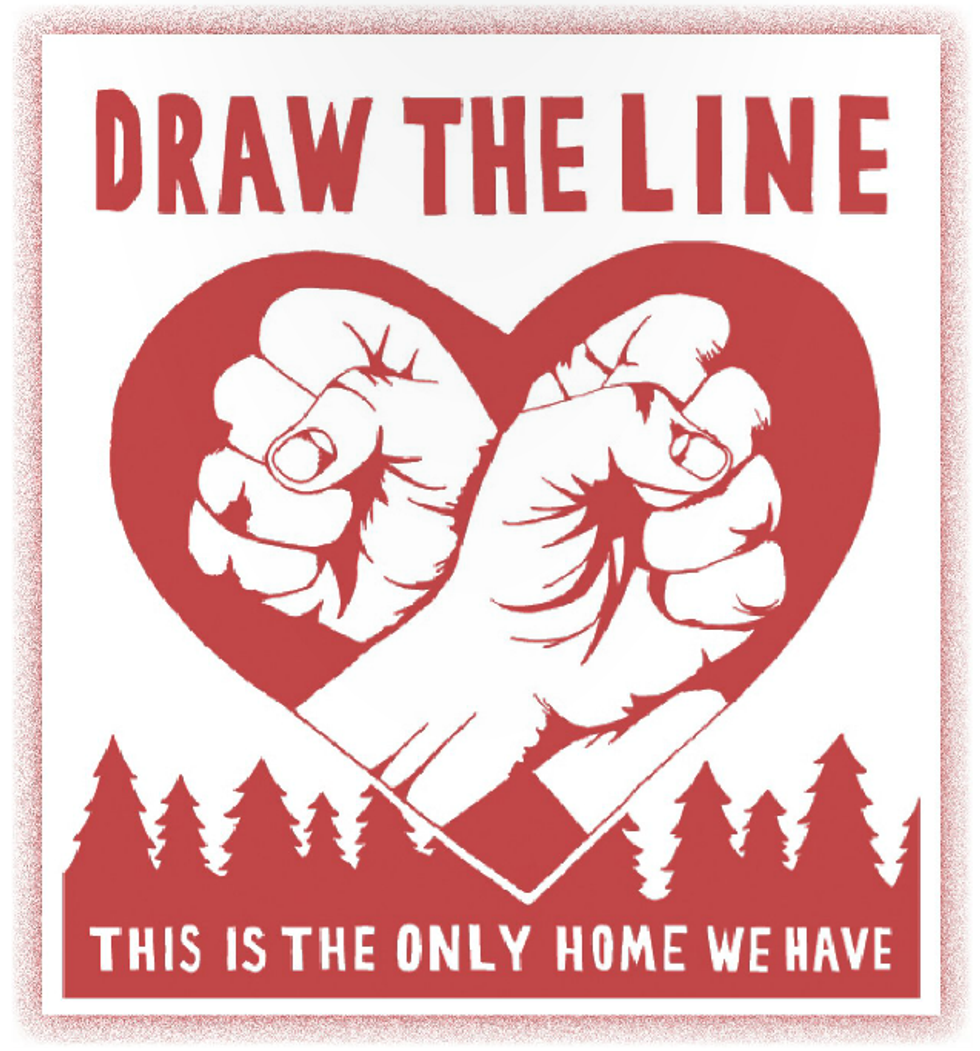 As the summer heats up, awareness is quickly escalating across the world as different direct action campaigns target a common denominator: the fossil fuel industry.
Earlier this year, organizers including 350.org launched the Summer Heat and Fearless Summer campaigns, calling for a global uprising to "peacefully but firmly" stand up to the industry that is wrecking our future.
As people are joining together to embrace non-violent direct action on behalf of the climate, 350.org  published the Creative Action Cookbook to encourage cohesive thoughtful action based on the variety of resources and skill sets of those involved. As humanity faces the uncertainties of the damage already done by pollution, this tenacious movement is focused on building a world that values the principles of "empathy, mutual aid and love."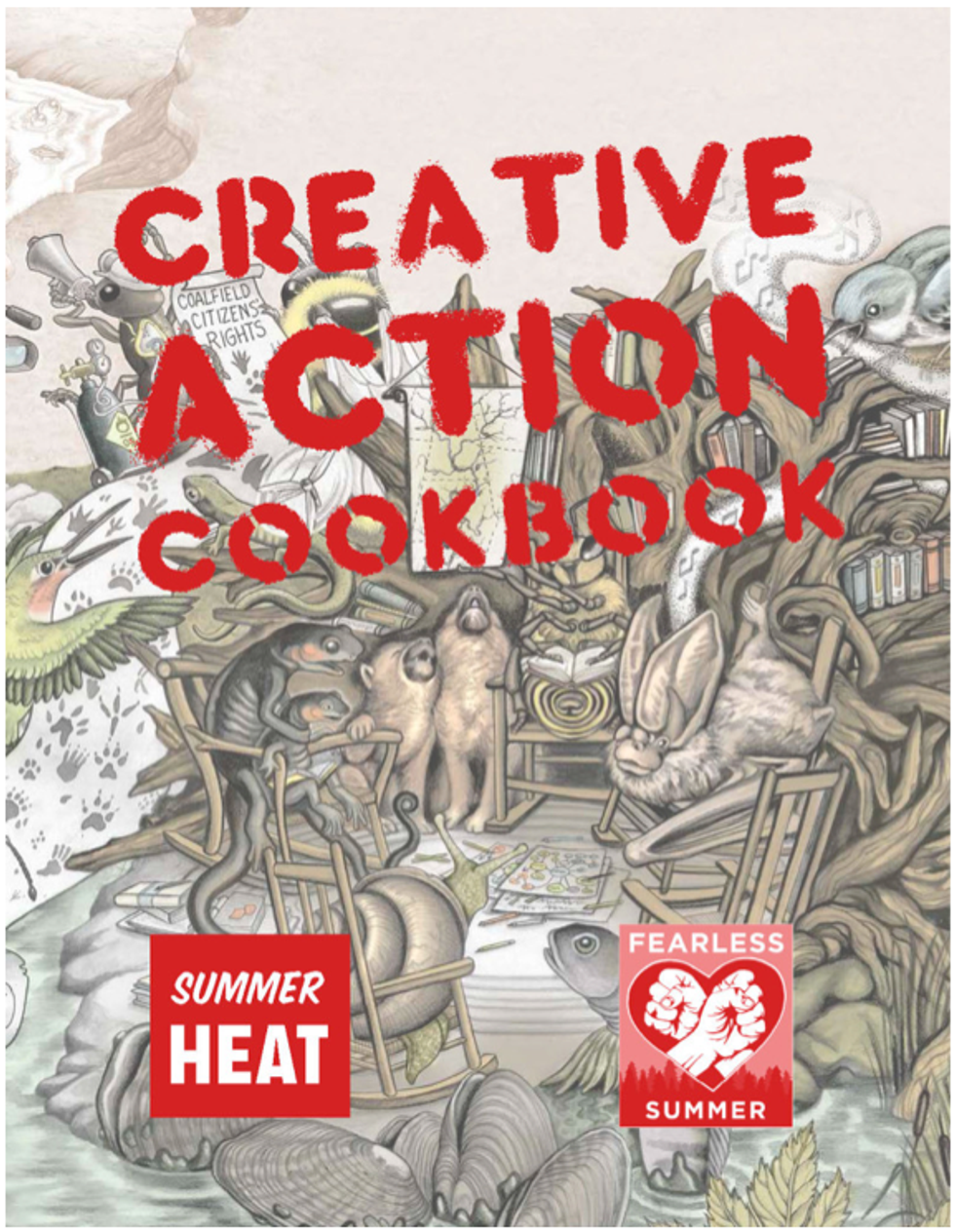 Over the past several weeks, direct actions challenging fossil fuel infrastructure have brought to light some of the most imminent hazards of this dangerous industry, while at the same time promoting a sustainable and renewable future.
According to Tar Sands Blockade, Swamp Line 9, a group dedicated to keeping Enbridge from modifying their 240,000 barrel/day Line 9 pipeline to carry tar sands bitumen, kicked off the first day of summer with a powerful action at a pump station on Haudenosaunee Six Nations land near Hamilton, Ontario, Canada.
Blockaders occupied the site and held strong for six days as activists with Great Plains Tar Sands Resistance in Oklahoma were disrupting the construction of another pump station for the controversial Keystone XL pipeline the same week. On the dramatic final day of the Swamp Line 9 blockade, four people who were locked to machinery and 16 others were arrested.
The action kicked off Idle No More's Sovereignty Summer with a righteous display of the movement's strength and determination, highlighting the involvement and solidarity of First Nations whose lands are being targeted as "energy sacrifice" zones across North America.
On June 29, Greenpeace, Friends of the Earth International, Sierra Club and other organizational allies demonstrated during an international day of solidarity with the youth activists attending Global Power Shift. Actions all over the world were calling for an end to the age of coal and promoting a clean energy future just days after four people locked themselves outside the UBS headquarters in Connecticut to protest the bank's continued funding of mountaintop removal coal mining.
On Canada Day, more than 500 gathered in Southampton, Ontario, to oppose a proposed nuclear waste dump less than a mile from the shores of Lake Huron, bringing this grave issue some necessary attention.
Other early Fearless Summer actions across the U.S. include a blockade that stopped trucks attempting to dump tar sands waste alongside the Detroit River; a flash mob that included activists from Occupy Wall St and Occupy the Pipeline protesting the Spectra and Rockaway fracked gas pipelines during lunchtime in one of Manhattan's busiest neighborhoods; and a confrontation by the Utah Tar Sands Resistance of road construction crews who are in the process of clear cutting, leveling and paving the way for tar sands, oil shale and fracking across the Colorado River Basin.
A week and a half before the tragic train explosion in Quebec last Saturday, 350 Maine and Maine Earth First! teamed up to bring attention to the hazards of transporting fracked oil by blockading a train carrying 70,000 barrels of crude coming from the Bakken oil fields in North Dakota.
Earlier this week, hundreds of Earth First! activists and allies brought attention to Momentive (headquarterd in Columbus, OH), one of the largest suppliers of fracking fluids, by blockading the shipping entrance to one of their facilities in North Carolina and successfully shutting down operations for the day.
Yesterday, Greenpeace activists bravely scaled Europe's tallest skyscraper in London to bring attention to the Shell's plans to drill in the Arctic.
As the number of direct actions grow across the Earth, communities are uniting to pressure their elected officials and other entities to acknowledge that we must divest from the fossil fuels and move toward a renewable energy future. This fearless movement to defend our future is just getting started—with much more to come.
Visit EcoWatch's CLIMATE CHANGE page for more related news on this topic.
——–
SHARE YOUR THOUGHTS BELOW: After reading the Creative Action Cookbook, what inspires you to act?
——–