Children's books about the environment. U.S. Air Force photo / Karen Abeyasekere
Reading, writing, arithmetic ... and climate science. That doesn't have the same ring as the "three Rs" of education, but Connecticut could one day require the subject to be on the curriculum, The Associated Press reported.
A Connecticut state lawmaker is pushing a bill to mandate the teaching of climate change in public schools throughout the state, starting in elementary school.
"A lot of schools make the study of climate change an elective, and I don't believe it should be an elective," Democratic state Rep. Christine Palm told the AP. "I think it should be mandatory, and I think it should be early so there's no excuse for kids to grow up ignorant of what's at stake."
If House Bill 5011 succeeds, Connecticut could be the first state to make such a requirement by law, according to the National Center for Science Education. Last year, a similar bill was introduced in Connecticut but ultimately failed.
A proposed bill in Connecticut would, it seems, make the state the first to mandate the teaching of #climatechange… https://t.co/KGKFyvSnOd

— National Center for Science Education (@National Center for Science Education)1547079306.0
The proposal is not as controversial as it seems and would probably be welcomed by a lot of parents. In fact, a 2018 report from the the Yale Program on Climate Change Communication, revealed that a large majority of Americans believe climate change should be taught in schools.
The bill is a welcome rebuke to at least 10 state legislatures that want to alter how climate change is addressed in state educational standards. The Heartland Institute, a conservative think tank, has made efforts to undermine climate science and has drawn criticism for mailing hundreds of thousands of copies of its publication "Why Scientists Disagree About Global Warming" to science teachers around the country.
Connecticut is one of 20 states and Washington, DC that have adopted the Next Generation Science Standards, which introduces global climate change as a core topic in middle school, the AP reported. The specifics of the curriculum and its instruction is left up to individual districts.
Some Connecticut educators wonder if Palm's bill is even necessary, since the state already adopted the Next Generation Science Standards in 2015.
"I do believe if the state has adopted standards, you're teaching those standards, you're going to be assessed on those standards," Fran Rabinowitz, executive director of the Connecticut Association of Public School Superintendents, told the AP. "If you're a district in Connecticut, your curriculum is addressing it already."
But Palm believes her bill has legs given the importance of the climate crisis.
"I'd love to see poetry be mandated. That's never going to happen," she told the AP. "That's not life or death."
Portland Public Schools Ban Climate Denial in Textbooks https://t.co/G0ToGI40uS @climatechange @GravityDriven1

— EcoWatch (@EcoWatch)1464038113.0
EcoWatch Daily Newsletter
The Justice Department is looking into whether former Interior Secretary Ryan Zinke lied to investigators at the Department of Interior, The Washington Post reports. Anonymous sources tell the Post that investigators at the Interior's inspector general's office raised the issue with the DOJ after suspecting Zinke may have lied during questioning over his real estate deals in Montana and his review of a Native American casino project in Connecticut.
The Justice Department has not yet decided whether Zinke should face legal action, the Post reports. Zinke, who left the agency Wednesday following a series of high-profile scandals, denied the allegations to the Associated Press, blaming conservation groups for creating a "playbook" designed to use "frivolous allegations, sources, rumors, innuendo and false accusations" to boot him and other Cabinet members from office.
As reported by The Washington Post:
"Zinke, who submitted his resignation last month, had faced intense pressure to step down because of the probes into his conduct, though President Trump had soured on him for other reasons, too, according to one of the people familiar with the matter. In particular, this person said, Trump was upset Zinke would not challenge Sen. Jon Tester (D-Mont.) in last year's election and over how Zinke handled the administration's plan to expand offshore drilling.
Last January, Zinke flew to Florida and, without consulting the White House, announced in a news conference with then-Gov. Rick Scott (R-Fla.) that Interior would exempt the state from offshore drilling. The move raised ethics questions, along with an outcry from other governors whose coastal states were affected by the plan."

The Associated Press reported that Zinke blamed conservation groups such as Montana Conservation Voters and Western Values Project for making it "impossible for Zinke and other Trump Cabinet members to serve."
"A representative of Montana Conservation Voters Education Fund, Whitney Tawney, noted that the group had endorsed Zinke when he was a state lawmaker but expected more out of him in terms of protecting natural resources.
'The accusation that groups like Montana Conservation Voters Education Fund made his job impossible proves once again that he's continuing to point fingers at anyone he can instead of accepting responsibility for his own failures,' Tawney said."
#Zinke Leaves #Interior to His Pro-Polluter, Anti-Environment Deputy https://t.co/KRdLDQausl @Interior @greenpeaceusa @Earthjustice

— EcoWatch (@EcoWatch)1546554171.0
For a deeper dive:

For more climate change and clean energy news, you can follow Climate Nexus on Twitter and Facebook, and sign up for daily Hot News.
From Your Site Articles
Related Articles Around the Web
waterlust.com / @tulasendlesssummer_sierra .
Each product featured here has been independently selected by the writer. If you make a purchase using the links included, we may earn commission.
The bright patterns and recognizable designs of Waterlust's activewear aren't just for show. In fact, they're meant to promote the conversation around sustainability and give back to the ocean science and conservation community.
Each design is paired with a research lab, nonprofit, or education organization that has high intellectual merit and the potential to move the needle in its respective field. For each product sold, Waterlust donates 10% of profits to these conservation partners.
Eye-Catching Designs Made from Recycled Plastic Bottles
waterlust.com / @abamabam
The company sells a range of eco-friendly items like leggings, rash guards, and board shorts that are made using recycled post-consumer plastic bottles. There are currently 16 causes represented by distinct marine-life patterns, from whale shark research and invasive lionfish removal to sockeye salmon monitoring and abalone restoration.

One such organization is Get Inspired, a nonprofit that specializes in ocean restoration and environmental education. Get Inspired founder, marine biologist Nancy Caruso, says supporting on-the-ground efforts is one thing that sets Waterlust apart, like their apparel line that supports Get Inspired abalone restoration programs.
"All of us [conservation partners] are doing something," Caruso said. "We're not putting up exhibits and talking about it — although that is important — we're in the field."
Waterlust not only helps its conservation partners financially so they can continue their important work. It also helps them get the word out about what they're doing, whether that's through social media spotlights, photo and video projects, or the informative note card that comes with each piece of apparel.
"They're doing their part for sure, pushing the information out across all of their channels, and I think that's what makes them so interesting," Caruso said.
And then there are the clothes, which speak for themselves.
Advocate Apparel to Start Conversations About Conservation
waterlust.com / @oceanraysphotography
Waterlust's concept of "advocate apparel" encourages people to see getting dressed every day as an opportunity to not only express their individuality and style, but also to advance the conversation around marine science. By infusing science into clothing, people can visually represent species and ecosystems in need of advocacy — something that, more often than not, leads to a teaching moment.

"When people wear Waterlust gear, it's just a matter of time before somebody asks them about the bright, funky designs," said Waterlust's CEO, Patrick Rynne. "That moment is incredibly special, because it creates an intimate opportunity for the wearer to share what they've learned with another."
The idea for the company came to Rynne when he was a Ph.D. student in marine science.
"I was surrounded by incredible people that were discovering fascinating things but noticed that often their work wasn't reaching the general public in creative and engaging ways," he said. "That seemed like a missed opportunity with big implications."
Waterlust initially focused on conventional media, like film and photography, to promote ocean science, but the team quickly realized engagement on social media didn't translate to action or even knowledge sharing offscreen.
Rynne also saw the "in one ear, out the other" issue in the classroom — if students didn't repeatedly engage with the topics they learned, they'd quickly forget them.
"We decided that if we truly wanted to achieve our goal of bringing science into people's lives and have it stick, it would need to be through a process that is frequently repeated, fun, and functional," Rynne said. "That's when we thought about clothing."
Support Marine Research and Sustainability in Style
To date, Waterlust has sold tens of thousands of pieces of apparel in over 100 countries, and the interactions its products have sparked have had clear implications for furthering science communication.
For Caruso alone, it's led to opportunities to share her abalone restoration methods with communities far and wide.
"It moves my small little world of what I'm doing here in Orange County, California, across the entire globe," she said. "That's one of the beautiful things about our partnership."
Check out all of the different eco-conscious apparel options available from Waterlust to help promote ocean conservation.
Melissa Smith is an avid writer, scuba diver, backpacker, and all-around outdoor enthusiast. She graduated from the University of Florida with degrees in journalism and sustainable studies. Before joining EcoWatch, Melissa worked as the managing editor of Scuba Diving magazine and the communications manager of The Ocean Agency, a non-profit that's featured in the Emmy award-winning documentary Chasing Coral.
Wind farm with solar panels in southern California. 4kodiak / E+ / Getty Images
By Jeff Deyette
Despite the Trump administration's ongoing attempts to prop up coal and undermine renewables—at FERC, EPA and through tariffs and the budget process—2018 should instead be remembered for the surge in momentum toward a clean energy economy. Here are nine storylines that caught my attention this past year and help illustrate the unstoppable advancement of renewable energy and other modern grid technologies.
1. California Goes All-In for Carbon-Free Electricity
In late August, California—the world's 5th largest economy—committed to the target of fully decarbonizing its power sector by 2045. The landmark legislation also strengthens the state's renewable portfolio standard (also known as a renewable energy standard, or RES) from 50 to 60 percent by 2030. What's more, at the bill signing, Governor Jerry Brown signed an executive order that establishes a goal of achieving carbon-neutrality across all sectors of California's sprawling economy by 2045, cementing the state's place as a global leader in climate action.
2. Several States Strengthen Their RES Requirements
State-level renewable electricity standards continued to be a primary driver of new renewable energy development in 2018. In addition to California, legislatures in New Jersey (50 percent by 2030), Connecticut (40 percent by 2030) and Massachusetts (35 percent by 2030) all adopted stronger targets for renewable energy, accelerating their states' transitions away from fossil fuels. In addition, voters in Nevada overwhelmingly approved a measure to increase their state's RES to 50 percent by 2030 (the measure must be approved again in 2020 to officially become law).
3. Clean Energy Champions Win Gubernatorial Races
One of the bright spots in November's election results was the number newly elected governors who campaigned on aggressive clean energy and climate change agendas. Newly elected governors in at least 10 states, including California, Colorado, Connecticut, Illinois, Maine, Michigan, Minnesota, Nevada, New Mexico and Wisconsin, have pledged to accelerate clean energy and carbon reductions in their states by supporting U.S. commitments to the Paris agreement, joining the U.S. Climate Alliance and/or calling for renewable energy targets of 80 to 100 percent. These election results demonstrate the widespread support for greater investments in renewable energy and signal the push for even stronger clean energy policies in the coming year.
4. Record Low Prices for Renewables
Innovation, growing economies of scale and attractive financing continued to drive the costs down for renewables in 2018. Power purchase agreements for wind and solar projects in states like Arizona, Nevada, Colorado, Kansas, New Mexico, Oklahoma and Texas have reportedly ranged between $20 to $30 per megawatt-hour, well below the cost of natural gas generation—and the technologies are positioned for further cost reductions to continue to be low-cost options even as federal tax incentives change. What's even more exciting is that the many of these low-priced projects also include energy storage components, increasing their value to the grid.
5. Major Utilities Commit to Low-Carbon Portfolios
Earlier this month, Xcel Energy became the first major utility to commit to a completely carbon-free electricity supply across the eight states it operates in. In doing so, it joins a growing number of utilities that are committing to phasing out their use of coal and transitioning to substantially lower carbon energy portfolios. Also this year, both Consumers Energy in Michigan and NIPSCO in northern Indiana announced plans to phase out coal generation and utility giant American Electric Power announced a goal of reducing its carbon emissions 80 percent by 2050. What's especially exciting about these utility actions is that they are driven primarily by economics, clearly demonstrating the competitiveness of clean energy technologies.
6. Corporate Renewable Energy Purchases Keep Growing
Low renewable energy prices continue to attract major corporations looking to save money and achieve ambitious sustainability goals. As a result, direct corporate purchases of renewable energy have become a major driver of renewable energy deployment. In 2018, the Rocky Mountain Institute reports, corporate renewable energy purchases—led by companies like Facebook, Walmart, ATT and Microsoft—reached more than 6.4 gigawatts (GW). The number of corporations investing in renewables expanded at a record pace this year as well, with nearly two-thirds of Fortune 100 and nearly half of Fortune 500 companies now having set ambitious renewable energy goals.
7. Offshore Wind Moves Forward
Kim Hansen / Wikimedia Commons
While no new offshore wind projects came online in the U.S. this year (the next project—off the Virginia coast—is scheduled for 2020), the industry did take some big leaps toward becoming a major player in the nation's power supply. For example, the winning bid for Massachusetts' first request for offshore wind proposals to help meet the state's offshore wind requirements passed in 2016 went to an 800-megawatt project from Vineyard Wind at a shockingly low price of about 6.5 cents per kilowatt-hour. In addition, the latest U.S. Bureau of Ocean Energy Management auction for leasing parcels of water for future projects resulted in 11 bidders and $405.1 million in winning bids, both smashing previous records. And strong state policies, including new offshore wind requirements in New Jersey and elsewhere, mean that there's a lot more action to come.
8. Storage Steps Into the Spotlight
Lithium-ion batteries for advanced energy storageArgonne National Laboratory / Flickr
Once a fringe player in the electric power sector, the energy storage industry is quickly emerging as a game changer in the transition to a clean energy economy as a tool for integrating much higher levels of renewable energy. In 2018, the pipeline for new storage projects doubled to nearly 33 GW as more utilities are investing in the technology thanks largely rapidly falling prices and growing support from state policies. While California has led the nation in storage deployment to date, New York recently established the strongest storage requirement in the country at 3,000 MW by 2030. Earlier this year, New Jersey set an ambitious storage target of 2,000 MW by 2030 and Massachusetts significantly increased its storage requirement to 1,000 megawatt-hours by 2025. At the federal level, the Federal Energy Regulatory Commission issued Order 841, which directs regional grid operators to set market rules that allow energy storage to participate on a level playing field in the wholesale energy, capacity and ancillary services markets.
9. PG&E Turns Down the Gas With Storage and Renewables
In one particular sign of what's to come in 2019 and beyond in terms of how these technologies fit together to displace fossil fuels, one of the most exciting regulatory decisions I saw this year was the California Public Utility Commission's approval of PG&E's plan to use energy storage to replace retiring gas generators. One of the key barriers to fully transitioning to a carbon-free economy is replacing natural gas generation and the ancillary services they provide to the power grid. This decision, which marks the first time a utility will directly replace power plants with battery storage, should spur many more similar projects to move forward in California and across the country and open the door for integrating much higher levels of renewable energy onto the power grid.
These nine stories are just a sampling of what occurred in 2018 to further the clean energy transition. As the year comes to a close, UCS will continue to work hard to keep up the clean energy momentum in 2019.
All Renewables Will Be Cost Competitive With Fossil Fuels by 2020 https://t.co/QectZLGqOF #renewables @350… https://t.co/9rc89HJlCz

— EcoWatch (@EcoWatch)1516026187.0
Jeff Deyette is the director of state policy and analysis at the Union of Concerned Scientists.

From Your Site Articles
Related Articles Around the Web
Seismic airgun blasting has been proposed within the same main range of imperiled North Atlantic right whales. NOAA
A coalition of attorneys general from nine states added their clout to a South Carolina-based lawsuit against the Trump administration to block seismic airgun blasting off the Atlantic coast.
Democratic attorneys general from Maryland, Virginia, North Carolina, South Carolina, Massachusetts, Delaware, Connecticut, New Jersey and New York filed a motion on Thursday to intervene in a lawsuit filed earlier this month by several conservation groups and South Carolina coastal communities.
These seismic surveys will expose marine life to repeated sound blasts louder than 160 decibels, according to a press release from Maryland Attorney General Brian Frosh, who is leading the coalition.
What's more, the release noted, these tests are a precursor to offshore drilling for oil and gas, which will harm coastal and marine resources should a leak occur.
"Seismic testing will have dangerous consequences for hundreds of thousands of marine mammals, including endangered species," Frosh said in the press release. "While the administration continues to place the interests of the fossil fuel industry ahead of our precious natural resources, attorneys general up and down the Atlantic coast will continue to fight these and other efforts to open the waters off our shores to drilling for oil and gas."
Diane Hoskins, campaign director for Oceana, one of the nine conservation groups suing the Trump administration, applauded Thursday's motion from the AGs.
"These attorneys general are standing up for their states, their way of life and their coastal economies," Hoskins said in an emailed statement to EcoWatch. "Putting our oceans, marine life and coastal economies at risk for dirty and dangerous offshore drilling is wrong and we are not backing down. Seismic airgun blasting in the Atlantic defies law, science and common sense. They acted unlawfully and we're going to stop it. Oceana is pleased so many states are joining this critical fight."
Last month, the National Marine Fisheries Service issued five Incidental Harassment Authorizations that permit companies to use airgun blasting in waters off the Atlantic coast.
"Seismic testing is the first step toward economically devastating oil spills and climate disasters like flooding u… https://t.co/3yzgFlYsvK

— EcoWatch (@EcoWatch)1543597813.0
During these seismic surveys, ships fire blasts of air to the bottom of the sea every 10 to 12 seconds for weeks or months at a time to map the contours of the ocean floor in search of oil and gas deposits. The loud, continuous and far-reaching noise can damage the hearing and potentially disorientate and kill marine life, displace fish, devastate zooplankton and cause whales to beach. Blasting can also impact commercial and recreational fishing by decreasing catch rates.
The permitting also came at the heels of the National Climate Assessment, which warned that human activities, predominantly the burning of fossil fuels, is causing rapid climate change.
"The federal government's decision is flat-out wrong, and offshore drilling will harm our pristine coast and the residents and industries that rely on it," New Jersey Attorney General Gurbir Grewal said Thursday at a news conference, as quoted by CBS. "Now it is also clear the (Trump) administration is willing to harm over 300,000 marine mammals, even endangered species, in pursuit of its fossil fuel agenda."
From Your Site Articles
Related Articles Around the Web
The Asian longhorned tick has been found in nine states. CDC
The Centers for Disease Control and Prevention (CDC) has warned of a "multistate infestation" with the Asian longhorned tick—the first new tick species to enter the U.S. in 50 years.
New Jersey was the first state to report the Haemaphysalis longicornis on a sheep in August 2017. Since then, it has been found in Arkansas, Connecticut, Maryland, North Carolina, New York, Pennsylvania, Virginia and West Virginia, according to Friday's Morbidity and Mortality Weekly Report.
"The presence of H. longicornis in the United States represents a new and emerging disease threat," the report said.
The ticks were reported from 45 counties in nine states from August 2017 to September 2018.CDC
As EcoWatch previously mentioned, in Asia the species carries a disease that kills 15 percent of those infected, but no human diseases have been linked to the species in the U.S. since it was first found in New Jersey.
The CDC is currently working with public health, agricultural and academic experts to understand the possible threat posed by the insect.
"The full public health and agricultural impact of this tick discovery and spread is unknown," said Ben Beard, Ph.D., deputy director of CDC's Division of Vector-Borne Diseases in a press release. "In other parts of the world, the Asian longhorned tick can transmit many types of pathogens common in the United States. We are concerned that this tick, which can cause massive infestations on animals, on people, and in the environment, is spreading in the United States."
LiveScience further reported:

"In other parts of the world, longhorned ticks are known to spread diseases, including the bacterial infections babesiosis, ehrlichiosis, theileriosis and rickettsiosis, as well as certain viral diseases. In China and Japan, the longhorned tick transmits a disease called severe fever with thrombocytopenia syndrome (SFTS), which can be deadly."
The Asian longhorned tick is new to the United States and has the potential to spread germs. People should take ste… https://t.co/P34DHHTsTa

— Dr. Robert R. Redfield (@Dr. Robert R. Redfield)1543591201.0
Unlike most tick species, a single female Asian longhorned tick can reproduce offspring without mating and lay up to 2,000 eggs at a time.
This means hundreds to thousands of ticks can be found on a single animal, person or in the environment, the CDC said.
Earlier this month, the CDC reported that in 2017, state and local health departments reported a record number of tickborne illnesses like Lyme disease.
"Tick-borne diseases like Lyme hit an all-time high this year, just as a new tick capable of spreading disease rears its ugly head," Connecticut U.S. Sen. Richard Blumenthal tweeted Friday in reaction to the report. "It's clear, urgent federal action is needed to fight the debilitating & growing public health threat of tick-borne diseases."
Tick-borne diseases like Lyme hit an all-time high this year, just as a new tick capable of spreading disease rears… https://t.co/U536hH5A5d

— Richard Blumenthal (@Richard Blumenthal)1543594213.0
You can protect yourself from tick-borne diseases by using insect repellents, wearing protective gear and clothing, checking your body and clothing for ticks after returning from potentially tick-infested areas and showering soon after being outdoors, the CDC advises.
The CDC also advised livestock producers and pet owners to work with their veterinarians to maintain regular tick prevention and report any unknown tick species to their local department of agriculture.
Here's the agency's advice on what you should do if you think you have found an Asian longhorned tick:
Remove any tick from people and animals as quickly as possible.
Save the ticks in rubbing alcohol in a jar or a ziplock bag, then:

Contact your health department about steps you can take to prevent tick bites and tickborne diseases.
Contact a veterinarian for information about how to protect pets from ticks and tick bites.
Contact your state agriculture department or local agricultural extension office about ticks on livestock or for tick identification.
Longhorned tick. Nymph and adult female, undersideCDC
From Your Site Articles
Related Articles Around the Web
Irma Omerhodzic
A federal judge ordered the U.S. Environmental Protection Agency (EPA) to take action to fight air pollution entering New York and Connecticut from five other states, Reuters reported.
The EPA had until August 2017 to complete plans for states that failed to adapt to new ozone air-quality standards set by the agency in 2008, but the plans never materialized, a Bloomberg News article published by The Boston Globe reported.
New York and Connecticut therefore sued the EPA in January to try and force it to create ozone plans for Michigan, Pennsylvania, Illinois, Virginia and West Virginia, since their emissions impact New York and Connecticut's air.
"The court's decision is a major win for New Yorkers and our public health, forcing the Trump EPA to follow the law and act to address smog pollution blowing into New York from upwind states," New York Attorney General Barbara Underwood told Bloomberg News.
U.S. District Judge John Koeltl of Manhattan, who decided the case, said that New York and Connecticut had successfully proved they would be harmed by ozone coming from the five states in question. The two states, he said, were trying to "protect their citizens from the harmful effects of the high level of dangerous pollutants in their states caused by the pollutants coming from the defaulting states."
Up to two-thirds of New Yorkers breathe unhealthy levels of smog, Underwood said in a statement reported by Reuters.
The judge gave the EPA until December 6 to complete the smog-reduction plans.
"Given the prior violations of the statutory deadline by the EPA, it is a reasonable exercise of the court's equitable powers to require the EPA to do the minimal tasks it has agreed it can do to remedy its past violation of the statute," Koeltl wrote, according to Reuters.
New York and Connecticut sued the EPA specifically for shirking its obligations under the Clean Air Act.
The Clean Air Act's "Good Neighbor" provision mandates that the EPA and states act to mitigate the spread of air pollution across state lines when it could impact the air quality standards of downwind states.
"Under the Clean Air Act, the EPA has a duty to take action when upwind states do not meet certain air quality standards and, in this case, the EPA clearly failed to do so," Connecticut Attorney General George Jepsen said in a statement reported by the Daily Courier-Observer. "We are gratified by the district court's ruling in this matter, and we will continue to work with our partners in New York to hold EPA accountable on this and other matters where it has not met its legal obligations."
An EPA spokesperson told Reuters that the agency would act this month to draft "an action that will address any remaining good neighbor obligations related to the 2008 ozone standard for these and other states," and finalize it by December.
On May 2, U.S. Department of Agriculture (USDA) released data from the 2012 Census of Agriculture. The Census of Agriculture has been conducted since 1840 and currently is collected once every five years. This post looks at the themes of conservation and energy in the Census. You can also view an introductory post on the Census.
Solar panels on a barn on a Vermont farm. Photo courtesy of Shutterstock
Grass vs. Cropland
As part of the Census, USDA reports on the extent of pasture and grazing land across the country. The Census breaks this data down into two categories—(1) pasture and grazing land that could have been used for crops without additional improvements; and (2) permanent pasture and rangeland, other than pastured cropland and pastured woodland.
Category one includes high quality land that could easily be used for crop production, but is instead retained as pasture. It also includes acres of crops hogged or grazed but not harvested prior to grazing. Category two includes both high quality and low quality pasture, but it must be unusable for crop production without additional improvements.
In 2007, the amount of land devoted to pasture and grazing land that could have been used for crop production was 35.8 million acres. By 2012, this number had dropped to 12.8 million acres, a reduction of nearly 65 percent. Going back even further, this number was 60.6 million acres in 2002. While the Census does not speak to the drivers of grassland loss, most of these acres were likely lost to crop production as commodity prices peaked and ethanol demand increased. The amount of pastured woodland also declined by roughly 600,000 acres. In contrast, "permanent" grassland increased between 2007 and 2012 by 1.6 percent, from 408.8 million acres to 415.3 million.
Rotational Grazing
In 2007, farmers practiced rotational or management-intensive grazing on nearly 389,000 farms. By 2012, this number had declined 26 percent to less than 289,000. Three New England states—Connecticut, Rhode Island and Vermont—plus Nevada saw increases in the number of farms using this type of grazing system. Every other state experienced significant declines.
National Sustainable Agriculture Coalition has long been a champion of rotational and management-intensive grazing, which USDA promotes through federal conservation programs like the Conservation Stewardship Program. Unfortunately, the Census does not explore the drivers behind the trends that can be pulled from its numbers. However, the decline does parallel a steep decrease in the number of acres devoted to pasture and grazing land, as detailed above.
Fertilizers and Chemicals
The use of manure and the use of commercial fertilizer, lime and soil conditioners both declined between 2007 and 2012. The number of farms using manure declined from 307,073 to 275,420, while the number of farms using commercial fertilizer declined from 1,022,036 to 877,907. In contrast, the number of farms using chemicals such as pesticides, herbicides and defoliants increased by 154,149.
Cover Crops, Tillage, Easements
The 2012 Census contains brand new information on cover cropping, conservation tillage and easements. Unfortunately, USDA did not report this data in the 2007 Census, so we cannot make a comparison. That said, a recent survey conducted by USDA's Sustainable Agriculture Research and Education (SARE) program with the Conservation Technology Information Center (CTIC) found that the total acreage of cover crops among farmers surveyed increased 350 percent from 2008 to 2012.
In 2012, farmers grew cover crops on 133,124 farms, covering 10,280,793 acres, not including land enrolled in the Conservation Reserve Program (CRP). The average number of acres of cover crops per farm was 77, with a plurality of farmers planting between 10 and 50 acres.
The Census found that 76,441 farms were operating under a conservation easement, including federal and non-federal easements. The average easement size was 173 acres, with the majority of easements ranging from 1 to 50 acres.
For the first time, the Census includes data on the extent to which farmers are using reduced- and no-till practices. More than 278,000 farms reported using no-till practices on a total of nearly 96.5 million acres. The average number of no-till acres per farm was 347. Farmers used other types of conservation tillage, such as mulch till and ridge till, on nearly 200,000 farms, covering more than 76.6 million acres. The average number of acres per farm was 392. In total, conservation tillage, including no-till, was more widespread than conventional tillage practices.
In 2007, farmers generated energy or electricity on 23,451 farms. The practice was most popular in Hawaii (11 percent of farms in the state). Unfortunately, the 2012 Census used different metrics to measure on-farm energy production, so we cannot compare data across the years. In 2012, farmers used solar panels on 36,331 farms, geoexchange systems on 9,403 farms, wind turbines on 9,054 farms and small hydro systems on 1,323 farms.
The bulk of solar energy production occurred in orchards, on sugarcane and hay farms, and on ranches; only 6 percent of grain and oilseed farms used solar power. Conversely, most wind turbines were located on grain and oilseed farms. The majority of geoexchange systems were located on oilseed, grain, sugarcane and hay farms; and most small hydropower generation occurred on ranches and sugarcane and hay farms.
——–
YOU MIGHT ALSO LIKE
USDA Invests $7 Million to Research Small Farm Challenges
Saving the World One Farm at a Time
Why the BLM Battle at Bundy Ranch Matters
——–
Today's decision by a federal appeals court upholds the contention by environmental groups that the Bush Administration's smog standards do not assure protection of forests and vegetation from ozone damage as the law requires. The court's judgment found that in 2008 the U.S. Environmental Protection Agency (EPA) violated the Clean Air Act when it refused to set protective standards and ignored the unanimous recommendation of its independent science advisors. However, the decision also upholds a health standard that these same scientific advisors had found failed to protect public health.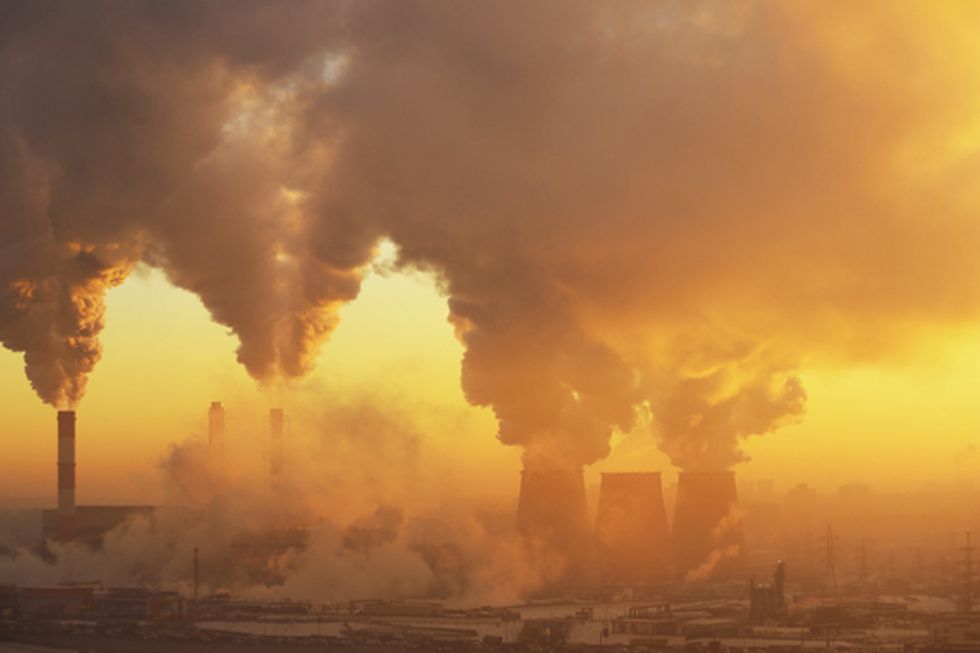 Photo courtesy of Shutterstock
The decision is the result of a suit brought by Earthjustice on behalf of the American Lung Association, Environmental Defense Fund (EDF), Natural Resources Defense Council, National Parks Conservation Association, and Appalachian Mountain Club. Also challenging the standards as too weak were the states of  New York, California, Connecticut, Delaware, Illinois, Maine, Maryland, Massachusetts, New Hampshire, New Mexico, Oregon, Rhode Island, as well as Washington D.C. and New York City.
Health and environmental groups initially filed suit against the Bush Administration following the final EPA decision in May 2008.  Shortly after taking office, the Obama Administration asked the court to put the case on hold while EPA reconsidered the evidence that the standards were too weak to protect public health and welfare. The two-year reconsideration included three public hearings showing overwhelming public comment urging stronger protections, as well as a restatement by the EPA's independent science advisors of their support for a tighter standard.
Then-EPA Administrator Lisa Jackson had concluded that the Bush-era ozone standards were not sufficiently or lawfully protective of public health. In an abrupt about-face, however, President Obama in September 2011, ordered EPA to leave the 2008 standards in place while continuing its ozone review slated for completion in 2013. EPA has now missed the statutory deadline for completing its ozone review and has not proposed any rulemaking yet.
These organizations resumed the legal battle following the Obama Administration's decision to continue to ignore the overwhelming scientific research and the opinion of experts that much stronger standards were needed.  
 
Sometimes called smog, ozone is a highly irritating gas found to shorten lives and worsen asthma and other lung diseases. It also is highly damaging to trees and plants, posing a major threat to the nation's forests. EPA's science advisers and the National Park Service told EPA a separate ozone standard was warranted to prevent these harms. Although EPA was poised to set such a standard, President Bush at the last minute ordered the agency not to include the secondary standards meant to protect our forests and national parks from smog.
 
"The Bush Administration violated the law in refusing to protect our forests from this dangerous pollutant," said Earthjustice Attorney David Baron. "EPA must now take strong action to repair the damage."
 
"Forested landscapes are important ecological resources that are highly valued for providing clean air and water as well as recreational opportunities that support local tourism economies. Protecting them from air pollution has always been a goal of the Clean Air Act, and this ruling underscores the importance of EPA acting on the science to do so effectively," said Georgia Murray, Appalachian Mountain Club staff scientist.
 
"Smog sickens and even kills some plants and trees, even in America's national parks, which are supposed to have the cleanest air in the country" said Mark Wenzler, vice president of Climate and Air Quality Programs at the National Parks Conservation Association. "The Obama administration now has an opportunity to follow the science, and not play politics with protecting our national parks and forests from air pollution damage."
 
The Court rejected challenges by health and environmental groups and states to EPA's 2008 health standard for ozone.  Although acknowledging that those standards were weaker than recommended unanimously by EPA's science advisors, the Court found that the agency had not acted arbitrarily in setting the weaker standards.
 
"There is no question that ozone makes people sick and can kill at levels well below the standard EPA set in 2008. Given that overwhelming evidence and the requirement to set the standard where it will protect public health, we are disappointed that the Court upheld this inadequate standard," explained Janice Nolen, American Lung Association Assistant vice president of national policy. "The evidence continues to grow that we need a stronger standard. The American Lung Association expects that the Obama Administration to follow the science and the law in the current review."
 
"The scientific evidence for a more protective standard has only become stronger since 2008," said Elena Craft, Health Scientist for EDF. "Notwithstanding today's decision, EPA must move forward with stronger standards to protect Americans' health with an adequate margin of safety in its legally-required review of the 2008 standard, which is now underway."
 
Not only had the EPA's science advisors found the health standard inadequate, major health and medical groups, in addition to the American Lung Association, had also supported a much stronger health standard, including the American Academy of Pediatrics, American Thoracic Society and the American Medical Association.
 
"The practical effects of today's ruling on the health standard should be minimal, because there is on ongoing standard-setting process in which EPA's science advisers and the nation's major medical societies have all said we need much stronger smog standards," said John Walke, clean air director for the Natural Resources Defense Council. "EPA needs to heed that advice, and protect our children and seniors who are especially at risk from smog."
 
The Court also rejected all challenges to the ozone standards by industry and the state of Mississippi.
Visit EcoWatch's AIR page for more related news on this topic.
——–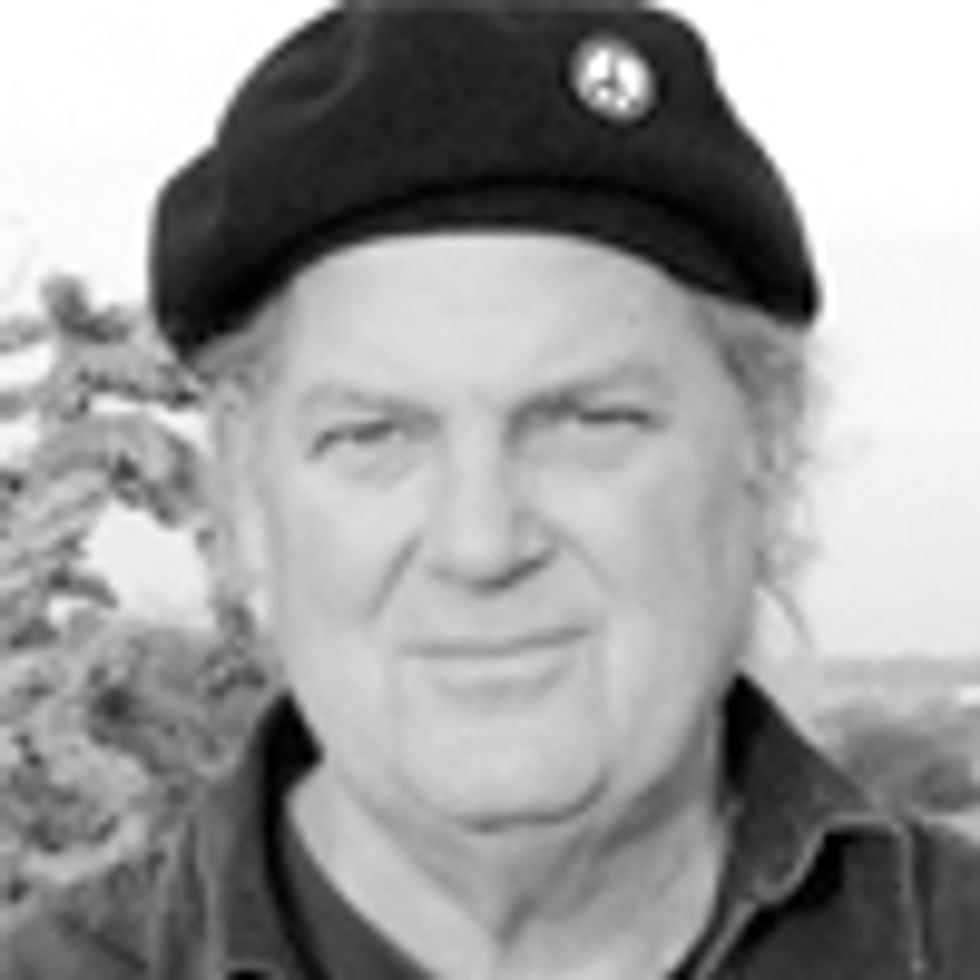 "The harder they come the harder they fall, one and all." - Jimmy Cliff, reggae classic.
After enjoying a year of maximum profits, record stock prices, the defeat of a major GMO [genetically modified organisms] labeling campaign in California, pro-industry court decisions and a formidable display of political power in Washington, D.C.—including slipping the controversial Monsanto Protection Act into the Federal Appropriations bill in March—the "Biotech Bully" from St. Louis now finds itself on the defensive.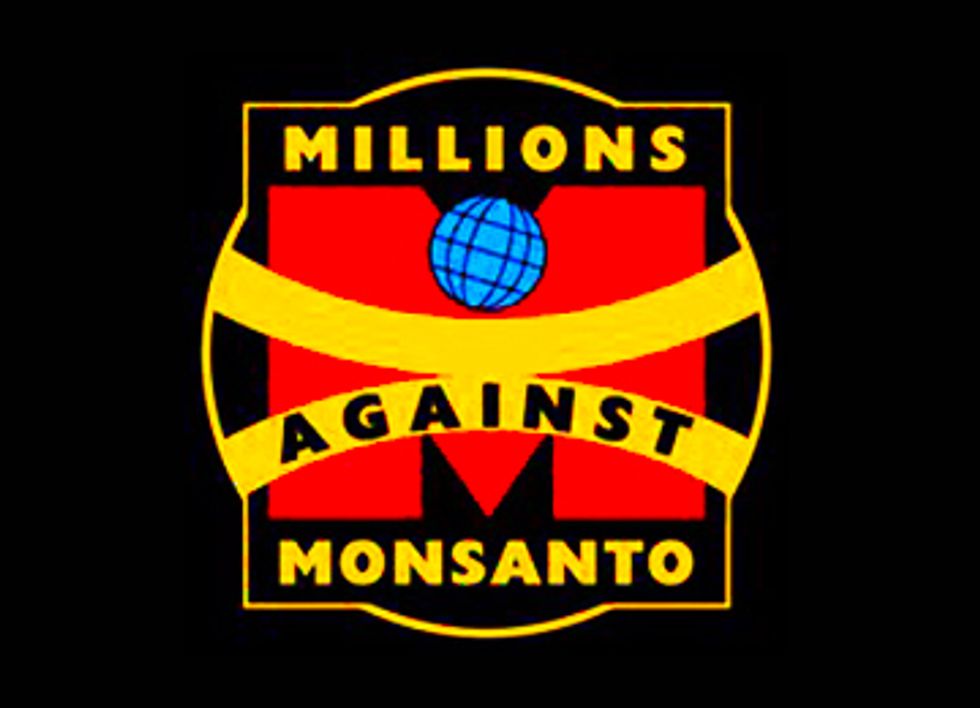 It is no exaggeration to say that Monsanto has now become the most hated corporation in the world.
Plagued by a growing army of Roundup-resistant superweeds and Bt-resistant superpests spreading across the country, a full 49 percent of American farmers are now frantically trying to kill these superweeds and pests with ever-larger quantities of toxic pesticides, herbicides and fungicides including glyphosate (Roundup), glufosinate, 2,4-D (Agent Orange), dicamba and neonicotinoids (insecticides linked to massive deaths of honey bees).
Reacting to this dangerous escalation of chemical farming, toxic residues on foods and environmental pollution, over a million consumers and organic farmers have pressed the Obama administration to reject a new generation of GE "Agent Orange" and dicamba-resistant crops, forcing the U.S. Department of Agriculture (USDA) to postpone commercialization of these crops, at least temporarily.
According to the Trade Press, thousands of U.S. farmers, as well as farmers worldwide, are moving away from biotech crops and searching for non-GMO alternatives. At the same time, U.S. and global market demand for non-GMO organic foods and crops is steadily increasing.
Compounding Monsanto's superweed and superpest problems, scientific evidence continues to mount that GMO feed and foods, laced with Bt [Bacillus thuringiensis] toxins and contaminated with ever-increasing residues of Monsanto's deadly weedkiller, Roundup, are severely damaging animal and human health.
As the June 24, 2013, issue of Green Medical News puts it:
"... within the scientific community and educated public alike, there is a growing awareness that Roundup herbicide, and its primary ingredient glyphosate, is actually a broad spectrum biocide, in the etymological sense of the word: "bio" (life) and "cide" (kill)—that is, it broadly, without discrimination kills living things, not just plants. Moreover, it does not rapidly biodegrade as widely claimed, and exceedingly small amounts of this chemical—in concentration ranges found in recently sampled rain, air, groundwater and human urine samples—have DNA-damaging and cancer cell proliferation stimulating effects."
On May 25, two million people from 436 cities, in 52 countries, on six continents took to the streets in a global "March Against Monsanto." From New York to New Delhi, protestors reaffirmed their determination not only to force the labeling of genetically engineered (GE) foods, as has already been accomplished in the European Union, India and at least 36 other nations, but also to drive all GMOs off the market. That includes GMOs in human food, animal feed, cotton, nutritional supplements, body care products and GMO cotton and biofuels.
The same week as the global March Against Monsanto, The New York Times reported that U.S. food companies, "large and small" are starting to make arrangements to reformulate the ingredients in their processed foods and reorganize their supply lines so to avoid having to admit that their brand name products contain GMOs. Monsanto and its "Junk Food" allies recognize that if the Washington State ballot initiative on mandatory GMO labeling passes on November 5, which now appears likely, their ability to keep food consumers in the dark will be over.
Large processed food and beverage companies, such as Kellogg's, General Mills, Nestle, Coca-Cola, Pepsi, Kraft, Unilever, Dean Foods, Wal-Mart and others understand that once labeling is required in one strategic state, such as Washington, they will be forced to label in all 50 states.
The anti-GMO movement in the U.S. has identified Monsanto's "Achilles Heel"—GMO food labeling at the state level—and has begun to achieve some preliminary victories, both in the marketplace and in the legislative arena. For example, Whole Foods Market and dozens of natural food stores and co-ops, along with restaurants like Chipotle, are, or are planning to, voluntarily label GMOs. And Connecticut and Maine have passed GMO labeling laws.
Our common task now must be to win the all-important Washington State ballot initiative. This will require a tremendous fundraising effort and netroots-grassroots "get out the vote" effort. If you have not already made a donation to this effort, please do so now. If you would like to volunteer, sign up here.
Monsanto's Minions React
The food industry knows it will be difficult to stop voters in Washington State from bypassing the politicians and the federal government and directly voting into law a mandatory GMO food labeling initiative on November 5. So, the Grocery Manufacturers Association (GMA) is circling the wagons. Claiming that pro-labeling consumers have created "an unprecedented period of turmoil" for the food industry, the GMA convened a meeting, on July 10, in Washington DC, of large food manufactures and supermarkets. Their agenda? Figure out how to co-opt and neutralize the growing anti-GMO movement.
One of the strategies apparently being put forth by members of the GMA is to ask the U.S. Food & Drug Administration (FDA) to step in and formulate watered-down federal rules on GMO food labeling. The GMA would like weak labeling laws, similar to those in Japan and other nations, that would contain loopholes, high tolerances and weak enforcement, coupled with a lengthy implementation period, so as to preempt strict state labeling requirements and deflate the growing GMO-Right to Know movement.
On the international level, Monsanto and Big Food, joined by other large corporations concerned about the growing grassroots power of consumer, environmental and Fair Trade networks, are lobbying for fast track passage of new secretly negotiated Free Trade Agreements, the Trans-Atlantic Trade and Investment Partnership (TTIP), popularly known as "TAFTA," and the Trans-Pacific Partnership (TPP). Both TAFTA and TPP are basically supercharged versions of the highly unpopular NAFTA and WTO trade agreements.
These "forced trade" agreements would, among other things, lower standards on food safety and environmental protection, including taking away the rights of nations and states to require strict GMO food labeling and safety-testing. Provisions in these trade agreements would allow corporations to sue a nation if pro-consumer or environmental laws interfered with their trade and "expected profits." Judgments and penalties would be determined by secret trade tribunals, with corporate lawyers serving as judges. Under the TAFTA/TPP regime, the U.S. and other countries would be required to hand over national sovereignty to foreign investors and multinational corporations.
So even as we mobilize for strategic GMO right-to-know victories in Washington, Vermont and other states, we must simultaneously mobilize the public to fight against federal preemption on GMO labeling, and stop the next generation of these secret "forced trade" agreements.
GMO Food Labeling: Just the First Step
Passing I-522, Washington State's GMO labeling initiative, is a necessary first step toward honest labeling of GMO ingredients in the U.S. But Monsanto has survived mandatory food labeling in the EU and scores of other nations. The biotech giant will likely survive strict labeling requirements by U.S. states, too. What Monsanto can't survive is mass awareness and rejection of all GMOs, especially GMO cotton and GMO animal feed on factory farms. A successful global boycott of factory-farmed meat and animal products and GMO-tainted cotton, combined with GMO food labeling, will literally drive genetic engineering out of the marketplace.
Eighty percent of all processed foods in the U.S. contain GMOs. Yet if we examine the entire global production and consumption cycle of GMOs, we learn that only 20 percent of GMOs grown worldwide go into human food. The other 80 percent end up in animal feed, cotton production, biofuels, body care products and nutritional supplements.
Even in Europe, where GE foods are rarely sold in grocery stores or restaurants, several billion dollars worth of GE animal feed from North America, Brazil and Argentina are imported every year. Although EU consumers have forced voluntary labeling of GMO-fed non-organic meat and animal products in Germany, France and Austria, and in large chains throughout Europe, there is no mandatory GMO animal feed labeling law in the EU. India is the only major country up until now that requires labels on GMO animal feed. No country yet requires labels on GMO cotton clothing, nutritional supplements, body care products or biofuels.
Almost half of Monsanto's profits now derive from its sales outside the U.S., especially GMO crops for animal feed.  So if we're serious about turning back the biotech threat, and building up an alternative food and farming system that is organic, local, climate-friendly and humane, we need to strengthen our international solidarity and cooperation as well as our domestic efforts. Once we take into account the full scope of agricultural biotechnology and its myriad products, we can position ourselves for the next stage of the battle: a comprehensive and global anti-GMO offensive, strategically targeting the entire GMO food, fiber, fuel, supplements and body care industry where they are most vulnerable. This Great GMO Boycott and GMO Right to Know mobilization will require a broader coalition, both domestically and internationally, and an unprecedented mass education effort around the role of GMOs and factory farms in exacerbating our health, environmental, animal welfare and climate crisis.
All Out for Washington State Nov. 5
But first things first. The consumer, farmer and fishing community insurgency that frightens Monsanto and its allies the most is the upcoming ballot initiative (I-522) in Washington State on Nov. 5. As Monsanto and its allies, such as the GMA, understand, this is the most crucial battle against GMOs today. If voters pass mandatory labeling in Washington, reinforced by contingent state labeling laws already passed or in progress in Connecticut, Maine and Vermont, it will mean the end of the road for genetically engineered food in U.S. grocery stores.
As the biotech lobby has readily admitted, GMO food labeling is a "skull and crossbones" that will drive genetically engineered foods off the market in the U.S. and North America. As evidenced by marketplace trends in Europe, the largest agricultural market in the world, once GMOs are labeled, consumers will not buy them, food companies and grocery stores will not sell them and farmers will not grow them. This is why Monsanto and Big Food corporations—hiding behind the façade of their trade association, the GMA—will likely pour up to $20 million into defeating I-522. Pro-labeling forces currently have a commanding lead in the polls in Washington. But we need to raise at least $4 million more (to augment the $4 million we've raised already) to buy enough TV and radio time to counter the forthcoming flood of lies that Monsanto and its minions will launch in Washington State. We already know what those lies will look like: Labeling will raise food prices, hurt family farmers and confuse consumers.
The "Road to Victory" means building up our war chest in Washington State for the Nov. 5 ballot initiative. Please spread the word. This is the most important food and farming battle in the world today. If you haven't already made a donation to the Yes on I-522 campaign, please do so now.
Visit EcoWatch's GE FOODS pages for more related news on this topic.
——–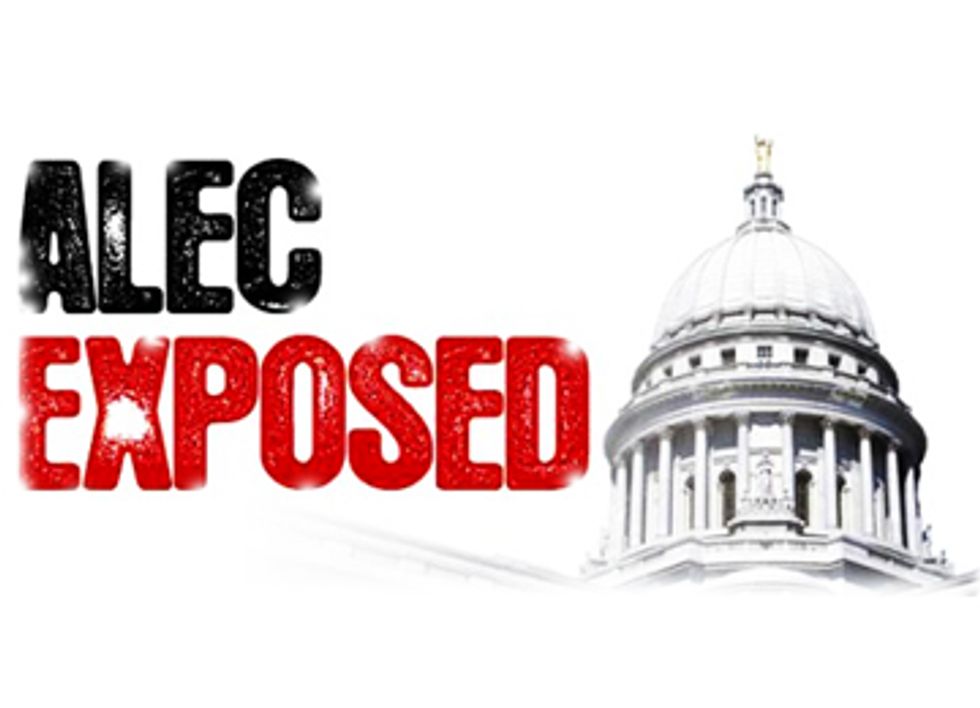 The same law that contributed to George Zimmerman walking free out of a Florida courtroom last weekend after taking the life of 17-year-old Trayvon Martin was primarily written by the same super lobbying group behind legislation protecting natural gas companies from disclosing chemicals used in fracking.
The American Legislative Exchange Council, or ALEC, is a unique kind of lobbying front group responsible for pushing legislation designed to enhance the bottom line of their corporate funders. Corporations like Koch Industries, ExxonMobil and Duke Energy, along with industry trade associations and large corporate foundations provide more than 98 percent of ALEC's funding, whose members, which includes elected officials and corporations, write and pass laws that will benefit those corporations.
Via the laws ALEC pushes through state legislatures, the lobbying group impacts Americans nationwide from voting right laws to environmental regulations (or lack thereof) to guns like Stand Your Ground. We've collected the most significant ALEC laws that could be coming to a state legislature near you, if they aren't there already.
This act prevents states from requiring their energy companies to increase electricity production from renewable energy sources, killing a key government incentives for clean energy projects. ALEC falsely claims that any renewable energy mandate sacrifices economic growth and American competitiveness, a dead horse they have continued to beat for decades.
Because of the economic benefits of renewable energy standards in states like North Carolina and Kansas and in spite of support from ALEC's other Koch-funded friends in the State Policy Network, ALEC's most heated attacks on Renewable Portfolio Standards (RPS) were shot down by Democrats and Republicans alike. Quieter ALEC-supported attempts to repeal or weaken RPS laws also failed in Ohio, Minnesota, West Virginia, Wisconsin, Missouri, Pennsylvania, Connecticut, Maine and Oregon—not a good start for ALEC's top energy-related priority this year.
Greenpeace has initiated an action to demand that the nation's largest utility company, Duke Energy, cut ties between ALEC, a relationship that is polluting Americans and democracy.
6. Resolution in Support of the Keystone XL Pipeline
ALEC is trying to use state resolutions to add pressure to the federal government to approve TransCanada's Keystone XL tar sands pipeline. In fact, ALEC took its member legislators on a Big Oil-funded trip to Alberta, Canada, to promote tar sands, courtesy of lobbyists from TransCanada, Shell, Devon Energy and other oil and gas interests. ALEC's conferences have featured seminars on the controversial pipeline, featuring speakers from oil companies and the Canadian government alike. The Center for Media and Democracy, which runs ALECexposed.org, has filed an ethics complaint in Nebraska for a legislator's failure to disclose the trip and its sponsors. Keep in mind that ALEC is a tax-exempt organization, and their lobbying doesn't count as lobbying to the IRS.
While ALEC has its own model resolution, its state legislator members introduced resolutions straight out of a TransCanada press release, coordinating across state borders to get an apparent jump in support for Keystone XL in Missouri, Michigan, Minnesota and Mississippi all at once.
5. Voter ID Act
These laws prohibit about 11 percent of citizens from voting by requiring a government-issued ID to vote at the polls.
This 11 percent overwhelmingly consists of elderly people, low-income and minority voters and students. Thirty-three states now have voter id laws and four states now have strict photo id requirements in effect. With the Supreme Court's recent gutting of the Voting Rights Act, we can expect this number to increase with ALEC's full support.
4. Arizona's SB 1070 Immigration Law: "No Sanctuary for Illegal Immigrants Act" 
In short, this bill was ALEC's way of making private prison companies rich by rounding up brown people without documentation and tossing them in jail. Although most of this law was struck down in Arizona, the "papers please" provision survives requiring law enforcement to check a person's status if they are stopped, detained or arrested. State legislators and prison and bail industry lobbyists met at an ALEC meeting to write the law which originally stated that law enforcement had to check a person's status only after "contact." The Arizona legislature changed narrowed the law to the current language.
3. Disclosure of Hydraulic Fracturing Fluid Composition Act
The title of this bill is a lie–ALEC's flagship fracking bill prevents oil and gas companies from having to disclose the chemicals in frack fluids that qualify as "trade secrets." Who took the idea to ALEC? ExxonMobil. Bloomberg reports that the ALEC bill has been introduced in at least eight states, although there appear to be more. Exxon's bill became Ohio law with ALEC's help, and a particularly controversial fracking law sponsorship by ALEC legislators passed in North Carolina last year without anyone reporting ALEC's fingerprints. DeSmogBlog has documented attempts in Florida, Illinois and several other states.
ALEC previously drafted a state resolution that puts the regulating authority into the hands of state agencies, which are woefully understaffed, underfunded and ineffective at regulating the powerful gas and oil industry, creating a one-two punch that leaves fracked communities in the dark on chemical disclosure and at the mercy of insufficient and often captured regulatory agencies for protection from fracking pollution.
2. Intrastate Coal and Use Act
This act serves to prevent the U.S. Environmental Protection Agency (EPA) from regulating the coal industry. Specifically, the act prevents the EPA from overruling state permits for coal mining and producing dirty coal products (like liquid coal for fuel) if all the coal operations are conducted within the borders of a single state. This act relies on the "Commerce Clause" claiming that the federal government can only regulate commerce that goes beyond state lines, flying in the face of settled Supreme Court interpretation of the "dormant" Commerce Clause. The first version of this bill was passed in West Virginia in 2011, a state with 273 operating coal mines as of 2011.
Considering the recent national tragedy of the Trayvon Martin ruling and the violence "Stand Your Ground" releases, this law should be repealed immediately in the states it's active. In strong conjunction with the National Rifle Association (NRA), ALEC has managed to push versions of this law in over two dozen states. It allows any killer to claim immunity if they felt a reasonable fear of bodily harm. The Florida version of this law passed in 2005 and was written by a NRA lobbyist.
ALEC is behind loads of more dangerous laws or proposed resolutions that must be exposed, blocked or repealed if active. Please let us know other significant ones we missed in the comments below. 
Visit EcoWatch's ENERGY page for more related news on this topic.
——–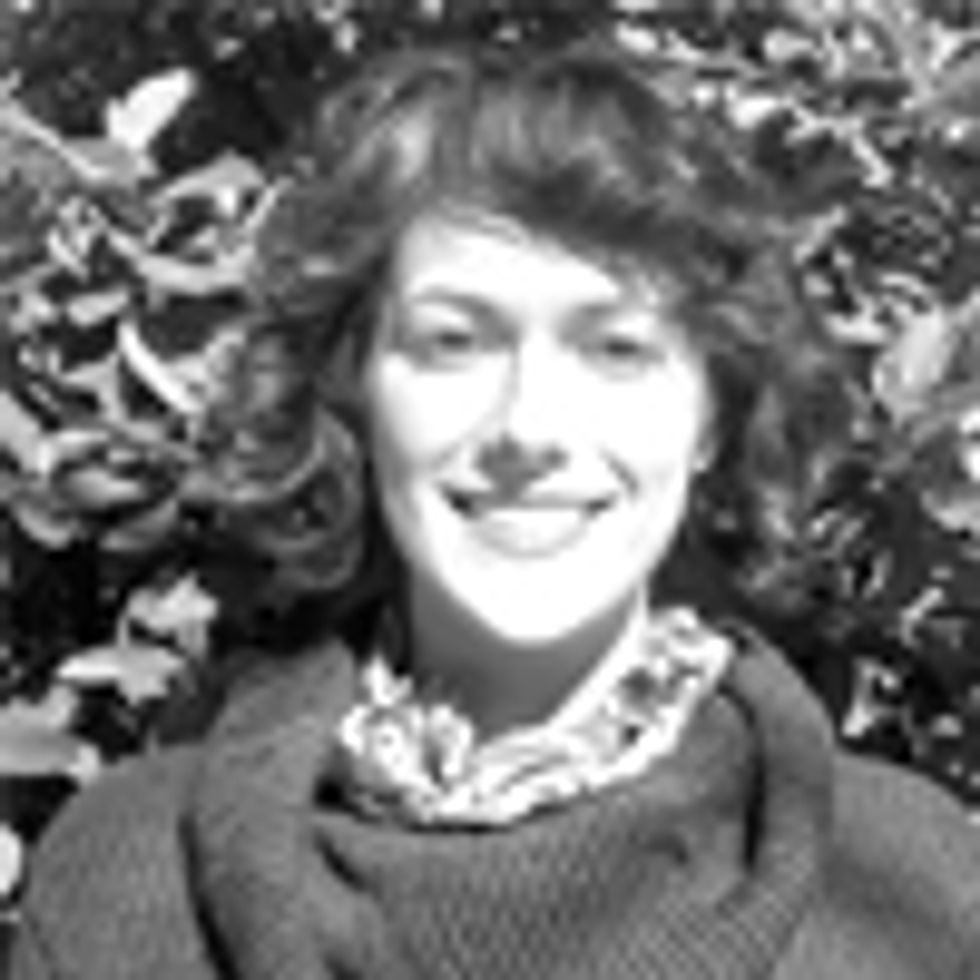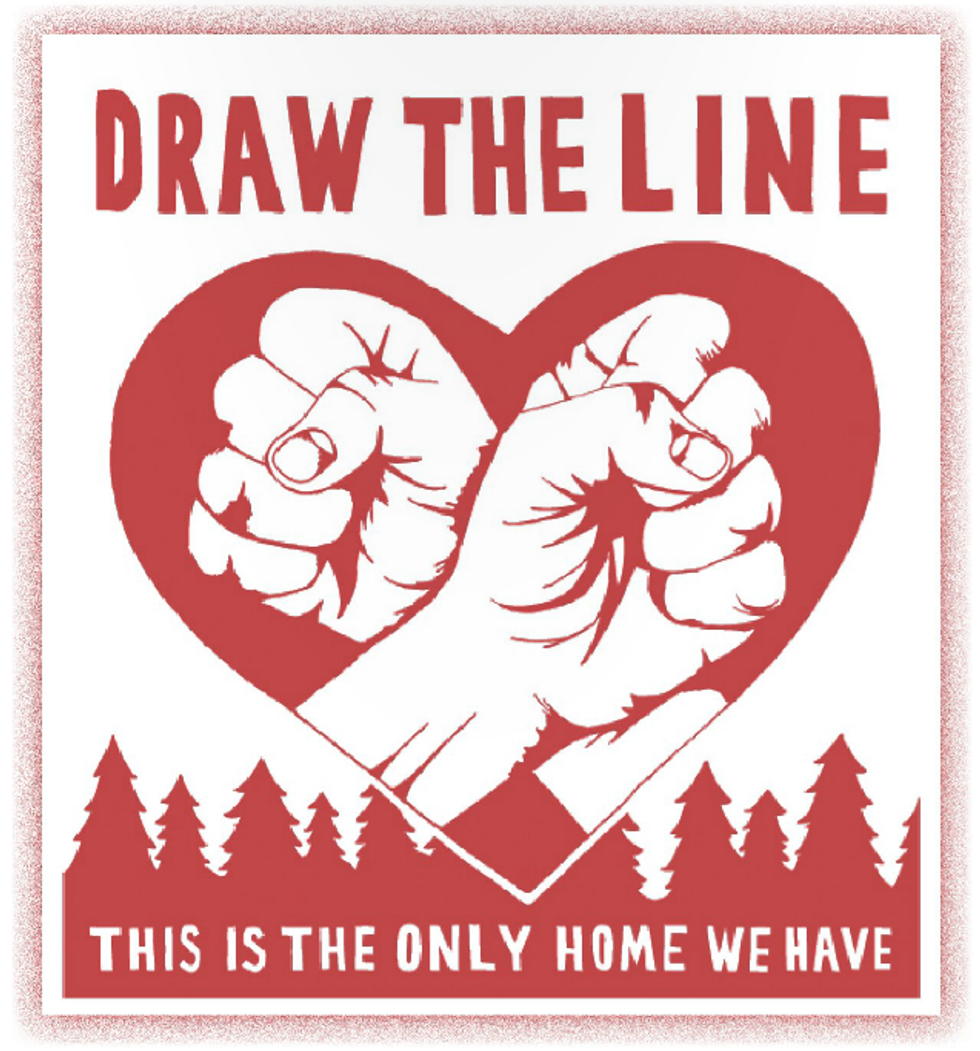 As the summer heats up, awareness is quickly escalating across the world as different direct action campaigns target a common denominator: the fossil fuel industry.
Earlier this year, organizers including 350.org launched the Summer Heat and Fearless Summer campaigns, calling for a global uprising to "peacefully but firmly" stand up to the industry that is wrecking our future.
As people are joining together to embrace non-violent direct action on behalf of the climate, 350.org  published the Creative Action Cookbook to encourage cohesive thoughtful action based on the variety of resources and skill sets of those involved. As humanity faces the uncertainties of the damage already done by pollution, this tenacious movement is focused on building a world that values the principles of "empathy, mutual aid and love."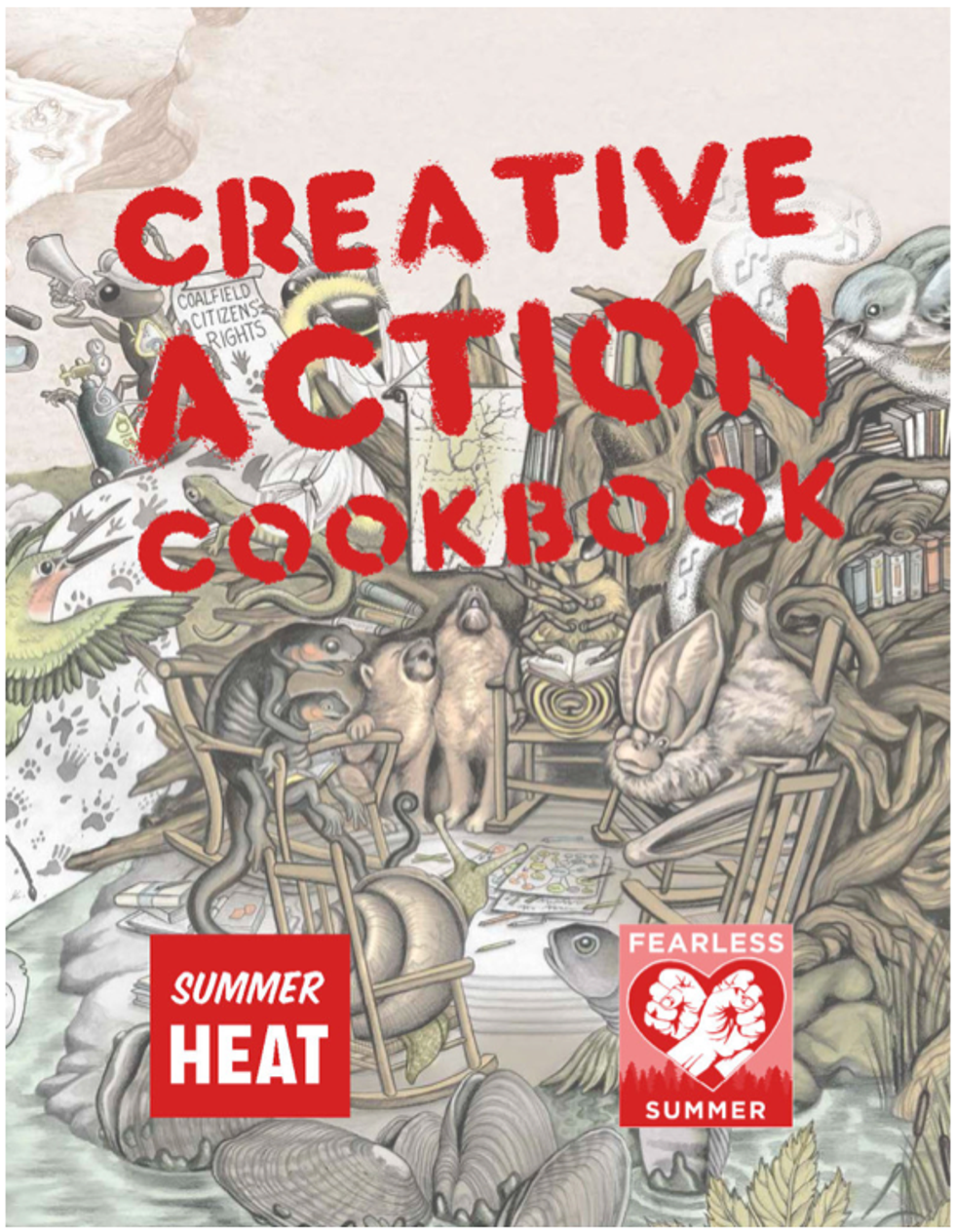 Over the past several weeks, direct actions challenging fossil fuel infrastructure have brought to light some of the most imminent hazards of this dangerous industry, while at the same time promoting a sustainable and renewable future.
According to Tar Sands Blockade, Swamp Line 9, a group dedicated to keeping Enbridge from modifying their 240,000 barrel/day Line 9 pipeline to carry tar sands bitumen, kicked off the first day of summer with a powerful action at a pump station on Haudenosaunee Six Nations land near Hamilton, Ontario, Canada.
Blockaders occupied the site and held strong for six days as activists with Great Plains Tar Sands Resistance in Oklahoma were disrupting the construction of another pump station for the controversial Keystone XL pipeline the same week. On the dramatic final day of the Swamp Line 9 blockade, four people who were locked to machinery and 16 others were arrested.
The action kicked off Idle No More's Sovereignty Summer with a righteous display of the movement's strength and determination, highlighting the involvement and solidarity of First Nations whose lands are being targeted as "energy sacrifice" zones across North America.
On June 29, Greenpeace, Friends of the Earth International, Sierra Club and other organizational allies demonstrated during an international day of solidarity with the youth activists attending Global Power Shift. Actions all over the world were calling for an end to the age of coal and promoting a clean energy future just days after four people locked themselves outside the UBS headquarters in Connecticut to protest the bank's continued funding of mountaintop removal coal mining.
On Canada Day, more than 500 gathered in Southampton, Ontario, to oppose a proposed nuclear waste dump less than a mile from the shores of Lake Huron, bringing this grave issue some necessary attention.
Other early Fearless Summer actions across the U.S. include a blockade that stopped trucks attempting to dump tar sands waste alongside the Detroit River; a flash mob that included activists from Occupy Wall St and Occupy the Pipeline protesting the Spectra and Rockaway fracked gas pipelines during lunchtime in one of Manhattan's busiest neighborhoods; and a confrontation by the Utah Tar Sands Resistance of road construction crews who are in the process of clear cutting, leveling and paving the way for tar sands, oil shale and fracking across the Colorado River Basin.
A week and a half before the tragic train explosion in Quebec last Saturday, 350 Maine and Maine Earth First! teamed up to bring attention to the hazards of transporting fracked oil by blockading a train carrying 70,000 barrels of crude coming from the Bakken oil fields in North Dakota.
Earlier this week, hundreds of Earth First! activists and allies brought attention to Momentive (headquarterd in Columbus, OH), one of the largest suppliers of fracking fluids, by blockading the shipping entrance to one of their facilities in North Carolina and successfully shutting down operations for the day.
Yesterday, Greenpeace activists bravely scaled Europe's tallest skyscraper in London to bring attention to the Shell's plans to drill in the Arctic.
As the number of direct actions grow across the Earth, communities are uniting to pressure their elected officials and other entities to acknowledge that we must divest from the fossil fuels and move toward a renewable energy future. This fearless movement to defend our future is just getting started—with much more to come.
Visit EcoWatch's CLIMATE CHANGE page for more related news on this topic.
——–
SHARE YOUR THOUGHTS BELOW: After reading the Creative Action Cookbook, what inspires you to act?
——–

By Michele Simon and Andrew Kimbrell
You may have noticed the impressive grassroots movement gathering steam lately over the labeling of genetically engineered (GE) foods. Recently, Connecticut became the first state in the nation to enact a law to require such labels, and 26 other states have introduced similar bills this year. Millions of Americans are demanding more transparency in the food supply and our elected officials are finally responding, after decades of work by groups like Center for Food Safety (CFS).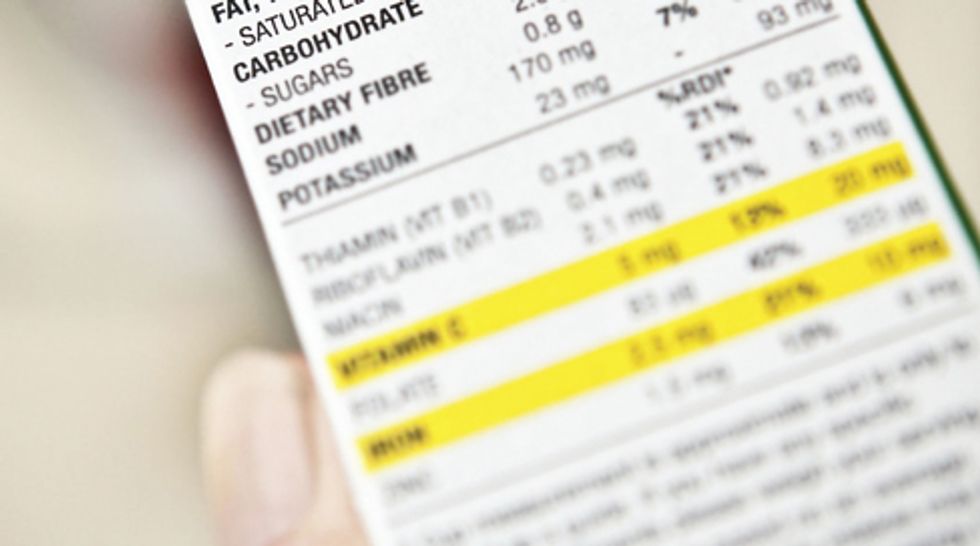 But one advocacy group, Center for Science in the Public Interest (CSPI), often seen as a leader in nutrition policy, stands virtually alone in its continued opposition to labeling GE foods. This stance is troubling and confusing given how outspoken CSPI has been for decades on food labeling and consumer information.
CSPI's position, explained in this recent news interview, boils down to three claims:
GE foods do not present either safety or nutrition concerns;
Processed GE foods do not contain genetically-engineered material;
Non-GE labels are "misleading" because they imply a safer or superior food.
Let's take these one by one.
GE Food Safety is an Open Question
First, CSPI claims that genetically engineered food labeling is "not a food safety or a nutritional issue—it's not like allergens or trans fats."
This is a pretty bold statement to make given how little information is available on the safety of GE foods. The U.S. Food and Drug Administration (FDA) does not require or conduct safety studies on GE foods, nor does it approve GE foods as safe. Instead, there is only confidential consultation between industry and FDA, where GE food developers decide what summary information to provide the agency; and even that is voluntary. So we are essentially taking the biotech industry's word that GE food is not hazardous. CSPI itself acknowledges that the government isn't doing its job, calling on FDA to "require a mandatory pre-market approval process" and "formally approve that the crop is safe for human and animal consumption." How can CSPI on the one hand admit we need more rigorous oversight, while on the other claim there is no safety issue? 
Further, while obviously no substitute for adequate food safety oversight, mandatory labeling of GE foods will allow the detection of adverse health effects of consuming such foods. Without labeling, anyone who gets sick from eating a GE food has no way of identifying the cause.
It's also odd that CSPI would distinguish allergens from GE foods, given that allergic reactions, which can be life-threatening, are the most widely accepted health threat posed by GE organisms. As Michael Hanson, senior scientist with Consumers Union, noted in his testimony in support of the Connecticut GE labeling bill in March:
"The human safety problems that may arise from GE include introduction of new allergens or increased levels of naturally occurring allergens, of plant toxins and changes in nutrition."  
He also testified in regards to the GE salmon moving closer to federal approval (despite overwhelming public opposition):
"Company data suggest that it may exhibit increased allergenicity."
And although the federal government has approved numerous pesticides genetically engineered into corn and cotton, in 2009 they also funded research to better determine if they can trigger food allergies. In the meantime, the allergy risk from GE food justifies a safety-based label similar to those warning that a food contains nuts.
Many Food Labels Are Not About Safety
In addition, safety is not the defining factor for requiring food labels. We label all sorts of things not based on safety concerns per se. Take basic ingredient labeling, which CSPI supports. We don't question the safety of every single ingredient that foods contain, but each is still required to appear on the label, because consumers have the right to know what is in their food.
Similarly, we don't require the listing of fat, sugar, salt, vitamins and minerals because we think those items are dangerous; rather, we require them because it helps the consumer make more informed choices, a concept with which CSPI appears to agree. To make its case for requiring chain restaurants to post calorie counts and other nutrition information, CSPI argues that, without such information, "it's difficult to make informed and healthy choices."
Why is labeling GE food any different? It isn't. Think about it this way: if we know a food ingredient is dangerous, we don't merely label it, we remove it from store shelves. 
Even Processed Foods Often Contain GE Material
CSPI also claims:
"... the great majority of foods that contain highly purified oils, corn sugars and cornstarch ingredients made from GE crops contain essentially no genetically modified DNA or protein."
First, CSPI's cleverly worded statement applies to a minority of foods, mainly sodas containing high-fructose corn syrup, as well as corn and soybean oil. But it excludes those foods most likely to have substantial amounts of GE ingredients: corn-based cereals, tortillas, tacos, corn chips, corn flour, corn grits, etc. For example, an important report called Cereal Crimes from the Cornucopia Institute in 2011 listed several cereal brands (labeled "natural") that tested positive for high levels of GE ingredients, "sometimes as high as 100 percent." Those products included well-known brands such as Kellogg-owned Kashi's GoLean and General Mills' Kix, a children's cereal.
In addition, numerous lawsuits are being filed against food makers using the "natural" label on products containing genetically engineered ingredients. To make their case, lawyers are conducting independent testing of products such as Frito-Lay snacks and finding genetically engineered proteins. In fact, according to the industry lobby, Grocery Manufacturers Association, an estimated 70 percent of products on supermarket shelves contain soy or corn ingredients likely to be derived from GE crops.
People Want to Know if Food is Genetically Engineered for Many Reasons
Moreover, consumers care about GE labeling for more than just health reasons. For example, many people know that growing GE crops is an unsustainable practice that harms the environment. The vast majority of genetically engineered crops are designed to withstand herbicides, and therefore promote indiscriminate herbicide use. As a result, genetically engineered crops have increased herbicide use by a substantial 527 million pounds in the 16 years from 1996-2011. Most of this increase is attributable to glyphosate, the active ingredient of Roundup herbicide, sprayed on Monsanto's "Roundup Ready" crops. This heavy use of glyphosate is known to harm plants and wildlife, and some studies suggest harm to farmers as well. Further, the glyphosate onslaught has triggered an epidemic of glyphosate-resistant weeds that in turn lead to greater use of more toxic herbicides. People should have the choice to avoid foods that lead to such environmental harms (a concern CSPI appears to share), as they do with other types of "eco" or "green" labels.
Non-GE Claims Are Not Misleading, the Absence of GE Labeling Is
Finally, CSPI also alleges that "non-GMO label claims are misleading, since they falsely imply that food made without GE ingredients is safer or superior in some other way."
But it is no more misleading to label a food as non-GMO than it is to label "orange juice from concentrate." Neither statement is about safety. These are strictly factual and non-controversial disclosures. (Same is true for a label disclosing that a food or ingredient is genetically engineered.) Far from misleading consumers, such a label would empower those who want GE foods to purchase them, and enable others to avoid them. If anything is misleading, it's the lack of mandatory labeling of GE foods. CSPI again entirely misses the point that food labeling is not only about safety or being superior, but about informed choice.  
CSPI is Out of Step with Democracy
Finally, CSPI is in a dwindling minority in its position. Numerous polls indicate that Americans want GE food labeling, with most results topping 90 percent. What other issue can you get 90 percent of Americans to agree upon? Last fall, six million Californians voted for GE food labels, despite a $45 million campaign of lies and dirty tricks to stop Proposition 37 from passing, just narrowly.
Moreover, 1.2 million people have now endorsed a Center for Food Safety legal petition from 2011 demanding FDA require the labeling of GE food. In addition, 64 other nations already require GE labels, including Japan, Australia, Brazil, China, Russia, and the entire European Union. It is only a matter of time before we see required labeling of genetically engineered food in the U.S. Meanwhile, having an organization such as CSPI speak out against GE food labeling is counterproductive. We hope they soon join the growing chorus of voices and support our right to know.
Visit EcoWatch's GE FOODS page for more related news on this topic.
———
SHARE YOUR THOUGHTS BELOW: Should genetically engineered foods be labeled or should they be banned?
———