Are There Plenty of Fish in the Sea?
Jun. 17, 2013 04:58PM EST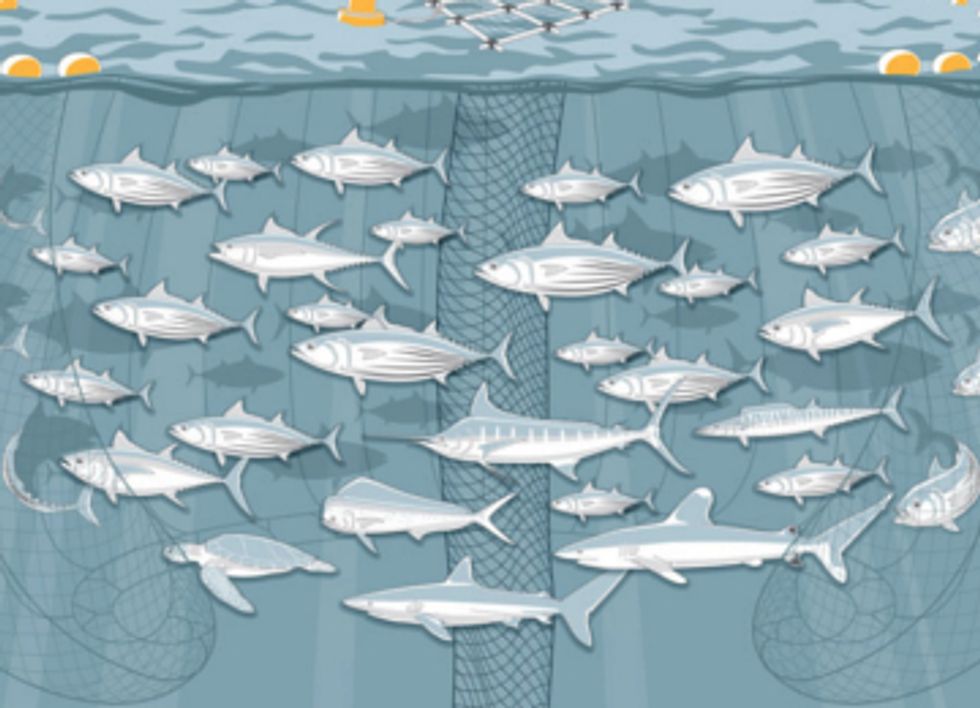 Fish aggregating devices, also knows as FADs, generally refer to artificial structures that are deployed in the ocean to attract schools of fish. FADs function as open-ocean "meeting points" with multiple species gathering underneath them.
 While FAD fishing can be an efficient method for catching large schools of tuna, industrial-scale FAD fisheries can have significant adverse impacts on tunas and other species. Since the late twentieth century, FAD use in the world's oceans has soared due to the new technologies that have allowed for their widespread use by industrial-scale purse seine vessels targeting tuna.
Overall, information on FAD use is not widely available because information on their exact numbers and locations is considered proprietary by industrial fishing vessel operators and fleets. However, based on a synthesis of peer-reviewed literature on FADs, their widespread use has already had numerous adverse impacts, including:
Recruitment overfishing of skipjack tuna in the eastern Atlantic Ocean
Overfishing of bigeye tuna in the western and central Pacific Ocean, and potentially in the eastern Pacific
Decreased weight of tunas caught near FADs compared to tunas caught in freeschools
Increases over time in fish biomass under FADs
Reduced free-school abundance
Differences in fish sizes and ages compared to free-school caught tuna
Alterations in school movement patterns across the Pacific Ocean
Increased difficulty of properly assessing the status of individual tuna populations
High volumes of bycatch including sharks, sea turtles and juvenile tunas
Moreover, research suggests that networks of thousands of FADs could act as "ecological traps" for open-ocean species by altering their natural distribution patterns, habitat associations, migration and residence periods. Over time, the proliferation of FAD use may cause widespread alterations of these ecosystems.
Visit EcoWatch's BIODIVERSITY and FOOD pages for more related news on these topics. 
EcoWatch Daily Newsletter