This website uses cookies to ensure you get the best experience while browsing it. By clicking 'Got It' you're accepting these terms.
This year's letter from Bill and Melinda Gates focused on nine things that surprised them. For the Microsoft-cofounder, one thing he was surprised to learn was the massive amount of new buildings the planet should expect in the coming decades due to urban population growth.
"The number of buildings in the world is going to double by 2060. It's like we're going to build a new New York City every month for the next 40 years," he said.
Sweden inaugurated on Wednesday the first road of its kind that can recharge commercial and passenger car batteries while driving.
The eRoadArlanda project consists of 2 kilometers (1.2 miles) of electric rail installed on a public road outside Arlanda Airport. The innovation was funded by the Swedish Transport Administration and is part of the government's goal of fossil fuel-free transportation infrastructure by 2030.
EcoWatch Daily Newsletter
Scientists at Stanford University produced a battery that generates electricity from an unlikely resource—sewage.
Their microbial battery won't be powering neighborhoods, but they believe it could aid the power used to treat wastewater, which accounts for about 3 percent of energy in developed nations like the U.S. The researchers hope the prototype, which is about the size of a D-battery, will be used in sewage plants as well as to break down organic pollutants in the dead zones of lakes and coastal waters where fertilizer runoff and other organic waste can deplete oxygen levels and suffocate marine habitants.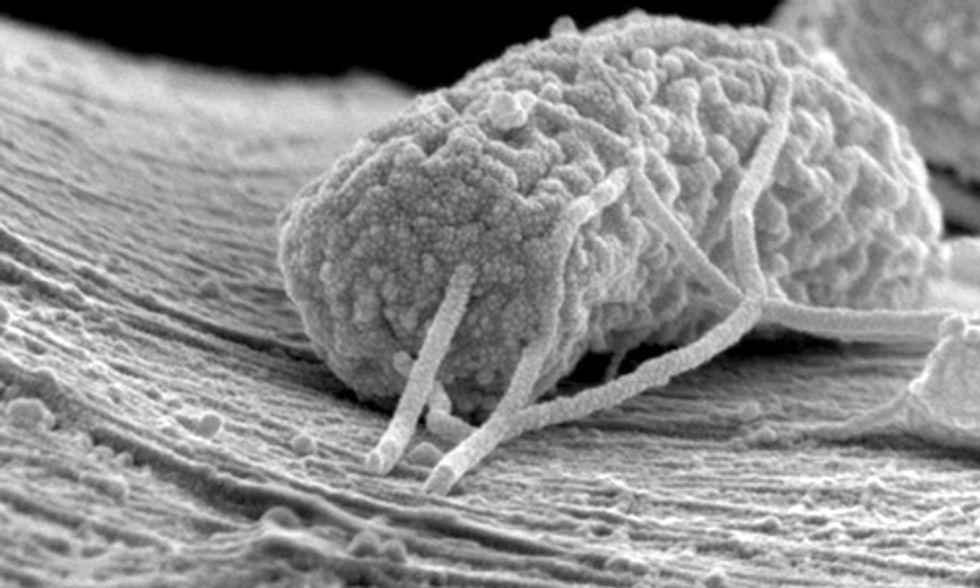 The tubular growth depicted here is a type of microbe that can produce electricity. Its wire-like tendrils are attached to a carbon filament. This image is taken with a scanning electron microscope. Photo credit: Xing Xie
According to a research paper published in Proceedings of the National Academy of Sciences, the prototype  is visually nothing more than one positive electrode and one negative, stuffed in a bottle of wastewater. Bacteria are attached to the negative electrode and feed on organic waste particles and produce electricity that is captured by the battery's positive electrode.
Craig Criddle, the paper's co-author, an environmental engineer and Stanford Woods Institute senior fellow, referred to the practice as "fishing for electrons."
The Stanford engineers believe the battery can extract about 30 percent of the potential energy locked in wastewater. They estimate that percentage is nearly equal to the efficiency of the market's best solar cells when they convert sunlight into electricity. 
The Stanford team says it will be a while before the product is fully developed, let alone used at treatments plants. The fellows continue to look for inexpensive and efficient material for the battery's positive node.
"We demonstrated the principle using silver oxide, but silver is too expensive for use at large scale," said Yi Cui, a materials scientist and associate professor of materials science and engineering. "Though the search is under way for a more practical material, finding a substitute will take time."

Seawater desalination with nothing more than a small electrical field? A simple new method of creating freshwater from seawater—that uses far less energy than conventional methods do—has just been developed by researchers at the University of Texas at Austin and the University of Marburg in Germany.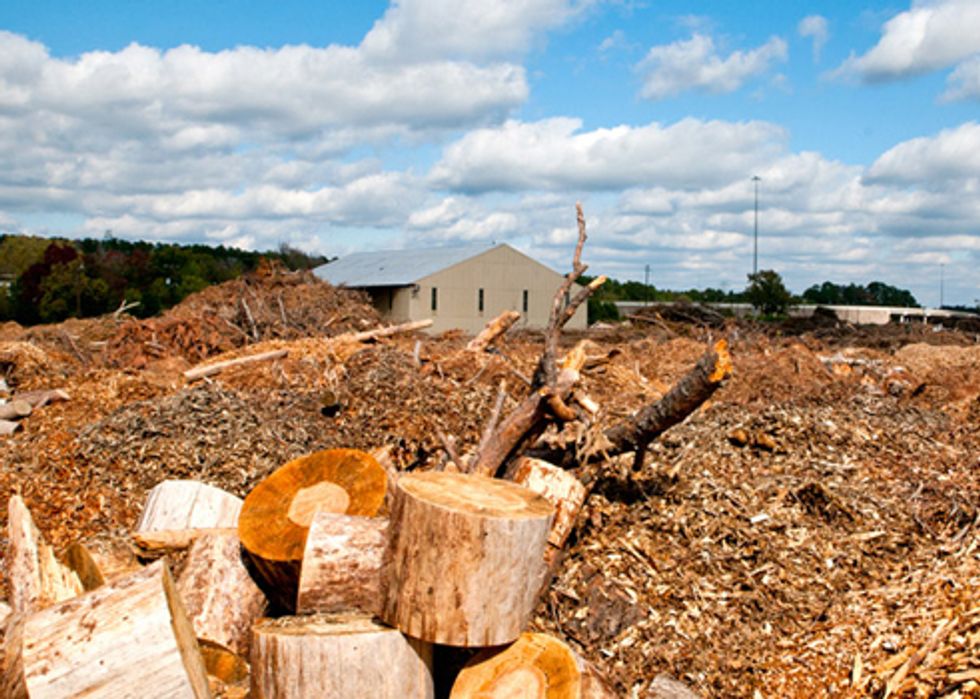 A new study of southeastern forests in the U.S. finds that in the long run, burning wood instead of fossil fuels to make electricity can reduce heat-trapping carbon dioxide in the atmosphere, but not soon enough to prevent worsening the conditions leading to global climate change.  
 
The study also shows that as the industry expands in the Southeast, biomass energy will increasingly come from cutting standing trees instead of using wood residues from sawmills and other sources, emphasizing the need to balance forest ecosystem health and related values, such as drinking water and wildlife habitat, with renewable energy objectives.
Based on current trends in using wood for large-scale power plants and exporting fuel pellets to Europe, biomass energy in the Southeast is projected to produce higher  levels of atmospheric carbon for 35 to 50 years compared to fossil fuels. After that, biomass will result in significantly lower atmospheric levels as regrowing forests absorb carbon from previous combustion.
The study, Biomass Supply and Carbon Accounting for Southeastern Forests, was conducted by the Biomass Energy Resource Center in partnership with the Forest Guild and Spatial Informatics Group on behalf of the National Wildlife Federation and the Southern Environmental Law Center, and was funded by a grant from the Doris Duke Charitable Foundation.
The study analyzed 17 existing and 22 proposed biomass facilities in seven states—Alabama, Florida, Georgia, North Carolina, South Carolina, Tennessee and Virginia. Researchers developed a new analytical framework that integrates life-cycle carbon accounting with forest growth and management, as well as supply zone (or "landscape woodshed") data specific to the region. The results are specific to biomass electric power in the Southeast, and different regions and technologies will have different effects on atmospheric carbon. 
"This study brings us to the crux of the matter regarding biomass electric power and atmospheric carbon, which is that consideration of near-term tipping points versus long-term carbon reductions must be assessed as we develop climate and energy policy," said Andrea Colnes, policy director for the Biomass Energy Resource Center.  "For example, using wood to produce heat through clean technologies has a much shorter payback period than producing electric power, and can yield climate benefits in five to ten years."
"While biomass offers some environmental benefits, any expanded use of logging residue and live trees will affect forest structure and nutrient cycling," said Robert Perschel, eastern forests director with Forest Guild. "This raises questions of long-term forest health and other environmental factors, such as water quality and wildlife habitat, that need to be addressed by further study and reasonable guidelines for the industry."
The Southeast is seeing rapid growth in new and retrofitted power plants that will burn woody biomass to make electricity, as well as a major expansion of the wood-pellet industry, largely for export to Europe. The short-term spike followed by the long-term drop of carbon levels from these facilities poses challenging questions for decision makers in addressing both energy and climate change policy, particularly when factoring in a projected climate change "tipping point."
 
If carbon emissions continue unabated for the next three to five decades, the planet will likely warm an average of 3.8 degree Fahrenheit, a threshold that scientists and the international community have identified as resulting in irreversible interference with the climate system. This could have significant impacts; for example, the destructive power of hurricanes and severity of droughts could increase, and up to one-third of the world's species could face extinction.
"The timing problem is central to this issue, since adding even more carbon from biomass to the atmosphere over the next 35 to 50 years could accelerate global warming stressors," said Julie Sibbing, director of agriculture and forestry with National Wildlife Federation. "We run the compounded risk of losing forests to severe weather events triggered by climate change, such as droughts and flooding, undermining their ability to sequester carbon over the long run."
"Just because wood is a renewable resource doesn't mean it's automatically carbon neutral," said David Carr, senior attorney at the Southern Environmental Law Center. "How biomass is obtained, burned, and regrown determines its carbon footprint and impact on forest health. To do this right, EPA must require a 'forest-to-furnace' accounting of the biomass carbon cycle to ensure it doesn't hasten climate change." 
The choice of combustion technology matters greatly in the carbon footprint of biomass. Previous studies have shown that burning biomass for thermal energy is 70 percent to 80 percent efficient, as opposed to electricity generation which is just 25 percent efficient. Also, the BERC study shows that most of the wood pellets produced in the Southeast are shipped to Europe. The EU assumes that all biomass burned for power is carbon neutral, providing extra incentive for the use of wood pellets from the Southeast. "The EU, like EPA, must require a full carbon accounting that  identifies and discourages biomass that worsens global climate change," Carr said.
Overall, the study's results point to the need for state and federal policies to incentivize efficient uses of woody biomass that maximize the benefits and minimize the near-term spike in atmospheric carbon.
A map of existing and proposed biomass facilities in the Southeast is available by clicking here.
For more information, click here.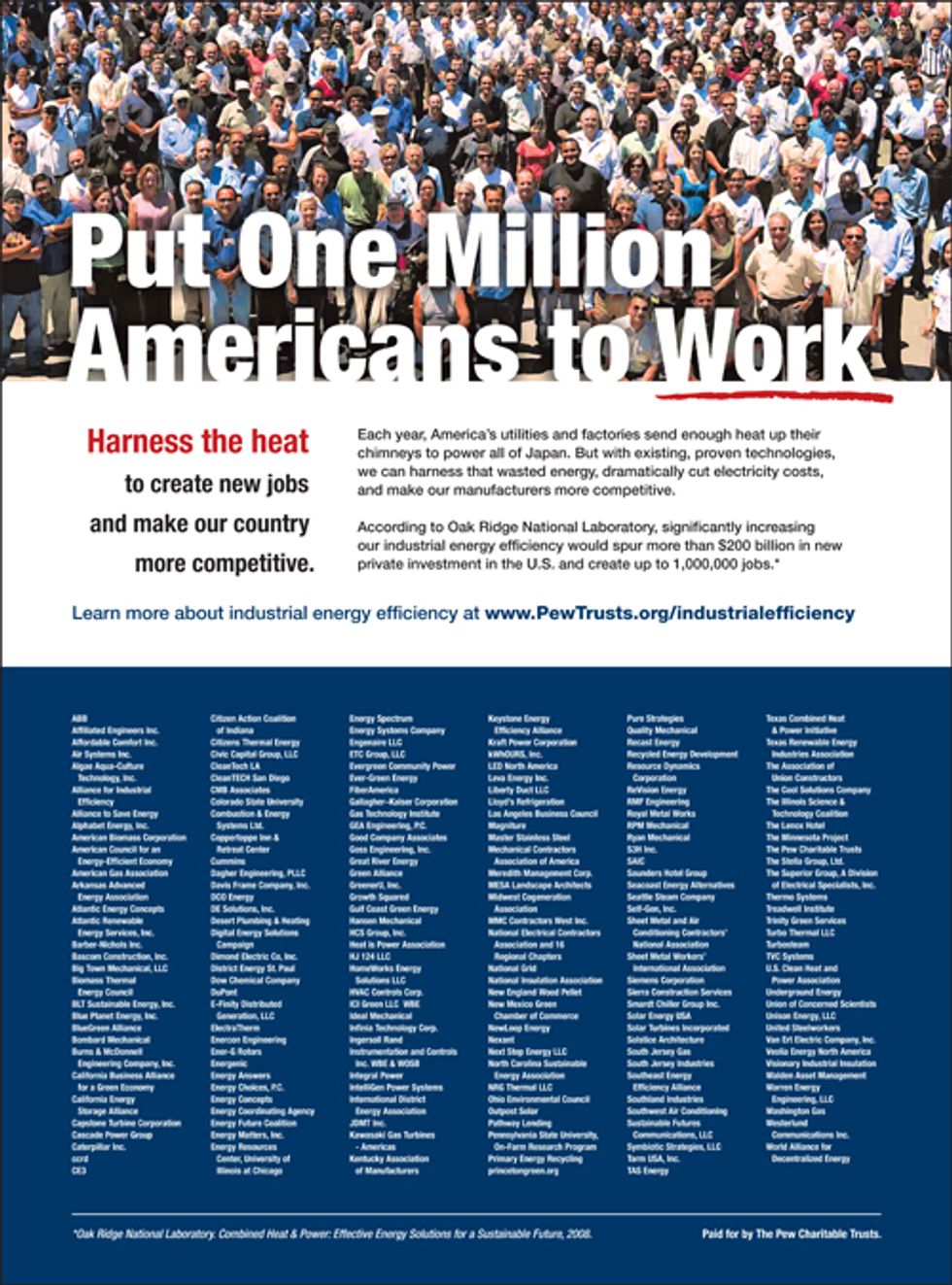 As energy is expected to play prominently in the State of the Union address, the Pew Clean Energy Program and more than 200 businesses and trade groups are touting the economic benefits of increasing industrial efficiency in a full-page advertisement Tuesday, Jan. 24, in the Hill, Politico, and Roll Call. Signers include Caterpillar, DuPont, Dow Chemical Co., Siemens Corp., American Biomass Corp., American Council for an Energy-Efficient Economy, Master Stainless Steel, Los Angeles Business Council, Texas Combined Heat and Power Initiative, and the U.S. Clean Heat and Power Association. The ad reads:
"Each year, America's utilities and factories send enough heat up their chimneys to power all of Japan. But with existing, proven technologies, we can harness that wasted energy, dramatically cut electricity costs, and make our manufacturers more competitive.
"According to Oak Ridge National Laboratory, significantly increasing our industrial energy efficiency would spur more than $200 billion in new private investment in the U.S. and create up to 1,000,000 jobs. Harness the heat to create new jobs and make our country more competitive."
To see the full size ad, click here.
Many manufacturers, hotels, campuses, and utilities across the country already recycle their waste heat—a process known as cogeneration, or combined heat and power (CHP). But much more can be done. The Oak Ridge lab estimates that the U.S. has the potential to double industrial energy efficiency, providing impressive economic benefits. Rising energy prices affect companies large and small. Using wasted heat and recycling energy can dramatically reduce costs and give businesses the flexibility to invest those savings elsewhere. Click here for more information.
Three bipartisan bills in the U.S. House deal with industrial energy efficiency, and a bill authored by Rep. Charles F. Bass (R-NH), which seeks to double CHP, has been drafted. A Senate bill authored by Jeanne Shaheen (D-NH) and Rob Portman (R-OH) on efficiency includes a CHP provision. Sens. Jeff Bingaman (D-NM) and Olympia Snowe (R-ME) are expected to submit a bill soon that also will address industrial efficiency.
And Capitol Hill will soon have its own CHP project. The Capitol Power Plant is developing a design for producing 18 MW of electricity through improved energy-efficiency processes to heat congressional buildings. The improvements will help Congress reduce energy use by up to 30 percent.
Although installation requires an initial investment, companies recoup their costs and start to see savings within a few years. For example:
The Penn England Farm employs CHP to produce electricity for its dairy operations.
The Cox Interior Inc. manufacturing plant in Campbellsville, Ky., operates a 5-MW system that saves the company $4.5 million a year. It also produces more electricity than the company needs, so Cox Interior sells about $50,000 worth of power back to the local utility.
The Sierra Nevada Brewing Co. in Chico, Nevada, installed a 1-MW system that will save the company $400,000 a year and pay for itself within five years of operation.
Lorin Industries in Michigan has recycled its wasted heat since 1943 and expanded capacity in 1990. The system saves the company $540,000 a year, and the newest addition paid for itself in just four years—largely due to the significant decrease in the company's need to purchase more costly peak electricity.
For more information, click here.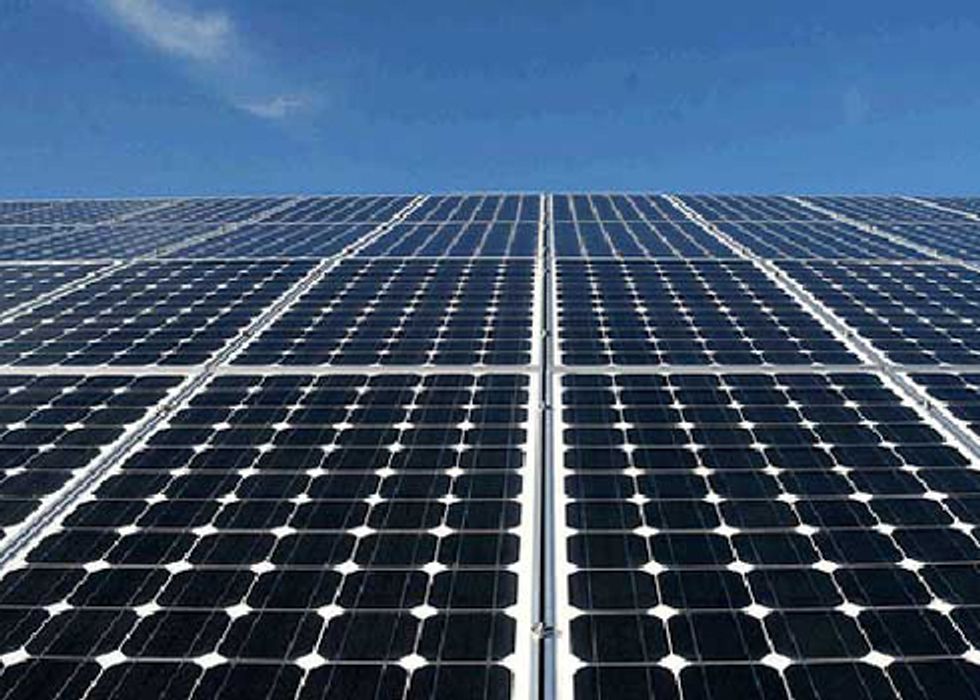 Defenders of Wildlife praised the first large-scale solar power plant approved to be built on public lands in Arizona Dec. 20, calling the Sonoran Solar Project a shining example of how collaboration among the solar industry, conservation groups, agencies and the local community leads to "Smart from the Start" renewable energy development.
"The way in which this project was planned sets the standard for future projects," said Matt Clark, Defenders of Wildlife's Southwest representative. "Both NextEra and the Bureau of Land Management listened to the public's concerns regarding the project's water consumption and impacts on wildlife and sensitive lands in the Sonoran Desert, then came up with significantly improved alternative that is a win-win for people and the environment."
Background
Project developer, NextEra Energy, and the U.S. Bureau of Land Management (BLM) avoided the conflicts and slowdowns that have plagued some other large-scale renewable-energy projects by soliciting early public input, and by working closely with conservation groups and the community to substantively address legitimate concerns with the initial project proposal.
The company initially proposed building a 375-megawatt solar thermal power plant, a technology that draws heavily on groundwater to generate electricity. The power plant would have likely deprived local communities and wildlife of already scarce water supplies in the arid region. Defenders and other conservation groups flagged this problem during the project's initial public comment period, and the BLM and NextEra responded by redesigning the project with solar panels capable of generating as much as 300 megawatts of clean energy, using 98 percent less water. Because the project site is located near the Sonoran Desert National Monument, visual and auditory impacts were also important considerations. The project's switch from solar thermal to photovoltaic technology significantly reduced both visual and auditory impacts, protecting the wild character of the nearby monument.
The company also reduced the project's footprint by more than 1,600 acres, lessening its impact on wildlife and habitat. In addition, this site includes several important elements of "Smart from the Start" development—It has excellent solar resources, is close to existing transmission lines capable of delivering the energy to nearby cities, and has limited conflicts with wildlife and other natural resources.
For more information, click here.
—————
Learn more about Defenders' work on renewable energy by clicking here.
Defenders of Wildlife is dedicated to the protection of all native animals and plants in their natural communities. With more than 1 million members and activists, Defenders of Wildlife is a leading advocate for innovative solutions to safeguard our wildlife heritage for generations to come. For more information, visit www.defenders.org.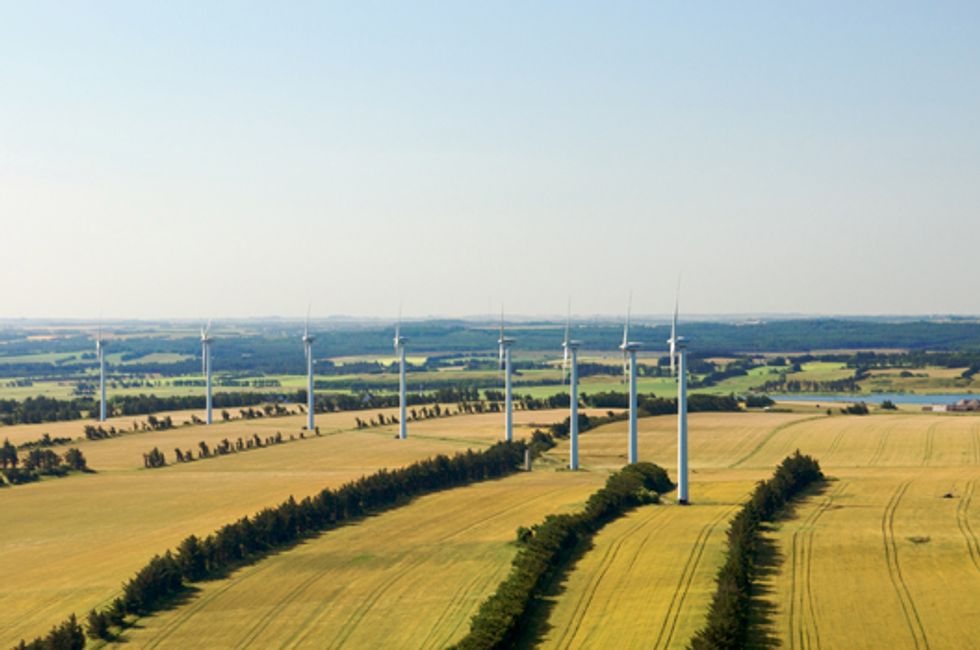 Offshore wind energy capacity in Europe is projected to increase 17-fold between 2010 and 2020, while newer renewable technologies such as concentrated solar power and wave/tidal power will also increase more than 11-fold according to projections. European countries are also expected to significantly boost solar photovoltaic power, onshore wind and other renewable technologies over the next decade.
The projections are based on European countries' plans to install renewable energy sources, which have been analyzed by the European Environment Agency (EEA). The latest update shows the diversity of approaches to meeting the E.U.'s collective target of 20 percent of energy from renewable sources by 2020. According to the latest figures, 11.7 percent of energy used in the E.U. came from renewable sources in 2009.
"This analysis is particularly timely, coming as government representatives gather to discuss climate change in Durban, South Africa. It illustrates the scale of Europe's commitment to transform its energy sector," Jacqueline McGlade, EEA executive director, said. "However, with a concerted effort we can and should go even further to phase in renewable energy sources. Burning fossil fuels threaten the stability of our climate, and our most recent analysis has shown that pollution from coal and gas power plants is costing Europe many billions of euros a year in health costs."
European Union Member States have individual targets, and must submit National Renewable Energy Action Plans (NREAPs) to the European Commission outlining how they expect to meet their 2020 renewable target, including the technology mix they intend to use and the trajectory they will follow.
Key growth projections between 2010 and 2020 include:
Offshore wind is projected to grow the most rapidly, with installed capacity multiplying 17 times over 10 years.
Onshore wind and biomass electricity installed capacity to double, with solar photovoltaic capacity to triple over the same period.
A greater part of Europe's electricity will come from the sea, as wave and tidal energy are projected to increase 11-fold.
The electricity-generating capacity of concentrated solar power will increase 11-fold.
Heat pump output will triple while geothermal heat and solar thermal output will approximately quadruple.
Despite these growth rates, the 2020 targets will be met by just a narrow margin according to the projections, highlighting the challenge facing Europe as it aims to reduce its dependency on fossil fuels.
Approximately 43 percent of all renewable energy production is planned for heating and cooling, with biomass accounting for 80 percent renewable heating and cooling output. Transport will make up the smallest proportion of renewable energy consumption (12 percent), but is expected to be the fastest growing element between 2005 and 2020.
The update to the database comes a year after E.U. Member States submitted information describing how they would meet their targets in 2020. The accompanying report has also been updated, with the latest information for 20 Member States, additional data on biomass and data on land use for energy crops.
The report was written for the EEA by the Energy research Centre of the Netherlands.
Renewable energy projections as published in the National Renewable Energy Action Plans of the European Member States' (2011 update). The report and accompanying data are available here.
For more information, click here.

We can end America's oil addiction, but two key events—yesterday and last week—tell us a lot about the challenges we'll face as we make it happen.
Last week, the delay (and potential cancellation) of the Keystone XL pipeline showed we can meet the challenge of organizing a grassroots-driven coalition to stop destructive oil development. That was a fantastic victory, but it only marked the start of what is sure to be a long campaign to stop oil companies from pursuing increasingly risky and environmentally destructive sources of petroleum—in the tar sands, the Arctic, the Amazon, the shale fields in the northern Rockies and beyond.
After seeing thousands of us surround the White House to stop Keystone XL, I think we're up to that challenge. But to keep succeeding, we'll need more than enthusiasm for stopping the bad stuff—we'll also need to tackle the root of the problem: our society's seemingly insatiable demand for oil.
That's why although I'm thrilled that President Obama heard our voices and declined to rubberstamp the Keystone XL pipeline, I'm equally excited about yesterday's announcement that his administration is finalizing a fuel-efficiency standard of 54.5 mpg for all cars and light trucks by 2025, as well as a reduction in carbon emissions to 163 grams per mile. Because most of the oil we use is for transportation, improving vehicle efficiency is the single biggest step we can take right now to ensure that we transition to an oil-free society before we've destroyed more irreplaceable wildlands, suffered more oil-spill catastrophes or allowed carbon pollution to push our climate past the tipping point.
And that's where our other challenge really kicks in. We know that the proposed fuel-economy and carbon-pollution standards are achievable. We also know that they'll help solve the many problems that our oil addiction causes for our economy, our environment and our national security. In 2030, they'll save as much oil as we imported from Saudi Arabia and Iraq combined last year. Consumers will save billions of dollars at the pump, and innovative automotive technologies will flourish and create thousands of new jobs as a direct result of these new standards.
Sounds great, right? Ironically, though, we need to work just as hard to win a solution like this as to stop a problem like the Keystone XL.
It's not always easy to get people as excited about long-term solutions like fuel-economy standards as it is to galvanize them against immediate threats like tar sands. But if we don't reduce demand for oil through solutions like strong fuel-efficiency standards, better transit options and smart urban planning, we'll find it a little harder each time to resist the demands to develop projects like the Keystone XL or drill in a treasured wilderness like the Arctic National Wildlife Refuge.
So although nowhere near as dramatic as last week's Keystone XL announcement, yesterday's finalized vehicle standards represent an equally significant commitment by President Obama to move our nation beyond oil and toward a clean-energy future. It's a commitment that deserves all the support we can give it.
Ready to be part of the solution? Let the Obama administration know you support the strong fuel-economy and carbon-pollution standards that will move America beyond oil.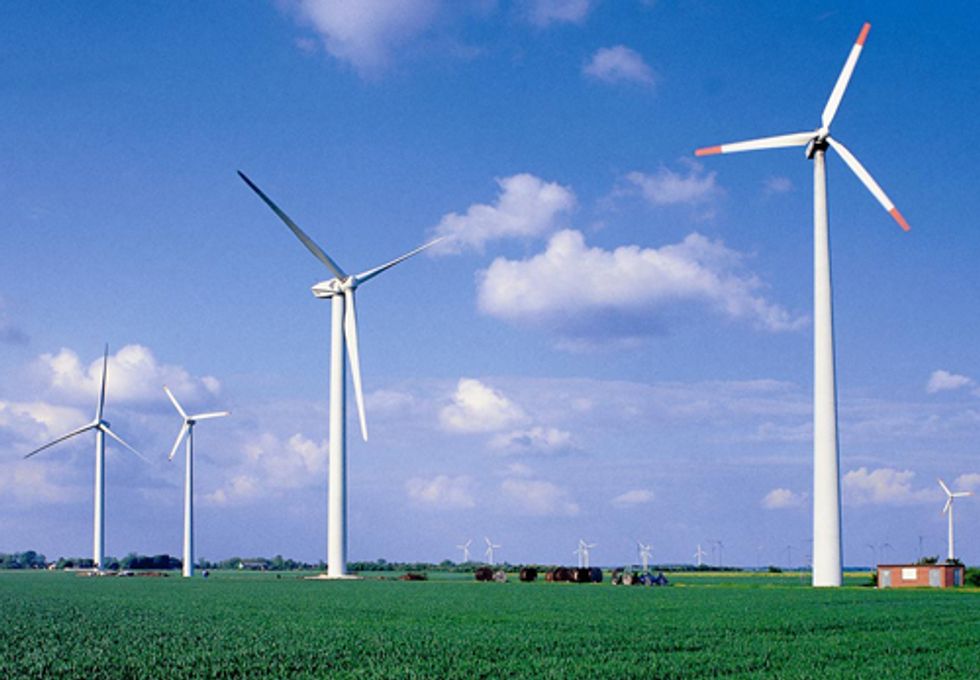 The federal production tax credit (PTC), wind energy's primary policy tool to promote U.S. wind development, is set to expire at the end of 2012. The PTC has been allowed to expire on multiple occasions in the past, and at those times, wind energy installations have dropped by as much as 93 percent from the previous year, leading to a boom-bust cycle for the wind industry. On Nov. 2, Representative Dave Reichert (R-WA-08) and Representative Earl Blumenauer (D-OR-03) introduced H.R. 3307 to extend the renewable energy production tax credit.
America needs homegrown energy resources to power the nation and with our economy struggling, we're in dire need of American jobs. Wind energy delivers in both of these areas. The PTC has been instrumental in helping the wind industry to:
• Lower the cost of wind power by more than 90 percent
• Foster economic development in 50 states
• Manufacture components for wind turbines at more than 400 U.S. manufacturing facilities
• Power the equivalent of 10 million American homes
E-mail your representative today and urge them to co-sponsor The American Renewable Energy Production Tax Credit Extension Act of 2011, a bill that will drive the growth of clean, affordable, homegrown American wind power.
For more information, click here.
---------
Editors note:  The production tax credit is available for other renewable energy projects, including solar, fuel cells, geothermal systems, and combined heat and power.  For a complete list and additional information on incentives for renewable energy, click here.