Lehigh Gorge State Park with River and cyclist on Lehigh Gorge Rail Trail path, Poconos Mountains, near Jim Thorpe, Pennsylvania. Jumping Rocks / Universal Images Group / Getty Images
By Natalie Marchant
The Great American Rail-Trail will be almost 6,000km when complete, and will serve 50 million people within 80km of the route.
Trails have proved invaluable for recreation and transport during lockdown.
Cycling and safe routes are vital for cities planning their post-pandemic recovery.
Stretching almost 6,000km and crossing 12 states, the Great American Rail-Trail will enable cyclists, hikers and riders to traverse the entire US.
The multi-use trail will run from Washington DC in the east to Washington state on the Pacific coast. Launched in May 2019, the route will eventually connect more than 145 existing paths. So far more than 3,200km of it has been completed.
Decades in the making, the project is led by the Rail-to-Trails Conservancy (RTC), which has raised more than $4 million in public and private funds. It will serve 50 million people within 80km of the trail once finished.
COVID-19 Lockdown Proves Rail Trails Invaluable
Rail trails – paths built on disused railway tracks – and other recreational routes have proved invaluable respites for many during the COVID-19 pandemic, providing alternative commuting routes and space for people to exercise, often near built-up urban areas.
"This year has proven how vital projects like the Great American Rail-Trail are to the country. Millions of people have found their way outside on trails as a way to cope with the pandemic," said Ryan Chao, president of RTC.
"As the Great American Rail-Trail connects more towns, cities, states and regions, this infrastructure serves as the backbone of resilient communities, while uniting us around a bold, ambitious and impactful vision."
Great American Rail-Trail. Rails-to-trails
Cycling Increasingly Popular During Pandemic
While multi-use trails can be used by anyone from joggers to horse riders, cycling has become particularly popular during lockdown both as a form of exercise and a method of transport. Bike sales soared across the world as people sought to avoid public transport.
There are the obvious health benefits of traveling by bike. Not only does it provide an aerobic workout and trigger the body's feel-good chemicals, endorphins, cycling is also easy on the joints, builds muscle, increases bone density and helps with everyday activities. Cycling is also seen as a way of handling post-pandemic pollution levels.
Paris is just one place planning to become a '15-minute city', where everything you need is within a 15-minute radius by foot or by bike.
Milan is implementing a similar program, while Buenos Aires has introduced free bike rental schemes. Europe has spent 1 billion euros on cycling infrastructure since the pandemic began, according to the European Cyclists' Federation.
Cycling Routes Across the World
At around 5,955km, the Great American Rail-Trail may be particularly ambitious in terms of scale, but it is one of many innovative cycling projects across the world. The 4,450km EuroVelo 6 route runs through 10 countries as it crosses Europe between the Atlantic and the Black Sea.
The 346km Transpennine Trail across the north of England, which opened in 2001, uses disused railway tracks left empty after the decline of the coal industry and passes through city centers, heritage sites and national parks on its way between coastlines.
Last year, the UK launched the 1,300km Great North Trail running from the Peak District in the north of England to John O'Groats at Scotland's north-eastern tip.
In the Belgian province of Limburg, the Cycling Through Water path enables cyclists to cut through the ponds of Bokrijk. The 200-meter path is at eye-level with the water, allowing riders to glide across the lake.
Meanwhile the 7.6km Xiamen bicycle skyway is the world's longest elevated cycle path and runs above the Chinese city's road network. It has capacity for about 2,000 cyclists during rush hour, with much of it suspended under an elevated bus lane, providing shelter from the weather.
Reposted with permission from World Economic Forum.
From Your Site Articles
Related Articles Around the Web
EcoWatch Daily Newsletter
Pexels
By Anne Lusk
City streets and sidewalks in the U.S. have been engineered for decades to keep vehicle occupants and pedestrians safe. If streets include trees at all, they might be planted in small sidewalk pits, where, if constrained and with little water, they live only three to 10 years on average. Until recently, U.S. streets have also lacked cycle tracks—paths exclusively for bicycles between the road and the sidewalk, protected from cars by some type of barrier.
Today there is growing support for bicycling in many U.S. cities for both commuting and recreation. Research is also showing that urban trees provide many benefits, from absorbing air pollutants to cooling neighborhoods. As an academic who has focused on the bicycle for 37 years, I am interested in helping planners integrate cycle tracks and trees into busy streets.
Street design in the U.S. has been guided for decades by the American Association of State Highway and Transportation Officials, whose guidelines for developing bicycle facilities long excluded cycle tracks. Now the National Association of City Transportation Officials, the Federal Highway Administration and the American Association of State Highway and Transportation Officials have produced guidelines that support cycle tracks. But even these updated references do not specify how and where to plant trees in relation to cycle tracks and sidewalks.
In a study newly published in the journal Cities and spotlighted in a podcast from the Harvard T. H. Chan School of Public Health, I worked with colleagues from the University of Sao Paulo to learn whether pedestrians and bicyclists on five cycle tracks in the Boston area liked having trees, where they preferred the trees to be placed and whether they thought the trees provided any benefits. We found that they liked having trees, preferably between the cycle track and the street. Such additions could greatly improve street environments for all users.
Separating Pedestrians and Cyclists From Cars
To assess views about cycle tracks and trees, we showed 836 pedestrians and bicyclists on five existing cycle tracks photomontages of the area they were using and asked them to rank whether they liked the images or not. The images included configurations such as a row of trees separating the cycle track from the street or trees in planters extending into the street between parked cars. We also asked how effectively they thought the trees a) blocked perceptions of traffic; b) lessened perceptions of pollution exposure; and c) made pedestrians and bicyclists feel cooler.
Respondents strongly preferred photomontages that included trees. The most popular options were to have trees and bushes, or just trees, between the cycle track and the street. This is different from current U.S. cycle tracks, which typically are separated from moving cars by white plastic delineator posts, low concrete islands or a row of parallel parked cars.
Though perception is not reality, respondents also stated that having trees and bushes between the cycle track and the street was the option that best blocked their view of traffic, lessened their feeling of being exposed to pollution and made them feel cooler.
Photomontage of Western Avenue in Allston, Massachusetts, with trees separating the cycle track from the street and curb separating cycle track from sidewalk. Anne Lusk, CC BY-ND
Factoring in Climate Change
Many city leaders are looking for ways to combat climate change, such as reducing the number of cars on the road. These goals should be factored into cycle track design. For example, highway engineers should ensure that cycle tracks are wide enough for bicyclists to travel with enough width to pass, including wide cargo bikes, bikes carrying children or newer three-wheeled electric bikes used by seniors.
Climate change is increasing stress on street trees, but better street design can help trees flourish. Planting trees in continuous earth strips, instead of isolated wells in the sidewalk, would enable their roots to trade nutrients, improving the trees' chances of reaching maturity and ability to cool the street.
Drought weakens trees and makes them more likely to lose limbs or be uprooted. Street drainage systems could be redesigned to direct water to trees' root systems. Hollow sidewalk benches could store water routed down from rooftops. If these benches had removable caps, public works departments could add antibacterial or anti-mosquito agents to the water. Gray water could also be piped to underground holding tanks to replenish water supplies for trees.
The ripple effects in San Francisco of subsidizing private car use... no street trees here due to the curb cuts for… https://t.co/sR1ow3KKx3

— Patrick Traughber (@Patrick Traughber)1535249707.0
Thinking More Broadly About Street Design
The central argument against adding cycle tracks with trees to urban streets asserts that cities need this space for parallel-parked cars. But cars do not have to be stored on the side of the road. They also can be stored vertically—for example, in garages, or stacked in mechanical racks on urban lots.
Parking garages could increase occupancy by selling deeded parking spaces to residents who live nearby. Those spaces could provide car owners with a benefit the street lacks: outlets for charging electric vehicles, which rarely are available to people who rent apartments.
Bus rapid transit proponents might suggest that the best use of street width is dedicated bus lanes, not cycle tracks or street trees. But all of these options can coexist. For example, a design could feature a sidewalk, then a cycle track, then street trees planted between the cycle track and the bus lane and in island bus stops. The trees would reduce heat island effects from the expansive hardscape of the bus lane, and bus riders would have a better view.
More urban trees could lead to more tree limbs knocking down power lines during storms. The ultimate solution to this problem could be burying power lines to protect them from high winds and ice storms. This costs money, but earlier solutions included only the conduit for the buried power lines. When digging trenches to bury power lines, a parallel trench could be dug to bury pipes that would supply water and nutrients to the trees. The trees would then grow to maturity, cooling the city and reducing the need for air conditioning.
Climate Street Guidelines for U.S. Cities
To steer U.S. cities toward this kind of greener streetscape, urban scholars and planning experts need to develop what I call climate street guidelines. Such standards would offer design guidance that focuses on providing physiological and psychological benefits to all street users.
Developers in the U.S. have been coaxed into green thinking through tax credits, expedited review and permitting, design/height bonuses, fee reductions and waivers, revolving loan funds and the U.S. Green Building Council's Leadership in Energy and Environmental Design rating system. It is time to put equal effort into designing green streets for bicyclists, pedestrians, bus riders and residents who live on transit routes, as well as for drivers.

Reposted with permission from our media associate The Conversation.
waterlust.com / @tulasendlesssummer_sierra .
Each product featured here has been independently selected by the writer. If you make a purchase using the links included, we may earn commission.
The bright patterns and recognizable designs of Waterlust's activewear aren't just for show. In fact, they're meant to promote the conversation around sustainability and give back to the ocean science and conservation community.
Each design is paired with a research lab, nonprofit, or education organization that has high intellectual merit and the potential to move the needle in its respective field. For each product sold, Waterlust donates 10% of profits to these conservation partners.
Eye-Catching Designs Made from Recycled Plastic Bottles
waterlust.com / @abamabam
The company sells a range of eco-friendly items like leggings, rash guards, and board shorts that are made using recycled post-consumer plastic bottles. There are currently 16 causes represented by distinct marine-life patterns, from whale shark research and invasive lionfish removal to sockeye salmon monitoring and abalone restoration.

One such organization is Get Inspired, a nonprofit that specializes in ocean restoration and environmental education. Get Inspired founder, marine biologist Nancy Caruso, says supporting on-the-ground efforts is one thing that sets Waterlust apart, like their apparel line that supports Get Inspired abalone restoration programs.
"All of us [conservation partners] are doing something," Caruso said. "We're not putting up exhibits and talking about it — although that is important — we're in the field."
Waterlust not only helps its conservation partners financially so they can continue their important work. It also helps them get the word out about what they're doing, whether that's through social media spotlights, photo and video projects, or the informative note card that comes with each piece of apparel.
"They're doing their part for sure, pushing the information out across all of their channels, and I think that's what makes them so interesting," Caruso said.
And then there are the clothes, which speak for themselves.
Advocate Apparel to Start Conversations About Conservation
waterlust.com / @oceanraysphotography
Waterlust's concept of "advocate apparel" encourages people to see getting dressed every day as an opportunity to not only express their individuality and style, but also to advance the conversation around marine science. By infusing science into clothing, people can visually represent species and ecosystems in need of advocacy — something that, more often than not, leads to a teaching moment.

"When people wear Waterlust gear, it's just a matter of time before somebody asks them about the bright, funky designs," said Waterlust's CEO, Patrick Rynne. "That moment is incredibly special, because it creates an intimate opportunity for the wearer to share what they've learned with another."
The idea for the company came to Rynne when he was a Ph.D. student in marine science.
"I was surrounded by incredible people that were discovering fascinating things but noticed that often their work wasn't reaching the general public in creative and engaging ways," he said. "That seemed like a missed opportunity with big implications."
Waterlust initially focused on conventional media, like film and photography, to promote ocean science, but the team quickly realized engagement on social media didn't translate to action or even knowledge sharing offscreen.
Rynne also saw the "in one ear, out the other" issue in the classroom — if students didn't repeatedly engage with the topics they learned, they'd quickly forget them.
"We decided that if we truly wanted to achieve our goal of bringing science into people's lives and have it stick, it would need to be through a process that is frequently repeated, fun, and functional," Rynne said. "That's when we thought about clothing."
Support Marine Research and Sustainability in Style
To date, Waterlust has sold tens of thousands of pieces of apparel in over 100 countries, and the interactions its products have sparked have had clear implications for furthering science communication.
For Caruso alone, it's led to opportunities to share her abalone restoration methods with communities far and wide.
"It moves my small little world of what I'm doing here in Orange County, California, across the entire globe," she said. "That's one of the beautiful things about our partnership."
Check out all of the different eco-conscious apparel options available from Waterlust to help promote ocean conservation.
Melissa Smith is an avid writer, scuba diver, backpacker, and all-around outdoor enthusiast. She graduated from the University of Florida with degrees in journalism and sustainable studies. Before joining EcoWatch, Melissa worked as the managing editor of Scuba Diving magazine and the communications manager of The Ocean Agency, a non-profit that's featured in the Emmy award-winning documentary Chasing Coral.
By Enrique Gili
This past spring, clusters of brightly colored dockless shared bikes (DSBs) began to proliferate on San Diego's city sidewalks like tulips after a spring rain. They were put there by companies—such as Lime, Ofo and Mobike—seeking to disrupt the status quo of California's omnipresent car culture. As a result, thousands of DSBs ended up scattered around commercial districts and residential neighborhoods. Dozens of markets—from major metropolitan cities like Minneapolis and Dallas to college campuses like Arkansas State University—have similarly bike-strewn landscapes as a result of the DSB wave, which added 44,000 bikes to U.S. streets in 2017.
The companies behind DSBs are united in their eagerness to capitalize on the so-called sharing economy (which has exploded since the dawn of Uber and Airbnb) by changing the way people travel and commute. The premise of DSBs is simple: Why own a set of wheels when you can rent them? Instead of driving, busing, requesting a Lyft, or having to own and maintain a traditional docked bicycle, DSB customers simply download an app to their smartphone, locate a DSB (or even an electric scooter), and scan the QR code that'll unlock the wheels to begin their carbon-free journey. When they're done, users can leave the untethered bikes or scooters wherever custom and the law allows.
And these companies are blanketing cities and university towns. "The more bikes you have, the more people use them," said Scott Kubly, director of government relations for the San Mateo, California–based Lime (formerly LimeBike), which launched in June 2017. Lime and its brethren aim to disrupt existing transportation systems by making the dockless bikes readily available, and affordable to most city-dwellers.
As a carless San Diegan and avid A-to-B cyclist, I can attest that having DSBs within walking distance of bus routes and the trolley eases the burden of taking public transportation in San Diego. And in theory, having an abundance of DSBs dotted about the city makes commuting without a car feasible, if not always practical. On average, DSB users pay $1 per hour, which is ample time to cover several miles over mixed terrain.
In San Diego, however, as in many cities, DSBs' sudden appearance on city sidewalks has led to pushback from unhappy residents. Dockless bikes have been haphazardly parked and clumped in odd spots around the city (including crosswalks and private yards), leading to nuisance complaints. In retaliation, vandals have destroyed DSBs or stranded them in inconvenient places, such as bodies of water. In the Coronado and Little Italy neighborhoods, two popular San Diego tourist destinations, city officials have outright banned DSBs, citing safety concerns. In the nearby resort city of Coronado, officials have begun impounding DSBs and fining the companies for uncollected bikes.
Bike advocates, on the other hand, argue that DSBs are a boon for commuters. More cyclists on the road, they contend, means less traffic congestion, which mitigates the pernicious effects of ground-level pollution and the health problems associated with exposure to tailpipe emissions.
Yet for all the well-documented controversy surrounding DSBs, one overlooked aspect is the rivers of data their systems generate. Since each bike is equipped with sensors, and each cyclist carries a GPS-enabled smartphone, any given fleet of DSBs is collecting multiple terabytes of user information.
According to Eric Smith, a spokesperson for Ofo, the aggregate data collected from DSBs can provide newfound opportunities to reduce the number of cars on the road, "by solving the riddle of the last mile, and by filling the unmet needs of riders."
There's no denying that as more devices are being created with wi-fi capabilities and built-in sensors, the Internet of Things makes it increasingly possible to forecast users' haunts and habits—revealing patterns and market trends at a pace and scale that humans can't match. It's how Amazon optimizes its platform to anticipate the needs of online shoppers, and how Airbnb calculates the price of vacation rentals.
Could it be how DSB companies help to wean people off cars, which are still viewed as the first and foremost mode of transportation for so many? It's hard to say, because as of now, that vast reservoir of data that DSBs can accumulate remains largely untapped.
However, early municipal adopters of DSB systems do have inklings about what that information can reveal. For example, through a citywide survey, Seattle's Department of Transportation concluded 75 percent of DSB rentals were for transit purposes, which peaked around 4 P.M., during the afternoon rush hour. Perhaps more surprisingly, the survey showed that roughly two-thirds of Seattle's inhabitants have used DSBs within the past year, with ridership equally divided between the city's white and minority populations, and between neighborhoods as diverse as the tony University District and Georgetown, which is much more industrial.
Mark West, a city council member in Imperial Beach, California, insists that DSBs aren't just for hipsters and tourists. In 2017, the blue-collar beach town, which is wedged against the U.S.-Mexico border, became the first city in San Diego County to adopt dockless bikes.
"You see middle-school and high-school students ride them all the time," said West, who notes that dockless bikes have wildly exceeded his expectations. "This is a transportation medium that a lot of people are really using, and that a lot of people really like."
Indeed, in an ideal world, DSB companies, by getting users where they need to go in a cheap and timely fashion, could do much to mitigate one of the foremost contributors to climate change. "The biggest competitors we have are cars, and not other bike-share companies," said Smith of Ofo. "We're all trying to get more cars off the road."
Reposted with permission from our media associate SIERRA Magazine.
From Your Site Articles
Related Articles Around the Web
Bike to Work Day Summer 2017. City of Fort Collins / John Robson / CC BY-NC-SA 2.0
Today is Bike to Work Day, and while that sounds deceivingly simple—you know, hop on a bike and ride to work—your city might not be the best place to make that commute. For instance, how safe is it? Are there designated lanes? Does your town support bike culture?
Luckily, there's a way to find out if you should leave your car keys or metro card at home today. The nonprofit PeopleForBikes launched a new database that rates the bike-ability of 480 cities in the U.S.
The rating system is based on five factors, as PeopleForBikes's website details:
The "Ridership" score reflects how many people in the community ride bikes for both recreation or transportation.
The "Safety" score considers fatalities and injuries of people on bikes as well as those walking and driving. Perceptions of safety are also given weight.
The "Network" score evaluates the quality of the bike network, in how completely it connects people to each other and local destinations using comfortable routes.
The "Reach" score determines how well a community's low-stress network serves all members of the community. It uses demographic data to understand differences in access and connectivity for traditionally underserved populations compared to the whole city.
Finally, the "Acceleration" score assesses how quickly a community is improving its biking infrastructure and how successful its encouragement programs are at getting people to ride.
That last factor is important. As PeopleForBikes staff writer Michael Andersen noted in a blog post, while there are already many "best bike cities" lists out there, this new system lets communities identify their strengths and weaknesses so they can make positive changes that encourage more cycling.
"What gets measured gets done," PeopleForBikes research director Jennifer Boldry, Ph.D., who spent three years developing the rating system, said in the blog post. "I would love if this were a tool for cities to measure where they are and track their progress."
Here are the top 10 cities in the system:
Fort Collins, Colorado—which features hundreds of miles of bike lanes, more bikes than cars in its Downtown, a bike share program and many bicycling non-profit organizations—topped the rankings.
"This is a great honor and one that shows how important cycling is to our community," Mayor Wade Troxell said in a statement to the Coloradoan. "Our amazing cyclists and cycling infrastructure helps to make Fort Collins a wonderful place to enjoy and safely travel by bicycle."
PeopleForBikes also revealed the top five most bike-friendly cities by size.
That said, even though today is Bike to Work Day, it's always a great idea to bust out that bike whenever you can.
"When people ride bikes, great things happen: they get happier, healthier, richer, more equal and more connected to their communities," Andersen pointed out.

"Great things happen to those communities, too, even for people who never bike: less pollution, higher-capacity roadways, better mass transit, lower health care premiums, and local economies that have more money to invest in themselves."
Related Articles Around the Web
Pexels
By Paul Rauber
This Bike to Work Day, spare a thought for Elaine Herzberg, the Tempe, Arizona woman who was killed by an Uber self-driving car driving in autonomous mode on March 18. Both Uber and the National Transportation Safety Board are investigating the incident; according to The Information, Uber has concluded that the software that determines how the car is to react to objects had been set to ignore false positives, "such as a plastic bag floating over the road." Except in this case, the object was not a plastic bag but a woman wheeling her bike across the road.
A lot was written about Herzberg's death, in part because a cyclist getting killed by a driverless car is more novel than the 800+ cyclists who are killed each year by humans at the wheel. The League of American Bicyclists reports that the U.S. Senate is now taking up the AV START Act, Congress' first go at setting guidelines for the testing of autonomous vehicles on public streets. The League wants to make sure that that framework requires these vehicles to "see" cyclists:
When human drivers apply for a driver's license we have to pass a vision test. The League believes that all automated driving systems should have to pass a "vision test" as well. Please join the League in asking Senators to require automated vehicles to pass a vision test.

Sadly, just because human drivers can pass a vision test doesn't necessarily mean that they will see cyclists (as I can personally attest, having recently been rear-ended). Even if drivers are not looking at their cell phones or their infotainment systems, "inattentional blindness" can lead them to look a cyclist in the face and still turn right in front of your path. A 2017 study by researchers from the Australian National University, Canberra, examined the psychological mechanisms behind "look-but-failed-to-see" crashes involving motorcycles (which seem to share the same lack of visibility that afflicts bicycles). "Participants were twice as likely to miss a motorcycle compared with a taxi," the study concluded—in part, at least, because its "threat value" was lesser. A motorcycle (or bicycle) is less likely to injure a driver than a taxi, rendering it less visible—sort of like a plastic bag floating across the road.
How can cyclists make themselves more conspicuous? Unpublished research by Clemson University's Rick Tyrrell makes a surprising suggestion. He found that cyclists wearing fluorescent leggings were visible to motorists three times further away than cyclists wearing dark leggings and fluorescent jackets. The reason seems to be that humans are programmed to notice human activity, and illuminating the up-and-down motion of a cyclist's legs does the trick. Tyrrell's findings, as summarized by Road Biker Rider, are these:
Running full-time lights is safer than no lights at all.
A flashing tail light is safer than a steady (always-on) tail light.
A steady light worn on your ankle or heel makes you even more conspicuous.
Colorful (and fluorescent) clothing is fine for the torso, but even better at letting drivers know you're a cyclist if worn on your legs.
Until we get around to widespread installation of protected bike lanes, cyclists need to protect themselves. Ride safe!
Reposted with permission from our media associate SIERRA Magazine.
Related Articles Around the Web
Gif Credit: Co.exist

The longest aerial bike path in the world opened late January for a trial run in the Xiamen province of China. The concept for this path was designed about eight years ago by middle school students in the annual Xiamen City Youth Science and Technology Innovation Competition.
The aerial bike path offers an alternative travel option in the city to reduce traffic and air pollution. It is undergoing a month-long trial in efforts "to promote green transport," Xinhua reported.
The path is nearly five miles long and runs below the city's Bus Rapid Transit (BRT) lanes. It offers 11 exits to subway and bus stations. Bikes can be rented and returned at various locations throughout the city.
The path can accommodate more than 2,000 bikes per hour and has a maximum speed limit of 15 miles per hour. Gates at the entrance to the path will automatically close when it's at capacity, according to Co.Exist.
The original design, called the "Xiamen BRT Air Bike Road Concept," was created by students from a Xiamen University-affiliated science and technology school. One of the student designers, Li Yunpeng, is pictured below left.
Li Yunpeng (left) and his classmates design the Xiamen aerial bike path. Photo credit: Chen Lu
The path's highest section is 16 feet off the ground, a measurement which mimics the original design. The students also suggested that the paths link to public transit hubs.
Early reviews of the path are positive. "It's nice to ride a bicycle under the blue sky in the sunshine," local resident Wu Xueying told Xinhua. He also commented that the guardrail helped him to feel safe.
Another resident said his work commute took the same amount of time whether he drove a car or biked on the aerial path, Xinhua reported.
A similar undertaking is the Cykelslangen, or Cycle Snake, an elevated bike track in Copenhagen. Another recently unveiled innovative bike path is Texas A&M University's solar-powered, glow-in-the-dark bike lane.
Nation's First Solar-Powered, Glow-in-the-Dark Bike Lane Protects Cyclists at Night https://t.co/nObhOMy93D @BicyclingMag @peopleforbikes

— EcoWatch (@EcoWatch)1486609223.0
Chicago—the most bike-friendly city in the U.S.—might be building a floating, solar-powered bike path atop its eponymous river to help bicyclists navigate the waterway 24/7.
A floating bike trail on the Chicago River? Here's what it could look like https://t.co/oQQlEsb4Y3 https://t.co/fHLTe9RTqO

— DNAinfo Chicago (@DNAinfo Chicago)1478013805.0
DNAinfo Chicago reported that the "RiverRide" project was recently presented by entrepreneur James Chuck of the company Second Shore at a 33rd Ward Transportation Action Committee meeting.
This is not your average bike path. Instead of one long continuous road, the RiverRide consists of steel-reinforced concrete pontoon segments developed by Marinetek, an international company that builds floating structures. Like Legos, the floating segments can be daisy chained together or taken apart if reconfiguration is necessary.
Chuck said that each segment would measure 82 feet long and 6-12 feet wide. The proposed car-free trail will float on the Chicago River between Horner and Ping Tom Parks.
As DNAinfo Chicago noted, the idea of a floating walkway is not new—cities like Portland and Philadelphia already have their own floating paths that allow folks to get from A to B over bodies of water. However, what makes the RiverRide special is that Windy City bikers would be able navigate the Chicago River at night and even when it snows.
The RiverRide design incorporates solar panels above each floating segment to provide light even after the sun sets. Additionally, precipitation-activated awnings and an embedded heating conduit will prevent icing and snow build-up.
Chuck said that it would cost approximately $5 million to $10 million per mile of floating trail, which could come from public or private funding. He is reportedly working to gain support for RiverRide pilot segments, and if approved, they could be installed by summer 2018.
According to DNAinfo Chicago, some Transportation Action Committee members questioned some aspects of the proposal, such as the awning and the segments' narrow width. But in some good news for the company, 33rd Ward alderman Deb Mell tweeted a link to the DNAinfo story and wrote that she hopes to pilot the bike trail in her ward.
We hope to pilot this in the 33rd ward. -- A Floating Bike Trail On The Chicago River? https://t.co/fX0aFduMvp

— Deb Mell (@Deb Mell)1478013494.0
My bike isn't exactly what you'd call "nice." I bought my humble three-speed for $50 bucks off Craigslist. I believe the original owner bought the bike for about twice that amount at Walmart. Over the summer, however, my second-hand Craiglist bike was converted into a fancy electric one thanks to EVELO's Omni Wheel, a motorized wheel that replaces a regular bike's front wheel.
The Omni Wheel EVELO
As a recreational bicycler, all I want in a bike is simple yet functional riding. So when EVELO sent me this 20-pound, $1,000 wheel for a test spin, I was skeptical. The installation process, which the company says should take most people only 30 minutes, took me and a friend (a sometimes frustrating) two hours. Admittedly, the lengthy installation time could also be down to how bad I am with simple tools. That being said, the EVELO team was happy to answer any questions I had and there's also a 5-minute video tutorial for reference.
Upon successfully installing the wheel, my friend had the perfect words about my newly electrified bike, "It f—ing works!"
It really does work. The lithium-battery powered Omni WheeI basically turned my bike into a scooter. After effortlessly zipping around with it for the past month, I realized something—I kind of love, and maybe need, an electric bike.
My second-hand Walmart bike I bought off Craigslist for $50 was pimped out this summer with EVELO's electric wheel.
Electric bikes, or e-bikes, do not require as much pedal power but they aren't just for the lazy. With my Craigslist-bike-turned-e-bike, I biked more than ever before. Research actually shows that e-bikes make people cycle longer and more frequently. Instead of hopping into my car like I usually would, I biked to the gym, met up with friends and yes even biked for fun.

The wheel I tested came with a thumb throttle that pushed me at speeds around 15 miles per hour, which felt pretty fast to me. At that speed, I was biking faster than the 10 mile-per-hour speed limit for my apartment complex driveway.
For those of you who enjoy biking for the exercise, you can switch between the throttle or old fashioned pedaling whenever you want. While I was out riding one day, the battery ran out of juice and I easily pedaled the rest of the way back home.

I live in a beach town in South Carolina so biking was easy on the flat pavement, but EVELO says that their wheel is powerful enough to tackle hills and long distances with ease.
A full charge on the Omni Wheel puts a rider into the 40-mile range and lasts around 4 or 9 hours depending on the wheel model. The all-in-one wheel kit includes a wireless display panel you place onto your bike's handlebars that shows how fast you're going, how many miles have been clocked up and how much battery is left.
The wheel comes in two sizes, 26" and 700C, meaning it fits a wide range of bikes. Starting price for the cheapest wheel is $999, which is hundreds less than low-end electric bikes.
Besides the Omni Wheel, there are similar products on the market such as the GeoOrbital wheel and the Superpedestrian.
Related Articles Around the Web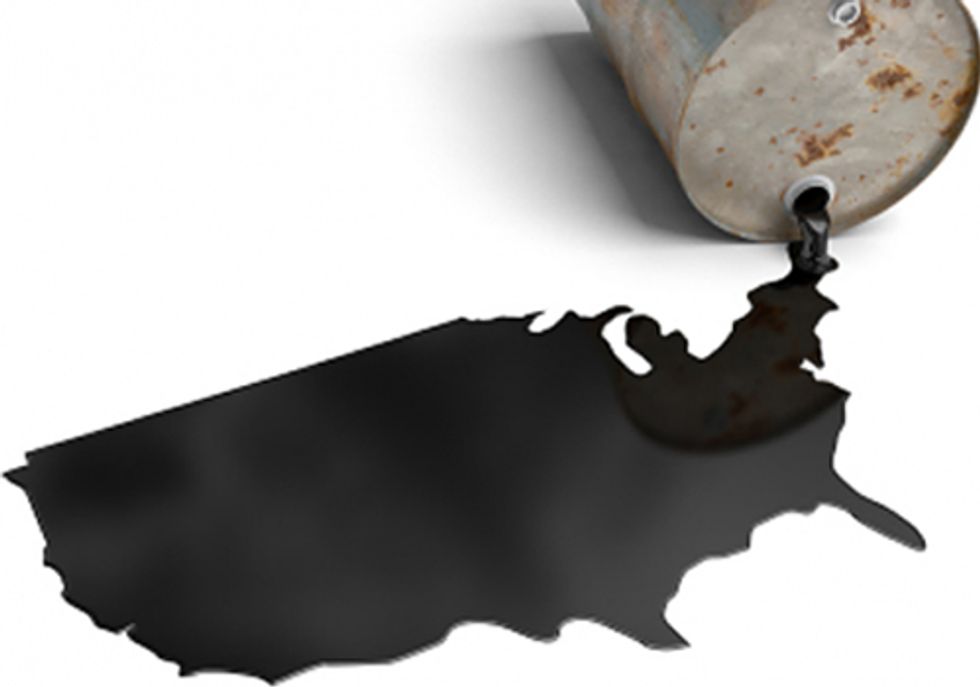 On Jan. 31, Rep. John Mica (R-FL), chairman of the House of Representatives Transportation and Infrastructure Committee, officially introduced a major transportation reauthorization bill. The overall plan for the bill includes proposals to open the Atlantic and Pacific coasts as well as the pristine Arctic National Wildlife Refuge to drilling, and to open landscapes in Colorado, Utah and Wyoming to oil shale extraction. At the same time, it cuts all funding for biking and walking safety and cripples environmental review for transportation projects. On top of this, Speaker of the House John Boehner (R-OH) has said that he would attach approval of the Keystone XL tar sands pipeline to this bill if it were not otherwise immediately approved. John Cross, federal transportation advocate with Environment America, issued the following response:
"Transportation is responsible for one-third of our global warming pollution and two-thirds of our dangerous dependence on oil, but it doesn't have to be this way—we can invest in clean, efficient travel choices such as public transit that will move our nation away from oil and toward a brighter, healthier future. These projects, such as expanded and improved bus and rail systems as well as biking and walking pathways, give commuters the chance to escape our heavily congested highways and choose smarter, cleaner transportation options that clean up our air and get our nation off oil.
 
"The bill introduced by Rep. Mica today in the House of Representatives drives us down to the dead end of too many oil spills, too much air pollution, and destroying the places we love. It reads like a wish list for Big Oil, including:
Deepening our oil dependence—slashing programs for biking and walking safety, while continuing to underfund transit
Destroying our most pristine wilderness areas—drilling in protected places like the Arctic National Wildlife Refuge, and opening development for even dirtier, more hazardous sources of oil like oil shale extraction in Colorado, Wyoming and Utah that will endanger nearby drinking water while destroying landscapes and pumping out air pollution at truly alarming rates
Pumping Toxic Tar Sands into the U.S.—Speaker Boehner has stated that he would attempt to force the approval of the Keystone XL tar sands pipeline through this bill, further deepening our addiction to ever more toxic, high risk forms of oil.
"America needs a smarter, cleaner transportation future, not this destructive proposal that drives us down a road to deeper, more damaging oil dependence. The House of Representatives should reject this bill."
For more information, click here.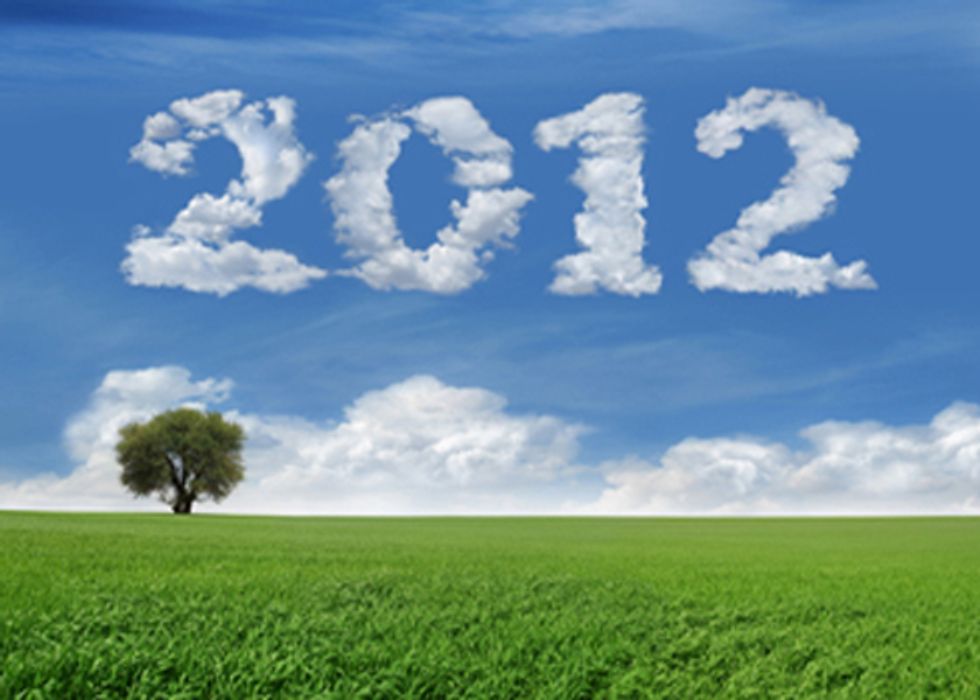 As we head into 2012, many of us will be resolving to lose those few extra pounds, save more money, or spend a few more hours with our families and friends. But there are also some resolutions we can make to make our lives a little greener. Each of us, especially in the U.S., can make a commitment to reducing our environmental impacts.
"The global community, and particularly people living in industrialized societies, have put unsustainable demands on our planet's limited resources," says Robert Engelman, president of the Worldwatch Institute, a global environmental research organization based on Washington, D.C. "If we expect to be able to feed, shelter and provide even basic living conditions to our growing population in years to come, we must act now to change."
The United Nations has designated 2012 as the International Year of Sustainable Energy for All. Broadening access to sustainable energy is essential to solving many of the world's challenges, including food production, security and poverty. "With so many hungry and poor in the world, addressing these issues is critical," says Danielle Nierenberg, director of Worldwatch's Nourishing the Planet project. "Fortunately, the solutions to these problems can come from simple innovations and practices." 
The Nourishing the Planet team recently traveled to 25 countries in sub-Saharan Africa, and will be soon traveling to Latin America, to research and highlight such solutions. The project shines a spotlight on innovations in agriculture that can help alleviate hunger and poverty while also protecting the environment. These innovations are elaborated in Worldwatch's flagship annual report, State of the World 2011: Innovations that Nourish the Planet.
Hunger, poverty and climate change are issues that we can all help address. Here are 12 simple steps to go green in 2012:
(1) Recycle
Recycling programs exist in cities and towns across the U.S., helping to save energy and protect the environment. In 2009, San Francisco became the first U.S. city to require all homes and businesses to use recycling and composting collection programs. As a result, more than 75 percent of all material collected is being recycled, diverting 1.6 million tons from the landfills annually—double the weight of the Golden Gate Bridge. According to the U.S. Environmental Protection Agency (EPA), for each pound of aluminum recovered, Americans save the energy resources necessary to generate roughly 7.5 kilowatt-hours of electricity—enough to power a city the size of Pittsburgh for six years.
What you can do:
Put a separate container next to your trash can or printer, making it easier to recycle your bottles, cans and paper.
(2) Turn off the lights
On the last Saturday in March—March 31 in 2012—hundreds of people, businesses and governments around the world turn off their lights for an hour as part of Earth Hour, a movement to address climate change.
What you can do:
Earth Hour happens only once a year, but you can make an impact every day by turning off lights during bright daylight, or whenever you will be away for an extended period of time.
(3) Make the switch
In 2007, Australia became the first country to "ban the bulb," drastically reducing domestic usage of incandescent light bulbs. By late 2010, incandescent bulbs had been totally phased out, and, according to the country's environment minister, this simple move has made a big difference, cutting an estimated 4 million tons of greenhouse gas emissions by 2012. China also recently pledged to replace the 1 billion incandescent bulbs used in its government offices with more energy efficient models within five years.
What you can do:
A bill in Congress to eliminate incandescent in the U.S. failed in 2011, but you can still make the switch at home. Compact fluorescent lamps (CFLs) use only 20–30 percent of the energy required by incandescents to create the same amount of light, and LEDs use only 10 percent, helping reduce both electric bills and carbon emissions.
(4) Turn on the tap
The bottled water industry sold 8.8 billion gallons of water in 2010, generating nearly $11 billion in profits. Yet plastic water bottles create huge environmental problems. The energy required to produce and transport these bottles could fuel an estimated 1.5 million cars for a year, yet approximately 75 percent of water bottles are not recycled—they end up in landfills, litter roadsides, and pollute waterways and oceans. And while public tap water is subject to strict safety regulations, the bottled water industry is not required to report testing results for its products. According to a study, 10 of the most popular brands of bottled water contain a wide range of pollutants, including pharmaceuticals, fertilizer residue and arsenic.
What you can do:
Fill up your glasses and reusable water bottles with water from the sink. The U.S. has more than 160,000 public water systems, and by eliminating bottled water you can help to keep nearly 1 million tons of bottles out of the landfill, as well as save money on water costs.
(5) Turn down the heat
The U.S. Department of Energy estimates that consumers can save up to 15 percent on heating and cooling bills just by adjusting their thermostats. Turning down the heat by 10 to 15 degrees Fahrenheit for eight hours can result in savings of 5–15 percent on your home heating bill.
What you can do:
Turn down your thermostat when you leave for work, or use a programmable thermostat to control your heating settings.
(6) Support food recovery programs
Each year, roughly a third of all food produced for human consumption—approximately 1.3 billion tons—gets lost or wasted, including 34 million tons in the U.S. according to the United Nations Food and Agriculture Organization (FAO). Grocery stores, bakeries and other food providers throw away tons of food daily that is perfectly edible but is cosmetically imperfect or has passed its expiration date. In response, food recovery programs run by homeless shelters or food banks collect this food and use it to provide meals for the hungry, helping to divert food away from landfills and into the bellies of people who need it most.
What you can do:
Encourage your local restaurants and grocery stores to partner with food rescue organizations, like City Harvest in New York City or Second Harvest Heartland in Minnesota.
Go through your cabinets and shelves and donate any non-perishable canned and dried foods that you won't be using to your nearest food bank or shelter.
(7) Buy local
"Small Business Saturday," falling between "Black Friday" and "Cyber Monday," was established in 2010 as a way to support small businesses during the busiest shopping time of the year. Author and consumer advocate Michael Shuman argues that local small businesses are more sustainable because they are often more accountable for their actions, have smaller environmental footprints, and innovate to meet local conditions—providing models for others to learn from.
What you can do:
Instead of relying exclusively on large supermarkets, consider farmers markets and local farms for your produce, eggs, dairy and meat. Food from these sources is usually fresher and more flavorful, and your money will be going directly to these food producers.
(8) Get out and ride
We all know that carpooling and using public transportation helps cut down on greenhouse gas emissions, as well as our gas bills. Now, cities across the country are investing in new mobility options that provide exercise and offer an alternative to being cramped in subways or buses. Chicago, Denver, Minneapolis and Washington, D.C. have major bike sharing programs that allow people to rent bikes for short-term use. Similar programs exist in other cities, and more are planned for places from Miami, Florida, to Madison, Wisconsin.
What you can do:
If available, use your city's bike share program to run short errands or commute to work. Memberships are generally inexpensive (only $75 for the year in Washington, D.C.), and by eliminating transportation costs, as well as a gym membership, you can save quite a bit of money.
Even if without bike share programs, many cities and towns are incorporating bike lanes and trails, making it easier and safer to use your bike for transportation and recreation.
(9) Share a car
Car sharing programs spread from Europe to the U.S. nearly 13 years ago and are increasingly popular, with U.S. membership jumping 117 percent between 2007 and 2009. According to the University of California Transportation Center, each shared car replaces 15 personally owned vehicles, and roughly 80 percent of more than 6,000 car-sharing households surveyed across North America got rid of their cars after joining a sharing service. In 2009, car-sharing was credited with reducing U.S. carbon emissions by more than 482,000 tons. Innovative programs such as Chicago's I-GO are even introducing solar-powered cars to their fleets, making the impact of these programs even more eco-friendly.
What you can do:
Join a car share program. As of July 2011, there were 26 such programs in the U.S., with more than 560,000 people sharing over 10,000 vehicles. Even if you don't want to get rid of your own car, using a shared car when traveling in a city can greatly reduce the challenges of finding parking (car share programs have their own designated spots), as well as your environmental impact as you run errands or commute to work.
(10) Plant a garden
Whether you live in a studio loft or a suburban McMansion, growing your own vegetables is a simple way to bring fresh and nutritious food literally to your doorstep. Researchers at the FAO and the United Nations Development Programme estimate that 200 million city dwellers around the world are already growing and selling their own food, feeding some 800 million of their neighbors. Growing a garden doesn't have to take up a lot of space, and in light of high food prices and recent food safety scares, even a small plot can make a big impact on your diet and wallet.
What you can do:
Plant some lettuce in a window box. Lettuce seeds are cheap and easy to find, and when planted in full sun, one window box can provide enough to make several salads worth throughout a season.
(11) Compost
And what better way to fertilize your garden than using your own composted organic waste. You will not only reduce costs by buying less fertilizer, but you will also help to cut down on food and other organic waste.
What you can do:
If you are unsure about the right ways to compost, websites such as HowToCompost.org and organizations such as the U.S. Composting Council, provide easy steps to reuse your organic waste.
(12) Reduce your meat consumption
Livestock production accounts for about 18 percent of all human-caused greenhouse gas emissions and accounts for about 23 percent of all global water used in agriculture. Yet global meat production has experienced a 20 percent growth rate since 2000 to meet the per capita increase of meat consumption of about 42 kilograms.
What you can do:
You don't have to become a vegetarian or vegan, but by simply cutting down on the amount of meat you consume can go a long way. Consider substituting one meal day with a vegetarian option. And if you are unable to think of how to substitute your meat-heavy diet, websites such as Meatless Monday and Eating Well offer numerous vegetarian recipes that are healthy for you and the environment.
The most successful and lasting New Year's resolutions are those that are practiced regularly and have an important goal. Watching the ball drop in Times Square happens only once a year, but for more and more people across the world, the impacts of hunger, poverty and climate change are felt every day. Thankfully, simple practices, such as recycling or riding a bike, can have great impact. As we prepare to ring in the new year, let's all resolve to make 2012 a healthier, happier and greener year for all.
For more information, click here.