This website uses cookies to ensure you get the best experience while browsing it. By clicking 'Got It' you're accepting these terms.


The best of EcoWatch, right in your inbox. Sign up for our email newsletter!
Pexels
By Anne Lusk
City streets and sidewalks in the U.S. have been engineered for decades to keep vehicle occupants and pedestrians safe. If streets include trees at all, they might be planted in small sidewalk pits, where, if constrained and with little water, they live only three to 10 years on average. Until recently, U.S. streets have also lacked cycle tracks—paths exclusively for bicycles between the road and the sidewalk, protected from cars by some type of barrier.
By Enrique Gili
This past spring, clusters of brightly colored dockless shared bikes (DSBs) began to proliferate on San Diego's city sidewalks like tulips after a spring rain. They were put there by companies—such as Lime, Ofo and Mobike—seeking to disrupt the status quo of California's omnipresent car culture. As a result, thousands of DSBs ended up scattered around commercial districts and residential neighborhoods. Dozens of markets—from major metropolitan cities like Minneapolis and Dallas to college campuses like Arkansas State University—have similarly bike-strewn landscapes as a result of the DSB wave, which added 44,000 bikes to U.S. streets in 2017.
EcoWatch Daily Newsletter
Bike to Work Day Summer 2017. City of Fort Collins / John Robson / CC BY-NC-SA 2.0
Today is Bike to Work Day, and while that sounds deceivingly simple—you know, hop on a bike and ride to work—your city might not be the best place to make that commute. For instance, how safe is it? Are there designated lanes? Does your town support bike culture?
Luckily, there's a way to find out if you should leave your car keys or metro card at home today. The nonprofit PeopleForBikes launched a new database that rates the bike-ability of 480 cities in the U.S.
Pexels
By Paul Rauber
This Bike to Work Day, spare a thought for Elaine Herzberg, the Tempe, Arizona woman who was killed by an Uber self-driving car driving in autonomous mode on March 18. Both Uber and the National Transportation Safety Board are investigating the incident; according to The Information, Uber has concluded that the software that determines how the car is to react to objects had been set to ignore false positives, "such as a plastic bag floating over the road." Except in this case, the object was not a plastic bag but a woman wheeling her bike across the road.
Gif Credit: Co.exist

The longest aerial bike path in the world opened late January for a trial run in the Xiamen province of China. The concept for this path was designed about eight years ago by middle school students in the annual Xiamen City Youth Science and Technology Innovation Competition.
The aerial bike path offers an alternative travel option in the city to reduce traffic and air pollution. It is undergoing a month-long trial in efforts "to promote green transport," Xinhua reported.
The path is nearly five miles long and runs below the city's Bus Rapid Transit (BRT) lanes. It offers 11 exits to subway and bus stations. Bikes can be rented and returned at various locations throughout the city.
The path can accommodate more than 2,000 bikes per hour and has a maximum speed limit of 15 miles per hour. Gates at the entrance to the path will automatically close when it's at capacity, according to Co.Exist.
The original design, called the "Xiamen BRT Air Bike Road Concept," was created by students from a Xiamen University-affiliated science and technology school. One of the student designers, Li Yunpeng, is pictured below left.
Li Yunpeng (left) and his classmates design the Xiamen aerial bike path. Photo credit: Chen Lu
The path's highest section is 16 feet off the ground, a measurement which mimics the original design. The students also suggested that the paths link to public transit hubs.
Early reviews of the path are positive. "It's nice to ride a bicycle under the blue sky in the sunshine," local resident Wu Xueying told Xinhua. He also commented that the guardrail helped him to feel safe.
Another resident said his work commute took the same amount of time whether he drove a car or biked on the aerial path, Xinhua reported.
A similar undertaking is the Cykelslangen, or Cycle Snake, an elevated bike track in Copenhagen. Another recently unveiled innovative bike path is Texas A&M University's solar-powered, glow-in-the-dark bike lane.
Chicago—the most bike-friendly city in the U.S.—might be building a floating, solar-powered bike path atop its eponymous river to help bicyclists navigate the waterway 24/7.
DNAinfo Chicago reported that the "RiverRide" project was recently presented by entrepreneur James Chuck of the company Second Shore at a 33rd Ward Transportation Action Committee meeting.
This is not your average bike path. Instead of one long continuous road, the RiverRide consists of steel-reinforced concrete pontoon segments developed by Marinetek, an international company that builds floating structures. Like Legos, the floating segments can be daisy chained together or taken apart if reconfiguration is necessary.
Chuck said that each segment would measure 82 feet long and 6-12 feet wide. The proposed car-free trail will float on the Chicago River between Horner and Ping Tom Parks.
As DNAinfo Chicago noted, the idea of a floating walkway is not new—cities like Portland and Philadelphia already have their own floating paths that allow folks to get from A to B over bodies of water. However, what makes the RiverRide special is that Windy City bikers would be able navigate the Chicago River at night and even when it snows.
The RiverRide design incorporates solar panels above each floating segment to provide light even after the sun sets. Additionally, precipitation-activated awnings and an embedded heating conduit will prevent icing and snow build-up.
Chuck said that it would cost approximately $5 million to $10 million per mile of floating trail, which could come from public or private funding. He is reportedly working to gain support for RiverRide pilot segments, and if approved, they could be installed by summer 2018.
According to DNAinfo Chicago, some Transportation Action Committee members questioned some aspects of the proposal, such as the awning and the segments' narrow width. But in some good news for the company, 33rd Ward alderman Deb Mell tweeted a link to the DNAinfo story and wrote that she hopes to pilot the bike trail in her ward.
My bike isn't exactly what you'd call "nice." I bought my humble three-speed for $50 bucks off Craigslist. I believe the original owner bought the bike for about twice that amount at Walmart. Over the summer, however, my second-hand Craiglist bike was converted into a fancy electric one thanks to EVELO's Omni Wheel, a motorized wheel that replaces a regular bike's front wheel.
The Omni Wheel EVELO
As a recreational bicycler, all I want in a bike is simple yet functional riding. So when EVELO sent me this 20-pound, $1,000 wheel for a test spin, I was skeptical. The installation process, which the company says should take most people only 30 minutes, took me and a friend (a sometimes frustrating) two hours. Admittedly, the lengthy installation time could also be down to how bad I am with simple tools. That being said, the EVELO team was happy to answer any questions I had and there's also a 5-minute video tutorial for reference.
Upon successfully installing the wheel, my friend had the perfect words about my newly electrified bike, "It f—ing works!"
It really does work. The lithium-battery powered Omni WheeI basically turned my bike into a scooter. After effortlessly zipping around with it for the past month, I realized something—I kind of love, and maybe need, an electric bike.
My second-hand Walmart bike I bought off Craigslist for $50 was pimped out this summer with EVELO's electric wheel.
Electric bikes, or e-bikes, do not require as much pedal power but they aren't just for the lazy. With my Craigslist-bike-turned-e-bike, I biked more than ever before. Research actually shows that e-bikes make people cycle longer and more frequently. Instead of hopping into my car like I usually would, I biked to the gym, met up with friends and yes even biked for fun.

The wheel I tested came with a thumb throttle that pushed me at speeds around 15 miles per hour, which felt pretty fast to me. At that speed, I was biking faster than the 10 mile-per-hour speed limit for my apartment complex driveway.
For those of you who enjoy biking for the exercise, you can switch between the throttle or old fashioned pedaling whenever you want. While I was out riding one day, the battery ran out of juice and I easily pedaled the rest of the way back home.

I live in a beach town in South Carolina so biking was easy on the flat pavement, but EVELO says that their wheel is powerful enough to tackle hills and long distances with ease.
A full charge on the Omni Wheel puts a rider into the 40-mile range and lasts around 4 or 9 hours depending on the wheel model. The all-in-one wheel kit includes a wireless display panel you place onto your bike's handlebars that shows how fast you're going, how many miles have been clocked up and how much battery is left.
The wheel comes in two sizes, 26" and 700C, meaning it fits a wide range of bikes. Starting price for the cheapest wheel is $999, which is hundreds less than low-end electric bikes.
Besides the Omni Wheel, there are similar products on the market such as the GeoOrbital wheel and the Superpedestrian.
Related Articles Around the Web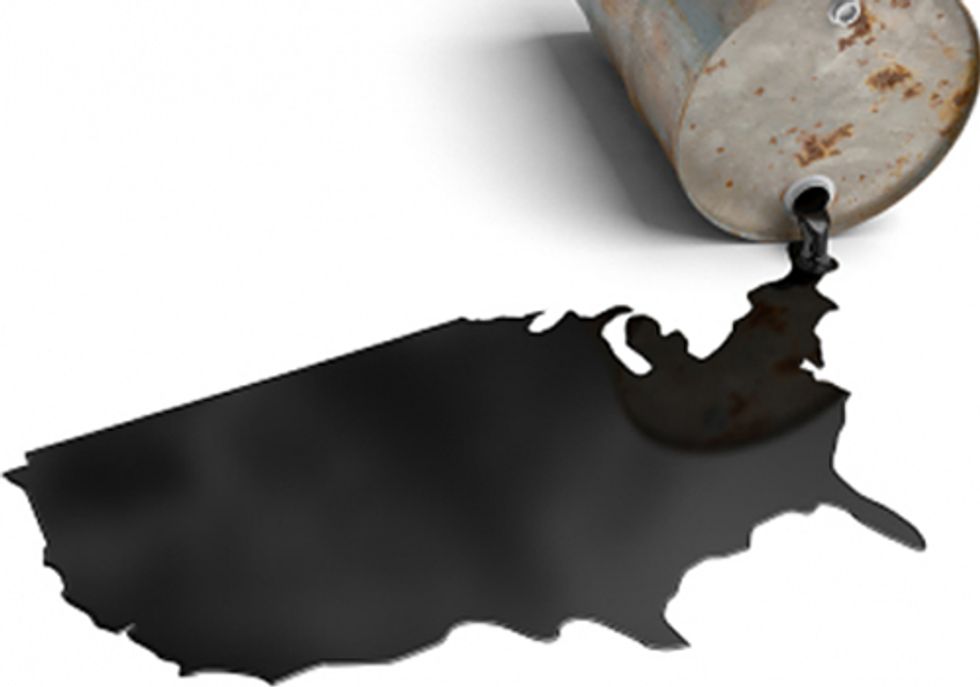 On Jan. 31, Rep. John Mica (R-FL), chairman of the House of Representatives Transportation and Infrastructure Committee, officially introduced a major transportation reauthorization bill. The overall plan for the bill includes proposals to open the Atlantic and Pacific coasts as well as the pristine Arctic National Wildlife Refuge to drilling, and to open landscapes in Colorado, Utah and Wyoming to oil shale extraction. At the same time, it cuts all funding for biking and walking safety and cripples environmental review for transportation projects. On top of this, Speaker of the House John Boehner (R-OH) has said that he would attach approval of the Keystone XL tar sands pipeline to this bill if it were not otherwise immediately approved. John Cross, federal transportation advocate with Environment America, issued the following response:
"Transportation is responsible for one-third of our global warming pollution and two-thirds of our dangerous dependence on oil, but it doesn't have to be this way—we can invest in clean, efficient travel choices such as public transit that will move our nation away from oil and toward a brighter, healthier future. These projects, such as expanded and improved bus and rail systems as well as biking and walking pathways, give commuters the chance to escape our heavily congested highways and choose smarter, cleaner transportation options that clean up our air and get our nation off oil.
 
"The bill introduced by Rep. Mica today in the House of Representatives drives us down to the dead end of too many oil spills, too much air pollution, and destroying the places we love. It reads like a wish list for Big Oil, including:
Deepening our oil dependence—slashing programs for biking and walking safety, while continuing to underfund transit
Destroying our most pristine wilderness areas—drilling in protected places like the Arctic National Wildlife Refuge, and opening development for even dirtier, more hazardous sources of oil like oil shale extraction in Colorado, Wyoming and Utah that will endanger nearby drinking water while destroying landscapes and pumping out air pollution at truly alarming rates
Pumping Toxic Tar Sands into the U.S.—Speaker Boehner has stated that he would attempt to force the approval of the Keystone XL tar sands pipeline through this bill, further deepening our addiction to ever more toxic, high risk forms of oil.
"America needs a smarter, cleaner transportation future, not this destructive proposal that drives us down a road to deeper, more damaging oil dependence. The House of Representatives should reject this bill."
For more information, click here.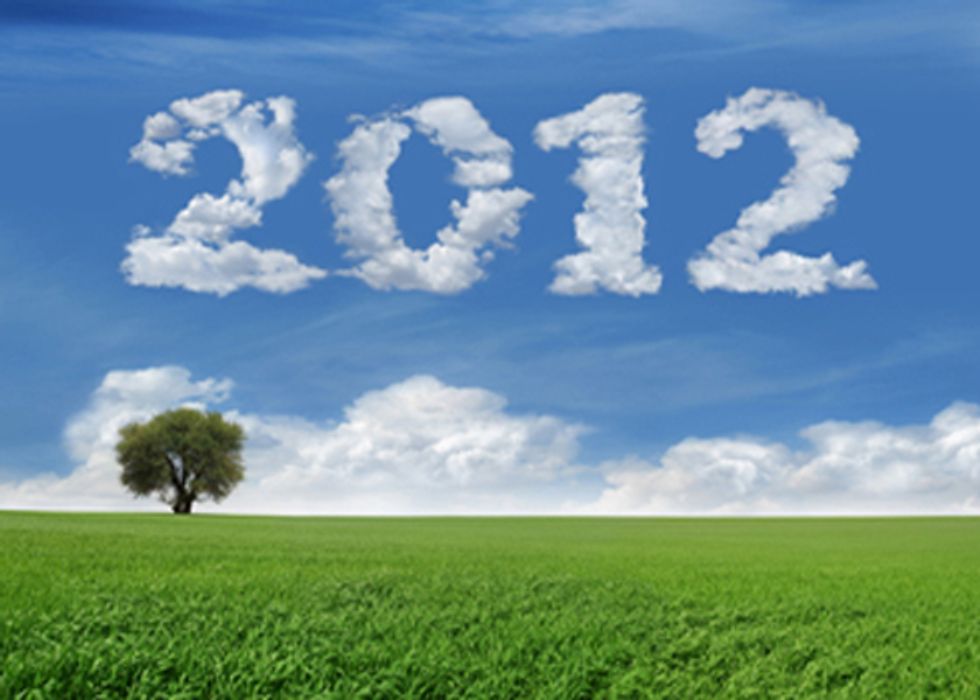 As we head into 2012, many of us will be resolving to lose those few extra pounds, save more money, or spend a few more hours with our families and friends. But there are also some resolutions we can make to make our lives a little greener. Each of us, especially in the U.S., can make a commitment to reducing our environmental impacts.
"The global community, and particularly people living in industrialized societies, have put unsustainable demands on our planet's limited resources," says Robert Engelman, president of the Worldwatch Institute, a global environmental research organization based on Washington, D.C. "If we expect to be able to feed, shelter and provide even basic living conditions to our growing population in years to come, we must act now to change."
The United Nations has designated 2012 as the International Year of Sustainable Energy for All. Broadening access to sustainable energy is essential to solving many of the world's challenges, including food production, security and poverty. "With so many hungry and poor in the world, addressing these issues is critical," says Danielle Nierenberg, director of Worldwatch's Nourishing the Planet project. "Fortunately, the solutions to these problems can come from simple innovations and practices." 
The Nourishing the Planet team recently traveled to 25 countries in sub-Saharan Africa, and will be soon traveling to Latin America, to research and highlight such solutions. The project shines a spotlight on innovations in agriculture that can help alleviate hunger and poverty while also protecting the environment. These innovations are elaborated in Worldwatch's flagship annual report, State of the World 2011: Innovations that Nourish the Planet.
Hunger, poverty and climate change are issues that we can all help address. Here are 12 simple steps to go green in 2012:
(1) Recycle
Recycling programs exist in cities and towns across the U.S., helping to save energy and protect the environment. In 2009, San Francisco became the first U.S. city to require all homes and businesses to use recycling and composting collection programs. As a result, more than 75 percent of all material collected is being recycled, diverting 1.6 million tons from the landfills annually—double the weight of the Golden Gate Bridge. According to the U.S. Environmental Protection Agency (EPA), for each pound of aluminum recovered, Americans save the energy resources necessary to generate roughly 7.5 kilowatt-hours of electricity—enough to power a city the size of Pittsburgh for six years.
What you can do:
Put a separate container next to your trash can or printer, making it easier to recycle your bottles, cans and paper.
(2) Turn off the lights
On the last Saturday in March—March 31 in 2012—hundreds of people, businesses and governments around the world turn off their lights for an hour as part of Earth Hour, a movement to address climate change.
What you can do:
Earth Hour happens only once a year, but you can make an impact every day by turning off lights during bright daylight, or whenever you will be away for an extended period of time.
(3) Make the switch
In 2007, Australia became the first country to "ban the bulb," drastically reducing domestic usage of incandescent light bulbs. By late 2010, incandescent bulbs had been totally phased out, and, according to the country's environment minister, this simple move has made a big difference, cutting an estimated 4 million tons of greenhouse gas emissions by 2012. China also recently pledged to replace the 1 billion incandescent bulbs used in its government offices with more energy efficient models within five years.
What you can do:
A bill in Congress to eliminate incandescent in the U.S. failed in 2011, but you can still make the switch at home. Compact fluorescent lamps (CFLs) use only 20–30 percent of the energy required by incandescents to create the same amount of light, and LEDs use only 10 percent, helping reduce both electric bills and carbon emissions.
(4) Turn on the tap
The bottled water industry sold 8.8 billion gallons of water in 2010, generating nearly $11 billion in profits. Yet plastic water bottles create huge environmental problems. The energy required to produce and transport these bottles could fuel an estimated 1.5 million cars for a year, yet approximately 75 percent of water bottles are not recycled—they end up in landfills, litter roadsides, and pollute waterways and oceans. And while public tap water is subject to strict safety regulations, the bottled water industry is not required to report testing results for its products. According to a study, 10 of the most popular brands of bottled water contain a wide range of pollutants, including pharmaceuticals, fertilizer residue and arsenic.
What you can do:
Fill up your glasses and reusable water bottles with water from the sink. The U.S. has more than 160,000 public water systems, and by eliminating bottled water you can help to keep nearly 1 million tons of bottles out of the landfill, as well as save money on water costs.
(5) Turn down the heat
The U.S. Department of Energy estimates that consumers can save up to 15 percent on heating and cooling bills just by adjusting their thermostats. Turning down the heat by 10 to 15 degrees Fahrenheit for eight hours can result in savings of 5–15 percent on your home heating bill.
What you can do:
Turn down your thermostat when you leave for work, or use a programmable thermostat to control your heating settings.
(6) Support food recovery programs
Each year, roughly a third of all food produced for human consumption—approximately 1.3 billion tons—gets lost or wasted, including 34 million tons in the U.S. according to the United Nations Food and Agriculture Organization (FAO). Grocery stores, bakeries and other food providers throw away tons of food daily that is perfectly edible but is cosmetically imperfect or has passed its expiration date. In response, food recovery programs run by homeless shelters or food banks collect this food and use it to provide meals for the hungry, helping to divert food away from landfills and into the bellies of people who need it most.
What you can do:
Encourage your local restaurants and grocery stores to partner with food rescue organizations, like City Harvest in New York City or Second Harvest Heartland in Minnesota.
Go through your cabinets and shelves and donate any non-perishable canned and dried foods that you won't be using to your nearest food bank or shelter.
(7) Buy local
"Small Business Saturday," falling between "Black Friday" and "Cyber Monday," was established in 2010 as a way to support small businesses during the busiest shopping time of the year. Author and consumer advocate Michael Shuman argues that local small businesses are more sustainable because they are often more accountable for their actions, have smaller environmental footprints, and innovate to meet local conditions—providing models for others to learn from.
What you can do:
Instead of relying exclusively on large supermarkets, consider farmers markets and local farms for your produce, eggs, dairy and meat. Food from these sources is usually fresher and more flavorful, and your money will be going directly to these food producers.
(8) Get out and ride
We all know that carpooling and using public transportation helps cut down on greenhouse gas emissions, as well as our gas bills. Now, cities across the country are investing in new mobility options that provide exercise and offer an alternative to being cramped in subways or buses. Chicago, Denver, Minneapolis and Washington, D.C. have major bike sharing programs that allow people to rent bikes for short-term use. Similar programs exist in other cities, and more are planned for places from Miami, Florida, to Madison, Wisconsin.
What you can do:
If available, use your city's bike share program to run short errands or commute to work. Memberships are generally inexpensive (only $75 for the year in Washington, D.C.), and by eliminating transportation costs, as well as a gym membership, you can save quite a bit of money.
Even if without bike share programs, many cities and towns are incorporating bike lanes and trails, making it easier and safer to use your bike for transportation and recreation.
(9) Share a car
Car sharing programs spread from Europe to the U.S. nearly 13 years ago and are increasingly popular, with U.S. membership jumping 117 percent between 2007 and 2009. According to the University of California Transportation Center, each shared car replaces 15 personally owned vehicles, and roughly 80 percent of more than 6,000 car-sharing households surveyed across North America got rid of their cars after joining a sharing service. In 2009, car-sharing was credited with reducing U.S. carbon emissions by more than 482,000 tons. Innovative programs such as Chicago's I-GO are even introducing solar-powered cars to their fleets, making the impact of these programs even more eco-friendly.
What you can do:
Join a car share program. As of July 2011, there were 26 such programs in the U.S., with more than 560,000 people sharing over 10,000 vehicles. Even if you don't want to get rid of your own car, using a shared car when traveling in a city can greatly reduce the challenges of finding parking (car share programs have their own designated spots), as well as your environmental impact as you run errands or commute to work.
(10) Plant a garden
Whether you live in a studio loft or a suburban McMansion, growing your own vegetables is a simple way to bring fresh and nutritious food literally to your doorstep. Researchers at the FAO and the United Nations Development Programme estimate that 200 million city dwellers around the world are already growing and selling their own food, feeding some 800 million of their neighbors. Growing a garden doesn't have to take up a lot of space, and in light of high food prices and recent food safety scares, even a small plot can make a big impact on your diet and wallet.
What you can do:
Plant some lettuce in a window box. Lettuce seeds are cheap and easy to find, and when planted in full sun, one window box can provide enough to make several salads worth throughout a season.
(11) Compost
And what better way to fertilize your garden than using your own composted organic waste. You will not only reduce costs by buying less fertilizer, but you will also help to cut down on food and other organic waste.
What you can do:
If you are unsure about the right ways to compost, websites such as HowToCompost.org and organizations such as the U.S. Composting Council, provide easy steps to reuse your organic waste.
(12) Reduce your meat consumption
Livestock production accounts for about 18 percent of all human-caused greenhouse gas emissions and accounts for about 23 percent of all global water used in agriculture. Yet global meat production has experienced a 20 percent growth rate since 2000 to meet the per capita increase of meat consumption of about 42 kilograms.
What you can do:
You don't have to become a vegetarian or vegan, but by simply cutting down on the amount of meat you consume can go a long way. Consider substituting one meal day with a vegetarian option. And if you are unable to think of how to substitute your meat-heavy diet, websites such as Meatless Monday and Eating Well offer numerous vegetarian recipes that are healthy for you and the environment.
The most successful and lasting New Year's resolutions are those that are practiced regularly and have an important goal. Watching the ball drop in Times Square happens only once a year, but for more and more people across the world, the impacts of hunger, poverty and climate change are felt every day. Thankfully, simple practices, such as recycling or riding a bike, can have great impact. As we prepare to ring in the new year, let's all resolve to make 2012 a healthier, happier and greener year for all.
For more information, click here.