This website uses cookies to ensure you get the best experience while browsing it. By clicking 'Got It' you're accepting these terms.
Josh Fox: It's Easy to Switch to Renewable Energy
Sep. 17, 2014 09:04AM EST
Energy

I love documentaries. They are so informative, engaging and inspiring. But I find it's hard to keep those emotions alive days and weeks after watching a film. It would be great if everyone remained as energized by a film months later, as they felt walking out of the theatre. But fortunately there are films like GASLAND that have an everlasting effect and ability to grow an entire movement.
Josh Fox's GASLAND and GASLAND PART II revolutionized the anti-fracking movement and gave people the tools to get educated and fight back.
Now, with the tipping point of the People's Climate March and Fox's Solutions Grassroots Tour, I thought it a perfect time to feature a Q&A with the the NY Yankee hat-wearing-playwright-turned activist.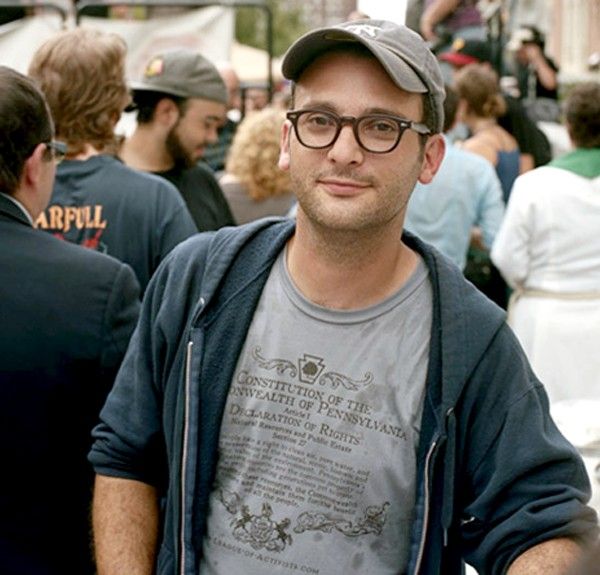 SP: What is your biggest hope for the outcome of the People's Climate March?
JF: First of all, I hope that there are a lot of people. I hope that there are a lot of fracking activists there because it's clear from the science right now, as it's been pointed out by many people, and most recently by Bill McKibben in Mother Jones, that fracked gas is just as bad for the climate or worse than any other fossil fuel because of all the methane that leaks. So I hope there's a strong fractivist contingent at the climate march. And I also hope that it makes an impression on people in New York City because New York City is the third most vulnerable city in the world to climate change. After Hurricane Sandy we really saw what kind of damage can happen in New York City so I really hope that it gets people involved.
And of course, our part in all of this is about getting people to switch to renewable energy. In New York State you can switch your power provider very easily and all of a sudden the electricity that is going into your apartment or your home is no loner from natural gas or coal or oil, it's from renewable energy sources.
Visit solutionsgrassroots.com and click on New York State and there are three different energy companies you can buy renewable energy from right now—Ethical Electric, Pear Energy and Community Energy. We're not advocating any one company because we don't want to work for just one company, but we are advocating companies that we think are strong and ethical that we've vetted. So visit SolutionsGrassroots.com today and switch to renewable energy.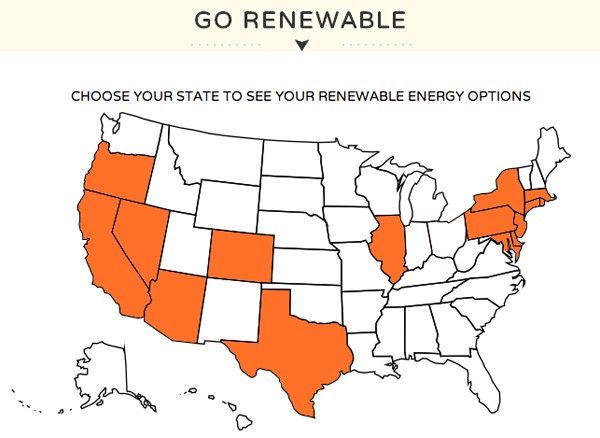 SP: Tell me about Solutions Grassroots and your work to get people powered by renewable energy.
JF: Solutions Grassroots started because while doing our GASLAND tour throughout the U.S. with GASLAND PART II, we met face to face with thousands of people and the most prevalent question they had was how can we go renewable? They asked, how can we implement a renewable energy strategy because we're fighting fracking here, at home, and we want to get out of the fossil fuel cycle? So we researched that question, and what we decided to develop was a new organization that gives people real simple choices and easy information on how to go renewable.
Read page 1
There are a lot of renewable energy companies that are actually the fossil fuel industry in disguise, but at our website we only have the ones that are real renewable energy companies. So if you go there, you'll see a map of the U.S. and there are options in many states to immediately start to go renewable. If there aren't options in your state then Solutions Grassroots offers you a grassroots organizing structure so you can start a community team and campaign in your area for renewable energy legislation and progress towards greater renewable energy availability. But right now in New York State, Pennsylvania, all over the East Coast, California, Colorado, Illinois, there are a lot of options to go renewable today. Our goal is to make that information accessible to people.
Solutions Grassroots is a reaction to how often people asked the renewable energy question on our tour. So it was a response to our audience, a response to our fans, a response to the people who are fighting fracking.
SP: You provided a great overview about your Solutions Grassroots tour in your recent EcoWatch Insights article, what else can you share that people who can't make the tour might want to know?
JF: Solution Grassroots is starting in New York as a tour with a theatre piece and a music piece, but Solutions Grassroots plans to interact with all sorts of cultural products. So when we do our film on climate change, Solutions Grassroots will be an engagement program you can follow in 50 states. When we work, for example, with other people's climate films, and we're talking right now with a number of different people who are making films on climate change, Solutions Grassroots can be an add-on as a way for people to understand how to go renewable and how to buy their power from renewable energy. Solutions Grassroots is really a triangle that is the nexus that shows people how they can switch to renewable energy and how culture can drive this economic transformation in our society.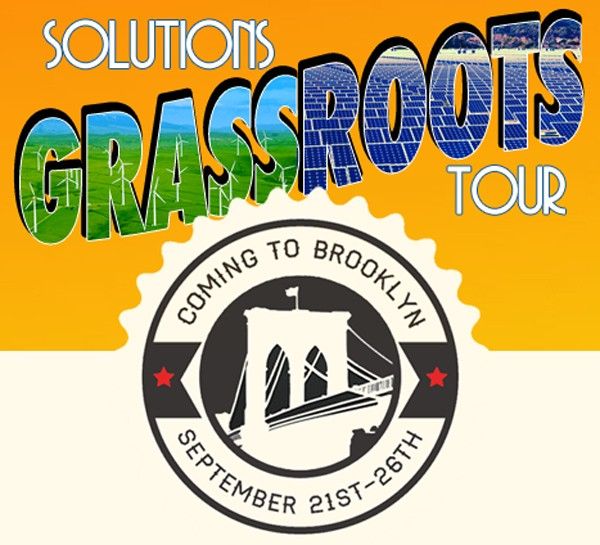 It's also a lot of fun because we've been doing things that are positive. And when you fight the fossil fuel industry, fight fracking, fight pipelines, fight Keystone XL, fight mountaintop removal, those fights are very very difficult, long drawn out and negative. Working for renewable energy is a positive community builder, positive economic force, so it really feels good to do it.
SP: The fight against fracking has become a fight for democracy. What advice do you have for the communities that have voted to ban fracking in their communities and then get trumped by state law favoring the interests of the oil and gas industry?
JF: Well you got to keep fighting. Right now we know that we are not living in a democracy for the most part. We are living in an oligarchy, where oligarchs and the rich and powerful make the rules. Now that's depressing, but there are many other times in U.S. history when we were living in even less of a democracy, when black people didn't have the right to vote, we were not in a democracy, when women didn't have the right to vote, we were not in a democracy. Right now, the level of economic inequality, social inequality and human rights inequality is huge and we have to keep moving forward to expose these deficiencies within the political system and to also regain rights, to regain our rights.
And one of the ways I think we can try to do that is through distributed generation of renewable energy. When you control your own power, when some of your own power is coming from your own backyard, when your power is coming from ethical companies that want to get out of the fossil fuel cycle, or when you can actually go out there and get your friends and neighbors to sign up in ways that support local democracy, as you can do through the Solutions Grassroots website, that's one way I think to take on the fossil fuel industry, one way to lessen their power within our democracy, make sure they have less money to pollute the political system. Right now there are more than 700 lobbyists working for the fossil fuel industry. That's more than all of congress. We have to start to tilt the scales and one of the ways that we can do that is stop giving them our money.
Read page 1
But definitely, the fight against fracking is the fight for democracy. Energy independence is really about people having the power and not about any one company or any one fuel, or any one nation, it's really about people having control, local control over their power sources. And of course that means distributed generation of renewable energy.
[Editor's note: Distributed energy or decentralized energy is energy generated or stored by small, grid-connected (behind the meter) systems with the power generation located very close to the load it serves. Distributed energy systems can be owned by the homeowner or business owner. Conventional power stations, such as coal-fired, gas and nuclear powered plants, as well as hydroelectric dams and large-scale solar power stations, are centralized and require electricity for the energy to be transmitted over long distances Centralized systems are typically owned by large utilities.]
SP: I've been publishing environmental news for more than 25 years and I'm still waiting for us to hit a tipping point where the majority of people in the world are conscious of their impact on the Earth and act each day accordingly. Do you think we're close, and if so, what do you think will get us there?
JF: I'm watching the fracking movement and the climate movement and the movement on mountaintop removal and the movement against the Keystone XL and the movement against offshore drilling and the movement against GMOs and the movement for economic justice and the movement for economic and social inequality, I'm watching these things come together so I'm really excited about the possibilities, and I think that the fracking problem has been a game changer.
Now you have people in central Pennsylvania fighting the frackers who are talking about climate change. That was not the case before fracking. So things have changed. And I'm always optimistic, but what I'm really interested in seeing is community democracy, local democracy, community building. I think in my community we definitely hit a tipping point, there's no question. And I think a lot of that has to do with a response to a threat and community members getting informed on the issues. So I think you have to just keep building and keep getting the word out.
SP: I know you don't have a crystal ball, but I think a lot of people would want me to ask you this: How long do you think the moratorium on fracking will last in New York state?
JF: I think that the people are in control in New York State on fracking. I think that as long as people insist on no fracking in the state, there will be a moratorium. I think it would be politically unwise for any politician in New York, whether that's Andre Cuomo or the next governor, to decide that fracking is viable in New York because the citizenship has already reached that crucial, critical mass and there will be grave political consequences for any politician who would decide that it's okay to frack New York.
The moratorium will last as long as our coalition of hundreds of groups and hundred of thousands of people remain strong in fighting fracking. I'm confident that the moratorium will stay intact because the people in New York have built a very strong movement. It's not a movement of negativity, it's not just a movement of fighting fracking, it's also a movement of building renewable energy, of building positive energy, of building democracy. It's a movement of building communities.
And even in the moments when it seems like we don't have a fracking threat, people are still coming together. They came together to vote for Zephyr Teachout in record numbers. They came together in the places where we brought the Solutions Grassroots Tour. So that's a permanent state of being in New York and I believe those bonds will last a long time and I believe a moratorium or a ban on fracking is a big part of that bond and I believe that advancing the renewable energy economy is a big part of that bond and I believe in making strides in true progressive politics is also part of that bond.
YOU ALSO MIGHT LIKE
'This Changes Everything' Including the Anti-Fracking Movement
McKibben to Obama: Fracking May Be Worse Than Burning Coal
People's Climate March = Tipping Point in Fight to Halt Climate Crisis
EcoWatch Daily Newsletter
The Centers for Disease Control (CDC) released new numbers that show vaping-related lung illnesses are continuing to grow across the country, as the number of fatalities has climbed to 33 and hospitalizations have reached 1,479 cases, according to a CDC update.
During the summer, the Arctic tundra is usually a thriving habitat for mammals such as the Arctic fox. Education Images / Universal Images Group via Getty Images
Reports of extreme snowfall in the Arctic might seem encouraging, given that the region is rapidly warming due to human-driven climate change. According to a new study, however, the snow could actually pose a major threat to the normal reproductive cycles of Arctic wildlife.
A fracking well looms over a residential area of Liberty, Colorado on Aug. 19.
WildEarth Guardians / Flickr
Pope Francis flanked by representatives of the Amazon Rainforest's ethnic groups and catholic prelates march in procession during the opening of the Special Assembly of the Synod of Bishops for the Pan-Amazon Region at The Vatican on Oct. 07 in Vatican City, Vatican. Alessandra Benedetti / Corbis News / Getty Images
The Catholic Church "hears the cry" of the Amazon and its peoples. That's the message Pope Francis hopes to send at the Synod of the Amazon, a three-week meeting at the Vatican that ends Oct. 27.
The crowd appears to attack a protestor in a video shared on Twitter by ITV journalist Mahatir Pasha.
VOA News /
Youtube screenshot
Some London commuters had a violent reaction Thursday morning when Extinction Rebellion protestors attempted to disrupt train service during rush hour.
Some fruit drinks may appear to be healthier, but many can have high levels of added sugars. d3sign / Moment / Getty Images
By Kristen Fischer
Though the science has shown sugary drinks are not healthy for children, fruit drinks and similar beverages accounted for more than half of all children's drink sales in 2018, according to a new report.

Donald Trump attends the opening of Red Tiger Golf Course at Trump National Doral on Jan. 12, 2015 in Doral, Florida. Johnny Louis / FilmMagic
Acting White House Chief of Staff Mick Mulvaney made two controversial announcements about the 2020 Group of Seven (G7) summit: it will be hosted at one of President Donald Trump's golf resorts in Miami and it won't feature any discussion of the climate crisis.
Farms with just one or a handful of different crops encourage fewer species of pollinating and pest-controlling insects to linger, ultimately winnowing away crop yields, according to a new study.
Up to half of the detrimental impacts of the "landscape simplification" that monocropping entails come as a result of a diminished mix of ecosystem service-providing insects, a team of scientists reported Oct. 16 in the journal Science Advances.
Monocrop palm oil plantation Honduras.
​SHARE Foundation / Flickr / CC BY-NC 2.0​
"Our study shows that biodiversity is essential to ensure the provision of ecosystem services and to maintain a high and stable agricultural production," Matteo Dainese, the study's lead author and a biologist at Eurac Research in Bolzano, Italy, said in a statement.

It stands to reason that, with declines in the sheer numbers of insects that ferry pollen from plant to plant and keep crop-eating pests under control, these services will wane as well. But until now, it hasn't been clear how monocultures affect the number and mix of these species or how crop yields might change as a result.
Aiming to solve these questions, Dainese and his colleagues pulled together data from 89 studies cutting across a variety of landscapes, from the tropics of Asia and Africa to the higher latitudes of northern Europe. They tabulated the number of pollinating and pest-controlling insects at these sites — both the absolute number of individuals and the number of species — along with an assessment of the ecosystem services the insects provided.
In almost all of the studies they looked at, the team found that a more diverse pool of these species translated into more pollination and greater pest control. They also showed that simplified landscapes supported fewer species of service-providing insects, which ultimately led to lower crop yields.
The researchers also looked at a third measure of the makeup of insect populations — what they called "evenness." In natural ecosystems, a handful of dominant species with many more individuals typically live alongside a higher number of rarer species. The team found as landscapes became less diverse, dominant species numbers dwindled and rare species gained ground. This resulting, more equitable mix led to less pollination (though it didn't end up affecting pest control).
"Our study provides strong empirical support for the potential benefits of new pathways to sustainable agriculture that aim to reconcile the protection of biodiversity and the production of food for increasing human populations," Ingolf Steffan-Dewenter, one of the study's authors and an animal ecologist at the University of Würzburg in Germany, said in the statement.
The scientists figure that the richness of pollinator species explains around a third of the harmful impacts of less diverse landscapes, while the richness of pest-controlling species accounts for about half of the same measure. In their view, the results of their research point to the need to protect biodiversity on and around crops in an uncertain future.
"Under future conditions with ongoing global change and more frequent extreme climate events, the value of farmland biodiversity ensuring resilience against environmental disturbances will become even more important," Steffan-Dewenter said.
Reposted with permission from our media associate Mongabay.
From Your Site Articles
Related Articles Around the Web