This website uses cookies to ensure you get the best experience while browsing it. By clicking 'Got It' you're accepting these terms.
EcoWatch Expands Website to Reach All Shades of Green
Oct. 09, 2013 08:50AM EST

For two years, EcoWatch has been reporting on the work of more than 1,000 grassroots environmental organizations worldwide and featuring insights of renowned environmental leaders. Next week EcoWatch will launch a website redesign and expand its content to include two new verticals, EcoLiving and EcoBusiness.
EcoWatch will remain true to its roots and continue to report on the news of the environmental movement and green efforts on college campuses through its EcoNews vertical.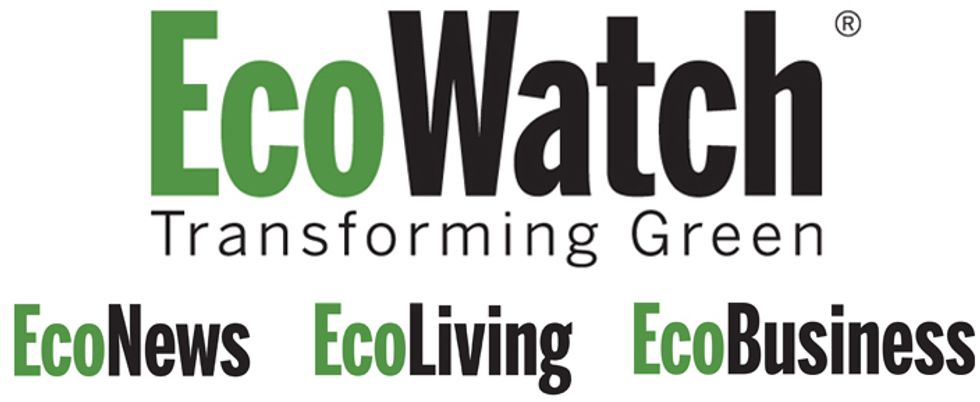 EcoLiving will engage readers who are beginning to connect the dots between human health and the environment, and provide information on greening your home, growing your own food and living a biocentric lifestyle.
EcoBusiness will celebrate social enterprise, feature entrepreneurs and incubators creating the products and green jobs of tomorrow, and promote innovative products that are changing the world. EcoWatch is also launching an online store with thousands of green products to help people lead a healthier and more sustainable lifestyle.
As environmental and health issues become more prevalent, it is the media's duty to inform readers on the most critical issues impacting the planet and the well-being of future generations. EcoWatch will continue to be at the forefront of cutting-edge news that educates and motivates readers to engage in protecting human health and the environment. 
I encourage you to stay connected with EcoWatch by signing up for our Top News of the Day and Most Read News of the Week emails, and liking us on Facebook and following us on Twitter.
Twenty-three years ago I began publishing environmental news to encourage people to become conscious of their impact on the Earth. My goal has always been to reach a broad audience with this message. The expansion of the EcoWatch website will provide the ideal platform to achieve this goal.

EcoWatch Daily Newsletter
A bushfire burns outside the Perth Cricket Stadium in Perth, Australia on Dec. 13, 2019. PETER PARKS / AFP via Getty Images

By Albert Van Dijk, Luigi Renzullo, Marta Yebra and Shoshana Rapley
2019 was the year Australians confronted the fact that a healthy environment is more than just a pretty waterfall in a national park; a nice extra we can do without. We do not survive without air to breathe, water to drink, soil to grow food and weather we can cope with.
By Fino Menezes
Everyone adores dolphins. Intelligent, inquisitive and playful, these special creatures have captivated humans since the dawn of time. But dolphins didn't get to where they are by accident — they needed to develop some pretty amazing superpowers to cope with their environment.
Protesters face off against security during the Dakota Access Pipeline protests. ROBYN BECK / AFP / Getty Images
In just two weeks, three states have passed laws criminalizing protests against fossil fuel infrastructure.
Donald Trump and Anthony Fauci, director of the National Institute of Allergy and Infectious Diseases, listen to White House coronavirus response coordinator Deborah Birx speak in the Rose Garden for the daily coronavirus briefing at the White House on March 29, 2020 in Washington, DC. Tasos Katopodis / Getty Images
President Donald Trump has bowed to the advice of public health experts and extended social distancing measures designed to slow the spread of the new coronavirus till at least April 30.
Pexels
By Charli Shield
At unsettling times like the coronavirus outbreak, it might feel like things are very much out of your control. Most routines have been thrown into disarray and the future, as far as the experts tell us, is far from certain.