This website uses cookies to ensure you get the best experience while browsing it. By clicking 'Got It' you're accepting these terms.
EcoWatch Expands Website to Reach All Shades of Green
Oct. 09, 2013 07:50AM EST

For two years, EcoWatch has been reporting on the work of more than 1,000 grassroots environmental organizations worldwide and featuring insights of renowned environmental leaders. Next week EcoWatch will launch a website redesign and expand its content to include two new verticals, EcoLiving and EcoBusiness.
EcoWatch will remain true to its roots and continue to report on the news of the environmental movement and green efforts on college campuses through its EcoNews vertical.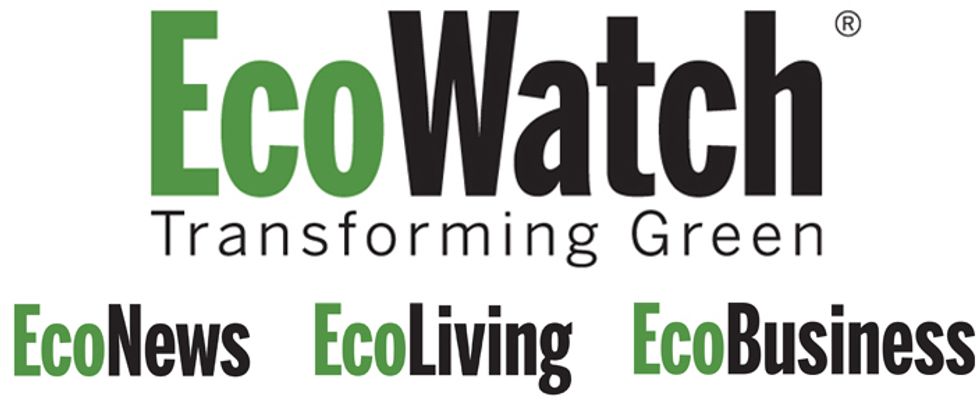 EcoLiving will engage readers who are beginning to connect the dots between human health and the environment, and provide information on greening your home, growing your own food and living a biocentric lifestyle.
EcoBusiness will celebrate social enterprise, feature entrepreneurs and incubators creating the products and green jobs of tomorrow, and promote innovative products that are changing the world. EcoWatch is also launching an online store with thousands of green products to help people lead a healthier and more sustainable lifestyle.
As environmental and health issues become more prevalent, it is the media's duty to inform readers on the most critical issues impacting the planet and the well-being of future generations. EcoWatch will continue to be at the forefront of cutting-edge news that educates and motivates readers to engage in protecting human health and the environment. 
I encourage you to stay connected with EcoWatch by signing up for our Top News of the Day and Most Read News of the Week emails, and liking us on Facebook and following us on Twitter.
Twenty-three years ago I began publishing environmental news to encourage people to become conscious of their impact on the Earth. My goal has always been to reach a broad audience with this message. The expansion of the EcoWatch website will provide the ideal platform to achieve this goal.

EcoWatch Daily Newsletter
California Gov. Gavin Newsom speaking with attendees at the 2019 California Democratic Party State Convention at the George R. Moscone Convention Center in San Francisco.
Gage Skidmore
/ Flickr /
CC BY-SA 2.0
California Gov. Gavin Newsom imposed new restrictions on oil exploration in his state yesterday by putting a moratorium on hundreds hydraulic fracturing permits until the projects are reviewed by independent scientists, as the AP reported.
The endangered Houston toad. Courtesy of U.S. Fish and Wildlife Service
While the planet continues to heat up, almost every single one of the 459 species listed as endangered in the U.S. will struggle as the climate crisis intensifies, according to new research published in the journal Nature Climate Change.
"This singular scientific achievement was accomplished at Heliogen's commercial facility in Lancaster, California."
Heliogen
A startup backed by Bill Gates unveiled a breakthrough solar technology Tuesday that could free heavy industry from fossil fuels.
Rhodiola rosea is an adaptogenic herb that can help with chronic fatigue and stress-related burnout. Tero Laakso / Flickr
By Gavin Van De Walle, MS, RD
While everyone has specific life stressors, factors related to job pressure, money, health, and relationships tend to be the most common.
Stress can be acute or chronic and lead to fatigue, headaches, upset stomach, nervousness, and irritability or anger.
A video shows a woman rescuing a koala from Australia's wildfires.
VOA News / YouTube screenshot
More than 350 koalas may have died in the wildfires raging near the Australian town of Port Macquarie in New South Wales, but one got a chance at survival after a woman risked her life to carry him to safety.