Atmospheric Carbon Dioxide Levels Reach Record High of 400ppm
May. 13, 2013 10:18AM EST
Climate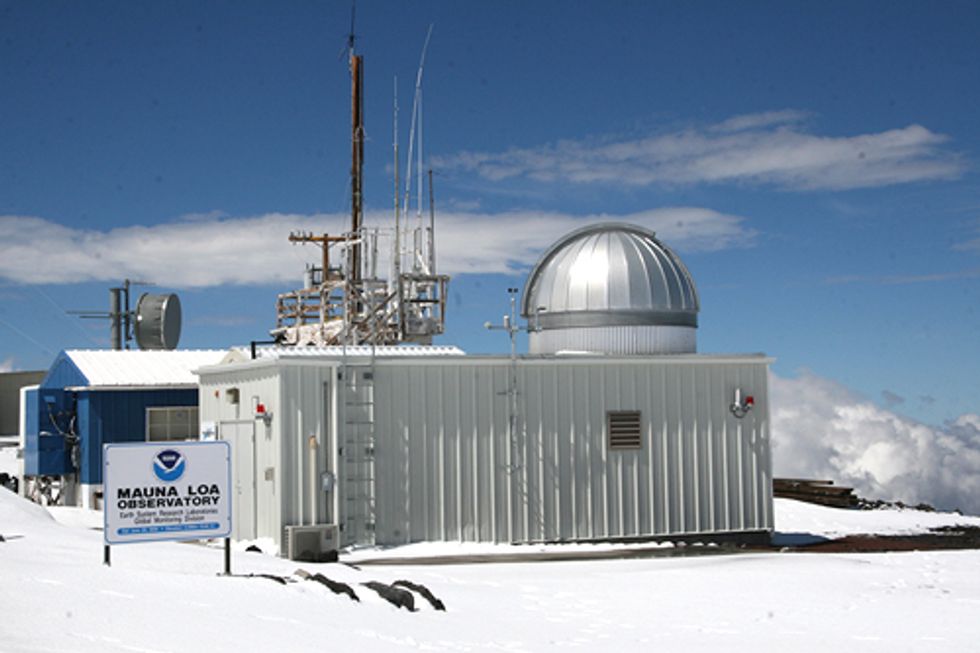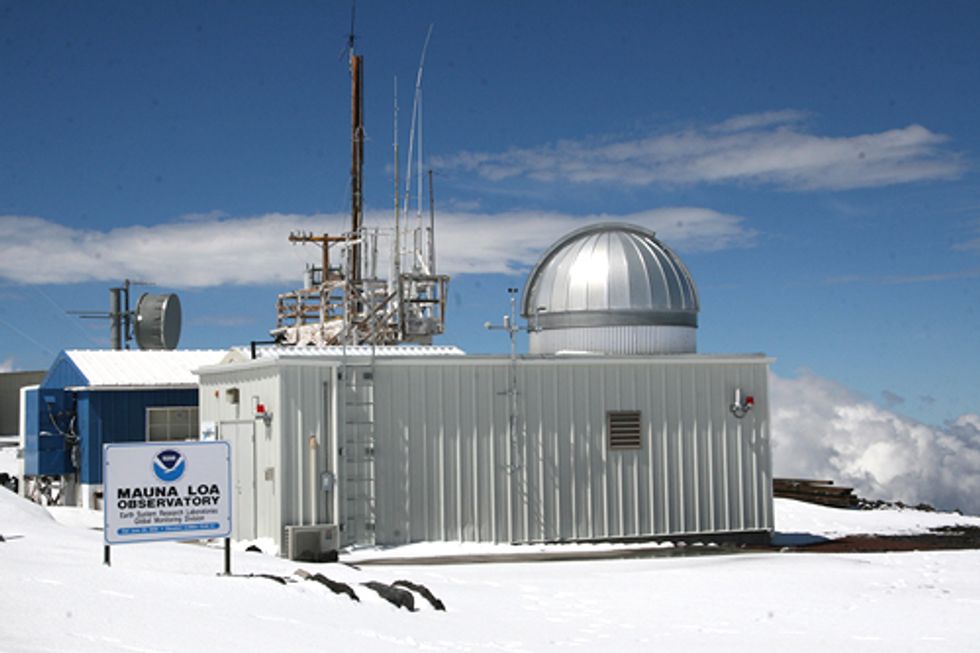 Scientists at the Mauna Loa Observatory in Hawaii have confirmed that the heat-trapping greenhouse gases in our atmosphere have reached unprecedented levels, unseen for more than 3 million years.
New data released by National Oceanic and Atmospheric Administration shows that concentrations of atmospheric carbon dioxide (CO2) have passed the ominous milestone of 400 parts per million (ppm).
Professor Ralph Keeling from the Mauna Loa Observatory in Hawaii said:
"It is symbolic, a point to pause and think about where we have been and where we are going. It's like turning 50. It's a wake up to what has been building up in front of us all along."
According to experts, when our planet was last exposed to equivalent levels of greenhouse gases, global temperatures were 3-4°C hotter and sea levels were 5-40 meters higher than today.
Bob Ward, policy director at the Grantham Research Institute on Climate Change at the London School of Economics said:
"We are creating a prehistoric climate in which human societies will face huge and potentially catastrophic risks. Only by urgently reducing global emissions will we be able to avoid the full consequences of turning back the climate clock by 3 million years."
Scientists are particularly alarmed at the fast-pace of rising emissions levels. Some of them have expressed hope that this moment could provide leaders with a much-needed wake-up call.
A range of high-profile voices are now urging decision-makers to tackle rocketing emissions and prepare for unavoidable climate impacts.
Bill McKibben, founder of 350.org said:
"We've known for a long time that we'd pass the 400ppm mark; the trouble is, we're passing it without any real national or international effort to slow down the production of CO2. So it's an entirely grim landmark.

"Before we can get back to 350 we actually have to stop increasing carbon concentrations. That's a political task; it's why we're trying to build a movement strong enough to stand up to the fossil fuel industry."
Crossing the 400ppm threshold is being heralded as a symbolic milestone. It is based on a record daily average reading from one—rather iconic—site, while another measuring station at the same location measured a daily average for the same date just below the mark.
It will likely be another few years until global average concentrations of CO2 in our atmosphere reach 400ppm, according to experts at the World Meteorological Organization.
The speed at which levels of CO2 are rising is the fundamental threat revealed by the flurry of attention devoted to a symbolic moment in the state of our changing climate.
The planet could reach the 1,000ppm level in only 100 years if emissions continue to rise at their present pace, whereas an increase of just 10ppm might have taken 1,000 years or more as part of a natural cycle, without the impacts of a high carbon economy.
Visit EcoWatch's CLIMATE CHANGE page for more related news on this topic.
——–
Click here to tell Congress to Expedite Renewable Energy.

EcoWatch Daily Newsletter