This website uses cookies to ensure you get the best experience while browsing it. By clicking 'Got It' you're accepting these terms.
10 Most Popular Stories of 2012
Dec. 26, 2012 08:27AM EST
Energy
It's certainly been an exciting and busy 12 months for EcoWatch as we've worked daily to promote the news of more than 1,000 grassroots environmental organizations, activists and community leaders worldwide. We're looking forward to 2013, to continue to highlight the efforts of people and organizations working to create a sustainable world.
EcoWatch's 10 most popular stories of 2012: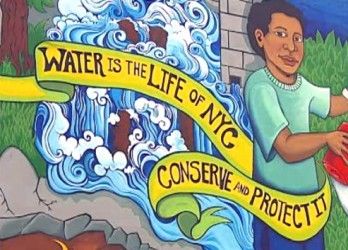 Paul Gallay, Riverkeeper
As New York considers new hydrofracking regulations that would allow companies to drill an estimated 48,000 gas wells across the rural countryside, many see the pitched battle over the state's fracking plan as a tug-of-war …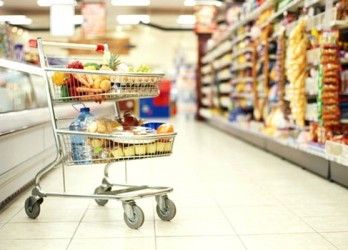 Center for Health, Environment and Justice
"These test results show that both conventional and so-called green products contain hidden toxic chemicals that are not on product labels—so consumers have no way of avoiding them," says Alexandra Scranton from Women's Voices …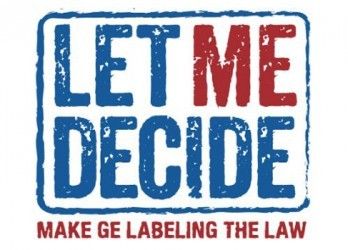 Food & Water Watch
Cincinnati Council Member and resolution co-sponsor Wendell Young said, "this is about transparency, about ensuring that people can make informed choices about what they feed themselves and their families …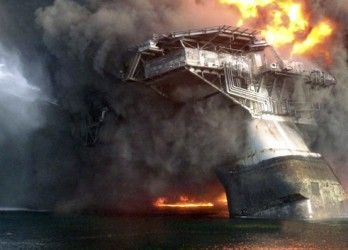 Greg Palast
Two years before the Deepwater Horizon blow-out in the Gulf of Mexico, another BP off-shore rig suffered a nearly identical blow-out, but BP concealed the first blow-out from the U.S. regulators and Congress…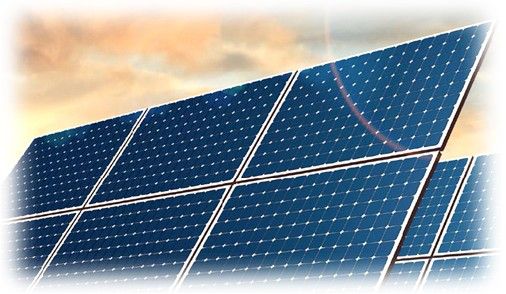 EcoWatch
This petition unites the voices of Americans who demand our leaders take seriously the energy and climate crisis and immediately work to implement the policies to move our country toward a sustainable future.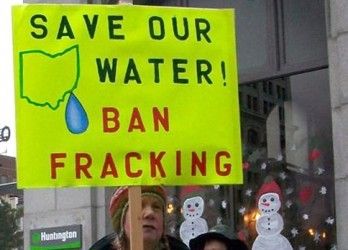 EcoWatch
The Kasich administration has put a temporary halt to the disposal of toxic wastewater from hydraulic fracturing (better known as fracking—a procedure used to extract oil and gas out of rock formations such as the Marcellus and Utica shale) from oil and natural-gas drilling wells within a 5-mile radius …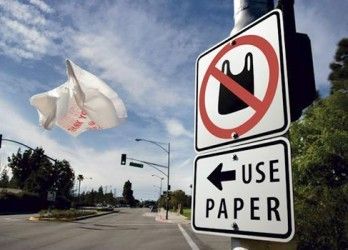 Surfrider Foundation
The City and County of Honolulu is the last of Hawaii's counties to enact a ban on plastic bags at the point of sale. Maui and Kauai counties already have plastic bag bans in place while Hawaii County passed an ordinance that will take effect next year …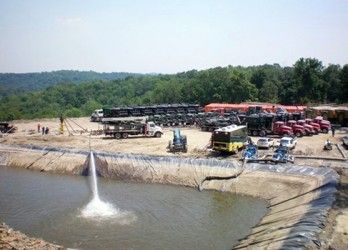 Society for Risk Analysis
If only 10 percent of the Marcellus Shale region was developed, that could equate to 40,000 wells. Under the best-case median risk calculation that Rozell and Reaven developed, the volume of contaminated wastewater "would equate to several hours flow of the Hudson River or a few thousand Olympic-sized swimming pools …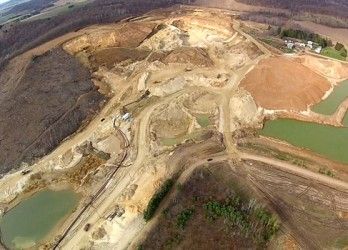 Pilar Gerasimo
And when the sand is gone, when the mining activity moves out, what will be left of this place? Some big empty rail yards, a pockmarked series of "reclaimed" sites no longer suitable for farming, and a bunch of homes nobody wants to live in any more? A post-mining wasteland and an even more depressed economy? …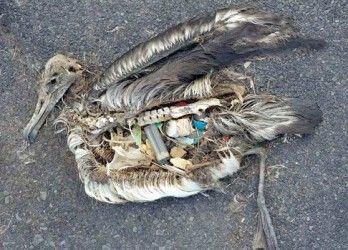 University of British Columbia
The research group performed necropsies on 67 beached northern fulmars and found that 92.5 percent had plastics—such as twine, Styrofoam and candy wrappers—in their stomachs. An average of 36.8 pieces per bird were found …
Stay connected to EcoWatch by receiving our Top News of the Day in your email inbox.
Sign up here.
EcoWatch Daily Newsletter
Sen. Michael Bennet (D-CO) speaks during the North American Building Trades Unions Conference at the Washington Hilton April 10, 2019 in Washington, DC. Zach Gibson / Getty Images
Colorado senator and 2020 hopeful Michael Bennet introduced his plan to combat climate change Monday, in the first major policy rollout of his campaign. Bennet's plan calls for the establishment of a "Climate Bank," using $1 trillion in federal spending to "catalyze" $10 trillion in private spending for the U.S. to transition entirely to net-zero emissions by 2050.
When Trump's Environmental Protection Agency (EPA) announced its replacement for the Obama-era Clean Power Plan in August 2018, its own estimates said the reduced regulations could lead to 1,400 early deaths a year from air pollution by 2030.
Now, the EPA wants to change the way it calculates the risks posed by particulate matter pollution, using a model that would lower the death toll from the new plan, The New York Times reported Monday. Five current or former EPA officials familiar with the plan told The Times that the new method would assume there is no significant health gain by lowering air pollution levels below the legal limit. However, many public health experts say that there is no safe level of particulate matter exposure, which has long been linked to heart and lung disease.
A crate carrying one of the 33 lions rescued from circuses in Peru and Columbia is lifted onto the back of a lorry before being transported to a private reserve on April 30, 2016 in Johannesburg, South Africa. Dan Kitwood / Getty Images
By Andrea Germanos
Animal welfare advocates are praising soon-to-be introduced legislation in the U.S. that would ban the use of wild animals in traveling circuses.
A tornado Monday in Union City, Oklahoma.
TicToc by Bloomberg / YouTube screenshot
A woman walks in front of her water-logged home in Sriwulan village, Sayung sub-district of Demak regency, Central Java, Indonesia on Feb. 2, 2018. Siswono Toyudho / Anadolu Agency /Getty Images
Matt Cardy / Stringer / Getty Images
The Guardian is changing the way it writes about environmental issues.
Blueberry yogurt bark. SEE D JAN / iStock / Getty Images Plus
Having nutritious snacks to eat during the workday can help you stay energized and productive.

A 2017 flood in Elk Grove, California. Florence Low / California Department of Water Resources
By Tara Lohan
It's been the wettest 12 months on record in the continental United States. Parts of the High Plains and Midwest are still reeling from deadly, destructive and expensive spring floods — some of which have lasted for three months.
Mounting bills from natural disasters like these have prompted renewed calls to reform the National Flood Insurance Program, which is managed by Federal Emergency Management Agency and is now $20 billion in debt.