Josh Fox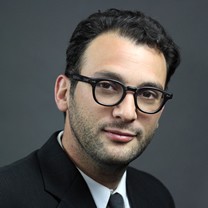 Josh Fox is the founder and producing artistic director of the International WOW Company. Josh has written/directed/produced two feature films and more than twenty five full length works for the stage which have premiered in New York, Asia and Europe.
GASLAND, which Josh wrote, directed and shot, is a film about the largest onshore natural gas drilling campaign in U.S. history which threatens to invade huge areas of the northeastern U.S., including New York city's watershed. It premiered at theSundance film festival 2010, where it was awarded the 2010 Special Jury Prize for Documentary. In June of 2010, it premiered on HBO to an audience of 3 million homes, was seen by more than 70,000 audience members in its 110 city grassroots tour and has been released by New Video on DVD.  The film was nominated for the Academy Award for best documentary, for four Emmys including best documentary, best directing, best writing and best cinematography,  was  been nominated for best Documentary Screenplay by the WGA, won the  Environmental Media Association Award for best documentary and as a result of Josh's activism and campaigning on the issue of gas drilling Josh was awarded the 2010 Lennon Ono Grant for Peace by Yoko Ono in a ceremony on John Lennon's 70th birthday in Reykjavik Iceland this October. As a national spokesman on the issues of the contamination resulting from fossil fuel extraction, Josh has appeared on the Daily Show, The Keith Olbermannshow, PBS Now, CNN, Democracy Now, MSNBC, CBS and NBC Nightly News as well as numerous other TV and radio appearances.
The U.S. Environmental Protection Agency (EPA) budget will still be slashed by nearly a third, from $8.2 billion to $5.65 billion, under President Trump's fiscal 2018 budget proposal released Tuesday.
The EPA, which has long been targeted by the Trump administration, is the hardest hit federal agency under the new plan. Opponents say it "endangers Americans" and cripples an institution charged with protecting their health and safety.
Keep reading...
Show less
Frustrated by non-experts taking to the internet to dispute the science behind human-made climate change, North Carolina meteorologist Greg Fishel issued a challenge to climate deniers, urging them to "put up or shut up" and "submit your work the way real scientists do, and see where it takes you."
Keep reading...
Show less
The Dakota Access Pipeline under construction. Photo credit: Flickr
The Dakota Access Pipeline (DAPL) system leaked more than 100 gallons of oil in two separate incidents in North Dakota in March.
This is the $3.8 billion project's third known leak. The controversial pipeline, which is not yet finished and not yet operational, also spilled 84 gallons of oil in South Dakota on April 4.
Keep reading...
Show less
The Center for Biological Diversity sued the Trump administration Tuesday to uncover public records showing that federal employees have been censored from using words or phrases related to climate change in formal agency communications.
Keep reading...
Show less
Keep reading...
Show less
On the eve of World Turtle Day, the world's largest travel website—TripAdvisor—removed the sale of tickets to the Cayman Turtle Centre, where more than 5,000 endangered sea turtles live in horrific conditions.
Keep reading...
Show less
Robin Loznak
After numerous legal efforts trying to get a federal district court in Oregon to throw out a climate lawsuit brought by 21 young people, a defeated National Association of Manufacturers (NAM) filed a motion Monday requesting the court's permission to withdraw from the litigation.
Keep reading...
Show less
Greenland ice sheet melt in action. Sara Penrhyn-Jones
The Department of Interior edited a news release on a study coauthored by government scientists to remove a mention of climate change, the Washington Post reported.
Keep reading...
Show less