Nov. 15, 2011 02:52PM EST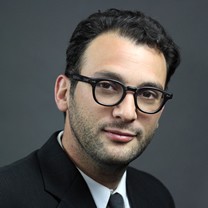 Josh Fox is the founder and producing artistic director of the International WOW Company. Josh has written/directed/produced two feature films and more than twenty five full length works for the stage which have premiered in New York, Asia and Europe.
GASLAND, which Josh wrote, directed and shot, is a film about the largest onshore natural gas drilling campaign in U.S. history which threatens to invade huge areas of the northeastern U.S., including New York city's watershed. It premiered at theSundance film festival 2010, where it was awarded the 2010 Special Jury Prize for Documentary. In June of 2010, it premiered on HBO to an audience of 3 million homes, was seen by more than 70,000 audience members in its 110 city grassroots tour and has been released by New Video on DVD.  The film was nominated for the Academy Award for best documentary, for four Emmys including best documentary, best directing, best writing and best cinematography,  was  been nominated for best Documentary Screenplay by the WGA, won the  Environmental Media Association Award for best documentary and as a result of Josh's activism and campaigning on the issue of gas drilling Josh was awarded the 2010 Lennon Ono Grant for Peace by Yoko Ono in a ceremony on John Lennon's 70th birthday in Reykjavik Iceland this October. As a national spokesman on the issues of the contamination resulting from fossil fuel extraction, Josh has appeared on the Daily Show, The Keith Olbermannshow, PBS Now, CNN, Democracy Now, MSNBC, CBS and NBC Nightly News as well as numerous other TV and radio appearances.