About EcoWatch
EcoWatch is the nation's leading environmental news site engaging millions of concerned citizens every month. We are leading the charge in using online news to drive fundamental change to ensure the health and longevity of our planet.
EcoWatch provides original content from a team of reporters and features insights from prominent environmental and business leaders. News is also curated from more than 50 media partners, and we amplify the message of hundreds of environmental and science organizations from around the world.
EcoWatch is a Certified B Corporation and 1% for the Planet member.
Stay connected to EcoWatch by subscribing to our Top News of the Day, liking us on Facebook and following us on Twitter.
Team
Billy Delfs
Stefanie is founder and CEO of EcoWatch. She has been publishing environmental news for more than 25 years.
Stefanie began her publishing career in 1990 after launching the newspaper Affinity, focused on educating Ohioans on the most pressing environmental issues. In 2005, she founded EcoWatch, which transitioned from newsprint to online in the fall of 2011.
When not working, Stefanie likes to spend her time paddleboarding, mountain biking, skate skiing or running in the woods.
Follow Stefanie on Twitter @StefanieSpear.
Chris McDermott
Chris is a news editor for EcoWatch. He has a Ph.D. in English from the University of Georgia and a B.S. from Cornell University, where he studied ecology and psychology.

He was a staff writer for The Atlanta Journal and Constitution, and a contributor to Flagpole Magazine and Georgia Magazine.

Born in New York, he enjoys bicycling, hiking, swimming, fiction, poetry and music, especially electric bass guitar.
Irma Omerhodzic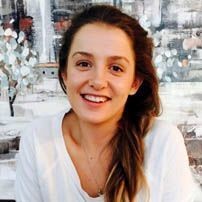 Irma is a news curator at EcoWatch. She graduated from Ohio University's E.W. Scripps School of Journalism in Athens, Ohio. Born in Bosnia & Herzegovina, Irma moved to the U.S. in 1997 after having been refuged to Germany as a result of the Yugoslavian civil war.
She specialized in political science at Ohio University. She is passionate about coming together as a collective unit for the planet, in order to restore this Earth back to its natural state of balance and unity.
In her spare time, Irma enjoys, hikes with her dog Myla, riding her bike and attending live music concerts with her friends and family.
Jordan Simmons
Jordan is a news and video curator at EcoWatch. She has a B.A. in Journalism from the E.W. Scripps School of Journalism at Ohio University and specialized in Latin American history and communications.
Jordan began her journalism career in Leipzig, Germany doing a radio news internship, producing a story on Soubi, a Serian refugee.
With a strong desire to see the entire world, Jordan has traveled through 12 countries, learning that we are here to thrive, not just to survive.

When she is not curating, she enjoys painting, searching for inspiring conversations, or working on her next youth camp created in Jamaica in honor of the Taino ancestors—the first Native American tribe to greet the Spanish conquistadors.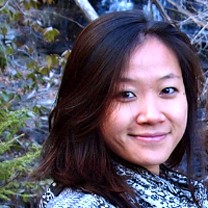 Lorraine is a freelance reporter for EcoWatch. Her journalism career began in New York City, where she received a M.A. from NYU's Arthur L. Carter Journalism Institute, and where she worked at several entertainment and lifestyle publications, including the New York Post's Page Six.

She found a love for environmental journalism after wandering into an ecological conference in Minneapolis in 2013. She's since been published on a whole range of green topics for NationSwell.com,from sustainable fashion to photovoltaic panels.
A native Angeleno, Lorraine is a perpetual transplant who has lived in Japan, England and now in South Carolina, where she once preached against Solo Cups at a tailgate (and thinks that's why no one's invited her to another ever since).
Follow Lorraine on Twitter @LorraineLChow.
Cassie graduated from Ohio University in 2015 with a BS in Journalism and a minor in environmental studies. Shortly after graduation, she moved to New York to explore her love of science writing.
She has worked for the Department of Energy and the National Park Service and is now working as an outreach coordinator at Inverse in Manhattan and freelancing for EcoWatch. She is a new board member for Science Writers in New York where she is helping to create a diverse community of writers in the city. Her favorite topics to write about are environmental policy, climate and atmospheric science, robotics and artificial intelligence, health and space.
Follow Cassie on Twitter @SciencebyCass.
Dan is a freelance reporter for EcoWatch. His byline has appeared in the San Francisco Chronicle, San Jose Mercury News, Newsday and other publications. He is a member of the American Society of Media Photographers (ASMP) and an internationally recognized wildlife and nature photographer. He has photographed polar bears in the Canadian Arctic and grizzly bears in the Great Bear Rainforest.
As an automotive journalist, Dan covered consumer, marketing and government issues. He later worked in the industry, where he helped launch the first gas-electric hybrid vehicle in the U.S. and worked on fuel cell, alternative fuel, car sharing and autonomous vehicle technology programs.
A lover of the outdoors, Dan has been an avid hiker since his teens. Originally from New York City, he lived in Southern California for 25 years before relocating to Maine in 2015. He's been traveling since he was old enough to get on the subway and has never stopped.
Follow Dan on Twitter @danzukowski

Drew Oberholtzer
Drew is video production manager at EcoWatch. He has an M.A. in film and media studies from the New School for Social Research and a graduate certificate in documentary photography from the Salt Institute for documentary studies.
Drew got his start with National Geographic Television and has since worked for VICE News, AMC, HBO and MTV, producing and editing more than 100 hours of content. Recently moving into the digital space he looks for compelling stories that will help make the world a better place.
A recent transplant, Drew lives quietly in the Hollywood Hills with his lovely wife Anastasiya and daughter.James Wakefield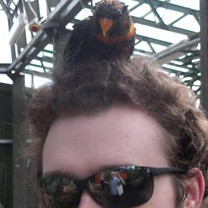 James is EcoWatch's social media intern.

He lives in the UK and is a graduate from the University of Southampton where he studies Environmental Sciences (BSc). After volunteering with Young Friends of the Earth UK, he currently works as a social media officer for the UK charity Woodland Trust. He is also an associate of the Institution of Environmental Sciences.
An avid eco-socialist, he co-runs a blog on WordPress and can be found on Twitter @S0cialEcologist.
RebelMouse
RebelMouse builds technology that enables companies to succeed in the world of distributed publishing. By using either our groundbreaking Distributed Content Management System (DCMS) for natively-social publishing or by extending their existing CMS, our customers launch fully-distributed web properties in a matter of days. At the core of the platform are smart distribution tools which help to increase organic reach on social media. RebelMouse technology makes it easy to find and grow relationships with social influencers and connect content with its maximum audience.
Board
Theodore P. Janulis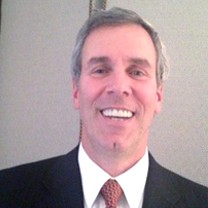 Ted has worked for 27 years in the financial services industry. He graduated from Harvard College in 1981 and received his MBA from Columbia Business School in 1985. He was the 1981 recipient of the Rolex/Our World Underwater Scholarship, enabling him to work and travel for a year with ocean scientists and explorers.

Ted's past/present board affiliations include the Ronald McDonald House of New York City, Zawadi By Youth, Livingston Ripley Waterfowl Sanctuary and The Explorers Club. Ted has also served on the advisory council of the Center for Biodiversity and Conservation at the American Museum of Natural History.
Robert F. Kennedy, Jr.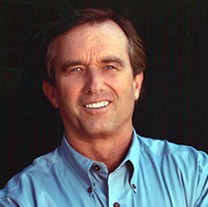 Robert F. Kennedy, Jr.'s reputation as a resolute defender of the environment stems from a litany of successful legal actions. Kennedy was named one of Time magazine's "Heroes for the Planet" for his success helping Riverkeeper lead the fight to restore the Hudson River. The group's achievement helped spawn more than 190 Waterkeeper organizations across the globe.

Kennedy serves as Senior Attorney for the Natural Resources Defense Council, Chief Prosecuting Attorney for the Hudson Riverkeeper and President of Waterkeeper Alliance. He is also a Clinical Professor and Supervising Attorney at Pace University School of Law's Environmental Litigation Clinic and is co-host of Ring of Fire on Air America Radio. Earlier in his career he served as Assistant District Attorney in New York City.
He has worked on environmental issues across the Americas and has assisted several indigenous tribes in Latin America and Canada in successfully negotiating treaties protecting traditional homelands. He is credited with leading the fight to protect New York City's water supply. The New York City watershed agreement, which he negotiated on behalf of environmentalists and New York City watershed consumers, is regarded as an international model in stakeholder consensus negotiations and sustainable development.
Among Kennedy's published books are the New York Times' bestseller Crimes Against Nature (2004), The Riverkeepers (1997) and Judge Frank M. Johnson, Jr: A Biography (1977) and two children's books St Francis of Assisi (2005), American Heroes: Joshua Chamberlain and the American Civil War and Robert Smalls: The Boat Thief (2008). His articles have appeared in the New York Times, The Washington Post, Los Angeles Times, The Wall Street Journal, Newsweek, Rolling Stone, Atlantic Monthly, Esquire, The Nation, Outside Magazine, The Village Voice and many other publications. His award winning articles have been included in anthologies of America's Best Crime Writing, Best Political Writing and Best Science Writing.
Kennedy is a graduate of Harvard University. He studied at the London School of Economics and received his law degree from the University of Virginia Law School. Following graduation he attended Pace University School of Law, where he was awarded a Masters Degree in Environmental Law.
He is a licensed master falconer, and as often as possible he pursues a life-long enthusiasm for white-water paddling. He has organized and led several expeditions in Canada and Latin America, including first descents on three little known rivers in Peru, Colombia and Venezuela.
Thomas O'Sullivan
Tom O'Sullivan is a partner and board member of EcoWatch. Tom has more than 20 years of business management, finance and accounting experience. He has held several senior management roles including Treasurer and Chief Financial Officer at a National Depository Institution and Chief Financial Officer of the mortgage business at a Wall Street firm.

Tom received a BBA from Hofstra University and an MBA in Finance and International Business from New York University.
Stefanie Spear
Billy Delfs
Stefanie Spear is founder and CEO of EcoWatch. She has been publishing environmental news for more than 25 years.
Spear began her publishing career after launching the newspaper Affinity, focused on educating Ohioans on the most pressing environmental issues. In 2005, she founded EcoWatch, which transitioned from newsprint to online in the fall of 2011.
When not working, Spear likes to spend her time paddleboarding, mountain biking, skate skiing or running in the woods.
Follow Stefanie on Twitter @StefanieSpear.
Kerry Watterson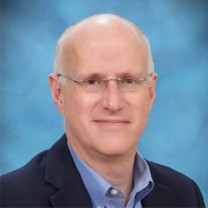 Kerry has more than 25 years of business leadership and capital markets experience, having graduated from the U.S. Coast Guard Academy in 1978. He received an MBA with a major in Finance from Columbia University's Graduate School of Business in 1985.

Prior to graduate school, Kerry served on active duty for five years, in operational leadership and staff positions, as a commissioned officer in the U.S. Coast Guard.
In addition to serving on the EcoWatch board, he is a director of Rivergate Foundation and ICA-Art Conservation, and a member of the investment committee of The HELP Foundation, Inc. He is a past member of the boards of The Music Settlement – Cleveland, The U. S. Coast Guard Academy Alumni Association, The Cleveland Rowing Foundation and The MG Car Club, Washington, DC Centre.
Advisory Board
Wendy Abrams
Wendy Abrams is the founder of Cool Globes, Inc., a nonprofit organization dedicated to raising awareness of climate change. Using the venues of public art and public education, the inaugural "Cool Globes: Hot Ideas for a Cooler Planet" exhibit premiered in Chicago in June 2007 with more than 3 million viewers. Since then, Cool Globes went on to tour across the U.S., Europe and South America.

Abrams serves on the National Council of Environmental Defense Fund. She is a Trustee for Waterkeeper Alliance and on the Board of Trustees at The Field Museum of Natural History in Chicago. In 2011, she helped establish The Abrams Environmental Law Clinic at the University of Chicago Law School. Abrams earned her bachelor's degree from Brown University and received an MBA from Northwestern University's Kellogg Graduate School of Management.
She lives in a suburb of Chicago with her husband Jim and their four children.
Ed Begley, Jr.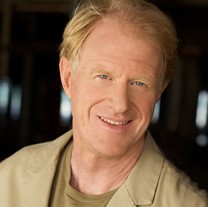 As environmental issues become more pressing, there are two possible responses: forget it and hope that government and corporations will figure it out, or take action yourself.

In the "take action yourself" camp, a few individuals are leading the way. One such person in California is Ed Begley, Jr.
Turning up at Hollywood events on his bicycle, Ed has been considered an environmental leader in the Hollywood community for many years. He serves on the boards of The Coalition For Clean Air, The Thoreau Institute and the advisory board of the Union Of Concerned Scientists, among many others.
His work in the environmental community has earned him a number of awards from some of the most prestigious environmental groups in the nation, including the California League of Conservation Voters, the Natural Resources Defense Council, The Coalition for Clean Air, Heal the Bay, Santa Monica Baykeeper and the Cesar E. Chavez Foundation.
He currently lives near Los Angeles in a self-sufficient home powered by solar energy. He has his own website at www.edbegley.com.
Lester Brown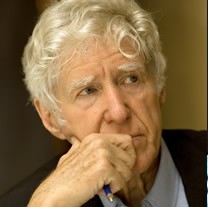 The Washington Post calls Lester Brown "one of the world's most influential thinkers." The Telegraph of Calcutta refers to him as "the guru of the environmental movement." In 1986, the Library of Congress requested his personal papers noting that his writings "have already strongly affected thinking about problems of world population and resources."

Brown started his career as a farmer, growing tomatoes in southern New Jersey with his younger brother during high school and college. Shortly after earning a degree in agricultural science from Rutgers University in 1955, he spent six months living in rural India where he became intimately familiar with the food/population issue. In 1959 Brown joined the U.S. Department of Agriculture's Foreign Agricultural Service as an international agricultural analyst.
Brown earned masters degrees in agricultural economics from the University of Maryland and in public administration from Harvard. In 1964, he became an adviser to Secretary of Agriculture Orville Freeman on foreign agricultural policy. In 1966, the Secretary appointed him Administrator of the department's International Agricultural Development Service. In early 1969, he left government to help establish the Overseas Development Council.
In 1974, with support of the Rockefeller Brothers Fund, Lester Brown founded the Worldwatch Institute, the first research institute devoted to the analysis of global environmental issues. While there he launched the Worldwatch Papers, the annual State of the World reports, World Watch magazine, a second annual entitled Vital Signs: The Trends That are Shaping Our Future, and the Environmental Alert book series.
Brown has authored or coauthored over 50 books. One of the world's most widely published authors, his books have appeared in some 40 languages. Among his earlier books are Man, Land and Food, World Without Borders, and Building a Sustainable Society. His 1995 book Who Will Feed China? challenged the official view of China's food prospect, spawning hundreds of conferences and seminars.
In May 2001, he founded the Earth Policy Institute to provide a vision and a road map for achieving an environmentally sustainable economy. In November 2001, he published Eco- Economy: Building an Economy for the Earth, which was hailed by E.O. Wilson as "an instant classic." His most recent book is World on the Edge: How to Prevent Environmental and Economic Collapse, which the Financial Times called "a provocative primer on some of the key global issues that businesses will face in the coming decades."
He is the recipient of many prizes and awards, including 25 honorary degrees, a MacArthur Fellowship, the 1987 United Nations' Environment Prize, the 1989 World Wide Fund for Nature Gold Medal, and the 1994 Blue Planet Prize for his "exceptional contributions to solving global environmental problems." More recently, he was awarded the Borgström Prize by the Royal Swedish Academy of Agriculture and Forestry and was selected one of Foreign Policy's Top Global Thinkers of 2010.
Alexandra Cousteau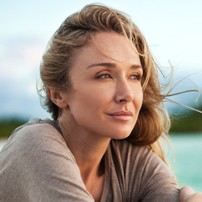 A National Geographic "Emerging Explorer," filmmaker and globally recognized advocate on water issues, Alexandra Cousteau continues the work of her renowned grandfather Jacques-Yves Cousteau and her father Philippe Cousteau, Sr. She has mastered the remarkable storytelling tradition handed down to her and has the unique ability to inspire audiences on the often the weighty issues of policy, politics and action.

Alexandra is dedicated to advocating the importance of conservation and sustainable management of water in order to preserve a healthy planet. Her global initiatives seek to inspire and empower individuals to protect not only the ocean and its inhabitants, but also the human communities that rely on freshwater resources.
In 2008, explorer, filmmaker and global water advocate Alexandra Cousteau launched the non-profit Blue Legacy International project to "empower people to reclaim and restore the world's water, one community at a time." The organization produces visual and interactive storytelling inspired by expeditions around the globe to engage people in critical conversations about the health, quality and quantity of our water resources.
Paul Hawken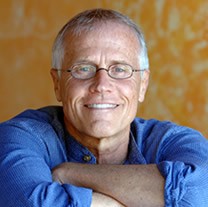 Paul Hawken is an environmentalist, entrepreneur, and author. His work includes starting ecological businesses, writing about the impact of commerce on living systems, and consulting with heads of state and CEOs on economic development, industrial ecology, and environmental policy.

He has appeared on numerous media including the Today Show, Larry King, Talk of the Nation, Charlie Rose, and has been profiled or featured in hundreds of articles including the Wall Street Journal, Newsweek, Washington Post, Business Week, Esquire, and US News and World Report. His writings have appeared in the Harvard Business Review, Resurgence, New Statesman, Inc, Boston Globe, Christian Science Monitor, Mother Jones, Utne Reader, Orion, and many other publications.
Laura Turner Seydel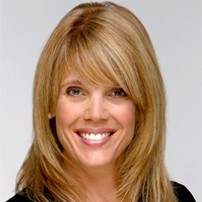 Laura Turner Seydel is a national environmental advocate and eco-living expert.

She is chairperson of the Captain Planet Foundation and Zero Waste Zone, and co-founder of Mothers and Others for Clean Air and the Upper Chattahoochee Riverkeeper.
Laura serves on her family's foundation boards including The Turner Foundation, Jane Smith Turner Foundation, the Turner Endangered Species Fund and Ted's Montana Grill. She serves on national boards including League of Conservation Voters, Defenders of Wildlife, Waterkeeper Alliance, the Green Schools Alliance and Environmental Working Group.

Laura lives with her family in their home, EcoManor, the first LEED certified Gold residence in the Southeast.

Irma Omerhodzic
More than 200,000 people took to the streets in Washington, DC, today for the People's Climate March. Tens of thousands more joined via sister marches across the globe, including Japan, the Philippines, New Zealand, Uganda, Kenya, Germany, Greece, United Kingdom, Brazil, Mexico, Costa Rica and more.
In the U.S., more than 370 marches in nearly all 50 states took place, from the town of Dutch Harbor in Alaska's Aleutian Islands to the streets of Miami, Denver, Los Angeles, Chicago and other major American cities.
EcoWatch was there covering the DC march, and interviewing climate leaders and marchers from all over the nation. Watch our more than five hours of coverage here:
The Peoples Climate March was led by a coalition of frontline communities, faith leaders, labor activists, civil rights champions and climate justice advocates demanding commonsense protections for the air we breathe, the water we drink and the health of the vulnerable communities who have the most to lose under President Trump's administration.
"The sight of more than 150,000 people taking to the streets of Washington, DC, not to mention the thousands more in cities and towns across the country, displays the true power of the climate movement," Sierra Club Executive Director Michael Brune said. "We cannot nor will not be stopped. We will speak out, we will take to the streets and we will win.
"Donald Trump can try to stick his head in the sand when it comes to protecting our clean air and water all he wants, but that will never drown out the millions of voices across the country demanding action."
According to 350.org, the number of people far outpaced the National Park Service's permitted space of 100,000 people. The march extended for more than 20 blocks down Pennsylvania Ave., with tens of thousands more surging along the mall sending a unified message to President Trump and his administration to stand up for "climate, jobs and justice."
350.org
The day began at sunrise with a water ceremony led by Indigenous peoples at the Capitol Reflecting Pool. Representatives from front line communities spoke at an opening press conference calling out President Trump for failing to address the climate crisis.
The march, which began at 12:30 p.m. EST, was led by young people of color from Washington, DC, and Indigenous leaders from across the country.
"Today we gather to see each other, to work with each other, to embrace each other and to envision a just and clean future together, one without fossil fuels," Mary Nicol, senior campaigner at Greenpeace USA, said. "We have a long struggle, but we know we will win. We will win because we stand for justice, the truth and the rights of all people."
At 3:30 p.m., crowds gathered at the Washington Monument while marches continued to take place across the country. The Peoples Climate Movement is a coalition of more than 900 organizations representing many of the major social justice, labor and environmental groups in the country, which has pledged to keep the momentum going.
The march was divided in creatively named contingents, like "Protectors of Justice," "Reshapers of Power," "Many Struggles, One Home" and "Fossil Fuel Resistance," which included the growing resistance to President Trump's and the Republican Party's dismantling of climate and environmental policies. The bloc included activists and organizations fighting oil and gas drilling, coal mining, pipelines and power plants.
"After losing the popular vote, Trump surrounded himself with fossil fuel executives, climate-deniers and Wall Street bankers hellbent on destroying our planet," Erich Pica, president of Friends of the Earth, said. "The real climate solution is to keep fossil fuels in the ground and invest in renewable energy."
Scott Parkin, senior climate campaigner at Rainforest Action Network, agreed.
"Executives at oil companies, coal companies and the Wall Street banks that finance coal mines and oil pipelines don't care about the climate or communities impacted by fossil fuels," he said. "The only motivation is short-term profit. Today, we march to not only say 'no more,' but also we will fight and we will win."
Nonprofits organizations and activists were not the only ones speaking out at the People's Climate March. Socially responsible businesses were there too, including Ben & Jerry's, Patagonia, New Belgium Brewing Company and many others. Here's a great picture of the Ben & Jerry's melting cone:
Justin Gural
The People's Climate March sent a resounding message to the Trump administration and members of Congress who continue to choose corporate interests over the health of people and planet: Take climate action now. The voice of the people will not be silenced.
"Today's actions are not for one day or one week or one year," Paul Getsos, national coordinator for the Peoples Climate Movement, said. "We are a movement that is getting stronger everyday for our families, our communities and our planet. To change everything, we need everyone."
350.org Executive Director May Boeve summed up the day perfectly.
"The first 100 days of Trump's presidency have been hard. But today I can't help but be filled with indomitable hope: We've marked the 100th day with unyielding resistance, heart and creativity.
"Today in the streets we are proving that we will continue to mobilize against Trump's fossil fuel agenda. And this is only one part of the picture: The March for Science last weekend and Monday's May Day strikes show the resistance will continue on many fronts.
"We're on the precipice of launching an ambitious new grassroots push to stop every new fossil fuel project on the table and build 100% renewable energy in towns and cities nationwide. What we are doing today gives us real leverage to get there.
"There are always holes in the Death Star, and we will keep looking for them—on the 100th day and the 1,000th. Who knows what we'll find."
Keep reading...
Show less
EcoWatch will be covering the People's Climate March all day in Washington, DC, starting with interviews around 9:15 a.m. EST of climate leaders, spokespeople and influencers. From 10:30 - 11 a.m., 10 powerful speakers will tell their stories about why they are marching. At 11 a.m., hundreds of thousands of people will start to line up for the march. There are also hundreds of sister marches around the world.
Led by frontline and Indigenous communities, the march will begin up Pennsylvania Avenue at 12:30 p.m. towards the White House. At 2 p.m., marches will begin to surround the White House grounds, sit-down, take a moment of silence and join in a heartbeat action for 100 seconds to signify our collective stake in this fight.
"On the 100th day of the Trump presidency, the Peoples Climate March will show that our movements are ready to fight for our climate, jobs and justice," 350.org's Executive Director May Boeve said.
"While Trump and his crony cabinet rollback hard-won protections of our communities and our climate, we are mobilizing to fight for the bold solutions we need. We will present our vision to replace the fossil fuel industry with a 100% clean energy economy that works for all. Today, we march. Tomorrow, we rise united across our communities to make our vision of a just and equitable world a reality."
Watch below or click here to watch on Facebook:
Keep reading...
Show less
By Eric Pooley
President Trump said recently that the tradition of rating a new president's first 100 days is "ridiculous." The White House then created a web page devoted to rating his first 100 days.
It's further proof, if anyone needed it, that the defining feature of this president's first 100 days is noise. Every day brings some piercing new alarm, making it hard to separate the momentarily disturbing from the truly damaging. But this is essential—especially for the environment.
While the president has flip-flopped on some signature issues, he's been totally consistent about dismantling protections for public health, clean air and clean water. So let's take a closer look at what he's done so far, and what it will mean for our health and our world.
Here are the four worst actions Trump took during his first 100 days—and one that's very good:
1. Hired Scott Pruitt
Trump's choice of leader for the U.S. Environmental Protection Agency (EPA) built his career by attacking the agency and its clean air and water rules.
Pruitt is beginning to staff the EPA with Beltway insiders who have made their living lobbying for weaker pollution rules on behalf of industry.
For example, it has been widely reported that Andrew Wheeler may be named as Pruitt's top deputy. Wheeler is now a lobbyist for Murray Energy, a coal mining conglomerate that is demanding an end to the rule that limits mercury pollution.
In fact, a recent analysis by Columbia University Law School showed that more than one quarter of the administration's appointees so far to environmental, energy and natural resource agencies have close ties to the fossil fuel industry. The likely result: Thousands of decisions over the next four years made by those more interested in protecting polluters than public health.
That will leave a toxic legacy of more disease and premature death.
2. Undermined Chemical Safety
Last year, a bipartisan Congress overwhelmingly passed the Lautenberg Act, a new chemical safety law that, after four decades of a broken system that flooded our stores and homes with dangerous or untested chemicals, finally constructed a strong chemical safety net.
But now the EPA has to finish writing the rules to implement it. For that, Pruitt has chosen Nancy Beck, an insider straight from the main chemical industry trade association who even within the last few weeks lobbied the agency on these very rules.
If those new rules give industry everything it wants, we'll have blown a historic chance to restore public trust and market confidence in the products consumers buy for household use. Our health would continue to be at risk—and undoing the damage would take years.
3. Asked to Slash the Federal Budget
The administration's budget proposal would cut the EPA by almost a third—more than any other agency—even though its budget is tiny to begin with.
Out of every $10 the federal government spends, only two cents go to the EPA. These cuts aren't being done to save money. They're part of an ideological crusade the public doesn't support.
If the EPA budget is cut this way, the loss of experts and institutional knowledge will reverberate for years. Detailed plans obtained by the Washington Post show that Trump and Pruitt want to cut a quarter of the workforce and abolish 56 programs with impacts from the Chesapeake Bay to Puget Sound.
Together, this will lead to more asthma attacks, more health problems for the elderly and a more dangerous future.
4. Moved to Roll Back Protections from Dirty Energy
Pruitt is now trying to gut many of the same the rules and safeguards he sued to stop as Oklahoma's attorney general. They limit the amount of arsenic and acid gases power plants can emit, reduce smog that causes respiratory problems and cut carbon pollution that causes climate change.
He has signaled hostility to the Mercury and Air Toxics Rule, despite the fact that virtually all power plants are already in compliance. The EPA chief and Trump have also taken aim at the Clean Power Plan, America's first limits on carbon pollution from power plants, without any strategy to replace it.
The energy market is moving toward cleaner energy, but slowing that process means losing clean tech jobs to other countries and a bigger cleanup for our children's generation.
5. Fueled Environmental Activism
This is the positive legacy of the Trump administration: Americans who used to take clean air and water for granted are waking up to the danger.
Membership in environmental groups is skyrocketing—the biggest question we get these days is, "What can I do?" as women and men from all walks of life are reclaiming environmentalism as a mainstream American value.
Thousands will take to the streets in Washington and other cities on Saturday for the People's Climate March. Just as a blossoming environmental awareness in the early 1970s led to some of the bedrock laws we rely on today, I believe the great awakening of 2017 will echo for years to come.
If we work together and make our voices heard, we can limit the worst of the damage Trump intends to inflict.
Eric Pooley is a senior vice president at Environmental Defense Fund and author of The Climate War.
Keep reading...
Show less
Apr. 28, 2017 01:00PM EST
The proposed Atlantic Coast Pipeline
The planned 600-mile interstate pipeline will carry 1.44 billion cubic feet per day of fracked gas from West Virginia to North Carolina, cutting through forests, critical animal habitats and pristine mountains that Dominion would be required to "reduce" between 10 to 60 feet, according to the paper released Thursday by the non-profit Chesapeake Climate Action Network.

The paper cites data from the draft environmental impact statement prepared by the Federal Energy Regulatory Council (FERC) as well as information supplied to FERC by Dominion. It also compiles information from Geographic Information System (GIS) mapping software and independent reports prepared by engineers and soil scientists.
"In light of the discovery that the Atlantic Coast Pipeline will cause 10 to 60 feet of mountaintops to be removed from 38 miles of Appalachian ridges, there is nothing left to debate," said Mike Tidwell, executive director of the Chesapeake Climate Action Network.
"Dominion's pipeline will cause irrevocable harm to the region's environmental resources. With Clean Water Act certifications pending in both Virginia and West Virginia, we call on Virginia Governor Terry McAuliffe and West Virginia Governor Jim Justice to reject this destructive pipeline."
The paper was released in coordination with the Allegheny-Blue Ridge Alliance, Friends of Nelson County, Appalachian Mountain Advocates and the Dominion Pipeline Monitoring Coalition.
Dominion, headquartered in Richmond, Virginia, is one of the nation's largest producers and transporters of energy. The developer promises that the Atlantic Coast Pipeline will have "minimal environmental impact" and that "best-in-class restoration and mitigation techniques will be used to protect native species, preserve wetland and water resources, control erosion and minimize emissions." Duke Energy, Piedmont Natural Gas and Southern Company Gas also have a stake in the project.
As DeSmog reported, President Trump's team has listed the Atlantic Coast Pipeline among the White House's top priorities for infrastructure projects.

Environmentalists and other opponents argue that the pipeline will have adverse effects on sensitive habitats, reduce property values and introduce dangerous precedents for the seizure of private property through eminent domain.
Joyce Burton, a board member of Friends of Nelson County, expressed fears that Dominion's plan to build the pipeline on steep and landslide-prone Appalachian slopes could be catastrophic.
"Many of the slopes along the right of way are significantly steeper than a black diamond ski slope," Burton said.
"Both FERC and Dominion concede that constructing pipelines on these steep slopes can increase the potential for landslides, yet they still have not demonstrated how they propose to protect us from this risk. With all of this, it is clear that this pipeline is a recipe for disaster."
Opponents of the pipeline are demanding more transparency from the company.
Ben Luckett, a staff attorney at Appalachian Mountain Advocates, said it was "astounding" that FERC has not required Dominion to produce a plan for dealing with the millions of cubic yards of excess rock and soil that will result from cutting down the 38 miles of ridgetop for the pipeline.
"We know from experience with mountaintop removal coal mining that the disposal of this material has devastating impacts on the headwater streams that are the lifeblood our rivers and lakes," Luckett added.
"FERC and Dominion's complete failure to address this issue creates a significant risk that the excess material will ultimately end up in our waterways, smothering aquatic life and otherwise degrading water quality. Without an in-depth analysis of exactly how much spoil will be created and how it can be safely disposed of, the states cannot possibly certify that this pipeline project will comply with the Clean Water Act."
Dan Shaffer, a spatial analyst with the Dominion Pipeline Monitoring Coalition, said there are too many risks involved with the project.
"Even with Dominion's refusal to provide the public with adequate information, the situation is clear: The proposed construction plan will have massive impacts to scenic vistas, terrestrial and aquatic habitats, and potentially to worker and resident safety," Shaffer said.
"There is no way around it. It's a bad route, a bad plan and should never have been seriously considered."
Here are some of the new paper's key findings:
• Approximately 38 miles of mountains in West Virginia and Virginia will see 10 feet or more of their ridgetops removed in order to build the Atlantic Coast Pipeline.
• This figure includes 19 miles in West Virginia and 19 miles in Virginia.
• The majority of these mountains would be flattened by 10 to 20 feet, with some places along the route requiring the removal of 60 feet or more of ridgetop.
• Building the ACP on top of these mountains will result in a tremendous quantity of excess material, known to those familiar with mountaintop removal as "overburden."
• Dominion would likely need to dispose of 2.47 million cubic yards of overburden, from just these 38 miles alone.
• Standard-size, fully loaded dump trucks would need to take at least 247,000 trips to haul this material away from the construction site.
Keep reading...
Show less
Apr. 28, 2017 01:53PM EST
President Trump plans to sign an executive order today intended to aggressively expand drilling in protected waters off the Atlantic and Arctic oceans.
The new EO will direct U.S. Interior Sec. Ryan Zinke to review the current offshore drilling plans, which limits most drilling to parts of the Gulf of Mexico and Alaska's Cook Inlet, and reexamine opening parts of the Atlantic and Arctic oceans to drilling. The EO will also roll back President Obama's permanent ban on drilling in the Arctic, issued in the last full month of his presidency. Zinke cautioned reporters that implementation of the EO will be "a multi-year effort," and several groups have pledged lawsuits to further slow down the process.
"Interior Sec. Ryan Zinke is dead wrong," said Greenpeace USA senior climate and energy campaigner Diana Best.
"Renewable energy already has us on the right track to energy independence, and opening new areas to offshore oil and gas drilling will lock us into decades of harmful pollution, devastating spills like the Deepwater Horizon tragedy and a fossil fuel economy with no future. Scientific consensus is that the vast majority of known fossil fuel reserves—including the oil and gas off U.S. coasts—must remain undeveloped if we are to avoid the worst effects of climate change."

Best added that Trump's latest executive order does not have popular support, and instead caters to "Trump's inner circle of desperate fossil fuel executives."
"Holing up at Mar-a-lago may protect Trump from an oil spill," she said, "but it will not protect him and his cabinet of one percenters from the millions of people in this country—from California to North Carolina—who will resist his disastrous policies."
Waterkeeper Alliance Executive Director Marc Yaggi agrees. "This attempt to greatly expand offshore drilling into the Arctic and Atlantic is a blatant prioritization of fossil fuel profits over the health of our climate and coastal communities," he said. "President Trump is ignoring the cries of citizens who have said offshore drilling poses too great a threat to their economies and ways of life."
For a deeper dive:
New York Times, AP, Axios, Politico, NPR, LA Times, Bloomberg, USA Today, The Hill, ThinkProgress
For more climate change and clean energy news, you can follow Climate Nexus on Twitter and Facebook, and sign up for daily Hot News.
Keep reading...
Show less
Apr. 28, 2017 02:06PM EST
NOAA Photo Library

The National Oceanic and Atmospheric Administration (NOAA) announced Thursday it is investigating the unusually high number of humpback whale deaths off the U.S. Atlantic Coast.
A total of 41 humpback whales died in the waters off Maine to North Carolina since January 2016, including 15 that washed up dead this year. That's about three times more than the region's annual average of just 14 humpback deaths.
"The increased numbers of mortalities have triggered the declaration of an unusual mortality event, or UME, for humpback whales along the Atlantic Coast," said Mendy Garron, stranding coordinator at the NOAA Fisheries Greater Atlantic Region, on Thursday.
A UME is issued whenever there is an "unexpected, involves a significant dieoff of any marine mammal population, and demands immediate response," she added.
So far, NOAA has examined 20 of the whales that died last year and determined that 10 of the mammals "had evidence of blunt force trauma or pre-mortem propeller wounds" likely from marine vessels, the agency said.
The whales may be moving around in search of prey, exposing themselves to shipping traffic, researchers suggested.
"It's probably linked to resources," Greg Silber, the large-whale recovery coordinator for NOAA fisheries, told reporters. "Humpback whales follow where the prey is."
The other half of the whales that were examined had no obvious signs of what caused their demise.
"Whales tested to date have had no evidence of infectious disease," Garron said.
The scientists stressed that they are unsure about what is causing the spike in humpback deaths.
"The answer is really unknown," Silber said.
Keep reading...
Show less
Apr. 28, 2017 02:41PM EST
By Dave Anderson
Rick Perry said Tuesday that the Trump administration is having "very classified" conversations about preempting state and local support for renewable energy under the pretense of national security.
Perry's remarks came during an on-stage interview at the 2017 Bloomberg New Energy Finance Summit.
During an on-stage interview, Perry was asked if the administration would interfere with state policies requiring utilities to get power from renewable sources. Such a move would potentially destroy efforts by California, New York and other states to fight climate change by encouraging the growth of clean power.
Perry didn't rule it out, saying the reliability of the grid was a matter of national security.
"That's a conversation that will occur over the next few years," Perry said. "There may be issues that are so important that the federal government can intervene."
And according to Time's Justin Worland:
During a question and answer period, Perry also suggested that increased reliance on renewable energy sources like wind and solar might make the grid unreliable given they only work when the sun is shining and the wind is blowing, creating national security concerns. The Trump administration might try to preempt state and local governments that use policy to encourage clean energy to address those concerns, Perry said.
"There's a discussion, some of it very classified that will be occurring as we go further," Perry said. "The conversation needs to happen so the local governors and legislators, mayors and city council understand what's at stake here in making sure that our energy security is substantial."
Saqib Rahim of E&E News provided a slightly different quote from Perry:
"There's a conversation, there's a discussion, some of it obviously very classified, that will be occurring as we go forward, to make sure that we have the decisions made by Congress, in a lot of these cases, to protect the security interests of America," he said at BNEF's The Future of Energy Summit, "and that states and local entities do in fact get preempted with some of those decisions."
Perry's remarks re-sparked earlier concerns that the Trump administration could seek to preempt renewable energy standard policies that are now in place in 29 states, as well as renewable energy goals adopted by another nine states. The growing number of local communities that have committed to transitioning to 100 percent renewable energy could also come under fire from the Trump administration.
Renewable Energy Is Reliable and Makes America Safer—Just Ask the Department of Energy
Rick Perry is also facing scrutiny for ordering a study examining "electricity markets and reliability" that was tasked to his Chief of Staff Brian McCormack, who previously played a central role in attacks against rooftop solar for the Edison Electric Institute. Also named to lead work on the study is political appointee Travis Fisher. Fisher previously worked for the Institute for Energy Research (IER) and American Energy Alliance (AEA), which have received ample funding from the Koch brothers and coal industry. IER and AEA have long sought to undermine renewable energy standards in states like North Carolina, a national leader in solar energy.
Christian Roselund of PV Magazine responded to Perry's study order by pointing out that the National Renewable Energy Laboratory (NREL)—one of the Dept. of Energy's 17 National Laboratories—has already written studies that show we can rely on renewable energy to provide much more of our electricity than it does today. In fact, one 2012 NREL study found that we could get 80 percent of our electricity from renewable sources by 2050 using existing technologies. Other studies by states and grid operators confirm that renewable energy is reliable.
Another NREL study documented the significant health and environmental benefits generated by the state renewable energy standards that the Trump administration could try to preempt. In short, these policies make Americans safer by reducing harmful pollution emitted when we burn fossil fuels—especially coal—to produce electricity.
Other reports by clean energy experts have documented the economic security benefits of these state renewable energy standards, which have supported the growth of jobs in the booming solar and wind power industries.
Real world experience also shows that renewable energy is working just fine. Texas, the state where Rick Perry was governor, actually leads the nation in wind energy generation. In fact, nearly a quarter of the electricity generated in Texas during the first quarter of 2017 came from wind.
Ask the Department of Defense, Too
The Dept. of Defense does not appear to share the Trump administration's concerns about renewable energy. In fact, the military has made significant investments in renewable energy in order to enhance national security—an investment that continues with Trump in the White House. The U.S. Navy just recently refuted misleading claims that a new wind farm could interfere with a radar system made by some Republican lawmakers in North Carolina who wrote a letter to the Trump administration.
Climate Change Is a Real Threat to Energy and National Security
In 2015, the Dept. of Energy released a report that documented the threat climate change poses to energy security—and by extension national security—in every region of the U.S.
The Dept. of Defense has also documented the national security risks posed by climate change— risks James Mattis acknowledged during his confirmation as Trump's Secretary of Defense.
Trump's efforts to rollback limits on carbon dioxide pollution from power plants and his embrace of the so-called "clean coal" put the nation's energy and national security at further risk from climate change. Preempting state and local support for renewables would only increase those risks.
Rick Perry Could Support Renewable Energy by Working for a Smart Grid
Greentech Media reported that Perry made only "sparse" mention of renewable energy at the Bloomberg New Energy Finance Summit, but did say he wants to "help renewable energy make its way to the grid … "

Preempting local and state support for renewable energy would only ensure that less renewable energy makes its way to the grid. Perry could instead take positive steps to support integration of renewable energy by working to build a smart grid, the topic of a Dept. of Energy website. He could also support the energy storage revolution that is now underway, thanks in part to earlier investments by the Dept. of Energy.
Unfortunately, the Trump administration's energy policy seems to more squarely align with fossil fuel and utility interests who seek to undermine state and local support for renewable energy.
The Trump Team Is Full of Opponents of State and Local Support for Renewable Energy
Travis Fisher is not the only political pick by the Trump administration that comes with a history of attacking state and local policies that have fueled the growth of renewable energy to benefit funders in the fossil fuel or utility industry.

Trump tapped Thomas Pyle, also of the Institute for Energy Research (IER) and American Energy Alliance (AEA), to run his Dept. of Energy transition team. IER and AEA have targeted state renewable energy standard policies with misleading attacks for years. During the 2016 election, Trump responded to an AEA questionnaire with pledges to "review" key U.S. clean energy and climate change policies, including the U.S. Environmental Protection Agency's Clean Power Plan and science-based endangerment finding for greenhouse gas emissions. Trump has already fulfilled part of that pledge by beginning the process of rolling back the Clean Power Plan.
Trump similarly chose climate denier Myron Ebell of the Competitive Enterprise Institute to lead his Environmental Protection Agency transition team. Like Fisher and Pyle, Ebell has attacked renewable energy standards in states like Ohio. Greentech Media recently took a rather revealing look at the backgrounds of some other members of Trump's energy beachhead team.
No Uncertainty About State and Local Support for Renewable Energy
At this point, it remains unclear how exactly the Trump administration would use the pretense of reliability concerns to preempt state and local support for renewable energy. If it does seek to preempt state and local control, it will certainly face significant opposition from states and local communities—including those led by Republicans—that are already leading the way on renewable energy.
Keep reading...
Show less
Apr. 28, 2017 02:22PM EST
ExxonMobil must pay $20 million for violating the Clean Air Act more than 16,000 times at a Texas plant, a district judge ruled this week.
The ruling against Exxon in a suit brought by Environment Texas and the Sierra Club found that the oil giant failed to update emissions-reductions technology at its Baytown, Texas refining and chemical plant.
In their suit, the groups alleged the plant illegally released more than 10 million pounds of pollutants between 2005 and 2013, while Exxon gained more than $14 million in economic benefits.
"Today's decision sends a resounding message that it will not pay to pollute Texas," Neil Carman, clean air program director for the Sierra Club's Lone Star Chapter, said in a statement. "We will not stand idly by when polluters put our health and safety at risk."
For a deeper dive:
For more climate change and clean energy news, you can follow Climate Nexus on Twitter and Facebook, and sign up for daily Hot News.

Keep reading...
Show less