This website uses cookies to ensure you get the best experience while browsing it. By clicking 'Got It' you're accepting these terms.


The best of EcoWatch, right in your inbox. Sign up for our email newsletter!
Jones Gap State Park in Greenville County, South Carolina.
Jason A G / Flickr / CC BY-ND 2.0
A federal judge invalidated the Trump administration's suspension of the Clean Water Rule, effectively reinstating the Obama-era regulation in 26 states.
The 2015 rule, also known as Waters of the United States (WOTUS) defines which waters can be protected from pollution and destruction under the Clean Water Act. It protects large water bodies such as lakes and rivers, as well as small streams and wetlands.
By Amy Souers Kober
This year marks the 50th anniversary of the Wild and Scenic Rivers Act—a landmark law protecting outstanding, free-flowing rivers nationwide. As part of our celebration of this milestone, we are releasing a new film on Tuesday, 5,000 Miles of Wild.
EcoWatch Daily Newsletter
Big Sunflower River (Mississippi). American Rivers
American Rivers released its America's Most Endangered Rivers report Tuesday identifying ten rivers under imminent threat.
The annual report, now in its 33rd year, is unique in its spotlight on the Trump administration and industry-friendly members of Congress pushing policies that directly harm the iconic rivers.
Administrator of the Environmental Protection Agency Scott Pruitt. Official White House Photo by Mitchell Resnick
The U.S. Environmental Protection Agency (EPA) put a two-year suspension on the Clean Water Rule, an Obama-era policy defining which waters can be protected against pollution and destruction under federal law.
Last year, President Trump declared the 2015 law, also known as Waters of the United States (WOTUS), "a horrible, horrible rule," tasking EPA Administrator Scott Pruitt to replace it with a looser and more "industry-friendly" definition, the New York Times reported.
American Rivers named the Connecticut River Conservancy a 2017 Cleanup Champion. Connecticut River Conservancy
By Chelsea Alley
There is a wide variety of trash found at river cleanups—from shopping carts to sofas, bottles to baby dolls. National River Cleanup volunteers work to make these waterways trash-free—removing unique and common items alike. In no particular order, below are the five most common trash items found at river cleanups:
iStock
By Rebecca Long, American Rivers
On June 27 Administrator Scott Pruitt of the U.S. Environmental Protection Agency (EPA) announced a roll back of an Obama-era administration policy that protected more than half the nation's streams from pollution. "We are taking significant action to return power to the states and provide regulatory certainty to our nation's farmers and businesses," Pruitt said in a statement at the time. But what is the Clean Water Rule (CWR), why was it never implemented, and how will repealing it affect the drinking water of one in three Americans?
The Obama administration introduced the Clean Water Rule, also known as the Waters of the United States rule, in 2015. The regulation was meant to clarify portions of the 1972 Clean Water Act (CWA). The CWA explicitly protects the "waters of the United States," which are defined under previous regulations as "traditional navigable waters, interstate waters, all other waters that could affect interstate or foreign commerce, impoundments of waters of the United States, tributaries, the territorial seas, and adjacent wetlands."
However, under the CWA, it was difficult to discern if certain bodies of water were federally protected or not. Were wetlands adjacent to non-navigable tributaries of navigable waters protected or not? Confusing, right? These uncertainties lead to frustrations between developers and environmental protection groups, and ultimately, were addressed several times by the U.S. Supreme Court.
On May 27, 2015, the EPA and the Army Corps of Engineers released the CWR as a means to clarify the CWA. The rule maintained much of the old definition of the "Waters of the United States," but took into account past Supreme Court rulings, public comment, as well as a major scientific assessment known as the Connectivity of Streams and Wetlands to Downstream Water Assessment. This assessment concluded that "streams, regardless of their size or how frequently they flow, are connected to and have important effects on downstream waters." Naturally, large bodies like lakes and rivers were listed, but the rule also found streams (intermittent and ephemeral ones too), ponds, and other smaller features that have connections to these bigger, "navigable" waterways are indeed federally protected.
Since October 2015, the Clean Water Rule has been stuck in federal appeals court. But just because the rule hasn't been fully implemented, doesn't mean repealing it won't have long-term effects on our drinking water, environment, economy and much more.
According to the EPA, within the continental U.S., about 117 million people, or more than one third of the total U.S. population, get some or all of their drinking water from public drinking water systems that rely at least in part on intermittent, ephemeral or headwater streams. These are the same intermittent, ephemeral or headwater streams that the Trump administration's EPA wants to no longer protect by revoking the Clean Water Rule. By slashing clean water safeguards, the President and Pruitt are putting the health of hundreds of millions of us at risk.
Not only is our drinking water at risk, but clean water is essential to the economy. Our $887-billion outdoor recreation economy supports 7.6 million American jobs, and it all depends on clean water. In 2011 alone, hunters spent $34 billion, anglers spent $41.8 billion and wildlife watchers spent $55 billion. The money that sportsmen spend in pursuit of their passion supports everything from major manufacturing industries to small businesses in communities across the country.
The streams and wetlands that the CWR protects not only affect the water quality for fish downstream, but also provides nesting habitat for more than 50 percent of North American waterfowl. Wetlands span some 110 million acres across the U.S., providing critical habitat for fish and wildlife as well as aiding in filtration of contaminated runoff and groundwater storage. If we lose these wetlands, we risk losing habitat for fish and wildlife and the economic boost given by those on the quest for the perfect catch.
What happens upstream, effects those downstream. What we do today to protect our water, protects our water tomorrow. It's that simple.
We have until Sept. 27, join us in telling the EPA and Administrator Pruitt that we need to strengthen, not weaken, safeguards for clean water.
Lake Mead, which stores Colorado River water, shows a bath tub ring from low water levels. Photo credit: Bureau of Reclamation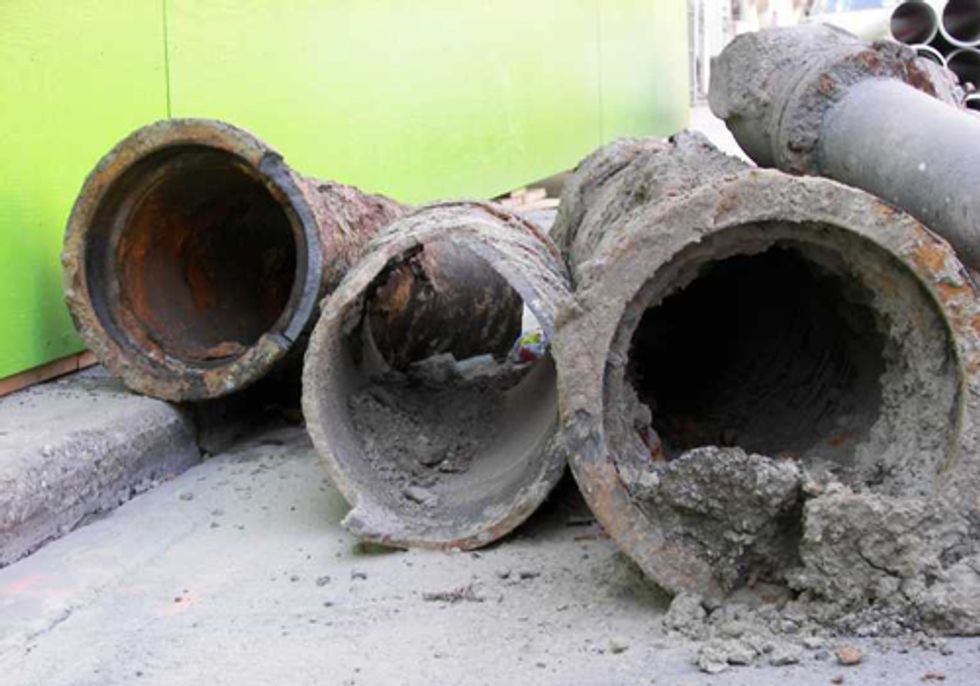 Innovative financing and pricing flexibility are key to preparing the nation's aging freshwater systems to handle growing demand and environmental challenges, according to a Charting New Waters report released Jan. 26 by The Johnson Foundation at Wingspread, American Rivers and Ceres.
The Financing Sustainable Water Infrastructure report, is the product of a meeting convened by The Johnson Foundation, in collaboration with American Rivers and Ceres, which brought together a group of experts to discuss ways to drive funding toward the infrastructure needed for the 21st century.
Largely built on systems developed during the 19th and early 20th centuries, U.S. water infrastructure faces profound problems of aging components, outdated technology and inflexible governance systems ill-equipped to handle current consumption, environmental and economic problems.
Presently, about 6 billion gallons of expensive, treated water is being lost in the U.S. each day due to leaky and aging pipes—some 14 percent of the nation's daily water use. This pervasive water waste is underscored by the fact the American Society of Civil Engineers gives the nation's water systems a D-, the lowest grade of any infrastructure including roads and bridges.
The report concludes that rebuilding and operating our water systems as they are presently built would be enormously inefficient. One major problem is the very nature of the systems themselves—where drinking water, stormwater and wastewater are built, financed and operated as entirely distinct units rather than as more efficient, interconnected systems. Another major problem is myopic, inflexible water-pricing systems that fail to distinguish between various water uses and generally undervalue water.
In order to achieve more sustainable, resilient and cost-effective freshwater systems, the report recommends bold new approaches for financing and operating public water systems, including:
• Local water solutions that can improve efficiencies, including green infrastructure, closed-loop systems and water recycling
• Flexible water pricing and revenue structures that distinguish between drinking water and various other types of water, such as lawn water and toilet water
• System-wide, full-cost accounting of water services and financing mechanisms
• Less reliance on state and federal funding and more reliance on private, market-based financing mechanisms that can support local, customer-supported solutions.
"While the deteriorating state of the nation's water infrastructure is not a secret, we have lacked workable strategies and policies to finance the changes needed," said Lynn Broaddus, director, Environment Programs at The Johnson Foundation. "This report addresses the critical linkage between financing and sustainability that was initially raised by the Charting New Waters consensus report in 2010. It's not enough to pay for new water infrastructure—we need the financing to actually drive a new, sustainable water infrastructure that will take care of generations to come."
 
Jeffrey Odefey, director of Stormwater Programs at American Rivers, said, "Clean water and resilient ecosystems are absolutely vital to our health, our communities, and economy. This timely report lays out clear directions to ensure that our communities grow into the future with safe, reliable water supplies and healthy rivers and streams."
Sharlene Leurig, senior manager of Water and Insurance Programs at Ceres, said, "This report makes clear that our nation's water infrastructure system is broken and dramatic changes are needed. Rethinking how we finance and operate our vast water systems is not a choice, it's a must. We have the engineering and land use tools we need to ensure our water systems can stand up to 21st century challenges. The key will be partnerships and cooperation between business, government and public interest groups to finance these new tools."
The Johnson Foundation is releasing this report as part of its work with Charting New Waters, an effort it formally launched in 2010 dedicated to catalyzing new solutions to U.S. freshwater challenges. Charting New Waters is composed of a diverse group of leaders from business, agriculture, academia and environmental organizations that have publicly committed to improving U.S. freshwater resources by advancing the principles and recommendations of the group. 
The initial phase of work led to the release of Charting New Waters: A Call to Action to Address U.S. Freshwater Challenges, a consensus report issued on Sept. 15, 2010. Download the report here.
As part of its ongoing Charting New Waters effort, The Johnson Foundation is also hosting a series of Regional Freshwater Forums that convene experts to examine freshwater challenges, successes, innovations and potential solutions that can bridge geographies and inform national policy. The first Forum took place in Denver, Colo., in October 2011.
For more information, click here.
—————
The Johnson Foundation at Wingspread is dedicated to serving as a catalyst for change by bringing together leading thinkers and inspiring new solutions on major environmental and regional issues. For additional information about Charting New Waters, or to learn more about The Johnson Foundation at Wingspread, visit www.johnsonfdn.org.
Ceres is an advocate for sustainability leadership. It leads a national coalition of investors and public interest groups working with companies to address sustainability challenges such as global climate change and water scarcity. Ceres also directs the Investor Network on Climate Risk (INCR), a network of 100 institutional investors with collective assets totaling about $10 trillion. For more information, visit www.ceres.org.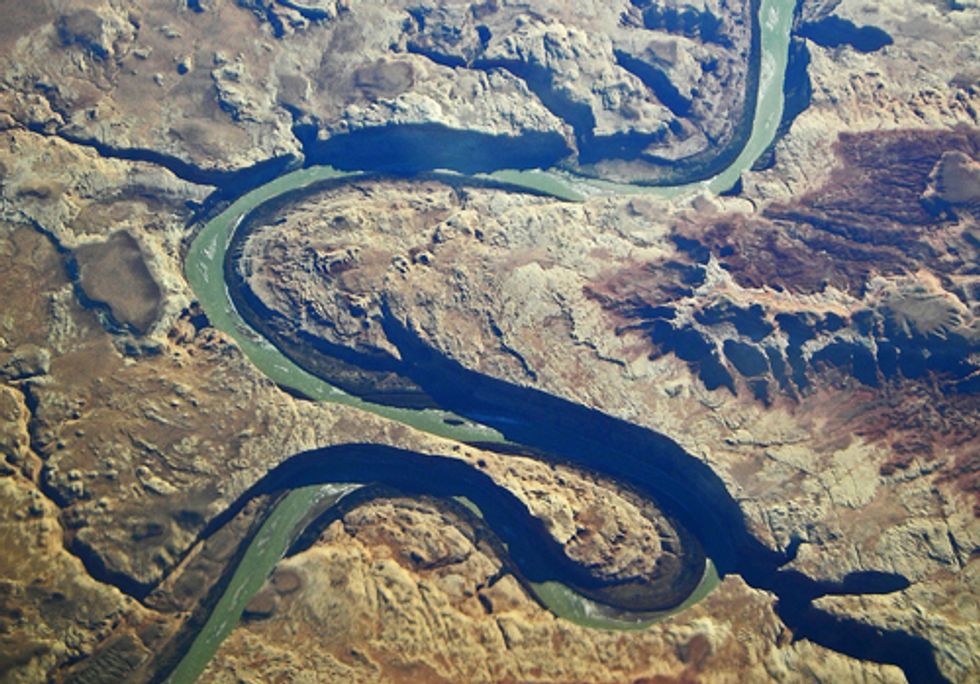 The Flaming Gorge pipeline would be far too expensive and would harm the Green River's world-class recreation and tourism economies, businesses and river advocates said Dec. 19.
American Rivers, American Whitewater and the Colorado River Outfitters Association called on the Federal Energy Regulatory Commission (FERC) to deny a private developer's preliminary permit application for the massive water project.
"This pipeline is so costly it would result in the most expensive water in Colorado's history," said Matt Rice, Colorado Conservation director for American Rivers. "A project of this size, cost, and environmental impact is simply not feasible. And, we have cost effective alternatives for meeting future water demands on the Front Range. FERC should deny this permit and not waste taxpayer dollars studying a project that will never get built."
"We ask that FERC take a close look at all relevant information regarding the proposed project as they make a decision on the preliminary permit application," said Nathan Fey, director of the Colorado River Stewardship Program for American Whitewater. "American Whitewater maintains the belief that the project is not feasible, has not proven its compliance with the Endangered Species Act or the Record of Decision on Flaming Gorge Operations, nor is it in the public interest. We are asking FERC to deny the preliminary permit application for these reasons."
"The Green River is currently a very fragile component of the Colorado River system. Colorado River Outfitters firmly believe that any further compromise of this precious resource would have a devastating effect on the entire river system and on the communities that depend on it," said Tom Kleinschnitz, chairman of the Colorado River Outfitters Association.
The Flaming Gorge Pipeline, also known as the Regional Watershed Supply Project, would divert up to 250,000 acre-feet of water from Flaming Gorge Reservoir out of the Colorado River Basin to the Front Range in Colorado. The project costs are estimated to exceed $6 billion, with water costs over $4500 per acre-foot per year.
The Green River is the largest tributary of the Colorado River, and carves some of the most iconic river canyons in the West, such as Lodore Canyon in Dinosaur National Monument, Desolation-Gray Canyons and Stillwater Canyon in Canyonlands National Park. The Green River sustains world-class recreation and tourism economies, endangered fish species and critical riverside habitats in the Green and Colorado River basins.
For more information, click here.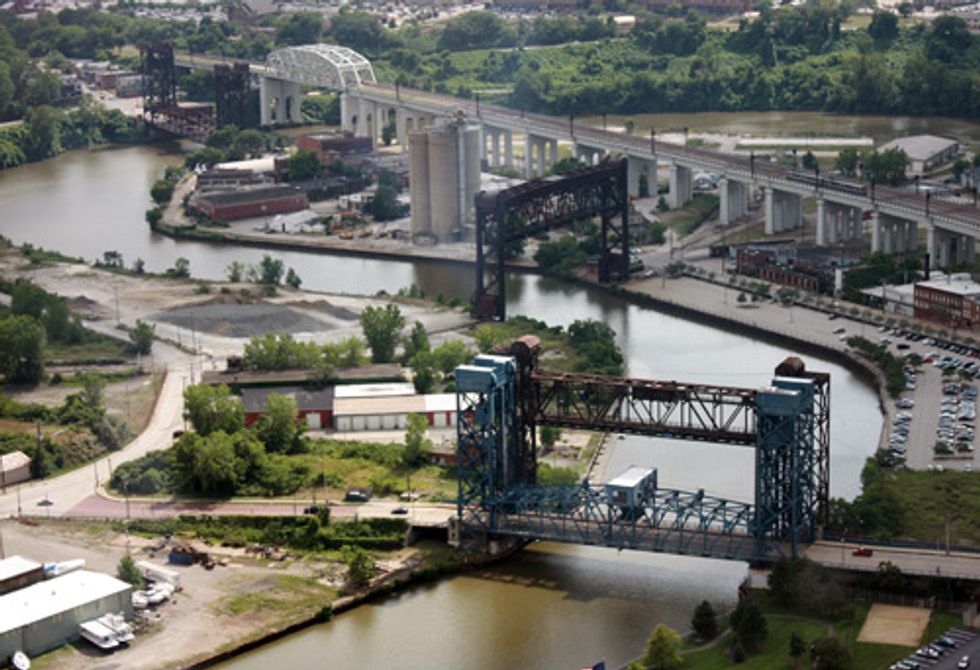 By Stacey Detwiler
In the spring, the Obama administration released a national Clean Water Framework to demonstrate its commitment to safeguarding our nation's rivers, lakes and streams for clean water and public health. To solidify this commitment, the U.S. Environmental Protection Agency (EPA) and the Army Corps of Engineers released draft guidance to clarify the scope of the Clean Water Act. This draft guidance restores protections to the small streams and wetlands that form our mighty rivers that have been put into question by two Supreme Court decisions by providing a consistent approach to determine what waters are protected from pollution and destruction under the Clean Water Act.
Here's What You Can Do Right Now
Today, as protections for our rivers, lakes and streams are under attack in Congress, it is more important than ever to let the Obama administration know that you support clean water protections to keep your local waters safe enough to get your drinking water from and clean enough to fish and swim in. Tell @WhiteHouse to stand strong for clean water and to move forward to clarify the scope of the Clean Water Act.
Here are the people who need to hear from you:
Facebook
Go to their Facebook page to post a message on their wall. Customize your message to them. Tell them why it's important to you that they protect your clean water. Note—your comments may not be publicly displayed on their Facebook page, depending upon the privacy settings they put on it.
Suggested Posts
Here are some sample posts you can use:
Restoring protections for our rivers, lakes and streams by clarifying the scope of the Clean Water Act is critical to the health of our nation's rivers and the protection of our safe, clean drinking water supplies.
Since the Clean Water Act went into effect nearly 40 years ago, the number of waters that are safe for swimming and fishing has doubled. Thanks for your commitment to restoring clean water protections.
Protections for our rivers, lakes and streams are under attack in Congress. Stand strong for clean water.
Clean water is the foundation of healthy communities and a healthy environment. Stand strong on clean water protections.
Protect drinking water sources for 117 million Americans and stand strong on efforts to restore protections for small streams and wetlands under the Clean Water Act.
Our waters should be safe enough for swimming and fishing and safe enough to get our drinking water supplies from. Stand strong on clean water and move forward with efforts to clarify the scope of the Clean Water Act.
Twitter
Click the links to tweet the White House and the EPA. Customize your message to them and tell them why it's important to you that they protect your clean water.
Help spread the word by sharing on Twitter and Facebook to protect your right to clean water today.
For more information, click here.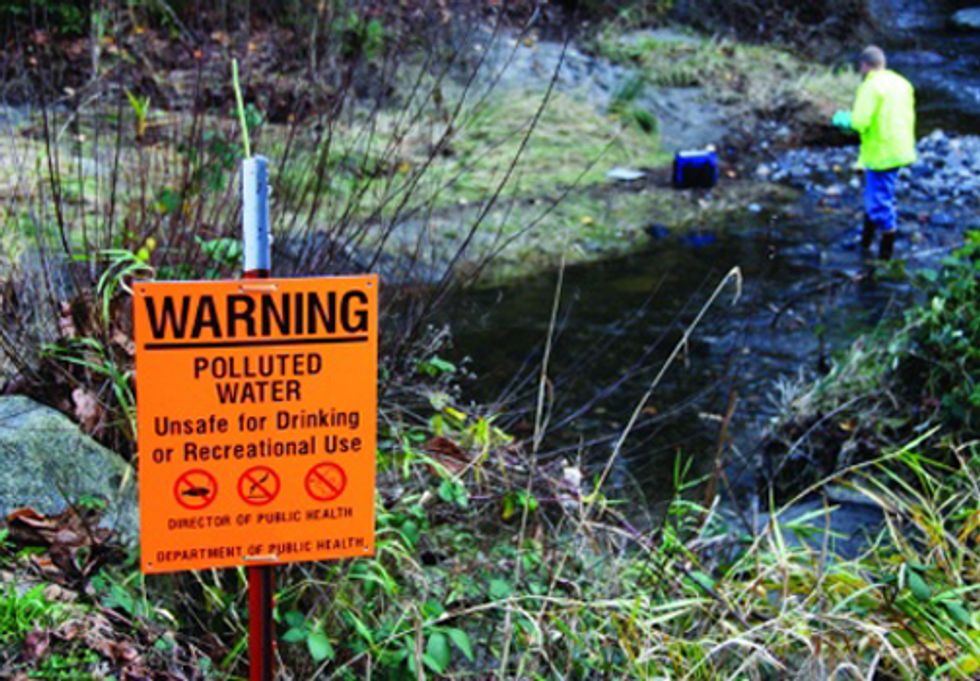 As we prepare to celebrate the 40th anniversary of the Clean Water Act, we are faced with yet another attempt to slash the regulations that keep our drinking water safe.
This week, our senators will vote on an amendment that would effectively prevent the Army Corps of Engineers from clarifying which waters it can protect under the Clean Water Act.
Act now—tell your senators to oppose this amendment that would threaten the critical protections for our clean water.
Supreme Court decisions on the Clean Water Act have created confusion about the types of waterways that can be protected. Because of that confusion, more than 10,000 wetlands, streams, rivers and lakes (including more than 5,000 sources of public drinking water supplies) were declared unprotected by the Army Corps of Engineers since 2001.
Stopping the Army Corps of Engineers from addressing and clarifying the scope of the Clean Water Act will only put more of our critical drinking water resources at risk. Click here to send a message to the Senate today insisting that they reject this dirty amendment.
It's up to us all to stand up for clean water and stop the assault on our environmental laws.
For more information, click here.