This website uses cookies to ensure you get the best experience while browsing it. By clicking 'Got It' you're accepting these terms.
Canadian Prime Minister Justin Trudeau at World Bank Group headquarters during Trudeau's first official visit to Washington, DC in March 2016. Franz Mahr / World Bank / CC BY 2.0
By Andy Rowell
With just over a week to go until the May 31 deadline set by Kinder Morgan for the Canadian Government to resolve all financial and political issues surrounding its highly controversial Trans Mountain pipeline, some 236 civil society groups from 44 countries have written to Justin Trudeau to tell him to drop his support for the project.
Kinder Morgan's Trans Mountain Pipeline will triple the amount of dirty tar sands being shipped from Alberta to the coast of British Columbia.
Emma Cassidy / Greenpeace
By Andy Rowell
As the clock ticks down until the May 31 deadline for the controversial Kinder Morgan Trans Mountain pipeline project, which will triple the amount of tar sands being transported from Alberta to the British Columbian coast, the campaign against its expansion is spreading abroad.
On Sunday in Seattle, more than 120 miles south of where the pipeline hits the coast, hundreds of "kayactivists" took to the water to protest against the pipeline.
EcoWatch Daily Newsletter
Google maps
By Carol Linnitt
A pipeline owned by Paramount Resources Ltd. released an estimated 100,000 liters (approximately 26,000 gallons) of crude oil and 190,000 liters (approximately 50,000 gallons) of produced water near Zama City, in northwest Alberta, according to an April 11 incident report filed with the Alberta Energy Regulator.
The release was discovered after company personnel looked into a low-pressure alarm from the company's leak detection system, the incident report states. The emergency status of the spill ended April 16.
British Columbia Wine Institute
By Andy Rowell
They say that oil and water do not mix. And now the proverb applies to oil and wine.
There is an escalating tension in Canada between the Albertan and British Columbian (B.C.) governments over the disputed Kinder Morgan Trans Mountain Pipeline, which is due to transport tar sands from Alberta to the B.C. Coast.

By Andy Rowell
The inherent risks of transporting crude oil have once again been brutally and painfully exposed after a massive explosion in Quebec, Canada left part of an affected town looking like a war zone.
At least five people died when a crude oil train derailed and blew up on Saturday, causing an explosion that has been compared to an atomic bomb. An estimated 40-50 people are missing, many whom had been enjoying a late night drink in a local bar. An estimated 30 buildings have been completely incinerated.
The fire and explosion was so intense that the local police are warning that some bodies may never be recovered or identified. The explosion happened in the picturesque lakeside town of Lac-Megantic, which is close to the U.S. border with Maine. The train had been bringing shale oil from the Bakken Field in North Dakota to a refinery in Saint John, New Brunswick.
In the aftermath of the disaster the on-going debate as to whether it is safer to transport oil via pipeline or railroad has once again been raging. The disaster may well be used by the proponents of the Keystone XL pipeline to argue that pipelines are safer.
Both transport modes have problems. Edward Whittingham, the executive director of the Canadian research organization, the Pembina Institute, argues there are safety and environmental risks inherent in both pipelines and railroads. We only have to think back to Exxon's recent Arkansas spill to know that pipelines in the U.S. are not that safe either.
But for the moment, even as Canada's tar sands are delivered apace, there is no clear route for them to get to the international markets. That is why they continue to press the U.S. to approve the Keystone XL pipeline.
Despite this on-going uncertainty, Canada is looking to exploit another heavy form of oil too in Northern Alberta. Think of it as "Tar Sands Two"—except this time its called Dolofudge and has the consistency of peanut butter.
This sludgy bitumen like substance is not like the tar sands and found in the region's sands, but it is located in the porous rocks of the region's limestone and dolomite, hence the name Dolofudge. The Canadians are saying the region could contain some 500 billion barrels of Dolofudge—more than the combined recoverable reserves of Saudi Arabia and Venezuela.
Dolofudge is not even included in the traditional oil reserve amounts of Canada, because no one has managed to extract it on a commercial scale. But one pilot study is now up and running in the West Athabascan Grosmont, about 100 kilometres west of the tar sands center of Fort McMurray, Alberta.
How much Dolofudge is recoverable is anyone's guess. What we do know is that with any new oil development there is a huge amount of hype which may not bear any resemblance to reality. One analyst has warned that developing the new fudge reserves is "fraught with blind alleys and unanticipated setbacks."
The trouble is, that is what they used to say about tar sands and it never stopped the oil industry before.
Visit EcoWatch's TAR SANDS page for more related news on this topic.
——–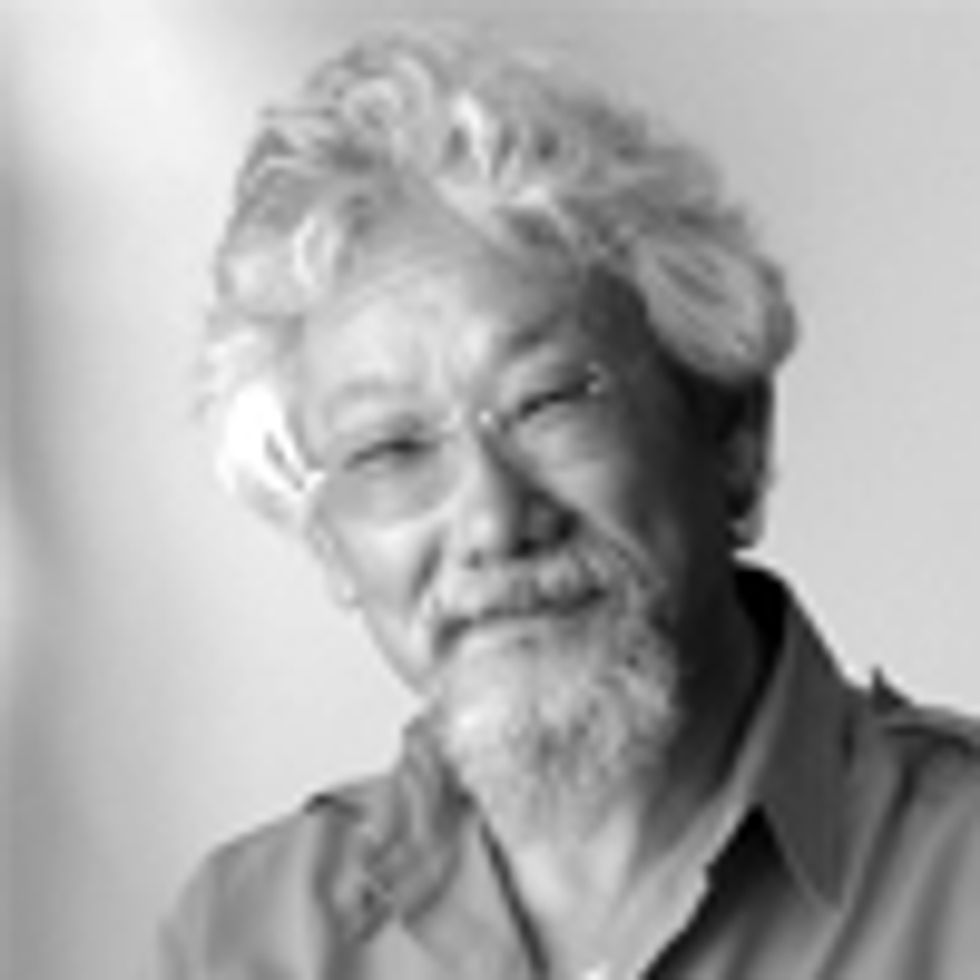 News of the devastating floods in Alberta hit Canadians hard. We've all been moved by extraordinary stories of first responders and neighbors stepping in to help and give selflessly at a time of great need. As people begin to pick up their lives, and talk turns to what Calgary and other communities can do to rebuild, safeguarding our irreplaceable, most precious flood-protection assets should be given top priority.
 
The severe floods in Alberta used to be referred to as "once in a generation" or "once in a century". As recent floods in Europe and India are added to the list, that's scaled up to "once in a decade". Scientists and insurance executives alike predict extreme weather events will increase in intensity and frequency. Climate change is already having a dramatic impact on our planet. Communities around the world, like those in Alberta, are rallying to prepare.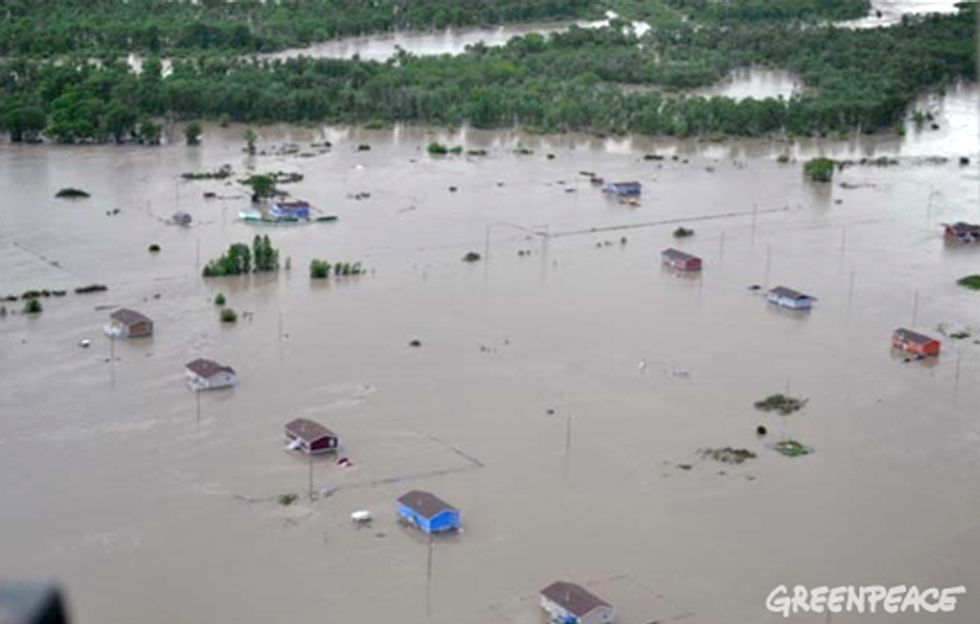 While calls are mounting for the need to rebuild and strengthen infrastructure such as dikes, storm-water management systems and stream-channel diversion projects, we've overlooked one of our best climate change-fighting tools: nature. By protecting nature, we protect ourselves, our communities and our families.
The business case for maintaining and restoring nature's ecosystems is stronger than ever. Wetlands, forests, flood plains and other natural systems absorb and store water and reduce the risk of floods and storms, usually more efficiently and cost-effectively than built infrastructure. Wetlands help control floods by storing large amounts of water during heavy rains—something paved city surfaces just don't do.
A study of the Upper Mississippi and Missouri Basins showed wetland restoration would have provided enough flood water storage to accommodate excess river flows associated with flooding in the U.S. Midwest in 1993. Research done for the City of Calgary more than 30 years ago made similar suggestions about the value of protecting flood plains from over-development. When wetlands are destroyed, the probability of a heavy rainfall causing flooding increases significantly. Yet we're losing wetlands around the world at a rate estimated at between one and three percent a year.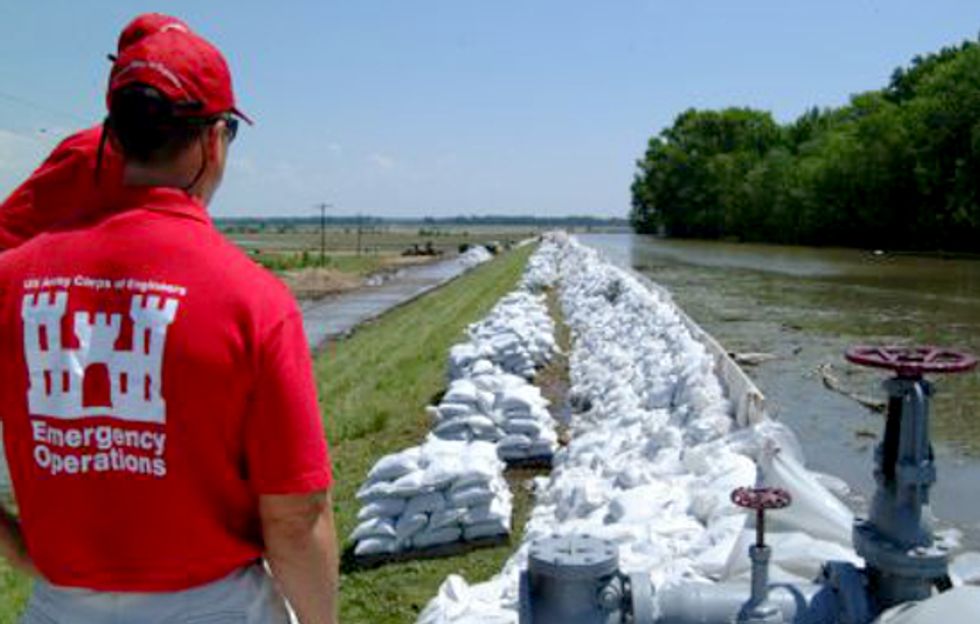 By failing to work with nature in building our cities, we've disrupted hydrological cycles and the valuable services they provide. The readily available benefits of intact ecosystems must be replaced by man-made infrastructure that can fail and is costly to build, maintain and replace.
Protecting and restoring rich forests, flood plains and wetlands near our urban areas is critical to reduce carbon emissions and protect against the effects of climate change. Nature effectively sequesters and stores carbon, helping to reduce greenhouse gas emissions. It also regulates water. Forested basins, for example, have greater capacity to absorb water than clear-cut areas where higher peak stream flows, flooding, erosion and landslides are common.
How can we protect ecosystems rather than seeing conservation as an impediment to economic growth? The answer is to recognize their real value. The David Suzuki Foundation has evaluated some of Canada's natural assets. This approach calculates the economic contribution of natural services, such as flood protection and climate regulation, and adds that to our balance sheets. Because traditional economic calculations ignore these benefits and services, decisions often lead to the destruction of the very ecosystems upon which we rely. Unfortunately, we often appreciate the value of an ecosystem only when it's not there to do its job.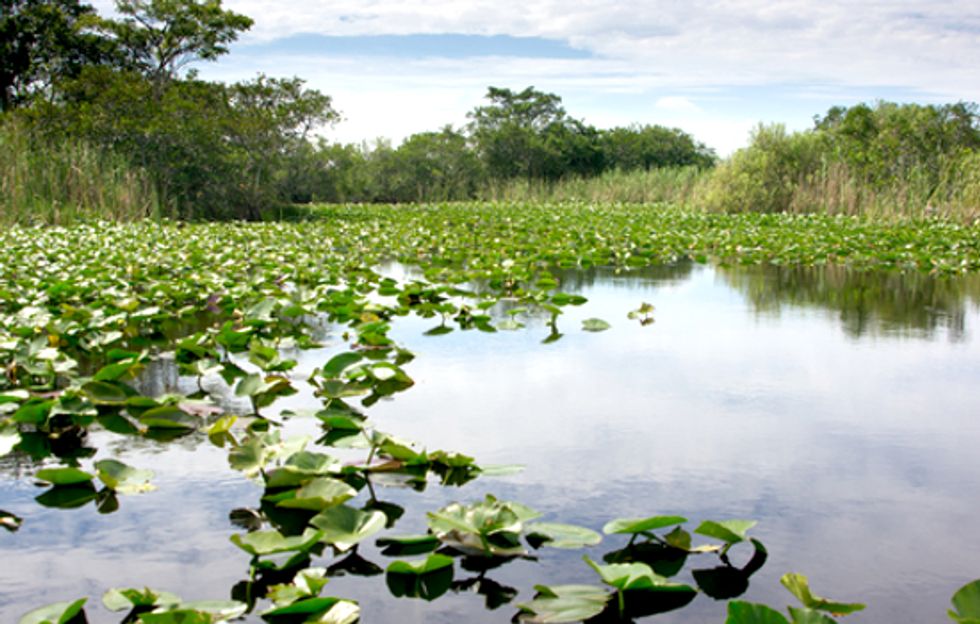 Photo courtesy of Shutterstock
Cities around North America are discovering that maintaining ecosystems can save money, protect the environment and create healthier communities. A study of the Bowker Creek watershed on southern Vancouver Island, BC, showed that by incorporating rain gardens, green roofs and other green infrastructure, peak flows projected for 2080 from increased precipitation due to climate change could be reduced by 95 percent. Opting to protect and restore watersheds in the 1990s rather than building costly filtration systems has saved New York City billions of dollars.
Intact ecosystems are vital in facing the climate change challenges ahead. They also give us health and quality-of-life benefits. Responsible decision-making needs to consider incentives for protecting and restoring nature, and disincentives for degrading it.
Visit EcoWatch's CLIMATE CHANGE page for more related news on this topic.
——–
IN WHAT OTHER WAYS CAN MAINTAINING ECOSYSTEMS HELP PREVENT NATURAL DISASTERS?
Early this morning, eight individuals blocked construction of a pump station for TransCanada's controversial Keystone XL tar sands pipeline on Seminole land-by-treaty in Oklahoma by locking on to equipment in the largest action yet by the Great Plains Tar Sands Resistance. Nine people have been arrested. They managed to shut down the site until a volunteer firefighter reportedly injured one of the lockdowners, who is now in an ambulance. Others participating in the action unlocked out of concerns for their safety.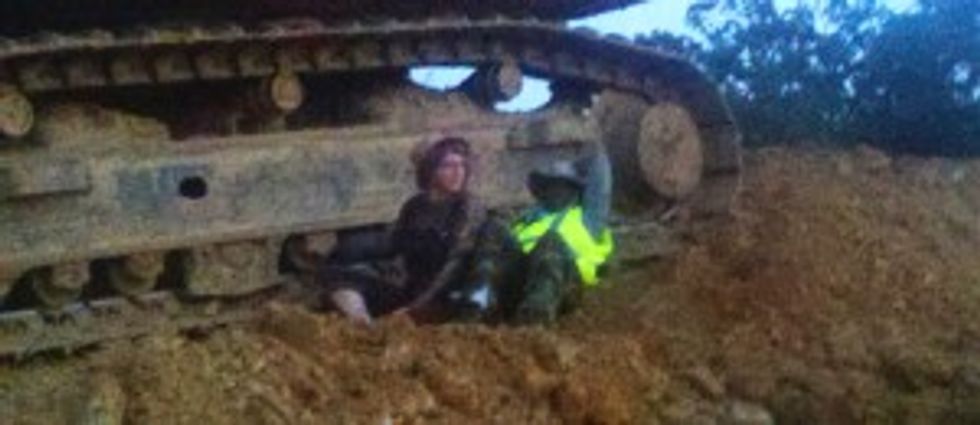 The group took action today, physically halting the construction process, as a part of an effort to prevent the Great Plains from being poisoned by inherently dangerous tar sands infrastructure, as well as to demonstrate the necessity for direct confrontation with industries that profit off of continued ecological devastation and the poisoning of countless communities from Alberta, Canada to the Gulf of Mexico. This action comes during the first day of a nationwide week of coordinated anti-extraction action under the banner of Fearless Summer.
"As a part of a direct action coalition working and living in an area that has been historically sacrificed for the benefit of petroleum infrastructure and industry, we believe that building a movement that can resist all infrastructure expansion at the point of construction is a necessity. In this country, over half of all pipeline spills happen in Texas, Louisiana and Oklahoma. Looking at the mainstream keystone opposition, this fact is invisible—just like the communities affected by toxic refining and toxic extraction," said Eric Whelan, spokesperson for Great Plains Tar Sands Resistance. "We're through with appealing to a broken political system that has consistently sacrificed human and nonhuman communities for the benefit of industry and capital."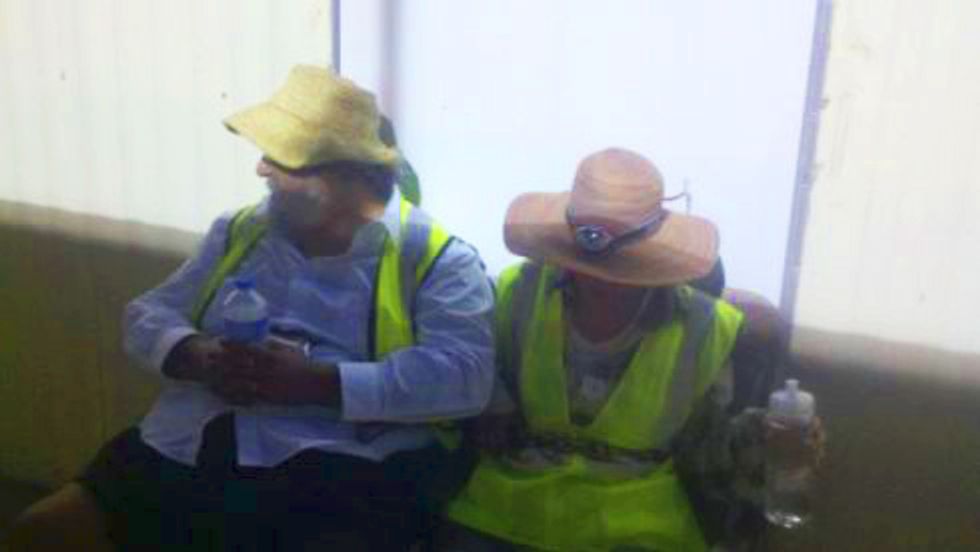 "The pipelines that poisoned the Kalamazoo River and Mayflower, Arkansas, were not the Keystone XL. Tar sands infrastructure is toxic regardless of the corporation or pipeline. For that reason we are opposed not only to the Keystone XL, but all tar sands infrastructure that threatens the land and her progeny," said Fitzgerald Scott, who was arrested in April for locking his arm inside a concrete-filled hole on the Keystone XL easement, and is locked to an excavator today. "While KXL [Keystone XL] opponents wait with baited breath for Obama's final decision regarding this particular pipeline, other corporations, including Enbridge, will be laying several tar sands pipelines across the continent. The Enbridge pipelines will carry the same volumes of the same noxious substance; therefore, Enbridge should get ready for the same resistance."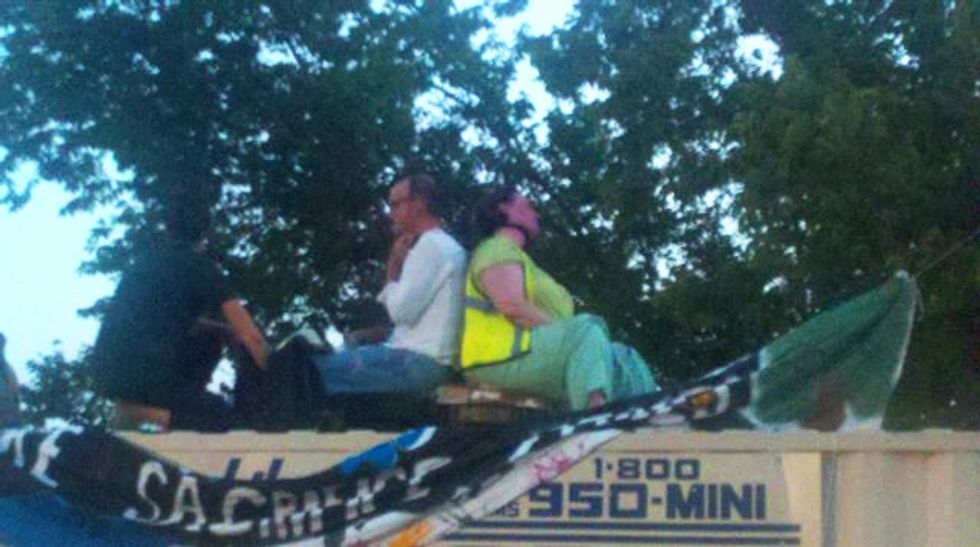 The Tar Sands megaproject is the largest industrial project in the history of humankind, destroying an area of pristine boreal forest which, if fully realized, will leave behind a toxic wasteland the size of Florida. The Tar Sands megaproject continues to endanger the health and way of life of the First Nations communities that live nearby by poisoning the waterways on which life in the area depends. This pipeline promises to deliver toxic diluted bitumen to the noxious Valero Refinery at the front door of the fence-line community of Manchester in Houston.
There is staunch resistance to the expansion of tar sands mining and infrastructure growing  across the heartland of North America, in areas long considered sacrifice zones. Currently activists are occupying an Enbridge pump station in Ontario, Canada to prevent the reversal of the Line 9 pipeline. The rise of Idle No More in defense of indigenous sovereignty across Turtle Island is in large part to protect lands and waters from toxic industries, and peoples of the Great Sioux Nation and tribal governments across South Dakota are avowing their opposition to the northern segment of the Keystone XL tar sands pipeline.
Visit EcoWatch's PIPELINES and KEYSTONE XL pages for more related news on this topic.
——-
By Emily Saari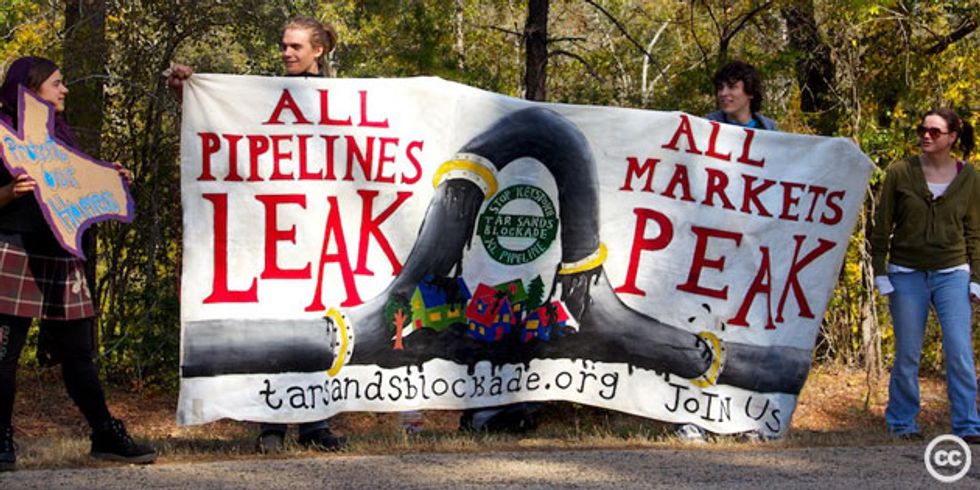 Tar Sands Blockade
. Creative Commons: Elizabeth Brossa, 2012
Pipeline safety is growing more difficult to prove, as oil companies struggle with failing infrastructure and persistent pollution issues from spills that should have been cleaned up long ago. News of pipeline failures are eroding public trust in oil companies to quickly and effectively control toxic spills, much less prevent them in the first place. These events add gravity to President Obama's pending decision to allow Canadian company TransCanada to build a pipeline across the U.S. to carry highly corrosive tar sands oil from Montana to the Gulf of Mexico.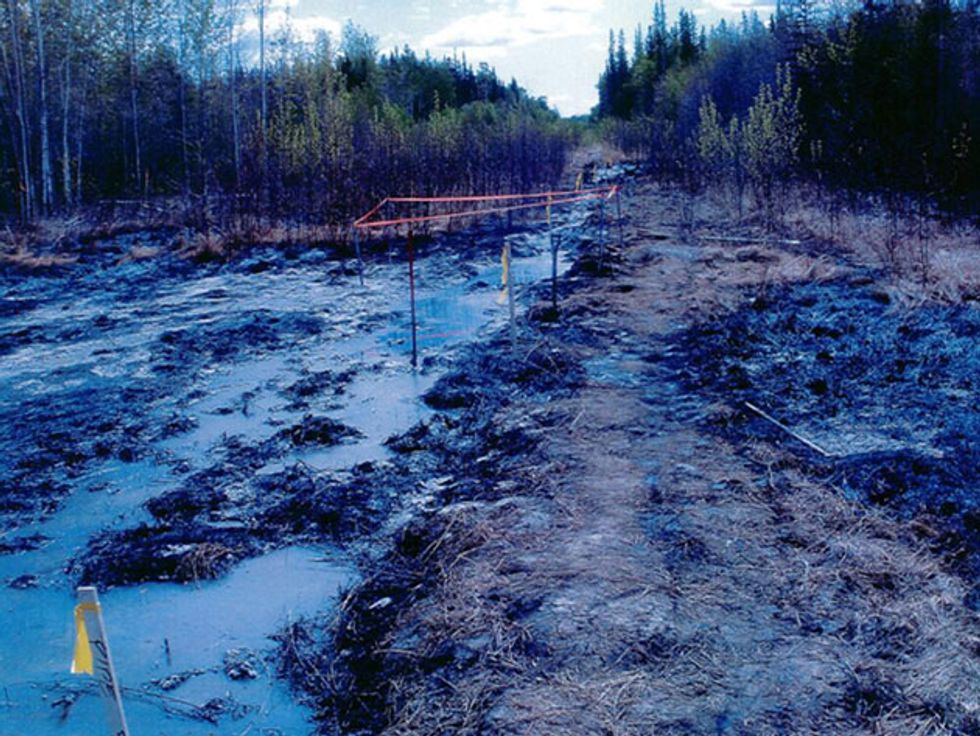 A huge pipeline failure in Zama City, Canada, on June 1, spilled 2.5 million gallons of toxic tar sands wastewater into the environment, in what some are calling the biggest wastewater spill in recent North American history. Alberta's Energy Resources Conservation Board, however, waited 11 days to issue a public statement reporting the spill's occurrence, raising doubts about the adequacy of government regulation and transparency.
Locals believe that the wastewater leak might have originated even earlier than June. Dene Tha' Councilman Sidney Chambaud told The Canadian Press:
There are indications that the spill occurred earlier, during the winter season, but due to ice and snow it wasn't discovered.
The spill occurred near the territory of the Dene Tha' First Nation, where the community lives, farms, fishes and hunts. Yet Houston-based Apache Corp. said in its press release that the spill posed "no risk to the public." This contradicts a statement by Dene Tha' Chief James Ahnassay reporting that the spill "seriously affected harvesting areas."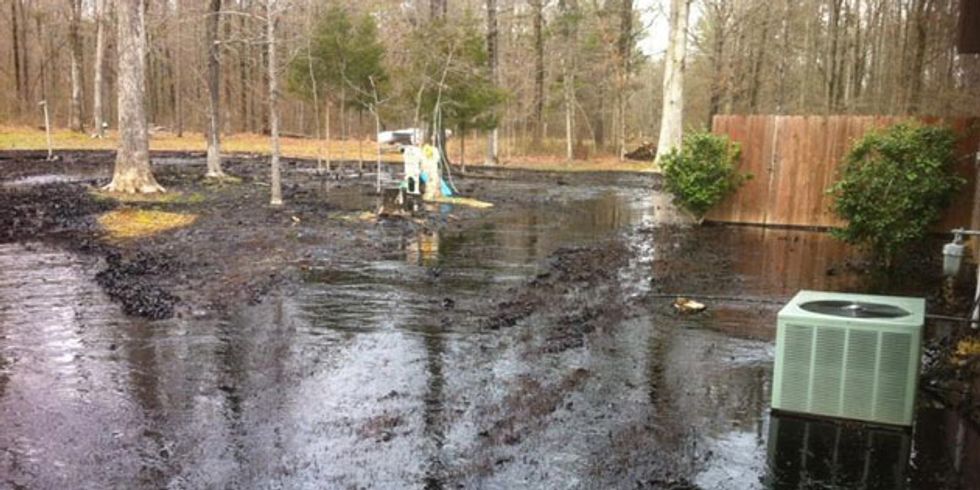 350.org
The ExxonMobil pipeline spill in Arkansas on March 29 sent 84,000 gallons of heavy tar sands oil through a suburban community and continues to pollute waterways and contaminate the neighborhood months later, keeping many of the evacuated residents from returning to their homes.
On June 14, the state of Arkansas and the federal Department of Justice filed suit against ExxonMobil on the grounds that Exxon violated state and federal clean water and air laws, asserting that the company must do more to pay for clean-up costs.
This follows a class-action lawsuit filed by Arkansas residents in April demanding $5 million in damages from Exxon.
Exxon's history of pipeline failures doesn't bode well for future pipelines. Exxon was fined $1.7 million for a spill in 2011 that sent 62,000 gallons of oil into the Yellowstone River. In July 2010, a six-foot break in an Exxon pipeline near the Kalamazoo River in Michigan resulted in the largest on-land oil spill, and one of the costliest, in U.S. history.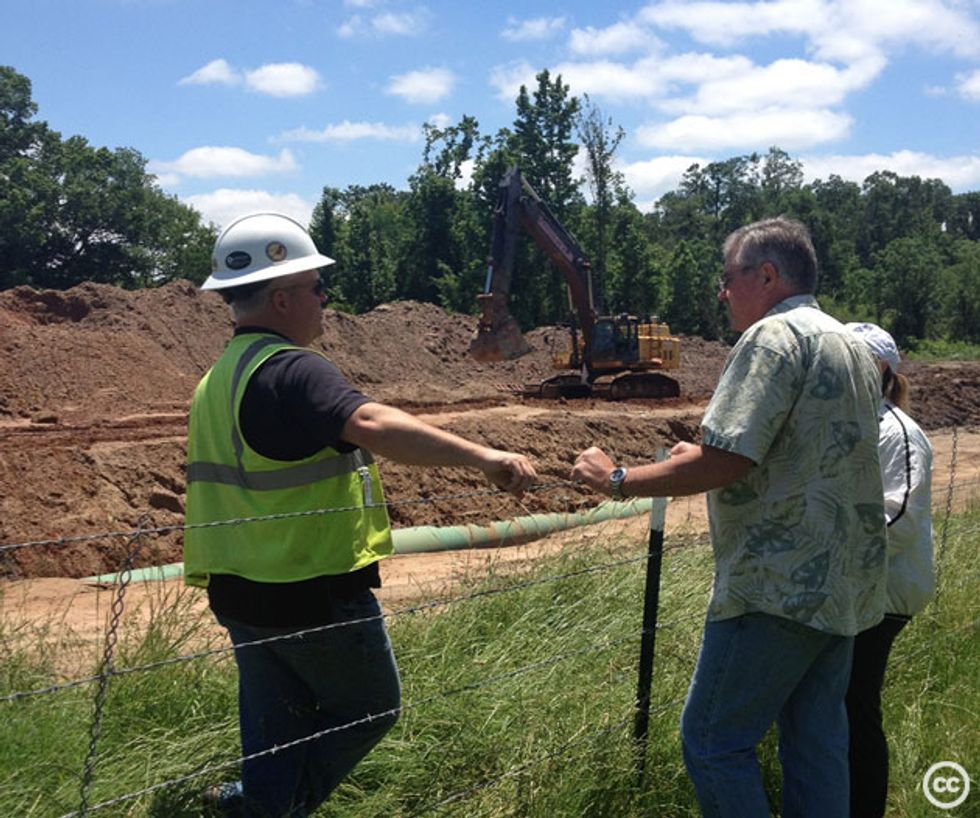 Public Citizen
, 2013
In Texas, newly laid pipes that could one day be part of the Keystone XL are being dug up and replaced for structural damage. Photographs from the sites by grassroots organization Bold Nebraska show pieces of pipe that have been spray-painted with the word "dent" and flags along the pipeline route that say "anomaly" and "weld."
Landowners watching TransCanada retrace its steps to excavate and replace brand new pieces of pipe are increasingly suspicious of the integrity of the pipelines: "that it is not a matter of if, but a matter of when this line will leak."
Michael Bishop, landowner in east Texas whose property is to be dug up once again to replace pieces of Keystone XL pipeline, said:
When the new segments are welded up, how can the public be assured that the work will not be a repeat of the shoddy, prior performance that has brought them back to our properties? If we were concerned about leaking before construction began, how can we have confidence in TransCanada at this point?
Landowners Against TransCanada, an organization formed to provide assistance to landowners in the U.S. to legally fight the TransCanada Keystone XL pipeline, launched a petition telling the Pipeline Hazardous Materials Safety Administration to perform its legal duties to protect human health and the environment, and immediately investigate the pipeline anomalies and stop further construction of the southern segment of the Keystone XL pipeline.
Visit EcoWatch's PIPELINES and KEYSTONE XL pages for more related news on this topic.
——-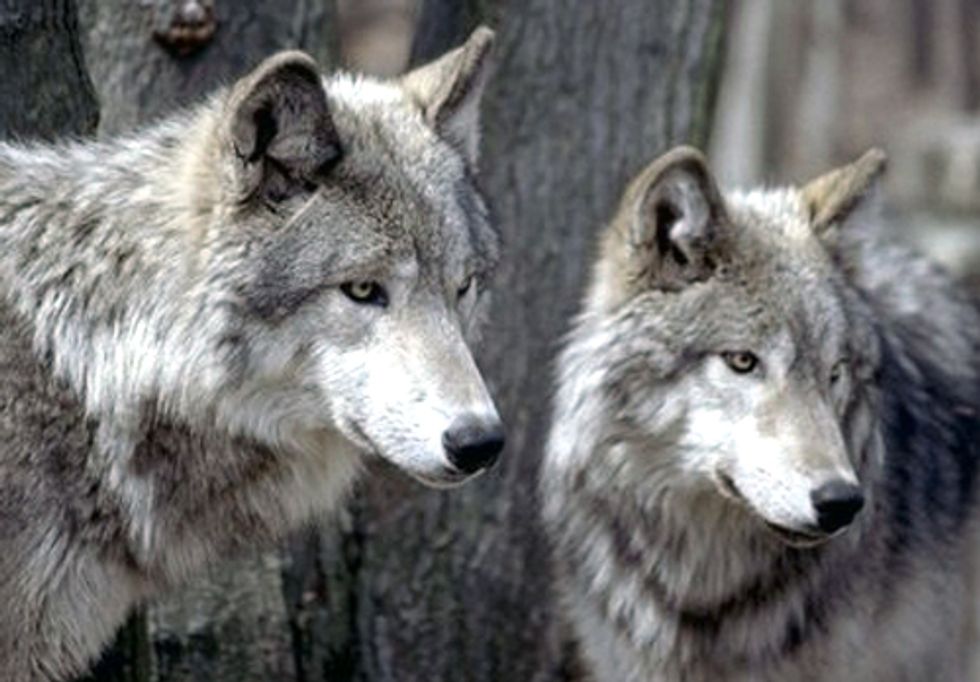 Late last week, internal documents went public showing Canada is fretting over its sullied reputation for unfettered fossil fuel development, while resorting to poisoning wolves rather than fixing the problem. National Wildlife Federation (NWF) released a paper Feb. 6 showing tar sands, oil and gas development in Canada is contributing to the decline in caribou herds. Rather than improve environmental practices to protect and restore caribou habitat, Canadian wildlife officials are poisoning wolves with strychnine-laced bait. The news comes as Alberta and Canadian officials scramble to address environmental monitoring failures that are wreaking havoc up north.
The highly controversial Keystone XL proposal would move this Canadian dirty oil through the heartland of the U.S. to export, making the U.S. complicit in causing excruciating wildlife culling.
Strychnine progresses painfully from muscle spasms to convulsions to suffocation over a period of hours. The NWF paper says the poison will also put at risk animals like raptors, wolverines and cougars that eat the poisoned bait or scavenge on the carcasses of poisoned wildlife.
Here's what Canada's Minister of Environment Peter Kent said in September—"Culling is an accepted if regrettable scientific practice and means of controlling populations and attempting to balance what civilization has developed. I've got to admit, it troubles me that that's what is necessary to protect this species," Kent commented. Simon Dyer of the Pembina Institute estimates that many thousands of wolves could be destroyed over five years.
Instead of resorting to euphemistic descriptions of a repugnant method of killing, Mr. Kent and Canadian officials should work on stopping the habitat destruction in the first place. Destroying and fragmenting caribou habitat to produce one of the dirtiest fuels on the planet means fewer caribou and fewer wolves just to line the pockets of Big Oil.
It's increasingly par for the course in Canada, as the nation continues its slide from "Green to Gray." What's disturbing is that Keystone XL commits the U.S. to a decades long partnerhip in these crimes" against wildlife.
Canada Documents Caribou Decline
Caribou have been inhabitants of the northern hemisphere for 1.6 million years. Some species are declining. Environment Canada classifies the boreal and southern mountain populations of caribou (Rangifer tarandus caribou) in Alberta as threatened.  "The Alberta Caribou Committee notes that three of the province's 18 herds are at immediate risk of disappearing because of loss of habitat. Six are in decline, three are stable, and not enough is known about the remaining six to determine how well they are doing," wrote Canadian author and Arctic specialist Ed Struzik on Oct. 27 in Environment360. "Scientists are confident, however, that they are in decline as well, further fueling efforts to protect caribou by eradicating wolves," he wrote.
Habitat Protection, Restoration Should Be the Focus
Incredibly, the Canadian government actually acknowledges that carving up forests is threatening caribou. "Boreal caribou are primarily threatened by a reduction in the availability and suitability of habitat necessary to carry out the life processes necessary for their survival and reproduction," said Environment Canada's proposed caribou recovery plan. Why then, we have to ask, are they not stopping this destruction? More development means less habitat, fewer caribou and fewer wolves. Both caribou and wolves need a healthy habitat.
If Canada wants to protect caribou herds, they should protect caribou habitat. Scapegoating wolves to produce profits for the oil industry is cruel and wrong.  
We need your help to protect wildlife. Get involved and help us stop this from happening. Visit our tar sands page and learn how to take action.
For more information, click here.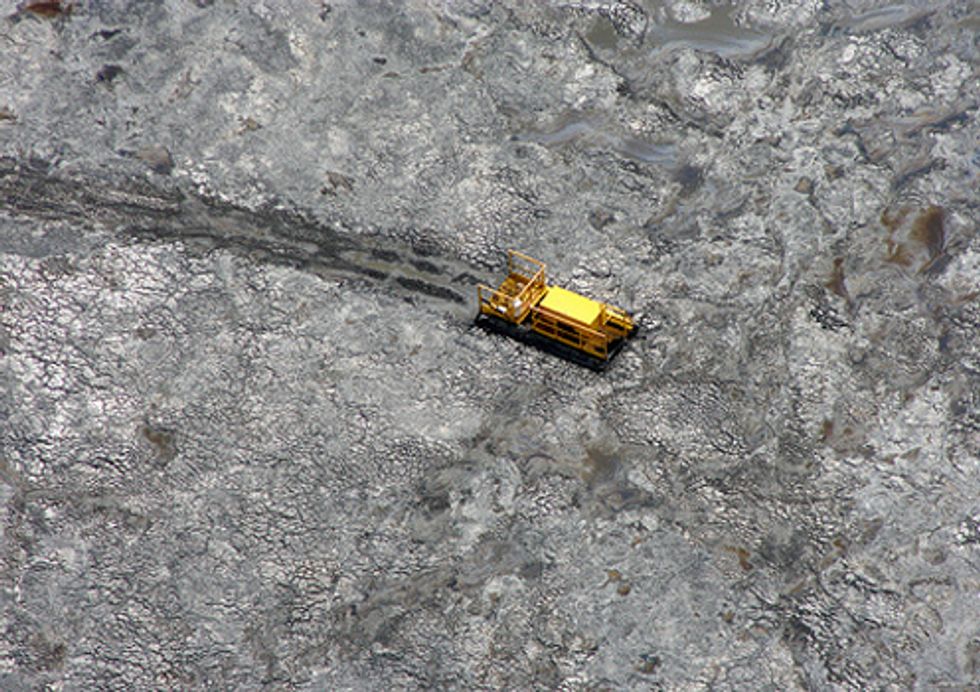 By Nathan Lemphers
As the news broke on the afternoon of Jan. 18 that the U.S. government had denied the application of the proposed Keystone XL pipeline, speculation quickly followed about the future of the proposed Northern Gateway pipeline—a controversial and risky project that would see oilsands crude piped to the craggy northwest coast of British Columbia, then shipped by tanker to overseas markets.
The speculation was no-doubt driven by Prime Minister Stephen Harper's response to the decision, in which he reiterated Canada's intentions to find new customers for oilsands outside the U.S. (Harper had, until recently, called the approval of the Keystone XL pipeline a 'complete no-brainer' and his government has become a vocal proponent of the Northern Gateway project as well.)
As the pipeline debate on this side of the border shifts to the fate of the Northern Gateway proposal, the U.S. government's rejection of the Keystone project shows that Canada faces real barriers in getting oilsands to market—and, despite what some pundits say, those barriers are not just political.
Not just an issue of access
Access to markets isn't the only challenge facing the oilsands. Access to investment capital is a critical component to an industry with incredibly high start-up costs. Imperial Oil's Kearl Mine is a case in point, with the total budget now ballooning to a record $28.5 billion.
In a 2010 report by the Fraser Institute on barriers to energy development in North America, the authors concluded that uncertainty around environmental regulations is very likely to cause some investors to be cautious about investing in the oilsands.
Businesses thrive when they have a predictable regulatory environment, and the oilsands industry is no different. The heads of companies need to know, for example, what royalties will need to be paid, what labour laws they must consider, and what accounting standards they will be required to follow.
The problem for the oilsands industry is there are many environmental aspects of operations that do not yet have clear regulations, such as tailings management, greenhouse gas emissions, reclamation, species at risk, wetlands and regional planning. This lack of regulation, and the resultant environmental challenges, is the driving factor behind the poor reputation Canada has internationally when it comes to energy development. Meantime, federal-provincial jurisdictional battles add to the lack of clarity.
Rather than constantly playing defense, Canada could proactively address our customers' concerns about the impacts of oilsands development by improving how environmental issues are regulated. If the federal and Alberta governments could provide more certainty about their expectations of how the oilsands are to be managed environmentally—and ensure those standards are being met—then the oilsands may start to look like a more attractive investment, and a more attractive product.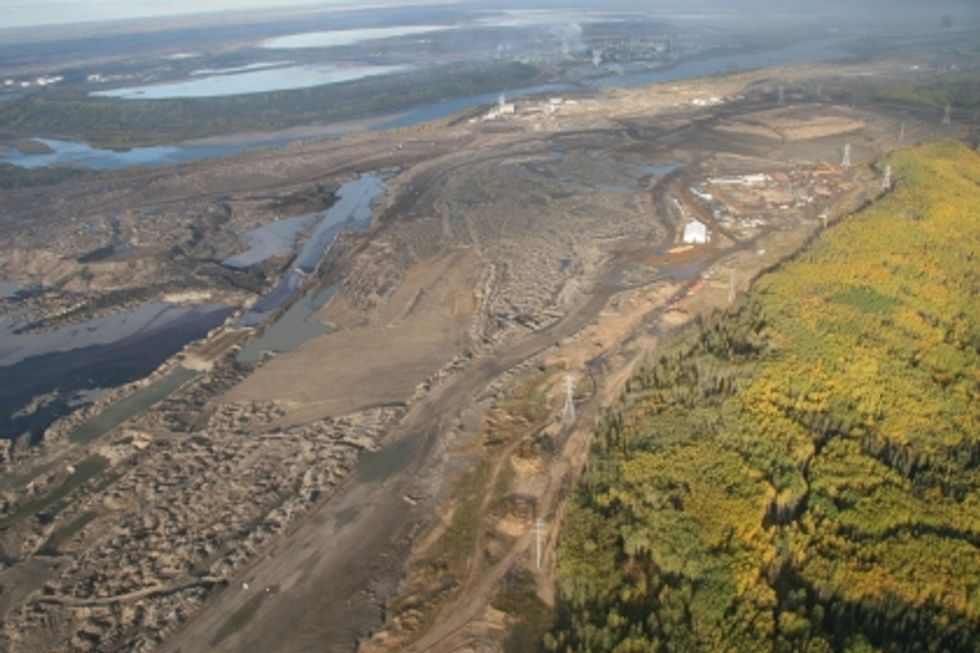 The Harper government's efforts to wield the threat of shipping to Asia as a political club against the U.S. is not new—although, following the Jan. 18 surprise decision, the Premier of Alberta also played up the prospects of taking oilsands elsewhere. A steady increase in Chinese demand for oilsands crude in the future is taken as a given among energy circles in Calgary, and to question otherwise is to challenge orthodoxy.
Playing China as an economic trump card appears rather presumptuous, however, given increasing concern that the oilsands are losing fashion in China. And it's likely the current challenges facing the development of oilsands pipelines are not increasing optimism among potential customers in Beijing.
Compared to what we have to offer in Canada, China has access to higher-quality hydrocarbons from much closer sources. Even the chief energy researcher for a state-owned Chinese oil company agrees—"The oil sands are too costly and too polluting. Gas has a brighter future…Shale gas is much cheaper and cleaner."
What's the rush?
The denial of Keystone XL "only will embolden those opposed to Gateway and other new project developments," said Enbridge CEO Pat Daniels. Despite the long faces from some proponents of oilsands pipelines, there's no rush to push these projects ahead. Alberta will not be landlocked in bitumen for at least another eight years, given industry production forecasts and current pipeline capacity. Moreover, some of the existing pipelines can be twinned or additional pump stations built to increase throughput.
From a capacity perspective, the argument for Gateway in a world without Keystone XL is weak.
Economic arguments in perspective
It is hard to miss the drumbeat of the economists in favour of Gateway these days, most of whom cite the benefits of diversifying export markets. Indeed, many Canadian and foreign-owned oilsands companies stand to benefit from the project.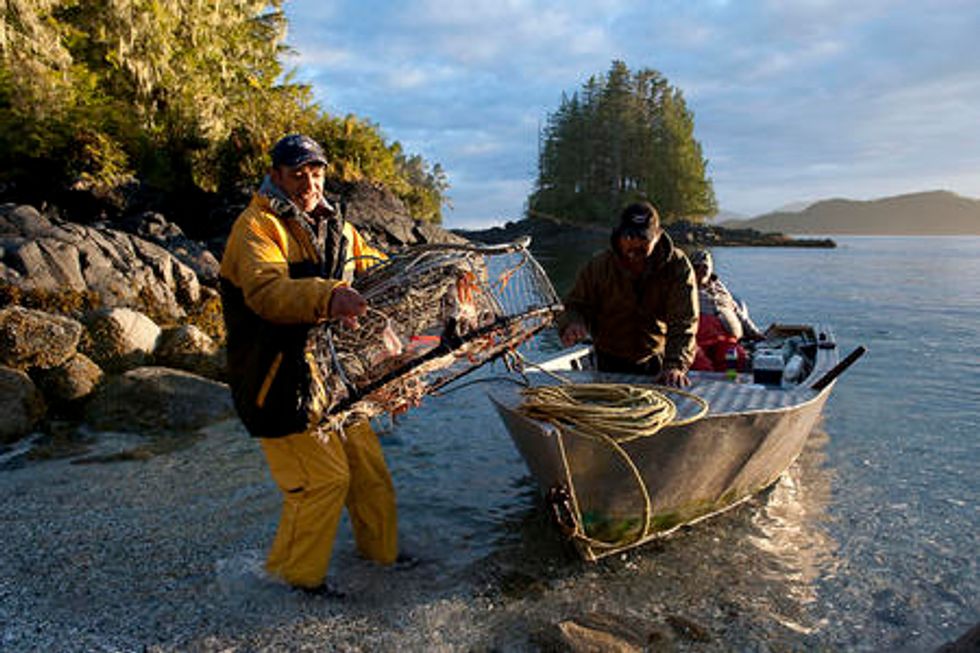 But while economic diversification on its own is a sound and prudent economic principle, it is critical to consider the broader picture.
The Obama administration considered more than simply the economic aspects of the Keystone XL pipeline. They also listened to and considered the perspectives of a host of Americans that had real concerns about the pipeline and the oil that it would be shipping.
In the same way, the Harper government would be wise to learn from Keystone XL and consider multiple perspectives, including those labeled as 'radical'. First Nations, British Columbians and environmental organizations are not radical for wanting to have a balanced and credible review process that is informed by more than the private economic interests of a handful of oil companies.
Due public process is critical to making an informed decision. For one thing, the process for Keystone XL showed that energy companies are capable of responding to public concerns and adjusting their plans when required to by a government that takes those concerns seriously.
The Obama administration's decision to reject the Keystone XL application ought to be a clarion call for the Canadian government to ensure due process is respected for the Gateway hearings. Only by thoroughly examining the risks, along with the benefits, of the proposed Gateway pipeline can the government arrive at a decision that will be in the interest of Canadians.
For more information, click here.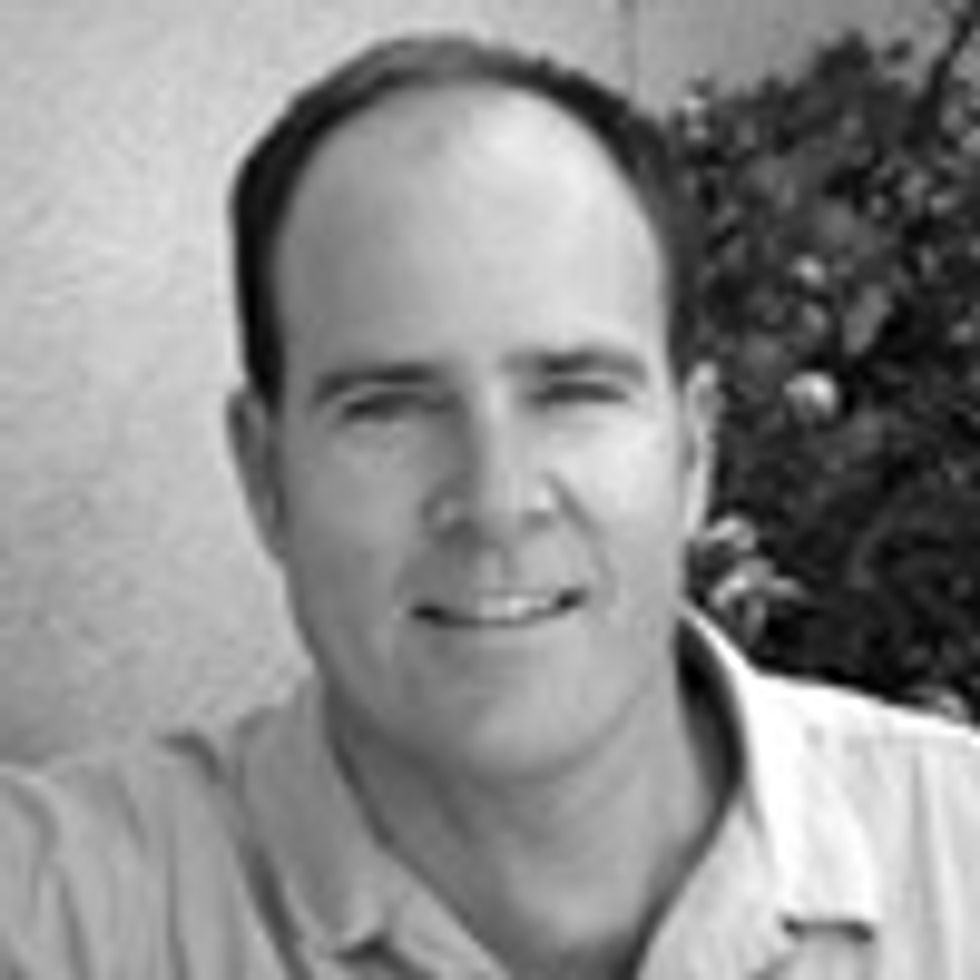 With all the political posturing in Congress over the Keystone XL tar sands oil pipeline, it's easy to lose sight of the real issue—this pipeline is dangerous, unnecessary and would cost the American people far more than we can afford. What we're watching unfold in Washington, DC, is more than just a high-stakes political power play—it's a scam undertaken by Big Oil's congressional puppets on the orders of oil companies that have billions of dollars at stake.
The politicians pushing the pipeline are (how can I put this politely?) lying to the American people and pandering for dirty oil money. What do we really stand to gain if this thing is rammed down our throats? Higher gas prices, more air pollution, the threat of poisoned water and enough carbon pollution to make stopping climate disruption next to impossible—but few of the jobs and none of the huge profits that Big Oil would reap.
Exaggerated job numbers play well to public concern about unemployment and the economy, but they are a hollow promise. The numbers from TransCanada—the company behind the pipeline—have already been discredited as fuzzy math for using tricks like double counting and incidental employment for dancers, choreographers and speech therapists. Here's some non-fuzzy math. The pipeline would raise gas prices across the Midwest—hurting both consumers and businesses. Ironically, the pipeline could actually destroy more jobs than it generates.
Meanwhile, our nation's largest aquifer, which supplies one-third of U.S. irrigated farmland and the drinking water for millions, would be put at imminent risk. Although that risk most directly affects the farmers and ranchers whose livelihoods hang in the balance, every American would feel the effect of an oil-spill catastrophe in the nation's agricultural heartland.
TransCanada has a dismal record of cutting corners, ignoring the law and spilling oil. The company's Keystone 1 pipeline spilled more than 12 times in its first year of operation, including a 21,000-gallon spill in North Dakota in May 2011 that shot a 60-foot geyser of oil into the air. Last year, the U.S. Environmental Protection Agency determined that sections of the Keystone 1 pipeline were constructed using inferior steel and defective welds.
That means we have an irresponsible company asking for permission to build a kind of pipeline that is already far riskier than normal. Unrefined tar sands crude is both thicker and more toxic than conventional crude oil. Sand in the mixture scours the inside of a pipe, and highly reactive chemicals in the crude corrode the steel. Making things even worse, the heavy, gooey tar sands has to be pumped at far higher temperatures and pressures than conventional oil.
The riskiness of piping this toxic crude all the way across America is bad enough, but on top of that, this pipeline would actually make the U.S. less secure. Retired Brigadier General Steven Anderson said it plainly:
The Keystone XL pipeline will not reduce America's dependence on Middle East oil, or do anything to get us off oil completely, which is key to America's national security future. Much of the oil produced by Keystone won't go right to American gas-tanks—it is to be exported, meaning we will need to import oil the same as before. 
But pipeline advocates aren't really concerned about what's best for the U.S. At least one oil company backing the pipeline, Valero, has made it clear that its main goal is to reach growing foreign diesel fuel markets. Port Arthur, TX, where the Keystone XL would end, is a Foreign Trade Zone. That means oil companies would avoid paying U.S. taxes on oil that is imported from Canada, refined in Texas, and then exported to China, Latin America or Europe. The American people get to assume all of the risk, but would see none of the benefits, not even the tax revenues.
This pipeline is a bad deal that would generate billions in profits for oil companies while leaving Americans to pay the price in higher fuel costs, energy insecurity, and polluted air and water.  At a time when we need to be doing everything we can to get off oil and reduce global-warming pollution, the Keystone XL would take us in exactly the wrong direction. Tar sands oil is a gigantic climate disaster waiting to happen.
President Obama did the right and responsible thing by deciding to reevaluate this project. The Keystone XL tar sands pipeline is dangerous, unnecessary and would cost the American people far more than we can afford. We cannot—we must not—let Big Oil and its minions in Congress force it upon us against our will.