Tell Congress to Expedite Renewable Energy
May. 28, 2014 10:15AM EST
Business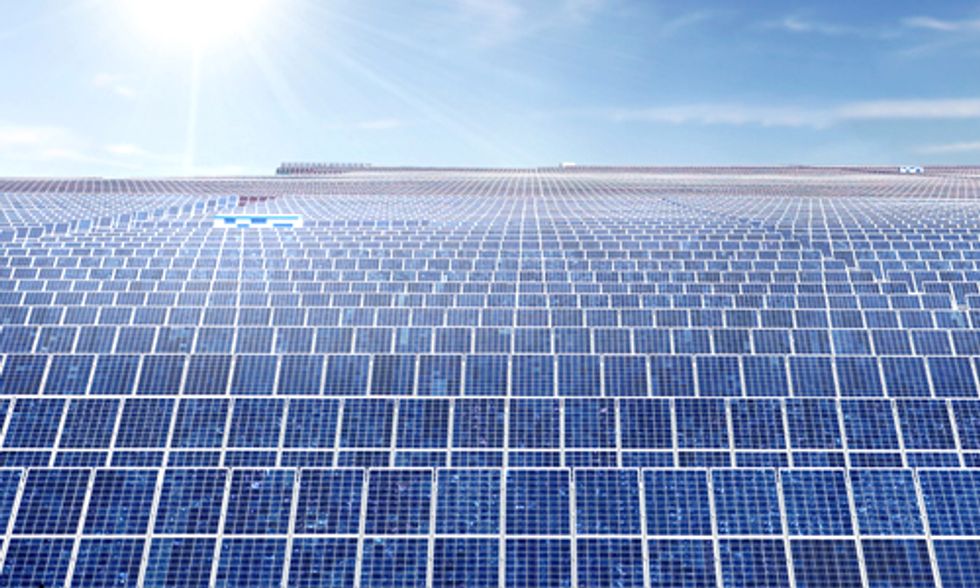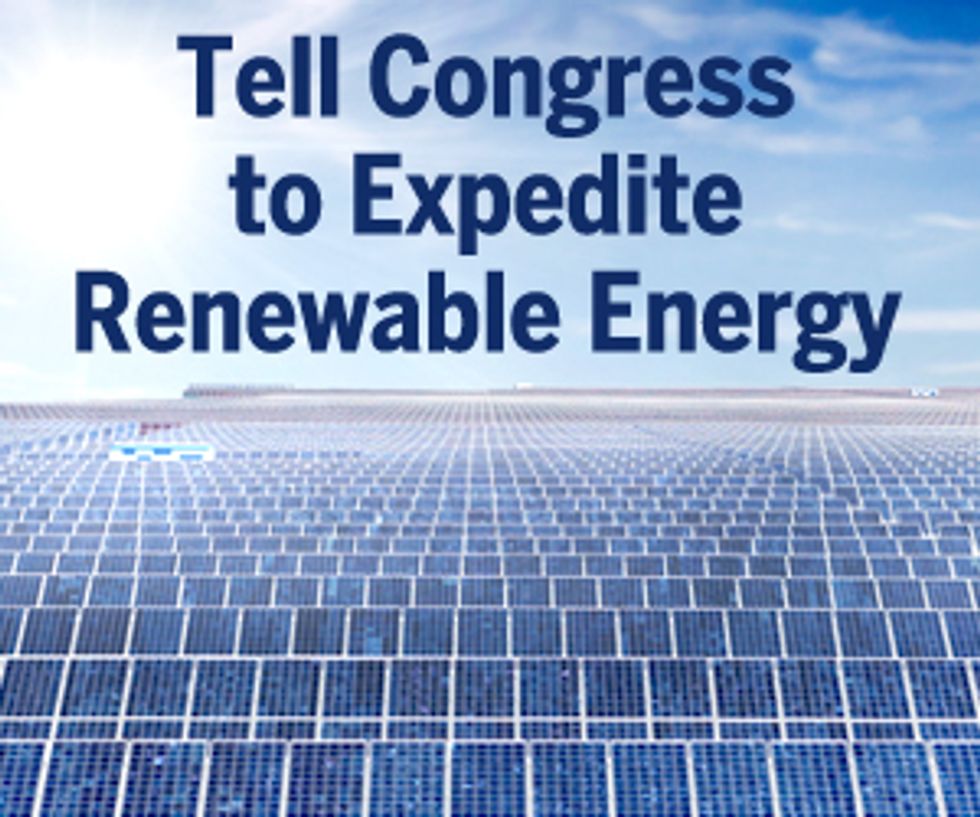 Add your name to the growing list of people telling Congress to expedite renewable energy. We can transition to a renewable energy future, but Congress needs to pass the legislation to get us there.
Signing this petition sends an email to U.S. Sen. Mary L. Landrieu (D-LA), chair of the U.S. Senate Committee on Energy & Natural Resources and U.S. Rep. Henry Waxman (D-CA), ranking member of the U.S. House Energy & Commerce Committee.
This petition unites the voices of Americans who demand our leaders take seriously the energy and climate crisis and immediately work to implement the policies to move our country toward a sustainable future.
[emailpetition id="1"]
Endorsing Organizations:  350.org, Climate Crisis Solutions, Coal River Mountain Watch, DeSmogBlog, Coalition Against Nukes, Environmental Advocates of New York, Environmentalists Against War, Fast for the Earth, Heartwood, Hudson River Sloop Clearwater, Indian Point Safe Energy Coalition, Lake Erie Waterkeeper, Nuclear Information and Resource Service, Occupy the EPA, Occupy the NRC, Renewable Energy Coalition, Riverkeeper, Rock The Reactors, Safe Energy Association, Sullivan Area Citizens for Responsible Energy, The Helen Caldicott Foundation, The Story of Stuff Project, Truthout, Waterkeeper Alliance, What the Frack?! Arapahoe, Eco-Justice Collaborative, Grassroots Coalition for Environmental and Economic Justice, Alaska inter-Tribal Council, Windustry, SaveWithSunlight, Occupy Arlington, Kent Environmental Council, Clean Energy Future OK, The Earth First Initiative, Grand Riverkeeper Oklahoma, and LEAD Agency

——–
YOU ALSO MIGHT LIKE
Watch the White House Finally Go Solar
Wind Energy's Rise: The Numbers Behind a Milestone-Setting Year
Germany Generates Record-Setting 74 Percent of Energy From Renewables
——–
EcoWatch Daily Newsletter