This website uses cookies to ensure you get the best experience while browsing it. By clicking 'Got It' you're accepting these terms.
A new study has unveiled humanity's sweeping impact on the world's oceans. Commercial fishing, climate change, agricultural runoff and other human-caused stressors have wiped out nearly 90 percent of Earth's marine wilderness, researchers from the University of California at Santa Barbara and the University of Queensland, Australia revealed.
Just 13 percent of the world's seas can be classified as truly wild, with most being located in the high seas, according to the study published Thursday in the journal Current Biology.
By Jason Daley
When coffee consumers think about the most sustainable way to manage their caffeine habit, they normally think about the cup it's in: Is it recyclable? But what about the coffee itself? Some coffee plantations require clear-cutting; will drinking one type of coffee have a bigger impact on the environment than another?
EcoWatch Daily Newsletter
Elephant family in Kenya. Nzomo Victor / Flickr
By Elly Pepper
In early November—the same week the Trump administration announced its disastrous decision to allow elephant and lion trophy imports from Zimbabwe and Zambia—the administration decided to create an advisory committee, the International Wildlife Conservation Council (IWCC), to advise Trump on how to enhance trophy hunters' ability to hunt internationally.
Yup, that means the administration now has a council dedicated exclusively to promoting the killing of more imperiled species, like elephants and lions, for sport. The council's mandate includes counseling Trump on the economic, conservation, and anti-poaching benefits of trophy hunting, of which there are very few. Sadly, Trump doesn't want advice on the many drawbacks of trophy hunting.
The royal turtle eggs found by the Wildlife Conservation Society. Wildlife Conservation Society / Facebook
Conservationists have found a nest of a critically endangered turtle with 16 eggs along the Sre Ambel River system near Preah Angkeo village in Cambodia's Koh Kong province, the Wildlife Conservation Society (WCS) announced Monday.
This is the first nest of the southern river terrapin discovered this year. Four local community rangers have been hired to guard the nest until the eggs hatch.
New York City's Ivory Crush. NRDC
Nearly two tons of ivory was destroyed by a rock crusher in New York City's Central Park on Thursday, marking the state's efforts to stop the illegal ivory trade.
The statues, trinkets and jewelry represented the tusks of at least 100 slaughtered elephants and held a reported market value of more than $8 million dollars.
A wildlife ranger tasked with protecting critically endangered Grauer's gorillas was killed this month in the Democratic Republic of Congo's Kahuzi Biega National Park, Mongabay reported.
Munganga Nzonga Jacques, 26, died Oct. 4 in an area in the Tshivanga region of the park, an area previously believed to be safe for the gorillas, showing the dangers conservationists face in unstable regions, the Wildlife Conservation Society (WCS) said.

Jacques is the second ranger to be killed in the park in the last six months. Rebel groups shot and killed park ranger Oscar Byamungu Mianziro back in March.
Park rangers carrying out an anti-poaching patrol in Kahuzi-Biega National Park.A.J.Plumptre / WCS
"We are very concerned about these increased threats to the rangers and their families, and to the protection of these animals," Andrew Plumptre, WCS senior conservation scientist for Africa, said in a statement.

Grauer's gorilla—a subspecies of eastern gorilla, the world's largest ape—are confined to eastern Democratic Republic of Congo. They were listed as critically endangered on the IUCN Red List of Threatened Species back in September after their population dropped 77 percent.
In 1998, it was estimated that 17,000 Grauer's gorillas lived in the forests of eastern Democratic Republic of Congo. Now, fewer than 3,800 of these gorillas still live in the wild, according to a report from the WCS, Flora and Fauna International and the Congolese Institute for the Conservation of Nature.
The main cause of the decline is hunting for bushmeat and civil unrest, which is taking place around villages and mining camps that have been established by armed groups deep in the forests in eastern DR Congo.

"The civil war in the Democratic Republic of Congo has led to the wide availability of arms and created a plethora of militia groups who control different territories in the east of the country," Andrew Plumptre, senior conservation scientist for the WCS Africa Program, told PLoS One. "This has been terrible for conservation of its wildlife."
Researchers reporting in the journal Current Biology show catastrophic declines in wilderness areas around the world over the last 20 years. They demonstrate alarming losses comprising a tenth of global wilderness since the 1990s—an area twice the size of Alaska and half the size of the Amazon. The Amazon and Central Africa have been hardest hit.
The findings underscore an immediate need for international policies to recognize the value of wilderness areas and to address the unprecedented threats they face, the researchers say.
The findings underscore an immediate need for international policies to recognize the value of wilderness areas and to address the unprecedented threats they face, the researchers say. Wildlife Conservation Society
"Globally important wilderness areas—despite being strongholds for endangered biodiversity, for buffering and regulating local climates, and for supporting many of the world's most politically and economically marginalized communities—are completely ignored in environmental policy," said Dr. James Watson of the University of Queensland in Australia and the Wildlife Conservation Society in New York.
"Without any policies to protect these areas, they are falling victim to widespread development. International policy mechanisms must recognize the actions needed to maintain wilderness areas before it is too late. We probably have one to two decades to turn this around."

Watson said much policy attention has been paid to the loss of species, but comparatively little was known about larger-scale losses of entire ecosystems, especially wilderness areas which tend to be relatively understudied. To fill that gap, the researchers mapped wilderness areas around the globe, with "wilderness" being defined as biologically and ecologically intact landscapes free of any significant human disturbance. The researchers then compared their current map of wilderness to one produced by the same methods in the early 1990s.
Wildlife Conservation Society
This comparison showed that a total of 30.1 million km2 (around 20 percent of the world's land area) now remains as wilderness, with the majority being located in North America, North Asia, North Africa and the Australian continent. However, comparisons between the two maps show that an estimated 3.3 million km2 (almost 10 percent) of wilderness area has been lost in the intervening years. Those losses have occurred primarily in South America, which has experienced a 30 percent decline in wilderness, and Africa, which has experienced a 14 percent loss.
Wildlife Conservation Society
"The amount of wilderness loss in just two decades is staggering," Dr. Oscar Venter of the University of Northern British Colombia said.
"We need to recognize that wilderness areas, which we've foolishly considered to be de-facto protected due to their remoteness, is actually being dramatically lost around the world. Without proactive global interventions we could lose the last jewels in nature's crown. You cannot restore wilderness, once it is gone, and the ecological process that underpin these ecosystems are gone, and it never comes back to the state it was. The only option is to proactively protect what is left."

Watson says that the United Nations and others have ignored globally significant wilderness areas in key multilateral environmental agreements and this must change.
"If we don't act soon, there will only be tiny remnants of wilderness around the planet, and this is a disaster for conservation, for climate change and for some of the most vulnerable human communities on the planet," Watson said. "We have a duty to act for our children and their children."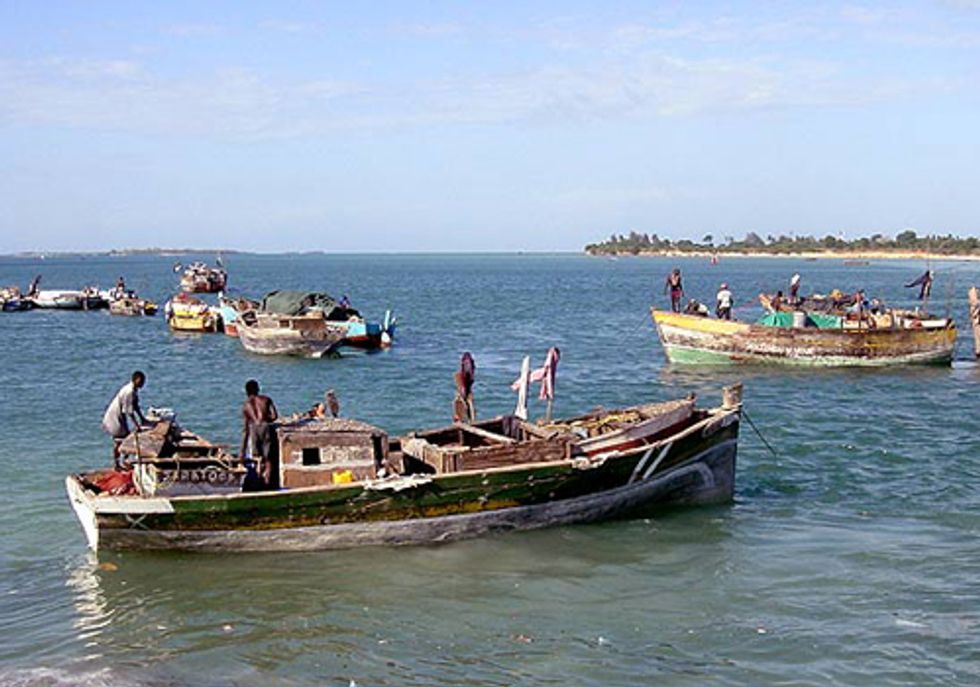 Half of fishermen will not give up their livelihood in the face of drastically declining catches according to research led by the University of East Anglia (UEA).
A new report, published Feb. 6 by PLoS ONE, challenges previously held notions about poverty and adaptation by investigating why fishermen in developing countries stick with their trade.
 "We found that half of fishermen questioned would not be tempted to seek out a new livelihood—even if their catch declined by 50 percent," said Dr. Tim Daw, lead author  from UEA's School of International Development. "But the reasons they cling on to their jobs are influenced by much more than simple profitability."
Fisheries are challenged by the combined effects of overfishing, climate change, deteriorating ecosystems and conservation policies. Understanding how fishermen respond to these changes is critical to managing fisheries.
The research project is the largest of its kind and was undertaken as a joint project with the Wildlife Conservation Society, the School of Marine Science and Technology at Newcastle University, and the ARC Centre of Excellence for Coral Reef Studies at James Cook University in Australia.
Researchers surveyed almost 600 fishers across Kenya, Tanzania, the Seychelles, Mauritius and Madagascar about how they would respond to hypothetical catch declines.
They then investigated how social and economic conditions, such as local culture and socioeconomic development, influenced whether fishermen were willing to give up their trade.
"Surprisingly, fishermen in the more vibrant and developed economies were less likely to give up their trade—despite having more economically fruitful opportunities open to them," said co-author Dr. Joshua Cinner from the ARC Centre of Excellence for coral reef Studies in Australia.
"This is the reverse of the common belief that poor communities are less likely to adapt than wealthy ones. We suspect that this may be in part due to the perverse impacts of subsidies in more developed countries encouraging people to stay in the fishery even when it is not profitable."
"But reduced profitability was certainly not the only deciding factor," said Dr. Daw. "Fishers often have an occupational attachment, job satisfaction, family tradition, culture, and a sense of identity, which makes them reluctant to stop fishing—even when it would be an economically rational decision."
The research demonstrates the complexity of decision making and how willingness to adapt is influenced by a range of factors.
"We have found that willingness to adapt to change is influenced by cultural, as well as economic, factors—with differing scales of importance," said Dr. Daw. "Undertaking such a large-scale analysis has helped to untangle the complexity of the situation."
"Previous studies have been too small to offer insights into larger scale factors," Dr. Daw continued. "This is the first large-scale study to evaluate the willingness of fishers to exchange their livelihoods for a new trade—and how this decision is influenced by factors operating at different scales," he added.
"This is very important research which helps us understand why and when fishers will leave a fishery," said Tim McClanahan from the Wildlife Conservation Society. "Some of the findings are unexpected and contrary to many arguments about the impacts of management and climate change on poor people. They will be a surprise to many people working in this field and the policies associated with resource and disaster management.
"A surprising finding was that fishermen in a poor country like Madagascar would leave the fishery sooner than those in wealthy countries such as the Seychelles. This indicates that the poor do have alternatives to fishing and lower investments that allow them flexibility in the face of environmental and management changes.
"So, the poor can adapt to climate change and temporary losses in fishing grounds as long as the alternatives are productive, which helps when trying planning for improvements in fisheries management in poor countries," added McClanahan.
The findings add to a growing raft of literature which identifies multiple interlocking and dynamic factors which affect people's capacity to deal with environmental change. It is hoped they will help identify points of intervention for conservation policies that aim to reduce fishing effort. They could also help communities become more adaptive to change.
It also highlights the importance of understanding resource-based livelihoods, such as fishing and farming, in the context of the wider economy and society.
For more information, click here.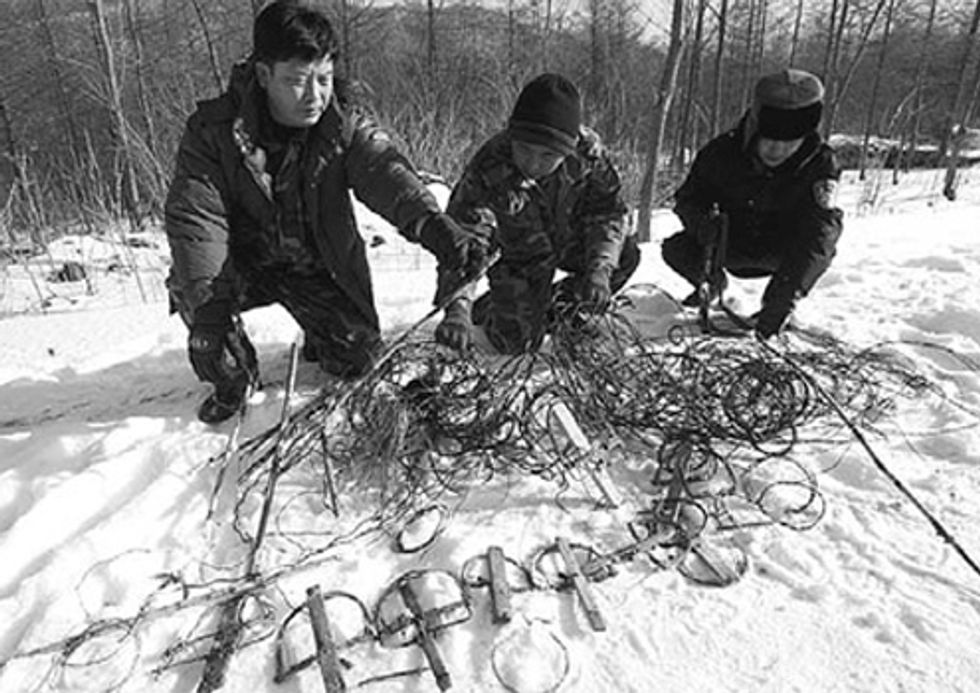 The Wildlife Conservation Society (WCS) announced Jan. 31 that a group of volunteers working in northeast China have cleared 162 illegal wire snares in an ongoing effort to protect the nation's remaining population of critically endangered Amur (Siberian) tigers.
The group, which concluded their campaign Jan. 13, braved freezing temperatures and deep snow as they searched the northeastern province of Heilongjiang to clear snares set by poachers. Fifty-nine volunteers, including doctors, computer engineers, public servants and college students, worked side by side with WCS staff in the six-day event.
"It's heartening to see a new generation of environmentally committed young Chinese willing and able to volunteer their time to do something challenging but important for their country's natural heritage," said Joe Walston, WCS director of Asia Programs. "Tigers need our help whether it's from grass roots efforts like these or governments putting more funding toward enforcement."
The snares are set to catch animals like rabbits and roe deer, but they sometimes catch tigers. Last October, a tiger was found dead in a snare near the city of Mishan in Heilongjiang Province.
The snare removal campaign was organized by WCS, Harbin Newspaper Company, the Forestry Department of Heilongjiang Province, and the Forestry Industry Bureau of Heilongjiang Province.
Amur tigers exist in very low numbers in China, though conservationists are encouraged by increasing signs of these big cats as they venture from the nearby Russian Far East where several hundred remain. This region is critically important in stemming the poaching and illegal trade of tiger parts. Several U.S. government agencies have played a vital role in supporting those efforts, including the U.S. State Department, U.S. Forest Service, and U.S. Fish and Wildlife Service.
Latest reports by WCS suggest that fewer than 3,500 tigers remain in the wild—1,000 are breeding females.
For more information, click here.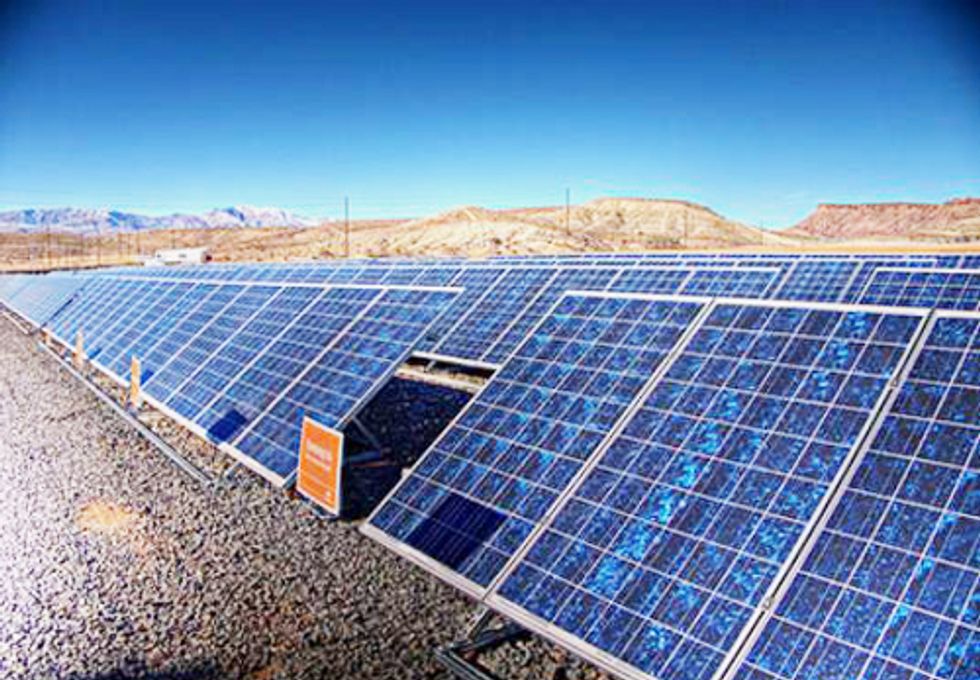 On the heels of President Obama's State of the Union remarks to expand clean energy development, the Interior Department is moving to finalize the nation's first solar energy program for public lands with the closing of the public comment period Jan. 30. Over the past 90 days, the Bureau of Land Management has been seeking input on the Supplemental Draft Programmatic Environmental Impact Statement (SPEIS) for solar development on public lands in Arizona, California, Colorado, Nevada, New Mexico and Utah.
The solar plan has garnered more than 100,000 comments in the past two years from stakeholders across the country advocating for balanced, guided development that would minimize potential impacts on wildlife and sensitive lands, and reduce uncertainty in permitting. Solar companies, major trade associations, utilities and conservation groups also submitted a joint letter to the Interior Department with recommendations to help shape a successful solar program.
Following are statements from conservation groups and other stakeholders in support of guided solar development:
"It's time to kick our addiction to polluting fuels and create new jobs by increasing clean sources of energy," said Johanna Wald, senior attorney at the Natural Resources Defense Council. "Interior's intention to guide development to thoughtfully designated 'solar energy zones' will help ensure the success of the solar industry and our nation's quick transition to a clean energy economy while protecting irreplaceable lands and wildlife. Reaching that balance is a tall order but Interior has provided strong leadership demonstrating that a comprehensive final solar program can be achieved."
"We are at a critical juncture in the future of solar development on our public lands," said Chase Huntley, director of renewable energy policy at The Wilderness Society. "We have seen a tremendous amount of leadership from staff at the Department of the Interior to ensure we develop a strong solar program. Over the next few months we hope to see them finalizing a plan that strikes a balance between wildlands and wildlife protection while creating certainty and a level playing field for the solar industry."
"If the Obama administration is to reach the goal of powering three million homes with clean energy by the year's end, it must move quickly to put in place a smart solar energy program that speeds up permitting of projects. The key is to guide development away from conflicts with wildlife and natural resources to areas with access to transmission," said Jim Lyons, senior director for renewable energy with Defenders of Wildlife. "The Interior Department's proposed solar program focuses on producing power in low-conflict and no-conflict zones and offers the best opportunity to achieve this goal.  This zone-based approach is an important step toward producing energy in the right places and protecting sensitive public lands and wildlife."
"Properly designed solar energy zones on public lands would be a major step forward in helping create an enduring and stable investment environment for the solar industry," said Nancy Pfund, founder and managing partner at DBL Investors. "As a solar investor, I believe the biggest advantage of the zones approach is reducing uncertainty in permitting. By doing so, it will reduce risks and attract long-term investments for projects that will create jobs and help advance our nation's clean energy goals."
"The Bureau of Land Management's latest solar energy plan is a major step forward in achieving the multiple goals of efficient solar development and protecting our water, wildlife and magnificent western landscapes," said Timothy Hay, former Nevada consumer advocate and public utility commissioner. "By establishing clearly defined zones for solar energy development, we can begin to provide investors, developers, conservationists and citizens the predictability and stability to move forward."
 "Well-designed solar energy zones will result in faster permitting and speedier construction of projects," said Jonathan Foster, a director of Environmental Entrepreneurs (E2) in California. "Interior's approach to guide solar development to appropriate areas strikes the right balance between protecting critical lands and wildlife, and providing greater certainty for project success—and should be supported by solar developers, environmentalists, and the public at large."
"The solar industry is up to the task of meeting the president's goal for dramatically expanding our rich solar resources in the Southwest," said Rhone Resch, president and CEO of the Solar Energy Industries Association. "However, project developers need clear rules of the road that balance the need for flexibility to build solar power plants both inside and outside of designated Solar Energy Zones with responsible stewardship of public lands, resources and wildlife. These are not mutually exclusive objectives and we look forward to continuing work with stakeholders."
For more information, click here.
—————
The Natural Resources Defense Council (NRDC) is an international nonprofit environmental organization with more than 1.3 million members and online activists. Since 1970, our lawyers, scientists, and other environmental specialists have worked to protect the world's natural resources, public health, and the environment. NRDC has offices in New York City, Washington, D.C., Los Angeles, San Francisco, Chicago, Livingston, Montana, and Beijing.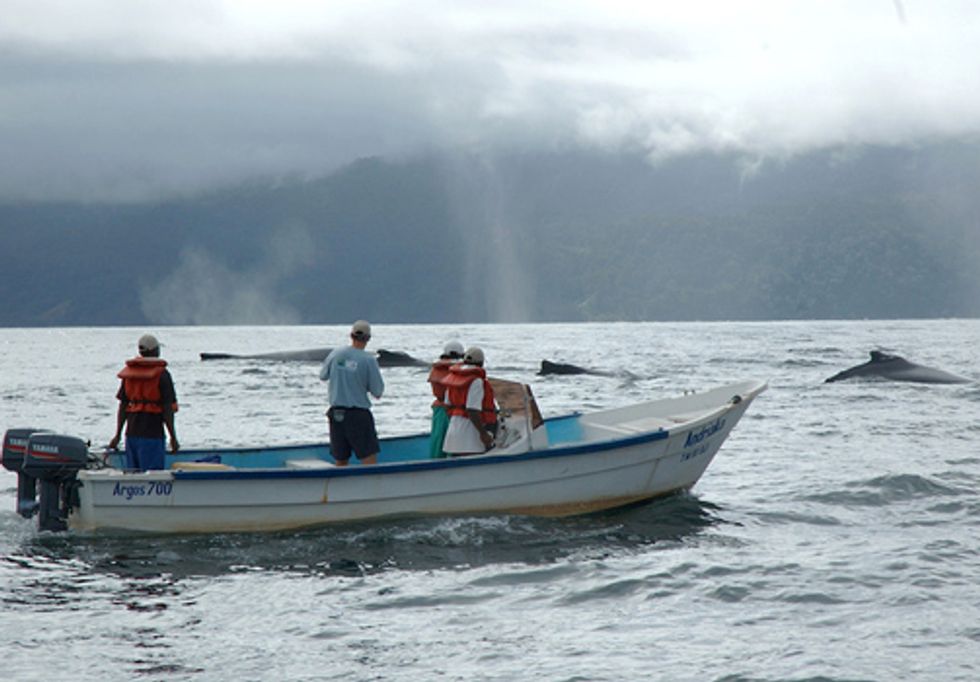 The fate of the world's great whale species commands global attention as a result of heated debate between pro and anti-whaling advocates, but the fate of smaller marine mammals is less understood, specifically because the deliberate and accidental harvesting of dolphins, porpoises, manatees and other warm-blooded aquatic denizens is rarely studied or monitored.
To shed more light on the issue, researchers from the Wildlife Conservation Society (WCS) and Okapi Wildlife Associates have conducted an exhaustive global study of human consumption of marine mammals using approximately 900 sources of information. The main finding—since 1990, people in at least 114 countries have consumed one or more of at least 87 marine mammal species. In addition to this global review, Wildlife Conservation Society scientists work in remote countries around the world to assess and actively address the threat to dolphin populations with localized, applied conservation efforts.
The new global study appears in the most recent edition of Biological Conservation. The authors include Dr. Martin D. Robards of the Wildlife Conservation Society, and Dr. Randall R. Reeves of Okapi Wildlife Associates.
"International bodies such as the International Whaling Commission were formed specifically to gauge the status of whale populations and regulate the hunting of these giants," said Robards, lead author of the new study. "These species, however, represent only a fraction of the world's diversity of marine mammals, many of which are being accidentally netted, trapped, and—in some instances—directly hunted without any means of tracking as to whether these harvests are sustainable."
In order to build a statistically robust picture of human consumption rates of marine mammals around the world, Robards and Reeves started with records on small fisheries focused on small whales (i.e. pilot whales), dolphins, and porpoises from 1975 and records of global marine mammal catches between 1966 and 1975. From there, the authors consulted some 900 other sources and consulted with numerous researchers and environmental managers, an exhaustive investigation that took three years to complete. The team only counted information with actual evidence of human consumption of marine mammals, omitting instances where marine mammals were caught (either intentionally or not) for fishing bait, feed for other animals, medicines, and other uses.
The list of marine mammals killed for human consumption includes obscure species such as the pygmy beaked whale, the South Asian river dolphin, the narwhal, the Chilean dolphin, the long-finned pilot whale, and Burmeister's porpoise. Seals and sea lions are on the list as well, including species such as the California sea lion and lesser known species such as the Baikal seal. The polar bear (a bear that is considered a marine mammal) also makes the list. Three species of manatee and its close relative the dugong, considered a delicacy in some parts of the world, are also widespread targets of human consumption.
Overall, the historical review reveals an escalation in the utilization of smaller cetaceans, particularly coastal and estuarine species since 1970, often caught as accidental "bycatch" in nets meant for fish and other species. Once caught, however, small cetaceans are being increasingly utilized as food in areas of food insecurity and/or poverty, what the authors call "fishing up the food chain."
"Obviously, there is a need for improved monitoring of species such as the Atlantic and Indo-Pacific humpback dolphins and other species," said Dr. Howard Rosenbaum, director of WCS's Ocean Giants Program. "In more remote areas and a number of countries, a greater immediate need is to understand the motivations behind the consumption of marine mammals and use these insights to develop solutions to protect these iconic species that lead to more effective management and conservation."
WCS's Ocean Giants Program works in a number of seascapes of critical importance to small cetaceans in particular. These efforts are focused on the local level to address local impacts on coastal dolphin populations, providing on-the-ground practical conservation actions to compliment the global investigative work highlighted above.
In Congo, Gabon, and Madagascar, WCS conservation scientists Dr. Salvatore Cerchio and Tim Collins are conducting scientific studies to assess the status of impacted dolphin populations, and work with local communities of traditional fishermen to reduce accidental bycatch and deliberate hunting of dolphins. In these regions, the scientists are documenting a worrying trend in increased captures and use of dolphins for food, and they are sometimes also being sold in markets better known for their association with terrestrial bushmeat.
In response, Cerchio and the WCS Madagascar team have worked with local communities to establish a local conservation association composed of fishermen, local traditional laws protecting dolphins, and development of community-based whale and dolphin watching as an alternative livelihood. On the other side of the African continent, the coasts of Gabon and Congo represent one of the last strongholds for the rare Atlantic humpback dolphin. Catches by fishermen in Gabon are extremely rare, but groups of dolphins that cross the border (a finding of recent WCS work) risk capture in coastal gillnets set by artisanal fisherman. "The Atlantic humpback dolphin may well be the rarest mammal in the Congo basin region," said Tim Collins. "Unfortunately, few have ever heard of it, least of all the fisherman eating them out of existence."
For more information, click here.