Substantial Solar Energy Expansion Predicted Worldwide for 2014
Dec. 20, 2013 12:51PM EST
Business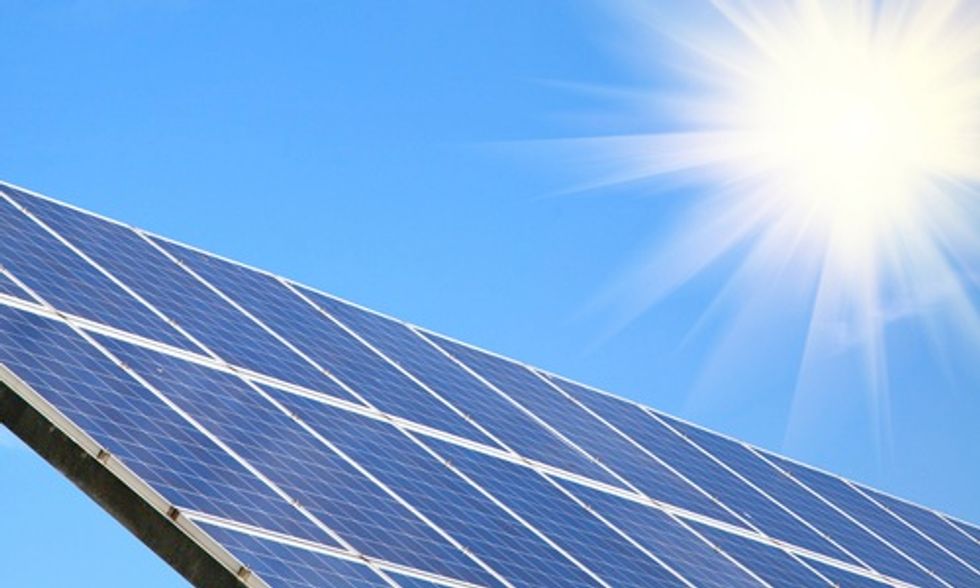 With less than two weeks remaining in 2013, it's not too early to think about the potential growth for renewable energy in 2014.
Mercom Capital Group, an Austin, TX-based clean energy communications and consulting firm, got the ball rolling this week by releasing its solar industry outlook for next year. While the company compares the leading nations and their prospective solar installations, the report begins with a look at the global picture.
In all, Mercom expects 43 gigawatts (GW) of new installations around the world in 2014. Back in February of this year, the European Photovoltaic Industry Association said the world surpassed the 100-GW mark of solar capacity.
Mercom CEO and co-founder Raj Prabhu is encouraged by the industry's stability and believes countries across the globe will collectively add 5.5 GW more than they did in 2013.
"Helped by strong demand, the module oversupply situation has improved," Mercom CEO and co-founder Raj Prabhu said. "Prices are stable, and manufacturers are reporting shipment growth and ramping up capacity."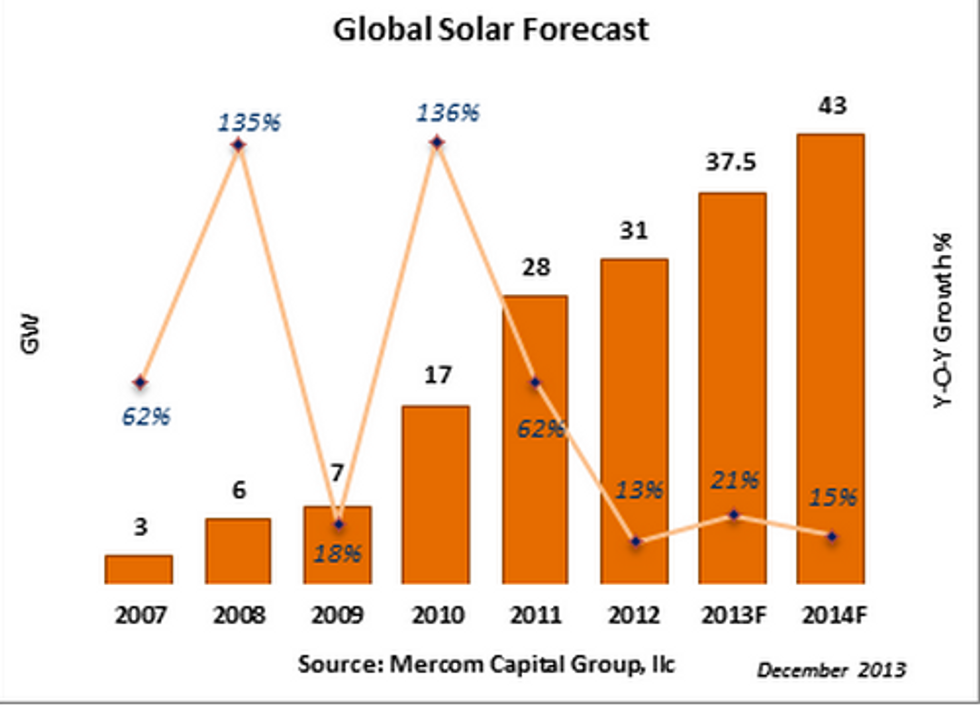 Mercom predicts that new U.S. installations will total 6 GW in 2014, which would be impressive given resistance from some states and the ongoing, congressional debate regarding the future of federal renewable energy policies. Those 6 GW would be adding on to the country's current total of 10.25 GW.
The report says utility-scale projects and leased residential projects have been the main drivers of U.S. growth. through third party-financed residential installations have been the catalysts of growth. Third-party owned installations earned $3 billion in solar lease funds to finance installations so far this year.
Mercom predicts that the U.S. will trail only China and Japan in new installations next year.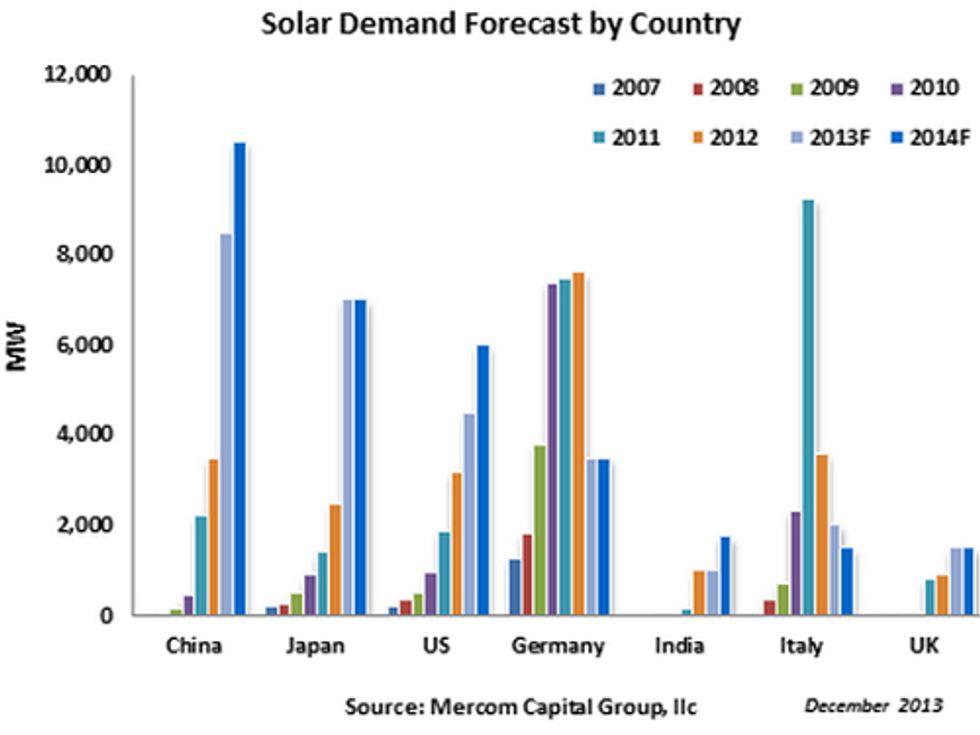 "At the moment, Japan is a 'wild card," Prabhu said. "Though forecast to be the second largest market in 2014 with 7 GW installed, there are some mixed signals coming out of Japan."
Mercom says the Japanese government is still examining solar energy and its role in the mix of available power, making for an unclear picture when it comes to future policies.
Similar to other organizations, Mercom envisions the U.S. rising above Germany in solar installations. India, Italy and the United Kingdom are each expected to add at least 1.5 GW.
Visit EcoWatch's RENEWABLES page for more related news on this topic.

EcoWatch Daily Newsletter