I Am Pro Snow Launches 100% Renewable Energy Campaign
Dec. 11, 2015 11:35AM EST
Climate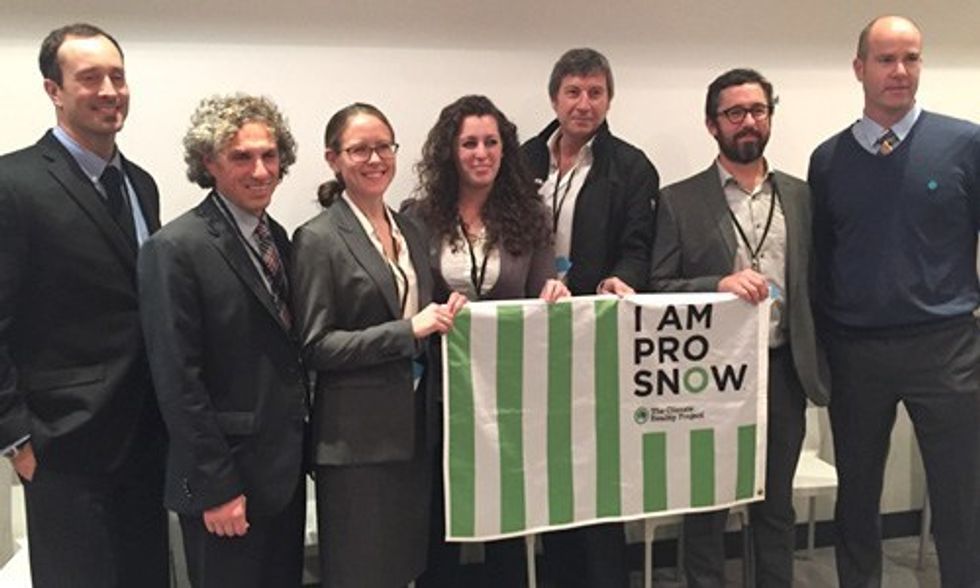 At the World Climate Summit panel on Dec. 6 in Paris, professional winter sports athletes, industry leaders, elected officials and key climate activists discussed how climate change is already impacting the winter sports and mountain communities, and The Climate Reality Project launched their 100 percent renewable energy campaign.
I AM PRO SNOW panel happening now at World Climate Summit talking snow and climate! https://t.co/Vd2ievlq6n

— Snowriders (@Snowriders)1449408937.0
The initiative, orchestrated by The Climate Reality Project's I AM PRO SNOW program, will encourage ski resorts, towns, businesses and other mountain communities around the world to commit to being powered by 100 percent renewable energy by 2030 in the next year.
With the backing of more than 193,000 global mountain voices, I AM PRO SNOW has already begun its outreach to communities worldwide with incredible success. Following the recent completion of its 100 percent renewable energy goal in Aspen and through a combined effort, Park City, Utah has recently announced that it will reach net-zero emissions by 2032.
"Climate change has already begun to impact winter sports, mountain communities and winter-centric industries," said Ken Berlin president and CEO of The Climate Reality Project. "I had the honor this week of participating in the World Climate Summit panel in conjunction with COP21 and it is clear that the time to take a stand, is now. The snow-dependent industry is on the front lines of climate change with significant economic and environmental implications. Commitments from these communities to combat climate change is a way to ramp up ambitions for channeling the passion of the winter sports and mountain communities into global climate action."
"Mountain communities across the globe are seeing the impact of climate change first hand and now have the chance to be a part of the climate change solution, to lead other communities towards 100 percent renewable energy," said Bryn Carey, resident of Park City Utah, president of Ski Butlers and Climate Reality leader. "Our hope is that we can take the success we have had in Park City, Utah, committing to net zero emissions and share it with other mountain communities, regions and states around the world."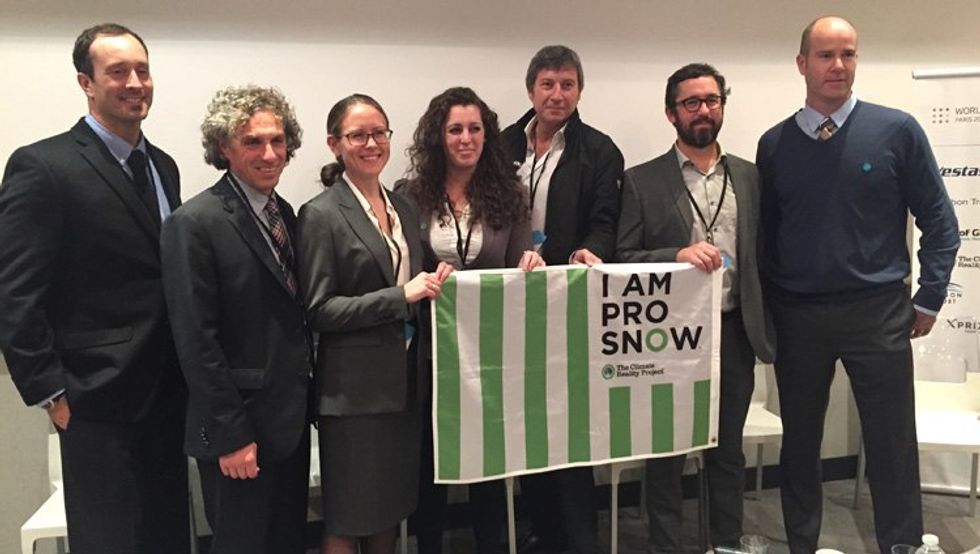 "Park City is very excited about our new energy goals, to be net zero in the municipal by 2022 and community wide by 2032. We are a progressive community with close ties to our natural environment," said Andy Beerman, council member of Park City, Utah. "One of the leading advocates for the net zero initiative in Park City. Both our quality of life and economy depend upon snow and moderate summer temperatures, so we're hoping to both serve as an example and lead other communities to protect their natural environment and reduce their carbon footprint as well."
"The city of Aspen worked for years to power its electric utility with 100 percent renewable energy," said Steve Skadron, mayor of Aspen, Colorado. "This year, we reached our goal and couldn't be prouder. We're finding its practical, profitable and improves quality of life. We hope our example pushes other cities and businesses across the nation to do the same."
YOU MIGHT ALSO LIKE
Roadmap for Climate Action Unleashes Cities Potential to Cut Global Carbon Emissions
Arnold Schwarzenegger Doesn't 'Give a ****' Whether You Agree With Him on Climate Change
Morocco and California Lead the Way in Replacing Fossil Fuels With Renewable Energy
10 States Leading the Charge in Renewable Energy Production (#1 Will Surprise You)
EcoWatch Daily Newsletter