Warming Oceans Impact Future of Shrimp
Oct. 31, 2014 04:59PM EST
Climate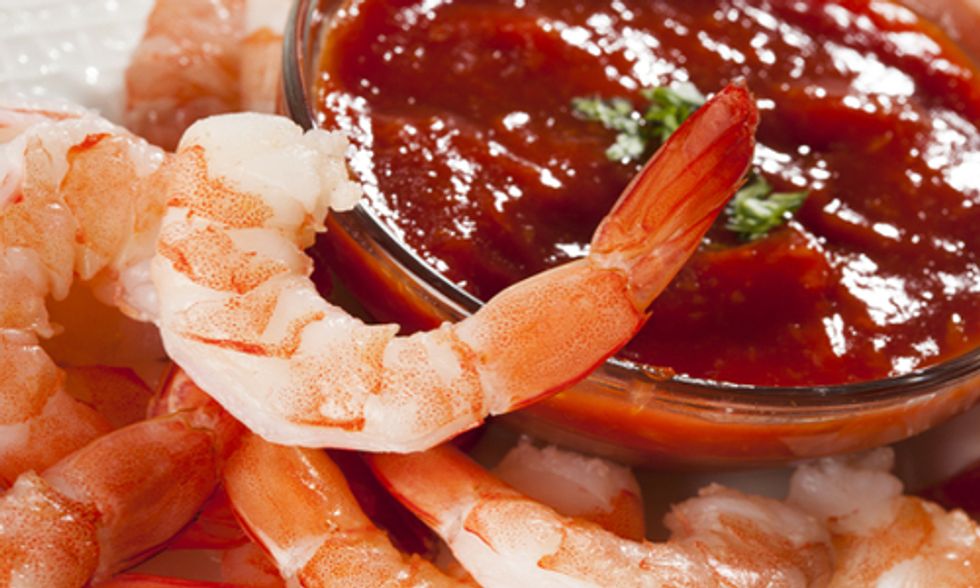 Shrimp is America's most popular seafood, but now it seems like the bad news for shrimp lovers is coming from every direction. Last winter, higher water temperatures in the Gulf of Maine forced the cancellation of Maine's Northern shrimp season, and now scientists are saying it could happen again. And a new report from Oceana, which did DNA testing on 143 shrimp products, found that as much as 30 percent of shrimp sold in grocery stores and markets is being misrepresented, with species substitution rampant.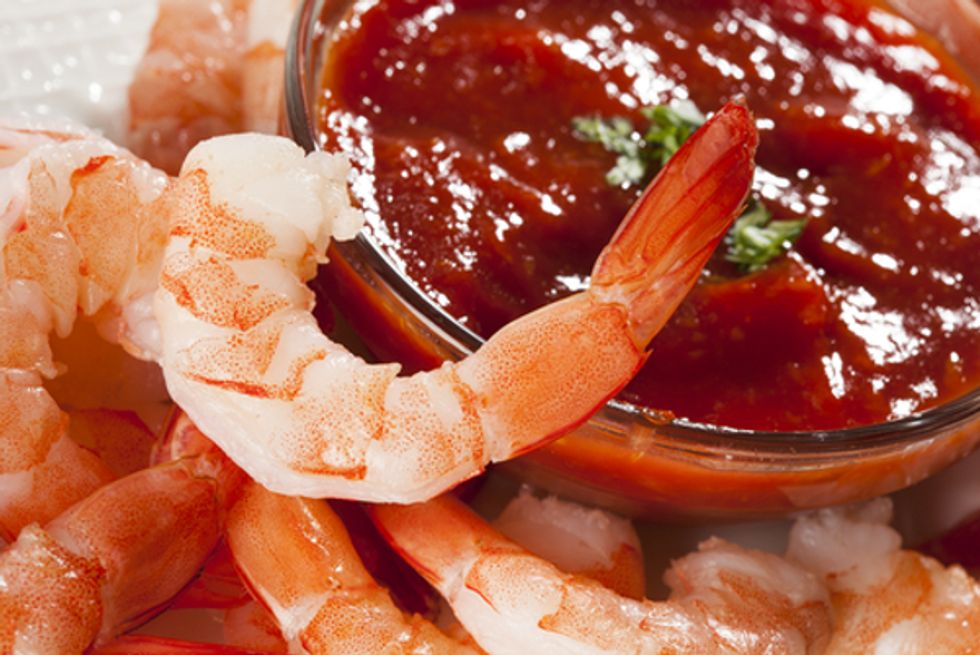 Photo credit: Shutterstock
The technical committee that makes recommendations to federal regulators at the Atlantic States Marina Fisheries Administration is urging extending last season's moratorium on shrimp fishing off Maine's coast to this season's as well. According to AP, their draft report pins the shrimp decline on rising ocean temperatures.
Temperatures in the Gulf of Maine are rising faster than in 99 percent of the Earth's oceans, increasing half a degree Fahrenheit annually, scientists from the Gulf of Maine Research Institute found. That's eight times faster than the global rate. In the process, Maine's Northern shrimp haul has plummeted from 12 million pounds in 2010 to 563,313 pounds last year, as warmer temperatures cause their food supply to decline and their number of predators to increase and ocean acidification impacts their development.
"The decline of the shrimp fishery, I think that's another one that has a very strong fingerprint of global warming," said Andrew Pershing, chief scientific officer with the Institute.
"If the Gulf of Maine was a coal mine, northern shrimp would be its canaries, and in the past two years, they've gone belly-up," Maine resident Michael Conathan, director of Ocean Policy at the Center for American Progress, told Think Progress. "In downeast Maine, where job opportunities are scarce, the loss of shrimp as a supplemental source of income is a huge blow to the local economy. This shows a clear link between climate change and job loss and a subsequent need for greater government spending on social programs. Politicians must not keep turning a blind eye to the climate crisis."
Meanwhile, Maine governor/climate denier Paul LePage has said that if global warming is real, it could be good for Maine's economy, a comment Glen Brand of Sierra Club of Maine said reflected "an embarrassing ignorance of the alarmingly harmful environmental and economic ramifications of carbon pollution."
Ben Martens of the Maine Coast Fisherman's Association told Think Progress,"People traditionally like to have shrimp in the winter," and that with the elimination of this Maine shrimp from menus, people will turn to other shrimp, often from overseas.
Threats to the domestic supply could exacerbate the finding by the Oceana study that shrimp mislabeling is rampant.
"Shrimp is the most commonly consumed seafood in the United States and the most highly traded seafood in the world," it said. "However, this high demand has led to many environmental and human rights abuses in the fishing, farming and processing of shrimp. Despite the popularity of shrimp, as well as the associated sustainability, human rights and environmental concerns, U.S. consumers are routinely given little information about the shrimp they purchase, making it nearly impossible to find and follow sound sustainability recommendations."
It warned that while consumers may want to avoid certain types of shrimp for health or environmental reasons, the widespread substitute of one type of shrimp for another without disclosure—for instance, labeling farmed shrimp as "wild" or "gulf," the most common mislabeling—makes that difficult.
"Misrepresenting shrimp not only leaves consumers in the dark, but it also hurts dishonest fisherman who are trying to sell their products into the market," the study said. "Traceability can also prevent illegally caught seafood from entering the marketplace and deter human rights violations around the world, while giving consumers information they need to make fully informed, responsible seafood choices."
YOU MIGHT ALSO LIKE
Scientists Discover World's Oceans Warming Faster Than Predicted
DiCaprio Donates $2 Million to Protect the Oceans
NOAA: Ocean Acidification Rises, Marine Economy Sinks
EcoWatch Daily Newsletter
Recent Stories from EcoWatch