Indigenous communities in Panama are living the reality of melting glaciers and sea level rise. They certainly don't need to read the recent study by researchers at the University of California Irvine and NASA that includes 40 years of observations finding that six massive glaciers in the Amundsen Sea sector "have passed the point of no return," to understand the impacts melting glaciers have on low-lying islands.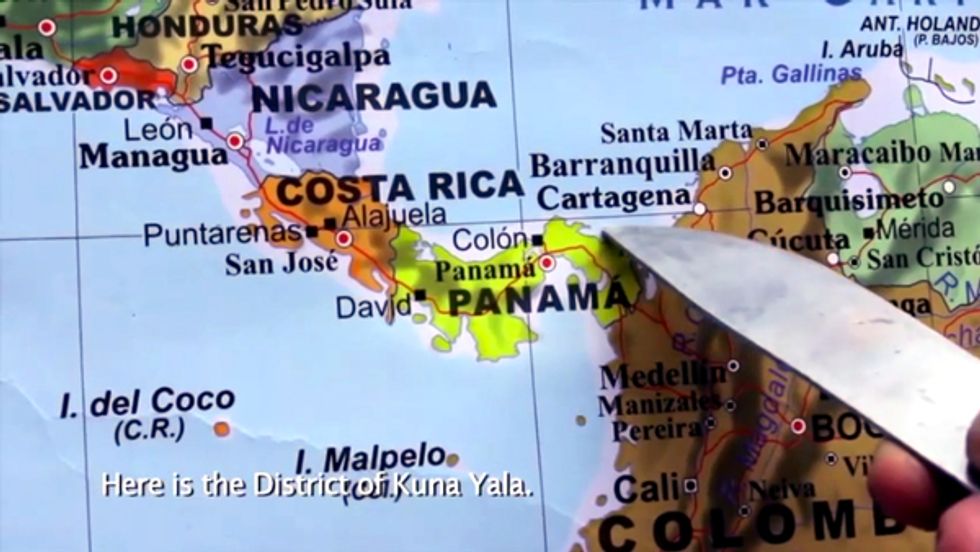 Filmmaker Patric Riggs portrays two indigenous communities that are grappling with tradition and modernization in response to rising sea levels in his Action4Climate video Desplazada. The nearly 10-minute film with English subtitles provides first-hand accounts of climate change impacts on their culture as these Panama communities literally watch the seas wipe away their home.
Unfortunately, the NASA study doesn't show relief coming anytime soon. It says, "The collapse of this sector of West Antarctica appears to be unstoppable. The fact that the retreat is happening simultaneously over a large sector suggests it was triggered by a common cause, such as an increase in the amount of ocean heat beneath the floating parts of the glaciers. At this point, the end appears to be inevitable."
The Action4Climate video competition received more than 230 entries from 70 countries from students inspired to share their climate change stories. To watch other Action4Climate videos, click here.
YOU MIGHT ALSO LIKE
The World, 'It Turned Out Right'
'Vanishing World' Explores the Realities of Climate Refugees
Pope Francis and Top Football Stars Kick-off 'Match For Peace'
EcoWatch Daily Newsletter
Civil society organizations filed an amicus brief last week in Panama's Supreme Court of Justice in support of a challenge by indigenous people to the environmental review of the Barro Blanco hydroelectric dam.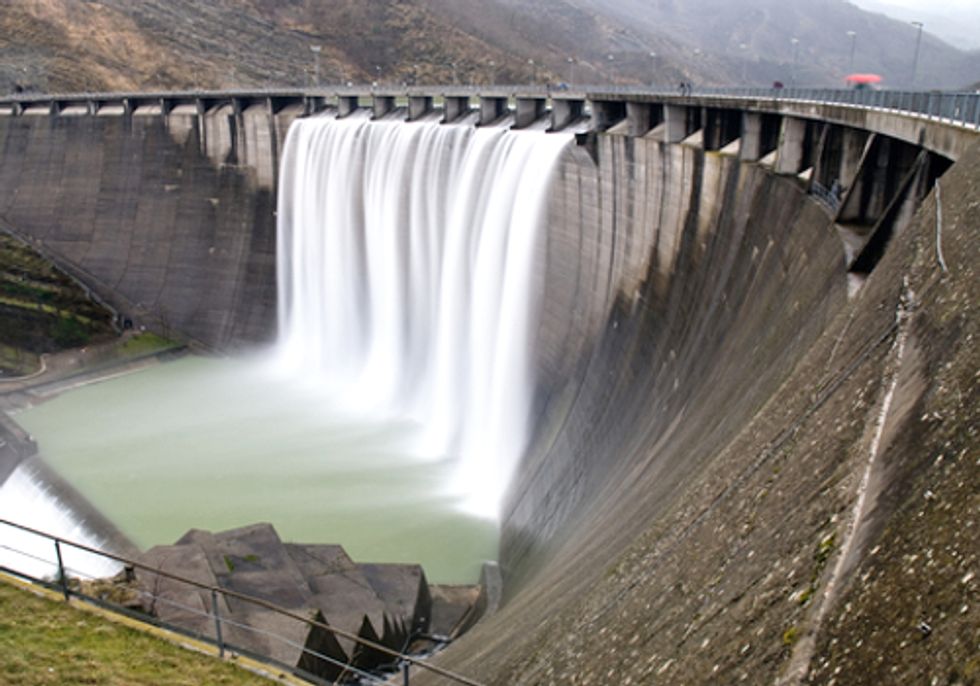 Photo courtesy of Shutterstock
Supporting a lawsuit filed by the Environmental Advocacy Center, Panamá (CIAM), the Interamerican Association for Environmental Defense (AIDA), the Center for International Environmental Law (CIEL) and Earthjustice argue that the Panamanian government violated international law by approving the project without adequately consulting or obtaining the free, prior and informed consent of the affected Ngӓbe-Buglé indigenous peoples, and without adequately reviewing the environmental impacts to their lands.
"Our lands and natural resources are the most important aspects of our culture, and we wish to thank the international organizations that are supporting our struggle to protect them," said Goejet Miranda, President of a Ngäbe community movement to defend the Tabasará River from development projects.
Once completed, the dam is projected to flood homes and religious, archaeological and cultural sites in the Ngӓbe-Buglé territories. The Barro Blanco dam will transform the Tabasará River from a vibrant source of food and water into a stagnant lake ecosystem, and will lead to the forced relocation of several families. Following a visit with indigenous communities in Panama last month, U.N. Special Rapporteur on the Rights of Indigenous Peoples James Anaya concluded that the government should have ensured adequate consultation with the Ngäbe people before authorizing the project.
"Indigenous people have special protections under international law," said CIEL senior attorney Alyssa Johl. "And in the case of Barro Blanco, Panama violated international law by ignoring the Ngäbe peoples' rights to consultation and to free, prior and informed consent, which require states to ensure that indigenous peoples are actively engaged in, and take ownership of, decisions that affect their lives and livelihoods."
The amicus supports CIAM's lawsuit seeking to nullify the resolution that approved the project's environmental impact assessment (EIA) and to suspend construction of the dam until an adequate EIA has been conducted. "Given Panama's international human rights obligations," explained AIDA senior attorney Maria José Veramendi, "we expect that the Court will rule in favor of the affected Ngäbe people, strengthening the protection of indigenous communities with respect to development projects in Panamá and contributing to the development of a strong and coherent jurisprudence on the issues of human rights and the environment in the region."
The Barro Blanco project has also received criticism related to its registration under the Clean Development Mechanism (CDM), a carbon-offsetting scheme established under the Kyoto Protocol. In theory, the CDM—with its dual objectives of reducing carbon emissions and achieving sustainable development—could be a valuable tool in the fight against climate change. However, among other problems, the CDM fails to ensure that its projects do not violate human rights.
"Mechanisms to address climate change should do more than provide economic benefit for the companies developing the projects," said Earthjustice attorney Abby Rubinson. "They must ensure protection of human rights and equitable solutions on the ground."
Visit EcoWatch's BIODIVERSITY and CLIMATE CHANGE pages for more related news on this topic.

waterlust.com / @tulasendlesssummer_sierra .
Each product featured here has been independently selected by the writer. If you make a purchase using the links included, we may earn commission.
The bright patterns and recognizable designs of Waterlust's activewear aren't just for show. In fact, they're meant to promote the conversation around sustainability and give back to the ocean science and conservation community.
Each design is paired with a research lab, nonprofit, or education organization that has high intellectual merit and the potential to move the needle in its respective field. For each product sold, Waterlust donates 10% of profits to these conservation partners.
Eye-Catching Designs Made from Recycled Plastic Bottles
waterlust.com / @abamabam
The company sells a range of eco-friendly items like leggings, rash guards, and board shorts that are made using recycled post-consumer plastic bottles. There are currently 16 causes represented by distinct marine-life patterns, from whale shark research and invasive lionfish removal to sockeye salmon monitoring and abalone restoration.

One such organization is Get Inspired, a nonprofit that specializes in ocean restoration and environmental education. Get Inspired founder, marine biologist Nancy Caruso, says supporting on-the-ground efforts is one thing that sets Waterlust apart, like their apparel line that supports Get Inspired abalone restoration programs.
"All of us [conservation partners] are doing something," Caruso said. "We're not putting up exhibits and talking about it — although that is important — we're in the field."
Waterlust not only helps its conservation partners financially so they can continue their important work. It also helps them get the word out about what they're doing, whether that's through social media spotlights, photo and video projects, or the informative note card that comes with each piece of apparel.
"They're doing their part for sure, pushing the information out across all of their channels, and I think that's what makes them so interesting," Caruso said.
And then there are the clothes, which speak for themselves.
Advocate Apparel to Start Conversations About Conservation
waterlust.com / @oceanraysphotography
Waterlust's concept of "advocate apparel" encourages people to see getting dressed every day as an opportunity to not only express their individuality and style, but also to advance the conversation around marine science. By infusing science into clothing, people can visually represent species and ecosystems in need of advocacy — something that, more often than not, leads to a teaching moment.

"When people wear Waterlust gear, it's just a matter of time before somebody asks them about the bright, funky designs," said Waterlust's CEO, Patrick Rynne. "That moment is incredibly special, because it creates an intimate opportunity for the wearer to share what they've learned with another."
The idea for the company came to Rynne when he was a Ph.D. student in marine science.
"I was surrounded by incredible people that were discovering fascinating things but noticed that often their work wasn't reaching the general public in creative and engaging ways," he said. "That seemed like a missed opportunity with big implications."
Waterlust initially focused on conventional media, like film and photography, to promote ocean science, but the team quickly realized engagement on social media didn't translate to action or even knowledge sharing offscreen.
Rynne also saw the "in one ear, out the other" issue in the classroom — if students didn't repeatedly engage with the topics they learned, they'd quickly forget them.
"We decided that if we truly wanted to achieve our goal of bringing science into people's lives and have it stick, it would need to be through a process that is frequently repeated, fun, and functional," Rynne said. "That's when we thought about clothing."
Support Marine Research and Sustainability in Style
To date, Waterlust has sold tens of thousands of pieces of apparel in over 100 countries, and the interactions its products have sparked have had clear implications for furthering science communication.
For Caruso alone, it's led to opportunities to share her abalone restoration methods with communities far and wide.
"It moves my small little world of what I'm doing here in Orange County, California, across the entire globe," she said. "That's one of the beautiful things about our partnership."
Check out all of the different eco-conscious apparel options available from Waterlust to help promote ocean conservation.
Melissa Smith is an avid writer, scuba diver, backpacker, and all-around outdoor enthusiast. She graduated from the University of Florida with degrees in journalism and sustainable studies. Before joining EcoWatch, Melissa worked as the managing editor of Scuba Diving magazine and the communications manager of The Ocean Agency, a non-profit that's featured in the Emmy award-winning documentary Chasing Coral.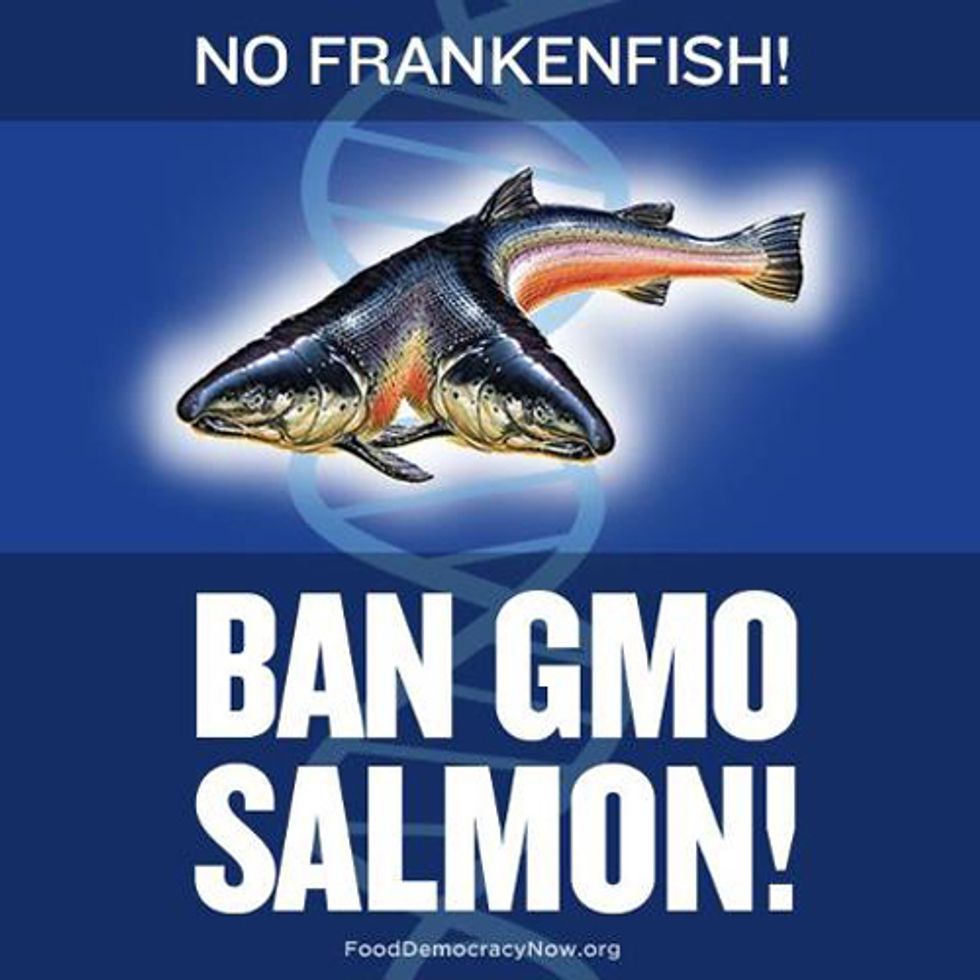 Last week, more than 1.8 million people sent comments vehemently opposing the approval of a genetically engineered (GE) salmon by the Food and Drug Administration (FDA). The effort was driven by a broad coalition organized over three years ago by the Center for Food Safety and consisting of public interest, consumer, environmental and animal protection groups, along with commercial and recreational fisheries associations and food businesses and retailers. 
"It is extremely disappointing that the Obama Administration continues to push approval of this dangerous and unnecessary product through a broken regulatory system," said Andrew Kimbrell, executive director for Center for Food Safety. "The GE salmon has no socially redeeming value; it's bad for the consumer, bad for the environment, and bad for our native salmon."
The FDA first announced that it was considering the approval of a GE salmon in August 2010. If approved, it would be the first-ever GE animal permitted for human consumption in the U.S. Friday marked the close of a 120-day comment period on a revised draft environmental assessment for the GE salmon, which has remained a concern for consumers and Congress alike. 
"The fact that the consideration of AquaBounty's GE salmon has gotten this far is a sign of how broken the current U.S. regulatory structure actually is," said Dave Murphy, founder and executive director of Food Democracy Now! "If GMO salmon is approved, it sets a dangerous precedent and will be a new low for the Obama Administration in their failure to properly protect the American public and our food supply."
In addition, documents disclosed on Friday through a Freedom of Information Act request raise serious questions about the adequacy of the FDA's review of the AquAdvantage salmon application. Among other things, while the FDA has refused to look at the environmental impacts of these GE fish beyond the Canadian and Panamanian facilities proposed in the application, it appears that U.S. Fish and Wildlife Service has already received requests to import AquAdvantage salmon eggs into the U.S. for commercial production.
"Like FDA's food safety analysis, the environmental analysis leaves many questions unanswered, and includes numerous, highly-questionable and unsubstantiated assumptions," said Michael Hansen, PhD, senior scientist at Consumers Union. "The decision on this fish is precedent setting; given the inadequacies of this document, a full EIS, including a failure-mode analysis that looks at the possibility of fish escapes, must be performed."
The groups responsible for organizing the more than 1.8 million comments were Avaaz, Center for Food Safety, Friends of the Earth, Food & Water Watch, MoveOn, Organic Consumers Association, Food Democracy Now!, Credo, Consumers Union, Just Label It, Farm Sanctuary, Cascadia Wildlands, Earthjustice, American Anti-Vivisection Society (AAVS), Institute for Responsible Technology and the Alliance for Natural Health–USA. 
"The public has spoken, loud and clear: There is simply no need for GE salmon," said Wenonah Hauter, executive director of Food & Water Watch. "It's time for FDA to put an end to this regulatory mess and admit that the environmental and public health risks are too big to approve this controversial product."
On Wednesday, 12 Senators led by Sen. Mark Begich (D-AK) and 21 representatives led by Rep. Don Young (R-AK), Rep. Mike Thompson (D-CA) and Rep. Jared Huffman (D-CA) sent letters to the FDA urging it to halt its approval until their economic, regulatory and environmental concerns are addressed. The Congressional letters come just months after an amendment offered by Sen. Begich to the Senate Budget Resolution passed by voice vote in favor of the labeling of GE fish. 
In addition to Congressional attention, the FDA received joint letters from major groups and businesses reflecting broad public opposition to GE salmon. A joint letter was submitted by CEOs of major environmental organizations including American Rivers, Center for Food Safety, Earthjustice, Friends of the Earth, Food & Water Watch, Greenpeace, Natural Resources Defense Council, Ocean Conservancy and Sierra Club. Led by the AAVS, 22 animal protection organizations joined another letter to FDA opposing GE salmon, as did a number of religious groups.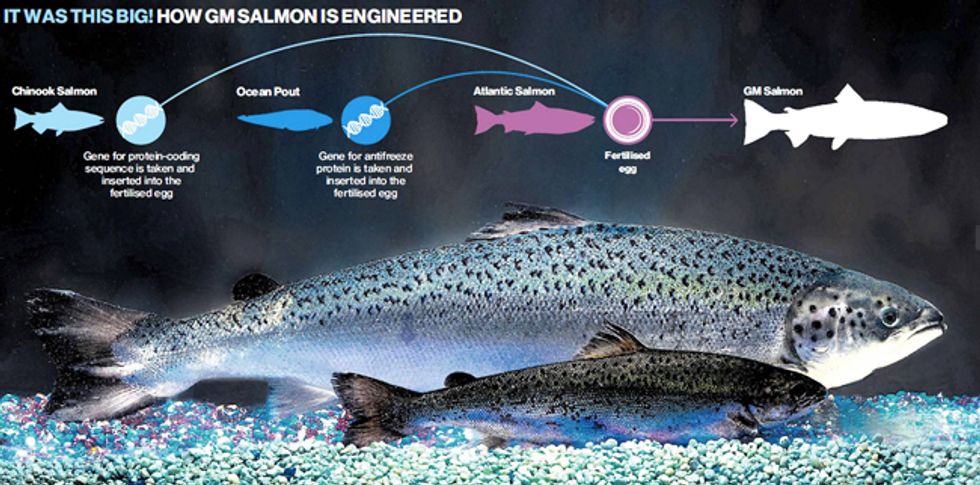 "The AquAdvantage salmon studies, by their very design, underreport or fail to detect health problems and abnormalities in the fish. Yet we know that genetic engineering is fraught with failures and unintended consequences, and preliminary findings indicate that GE salmon are prone to deformities and may be more susceptible to disease," said Nina Mak, research analyst with AAVS. "It is deeply concerning that FDA would release this still-experimental technology into the environment." 
A variety of other groups also have voiced their opposition to GE salmon, including several indigenous groups. Citing numerous fisheries and economic concerns, more than 250 businesses, individuals, public interest groups and fisheries organizations, representing the commercial and recreational fishing industries across the U.S., joined a letter to FDA, including the Alaska Trollers Association, Northwest Atlantic Marine Alliance, Bristol Bay Regional Seafood Development Association and Alaska Marine Conservation Council.  
"U.S. fishermen take seriously the job of delivering a wholesome, sustainable, high quality product to market," said Dale Kelly, executive director of the Alaska Trollers Association. "Applying such invasive technology to a food fish has not been adequately studied for its impacts on human health, the environment or American jobs."
The market has already started to reject GE salmon. Supermarket chains with more than 2,500 grocery stores across the county have committed not to sell GE seafood should it come to market and 260 chefs across the country have signed on to a letter by Chefs Collaborative objecting to the transgenic fish.
"We don't believe this engineered salmon is either healthful or sustainable," says Trudy Bialic of Puget Consumers Co-op Markets in Seattle, Washington. "We won't sell it." 
"The FDA process is obviously flawed, and already the market is rejecting genetically engineered salmon," said Eric Hoffman with Friends of the Earth. "The vast majority of consumers say they won't eat genetically engineered fish and grocery stores are rejecting it. The submission of over 1.8 million comments in opposition to genetically engineered fish is just another sign that there is no future for this fish in the U.S."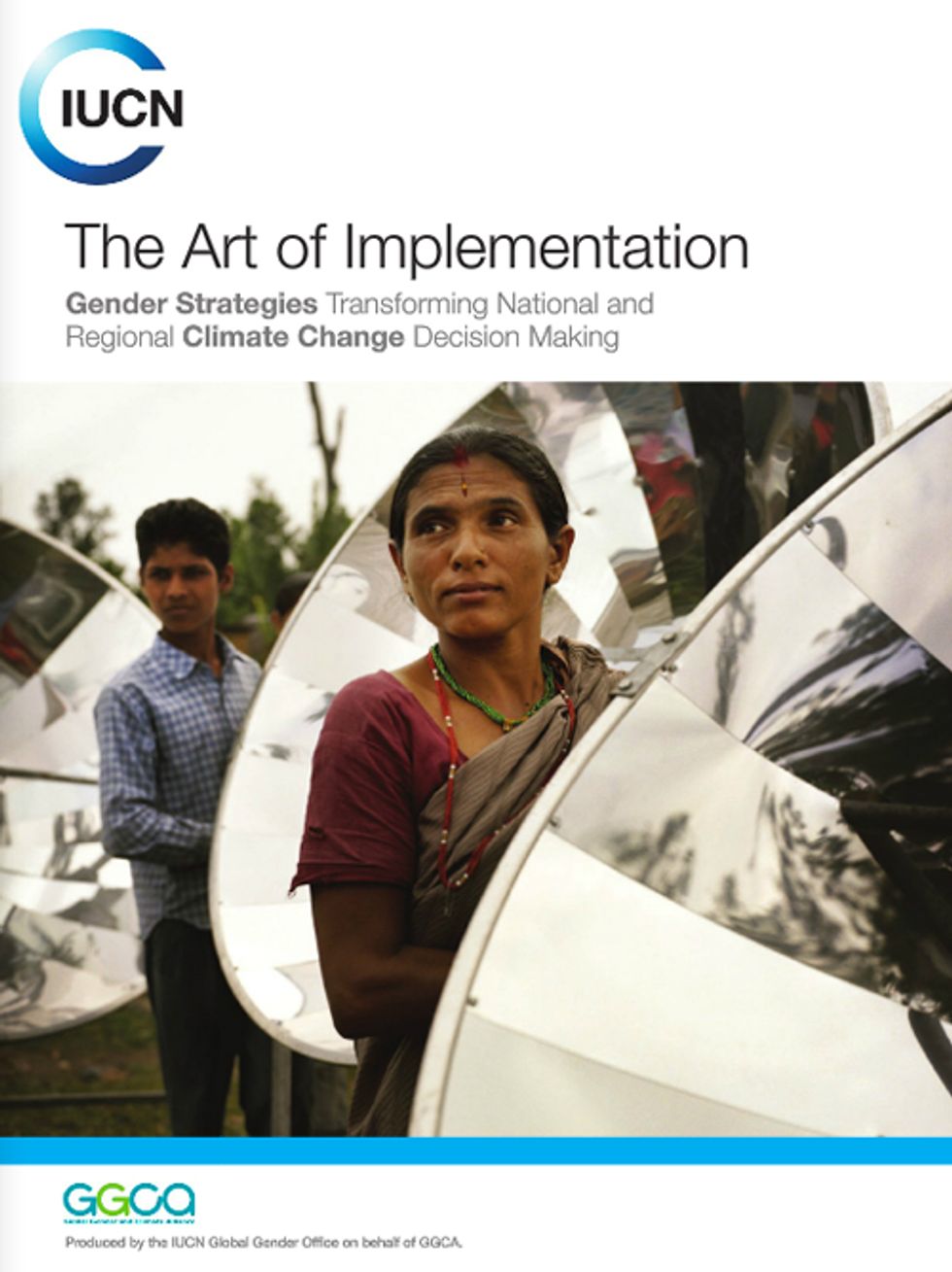 A new International Union for Conservation of Nature (IUCN) publication outlining action plans for women to help them adapt to climate change and minimize its impact has been launched at the 18th Conference of the Parties to the United Nations Framework Convention on Climate Change in Doha, Qatar.
A water taxi network owned and operated by women on the Nile that reduces emissions and provides fast, reliable public transport in a gridlocked Cairo transport system; a recycling project that empowers women as green entrepreneurs in Kathmandu; women-environmental whistleblowers on the coast of Liberia that assist the government in the collection of meteorological data to forecast the weather, acting as an early-warning system for storms and reporting environmental offenses; a carbon-footprint program run by community women and poetry singers in temples in Jordan and Nepal that communicate climate change messages. These are just a few innovative examples included in the book.
The Art of Implementation: Gender Strategies Transforming National and Regional Climate Change Decision Making focuses on the development of climate change and gender action plans—steps to be taken by women to adapt to climate change and minimize its impact. The publication includes a synthesis of strategies and action plans developed by the IUCN Global Gender Office on behalf of the Global Gender and Climate Alliance (GGCA) in Mozambique, Jordan, Egypt, Tanzania, Nepal, Haiti, Panama, Costa Rica, Liberia, the Arab League of States and the Central American Region. It also outlines the methodology used by IUCN.
"A critical step in the development of these action plans is the need to anchor global agreements within national contexts so as to take action on climate change at the local and national level, whilst harnessing the power of women in the process," says Lorena Aguilar, IUCN's Senior Global Gender Adviser. "The strategies and action plans represent a country's intention to empower and respond to the needs of the often invisible 'other half' of the population in the context of climate change. They link national and global policy in a concrete manner, communicate the importance of gender in climate action and frame women as agents of change—and not merely as a 'vulnerable' group."
The book outlines actions designed to adapt to climate change and minimize its impact that can be taken by women and other players in a variety of sectors covering topics as diverse as agriculture and food security, forests and REDD+, water, energy, health, urbanization, integrated coastal management, waste management, tourism, land use and disaster risk management. Each section also includes clear objectives, actions and indicators and identifies the specific institutions responsible for their implementation and delivery.
The action plans provide a comprehensive framework for the development of projects and their implementation, which has been agreed on by governments, UN institutions, contributing country partners, academia, the private sector and civil society, among others.
"Climate change will undermine the very foundation of socioeconomic development and will increase inequality and poverty," says Tarja Halonen, Former President of Finland and main funding partner to the project. "It will have a serious impact on the livelihoods of poor women in developing countries, as the increasing droughts and storms will affect agriculture and water resources, which are often the responsibility of women."
Until recently, policy responses at the global or national level did not reflect this reality. For more than twenty years, gender equality was absent from the United Nations Framework Convention on Climate Change (UNFCCC) and in decision-making by its Conference of the Parties and Subsidiary Bodies. Few National Adaptation Programs of Action (NAPAs) or national communications submitted by Parties to the UNFCCC addressed gender issues in a comprehensive manner, and some did not mention gender considerations at all.
Following several years of advocacy, capacity building, and building awareness, governments have now agreed multilaterally that gender equality is a key component in achieving climate change goals. Since 2008, more than 60 official gender references have entered the UNFCCC negotiation text, and the final outcomes of the Cancun (2010) and Durban (2011) conferences included eight and seventeen references to gender, respectively.
With these global mandates in place, the urgent next step is to turn them into action and determine how to design climate change policies that address these issues.
Visit EcoWatch's CLIMATE CHANGE page for more related news on this topic.