This website uses cookies to ensure you get the best experience while browsing it. By clicking 'Got It' you're accepting these terms.


The best of EcoWatch, right in your inbox. Sign up for our email newsletter!
By Jake Johnson
Rescue teams in Iran and Iraq continued urgently searching through the rubble of collapsed buildings Monday after a powerful 7.3 magnitude earthquake struck the nations' border region Sunday night, killing more than 300 people and injuring thousands.
More than 100 aftershocks reportedly followed the quake, which forced thousands to flee from their homes and subsequently sparked landslides that hindered rescue efforts.
According to Iranian Red Crescent, a disaster relief organization, the earthquake and its aftermath has left more than 70,000 people in need of emergency shelter.
In war, natural disaster and poverty, water is the first relief to arrive alongside the security of life and limb. It is the gift that aids the weary traveler, sits at the table before a meal arrives. The lack of it kills before the lack of food does. It is not a commodity, as in the Bolivian Water Wars that fought the privatization of public wells, but rather it is a human right. So when the United Nations sanctions against Iraq in the 1990's stressed schools and hospitals to the point of disrepair and abandonment of their wells, human rights activists stepped in.
In 1999 a group of veterans, working through Veterans for Peace, founded the Iraq Water Project, with a mission to improve the health prospects of some part of the Iraqi population dependent upon water treatment facilities in desperate need of repair. Once a site is selected, usually a school or clinic, a 3-stage filtration unit, with reverse osmosis and ultraviolet light treatment, is set up to clean incoming water from a river, well or municipal source.
New water filter installed in alAskari shrine in Samarra.
To date, 160 units are in place mostly in schools and clinics across Iraq. We've installed one filter unit in an orphanage, a refugee camp, six prisons, including Abu Ghraib, which is now closed, and the alAskari shrine in Samarra, the one that alQaida bombed back in 2006.
Our partner, Muslim Peacemaker Teams, installed five units in Najaf schools, while Life for Relief and Development, an American Islamic NGO, installed two units in schools in the Diyala Province (east-central Iraq). For reasons of security we cannot name the group we work with in Nassiriya that installed four water treatment units in the new Nassiriya Heart Center and another four in local schools. These organizations are doing the lion's share of the work, taking responsibility for the installation, security and maintenance of the water filter units, providing citizens with a basic human right—access to clean water.
What's come of this investment are positive unintended consequences that have exceed our expectations, both social justice and conservation. By contributing to the relief of someone's suffering, a wonderful sense of humility and joy emerges, especially among the U.S. veterans participating in the project, which I can attest to personally. More importantly, lives are saved, dysentery among small children and water-borne illnesses have been reduced where the water filters are installed. Unexpectedly, the water filters serve not only the schools and clinics, but they become a community hub—a meeting place. The goodwill that emerges from Iraqi organizations managing their own recovery and the relationship that forms between Iraqis and American citizens is invaluable. There is reconciliation and atonement, which are hard to find.
A school in the Therthar village near Falluja.
Interestingly, giving water contributes to solving another problem: plastic pollution. Often when relief aid is sent after a natural disaster or during civil unrest, it comes packaged in stuff that becomes garbage. Water bottles by the millions are strewn across villages in Iraq, reflective of the years of poor waste management, garbage from war and relief aid. American bases established in Iraq employed "burn pits" to incinerate garbage. The same burn and bury strategy exists in villages across the country, sending acrid smoke into communities. Iraq's waste problem contributed to public outbreaks in cholera and dysentery, and roadside bombs found ample trash piles to be concealed within.
Iraqi children scavenging for recyclables in a dump near Najaf.Haidar Hamdan / AFP
One water filter can sustain daily drinking water for 1,000 residents for up to 3 months before filters need to be changed. The same volume would exceed half a million 1 liter plastic water bottles. By providing the "means to fish, rather than the fish itself," access to water becomes seemingly endless. But in today's political climate in Iraq, there are continued challenges to keep these water filter units operational.

Therefore, what continues today is maintenance and new installations of water filter units where they are needed. We recognize that past sanctions, war and poverty, exacerbate suffering, but sharing this gift is contributing to Iraq's recovery in sometimes unpredictable ways. It all begins with water.
EcoWatch Daily Newsletter
Events in Iraq are headline news everywhere, and once again, there is no mention of the issue that underlies much of the violence: control of Iraqi oil. Instead, the media is flooded with, debate about, horror over and extensive analysis of a not-exactly-brand-new terrorist threat, the Islamic State of Iraq and Syria (ISIS). There are, in addition, elaborate discussions about the possibility of a civil war that threatens both a new round of ethnic cleansing and the collapse of the embattled government of Prime Minister Nouri al-Maliki.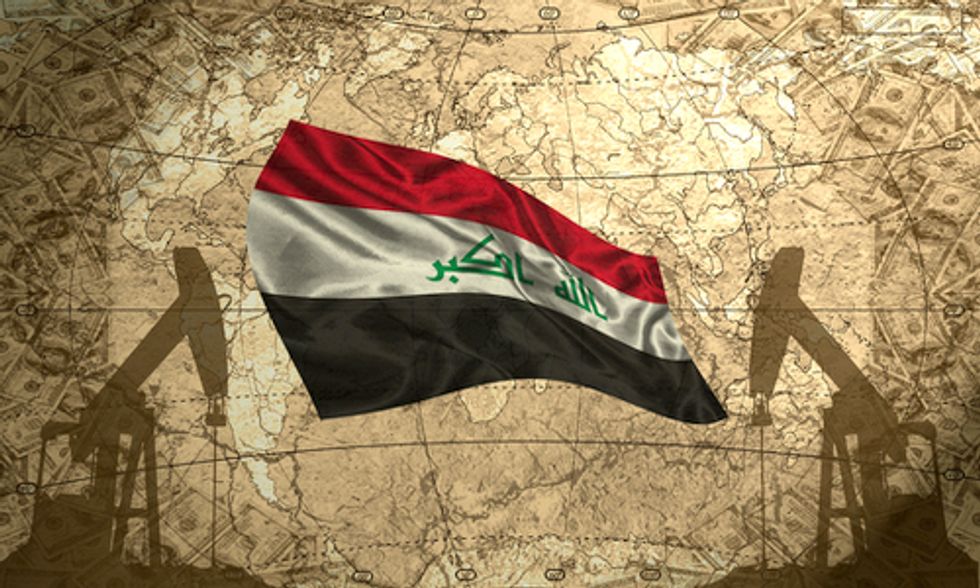 Photo courtesy of Shutterstock
Underway are, in fact, "a series of urban revolts against the government," as Middle Eastern expert Juan Cole has called them. They are currently restricted to Sunni areas of the country and have a distinctly sectarian character, which is why groups like ISIS can thrive and even take a leadership role in various locales. These revolts have, however, neither been created nor are they controlled by ISIS and its several thousand fighters. They also involve former Baathists and Saddam Hussein loyalists, tribal militias and many others. And at least in incipient form they may not, in the end, be restricted to Sunni areas. As the New York Times reported last week, the oil industry is "worried that the unrest could spread" to the southern Shia-dominated city of Basra, where "Iraq's main oil fields and export facilities are clustered."
Under the seething ocean of Sunni discontent lies a factor that is being ignored. The insurgents are not only in a struggle against what they see as oppression by a largely Shiite government in Baghdad and its security forces, but also over who will control and benefit from what Maliki—speaking for most of his constituents—told the Wall Street Journal is Iraq's "national patrimony."
The Deconstruction of Saddam Hussein's Iraq
Does anyone remember what Iraq looked like a dozen years ago, when Saddam Hussein still ruled the country and the U.S. was about to invade? On the one hand, Iraqis, especially Shiites and Kurds, suffered under the iron heel of an oppressive dictator—who may have killed 250,000 or more of his own people during his 25-year reign. They also struggled against the privation caused by U.S.-led sanctions—some estimates at the time placed the number of sanction-caused infant deaths alone at 500,000.
On the other hand, the country had a number of successful export-oriented industries like leather goods and agricultural products like dates that offered employment to hundreds of thousands of relatively well paid workers and entrepreneurs. It also had a resilient electrical, water and highway infrastructure (though increasingly decrepit thanks to those sanctions). In addition, it had a best-in-the-region primary and higher educational system, and the finest (free) health care in the Middle East. In a nation of 27 million people, it also had—in comparison to other countries in the area—a large, mainly government-employed middle class of 3 million.
These pluses all flowed from a single source: the 2.5 million barrels of oil that Iraq produced each day. The daily income from the sale of the "national  patrimony" undergirded the country's economic superstructure. In fact, the oil-based government budget was so ample that it supported Hussein with multiple palaces, enriched all his relatives and allies, and financed his various wars, both on other countries and on Iraq's Kurds and Shiites.
This mixture of oppression and prosperity ended with the U.S. invasion. Despite denials that it would ever touch the Iraqi "patrimony," the Bush Administration went straight for those oil revenues, diverting them away from the economy and into "debt payment" and soon enough, a pacification campaign.  Despite promises from Washington that, under an American occupation, production would soon rise to 6 million barrels per day, the struggle to take control of energy production out of Iraqi hands ended up crippling the industry and reducing production by 40 percent.
In fact, the occupation government was a whirlwind of economic destruction. It quickly began dismantling all government-run (and oil-subsidized) industrial plants, bankrupting the private industries that depended on them. It disrupted or destroyed commercial agriculture, again by discontinuing Saddam-era oil-financed subsidies and by air attacks on insurgents in rural areas. It imposed both austerity measures and a "de-Baathification" program on the country's educational and medical systems.
Since most Iraqis holding any position of significance had no choice but to belong to Saddam's Baath Party, this proved a disaster for middle class professionals, a majority of whom found themselves jobless or in exile in neighboring countries. Since they had managed such systems, often under increasingly terrible conditions, the effect on the management of the electrical, water and highway infrastructure was devastating. Add in the effects of bombing campaigns and the privatization of maintenance and you had a lasting disaster.
When, in 2009, the Obama Administration first began withdrawing U.S. combat troops, Iraqis everywhere—but especially in Sunni areas—faced up to 60 percent unemployment, sporadic electrical service, poisoned water systems, episodic education, a dysfunctional medical system and a lack of viable public or private transportation. Few Westerners remember that, in 2010, Maliki based his election campaign on a promise to remedy these problems by—that figure again—increasing oil production to 6 million barrels per day. Since the existing production was more than sufficient to operate the government, virtually all of the increased revenues could be used to reconstruct the country's infrastructure, revive the government sector and rehabilitate all the devastated public services, industries and agricultural sectors.
The Corrupt Legacy of the U.S. Occupation
Despite his obvious Shia sectarianism, Sunnis gave Maliki time to fulfill his campaign promises. For some, hopes were increased when service contracts were auctioned off to international oil firms with the aim of hiking energy production to that 6 million barrel mark by 2020. (Some, however, just saw this as the selling off of that national patrimony.) Many Iraqis were initially reassured when oil production began to rise: in 2011, the Hussein-era mark of 2.5 million barrels per day was finally reached, and in 2013 production finally exceeded 3.0 million barrels per day.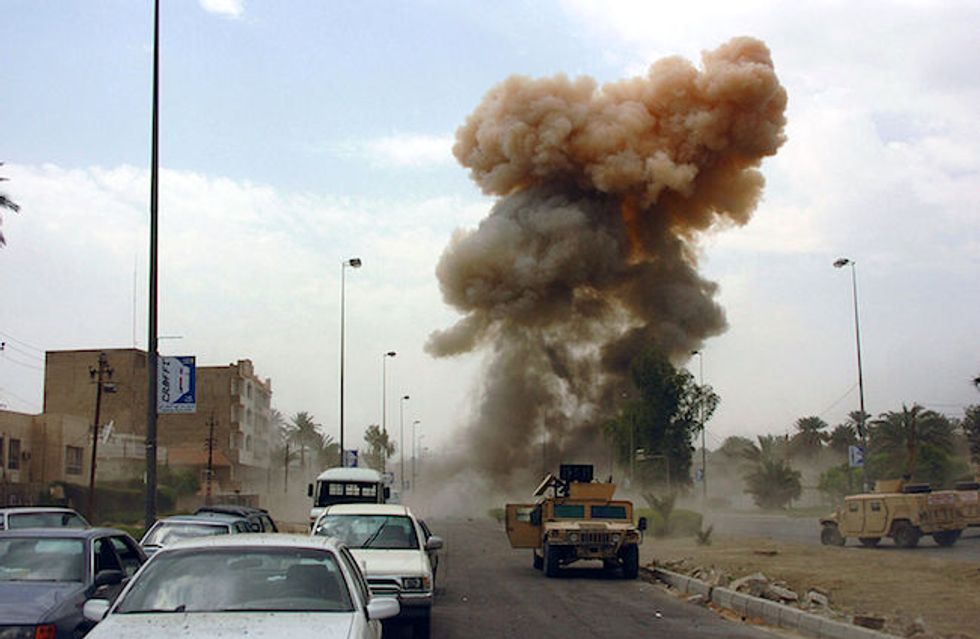 These increases raised hopes that reconstruction from the invasion and occupation era would finally begin. With oil prices holding steady at just under $100 per barrel, government oil revenues more than doubled, from about $50 billion in 2010 to more than $100 billion in 2013. This increase alone, if distributed to the population, would have constituted a windfall $10,000 subsidy for each of the 5 million Iraqi families. It also would have constituted a very promising down payment on restoring the Iraqi economy and its social services. (The electrical system in itself required tens of billions of dollars in new investment simply to restore it to inadequate pre-war levels.)
But none of this oil wealth trickled down to the grassroots, especially in Sunni areas of the country where signs of reconstruction, economic development, restored services, or jobs were hard to discern. Instead, the vast new revenues disappeared into the recesses of a government ranked by Transparency International as the seventh most corrupt on the planet.
Demanding a Share of the National Patrimony
So here's where Iraqi oil, or the lack of its revenues at least, comes into play. Communities across Iraq, especially in embittered Sunni areas, began demanding funding for reconstruction, often backed by local and provincial governments. In response, the Maliki government relentlessly refused to allocate any oil revenues for such projects, choosing instead to denounce such demands as efforts to divert funds from more urgent budgetary imperatives. That included tens of billions of dollars needed to purchase military supplies including, in 2011, 18 F-16 jets from the U.S. for $4 billion. In a rare moment of ironic insight, Time magazine concluded its coverage of the F-16 purchase with this comment: "The good news is the deal will likely keep Lockheed's F-16 plant in Fort Worth running perhaps a year longer. The bad news is that only 70 percent of Iraqis have access to clean water, and only 25 percent have clean sanitation."
In all fairness to Maliki, his government did use some of the new oil revenues to begin restaffing wrecked government agencies and social service institutions, but virtually all of the new employment went to Shia citizens in Shia areas, while Sunnis continued to be fired from government jobs. This lack of employment—which meant, of course, the lack of oil money—has been key to the Sunni uprising. As Patrick Cockburn of the British newspaper, the Independent, wrote:
Sunni men were alienated by not having a job because government funds were spent elsewhere and, on occasion, suddenly sacked without a pension for obligatory membership of the Ba'ath party decades earlier. One Sunni teacher with 30 years' experience one day got a crumpled note under his door telling him not to come to work at his school any more because he had been fired for this reason. 'What am I to do? How am I going to feed my family?' he asked.
With conditions worsening, Sunni communities only became more insistent, supplementing their petitions and demonstrations with sit-ins at government offices, road blockades and Tahrir Square-type occupations of public spaces. Maliki's responses also escalated to arresting the political messengers, dispersing demonstrations, and, in a key moment in 2013, "killing dozens" of protestors when his "security forces opened fire on a Sunni protest camp." This repression and the continued frustration of local demands helped regenerate the insurgencies that had been the backbone of the Sunni resistance during the American occupation. Once lethal violence began to be applied by government forces, guerrilla attacks became common in the areas north and west of Baghdad that the U.S. occupiers had labeled "the Sunni triangle."
Many of these guerrilla actions were aimed at assassinating government officials, police and—as their presence increased—soldiers sent by Maliki to suppress the protests. It is notable, however, that the most determined, well planned and dangerous of these armed responses targeted oil facilities. Though the Sunni areas of Iraq are not major centers of oil production—more than 90 percent  of the country's energy is extracted in the Shia areas in the south and the Kirkuk region controlled by the Kurds—there are ample oil targets there. In addition to a number of small oil fields, the "Sunni triangle" has almost the entire length of the only substantial pipeline that exits the country (to Turkey), a significant refinery in Haditha, and the Baiji petroleum complex, which contains an electrical power plant serving the northern provinces and a 310,000 barrel per day oil refinery producing a third of the country's refined petroleum.
There was nothing new about local guerrillas attacking oil facilities. In late 2003, soon after the U.S. occupation cut off the flow of oil revenues to Sunni areas, residents resorted to various strategies to stop production or export until they received what they felt was their fair share of the proceeds. The vulnerable pipeline to Turkey was rendered useless, thanks to more than 600 attacks. The Baiji and Haditha facilities held insurgents at bay by allowing local tribal leaders to siphon off a share—often as much as 20 percent—of the oil flowing through them. After the U.S. military took control of the facilities in early 2007 and ended this arrangement, the two refineries were regularly subjected to crippling attacks.
The pipeline and refineries returned to continuous operation only after the U.S. left Anbar Province and Maliki once again promised local tribal leaders and insurgents (often the same people) a share of the oil in exchange for "protecting" the facilities from theft or attack. This deal lasted for almost two years, but when the government began cracking down on Sunni protest, the "protection" was withdrawn. Looking at these developments from a petroleum perspective, Iraq Oil Report, an online industry newsletter that offers the most detailed coverage of oil developments in Iraq, marked this as a key moment of "deteriorating security," commenting that the "forces guarding energy facilities... have historically relied on alliances with locals to help provide protection."
Fighting for Oil
Iraq Oil Report has conscientiously covered the consequences of this "deteriorating security" situation. "Since last year when attacks on the [Turkish] pipeline began to increase," the North Oil Company, in charge of production in Sunni areas, registered a 50 percent drop in production. The pipeline was definitively cut on March 2nd and since then, repair crews have been "prevented from accessing" the site of the break. The feeder pipeline for the Baiji complex was bombed on April 16, causing a huge spill that rendered water from the Tigris River undrinkable for several days.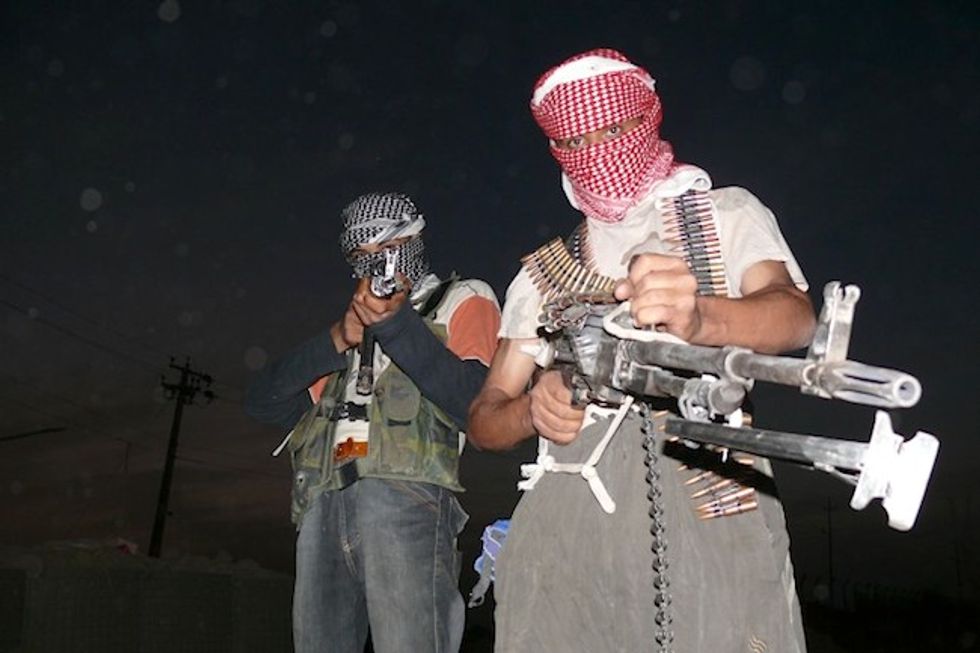 After "numerous" attacks in late 2013, the Sonangol Oil Company, the national oil company of Angola, invoked the "force majeure" clause in its contract with the Iraqi government, abandoning four years of development work on the the Qaiyarah and Najmah fields in Nineveh Province. This April, insurgents kidnapped the head of the Haditha refinery. In June, they took possession of the idle plant after government military forces abandoned it in the wake of the collapse of the Iraqi army in the country's second largest city, Mosul.
In response to this rising tide of guerrilla attacks, the Maliki regime escalated its repression of Sunni communities, punishing them for "harboring" the insurgents. More and more soldiers were sent to cities deemed to be centers of "terrorism," with orders to suppress all forms of protest. In December 2013, when government troops began using lethal force to clear protest camps that were blocking roads and commerce in several cities, armed guerrilla attacks on the military rose precipitously. In January, government officials and troops abandoned parts of Ramadi and all of Falluja, two key cities in the Sunni triangle.
This month, faced with what Patrick Cockburn called a "general uprising," 50,000 troops abandoned their weapons to the guerrillas, and fled Mosul as well as several smaller cities. This development hit as if out of nowhere and was treated accordingly by much of the U.S. media, but Cockburn expressed the view of many informed observers when he termed the collapse of the army in Sunni areas "unsurprising." As he and others pointed out, the soldiers of that corruption-ridden force "were not prepared to fight and die in their posts... since their jobs were always primarily about making money for their families."
The military withdrawal from the cities immediately led to at least a partial withdrawal from oil facilities. On June 13, two days after the fall of Mosul, Iraq Oil Report noted that the power station and other buildings in the Baiji complex were already "under the control of local tribes." After a counterattack by government reinforcements, the complex became a contested area.
Iraq Oil Report characterized the attack on Baiji by insurgents as "what could be an attempt to hijack a portion of Iraq's oil revenue stream." If the occupation of Baiji is consolidated, the "zone of control" would also include the Haditha refinery, the Qaiyarah and Hamrah oil fields, and "key infrastructure corridors such as the Iraq-Turkey Pipeline and al-Fatha, where a collection of pipelines and other facilities deliver oil, gas and fuel to the center and north of the country."
Further proof of this intention to control "a portion of Iraq's oil revenue stream" can be found in the first actions taken by tribal guerrillas once they captured the power station at Baiji: "Militants have caused no damage and instructed workers to keep the facility online" in preparation for restarting the facility as soon as possible. Similar policies were instituted in the captured oil fields and at the Haditha refinery. Though the current situation is too uncertain to permit actual operation of the facilities, the overarching goal of the militants is clear. They are attempting to accomplish by force what could not be accomplished through the political process and protest: taking possession of a significant portion of the proceeds from the country's oil exports.
And the insurgents appear determined to begin the reconstruction process that Maliki refused to fund. Only a few days after these victories, the Associated Press reported that insurgents were promising Mosul citizens and returning refugees "cheap gas and food," and that they would soon restore power and water, and remove traffic barricades. Assumedly, this will be funded by upwards of $450 million (of oil money), as well as gold bullion, reportedly looted from a branch of the Central Bank of Iraq and assorted other banks in the Mosul area.
The oppressive regime of Saddam Hussein was racked with insurgency, and when vicious repression failed, it delivered a portion of the vast oil revenues to the people in the form of government jobs, social services and subsidized industries and agriculture. The oppressive U.S. occupation was racked with insurgency precisely because it tried to harness the country's vast oil revenues to its imperial designs in the Middle East. The oppressive Maliki regime is now racked with insurgency, because the prime minister refused to share those same vast oil revenues with his Sunni constituents.
It has always been about the oil, stupid!
Michael Schwartz is a Distinguished Teaching Professor, Emeritus, of sociology at Stony Brook State University. Long a TomDispatch regular, he is the author of many books and articles on popular protest and insurgency, corporate dynamics, and political policy, including War Without End: The Iraq War in Context. His email address is Michael.Schwartz@stonybrook.edu.
[Note on Sources: This commentary rests, in part, on the reporting of Ben Lando and the staff of Iraq Oil Report, which is the best English language source for information about politics, economics, and social protest in Iraq. Because its articles cannot be accessed without a subscription, no links to its work are provided in the text. Unlinked evidence about oil and the U.S. occupation is also taken from War Without End: The Iraq War in Context.]
Climate change, pollution and a growing population have all taken their toll on Iraq's natural environment. Exacerbated by decades of war and growing pressure on natural resources, these strains have seen the country's environmental health decline steeply in recent years.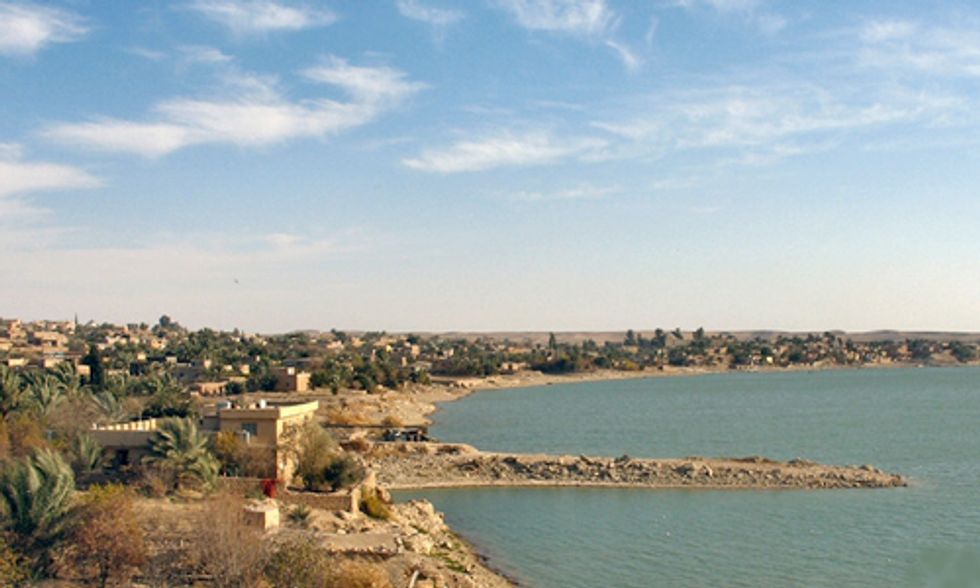 Now a new government study, backed by the United Nations and the World Bank, has found that the country could be loosing between five to eight percent of its GDP to environmental degradation every year.
The amount of water available per person has also dropped by more than half since the late 1970s, and the country's main sources of surface water—the Tigris and the Euphrates Rivers—could dry up entirely by 2040 if current conditions continue.
Meanwhile, 39 percent of Iraq's agricultural land has suffered a reduction in cropped land—which means increasing food insecurity, in a country with a growing population.
Climate Vulnerability in a Conflict Zone
Iraq is considered to be one of the most vulnerable countries to climate change in the Arab region. Around one-third of its surface is desert, while another 39 percent of the country is affected by, and 54 percent more under threat from desertification.
Frequent dust and sand storms are hitting the country and access to safe water and sanitation is a growing problem. Drought and water shortages have seen many communities displaced, driving an increase in urbanization as they move from rural to built-up areas.
Meanwhile years of conflict and violence have left around 1.6 million Iraqis affected by chemical pollution and unexploded ordnance. 
Environmental Restoration
A new five-year agreement between the Iraqi government and the UN environment program aims to help the country overcome many of the environmental challenges it is facing.
The agreement includes environmental legislation and regulation, biodiversity conservation, the green economy, cleaner production, resources efficiency, combating dust storms and climate change reporting, mitigation and adaptation.
Announcing the agreement, Achim Steiner, UNEP executive director said:
Achieving sustainable development is by no means a light undertaking, especially after decades of wars, sanctions and environmental degradation. Rebuilding Iraq's environmental infrastructure underpins the country's recover and peace-building efforts.
To show its commitment to tackle environmental degradation, the government of Iraq also announced 2014 as a national Year of Environment.
Visit EcoWatch's CLIMATE CHANGE page for more related news on this topic.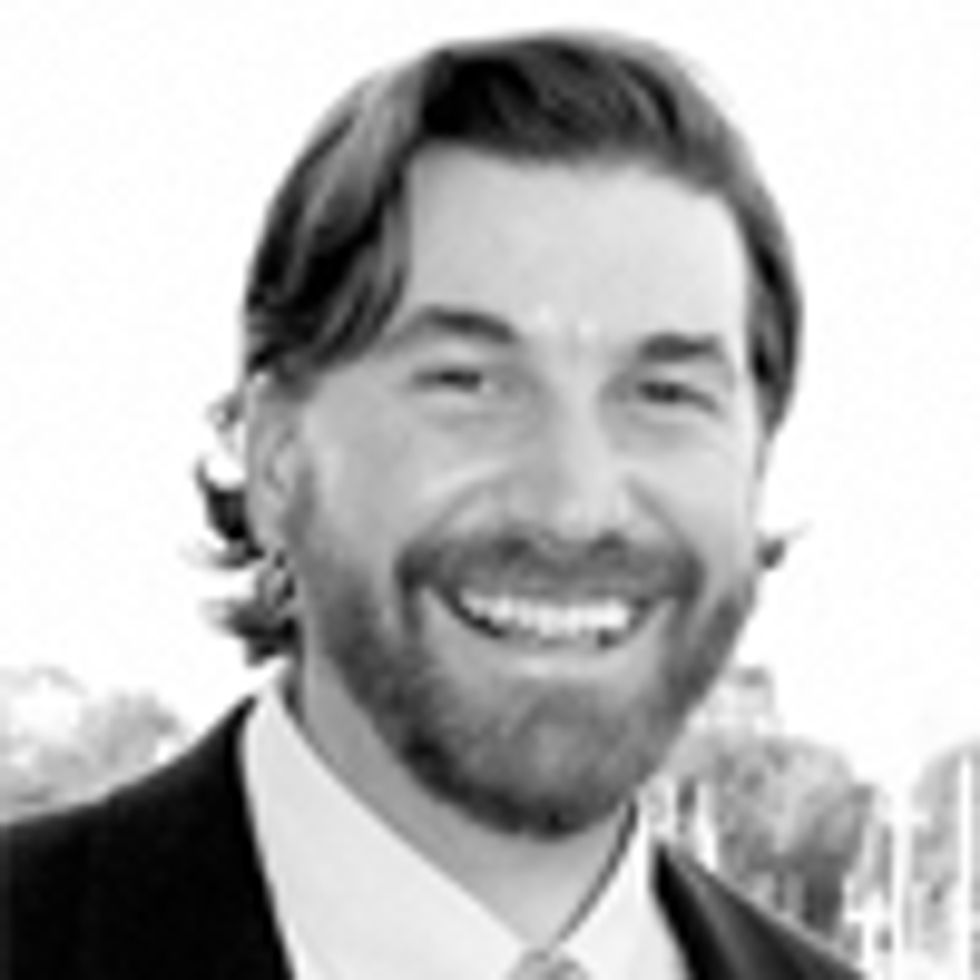 Nature Iraq Foundation, Nature Iraq and Waterkeepers Iraq officially launched the Tigris River Flotilla outside of Hasankeyf, Turkey on Sept. 15. The launch was the first leg in the Flotilla of traditional Mesopotamian boats that will journey down the Tigris River on an historic voyage of celebration, education and data collection to bring awareness to the importance of the Tigris River to the communities of Turkey and Iraq.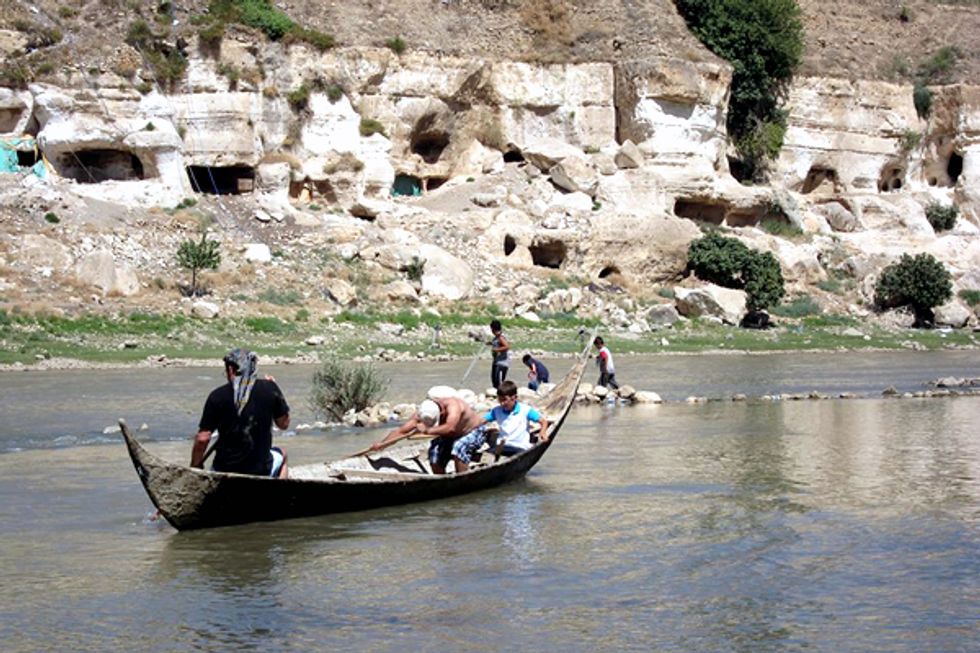 Participants in the launch included local citizens, boat builders and Iraqi Sheiks who made the long journey from Bosra near the southern marshlands of Iraq, an area that relies heavily on the waters of the Tigris for its survival. As the Flotilla entered into the ancient village of Hasankeyf, a city threatened by the construction of a nearby dam, crowds of citizens cheered the participants and admired the traditional boats built specifically for this journey.
 
As the Flotilla continues from Turkey into Iraq, participants from different countries will float down the river using modern and traditional boats. The traditional boats—a tarada, guffa and kalak—were built by local communities in both Turkey and Iraq in celebration of the unique cultural heritage of these communities and unite their people through common tradecraft. Using these traditional boats, Nature Iraq and its partners will host a combination of presentations on water quality and vulnerable ecosystems, environmental clean-up events and community-based art projects to raise awareness about the mounting threats to the Tigris River and the cultural and environmental resources it provides.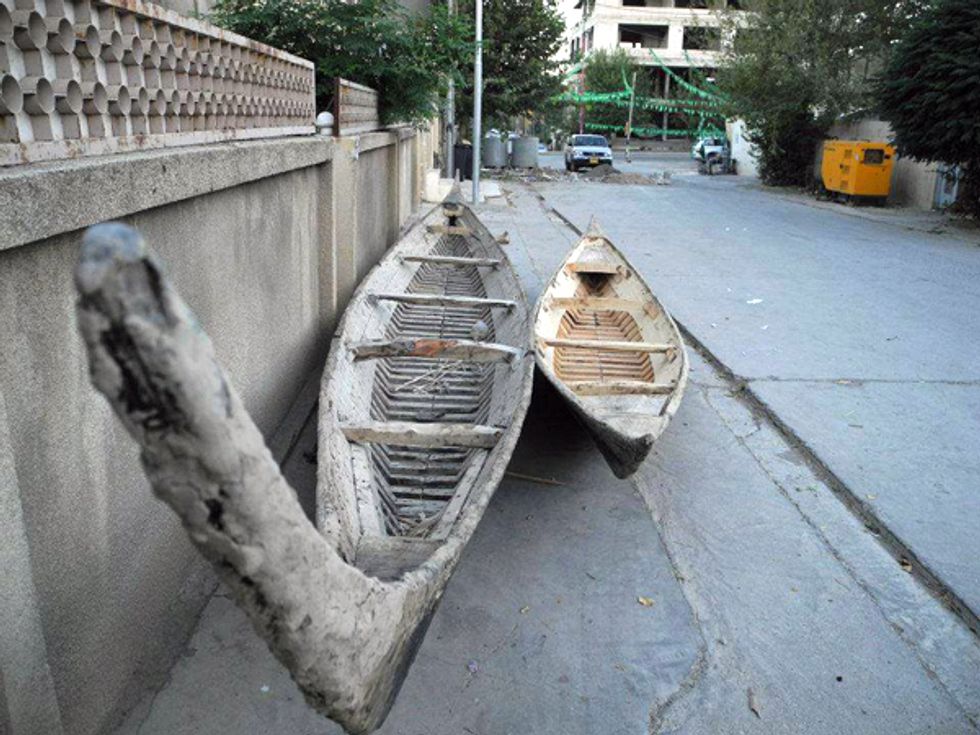 With scheduled events in Hasankeyf, Turkey, and Feys Khabor, Baghdad and Chibaish, Iraq, in the Mesopotamian Marshlands, the Flotilla will connect water conservation issues with local peoples' daily lives and raise global awareness of this endangered ecosystem. Along the way, Nature Iraq and its partners will use local media, interactive maps, Tigris River Flotilla blog, Tigris River Flotilla Facebook page and Nature Iraq Foundation website to bring the world on board for this historic voyage.
Visit EcoWatch's WATER page for more related news on this topic.
——–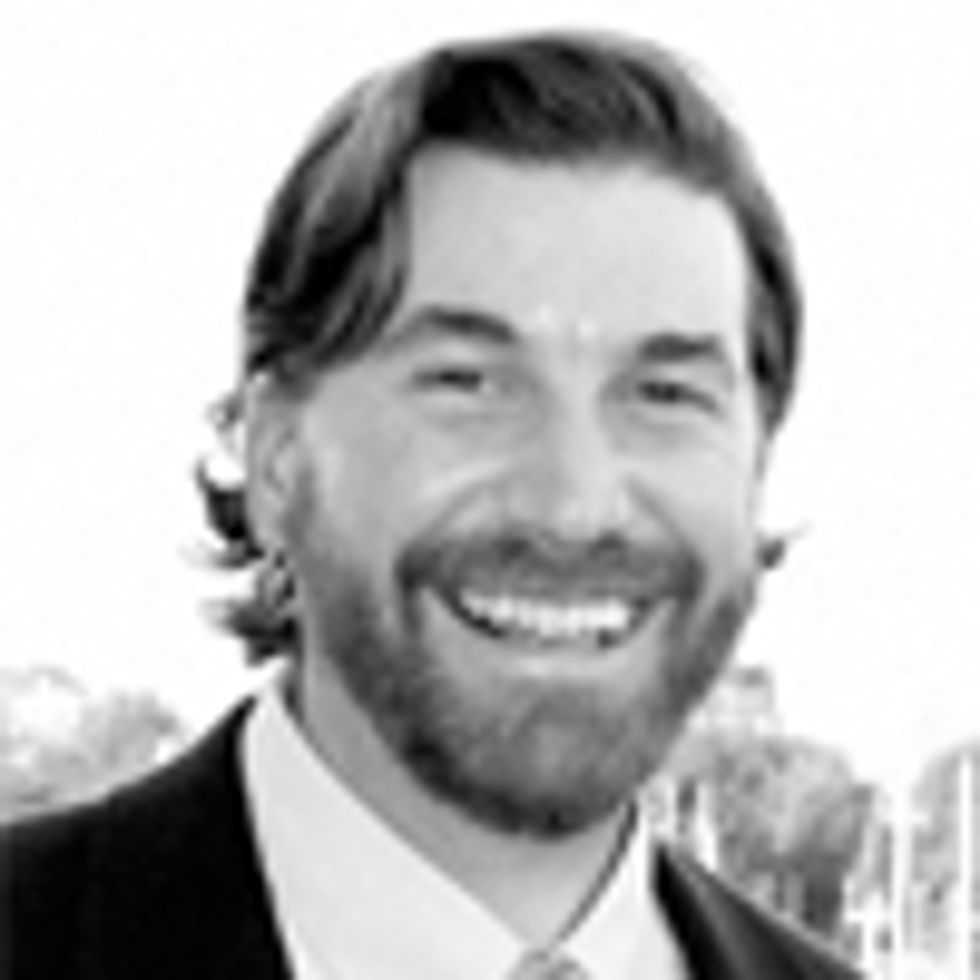 When I first visited Iraq in 2010 to help launch the Upper Tigris Waterkeeper, I never imagined the impact the presence of a Waterkeeper would have on the river that nurtured the cradle of civilization for millennia. The Upper Tigris Waterkeeper has changed the dialogue on water issues throughout the region through community outreach and education, water quality monitoring and assisting the Iraqi government in developing strong water policy.
Now, in the midst of pending turmoil in the Middle East, the Nature Iraq Foundation, Nature Iraq and Waterkeepers Iraq will embark on a historic journey down the Tigris River, starting in southeastern Turkey on Sept. 15 and travelling through Iraq, using traditional boats and vessels to continue to raise awareness of significant water issues impacting the region.
Launching from southern Turkey on Sept. 15, the Tigris River Flotilla will travel down the Tigris River and shed light on the threats facing both the Tigris and the unique cultural heritage of Mesopotamia. This two-month journey, culminating in the marshlands of southern Iraq (an area purported to be the biblical "Garden of Eden") will connect conservation issues with daily life of communities along the Tigris and will empower local communities along the river to take action to protect the quality of life in the cradle of civilization.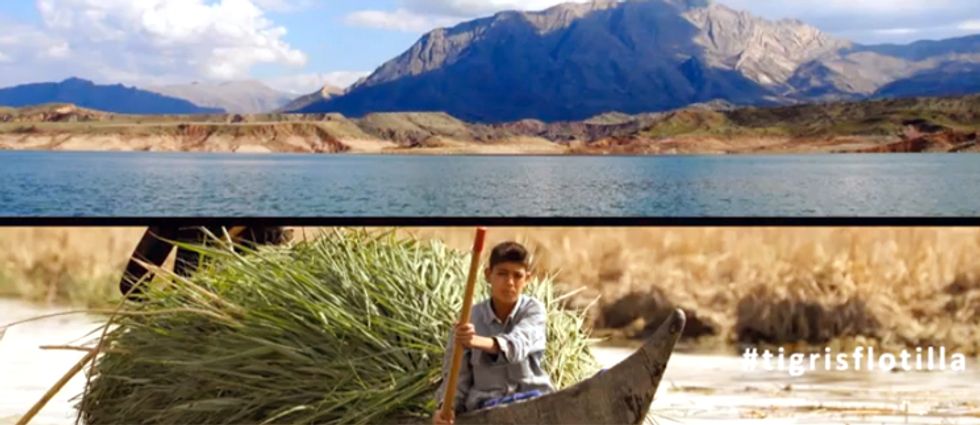 An important goal of the Flotilla is to celebrate Mesopotamian culture by documenting the centuries-old art of traditional Iraqi and Turkish boatbuilding of three vessels—tarada, guffa and kelek—which were built specifically to be part of this journey to recognize role the vital Tigris has played in shaping life and society along its banks.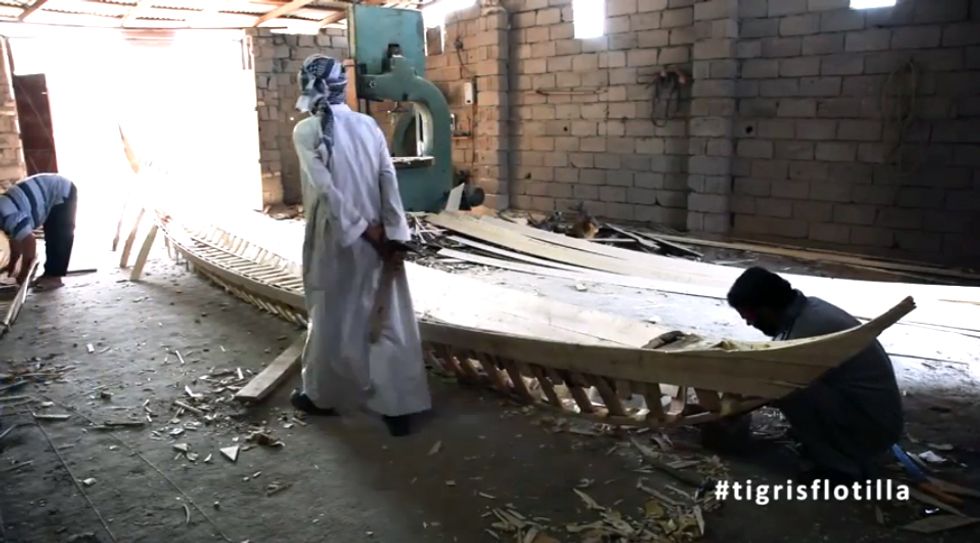 The project is organized by Nature Iraq and Nature Iraq Foundation, but will bring together environmental organizations from both Turkey and Iraq, including Doğa Derneği (Turkey), Iraqi Civil Society Solidarity Initiative (Iraq), The Initiative to Keep Hasankeyf Alive (Turkey) and Civil Development Organization (Iraqi Kurdistan).
To achieve greater awareness about the threats to the Tigris River in Turkey and Iraq, the Flotilla will hold riverside community events at key stopping points along the river. Plans include village presentations, community education and conducting interviews about the importance of the Tigris with local citizens.
Waterkeepers Iraq, a program of Nature Iraq and the international Waterkeeper Alliance, will test the water quality and catalogue observed threats to the Tigris throughout the journey. Universities from Iraq and Turkey will help collect and analyze the water data in order to help build a regional partnership of academics on water issues and policy.
Join us, by following our progress on EcoWatch and visiting the websites of Nature Iraq Foundation, The Tigris River Flotilla and Waterkeeper Alliance.
Visit EcoWatch's WATER page for more related news on this topic.
——–

When it comes to energy and economics in the climate-change era, nothing is what it seems. Most of us believe (or want to believe) that the second carbon era, the Age of Oil, will soon be superseded by the Age of Renewables, just as oil had long since superseded the Age of Coal. President Obama offered exactly this vision in a much-praised June address on climate change. True, fossil fuels will be needed a little bit longer, he indicated, but soon enough they will be overtaken by renewable forms of energy.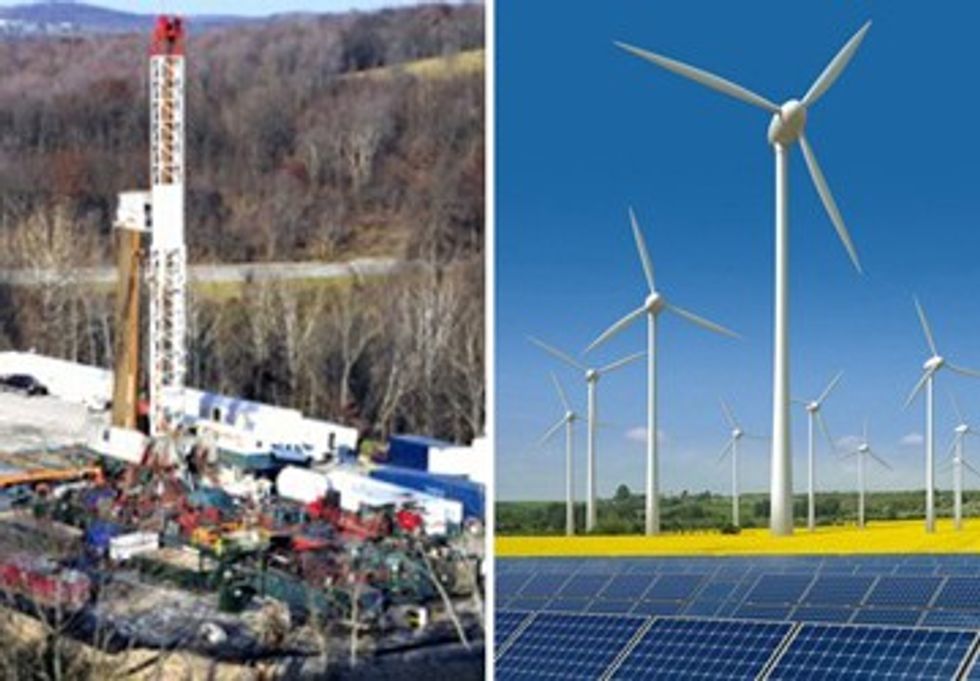 Many other experts share this view, assuring us that increased reliance on "clean" natural gas combined with expanded investments in wind and solar power will permit a smooth transition to a green energy future in which humanity will no longer be pouring carbon dioxide (CO2) and other greenhouse gases into the atmosphere. All this sounds promising indeed. There is only one fly in the ointment: it is not, in fact, the path we are presently headed down. The energy industry is not investing in any significant way in renewables. Instead, it is pouring its historic profits into new fossil-fuel projects, mainly involving the exploitation of what are called "unconventional" oil and gas reserves.
The result is indisputable: humanity is not entering a period that will be dominated by renewables. Instead, it is pioneering the third great carbon era, the Age of Unconventional Oil and Gas.
That we are embarking on a new carbon era is increasingly evident and should unnerve us all. Hydro-fracking—the use of high-pressure water columns to shatter underground shale formations and liberate the oil and natural gas supplies trapped within them—is being undertaken in ever more regions of the U.S. and in a growing number of foreign countries. In the meantime, the exploitation of carbon-dirty heavy oil and tar sands formations is accelerating in Canada, Venezuela and elsewhere.
It's true that ever more wind farms and solar arrays are being built, but here's the kicker: investment in unconventional fossil-fuel extraction and distribution is now expected to outpace spending on renewables by a ratio of at least three-to-one in the decades ahead.
According to the International Energy Agency (IEA), an inter-governmental research organization based in Paris, cumulative worldwide investment in new fossil-fuel extraction and processing will total an estimated $22.87 trillion between 2012 and 2035, while investment in renewables, hydropower and nuclear energy will amount to only $7.32 trillion. In these years, investment in oil alone, at an estimated $10.32 trillion, is expected to exceed spending on wind, solar, geothermal, biofuels, hydro, nuclear and every other form of renewable energy combined.
In addition, as the IEA explains, an ever-increasing share of that staggering investment in fossil fuels will be devoted to unconventional forms of oil and gas: Canadian tar sands, Venezuelan extra-heavy crude, shale oil and gas, Arctic and deep-offshore energy deposits, and other hydrocarbons derived from previously inaccessible reserves of energy. The explanation for this is simple enough. The world's supply of conventional oil and gas—fuels derived from easily accessible reservoirs and requiring a minimum of processing—is rapidly disappearing. With global demand for fossil fuels expected to rise by 26 percent between now and 2035, more and more of the world's energy supply will have to be provided by unconventional fuels.
In such a world, one thing is guaranteed: global carbon emissions will soar far beyond our current worst-case assumptions, meaning intense heat waves will become commonplace and our few remaining wilderness areas will be eviscerated. Planet Earth will be a far—possibly unimaginably—harsher and more blistering place. In that light, it's worth exploring in greater depth just how we ended up in such a predicament, one carbon age at a time.
The First Carbon Era
The first carbon era began in the late 1800s, with the introduction of coal-powered steam engines and their widespread application to all manner of industrial enterprises. Initially used to power textile mills and industrial plants, coal was also employed in transportation (steam-powered ships and railroads), mining and the large-scale production of iron. Indeed, what we now call the Industrial Revolution was largely comprised of the widening application of coal and steam power to productive activities. Eventually, coal would also be used to generate electricity, a field in which it remains dominant today.
This was the era in which vast armies of hard-pressed workers built continent-spanning railroads and mammoth textile mills as factory towns proliferated and cities grew. It was the era, above all, of the expansion of the British Empire. For a time, Great Britain was the biggest producer and consumer of coal, the world's leading manufacturer, its top industrial innovator and its dominant power—and all of these attributes were inextricably connected. By mastering the technology of coal, a small island off the coast of Europe was able to accumulate vast wealth, develop the world's most advanced weaponry and control the global sea-lanes.
The same coal technology that gave Britain such global advantages also brought great misery in its wake. As noted by energy analyst Paul Roberts in The End of Oil, the coal then being consumed in England was of the brown lignite variety, "chock full of sulfur and other impurities." When burned, "it produced an acrid, choking smoke that stung the eyes and lungs and blackened walls and clothes." By the end of the nineteenth century, the air in London and other coal-powered cities was so polluted that "trees died, marble facades dissolved, and respiratory ailments became epidemic."
For Great Britain and other early industrial powers, the substitution of oil and gas for coal was a godsend, allowing improved air quality, the restoration of cities and a reduction in respiratory ailments. In many parts of the world, of course, the Age of Coal is not over. In China and India, among other places, coal remains the principal source of energy, condemning their cities and populations to a twenty-first-century version of nineteenth-century London and Manchester.
The Second Carbon Era
The Age of Oil got its start in 1859 when commercial production began in western Pennsylvania, but only truly took off after World War II, with the explosive growth of automobile ownership. Before 1940, oil played an important role in illumination and lubrication, among other applications, but remained subordinate to coal; after the war, oil became the world's principal source of energy. From 10 million barrels per day in 1950, global consumption soared to 77 million in 2000, a half-century bacchanalia of fossil fuel burning.
Driving the global ascendancy of petroleum was its close association with the internal combustion engine (ICE). Due to oil's superior portability and energy intensity (that is, the amount of energy it releases per unit of volume), it makes the ideal fuel for mobile, versatile ICEs. Just as coal rose to prominence by fueling steam engines, so oil came to prominence by fueling the world's growing fleets of cars, trucks, planes, trains and ships. Today, petroleum supplies about 97 percent of all energy used in transportation worldwide.
Oil's prominence was also assured by its growing utilization in agriculture and warfare. In a relatively short period of time, oil-powered tractors and other agricultural machines replaced animals as the primary source of power on farms around the world. A similar transition occurred on the modern battlefield, with oil-powered tanks and planes replacing the cavalry as the main source of offensive power.
These were the years of mass automobile ownership, continent-spanning highways, endless suburbs, giant malls, cheap flights, mechanized agriculture, artificial fibers and—above all else—the global expansion of American power. Because the U.S. possessed mammoth reserves of oil, was the first to master the technology of oil extraction and refining, and the most successful at utilizing petroleum in transportation, manufacturing, agriculture and war, it emerged as the richest and most powerful country of the twenty-first century, a saga told with great relish by energy historian Daniel Yergin in The Prize. Thanks to the technology of oil, the U.S. was able to accumulate staggering levels of wealth, deploy armies and military bases to every continent and control the global air and sea-lanes—extending its power to every corner of the planet.
However, just as Britain experienced negative consequences from its excessive reliance on coal, so the U.S.—and the rest of the world—has suffered in various ways from its reliance on oil. To ensure the safety of its overseas sources of supply, Washington has established tortuous relationships with foreign oil suppliers and has fought several costly, debilitating wars in the Persian Gulf region, a sordid history I recount in Blood and Oil. Over-reliance on motor vehicles for personal and commercial transportation has left the country ill-equipped to deal with periodic supply disruptions and price spikes. Most of all, the vast increase in oil consumption—here and elsewhere—has produced a corresponding increase in carbon dioxide emissions, accelerating planetary warming (a process begun during the first carbon era) and exposing the country to the ever more devastating effects of climate change.
The Age of Unconventional Oil and Gas
The explosive growth of automotive and aviation travel, the suburbanization of significant parts of the planet, the mechanization of agriculture and warfare, the global supremacy of the U.S. and the onset of climate change: these were the hallmarks of the exploitation of conventional petroleum. At present, most of the world's oil is still obtained from a few hundred giant onshore fields in Iran, Iraq, Kuwait, Russia, Saudi Arabia, the United Arab Emirates, the U.S. and Venezuela, among other countries; some additional oil is acquired from offshore fields in the North Sea, the Gulf of Guinea and the Gulf of Mexico. This oil comes out of the ground in liquid form and requires relatively little processing before being refined into commercial fuels.
But such conventional oil is disappearing. According to the IEA, the major fields that currently provide the lion's share of global petroleum will lose two-thirds of their production over the next 25 years, with their net output plunging from 68 million barrels per day in 2009 to a mere 26 million barrels in 2035. The IEA assures us that new oil will be found to replace those lost supplies, but most of this will be of an unconventional nature. In the coming decades, unconventional oils will account for a growing share of the global petroleum inventory, eventually becoming our main source of supply.
The same is true for natural gas, the second most important source of world energy. The global supply of conventional gas, like conventional oil, is shrinking, and we are becoming increasingly dependent on unconventional sources of supply—especially from the Arctic, the deep oceans and shale rock via fracking.
In certain ways, unconventional hydrocarbons are akin to conventional fuels. Both are largely composed of hydrogen and carbon, and can be burned to produce heat and energy. But in time the differences between them will make an ever-greater difference to us. Unconventional fuels—especially heavy oils and tar sands—tend to possess a higher proportion of carbon to hydrogen than conventional oil, and so release more CO2 when burned. Arctic and deep-offshore oil require more energy to extract, and so produce higher carbon emissions in their very production.
"Many new breeds of petroleum fuels are nothing like conventional oil," Deborah Gordon, a specialist on the topic at the Carnegie Endowment for International Peace, wrote in 2012. "Unconventional oils tend to be heavy, complex, carbon laden, and locked up deep in the earth, tightly trapped between or bound to sand, tar, and rock."
By far the most worrisome consequence of the distinctive nature of unconventional fuels is their extreme impact on the environment. Because they are often characterized by higher ratios of carbon to hydrogen, and generally require more energy to extract and be converted into usable materials, they produce more CO2 emissions per unit of energy released. In addition, the process that produces shale gas, hailed as a "clean" fossil fuel, is believed by many scientists to cause widespread releases of methane, a particularly potent greenhouse gas.
All of this means that, as the consumption of fossil fuels grows, increasing, not decreasing, amounts of CO2 and methane will be released into the atmosphere and, instead of slowing, global warming will speed up.
And here's another problem associated with the third carbon age: the production of unconventional oil and gas turns out to require vast amounts of water—for fracking operations, to extract tar sands and extra-heavy oil, and to facilitate the transport and refining of such fuels. This is producing a growing threat of water contamination, especially in areas of intense fracking and tar sands production, along with competition over access to water supplies among drillers, farmers, municipal water authorities and others. As climate change intensifies, drought will become the norm in many areas and so this competition will only grow fiercer.
Along with these and other environmental impacts, the transition from conventional to unconventional fuels will have economic and geopolitical consequences hard to fully assess at this moment. As a start, the exploitation of unconventional oil and gas reserves from previously inaccessible regions involves the introduction of novel production technologies, including deep-sea and Arctic drilling, hydro-fracking and tar-sands upgrading. One result has been a shakeup in the global energy industry, with the emergence of innovative companies possessing the skills and determination to exploit the new unconventional resources—much as occurred during the early years of the petroleum era when new firms arose to exploit the world's oil reserves.
This has been especially evident in the development of shale oil and gas. In many cases, the breakthrough technologies in this field were devised and deployed by smaller, risk-taking firms like Cabot Oil and Gas, Devon Energy Corporation, Mitchell Energy and Development Corporation and XTO Energy. These and similar companies pioneered the use of hydro-fracking to extract oil and gas from shale formations in Arkansas, North Dakota, Pennsylvania and Texas, and later sparked a stampede by larger energy firms to obtain stakes of their own in these areas. To augment those stakes, the giant firms are gobbling up many of the smaller and mid-sized ones. Among the most conspicuous takeovers was ExxonMobil's 2009 purchase of XTO for $41 billion.
That deal highlights an especially worrisome feature of this new era: the deployment of massive funds by giant energy firms and their financial backers to acquire stakes in the production of unconventional forms of oil and gas—in amounts far exceeding comparable investments in either conventional hydrocarbons or renewable energy. It's clear that, for these companies, unconventional energy is the next big thing and, as among the most profitable firms in history, they are prepared to spend astronomical sums to ensure that they continue to be so. If this means investment in renewable energy is shortchanged, so be it. "Without a concerted policymaking effort" to favor the development of renewables, Carnegie's Gordon warns, future investments in the energy field "will likely continue to flow disproportionately toward unconventional oil."
In other words, there will be an increasingly entrenched institutional bias among energy firms, banks, lending agencies and governments toward next-generation fossil-fuel production, only increasing the difficulty of establishing national and international curbs on carbon emissions. This is evident, for example, in the Obama administration's undiminished support for deep-offshore drilling and shale gas development, despite its purported commitment to reduce carbon emissions. It is likewise evident in the growing international interest in the development of shale and heavy-oil reserves, even as fresh investment in green energy is being cut back.
As in the environmental and economic fields, the transition from conventional to unconventional oil and gas will have a substantial, if still largely undefined, impact on political and military affairs.
U.S. and Canadian companies are playing a decisive role in the development of many of the vital new unconventional fossil-fuel technologies; in addition, some of the world's largest unconventional oil and gas reserves are located in North America. The effect of this is to bolster U.S. global power at the expense of rival energy producers like Russia and Venezuela, which face rising competition from North American companies, and energy-importing states like China and India, which lack the resources and technology to produce unconventional fuels.
At the same time, Washington appears more inclined to counter the rise of China by seeking to dominate the global sea lanes and bolster its military ties with regional allies like Australia, India, Japan, the Philippines and South Korea. Many factors are contributing to this strategic shift, but from their statements it is clear enough that top American officials see it as stemming in significant part from America's growing self-sufficiency in energy production and its early mastery of the latest production technologies.
"America's new energy posture allows us to engage [the world] from a position of greater strength," National Security Advisor Tom Donilon asserted in an April speech at Columbia University. "Increasing U.S. energy supplies act as a cushion that helps reduce our vulnerability to global supply disruptions [and] affords us a stronger hand in pursuing and implementing our international security goals."
For the time being, the U.S. leaders can afford to boast of their "stronger hand" in world affairs, as no other country possesses the capabilities to exploit unconventional resources on such a large scale. By seeking to extract geopolitical benefits from a growing world reliance on such fuels, however, Washington inevitably invites countermoves of various sorts. Rival powers, fearful and resentful of its geopolitical assertiveness, will bolster their capacity to resist American power—a trend already evident in China's accelerating naval and missile buildup.
At the same time, other states will seek to develop their own capacity to exploit unconventional resources in what might be considered a fossil-fuels version of an arms race. This will require considerable effort, but such resources are widely distributed across the planet and in time other major producers of unconventional fuels are bound to emerge, challenging America's advantage in this realm (even as they increase the staying power and global destructiveness of the third age of carbon). Sooner or later, much of international relations will revolve around these issues.
Surviving the Third Carbon Era
Barring unforeseen shifts in global policies and behavior, the world will become increasingly dependent on the exploitation of unconventional energy. This, in turn, means an increase in the buildup of greenhouse gases with little possibility of averting the onset of catastrophic climate effects. Yes, we will also witness progress in the development and installation of renewable forms of energy, but these will play a subordinate role to the development of unconventional oil and gas.
Life in the third carbon era will not be without its benefits. Those who rely on fossil fuels for transportation, heating and the like can perhaps take comfort from the fact that oil and natural gas will not run out soon, as was predicted by many energy analysts in the early years of this century. Banks, the energy corporations and other economic interests will undoubtedly amass staggering profits from the explosive expansion of the unconventional oil business and global increases in the consumption of these fuels. But most of us won't be rewarded. Quite the opposite. Instead, we'll experience the discomfort and suffering accompanying the heating of the planet, the scarcity of contested water supplies in many regions and the evisceration of the natural landscape.
What can be done to cut short the third carbon era and avert the worst of these outcomes?  Calling for greater investment in green energy is essential but insufficient at a moment when the powers that be are emphasizing the development of unconventional fuels. Campaigning for curbs on carbon emissions is necessary, but will undoubtedly prove problematic, given an increasingly deeply embedded institutional bias toward unconventional energy. 
Needed, in addition to such efforts, is a drive to expose the distinctiveness and the dangers of unconventional energy and to demonize those who choose to invest in these fuels rather than their green alternatives. Some efforts of this sort are already underway, including student-initiated campaigns to persuade or compel college and university trustees to divest from any investments in fossil-fuel companies. These, however, still fall short of a systemic drive to identify and resist those responsible for our growing reliance on unconventional fuels.
For all President Obama's talk of a green technology revolution, we remain deeply entrenched in a world dominated by fossil fuels, with the only true revolution now underway involving the shift from one class of such fuels to another. Without a doubt, this is a formula for global catastrophe. To survive this era, humanity must become much smarter about this new kind of energy and then take the steps necessary to compress the third carbon era and hasten in the Age of Renewables before we burn ourselves off this planet.
Visit EcoWatch's ENERGY page for more related news on this topic.
——–
The Goldman Environmental Prize, the nobel prize of environmental activism, honors Iraq Waterkeeper Dr. Azzam Alwash, founder of Nature Iraq. Dr. Alwash was one of six recipients worldwide of the 2013 Goldman Environmental Prize, recognizing fearless environmental leaders around the world. Robert F. Kennedy, Jr., president of Waterkeeper Alliance, said, "All 207 waterkeepers are proud that Azzam's extraordinary courage has earned the world's most prestigious environmental award."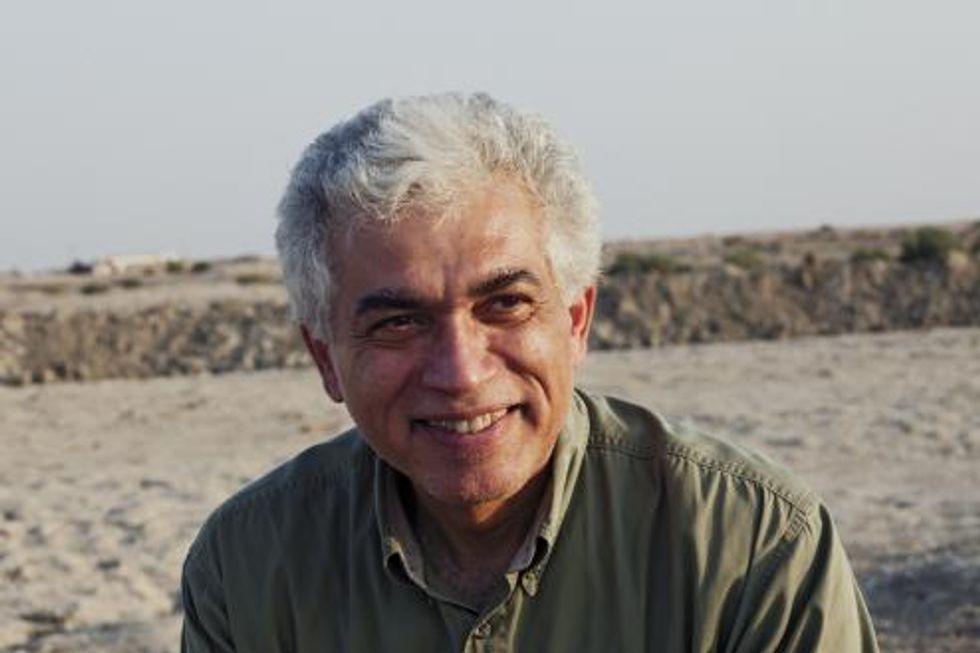 Dr. Alwash founded Nature Iraq in 2004 as an Iraqi non-governmental, environmental organization in order to protect, restore and preserve Iraq's natural environment and the rich cultural heritage that it nourishes. His most internationally recognized work has centered on the restoration of the southern Iraqi Marshlands. The idyllic Mesopotamian marshlands of southern Iraq, thought to be the location of the Garden of Eden, the birthplace of Abraham, and the site of the great flood where Noah built his ark, was the third largest wetland in the world twenty years ago.
However, in the late 1980's Saddam Hussein engaged in a massive "engineered genocide" of the Marsh Arabs by diverting the flow of the Tigris River, ultimately turning the marshes of southern Iraq into a desert. After the toppling of Saddam Hussein in April 2003, Azzam created the Eden Again Project, which later became Nature Iraq. After four years of the program, more than half of the marshlands were restored. After this initial success, Nature Iraq worked to get the marshes on the Ramsar List of protected wetlands and is now fighting to get the marshlands designated as a national park so that there will be a legal framework for protection of the area.
In 2010, after recognizing the importance of the Tigris and Euphrates rivers to the health of the marshlands, Dr. Alwash was instrumental in founding Waterkeepers Iraq, a member of the international Waterkeeper Alliance, to act as a voice for water throughout Iraq. "Dr. Alwash's work as part of the Waterkeeper movement in the Middle East has shed light on the importance of clean water in a region that depends on abundant, clean and accessible water for the health of its communities and culture," said Marc Yaggi, executive director of the Waterkeeper Alliance.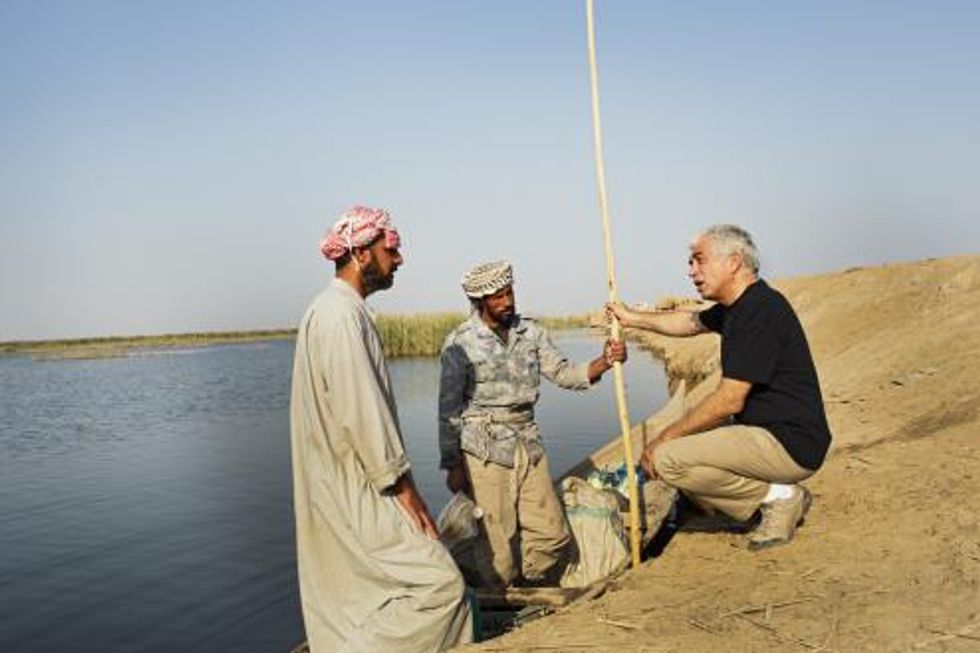 In early 2011, the Nature Iraq Foundation was established as a U.S.-based philanthropic organization that works to fund Nature Iraq and other organizations working to protect the natural environment of Mesopotamia. "Dr. Alwash and Nature Iraq's groundbreaking work to restore the cradle of civilization is inspirational, and we are pleased to help support this important work," said Nature Iraq Foundation CEO Virginia Tice.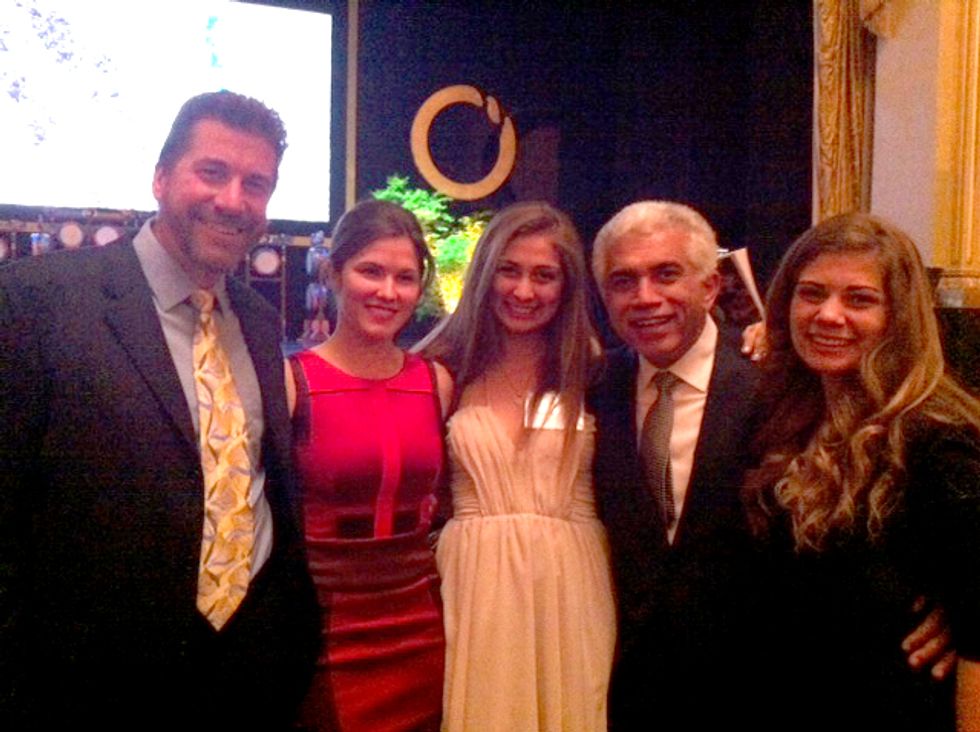 The Goldman Environmental Prize was established in 1989 by the late San Francisco civic leaders and philanthropists Richard and Rhoda Goldman. Prize winners are selected by an international jury from confidential nominations submitted by a worldwide network of environmental organizations and individuals. The winners were awarded the prize at an invitation-only ceremony on Monday, April 15 at the San Francisco Opera House. A smaller ceremony at the Smithsonian's National Museum of Natural History in Washington, D.C. will follow on Wednesday, April 17.
Visit EcoWatch's WATER page for more related news on this topic.
——–
SIGN THIS PETITION TODAY: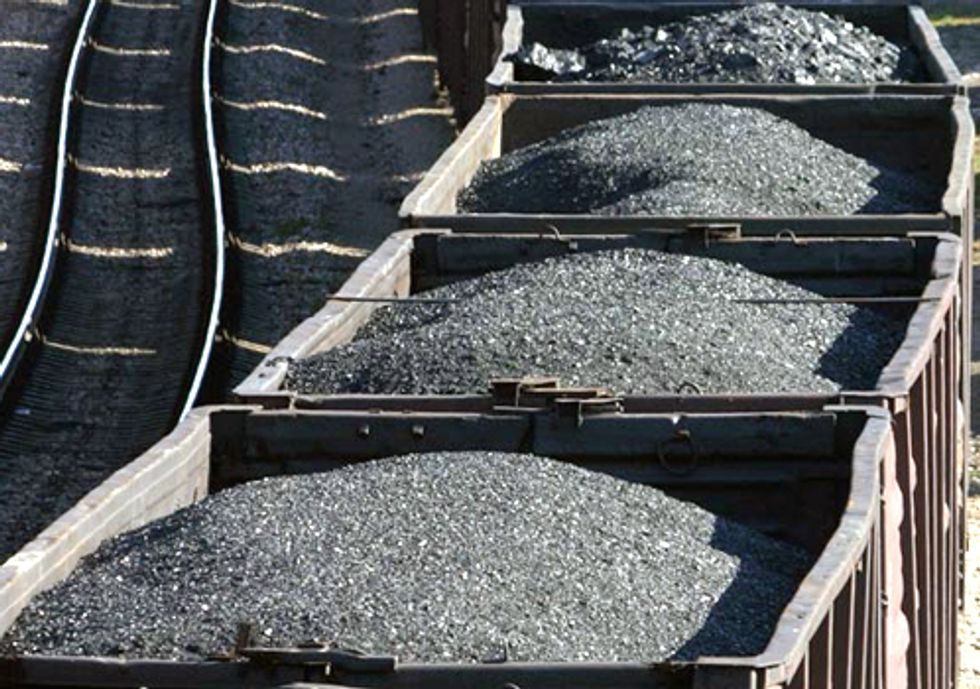 Although oil remains the world's leading energy source, coal and natural gas continue to grow in significance, according to new research conducted by the Worldwatch Institute for its Vital Signs Online service. Global consumption of coal increased 5.4 percent in 2011, to 3.72 billion tons of oil equivalent, while natural gas use grew 2.2 percent, to 2.91 billion tons of oil equivalent. Both are primary fuels for the world's electricity market, and because they are often used as substitutes for one other, their trends need to be examined together, write report authors Matt Lucky and Reese Rogers.
The bulk of coal use is for power generation, with smaller amounts being used in steelmaking. Spurred mainly by rising demand in China and India, coal's share in the global primary energy mix reached 28 percent in 2011—its highest point since the International Energy Agency began keeping statistics in 1971. Although the U.S. remains one of the world's largest coal users, just over 70 percent of global demand in 2011 was in countries outside of the Organisation for Economic Co-operation and Development (OECD), including China and India. Consumption in non-OECD countries grew 8 percent in 2011 to 2.63 billion tons of oil equivalent.
China alone accounted for nearly half of all coal use in 2011. India is the second largest contributor to rising coal demand and is the world's third largest coal consumer, after surpassing the European Union in 2009. The U.S. remains the second largest coal user, even though U.S. demand decreased by around 5 percent in 2011 and continued to fall in 2012 due to the shale gas boom and the abundance of cheap natural gas. Even with declining demand, the U.S. still accounts for 45 percent of coal demand within the OECD.
Coal production, like consumption, is concentrated mainly in China. But the U.S. holds the largest proved coal reserves, with 28 percent of the global total, followed by Russia at 18 percent, China at 13 percent, Australia at 9 percent, and India at 7 percent. Together, these five countries accounted for three-quarters of proved coal reserves as well as three-quarters of global coal production in 2011.
In the case of natural gas, global consumption grew at a slower rate than coal—2.2 percent—to reach 2.91 billion tons of oil equivalent in 2011. Usage grew in all regions except the European Union, which experienced a 9.9 percent decline in natural gas consumption—the largest on record and due mainly to a struggling economy and high natural gas prices.
Natural gas accounted for nearly 23.7 percent of global primary energy consumption in 2011, down slightly from 23.8 percent in 2010. Consumption increased most significantly in East Asia, led by China (21.5 percent) and Japan (11.6 percent).
Natural gas production increased at a higher rate than consumption—3.1 percent—reaching 2.96 billion tons of oil equivalent in 2011. The U.S. and Russia accounted for nearly 40 percent of the world's output in 2011, contributing 20 percent and 18.5 percent, respectively, followed by Canada, Iran, and Qatar at 4–5 percent each.
Continued strong growth in the global coal and natural gas sectors depends on numerous factors. Demand for coal could stagnate with the introduction of new technologies in the power sector, or with the adoption of policies to reduce the environmental and health impacts of coal combustion. Increasing global concern about greenhouse gas emissions and climate change could lead to a greater transition from coal to natural gas. Other factors that could change the equation include rising environmental and other concerns about hydraulic fracturing (or "fracking") and the possibility that cheap natural gas might undermine growth in renewable energy.
Further highlights from the report:
Over the period 2001–11, China accounted for 80 percent of the global increase in coal demand. China alone accounted for 49.5 percent of global coal production in 2011.
U.S. coal exports are growing at a rate not seen since the 1979–81 export boom, and 2012 exports are projected to be more than double those in 2009, according to data as of August 2012.
The greatest growth in natural gas production in 2011 occurred in Yemen (51.3 percent), Iraq (42.0 percent), Turkmenistan (40.6 percent) and Qatar (25.8 percent).
Liquefied natural gas's share of the total natural gas trade grew to 32.2 percent in 2011, up from 30 percent in 2010.
Visit EcoWatch's ENERGY page for more related news on this topic.
——–
Click here to tell Congress to Expedite Renewable Energy.

Hundreds of activists from the Arab region and around the world attended a historical march at Cornish Park in Doha, Qatar demanding urgent actions to address climate change during the UN climate conference, COP18. Activists are asking for world leaders to help create a world that does not compromise resources and life for future generations or their ability to meet their own needs. The march is thought to be the first event of its kind in the history of modern day Qatar.
Ali Fakhry, IndyACT media campaigner explained, "The marchers are here to ask their country leaders to act now, there is no time left." During the march, people held banners and chanted "Pledge Pledge, Pledge," "Arabs; it's time to lead" and "One Environment, Earth," while calling for urgent climate action, concrete steps towards binding future agreement in Doha and a second commitment of Kyoto protocol to start in 2013.
"Time is running out for us to ensure climate impacts do not spin out of control. We only have one environment and one Earth, as the ministers and decision makers are coming, we need them to hear civil society voices and push for concrete steps they are willing to take whether it is committing to cutting their emissions or ensuring poorer countries get support to take action," said Fakhry.
Activists from more than 15 Arab countries, including Qatar, Mauritania, Morocco, Jordan, Libya, Tunisia, United Arab Emirates, Palestine, Lebanon, Iraq, Algeria, Sudan, Oman, Egypt and Bahrain are also calling on their leaders—during the first climate negotiations ever held in the Middle East—to submit concrete voluntary pledges for mitigation targets at COP18 in order to fulfill their own responsibilities in reducing greenhouse gas emissions.
The march was supported by regional and international NGO networks such as IndyACT, OASIS Doha, 350.org, Climate Action Network and the global TckTckTck campaign, as well as youth activists who were instrumental in the Arab spring and are now organized in the newly founded Arab Youth Climate Movement.
The youth climate movement—another first of its kind in the Arab world launched by IndyACT—unites hundreds of grassroots activists from across the region. On Nov. 10, activists staged a regional Day of Action in the lead up to the UN climate talks in Doha.
Visit EcoWatch's CLIMATE CHANGE page for more related news on this topic.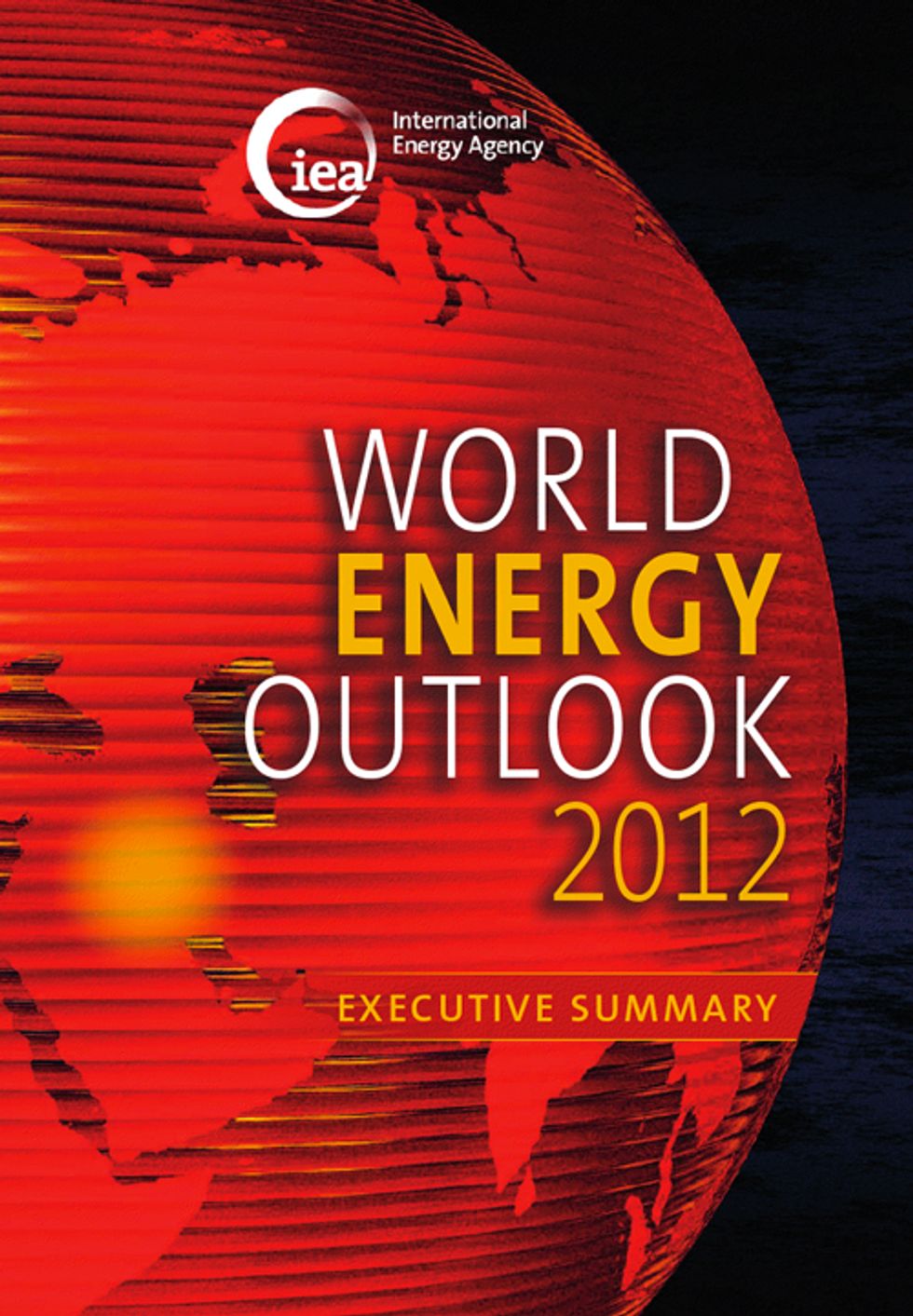 Rarely does the release of a data-driven report on energy trends trigger front-page headlines around the world. That, however, is exactly what happened on Nov. 12 when the prestigious Paris-based International Energy Agency (IEA) released this year's edition of its World Energy Outlook. In the process, just about everyone missed its real news, which should have set off alarm bells across the planet.
Claiming that advances in drilling technology were producing an upsurge in North American energy output, World Energy Outlook predicted that the U.S. would overtake Saudi Arabia and Russia to become the planet's leading oil producer by 2020. "North America is at the forefront of a sweeping transformation in oil and gas production that will affect all regions of the world," declared IEA executive director Maria van der Hoeven in a widely quoted statement.
In the U.S., the prediction of imminent supremacy in the oil-output sweepstakes was generally greeted with unabashed jubilation. "This is a remarkable change," said John Larson of IHS, a corporate research firm. "It's truly transformative. It's fundamentally changing the energy outlook for this country."  Not only will this result in a diminished reliance on imported oil, he indicated, but also generate vast numbers of new jobs. "This is about jobs. You know, it's about blue-collar jobs. These are good jobs."
The editors of the Wall Street Journal were no less ecstatic. In an editorial with the eye-catching headline "Saudi America," they lauded U.S. energy companies for bringing about a technological revolution, largely based on the utilization of hydraulic fracturing ("fracking") to extract oil and gas from shale rock. That, they claimed, was what made a new mega-energy boom possible. "This is a real energy revolution," the Journal noted, "even if it's far from the renewable energy dreamland of so many government subsidies and mandates."
Other commentaries were similarly focused on the U.S. outpacing Saudi Arabia and Russia, even if some questioned whether the benefits would be as great as advertised or obtainable at an acceptable cost to the environment. 
While agreeing that the expected spurt in U.S. production is mostly "good news," Michael A. Levi of the Council on Foreign Relations warned that gas prices will not drop significantly because oil is a global commodity and those prices are largely set by international market forces. "[T]he U.S. may be slightly more protected, but it doesn't give you the energy independence some people claim," he told the New York Times.
Some observers focused on whether increased output and job creation could possibly outweigh the harm that the exploitation of extreme energy resources like fracked oil or Canadian tar sands was sure to do to the environment. Daniel J. Weiss of the Center for American Progress, for example, warned of a growing threat to America's water supply from poorly regulated fracking operations. "In addition, oil companies want to open up areas off the northern coast of Alaska in the Arctic Ocean, where they are not prepared to address a major oil blowout or spill like we had in the Gulf of Mexico."
Such a focus certainly offered a timely reminder of how important oil remains to the American economy (and political culture), but it stole attention away from other aspects of the World Energy Report that were, in some cases, downright scary. Its portrait of our global energy future should have dampened enthusiasm everywhere, focusing as it did on an uncertain future energy supply, excessive reliance on fossil fuels, inadequate investment in renewables, and an increasingly hot, erratic and dangerous climate. Here are some of the most worrisome takeaways from the report.
Shrinking World Oil Supply
Given the hullabaloo about rising energy production in the U.S., you would think that the IEA report was loaded with good news about the world's future oil supply. No such luck. In fact, on a close reading anyone who has the slightest familiarity with world oil dynamics should shudder, as its overall emphasis is on decline and uncertainty.
Take U.S. oil production surpassing Saudi Arabia's and Russia's. Sounds great, doesn't it?  Here's the catch: previous editions of the IEA report and the International Energy Outlook, its equivalent from the U.S. Department of Energy (DoE), rested their claims about a growing future global oil supply on the assumption that those two countries would far surpass U.S. output. Yet the U.S. will pull ahead of them in the 2020s only because, the IEA now asserts, their output is going to fall, not rise as previously assumed. 
This is one hidden surprise in the report that's gone unnoticed. According to the DoE's 2011 projections, Saudi production was expected to rise to 13.9 million barrels per day in 2025, and Russian output to 12.2 million barrels, jointly providing much of the world's added petroleum supply; the U.S., in this calculation, would reach the 11.7 million barrel mark. 
The IEA's latest revision of those figures suggests that U.S. production will indeed rise, as expected, to about 11 million barrels per day in 2025, but that Saudi output will unexpectedly fall to about 10.6 million barrels and Russian to 9.7 million barrels. The U.S., that is, will essentially become number one by default. At best, then, the global oil supply is not going to grow appreciably—despite the IEA's projection of a significant upswing in international demand.
But wait, suggests the IEA, there's still one wild card hope out there: Iraq. Yes, Iraq. In the belief that the Iraqis will somehow overcome their sectarian differences, attain a high level of internal stability, establish a legal framework for oil production, and secure the necessary investment and technical support, the IEA predicts that its output will jump from 3.4 million barrels per day this year to 8 million barrels in 2035, adding an extra 4.6 million barrels to the global supply. In fact, claims the IEA, this gain would represent half the total increase in world oil production over the next 25 years. Certainly, stranger things have happened, but for the obvious reasons, it remains an implausible scenario. 
Add all this together—declining output from Russia and Saudi Arabia, continuing strife in Iraq, uncertain results elsewhere—and you get insufficient oil in the 2020s and 2030s to meet anticipated world demand. From a global warming perspective that may be good news, but economically, without a massive increase in investment in alternate energy sources, the outlook is grim. You don't know what bad times are until you don't have enough energy to run the machinery of civilization. As suggested by the IEA, "Much is riding on Iraq's success... Without this supply growth from Iraq, oil markets would be set for difficult times."
Continuing Reliance on Fossil Fuels
For all the talk of the need to increase reliance on renewable sources of energy, fossil fuels—coal, oil, and natural gas—will continue to provide most of the additional energy supplies needed to satisfy soaring world demand. "Taking all new developments and policies into account," the IEA reported, "the world is still failing to put the global energy system onto a more sustainable path."  In fact, recent developments seem to favor greater fossil-fuel reliance. 
In the U.S., for instance, the increased extraction of oil and gas from shale formations has largely silenced calls for government investment in renewable technology. In its editorial on the IEA report, for example, the Wall Street Journal ridiculed such investment. It had, the Journal's writers suggested, now become unnecessary due to the Saudi Arabian-style oil and gas boom to come. "Historians will one day marvel that so much political and financial capital was invested in a [failed] green-energy revolution at the very moment a fossil fuel revolution was aborning," they declared.
One aspect of this energy "revolution" deserves special attention. The growing availability of cheap natural gas, thanks to hydro-fracking, has already reduced the use of coal as a fuel for electrical power plants in the U.S. This would seem to be an obvious environmental plus, since gas produces less climate-altering carbon dioxide than does coal. Unfortunately, coal output and its use haven't diminished: American producers have simply increased their coal exports to Asia and Europe. In fact, U.S. coal exports are expected to reach as high as 133 million tons in 2012, overtaking an export record set in 1981.
Despite its deleterious effects on the environment, coal remains popular in countries seeking to increase their electricity output and promote economic development. Shockingly, according to the IEA, it supplied nearly half of the increase in global energy consumption over the last decade, growing faster than renewables. And the agency predicts that coal will continue its rise in the decades ahead. The world's top coal consumer, China, will burn ever more of it until 2020, when demand is finally expected to level off. India's usage will rise without cessation, with that country overtaking the U.S. as the number two consumer around 2025.
In many regions, notes the IEA report, the continued dominance of fossil fuels is sustained by government policies. In the developing world, countries commonly subsidize energy consumption, selling transportation, cooking and heating fuels at below-market rates. In this way, they hope to buffer their populations from rising commodity costs, and so protect their regimes from popular unrest. Cutting back on such subsidies can prove dangerous, as in Jordan where a recent government decision to raise fuel prices led to widespread riots and calls for the monarchy's abolition. In 2011, such subsidies amounted to $523 billion globally, says the IEA, up almost 30 percent from 2010 and six times greater than subsidies for renewable energy.
No Hope for Averting Catastrophic Climate Change
Of all the findings in the 2012 edition of the World Energy Outlook, the one that merits the greatest international attention is the one that received the least. Even if governments take vigorous steps to curb greenhouse gas emissions, the report concluded, the continuing increase in fossil fuel consumption will result in "a long-term average global temperature increase of 3.6 degrees C."
This should stop everyone in their tracks. Most scientists believe that an increase of 2 degrees Celsius is about all the planet can accommodate without unimaginably catastrophic consequences: sea-level increases that will wipe out many coastal cities, persistent droughts that will destroy farmland on which hundreds of millions of people depend for their survival, the collapse of vital ecosystems and far more. An increase of 3.6 degrees C essentially suggests the end of human civilization as we know it.
To put this in context, human activity has already warmed the planet by about 0.8 degrees C—enough to produce severe droughts around the world, trigger or intensify intense storms like Hurricane Sandy, and drastically reduce the Arctic ice cap. "Given those impacts," writes noted environmental author and activist Bill McKibben, "many scientists have come to think that two degrees is far too lenient a target." Among those cited by McKibben is Kerry Emanuel of MIT, a leading authority on hurricanes. "Any number much above one degree involves a gamble," Emanuel writes, "and the odds become less and less favorable as the temperature goes up." Thomas Lovejoy, once the World Bank's chief biodiversity adviser, puts it this way: "If we're seeing what we're seeing today at 0.8 degrees Celsius, two degrees is simply too much." 
At this point, it's hard even to imagine what a planet that's 3.6 degrees C hotter would be like, though some climate-change scholars and prophets—like former Vice President Al Gore in An Inconvenient Truth—have tried. In all likelihood, the Greenland and Antarctica ice sheets would melt entirely, raising sea levels by several dozen feet and completely inundating coastal cities like New York and Shanghai. Large parts of Africa, Central Asia, the Middle East, and the American Southwest would be rendered uninhabitable thanks to lack of water and desertification, while wildfires of a sort that we can't imagine today would consume the parched forests of the temperate latitudes.
In a report that leads with the "good news" of impending U.S. oil supremacy, to calmly suggest that the world is headed for that 3.6 degree C mark is like placing a thermonuclear bomb in a gaudily-wrapped Christmas present. In fact, the "good news" is really the bad news: the energy industry's ability to boost production of oil, coal, and natural gas in North America is feeding a global surge in demand for these commodities, ensuring ever higher levels of carbon emissions. As long as these trends persist—and the IEA report provides no evidence that they will be reversed in the coming years—we are all in a race to see who gets to the Apocalypse first.
Visit EcoWatch's ENERGY page for more related news on this topic.
--------
Michael Klare is a professor of peace and world security studies at Hampshire College, a TomDispatch regular, and the author, most recently, of The Race for What's Left (Metropolitan Books). A documentary movie based on his book Blood and Oil can be previewed and ordered at www.bloodandoilmovie.com. You can follow Klare on Facebook by clicking here.
Cross-posted with permission from TomDispatch.com.