Pro Surfer Kelly Slater Launches Clothing Line Made From Ocean Trash
Jul. 20, 2015 01:31PM EST
Business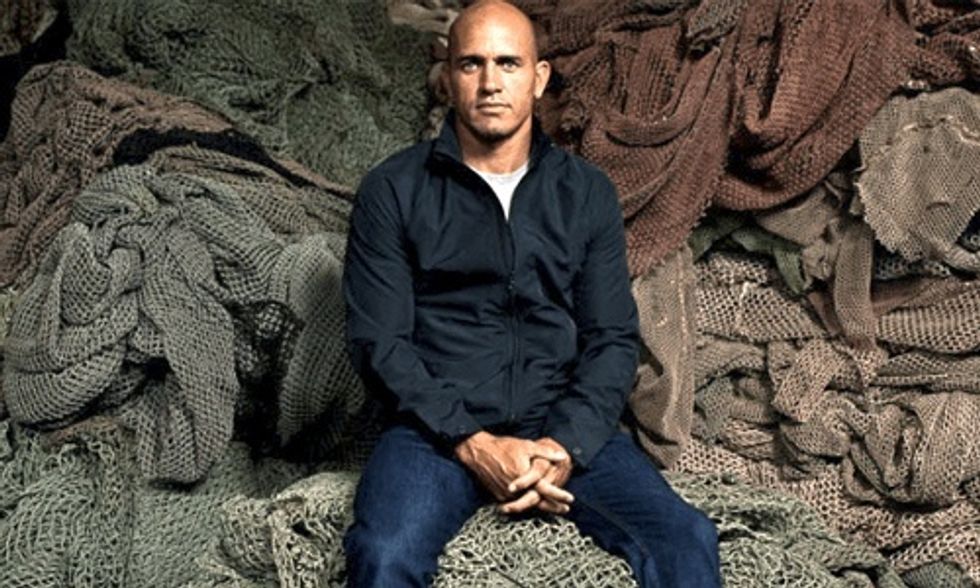 Kelly Slater's new clothing line is tackling two pressing environmental issues at the same time: textile waste and ocean plastic. Outerknown, the 11-time world surfing champion's sustainable menswear label, includes a line of 100 percent recyclable clothing made from reclaimed fishing nets.
See exclusive photos of @KellySlater's sick new surf line http://t.co/4f9y4yC1BI pic.twitter.com/E1KQVwL6NR

— GQ Fashion (@GQFashion) July 15, 2015
"I created Outerknown to smash the formula," Slater, who parted ways with longtime sponsor Quiksilver to launch his own brand, said on the company's website. "To lift the lid on the traditional supply chain, and prove that you can actually produce great looking menswear in a sustainable way."
The brand's Evolution Series features board shorts and jackets made with Econyl, a new type of nylon yarn that's made from old nets, carpet and other nylon waste, Fast Company reported.
These clothes can be upcycled over and over into new clothing. "There's an infinite number of times the nylon can be broken down and re-born into new yarn without any loss of quality," Outerknown noted on its website.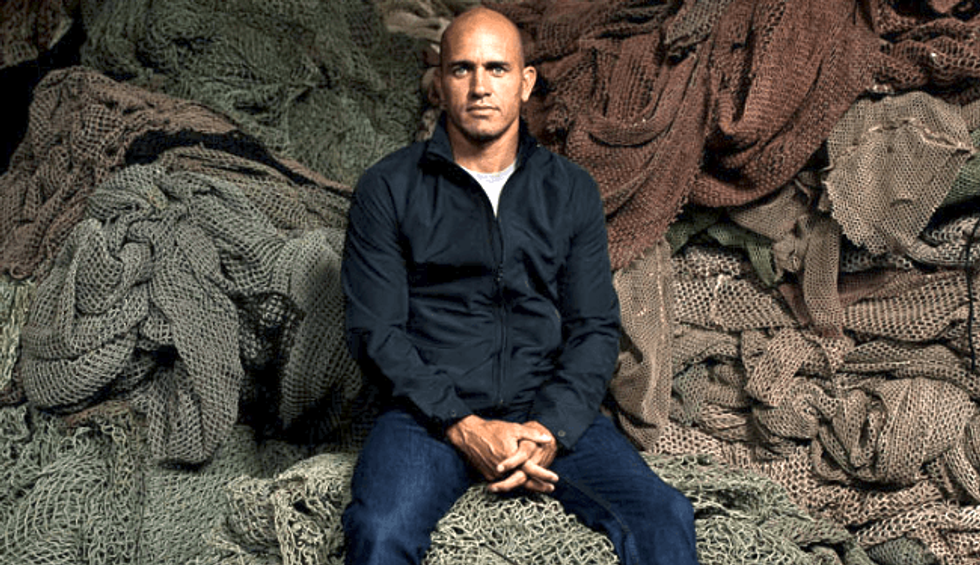 According to the Marine Mammal Center, abandoned fishing nets, also known as "ghost nets," account for approximately 10 percent of all marine debris. Shockingly, as Reuters reported, about 640,000 tonnes of discarded fishing gear gets added to the oceans yearly.
Not only that, these nets are a major plague on marine life. More than 100,000 marine mammals—fish, dolphins, sea lions, seals as well as birds—die every year from the harmful effects of plastic, fishing nets and trash in our oceans, the Marine Mammal Center also pointed out.
No stranger to the ocean, the 43-year-old surfer has been outspoken on the threat of plastic waste to marine life and sits on the advisory board of the Sea Shepherd Conservation Society.
"You have problems like not only oil spills and that kind of stuff but also the constant outpouring of plastics," Slater told CNN. "Single-use plastics all through the ocean, degrading, turning into little bits that are all eaten by the sea life, and they're dying because their stomachs are full of stuff."
The entire Outerknown collection has a classic yet beachy vibe and was praised by men's style Bible GQ as a "cool-ass new surf line." With organic cotton blazers for $495 and T-shirts around $90, Outerknown clothing won't fit everyone's budget.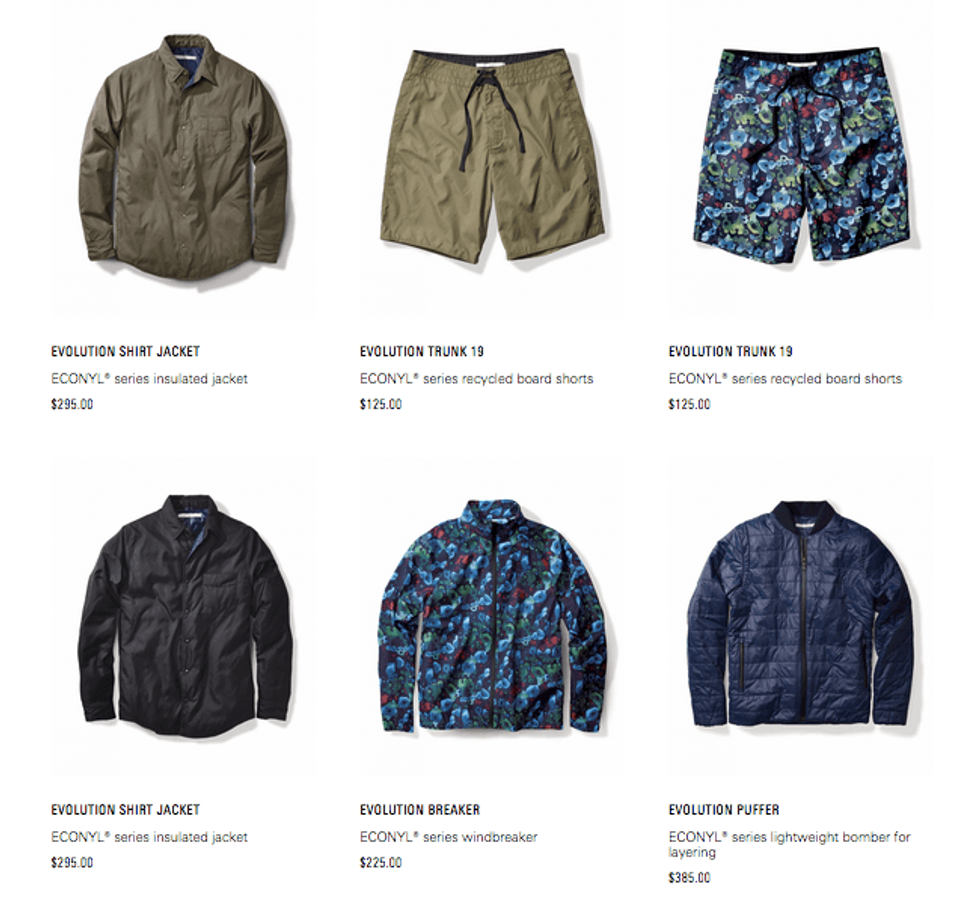 However, there's a reason why fast-fashion from retail giants such as H&M and Forever21 is so cheap, as EcoWatch has previously reported. A truly sustainable clothing line costs a lot of money to bring from the factory to the rack, which explains Outerknown's price tags.
"Clothing is a really icky business, but it's a whole system," Slater told Surfer Magazine. "You've got retailers bitching about prices but they're also bitching about production and the way things are made. Those two things are completely tied together. If you're going to use good materials and take care of people working in your factories, the clothing will be exponentially more expensive to produce."
Outerknown has partnered with the Fair Labor Association, which is the best standard for protecting workers throughout the supply chain. Additionally, the clothing company also partnered with Bluesign, a sustainable textile auditing company that seeks to eliminate harmful substances from the beginning of the manufacturing process.
"I believe we have an obligation to build better products and understand the way our consumption impacts the world around us," Slater also wrote on Instagram. "In saying that, the focus of our brand is to make a product that has a positive effect on every possible level."
YOU MIGHT ALSO LIKE
20 Year Old Claims He Can Rid the World's Oceans of Plastic
Who's Really Paying for Our Cheap Clothes?
Adidas Wants to Turn Ocean Plastic Into Sportswear
EcoWatch Daily Newsletter
Recent Stories from EcoWatch