Plastic Bag Bans Continue to Flourish
Dec. 14, 2012 02:46PM EST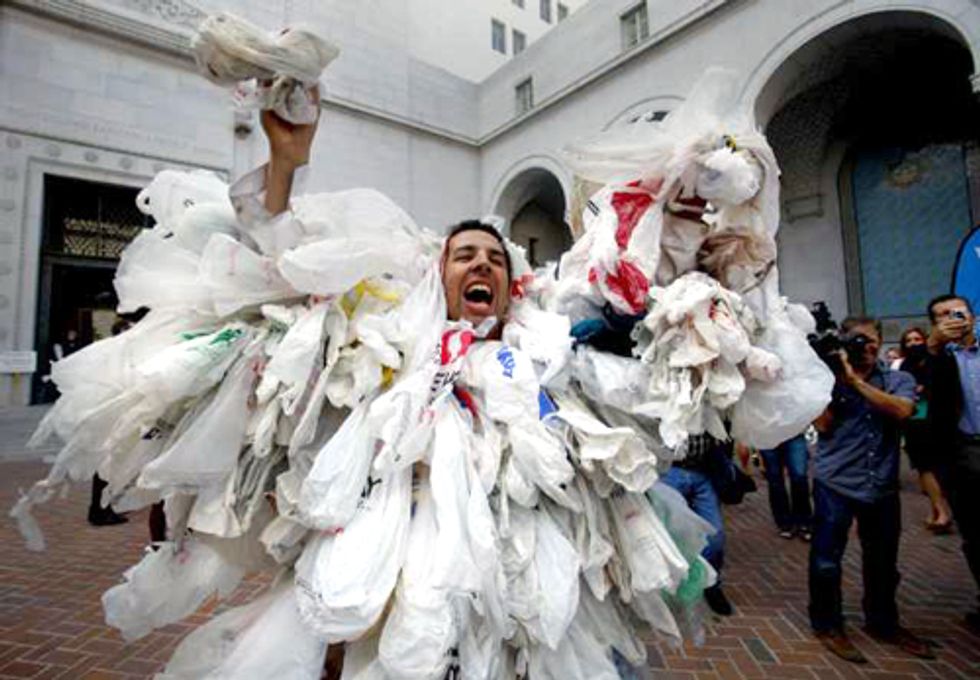 By Bill Hickman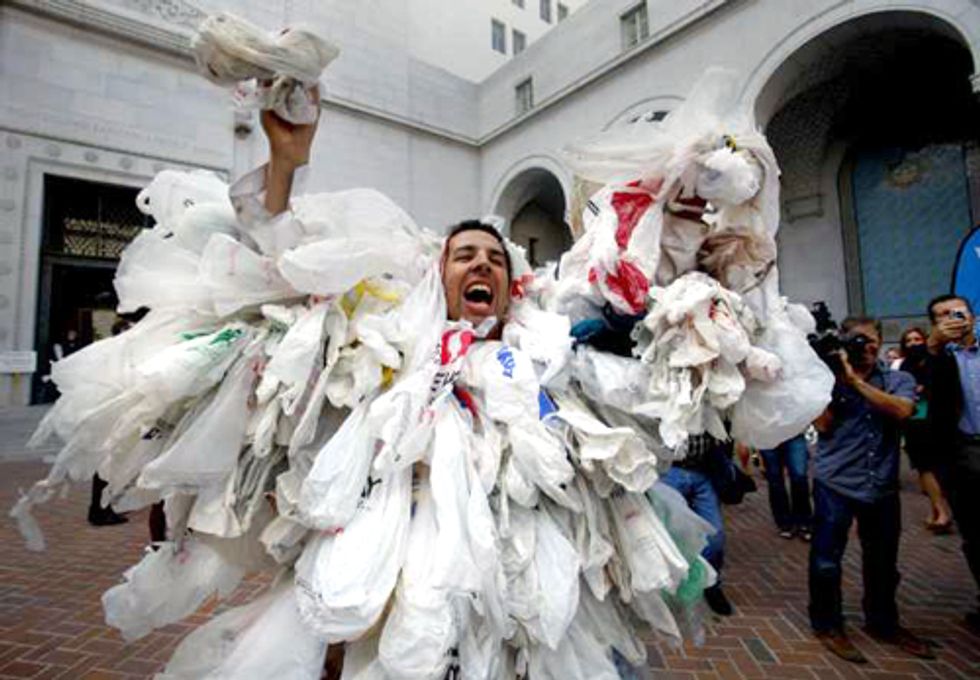 This week saw three cities in California move forward with different stages of a plastic checkout bag ban for grocers and retail food stores. After state legislators failed to pass AB 298 this year—the statewide bag ban—it is imperative for cities, towns and counties to continue the groundswell of local ordinances to start to make a dent in the plastic pollution entering the marine environment. 
Plastic bags are just the tip of the plastic pollution iceberg, but it's an easy solution so it's great to see California city council's of Culver City, Mountain View and Capitola addressing the issue. It looks like 2012 will end with 34 carryout bag ordinances in California covering 54 municipalities, then Capitola could be #35/55 in early 2013 if/when the second reading of their ordinance passes.
On Monday, Culver City discussed the idea of a local plastic bag ban. They have been following the issue for years and have done some local research while litigation across the state has been ruled on. At the public hearing speakers supporting a bag ban outnumbered those in opposition by about a 10 to 1 ratio. Speakers from 5 Gyres, Heal The Bay, Environment CA, Santa Monica High's Team Marine, Surfrider's South Bay and West LA/Malibu Chapters, other groups and concerned citizens made the case why a local ordinance is needed and council voted unanimously to move forward. The next steps for Culver City are to do the appropriate environmental review and draft the ordinance language before all of that will be voted on, likely in spring or summer of 2013.
On Tuesday, Mountain View quietly passed the second reading for their plastic bag ban ordinance which will begin on Earth Day in April. The second reading of an ordinance is usually somewhat of a technicality to make sure nothing important was missed with the first reading. The first reading for an ordinance typically sets the course for council as was the case here on Dec. 4.
Thursday was the day for Capitola to discuss a local plastic bag ban. City council delayed taking action on the issue a few times this year and some viewed this as the last chance for awhile to get a bag ban ordinance on the books. Environmental groups including Save Our Shores, Surfrider Foundation Santa Cruz Chapter and Environment CA rallied and nearly all of the input the council received was in favor of the ban. The plastic bag ban vote was unanimous then council took the somewhat bold move of placing a 25 cent fee (instead of 10) on paper checkout bags as an incentive for people to remember their reusable bags. The ordinance language needs a second reading in early 2013 before final approval.
Visit EcoWatch's WATER and BIODIVERSITY pages for more related news on this topic.
EcoWatch Daily Newsletter
Recent Stories from EcoWatch