This website uses cookies to ensure you get the best experience while browsing it. By clicking 'Got It' you're accepting these terms.
EarthTouch: Green Shopping Made Easy
Dec. 23, 2014 10:46AM EST
Business
Recognition that we human beings are all on a spaceship rose to the consciousness of greater humanity over 45 years ago, by two events in 1969. In March that year, R. Buckminster Fuller published his book Operating Manual for Spaceship Earth, which was noticed by only a few people then. Dr. Bruce Hector was a student of Dr. R. Buckminster (Bucky) Fuller more than 40 years ago. By July of that year, most of the world saw the Earth as a small blue globe against the black background of space with the moon's surface in the foreground. As Fuller noted then: "We're Still on Spaceship Earth and Still Without a Dashboard." The image of the Earth starkly contrasted with the heretofore held belief of humans as isolated tribes, communities, states, nations leading us to realize we are all alone together in space have no where else to go.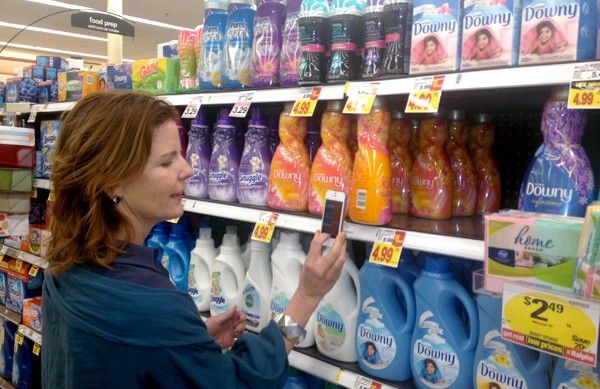 This was part of the stimulus to make us recognize the need to care for our spaceship leading to the Clean Air and Water Acts a few years later under Republican President Nixon. Recently Dr. Hector was rereading Dr. Fuller's small book of 120 pages and discovered that there are two dominant themes from it that directly apply to the world today. In Operating Manual Fuller notes that humans were provided a wonderful life support regenerative system unknown anywhere else in universe. However, the Creator provided no operating manual and left it to humans to learn the principles operative in the universe and use them to fulfill our material needs.
Fuller also noted that the human "nest" was equipped with millions of years of fossil fuel reserves to power our success until we are self-generating but that we have used a large portion of those fossil fuel reserves in a miniscule 150 years. These were the fuel reserves to serve ALL HUMANKIND for ALL TIME, not just a few generations. The book urged humans to mature on this planet, transfer to renewable energy sources identifying many of the numerous opportunities that have since been proven capable of meeting man's needs. Hence my (Woodrow Clark) book The Green Industrial Revolution documents the current concerns today and what the solutions are. Fuller was aware of the pollution created by fossil fuels though he is also famous for saying, "Pollution is nothing but the resources we are not harvesting," indicating this too is simply a design failure on human being's part.
A second important point "Bucky" Fuller makes is that while humankind has been extremely successful as a species growing from about 1.5 billion in 1900 to more than 7 billion now, and expected to reach 9-10 billion by mid-century, we still have not evolved an accounting system for monitoring the impact of our activities. He bemoaned our failure to measure scientifically or in many cases even recognize the impact of our industrial activities because these events often occur outside the narrow range of the electromagnetic spectrum our senses can perceive. Most of the activity of the universe is unseen by humans but well known to be questionable by corporations and governments. Ninety-seven percent of companies fail to provide data on key sustainability indicators
Earth Accounting is the effort of a dedicated but as yet small group to create this real world activity accounting system and present it to people in a form useful to consumers who are responsible for 70 percent of Gross Domestic Product (GDP). This presentation will allow consumers to use their purchasing power to promote sustainable industrial development. When refined it can also allow each consumer to monitor his "footprint," empowering him to reduce his environmental impact. Who knows, perhaps one day humanity may even recognize that it is more important to tax a person's planetary impact than his monetary income? Getting accurate and validated information on products, goods and services will help consumer awareness and then consumption. The result will be a dramatic result and change lowering greenhouse gases, carbon emissions and pollution.
For example, recently, in the December 2104 issue of Nutrition Action Letter, Executive Director Michael F. Jackson wrote a memo article titled "Good Luck" which noted five issues the FDA has authority to resolve but is unlikely to do so quickly: 1) setting regulations for food borne illness, 2) reducing antibiotic use in livestock; 3) banning partially hydrogenated oil; 4) setting standards for sodium intake; and 5) compelling food chains to note the calories of their menu items.
After each Jackson notes the lack of progress concluding that if consumers feel they will be protected—"Good Luck." The public overwhelmingly wants this information, but government appears to be impotent to compel industry to provide it to us. Or "influenced" by companies to "not care." With this history about something as important as the food we eat, one can imagine how long it will take for government to show appropriate concern about the impact of industrial processes on our Spaceship Earth!
Everyone should recognize these sad facts, which is another reason for the creation of the consumer-empowering app, EarthTouch being developed by Earth Accounting. We consumers must create the tools we need and history indicates neither industry nor government is likely to do so. We welcome your participation in this truly market driven approach to sustainability. For more information click here.
EcoWatch Daily Newsletter
By Collin Rees
We know that people power can stop dangerous fossil fuel projects like the proposed Line 3 tar sands oil pipeline in Minnesota, because we've proved it over and over again — and recently we've had two more big wins.

Scientists released a study showing that a million species are at risk for extinction, but it was largely ignored by the corporate news media. Danny Perez Photography / Flickr / CC
By Julia Conley
Scientists at the United Nations' intergovernmental body focusing on biodiversity sounded alarms earlier this month with its report on the looming potential extinction of one million species — but few heard their calls, according to a German newspaper report.
Pixabay
Summer is fast approaching, which means it's time to stock up on sunscreen to ward off the harmful effects of sun exposure. Not all sunscreens are created equally, however.
Mark Wallheiser / Getty Images
The climate crisis is a major concern for American voters with nearly 40 percent reporting the issue will help determine how they cast their ballots in the upcoming 2020 presidential election, according to a report compiled by the Yale Program on Climate Change Communication.
Of more than 1,000 registered voters surveyed on global warming, climate and energy policies, as well as personal and collective action, 38 percent said that a candidate's position on climate change is "very important" when it comes to determining who will win their vote. Overall, democratic candidates are under more pressure to provide green solutions as part of their campaign promises with 64 percent of Democrat voters saying they prioritize the issue compared with just 34 percent of Independents and 12 percent of Republicans.
Flooding in Winfield, Missouri this month. Jonathan Rehg / Getty Images
President Donald Trump has agreed to sign a $19.1 billion disaster relief bill that will help Americans still recovering from the flooding, hurricanes and wildfires that have devastated parts of the country in the past two years. Senate Republicans said they struck a deal with the president to approve the measure, despite the fact that it did not include the funding he wanted for the U.S.-Mexican border, CNN reported.
"The U.S. Senate has just approved a 19 Billion Dollar Disaster Relief Bill, with my total approval. Great!" the president tweeted Thursday.
Reed Hoffmann / Getty Images
Violent tornadoes tore through Missouri Wednesday night, killing three and causing "extensive damage" to the state's capital of Jefferson City, The New York Times reported.
"There was a lot of devastation throughout the state," Governor Mike Parson said at a Thursday morning press conference, as NPR reported. "We were very fortunate last night that we didn't have more injuries than what we had, and we didn't have more fatalities across the state. But three is too many."

georgeclerk / E+ / Getty Images
By Jennifer Molidor
One million species are at risk of extinction from human activity, warns a recent study by scientists with the United Nations. We need to cut greenhouse gas pollution across all sectors to avoid catastrophic climate change — and we need to do it fast, said the Intergovernmental Panel on Climate Change.
This research should serve as a rallying cry for polluting industries to make major changes now. Yet the agriculture industry continues to lag behind.
Edwin Remsburg / VW Pics / Getty Images
Botswana, home to one third of Africa's elephants, announced Wednesday that it was lifting its ban on the hunting of the large mammals.
"The Ministry of Environment, Natural Resources Conservation and Tourism wishes to inform the public that following extensive consultations with all stakeholders, the Government of Botswana has taken a decision to lift the hunting suspension," the government announced in a press release shared on social media.