Disturbing Images Expose the Horrific Impact of Plastic Trash on Marine Animals
Oct. 11, 2015 09:05AM EST
Animals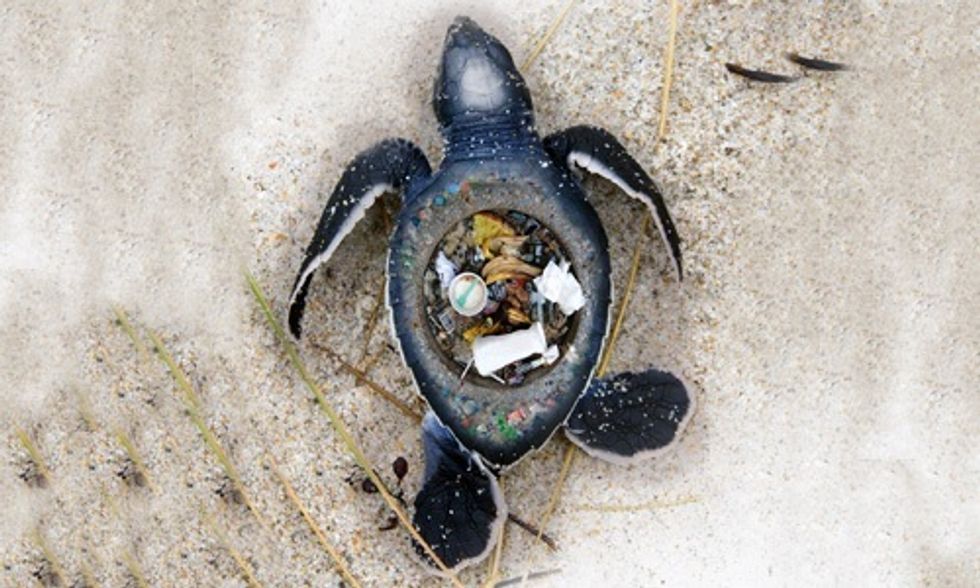 Beijing-based graphic designer Christian Waters was on a snorkeling trip in Mabul Island in Malaysia with his girlfriend when they saw something that ruined this otherwise idyllic vacation.
"The island is full of plastic garbage and trash," Waters, 23, told EcoWatch. "So it's like seeing this beautiful, beautiful landscape with oceans, blue sky, green foothills, but when we got closer to the island you see floating trash and debris around. It really just took you out of the moment."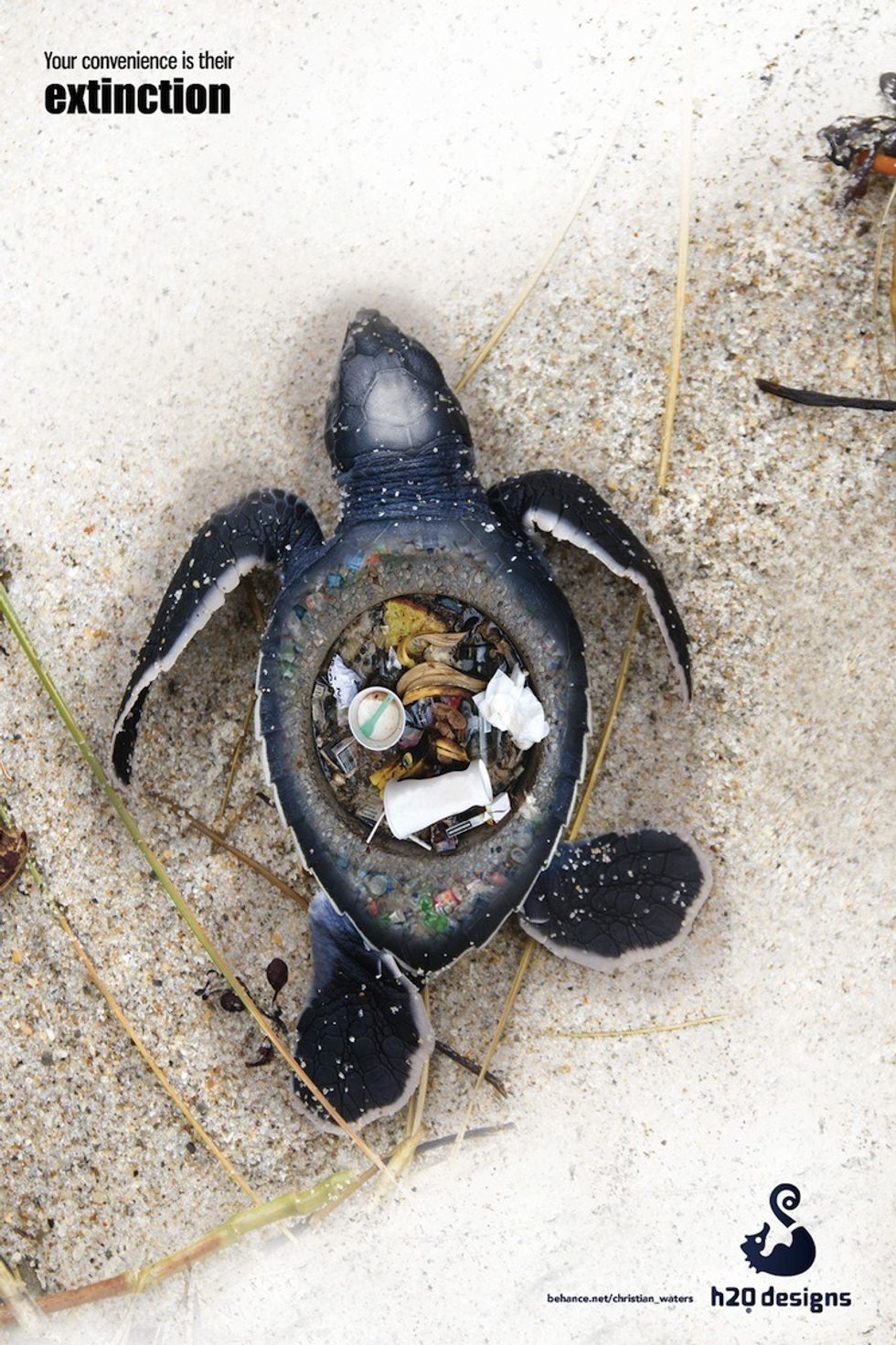 Indeed, plastic is everywhere, and it's clogging our oceans. About 8 million metric tons of plastic waste is dumped into the world's oceans every year, and all marine life—from tiny plankton to giant whales—have to live in it.
Waters' Malaysia trip last year became the inspiration for his "Price of Convenience Ad Campaign," a striking portfolio project that highlights the devastation of plastic trash and other litter on sea life.
Another source of inspiration? That horrific viral video of a sea turtle with a straw stuck up its nose.
"It really hit hard," the Pennsylvania-native said about the graphic footage.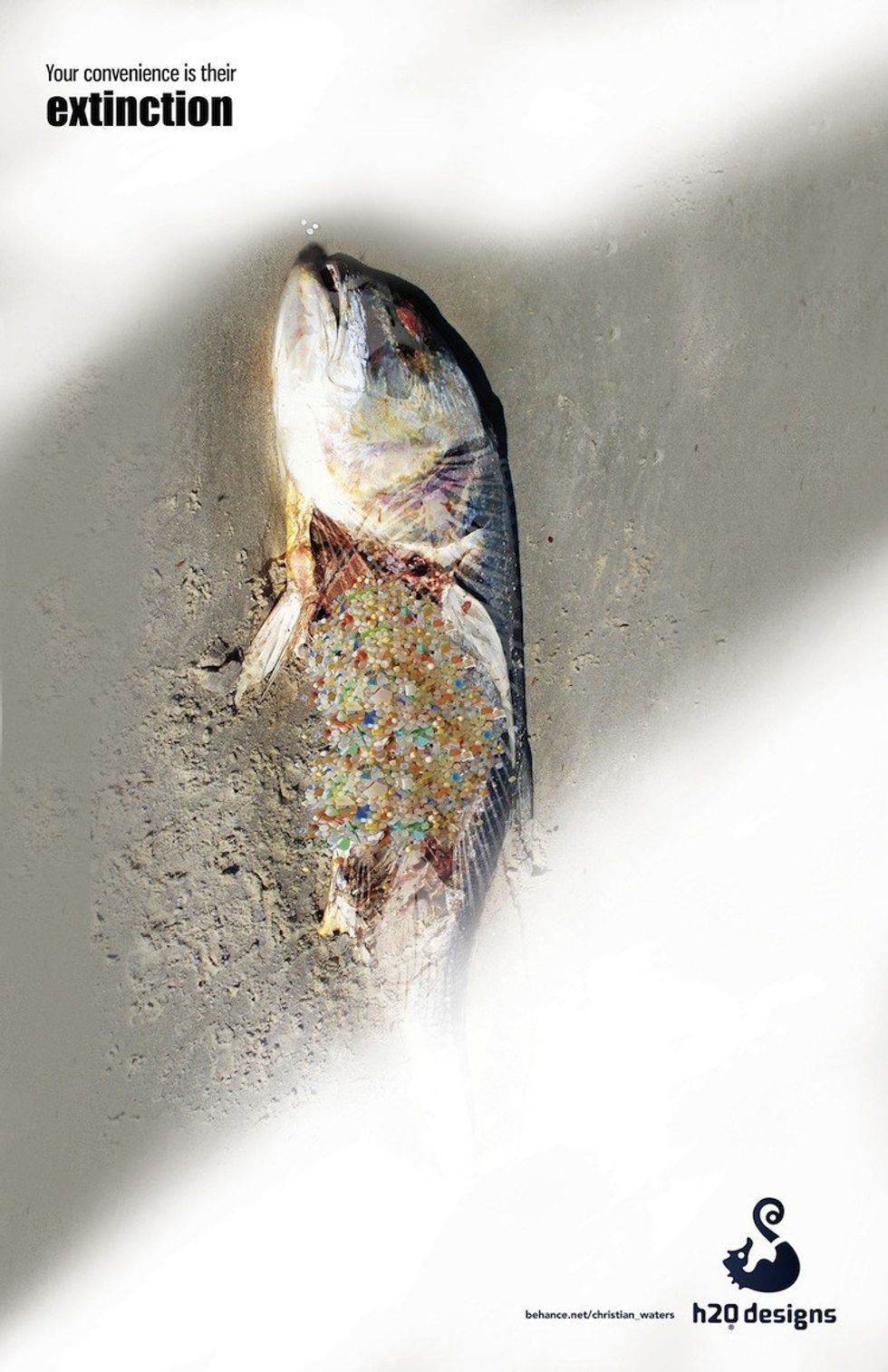 He said that his images, which were assembled using Photoshop, follow the simple-yet-impactful designs and advertisements from organizations like the World Wildlife Fund (WWF). (These images, however, are not part of an advertising campaign for the WWF, but for Waters' own design portfolio.)
"I don't really gain any profit off this," he said about his project. "The only profit I want is to create awareness and educate people so we can have a better chance of giving them a better chance of survival," in reference to marine life that's choking on ocean debris.
The collection has received a lot of attention since hitting the web earlier this month. Waters said he wants to use the recent attention to spread more awareness about pressing issues such as ocean litter, instead of what a Kardashian family member might be doing this week, for instance.
He told EcoWatch he intends to use the trade of design as "a weapon to educate and bring awareness to things that are left in the dark."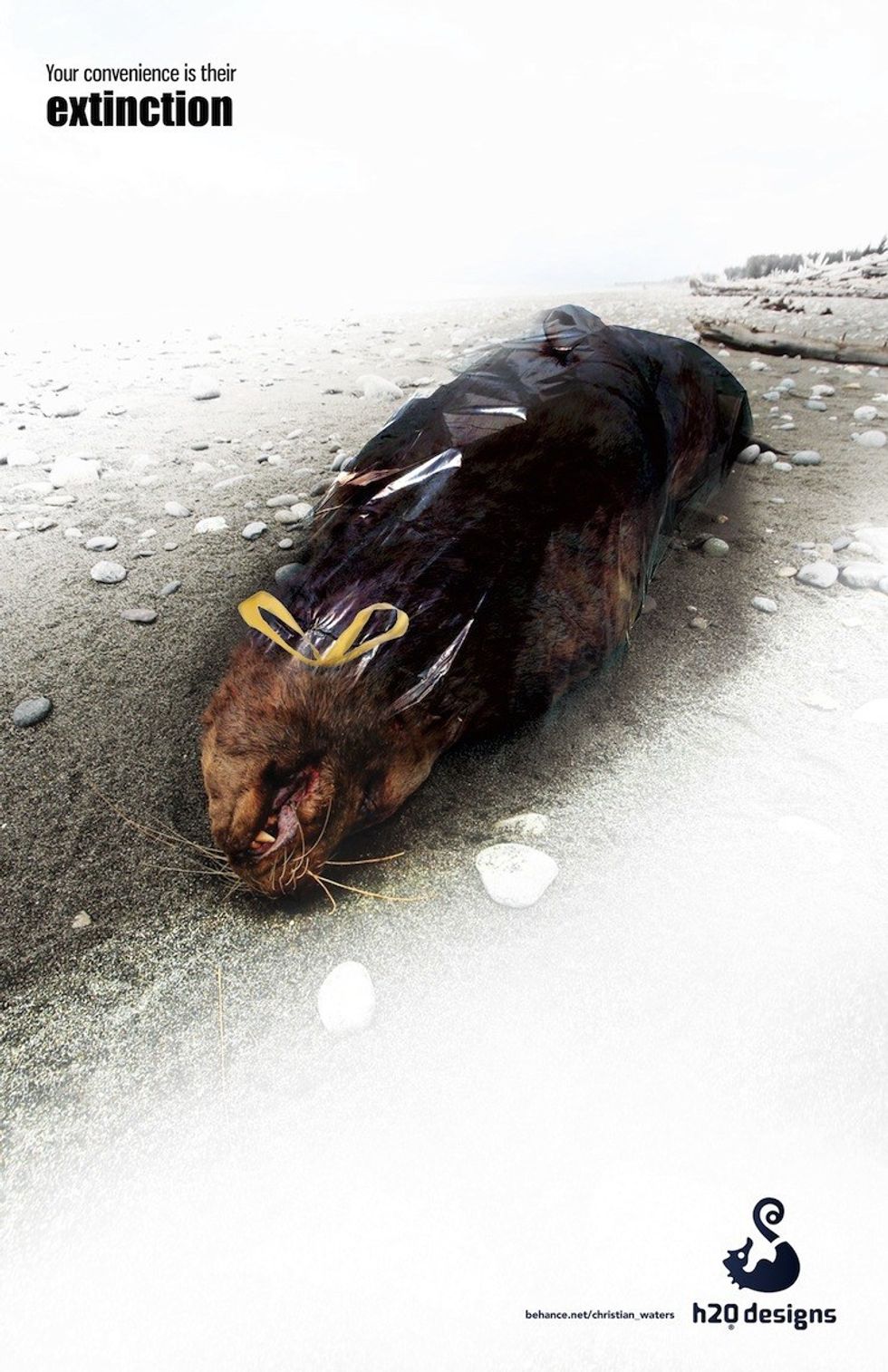 "Whether a teacher wants to teach a class on the problems of pollution, or a small organization that wants to create awareness, I'm all for it," he said.
As for living in the notoriously polluted Chinese capital, he said that the city's plastic footprint is "huge."
"One of the things that I've noticed about Beijing is that tap water is undrinkable—you have to boil it first," Waters said. "Plastic bottles of water is like highly relied on. A lot of people have water dispensers with huge plastic jugs, so there's no in-home recycling in Beijing. But we have started implementing recycling outside of homes."
Although Waters' posters were created using Photoshop, the images he created isn't far from the truth. Ocean debris is being found in the guts of many creatures. A recent study found that if we keep dumping plastic at the rates we are now, nearly 100 percent of seabirds will have the material in their stomachs by 2050.
Check out this photo below: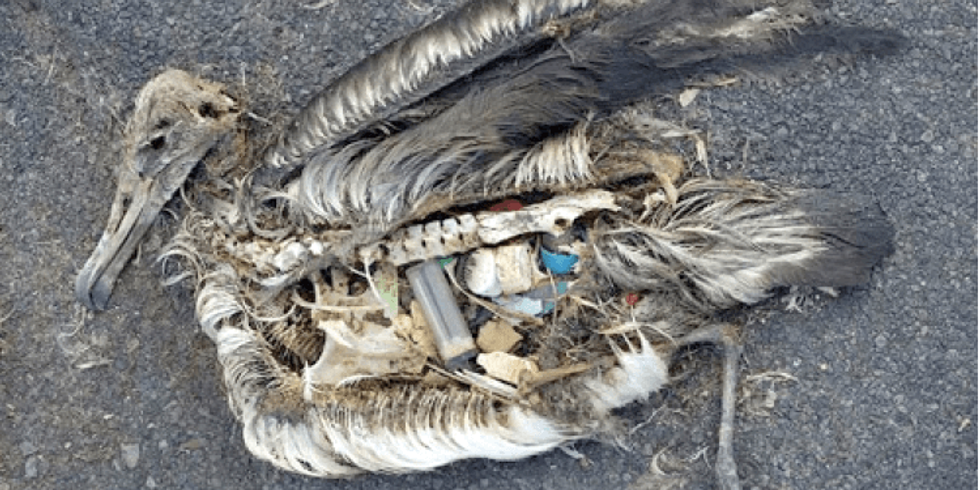 Photo credit: Chris Jordan
YOU MIGHT ALSO LIKE
Solar-Powered Beach Mat Charges Your Phone and Chills Your Beverages
Ted Cruz Lies Again About the Science of Climate Change
California Passes Nation's Strongest Ban on Plastic Microbeads
Bill Clinton Explains Bernie Sanders' and Donald Trump's Popularity on Colbert's Late Show
EcoWatch Daily Newsletter