Chef Tom Colicchio to Host New MSNBC Show on Food Policy Reform
Feb. 19, 2015 02:02PM EST
Food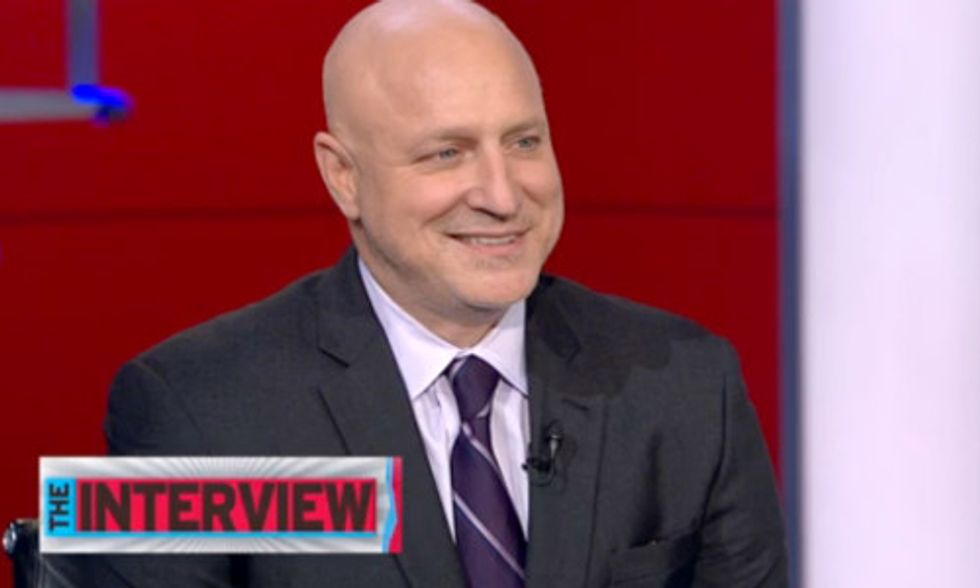 Chef Tom Colicchio may be best known as the head judge on Bravo's "Top Chef," owner of a chain of restaurants and host of the new show, "Best New Restaurant." But the renowned chef is also dedicated to food policy reform. He co-founded Food Policy Action in 2012 to educate the public about food policy and to pressure politicians to reform the food system.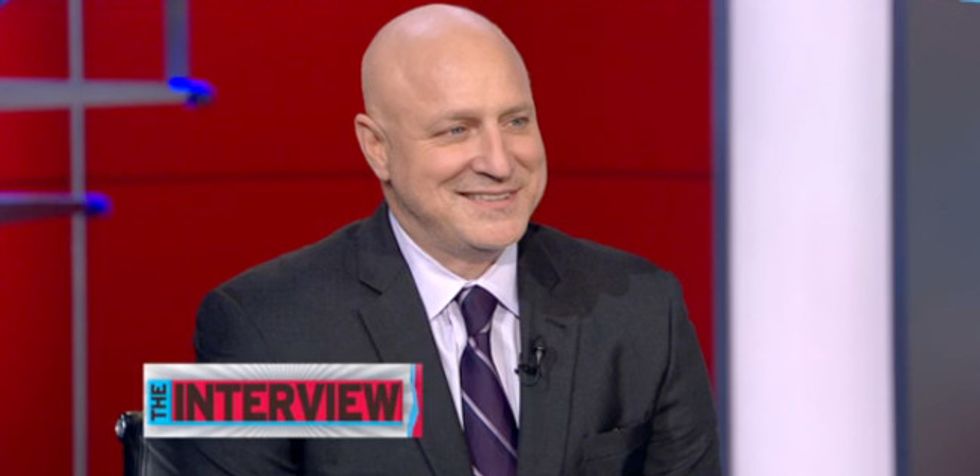 Last week, he joined Senators Barbara Boxer and Richard Blumenthal and Representative Peter DeFazio as they reintroduced a genetic engineering food labeling bill. As if Colicchio wasn't busy enough, he announced yesterday that he will be MSNBC's first-ever food correspondent. He will also host his own weekly show, "Stirring the Pot," on MSNBC's new online channel Shift this spring.
"This is a big deal," author Michael Pollan told the LA Times. "The fact is that people are deeply engaged by food stories, whether about food safety, nutrition, hunger, animal welfare, public health or the environment. Tom has a sufficiently broad grasp of the issues to connect the dots between food and all these issues."
Even before the show has begun, Colicchio has already started "stirring the pot." In his interview announcing his new position, he laments how "some members of Congress are pushing back on the standards for school lunch." Colicchio says, "I've spent some time in some school lunchrooms where the food is actually really good, and so I would love to challenge Congress to look at what school lunch can be."
His solution for the impasse in Congress: "they need to sit down around the table and have a good meal. They need to break bread and have a discussion."
It's not only Congress that needs to sit down, eat a meal and talk about food. Everyone needs to. "Sitting down and asking questions about food is something that is missing right now," says Colicchio. "If you look at the last election, food never came up. Hunger barely came up. So let's have this discussion. Let's talk about food."
He also went on The Rachel Maddow Show yesterday to talk about the state of our food system. The chef applauded Michelle Obama's efforts to get Americans, especially children, to eat healthier. He says, "she's done such a great job," especially in "broadening her audience" by using a variety of media, including talk shows, TV programs geared towards children and viral videos.
He says the problem, though, is deeper than just raising awareness about eating healthy food. "Fruits and vegetables are typically more expensive than processed foods," so how do you help people who are trying to eat better but can't afford fresh produce, says Colicchio. "That has to go to policy."
If you look at subsidies, 85 percent of the $25 billion worth of subsidies goes to commodity crops, according to Colicchio. Fifteen percent goes to meat and dairy. One percent goes to specialty crops, which includes fruits and vegetables. "So there has to be a policy change to make those more affordable," Colicchio says, because our food policies don't support the dietary guidelines set by our own government.
The chef points out that a lot of stories we hear about in the news are really food stories. The Deepwater Horizon oil spill is a food story because "it affects the food chain, the fisheries and people's livelihoods that rely on those fisheries." Same goes for the "overuse of pesticides, which leach into the waterways and create a dead zone in the Gulf. Another food story."
"People are ready for that next conversation about food," says Colicchio. "People want to know what's in their food, they want to understand food safety, they want to understand social and economic issues around food and they want to fix hunger problems."
YOU MIGHT ALSO LIKE
Chef Tom Colicchio Stands With Federal Lawmakers as GE Food Labeling Bill Is Reintroduced
Two Young Entrepreneurs Offer Way to Grow Food Even in the Dead of Winter
Nestlé to Dump Artificial Colors and Flavors in U.S. Candy, Something It Did in Europe Years Ago
EcoWatch Daily Newsletter