Cafeteria Culture
Carrots in a Ziploc
Grapes in a bag
Sandwich in saran wrap, with a "fresh daily" tag
Water bottle snuggled by an extra pair of socks
Plastic straw
Chips to gnaw
Juice in a box
That's an average American kids lunch stuffed in a school bag, with enough plastic packaging to wallpaper the classroom. Once it comes to school lunch, we don't practice what we preach, so let's unpackage what we teach.
There is a hidden curriculum in our schools. In many schools across the U.S. lunch is served on foam polystyrene trays, plastic forks and straws come in little plastic baggies, a plastic cup for fruit cocktail or vegetables sit on that foam tray, and a plastic wrapped Burrito or pizza rounds out the meal. Some schools even serve milk in a plastic pouch, like a water balloon. Yet, open any science textbook and whole chapters spout opposite messaging about what we put in our bodies, what touches our food and how we treat the environment. It makes no sense to teach students environmental ethics and recycling when we turn around and show them in the cafeteria that consuming single-use plastic and throwing it in the garbage can is the way we actually do things. This is the hidden curriculum.
There are also hidden costs. Styrene, the monomer that becomes the long chain polymer "polystyrene," is toxic from the start, from factory worker health to environmental contamination. The U.S. Department of Health and Human Services categorizes styrene as "reasonably anticipated to be a carcinogen." In the environment, most of us have seen bits of Styrofoam blowing in the wind. Those fragments break down further, and in sunlight UV degradation breaks polystyrene back into the monomer form styrene. Dr. Perry Elizabeth Sheffield, MD, deputy director of Pediatrics and Preventative Medicine at Mount Sinai School of Medicine, explained, "As experts in children's environmental health, we know that what we do to the environment, we ultimately do to ourselves and to our children. Products like polystyrene create pollution where they are produced, where they are discarded, and inside our bodies. They dirty our air, contaminate our water, and get into the food chain. Because polystyrene threatens human health and cannot be practically recycled, we support a polystyrene ban."
Styrene likely isn't good for our children's bodies either. There are several studies that show styrene can migrate from packaging to food. But what of the multi-year, daily exposures children have to polystyrene products in the cafeteria? Debby Lee Cohen, executive director and founder of Cafeteria Culture, explained "Yet the long term effects of hot food served daily to children, directly onto trays made of the chemical styrene—sometimes 3 times per day and over a 13-year period—has yet to be studied." Hint to future researchers, there's a PhD thesis in evaluating the K-12 styrene exposure experiment underway on millions of U.S. kids.
Debby Lee Cohen envisions zero waste schools, which complements the growing global movement to end the one-way trajectory of plastic from production to the dump, incinerator or middle of the ocean. On a global scale, groups like the Plastic Pollution Coalition, Break Free From Plastic and the 5 Gyres Institute, with their Foam Free campaign, are turning their eyes to upstream to end the single-use throwaway plastic concept, that is rapidly trashing our land and sea. What better place to shift culture than in the classroom?
One classroom took action years ago. Thomas Starr King Middle School in Los Angeles, California learned about plastic pollution in our oceans in 2012 and looked no further than the hundreds of foam trays they used daily. For one week they collected every Styrofoam tray from lunch room garbage cans, rinsed and stack them up, resulting in a 30 foot tall tower. They punched a rope through the middle and hung it in the tree like a giant rectangular snake. Two years later, the former superintendent of Los Angeles Unified School District, John Deasy, announced in front of cameras on the school grounds that the entire district was going "foam free."
Other similar efforts were happening in other states, and in 2015, the Urban School Food Alliance, a coalition of school districts in Los Angeles, New York, Chicago, Miami, Dallas, Orlando and Fort Lauderdale that leverage their combined buying power, found one company that made compostable lunch trays. By giving that one vendor all of their business, they brought the price down to the point where it was economically feasible. They made the switch. By the end of the 2015 school year half a billion foam trays were kept out of landfills, incinerators and student meals across the U.S.
But, as I document in my book Junk Raft: An Ocean Voyage and a Rising Tide of Activism to Fight Plastic Pollution, the industries that make plastic are not giving up quietly. Dart, one of the largest companies making foamed polystyrene products, is on the offensive, supporting policies that push recycling. In New York City the legislative bill "Intro 1480" was introduced to promote foam polystyrene recycling. While recycling is a publicly favored concept, the reality is dirty foam is costly to recover and hard to recycle, requiring substantial subsidies in communities willing to foot the bill. Most cities don't want to burden tax payers with these added costs. Bills like this are less about stopping the harm to people and the environment, and more about protecting the market for foamed polystyrene plastic products and packaging. Environmental NGO's countered this bill with "Intro 1596" an outright polystyrene ban, and are working hard to educate policy makers to take their name off of one bill and sign on to the other. This work is the hard won fight toward zero waste.
Therefore, we need to rise from those tiny, one-size-fits all, plastic chairs with the built-in desk and stand up for zero waste schools, and for the healthy mind and bodies we want for our kids. There's a new lesson plan coming to a school near you, with a roadmap for change. Model zero waste schools are popping up in Boulder, Colorado, New York City, Marin, California and Oak Park, Illinois, and dozens of other cities. Cafeteria Culture has launched "Sort2Save," a tool kit for schools to go zero waste, with a step-by-step guide to get it done. Can you hear the school bell ringing? It's time to practice what we teach.
EcoWatch Daily Newsletter
In war, natural disaster and poverty, water is the first relief to arrive alongside the security of life and limb. It is the gift that aids the weary traveler, sits at the table before a meal arrives. The lack of it kills before the lack of food does. It is not a commodity, as in the Bolivian Water Wars that fought the privatization of public wells, but rather it is a human right. So when the United Nations sanctions against Iraq in the 1990's stressed schools and hospitals to the point of disrepair and abandonment of their wells, human rights activists stepped in.
In 1999 a group of veterans, working through Veterans for Peace, founded the Iraq Water Project, with a mission to improve the health prospects of some part of the Iraqi population dependent upon water treatment facilities in desperate need of repair. Once a site is selected, usually a school or clinic, a 3-stage filtration unit, with reverse osmosis and ultraviolet light treatment, is set up to clean incoming water from a river, well or municipal source.
New water filter installed in alAskari shrine in Samarra.
To date, 160 units are in place mostly in schools and clinics across Iraq. We've installed one filter unit in an orphanage, a refugee camp, six prisons, including Abu Ghraib, which is now closed, and the alAskari shrine in Samarra, the one that alQaida bombed back in 2006.
Our partner, Muslim Peacemaker Teams, installed five units in Najaf schools, while Life for Relief and Development, an American Islamic NGO, installed two units in schools in the Diyala Province (east-central Iraq). For reasons of security we cannot name the group we work with in Nassiriya that installed four water treatment units in the new Nassiriya Heart Center and another four in local schools. These organizations are doing the lion's share of the work, taking responsibility for the installation, security and maintenance of the water filter units, providing citizens with a basic human right—access to clean water.
What's come of this investment are positive unintended consequences that have exceed our expectations, both social justice and conservation. By contributing to the relief of someone's suffering, a wonderful sense of humility and joy emerges, especially among the U.S. veterans participating in the project, which I can attest to personally. More importantly, lives are saved, dysentery among small children and water-borne illnesses have been reduced where the water filters are installed. Unexpectedly, the water filters serve not only the schools and clinics, but they become a community hub—a meeting place. The goodwill that emerges from Iraqi organizations managing their own recovery and the relationship that forms between Iraqis and American citizens is invaluable. There is reconciliation and atonement, which are hard to find.
A school in the Therthar village near Falluja.
Interestingly, giving water contributes to solving another problem: plastic pollution. Often when relief aid is sent after a natural disaster or during civil unrest, it comes packaged in stuff that becomes garbage. Water bottles by the millions are strewn across villages in Iraq, reflective of the years of poor waste management, garbage from war and relief aid. American bases established in Iraq employed "burn pits" to incinerate garbage. The same burn and bury strategy exists in villages across the country, sending acrid smoke into communities. Iraq's waste problem contributed to public outbreaks in cholera and dysentery, and roadside bombs found ample trash piles to be concealed within.
Iraqi children scavenging for recyclables in a dump near Najaf.Haidar Hamdan / AFP
One water filter can sustain daily drinking water for 1,000 residents for up to 3 months before filters need to be changed. The same volume would exceed half a million 1 liter plastic water bottles. By providing the "means to fish, rather than the fish itself," access to water becomes seemingly endless. But in today's political climate in Iraq, there are continued challenges to keep these water filter units operational.

Therefore, what continues today is maintenance and new installations of water filter units where they are needed. We recognize that past sanctions, war and poverty, exacerbate suffering, but sharing this gift is contributing to Iraq's recovery in sometimes unpredictable ways. It all begins with water.
seed.com
You can't discount the importance of your gut health. Research shows that the microbiome within your digestive system has a disproportionate impact on how well your whole body functions.

Unfortunately, bad diets, the overuse of antibiotics, and other stressors mean many of our digestive systems are in trouble. Probiotic supplements claim to solve this problem by replenishing your gut with the healthy bacteria it needs for optimal functioning. Here, we'll analyze the popular probiotic brand Seed to determine whether its supplements are worth taking.
How We Review Probiotics
Whenever we review a probiotic supplement, we evaluate six specific categories.
Number of active strains - How many types of bacteria are included?
AFU (Active Fluorescent Units)/ CFU (Colony Forming Units) - These units of measurement tell you how many billions of bacteria are estimated to be within each supplement dose.
Storage Requirements - Some probiotics are shelf-stable, while others require refrigeration.
Ingredient Transparency – does the company disclose where it sources its active strains and provide clinical research for their efficacy?
Value - How are the probiotics priced? Can you purchase them without an auto-ship program?
Sustainability - Does the company show ways its supplements are better for the environment through sustainable ingredient sourcing or packaging?
Let's evaluate these criteria for Seed.
About Seed Probiotics
Seed is an e-commerce supplement brand with a single product—the DS-O1 Daily Synbiotic probiotic. The company got its start in 2018 when cofounders Ara Katz and Raja Dhir determined that the current probiotic supplements available weren't hitting the mark.
Katz's experiences of pregnancy and breastfeeding as a new mom led her to develop a deeper appreciation of the body's microbiome and its role in overall health. She joined forces with Dhir, who had the scientific experience to understand what could be improved within the probiotic industry.
Together, they strove to create a supplement that "raised the bar on bacteria" by giving the body what it needed for all its systems to operate most effectively. They collaborated with a large team of entrepreneurs, artists, and scientists to develop a probiotic known as DS-01 Daily Synbiotic.
The Seed DS-01 Daily Synbiotic
seed.com
Active Strains - 24
AFU - 53.6 billion AFU
Storage Requirements - Shelf-stable for 18 months after opening
Ingredient Transparency - Clinical data available for each strain
Sustainability - First order ships in reusable glass canisters and subsequent orders arrive in compostable biofilm.
Value - $49.99/60 supplements (30-day supply subscription)
The DS-01 Daily Synbiotic is a broad-spectrum probiotic that combines 24 probiotic strains with a non-fermenting prebiotic concentrate of Indian pomegranate for better delivery. Of these strains, 23 are human-derived, and one is isolated from fruit and added to promote healthy cholesterol levels.
These strains work synergistically to support the 38 trillion bacteria that make up your microbiome. They will purportedly help the body digest food, minimize inflammation, and better synthesize nutrients.
This supplement contains four distinct probiotic blends:
Digestive Health/ Gut Immunity/ Gut Barrier Integrity: 37.0 Billion AFU
Dermatological Health: 3.3 Billion AFU
Cardiovascular Health: 5.25 Billion AFU
Micronutrient Synthesis: 8.05 Billion AFU
(See strain-specific studies here)
How It Works
With these multiple strains, the company claims to take a 'Microbe-Systems Approach' through microbes that impact specific physical functions beyond the digestive system. These include skin and heart health, better immune system functioning, and micronutrient synthesis.
In other words, DS-01 goes beyond digestive issues to support full-body health. The company claims it's even one of the first probiotic formulations able to synthesize folate and increase its production.
Seed's DS-01 Daily Synbiotic probiotic also stands out with its delivery system. The supplement utilizes "nested capsule technology" along with a patented algae delivery system. This two-in-one capsule design houses the probiotic formula within a prebiotic casing made from Indian pomegranate to ensure these fragile bacteria survive both sitting on store shelves and the perilous journey through stomach acid to your colon.
Through this method, Seed claims to average a 100% delivery rate of the probiotic's starting dose to your colon. According to internal testing, DS-01 probiotics will exceed the living cell counts listed on the label even after ten days of constant 100º F exposure.
Usage Instructions
Adults can take two Seed probiotic supplements per day, preferably at the same time. It's best you do so on an empty stomach to limit the capsule's exposure to digestive enzymes that start to break it down. However, those with sensitive stomachs may want to eat something first. While you'll get optimal results from taking the supplements daily, it's not a problem if you occasionally skip one.
If you're new to probiotics, start by taking one per day for the first three days and then increasing your dosage to two per day. You may feel its effects on your digestive system within 48 hours, though long-term improvements to the cardiovascular system take more time and might not be noticeable to you.
Seed probiotics don't need require refrigeration. They are shelf-stable for 18 months at temperatures up to 78℉ and are safe to take when expired. Just note that the company can't guarantee their potency at this point.
How to Buy
Seed DS-01 Daily Synbiotic probiotics are only available on a subscription basis. They cost $49.99 per month and ship free throughout the US (international orders include a $10 shipping fee).
You will receive a 30-day supply (60 capsules) when you order through the company website, and the first order includes a reusable glass canister and travel vial. Each subsequent order arrives in compostable biofilm so you can transfer the capsules to the reusable ones.
All first orders are covered by a 30-day risk-free trial, during which you can return the probiotics for a full refund. It's possible to cancel the subscription at any time by contacting customer service at [email protected].
Note: At publication, these probiotics were sold out. They are available for pre-order and expected to ship again in 2-4 weeks.
What We Like About Seed
As a product within the largely unregulated supplement industry, Seed broad-spectrum probiotics earn major points from us for both transparency and abundant clinical research. The company shares detailed information about every bacterial strain within the supplement and links out to the scientific studies highlighting their effectiveness.
Customer reviews on Facebook and other review sites show that Seed probiotics work as described for many users. Some shared they experienced positive improvements in their digestive system within 48 hours and noticed better-looking skin within a month.
Those with allergies or food sensitivities will also appreciate these supplements are soy-free, vegan, gluten-free, dairy-free, corn-free, and free of binders and preservatives.
From a consumer standpoint, Seed makes taking probiotics simple. The shelf-stable formula means you won't have to store them in the fridge, and each 30-day supply is guaranteed to remain viable for 18 months after opening. Likewise, the nested capsule delivery system should improve how many billions of bacteria make it into your digestive system intact.
Equally noteworthy, we love Seed's commitment to environmental sustainability. By sending each customer two reusable glass containers at the start of their subscription, the company minimizes the packaging waste for each subsequent order.
What We Don't Like
Despite these positives, Seed broad-spectrum probiotics have some downsides. To start, they are pricier than many competitors. You will pay $1.66 per day's dose, which is more than some want to pay for supplements.
It's also not possible to try them without committing to a monthly subscription. While it will take several weeks or longer to start noticing their effects, some customers might not want to be locked into an auto-ship program so early in the experimenting process.
Likewise, some customer reviews complained of unexpected side effects such as breakouts and rashes. It's not clear whether these went away for users after a few weeks of use.
Finally, it's currently only possible to pre-order these supplements. If you're dealing with digestive distress today, you may want to try a probiotic brand that's available right now for faster relief.
Seed Safety & Side Effects
Seed DS-01 Daily Synbiotics are considered safe for adults over 18. Each supplement is vegan and free of common allergens like gluten, dairy, soy, and corn. They have undergone extensive third-party testing and adhere to the highest global regulatory standards for safety.
As with all probiotics, you might notice unpleasant side effects when you start taking them. Many people experience bloating, increased gas production, constipation, and other gastrointestinal problems for the first few days.
This can be discouraging, as many users take probiotics precisely to combat these symptoms in the first place. However, your system should adjust to the new bacteria within two weeks, and this digestive distress should diminish accordingly.
The DS-01 Daily Synbiotic is classified as safe for women who are pregnant and breastfeeding, although the company recommends speaking with a medical professional before starting them. As will all probiotics, you should not take these supplements if you have a weakened immune system, recently underwent surgery, or if you have a serious illness. Speak with your doctor before starting any dietary supplement if you have concerns or questions.
Takeaway: Are Seed Probiotics Worth It?
The Seed DS-01 Daily Synbiotic is well-formulated and shows clinical evidence of improving your gut biome for far-reaching health benefits. The company solves the tricky problem of selling a live product with its innovative delivery system that keeps the bacteria within the supplement safe both on the shelf and through the digestive process.
If you are dealing with digestive problems, or are looking for a way to improve your general health, then this broad-spectrum probiotic might be one worth trying.
Just keep in mind that you might feel worse for a few days before the microbes will take full effect in your gut and that giving it a try means you are committing to a monthly subscription.
Lydia Noyes is a freelance writer specializing in health and wellness, food and farming, and environmental topics. When not working against a writing deadline, you can find Lydia outdoors where she attempts to bring order to her 33-acre hobby farm filled with fruit trees, heritage breed pigs, too many chickens to count, and an organic garden that somehow gets bigger every year.
The 5 Gyres Institute co-authored this study which is the most comprehensive estimate of small plastics in the world's oceans. There were two other papers published earlier, one by Cozar (2014) and Eriksen (2014) using separate data sets.
The paper published last week in Environmental Research Letters, A Global Inventory of Small Floating Plastic Debris, uses three ocean models and every dataset published since the 1970s. With 10 authors contributing to it, it's the best so far. This new study suggests there are 15 to 51 trillion microplastic particles in the world's oceans, weighing somewhere between 93 and 236,000 metric tons. This is roughly seven times more than what we thought before.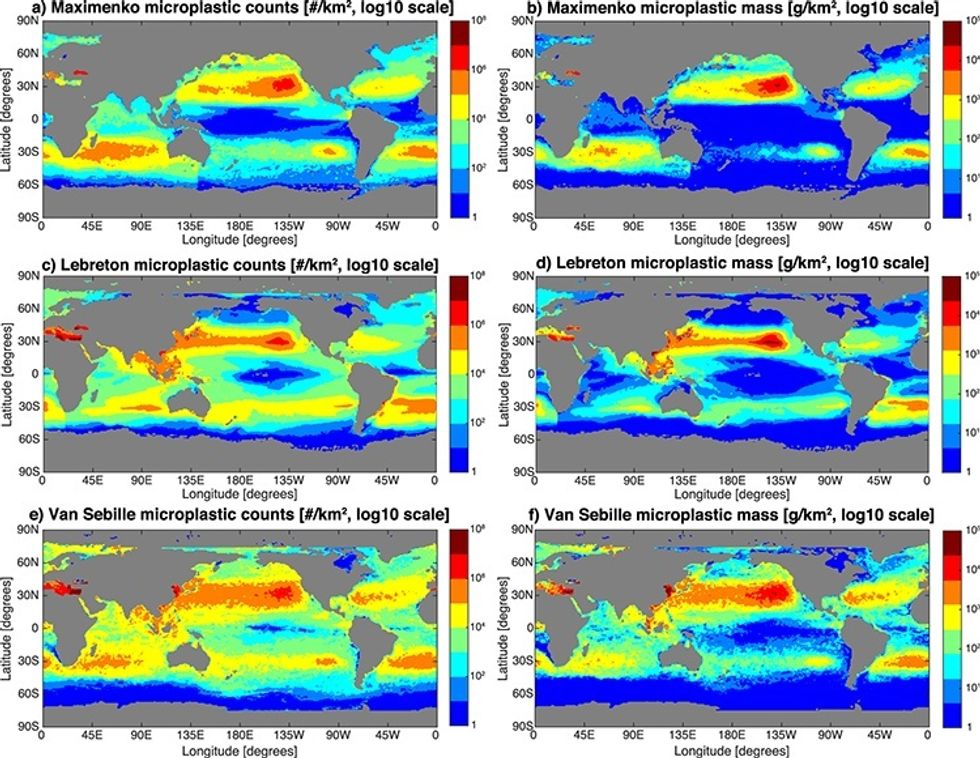 Why is it more? It has more data and more recent data. It combines the efforts of three different ocean models, so the resolution is a lot better. There's also a lot more plastic in the ocean. Consider that in 2013 the plastics industry reported 300 million metric tons of new plastic produced in that year and a lot of it used for single-use throw away products sent to countries that have poor waste management. That combo is a recipe for trashed seas.
What is the end game for all of the plastic out there? Research shows that if we can turn off the tap, most of it will sink or wash ashore. The ocean is very dynamic and turbulent, constantly throwing things out, tearing it apart and sinking it. Humanity will have to live with this geologic layer on the ocean floor and beaches worldwide. Call it the Plasticene. Plastic is the index fossil that marks in geologic time that humans were here.
"It's not a patch... it's a plastic smog". @5gyres changing how we think about our plastic footprint on our oceans http://t.co/l48Pfr0cIo

— Jillian Wisse (@Jillian Wisse)1444234774.0
What can we do about it? We've got to turn off the tap using two big ideas.
1. Waste management around the world must improve and that means getting away from burning and burying our waste. Diverging waste to responsible management schemes, like compost facilities and recovery and recycling, must improve.
2. Product design is a mandatory part of the solution. The single use throwaway product concept is trashing our oceans. No waste management scheme is going to effectively clean up the proliferation of poorly designed products and packaging, like plastic bags, plastic straws, microbeads, water bottles, etc. Go to our microbeads campaign to see how we're holding companies accountable for putting millions of microplastic fragments in your facial cleansers and toothpastes.
These two solutions—waste management and product design—must happen simultaneously. We cannot expect countries to take out huge loans to pay to improve their waste management. It would be grossly unfair to create that economic burden, while the poorly designed products and packaging continue to trash our land and sea. We need the plastics industries that make and manufacture single-use throw away products to step up and design for a better future.
YOU MIGHT ALSO LIKE
Exxon Warns Climate Inaction Risks Warming Far Beyond 2 Degrees
"There's your product. It's all plastic bags," I said to Phil Rozenski, director of sustainability and marketing for Novalex, a plastic bag manufacturer. We were on stage debating the efficacy of plastic bags at the Sustainable Packaging Coalition annual conference in Charlotte, North Carolina in early October.
The object I was referring to was a 45-pound mass of tangled plastic bags found in the stomach of a dead camel in the desert of Dubai. The intention was to point out that in a circular economy products and packaging that escape the best recovery systems on the planet and cost taxpayers unfairly to clean up the mess, must be replaced with a design that is a benefit rather than a cost once you include the inconvenient externalities.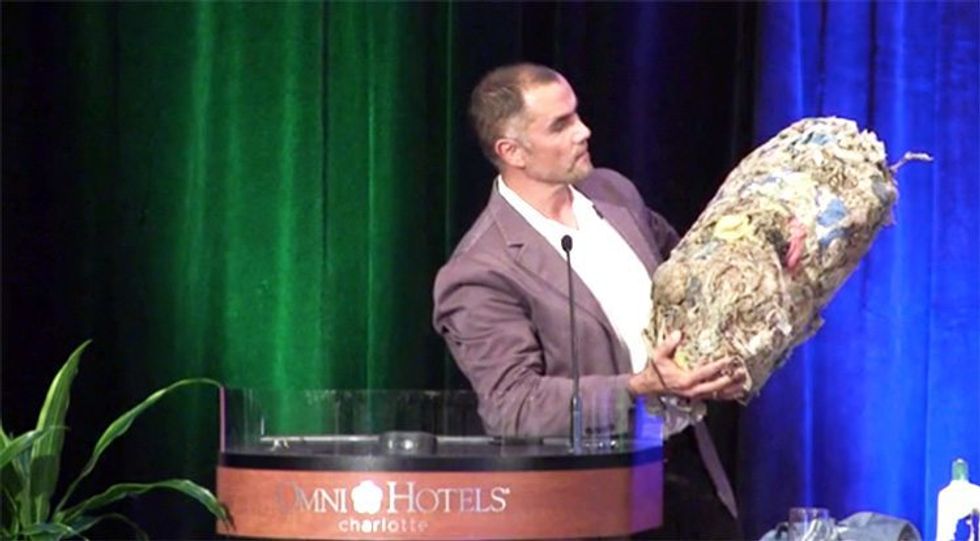 The object I was referring to was a 45-pound mass of tangled plastic bags found in the stomach of a dead camel in the desert of Dubai. Photo credit: Marcus Eriksen / 5 Gyres Institute
For half an hour we went back and forth about statistics that we each use to defend our positions, pointing to the other's faulty arguments, but I wanted to get to the bottom of it, so I said, "You know, we could go back and forth all day with our convenient statistics, knowing we're just gonna dig in our heels on where we stand. Can we get beyond it all?"
My point was very simple. Plastic bags by design are really good at escaping our recovery systems and knowing now how dangerous plastics are to the environment, the logical next step is a design overhaul. Out with the old and in with the new. Rozenski nodded his head, then responded, "Would you be willing to support our How2Recycle program?" Two weeks later I was on a call with How2Recycle representatives.
How2Recycle was born out of the Sustainable Packaging Coalition and their work to create a circular economy around plastic products and packaging in order to keep materials out of the dump or incinerator and instead keep them moving in a circular system from production and manufacturing to consumption and recovery.
Specifically, How2Recycle is a more informed labeling system that alerts the consumer to the recycleability of a product in the region where the customer lives. It directs people where to go to recycle, whether it's curbside collection or returning your materials to the store where it came from. It will be a vast improvement to clear the confusion around the chasing arrow triangle with number in the middle that makes everyone think that everything is recycled. That number is only a resin code and doesn't direct consumers where to go.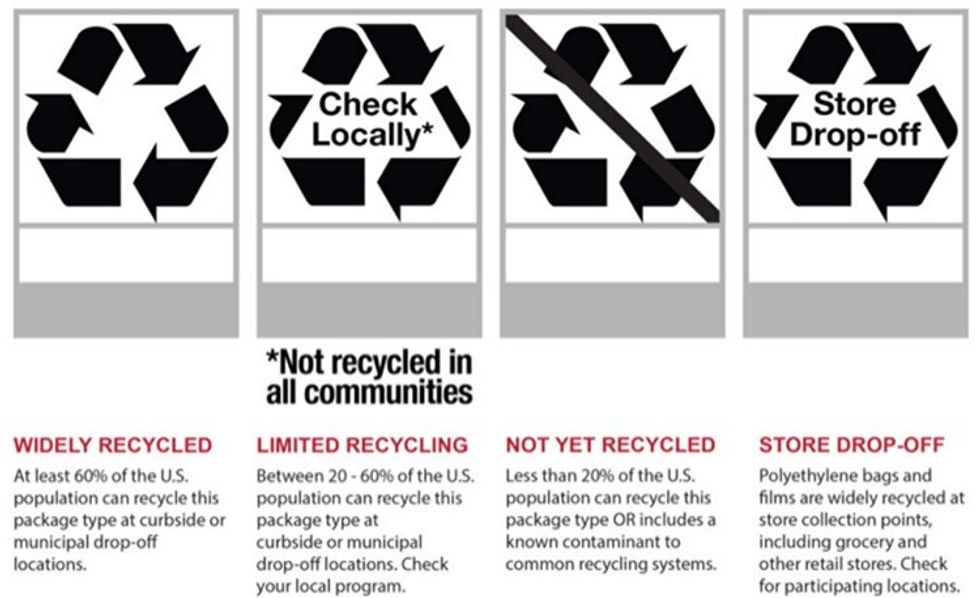 As we spoke with How2Recycle, we got into a discussion about irrecoverable products. The 5 Gyres Institute, working with a wide coalition of partners across the country, promotes a legislative ban on plastic microbeads in consumer products. In 2015, nine states have passed bans. The microbead ban eliminates the use of salt grain-sized particles of plastic in cosmetics and toothpaste that are designed to wash down the drain after use. It's a huge design flaw, completely irrecoverable from anywhere, therefore the only solution is to level the playing field through legislation and make room for companies to innovate a chemically benign alternative. In our throwaway society there are hundreds of applications of plastic that are irrecoverable, from gum wrappers to sachet packets, these are design failures that evade recovery and are not recycled in any practical, meaningful terms.
When I asked the How2Recycle representatives, "Where do you stand on products like this and others that you can't stick a recycle label on and if you did they would likely never get recycled anyway because of their elusive design? Like candy wrappers, plastic stir sticks, catchup packets, the list goes on and on." The answer was quite simple. They said, "We are material neutral." That means the How2Recycle program and the Sustainable Packaging Coalition as a whole, do not weigh in on the material of choice a company uses. Instead, they aim to improve recyclability.
The contradiction here is that if you are not willing to stand against poorly conceived applications of plastic, then you're not addressing irrecoverable design, which is one of the tenants of a circular economy. You must make design choices that fit a system of efficient recovery or go for environmentally benign materials. You can't be for a circular economy and be materials neutral at the same time.
But what this contradiction unveils is a deeper set of philosophical assumptions that trump the recycling conversation. It is the ethos of doing business where any scent of regulation, as in microbead or plastic bag bans, is seen as heresy to the free market system. It's an unwavering belief that the market regulates itself and any constraints undermine innovation. The consensus among nonprofits working on waste issues is that for the sake of public good, harmful materials need to be removed from society if evidence shows they cause harm. This is the divide between industry and conservation that fuels the contradiction.
So then what is the solution? We look for common values. We all believe in being responsible citizens. And we all believe that doing things that hurt other people and causes suffering is wrong. When we accept the latest science about plastic ocean pollution and the danger it poses to the environment and marine food webs, it is clear that plastic in the environment becomes dangerous as it shreds into microplastics, absorbs toxins and has ecosystem-wide impacts. Plastic in the environment is doing harm and responsibility must be shared across sectors, including the courage to eliminate poorly designed products and packaging. The industries that make plastic products and packaging have enjoyed the economic benefit of deferring the cost and responsibilities for these externalities to municipalities and taxpayers.
We ask the members of the Sustainable Packaging Coalition to reject being "materials neutral" and take a stronger position of poor design choices. Science has proven the increased risks plastic pose to to the world. That justifies greater responsibility.
Watch my presentation here:
[insert_gallery]
YOU MIGHT ALSO LIKE
10 Ways Ocean Pollution Makes Us Sick
Shocking Photos of Green Sea Turtle Killed by Ingesting Plastics and Other Marine Litter
Another Whale Dead From Ingesting a Plastic Bag
Plastic Trash Found in Arctic Ocean, Likely Forming Sixth Garbage Patch
Decades-old notions of mythical plastic islands and garbage patches invoked hundreds of cleanup schemes, like the Dutch organization "Ocean Cleanup Project's" (OCP) 60km-wide Net Array. While the media sensationalism in the early 2000's created plenty of public outcry, we still today battle misconceptions about the efficacy of ocean cleanup. The latest effort of OCP in the North Pacific and the subsequent public messaging warrant a reminder of the latest science on the issue and some constructive feedback moving forward.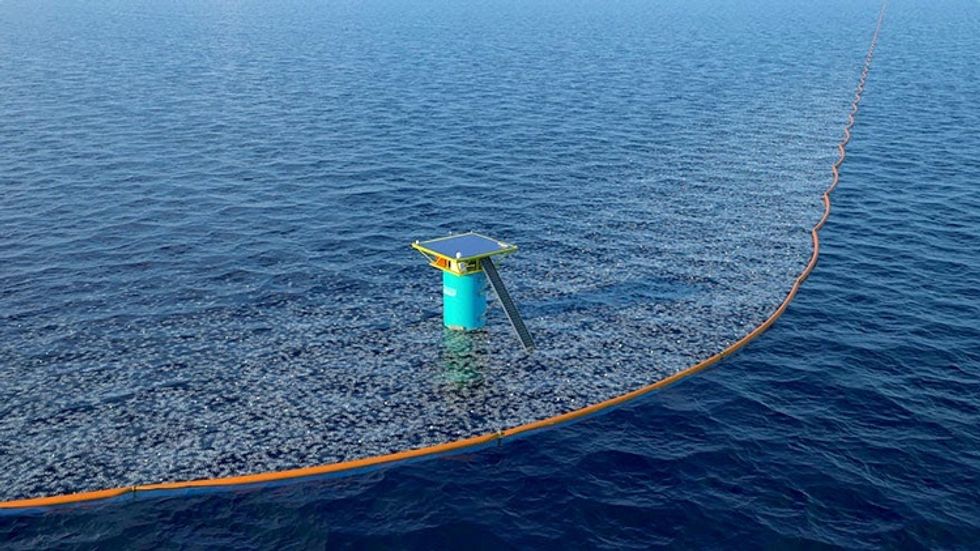 Boyan Slat's Ocean Cleanup Project's "Net Array." Photo credit: Ocean Cleanup Project
While capture and reclamation of ocean plastics are attractively simple, and can be justified for recovering navigational hazards from lost fishing nets and line, our research has ultimately led us to believe that these types of concepts are not an effective approach to deal with plastic pollution. The 5 Gyres Institute with eight other colleagues conducted 24 ocean expeditions, over 100k ocean miles over seven years, producing the first global estimate of all plastics in all oceans. As a result 5 Gyres strongly advocates upstream design and policy solutions to clean up the oceans. Our history with Dutch ingenuity goes back several years.
You've got to love the Dutch and their marvelous technical approach to managing the ocean, with dams, docks and dredges making their life below sea-level warm and cozy. We met one such engineer, Dutch astronaut Wubbo Johannes Ockels, back in 2010 aboard the Stad Amsterdam studying plastic in the middle of the Indian Ocean Gyre. We listened to him describe giant man-made plastic trash islands in the shape of pinwheels that would spin with the aid of large wind-driven parachutes, catching more plastic and creating more real estate for people to live on.
Boyan Slat, founder of OCP, explained his alternate idea to us over dinner in Amsterdam two years later, as a 60 kilometer-wide net and boom system that passively captures drifting plastic. With wide public support he remains undeterred, despite wide criticism from the scientific community on mechanical design and ecological impacts. OCP has now completed a journey across the North Pacific with 30 vessels, called the Mega Expedition. We respect and admire innovation, but feel the need to offer some important suggestions.
Ecological Impacts Must Be Thoroughly Evaluated
After our meeting in Amsterdam with OCP, then again in Long Beach, we both participated in an online webinar to discuss the efficacy of the Net Array, with its 60km sweeping arms.
OCP's feasibility study acknowledges that neutrally buoyant marine life will sink and go under the net. When asked during the webinar about the passive floating organisms that do not swim, Slat was not aware of them. The potential for "bycatch" is too great to be ignored. Organisms like the beautiful purple janthina snail, rafting barnacles and numerous jellies, like the wind-driven velella velella, could amount to tens of millions of organisms captured over a short time.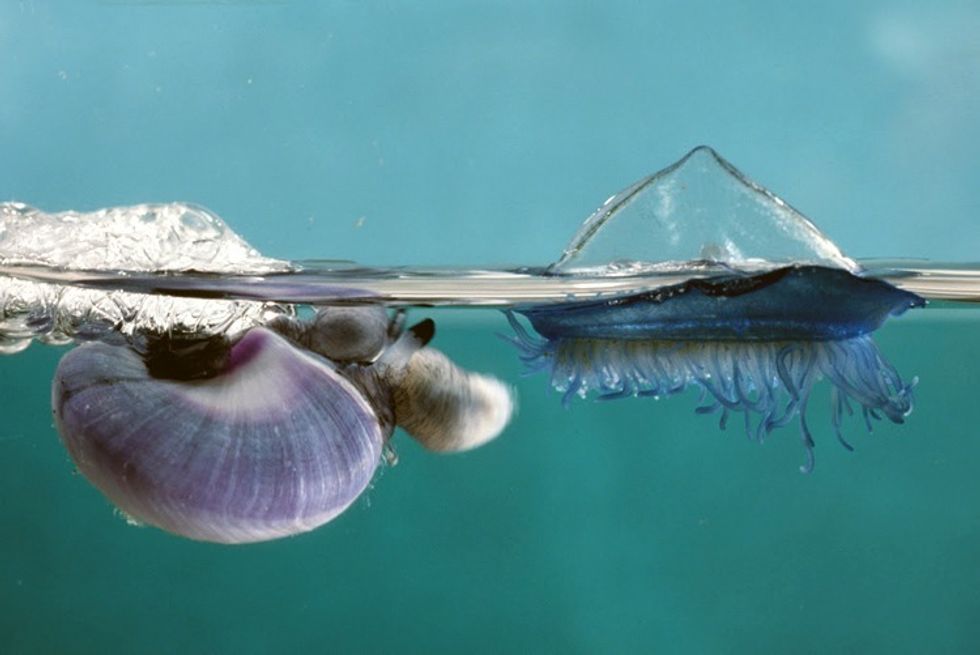 Janthina snail with a common jellyfish called "By the Wind Sailor. Photo credit: Peter Parks / Norbert Wu Productions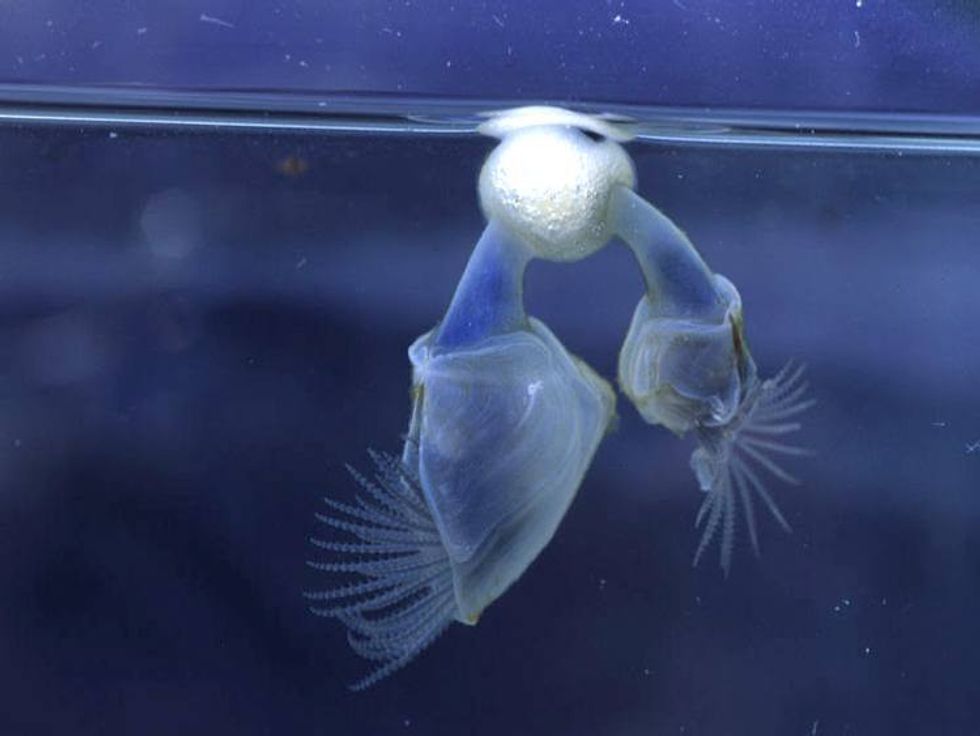 Gooseneck barnacle on it's own raft.
The solution here is to produce a proper Environmental Impact Report (EIR) from an outside agency. Though we're thoroughly impressed with Slat's "big picture" thinking, he must conform to the ethical standards of any structural development of this magnitude. Knowing the full environmental impact of his project is currently missing from the OCP plan.
New Science Calls for New Directions
There are no islands of plastic, rather a smog of plastic that pervades the oceans. The last four years have produced more research publications on plastic marine pollution than the previous four decades. We understand the problem differently. Our study estimates 269K tons from 5.25 trillion particles globally, of which an astounding 92 percent were particles smaller than a grain of rice, or microplastic.
While an earlier global study of microplastics showed a 100x less on the sea surface than expected, supporting our understanding that the sea surface is not the final resting place. Researchers have now found microplastic and synthetic fibers frozen into ice cores, abundant on the sea floor and on every beach worldwide. Along the way it passes through the bodies of billions of organisms. We now understand that the ocean is moving our trash toward the subtropical gyres, shredding it into microplastic and then distributing it worldwide above and below the waves.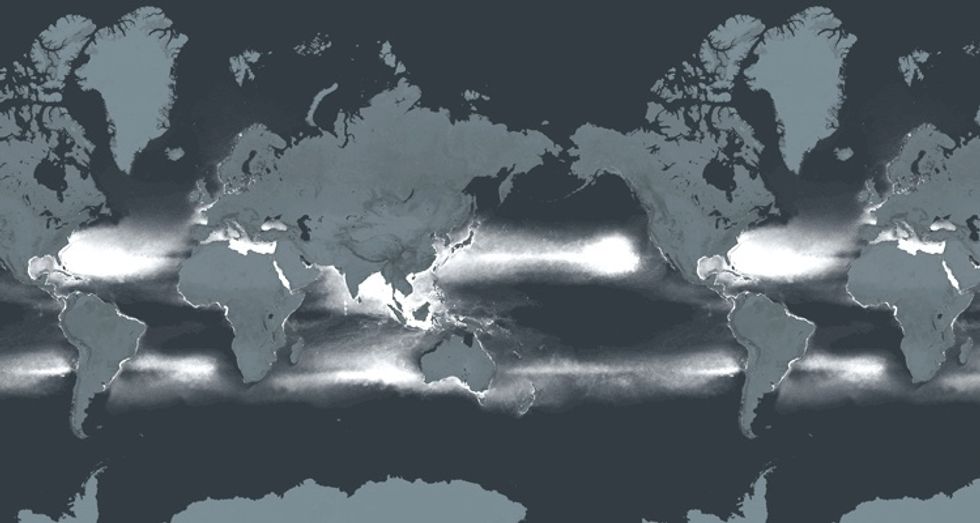 Ocean Recovery Efforts are "Too Late" in the Game to Capture Most of the Trash
The OCP's Net Array is "too late" in the pathway of trash. The science of plastic in the ocean shows us that the plastic entering the ocean is shredding rapidly into microplastic. It's mostly small stuff out in the gyres, except for large persistent fishing gear. OCP will mostly capture fishing gear, which is designed to persist at sea (the Mega Expedition has demonstrated this).
Nations are clamoring to stop the flow of trash in their rivers, based on a recent study by Jenna Jambeck identifying the individual contributions of plastic pollution from 192 countries. Jambeck estimates 4-12 million tons of plastic washing down the world's rivers. OCP's recovery innovations, if brought upstream, will capture more plastic before it degrades and impacts marine life, and more than likely at less cost than the Net Array.
What's out there now is leaving the gyres faster than we think. Drifting balls of tar give us some precedent to understand this. Tarballs were polluting beaches worldwide a lot more in the 1970s than today. As soon as international Maritime Law in the 1980's stopped oil tankers from washing out oil residues into the sea, we witnessed a rapid decline in tarballs on beaches. The plastic out there now will not be on the surface forever, with the likely endgame being the seafloor.
It is Worthwhile Going After the Macroplastic That's Out There Now?
Yes, the navigational hazards created by derelict fishing gear costs the maritime industry 100's of millions of dollars annually and warrant some action. At the same time, large plastics are rapidly becoming microplastics, with horrible repercussions for marine life.
From our global estimate research we found that only 8 percent of the plastic objects in the ocean are macroplastics larger than a grain of rice. Although that 8 percent represents most of the weight of trash in the ocean, more than 70 percent of it is derelict fishing gear (lost nets, line and buoys). It's useful to capture what's out there before it becomes microplastics or damages vessels.
At the 2015 G7 meeting in Germany, plastic marine pollution solutions were put on the table, including Fishing for Litter as the only viable ocean cleanup program, and described as "a useful last option in the hierarchy, but can only address certain types of marine litter."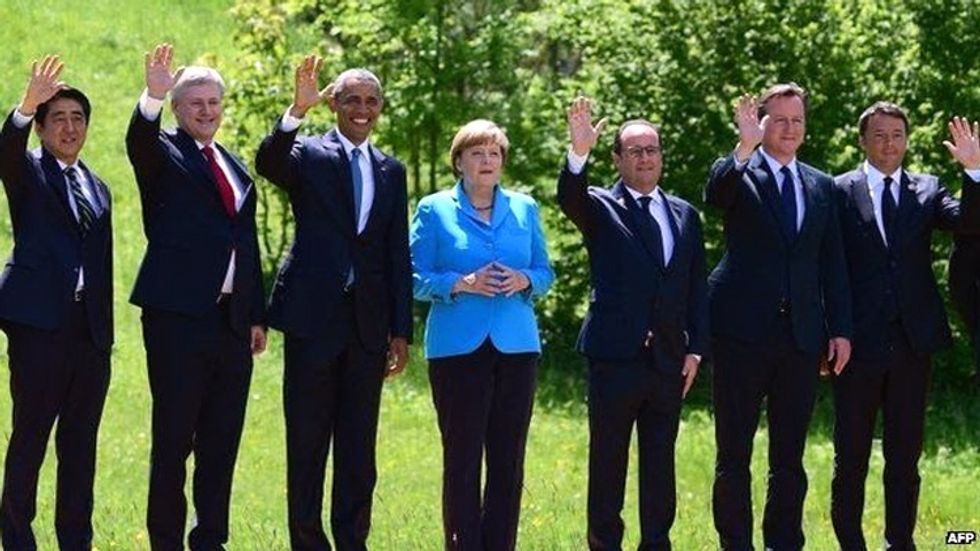 When Slat and I had our webinar last summer I asked him at the very end, "Of the $2 million you've raised so far, would you consider funding a small incentivize recovery program, like Fishing for Litter in the North Pacific to see if fishermen could collect more trash at sea, more efficiently and cheaper, than you can?"
What we know is that similar incentivized recovery programs are proving to be successful in the North Sea and around Scotland. In Korea a $10 incentive per 100 liter bag of trash picked up by fishermen is working. But again, this is only a temporary solution.
We advocate solutions to derelict fishing gear that create Extended Producer Responsibility—EPR, like net tagging or lease programs for fishing fleets, where nets, buoys and lines are borrowed and returned, and heavy fines if lost. Slat followed the webinar with "No."
The Mega Expedition's Claims Need to Be Revisited
All data is useful data. Based on an idea suggested by Charles Moore last year when we all sat down in Long Beach, California, Slat arranged for 30 boats to sail from Hawaii back to the west coast of North America. OCP claims it has collected more data than all previous science work in the last 40 years and will provide the most updated analysis of plastic in the world's oceans. Both of these statements need clarification.
First, the last 40 years amounts to 11,000 samples. There is simply not enough time for 30 boats in three weeks to even come close to match this. Second, this is not a global analysis. It is a snapshot of the ocean in one place for, one month, in one year, and is heavily biased by the 2011 Japanese Tsunami.
OCP is surveying the one place in the ocean where oceanographer Nikolai Maximenko has predicted the debris field from the 2011 Japanese Tsunami now resides. OCP is measuring the effects of a catastrophic event—a plastic pollution anomaly.
When 5 Gyres and Algalita teamed up to sail from Tokyo to Hawaii in 2012, we studied the sub-surface debris field of tsunami debris, and found plenty of it. Thanks to modeling work done by the IPRC, we knew very well that by 2015-2016 all of what we saw would be in the accumulation zone between Hawaii and California, where the Mega Expedition recently surveyed.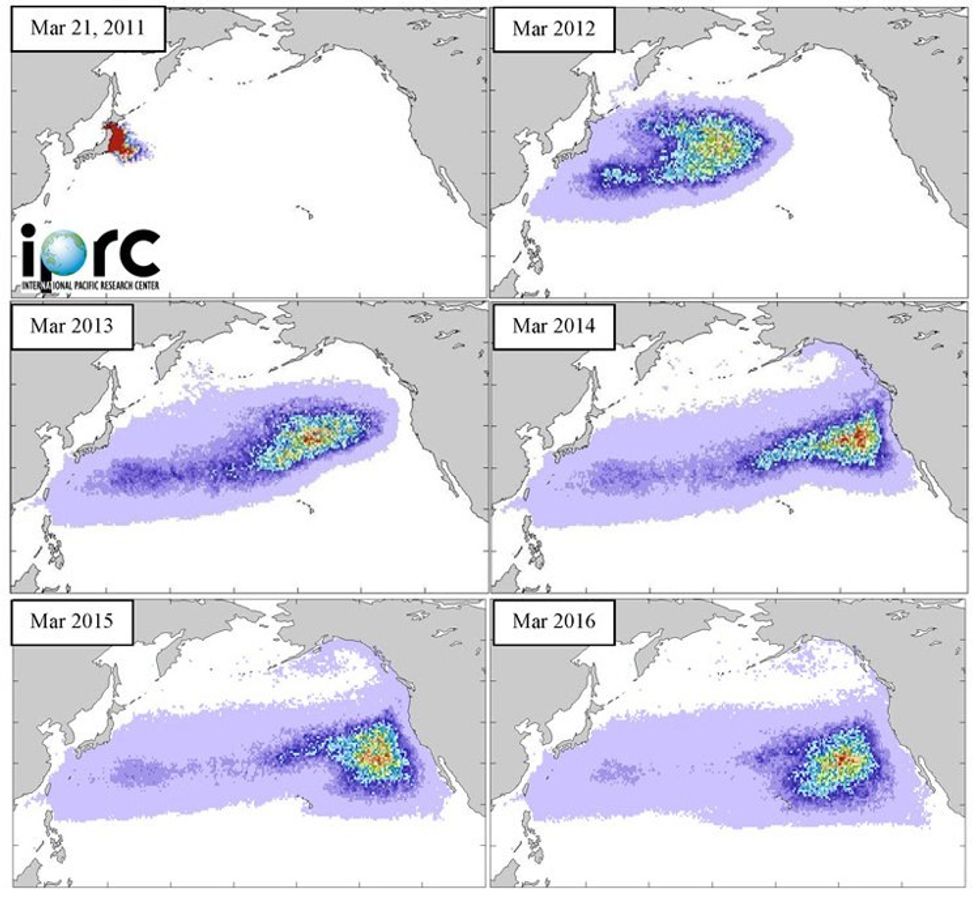 The one significant scientific contribution that OCP can make is to compare the 2015 Mega Expedition snapshot data to all previous data in the same region to see how early levels of plastic marine pollution compare to the catastrophic event that was just recently sampled.
Constructive Suggestions for Ocean Cleanup Project:
1. Consider moving the Net Array upstream to capture trash before it fragments. Many countries around the world are deploying structures of all kinds to catch trash downstream, from nets to waterwheels, with the last stop at river mouths. OCP could contribute their engineering expertise to the growing industry designing systems to tackle waste upstream.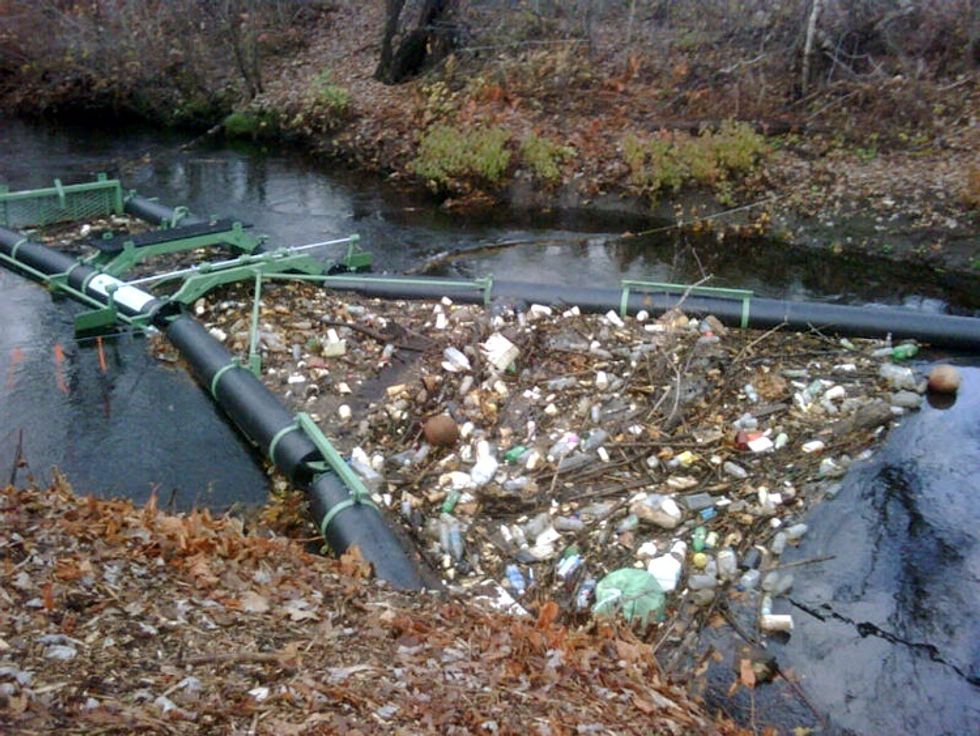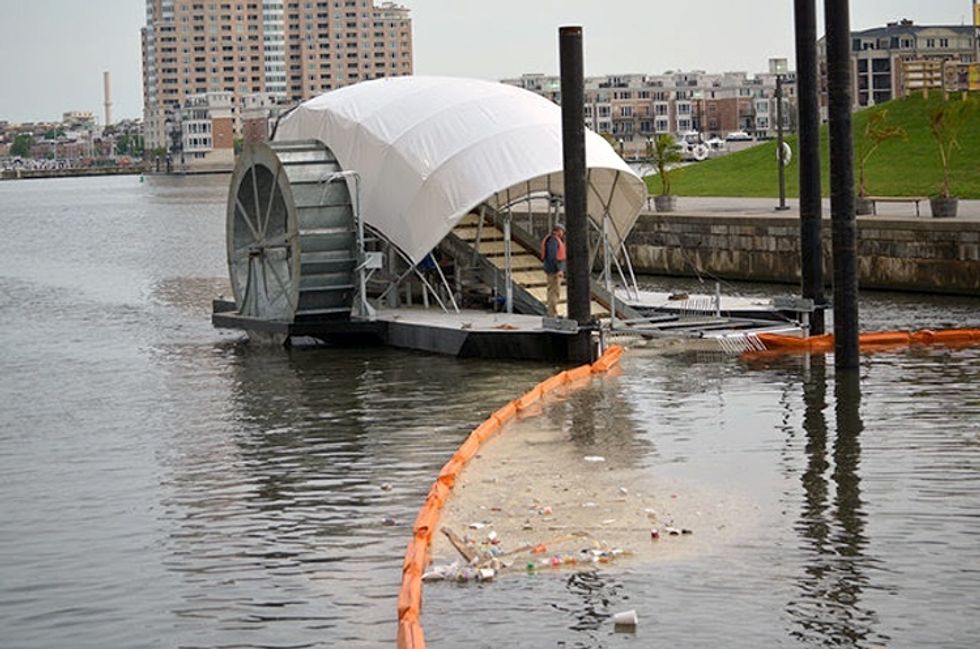 2. OCP must produce a thorough environmental impact statement. There is the potential for the Net Array to capture significant bycatch, therefore a thorough environmental impact statement from an outside agency is necessary.
3. Examine alternatives. It would be a cost effective exercise to support an incentivized program for fisherman to recover plastic pollution in the region where OCP plans to deploy the Net Array. It may prove to do a better job. It is likely that Hawaiian fisherman would gladly collect derelict fishing gear if given $1 euro/kilo, which is a fraction of OCP's $4.5 euro/kilo anticipated cost/benefit of the net. It's worth a try. Also, consider supporting a net lease program with a commercial fishing fleet. Because derelict fishing gear is the most abundant and most damaging to marine life and ocean navigation, this upstream solution is long-term and only beginning to be implemented.
4. Support design change and EPR. Consider supporting other upstream solutions, like EPR and product design, in order to reduce the trash load heading downriver. One of our Dutch heroes are the Plastic Soup Foundation, which were the first to campaign for the removal of plastic microbeads from consumer products.
We want to encourage innovation from people like Boyan Slat, but with the guidance of good, open-minded, pragmatic science. What we know about the problem has changed drastically since OCP first proposed the Net Array. We believe that the public will support a shift in priorities if presented well and reflects wide scientific agreement and collaboration. Willingness to change course with new information is admirable, and I think OCP's funders will appreciate that.
In the meantime, we welcome a dialogue, even another public webinar like the one we had last year to address these concerns.
YOU MIGHT ALSO LIKE
After Sailing 3,000 Miles … It's Official Microplastics Are Everywhere
Plastic Smog: Microplastics Invade Our Oceans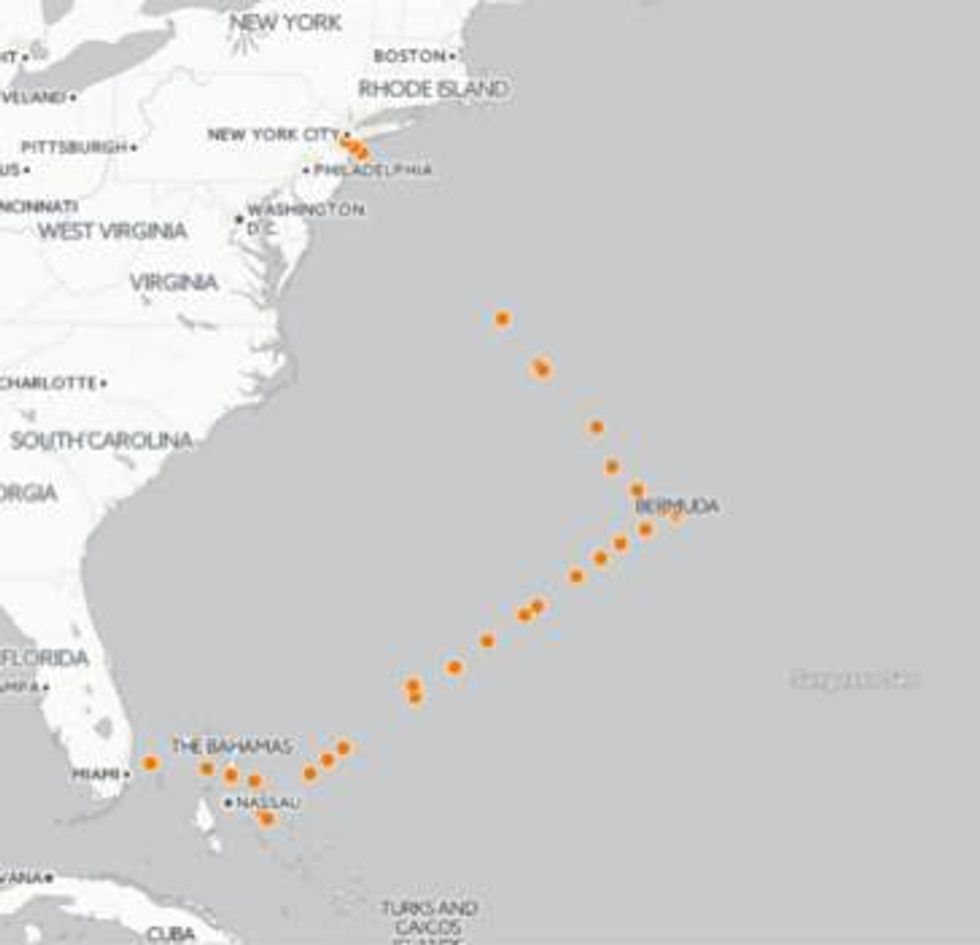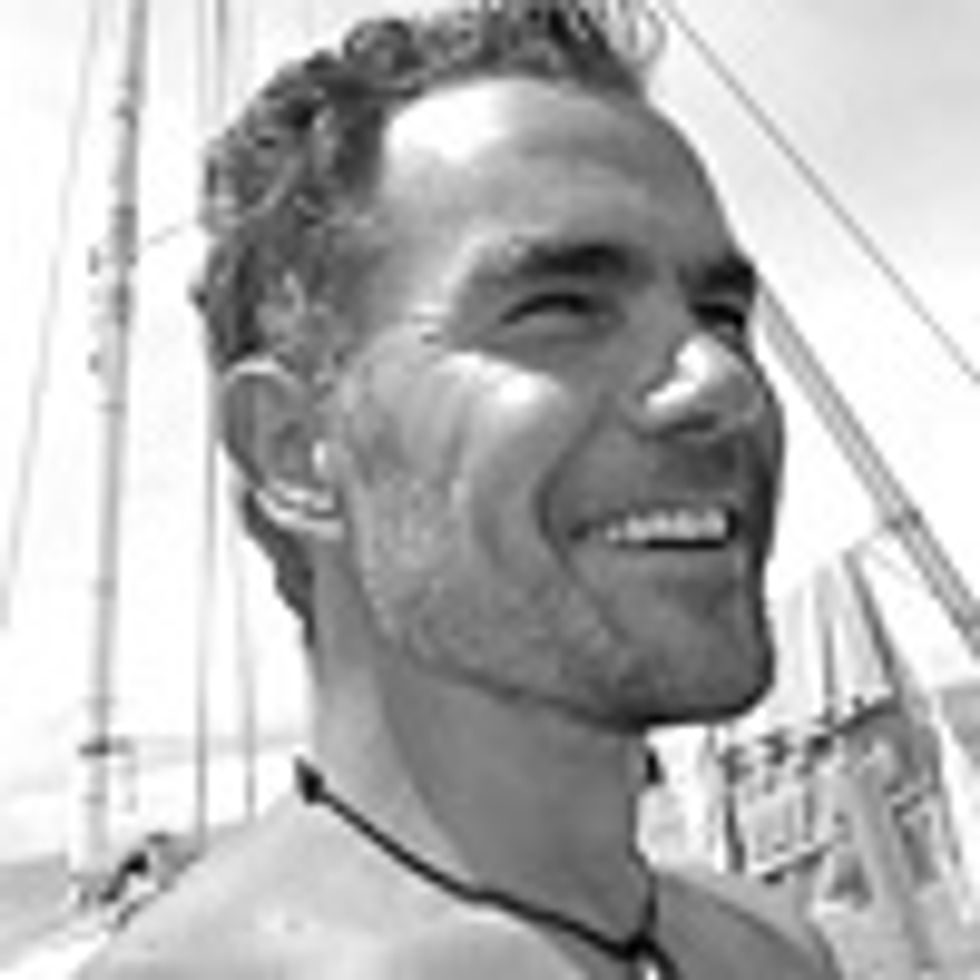 The 5 Gyres Institute sailed 3,000 miles in June—from Miami to the Bahamas to Bermuda and ending in New York City—sampling the sea surface along the entire voyage for plastic pollution. Sadly, our research once again demonstrates how prolific and widespread plastic is in our oceans. We found microplastics, pieces smaller than a grain of rice, dominating each of the 38 samples taken during the three week-expedition through the North Atlantic Subtropical Gyre, a series of clockwise rotating currents between the U.S. and Europe.
What we found in our samples, confirms our understanding that plastics quickly shred in the open sea due to UV sunlight. We have dubbed this abundance of fragments, which are being consumed by sea life as well as slowly settling to the seafloor, as plastic smog. This plastic smog that overwhelmingly pollutes our oceans has gone global, emanating from our densely populated coastlines.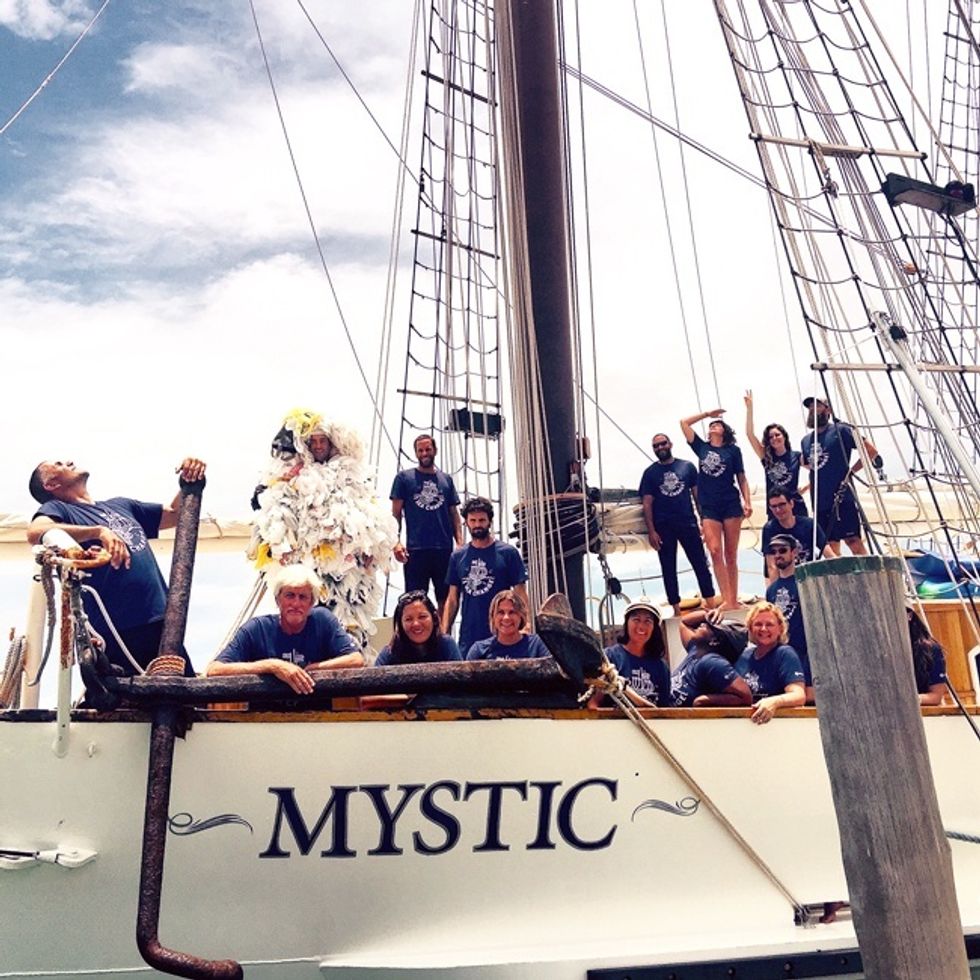 Consider the smog that hovers in the air above our major cities. It is composed of fine particles of carbon swirled by atmospheric currents and sometimes adrift for hundreds of miles before settling to the ground. The plastic smog in our oceans is a particulate of hydrocarbons swirled by ocean currents and drifting for thousands of miles before possibly settling to the seafloor. If you can imagine a plastic smog in our oceans, then you can imagine our cities are the horizontal smokestacks pumping plastic into the ocean.
On June 23, the 5-Gyres' ship the Mystic, a 172 foot three-masted schooner, sailed into the New York Harbor. Our surface nets dragged up and down the Hudson River and the bay, and we were shocked by what we found.
Our last sample collected south of Manhattan was the most polluted of them all, with nearly 500 bits of plastic filling our tiny net in just one hour. New York City is pumping millions of particles of plastic into the Atlantic Ocean every day. The objects found included cigar tips, tampon applicators, condoms, straws, fragments of plastic bags, preproduction plastic pellets and hundreds of unidentifiable plastic fragments. New York City is feeding the plastic smog.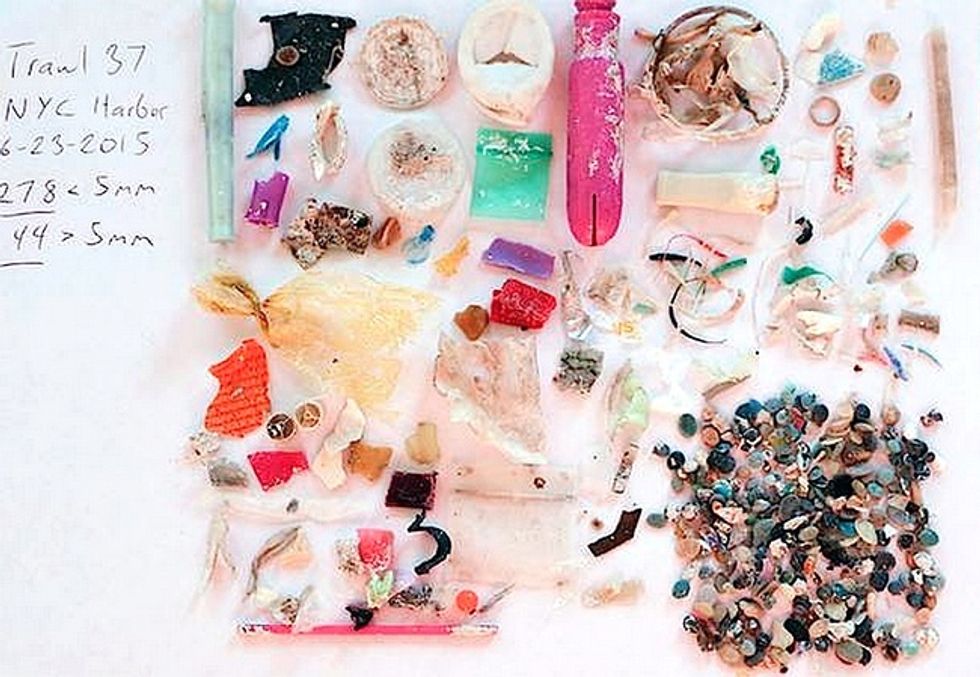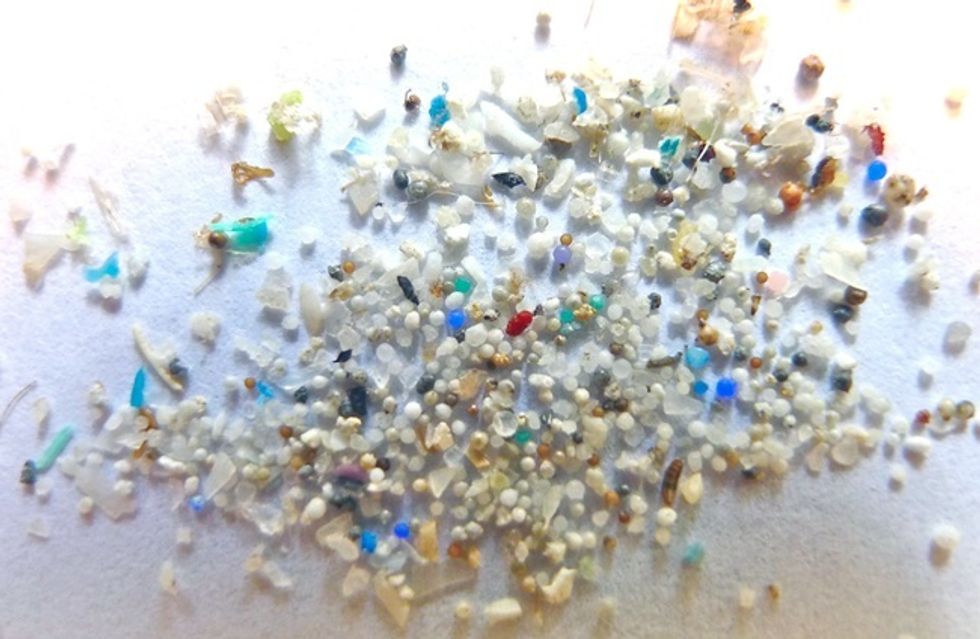 The situation may seem hopeless, but there is tremendous ambition in the resilience of environmental organizations throughout the state of New York that are working to reduce plastic waste entering New York waterways. More than 40 organizations from every corner of the state are working together to stem the tide of plastic into New York's waters.
This coalition worked tirelessly throughout the 2015 New York state legislative session to pass a ban on plastic microbeads in personal care products. Tiny plastic microbeads in products such as facial scrubs and toothpastes (yes, some toothpastes leave plastic particles between your teeth and in our gums) are designed to be washed down the drain, where they often escape sewage treatment and pollute our waters. While the bill passed the Assembly and enjoyed overwhelming support in the Senate, it fell victim to Albany dysfunction, and did not pass into law this year. Fortunately, our neighbors in Connecticut successfully passed a ban on microbeads this year and we are poised to win the fight in New York next year.
Therefore, it is essential that residents of New York remain vigilant and aware of our plastic consumption. The reduction of plastic bags, foamed polystyrene and microbeads in personal care products will collectively have a meaningful and positive effect on the quality of the waters surrounding New York and beyond. Individual, voluntary efforts are a great start. However, legislation is undeniably needed to solve our plastic problem once and for all. All of us, including the industries that make plastic products, are responsible for the problem, and through smart and fair legislation we can be the solution.
Signed,
Marcus Eriksen, Ph.D. director of research at The 5 Gyres Institute; Sandra Meola, communications and outreach at NY/NJ Baykeeper; Brian Smith, associate executive director at Citizens Campaign for the Environment; Sherri A. Mason, Ph.D. professor of chemistry. at SUNY Fredonia; Reece Paecheo at Surfrider, New York City; and David T. Conover, education director at Hudson River Sloop Clearwater, Inc.
YOU MIGHT ALSO LIKE
The Film Donald Trump Does Not Want You to See
Pro Surfer Kelly Slater Launches Clothing Line Made From Ocean Trash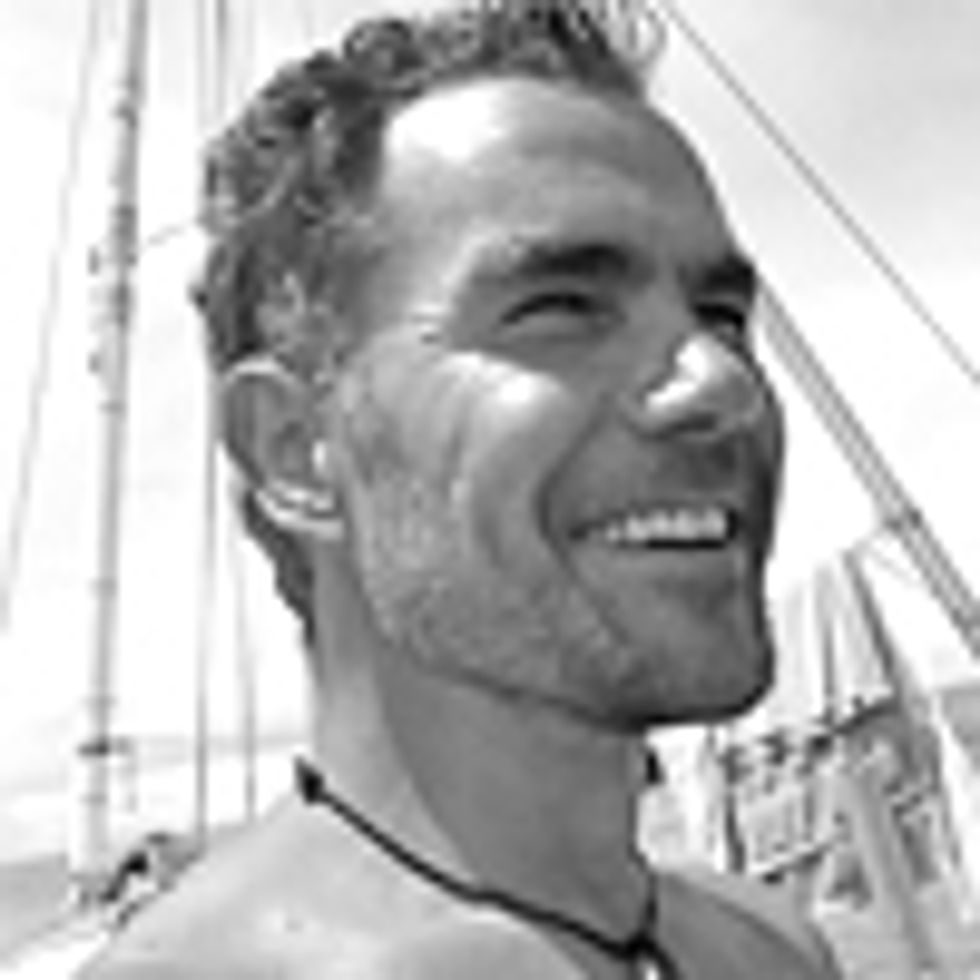 The idea that there are "patches" of trash in the oceans is a myth created 15 years ago that should be abandoned in favor of "plastic smog," like massive clouds of microplastics that emanate out of the five subtropical gyres. My recent publication in the journal Plos One, estimates 269,000 tons of plastic from 5.25 trillion particles, but more alarming than that is it's mostly microplastic (>92 percent in our study) and most of the plastic in the ocean is likely not on the sea surface.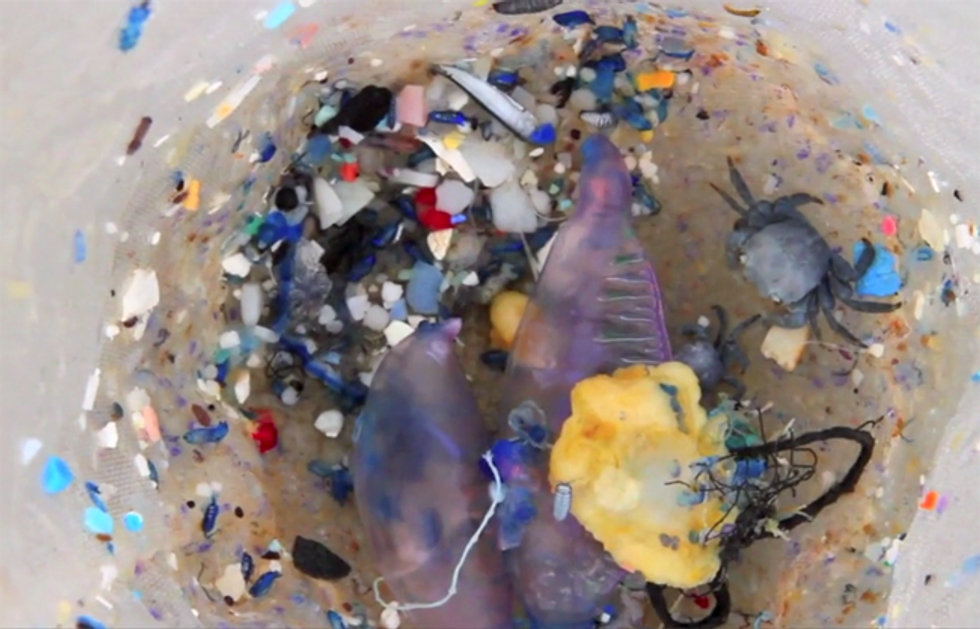 Recent research has shown microplastics in ice cores, across the seafloor, vertically throughout the ocean and on every beach worldwide.  The little stuff is everywhere.
If you follow the life of plastic in the oceans, as we have done for 50,000 miles since 2009, you find the large items leaving coastlines in droves, then it rapidly shreds as it migrates toward the calmer waters of the subtropical gyres where sunlight, waves and nibbling fish rip it to micro-size particles smaller than a grain of rice. Microplastic then flow through the bodies of billions of organisms, making their way out of the gyres to deeper currents, and ultimately the seafloor. That's the end-life of plastic.
Visualize the problem as "plastic smog" much like the way you can look up and visualize clouds of air pollution over cities. It's very similar. We solved the air pollution problem by stopping the source with better emission controls on cars and power plants. There were people that suggested sucking air pollution out of the sky, but because people could look up and see the problem they understood that only stopping the source would work. The exact same logic applies to microplastic pollution in the world's oceans. Because there are only a handful of scientists that understand ocean plastic pollution, and the public largely relies on the media for information, there's an unusual amount of attention given to ideas to suck up plastic from the sea.
What 5.25 trillion particles tells us is that emission controls are the only viable solution. And that's where we need your help. By supporting our microbead ban, which is one of many campaigns to phase out bad plastic design, you will make a long-lasting impact on fixing the problem.
Watch here as I provide an overview of our recent study:
YOU MIGHT ALSO LIKE
David Suzuki: We Have to Stop Killing Our Oceans With Plastic
Undersea Superheroes Save Imperiled Marine Life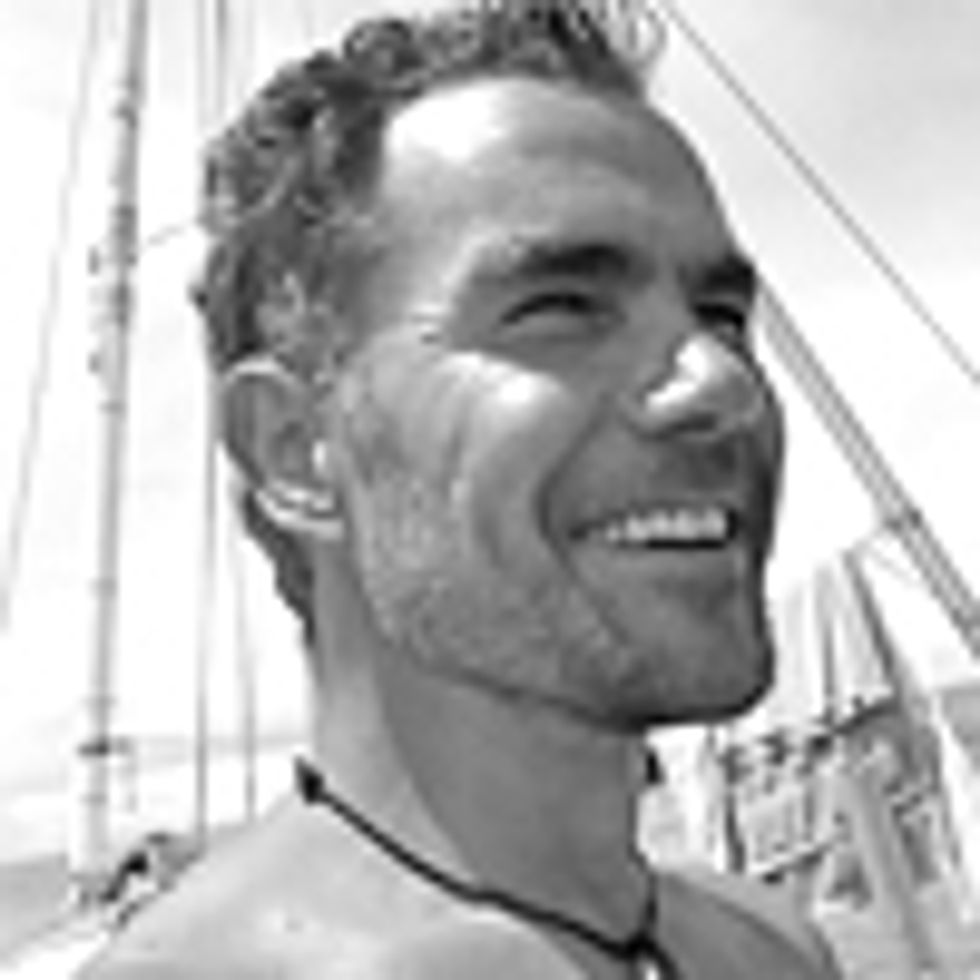 I grabbed two AVANI trawls and headed to Bali after 5 Gyres was invited join Expedition Plastik for a 500-mile sail to Christmas Island, Australia.
We confirmed our expectation that without good waste management and a glut of poorly designed plastic products and packaging, the ocean will get trashed. An endless trail of large pieces of litter were abundant on the sea surface everywhere we looked. Our trawls skimmed the sea surface, catching plastic bottles and bags. If we're going to solve this, three things must happen:
1.  Enforce litter laws
2. Government must improve waste management
3. Industry must make smarter products that have a post-consumer value. This is the only thing that will assure their recovery.
Watch this video to learn more.
YOU MIGHT ALSO LIKE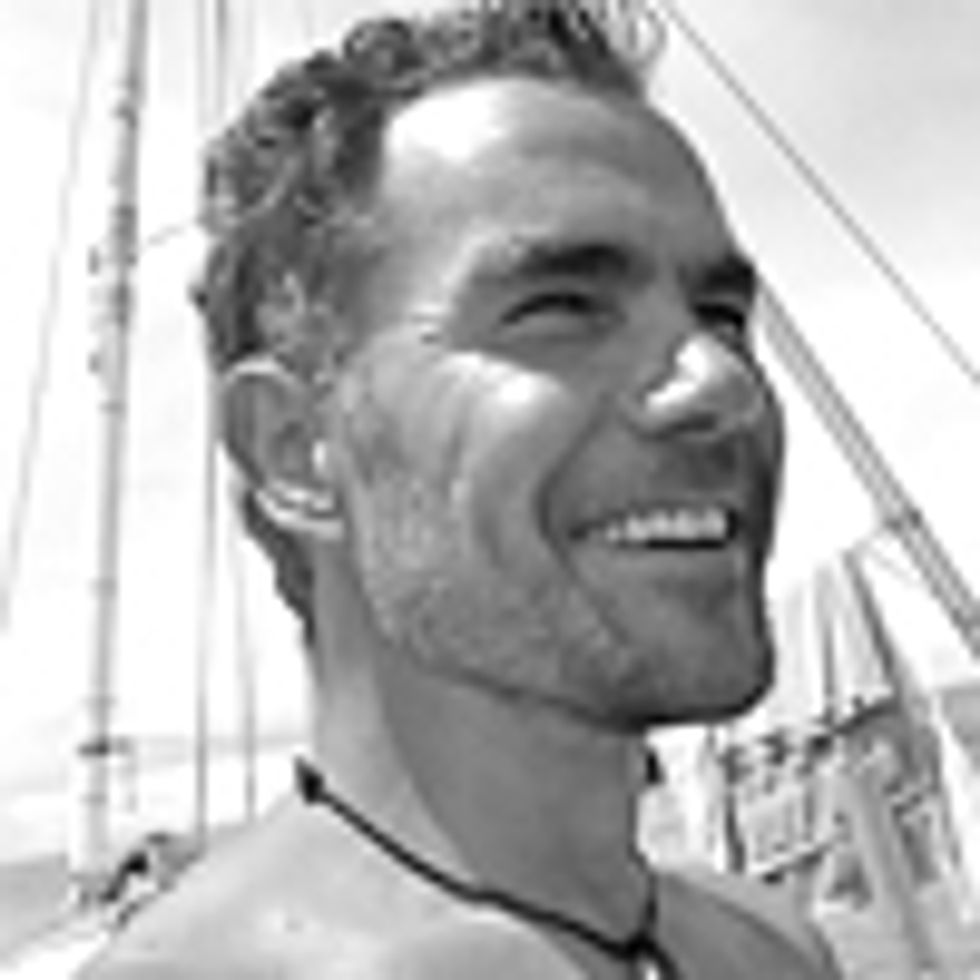 The revolution of plastic in the fishing industry has fed billions, but left a paucity of life in the oceans and more suffering than we understand. A lost nylon fishing net or tangled mass of hook and line does not stop fishing, the results are horrifying and solutions hard won.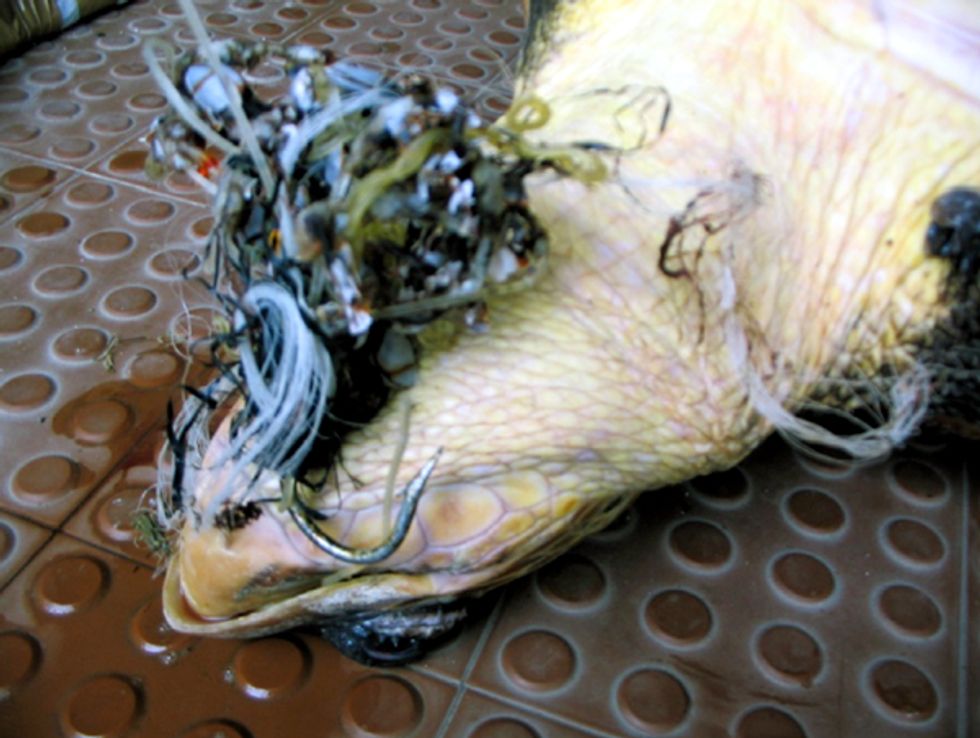 The big things living in the ocean usually sink when they die, which is why any estimate of ecological impacts, from propeller scars to entanglement in fishing nets, are nearly impossible. They always underestimate the numbers of true deaths and dismemberment. The ones that are still alive near the surface are the messengers. A recent report from scientists studying loggerhead sea turtles (Caretta caretta) near the Azores, report gruesome amputations from entanglement and intestinal lesions and bleeding from hooks making their way through their bodies.  
So what can fix this?
Lost fishing gear, called ghost nets, are more costly than you might think. Scientist studying the economics of subsidizing recovery of lost nets in Puget Sound reported that the fish and crabs that are caught and die in lost traps and nets was worth more than 12 times the cost of recovery programs. Incentivizing recovery works, but who will pay for it? In Chesapeake Bay researchers have had success with a program to equip crabbers with side-scanning sonar and a grapple hook to snare the hundreds of lost traps that litter the bay. The program works, thanks to taxpayer funds through the National Ocean and Atmospheric Administration.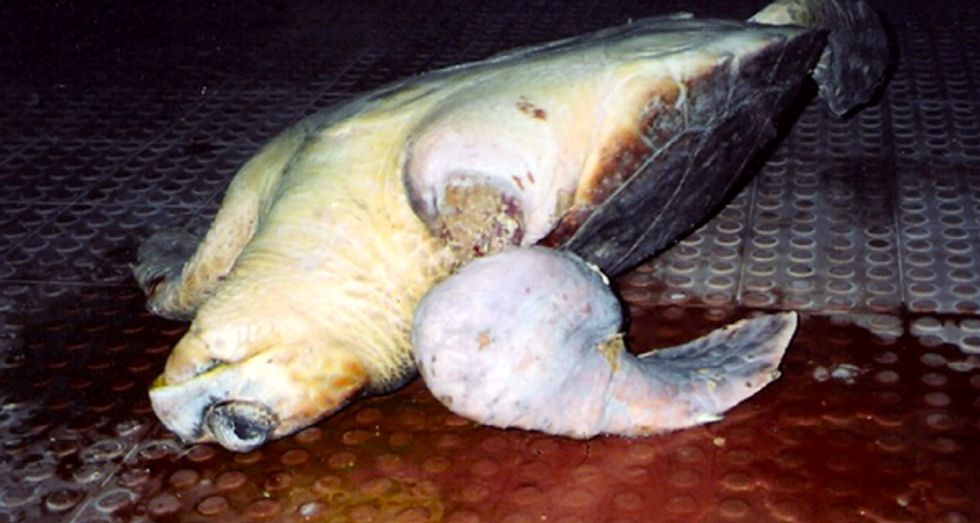 But in the ocean, where marine mammals and reptiles interact with thousands of tons of plastic waste in international waters, the economic incentives are not there. Voluntary programs for fishermen to bring garbage back from the sea, or report lost gear, are not impactful on a large scale. What is needed are economic incentives, which will largely need to be subsidized by the industries producing the gear in the first place, to create a reward for the return of derelict gear.
A model similar to the plastic bottle redemption program in California would work, where a price-per-pound incentive is responsible for a 72 percent recovery rate for soda bottles. A dollar a pound for lost gear would give fishermen, who are the most likely people to see derelict fishing gear, the incentive to bring it back to land. This kind of Extended Producer Responsibility (EPR) is working for other products in other industries across the globe. 
With EPR we will see successful removal of ghost nets and traps. Without EPR, we can expect to see more suffering and dwindling numbers of megafauna in our oceans.
You Might Also Like
5 Gyres Institute Finds Plastic in Every Ocean Sample From Bermuda to Iceland
How Does Your State Rank For Beach Water Quality?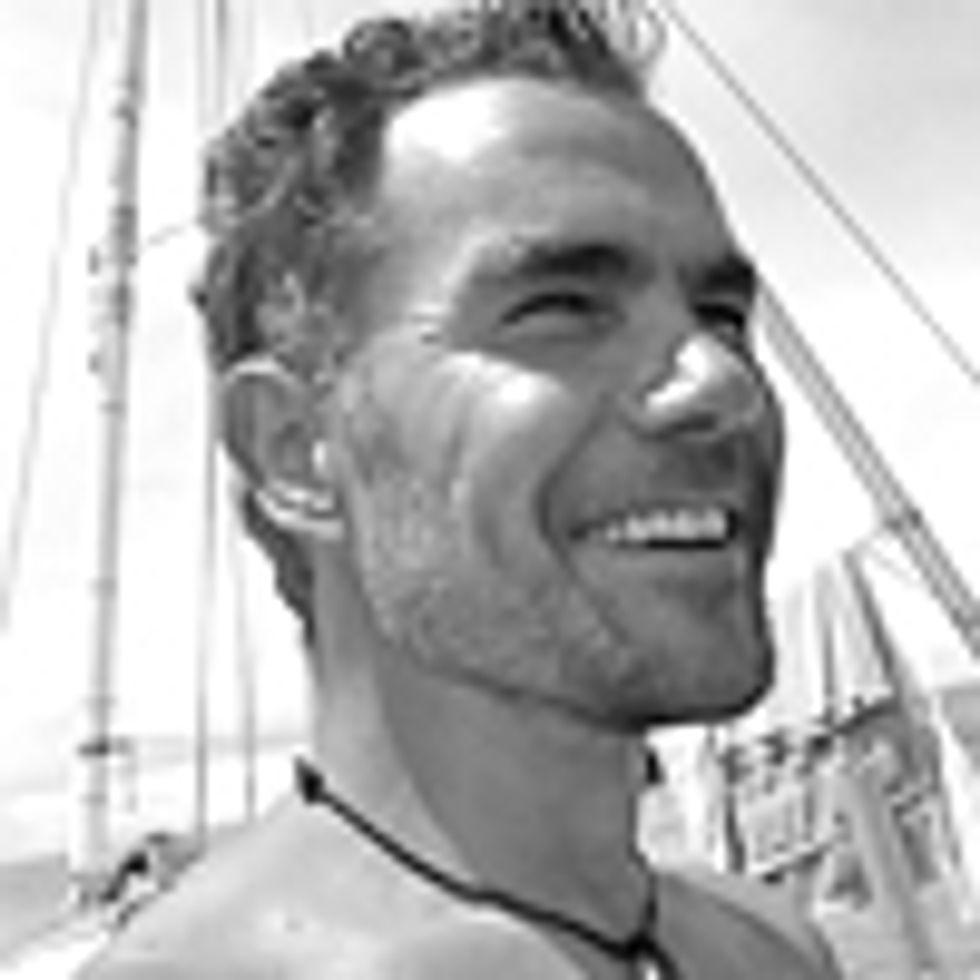 Millions of industrial plastic pellets pollute the sands beneath our feet, but you can't see them unless you look closely, and no beach cleanup will ever make it better. 
"We picked up all the bags and bottles already," said one young volunteer that collected trash on Whiskey Island at Wendy Park's Sandy Beach, along the shore of Lake Erie in Cleveland as part of the Burning River Fest. I was sitting next to her on the ground sifting through leaf litter picking up the little pieces. I yelled, "I'll give a dollar to the first person to find a pellet!" Within a few minutes a dozen volunteers were on their hand and knees picking up thousands of them. The amount of pellets on this beach is equivalent to a least one plastic bottle every three feet.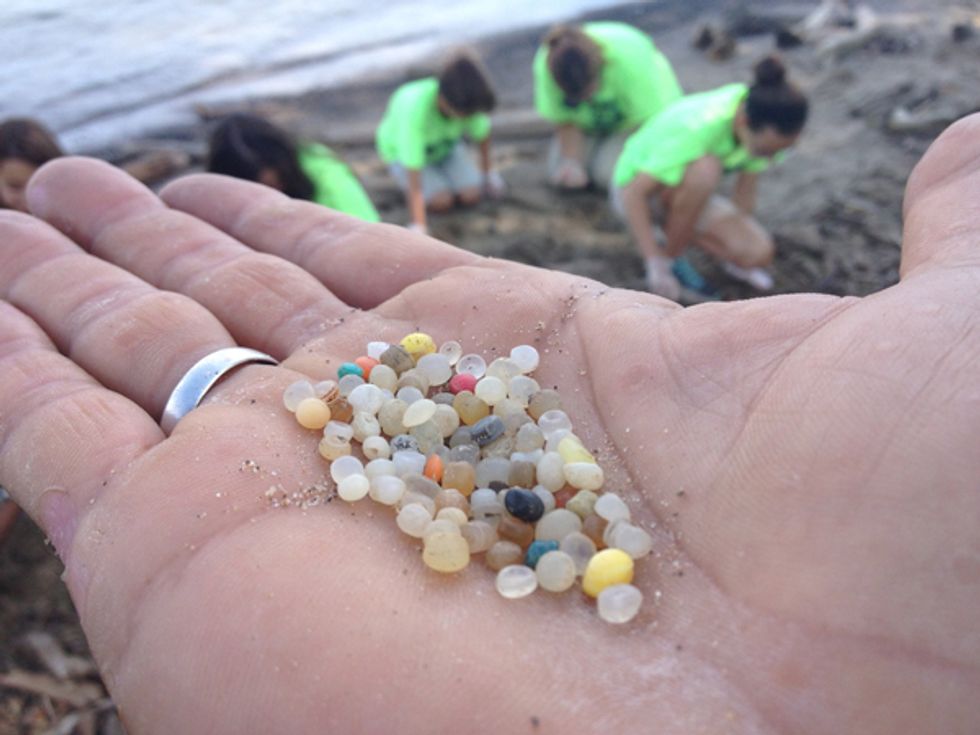 Industries that make or use preproduction plastic pellets contribute to the problem of uncontrolled pellet loss. Preproduction plastic is the raw plastic resin materials that are molded into finished plastic products, according to the California Environmental Protection Agency. Preproduction plastics are often produced in a resin pellet format, occasionally termed as "nurdles." These small, 1- to 5- mm diameter pieces are produced in various shapes, colors and plastic types. Preproduction plastics can be produced in powder, granule and flake form.
As the Research Director at the 5 Gyres Institute, I've collected pellets on dozens of beaches around the world to support the work of the International Pellet Watch in Tokyo. If you send IPW a hundred pellets, they will tell you what chemicals are absorb into them from the environment. When pellets from this beach were sent to them three years ago, we were appalled to find that the concentrations of DDT on these pellets were the highest in the U.S.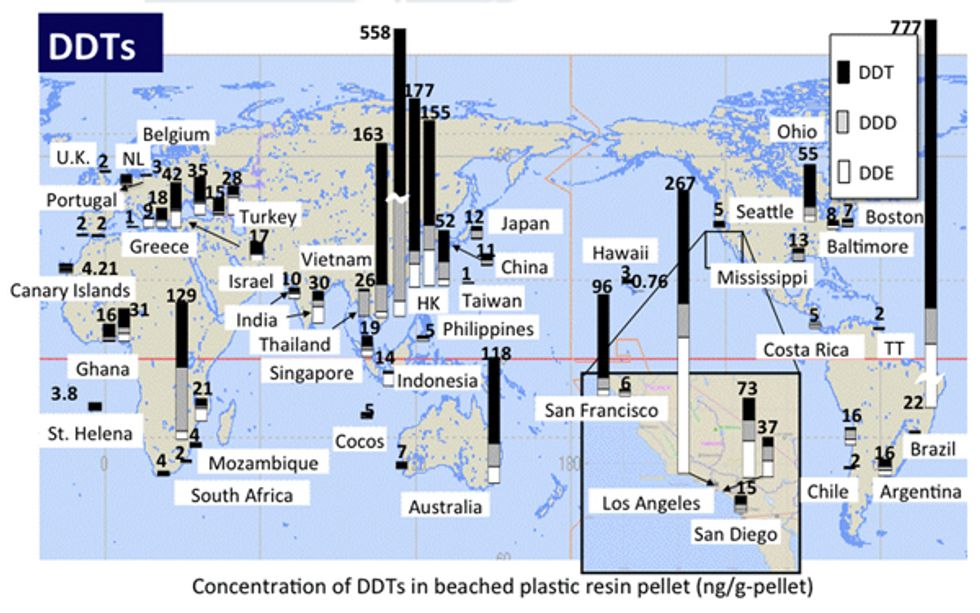 Why does this matter? We know than marine organisms mistake pellets for food. In 2008, I caught a Rainbow Runner with 17 particles of plastic in its gut, including a little black pellet. We also know that changes in PH, temperature and surfactants in the stomachs of marine organisms can desorb chemicals from microplastics. By a few logical steps, we are eating our own trash.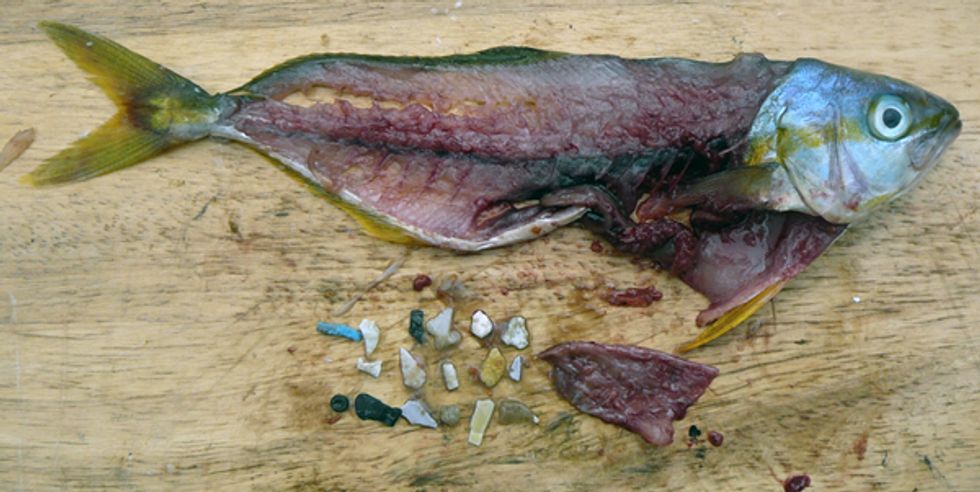 What can be done? More states can pass legislation like California's AB 258, which put teeth in the enforcement of best management practices for plastic pellet producers. This bill mandates that producers sweep their factory floors, monitor screens in neighborhood storm drains and build barriers around the site where they unload truck and trains filled with pellets. It worked in California. It can work around the world. It can work here on Sandy Beach in Cleveland. 
Here's what you can do. Look for pellets on your shoreline. Send 100 of them to IPW. You can learn how to document pellets per square meter by clicking here. Once you know the abundance of pellets and their toxicity, you can then organize locally to engage companies and policymakers to take responsibility. It's going from science to solutions to make a slam dunk argument for the good of people and the environment.
You Might Also Like
5 Gyres Institute Finds Plastic in Every Ocean Sample From Bermuda to Iceland
How Does Your State Rank For Beach Water Quality?
Meet the 19-Year-Old With a 10-Year Plan to Clean Half the Pacific Ocean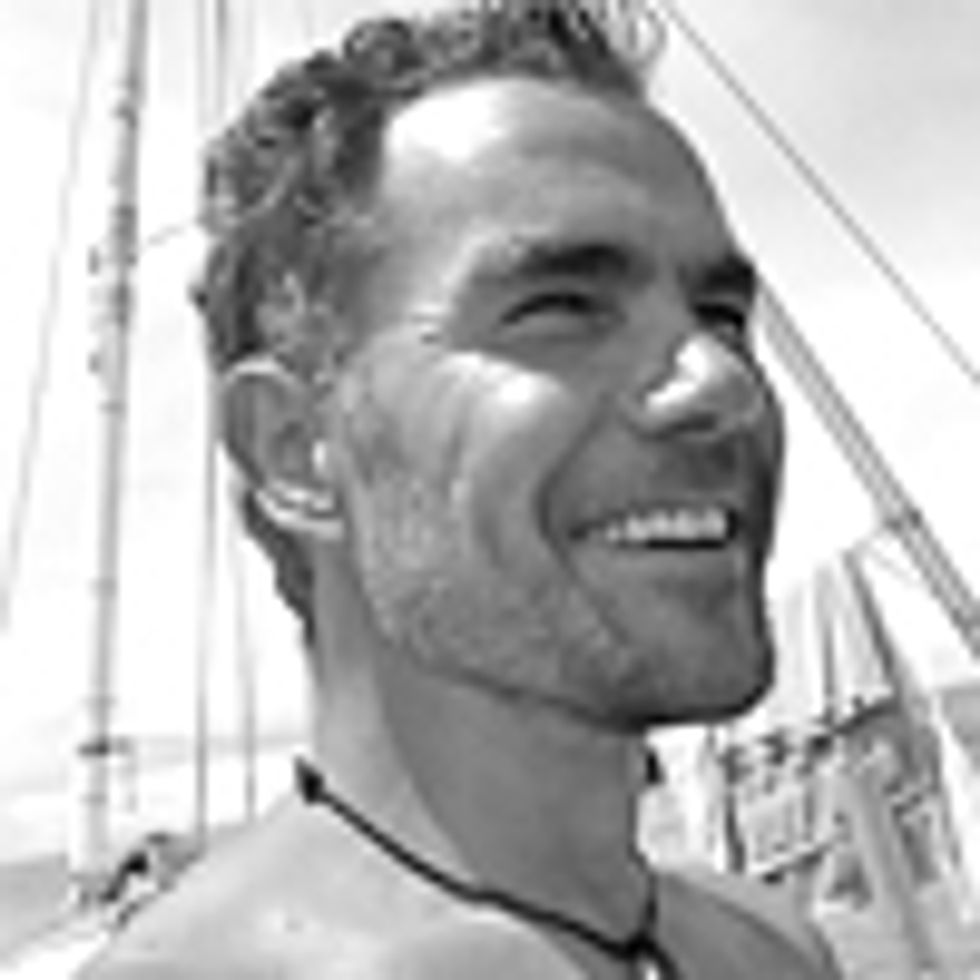 It's the silver lining of a tragedy when it takes a plane crash and the death of all its passengers to bring attention to an environmental catastrophe unfolding on a different time scale. 5 Gyres Institute has traveled 40,000 miles through all 5 gyres, including the Indian Ocean gyre, to discover each one contains a garbage patch filled with plastic pollution.  
In 2010, we sailed from Perth, Australia to Mauritius, straight through the Indian Ocean gyre, to discover that garbage patch. What we found is the same junk that's confusing rescue workers looking for remnants of the Malaysian Airlines lost aircraft. Plenty of fishing floats, tangled nets, bottles, crates, buckets, bags and everything else made in plastic. 
One year ago we crossed the Bay of Bengal, a feeder region for the Indian Ocean Garbage Patch. I caught my first sea snake in a net, along with a bendy straw.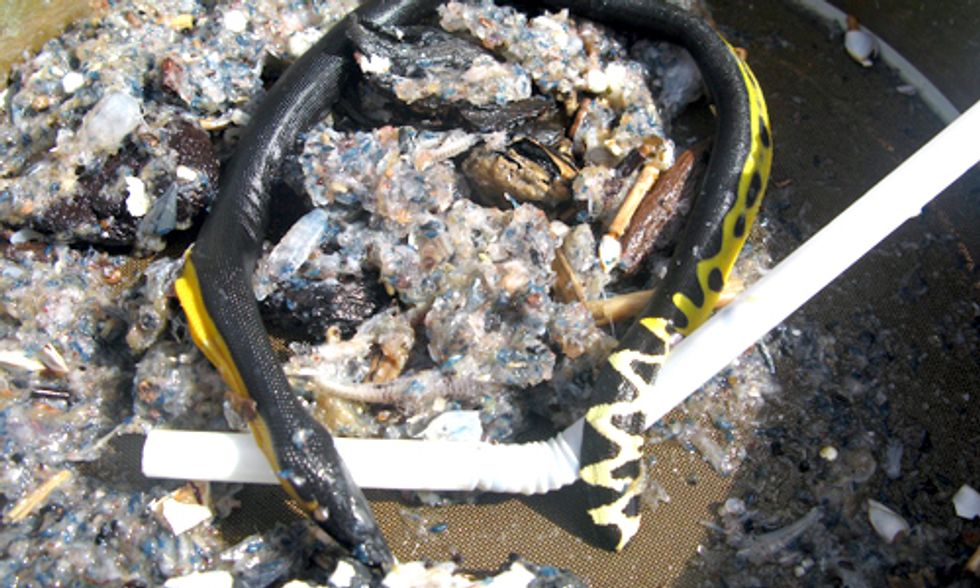 That's our new reality. What was wild space in the 20th century can now be dubbed "waste space." Welcome to the Plastisphere.
——–