The British Empire has schooled the world in colonialism, with resulting devastation in India, Africa and the Americas. While the colonies' revolutionary army was successful in defeating the British redcoats more than 240 years ago, today we face a new kind of threat from the United Kingdom.
A University of Oxford think-tank, the Food Climate Research Network (FCRN), has come out with a report, Grazed and Confused, that likens 100-percent grass-fed beef to that produced on a 10,000-cow confined animal feedlot operation (CAFO) like Harris Ranch on Interstate 5 in Central California—calling them basically the same in climate impacts.
Think, for a moment, how absurd that is. One has to wonder why this Oxford think-tank is being so deferential to Monsanto and the GMO/fertilizer industry, which profits via the planet-killing, health-destroying CAFO model.
The Monsanto Connection to Oxford University
It seems that Monsanto has deep and enduring connection to the University of Oxford (UO). Monsanto has paid out to UO through various business ventures more than $50M pounds ($75M US).
Also, Oxford University Press has published a flattering book, written by Robert Paarlberg, full of Monsanto puffery: Food Politics: What Everyone Needs to Know.
In 2006, the Guardian reported that UO professor and Oxford resident Dr. Richard Droll wrote and testified that Monsanto chemicals did not cause cancer, while he "was receiving a consultancy fee of $1,500 a day in the mid-1980s from Monsanto, then a major chemical company and now better known for its GM crops business."
Oxford University has advertised a Monsanto Senior Research Fellowship.
The search function on the FCRN website produces only one link for Monsanto (a very favorable article on CRISPR, a new GMO 2.0 technique). How could a supposed climate independent food research group not be writing about the high impacts of the agrochemical sector within the areas in which it claims expertise, such as health, food access, environment and climate change?
The FCRN website makes the following statement:
Our principles of impartiality, academic rigor, and interdisciplinarity inform our vision of a fair, healthy, and ethical food system that sits within environmental limits.

They fail to mention their university's conflict of interest regarding Monsanto. Why are they silent about Monsanto's role in creating an unhealthy and unethical food system? It's convenient for Monsanto and the giant synthetic fertilizer industry to have this "green credentials" think tank to discredit the small ranchers who have created a soil-health building meat production system that has no use for Monsanto merchandise.
Many of the U.K.'s wealthy families and investors hold vast acreages in Argentina, where cancer rates have skyrocketed in towns near the heavy spraying of Monsanto RoundUp on GMO soy fields. Now perhaps FCRN is just an anti-meat cheerleader. Either way, the report is damaging.
Dazed and Confused
A better title for FCRN's report might be Dazed and Confused, given how unscientific the paper is. It completely discounts the climatic and ecological damage done by the Monsanto and DuPont GMO mono-crop corn and soy supplied to CAFOs.

The authors did not bother to compile a full life-cycle analysis comparing climate impacts of industrial meat to grass pasture meat. They skipped over a 2016 paper published in the peer-reviewed journal Environmental Sciences Europe, which reported that 18.9 billion pounds (8.6 billion kilograms) of glyphosate were used globally. It takes 454 MJ of energy to manufacture 1 kg of glyphosate, one of the most energy-intensive pesticides. Significantly, it requires 5.8 times as much energy to produce a kilo of glyphosate as it takes to produce a kilo of nitrogen. The largest global users of glyphosate are GMO corn and soy grown primarily for cows.
During the entire 127-page report, the terms "soil health," "soil ecosystem," "soil microbes" and "topsoil loss" aren't mentioned at all. And they failed to mention the vast amounts of synthetic nitrogen from fracked, methane-belching wells applied to grow the GMO corn: 300 times more damaging to our climate than carbon.
The distinguished and well-respected U.K. Sustainable Food Trust was also critical of the report, stating:
The report focuses exclusively on greenhouse gas emissions, and while it does accept that grassland can sequester carbon, it fails to understand the vital necessity of returning degraded cropland to rotations that include grass and grazing animals, in order to rebuild carbon and organic matter levels, and the potential of integrating grazing livestock production with crop production in genuine mixed farming systems, to address a wide range of the food system problems currently faced ... The only sustainable way to obtain food from grassland is to graze it with ruminants. With the growing global population it would be irresponsible not to do that.

In one conclusion, the FCRN report states, "Grain-fed intensive livestock systems use less land and so cause less damaging land use change." Yet the destruction of forest and savannah lands in South America for soybean farms to feed CAFO animals is in the millions of hectares. GMO corn and soy are two of the most damaging systems for land and habitat that the world has ever seen.
Our Food Choices Matter
It's a fact, as outlined in the Guardian, that CAFO cows are an ecological disaster.
The CAFO industrial-meat system is a cancer-linked, bee-killing, carbon-busting, soil-destroying, nitrous oxide-emitting, air- and water-polluting, ocean-acidifying human and planetary health disaster. (Learn more about industrial ag's role in destroying the planet's oxygen system).
Millennial moms, generally distrustful of the industrial food system, are now moving to better choices, from pasture-raised meat and dairy products to leading-edge vegan options. Nut milks and cheeses from cashews, coconuts, or almonds are gaining popularity within this age group.
Many Starbucks customers are saying no to industrial-milk lattes and choosing coconut milk, or going to cafés serving organic dairy options.
STARBUCKS, Destroyer of the Seas.
If you care about a livable planet, stop buying industrial, grain-fed meat and milk. We need a "big tent" approach to solving the climate crisis. Some may choose to reduce meat consumption, while others will focus on buying 100 percent grass-pastured meat. Going plant-based and eating little or no meat is another viable dietary option.

Regenerative agriculture is a system of farming principles and practices that increases biodiversity, enriches soils, improves watersheds and enhances ecosystem services. The FCRN authors chose to ignore the growing body of work of regenerative agriculture that shows the many benefits accruing to human and environmental health from changing our farming systems. According to Stanford researchers, the ability of well-managed soils to trap carbon dioxide is potentially much greater than previously estimated and could "significantly" offset increasing global emissions.
How to Start a Regenerative Agriculture Movement in Your Community https://t.co/oITVf39ifr @SoilAssociation @urbangardens

— EcoWatch (@EcoWatch)1507936509.0
The Denis Hayes and Gail Boyer Hayes book Cowed: The Hidden Impact of 93 Million Cows on America's Health, Economy, Politics, Culture, and Environment, is a good place to start learning about the impact of cows and meat on the planet. It turns out that taking care of the land leads to better nutrition in the food that's raised. Pasture-raised meat has six times the levels of Vitamin E and several times the Omega-3 and CLA (beneficial fatty acid) levels of industrially raised beef, which often contains drugs and antibiotics numbering in the hundreds.
Why Monsanto Is Freaking Out About the Rise of Grass-Fed Beef
The countries that supply much of the GMO soy used by industrial cattle feedlots in the U.S. and the European Union are Brazil and Argentina. Meanwhile, Monsanto's GMO corn and soy crops in North America are losing market share as the company faces massive lawsuits in the U.S. due to RoundUp's link to cancer.
Clearly, the rising tide of pasture meat replacing CAFO meat is bad for Monsanto's bottom line. Sales of pasture beef have about doubled every year since 2012, as reported in the 2017 report Back to Grass: The Market Potential for U.S. Grassfed Beef:
Grass-fed beef, when produced using regenerative grazing practices, can have many benefits for human health, animal welfare and the environment. Consumers are beginning to recognize this, and demand for grass-fed beef is growing strongly.

Cows eat grass; therefore they don't need to consume vast amounts of GMO corn and soybeans. Less GMO corn planted means less cancer-linked, soil-killing RoundUp being sprayed. If consumers can understand that pasture-raised beef is better for them than CAFO meat, they'll change their buying preferences and sales of beneficial pasture-raised beef will go up, while Monsanto profits from agricultural products with a multitude of negative impacts for animals, humans and the environment will go down.
The German Der Spiegel magazine recently profiled how Monsanto manipulated science in its article, Monsanto Faces Blowback Over Cancer Cover-Up:
A release of internal emails has revealed that U.S. agrochemical giant Monsanto manipulated studies of the company's herbicide, Roundup. Experts believe the product causes cancer—and the consequences for the company could be dire.

And Monsanto's relentless scorched-earth policy is a primary cause of an "ecological Armageddon," with a dramatic 75 percent plunge of insect numbers in past 25 years in German nature reserves. The windshield test shows that splattered insects have almost disappeared—you just don't see them on the road compared to a few decades ago. As insects and pollinators disappear, so will birds. Conventionally grown corn and soybeans for cows are leading us down a dark path—and the end of nature.
German Nature Reserves Have Lost More Than 75% of Flying Insects https://t.co/UMEFa1vnNb @WWF @greenpeaceusa @SierraClub @MichaelEMann @350

— EcoWatch (@EcoWatch)1508423812.0
FCRN to "the Rescue"

Fake news doesn't happen just in politics. After the Grazed and Confused report came out, it began spreading virally across the web. One headline in the New York Post read: Your Grass-Fed Burger Is Making Climate Change Worse.
To quote from this article:
Environmentally conscious meat eaters have touted grass-fed meat as a solution to help negate the impact of cows on the environment. But unfortunately, it's not that simple. Raising grass-fed cows also leads to deforestation—another big climate change issue—as farmers chop down forests in order to expand their pastures.

The above is a red herring, and the piece as a whole should make Monsanto blush for its brazen spinning of untruths. Vast tracks of Amazon forests are being cleared to grow GMO Monsanto soy for industrial meat (FCRN conveniently left that out of its report).
Grass-Fed Beef Is Powered by Sunlight and Plants
Today, thousands of ranchers across the U.S. and Canada graze cattle on mostly sun-grown grasses that require zero pesticides and few to no fertilizers, deriving water from the sky and soil.
The Circle Ranch in west Texas is restoring high desert rangelands, conserving water and thus improving habitat for all species of birds and animals.
Gabe Brown runs a holistically managed 5,000-acre mixed-crop pasture operation in North Dakota, producing 100 percent grass-fed meat—an approach based on farming and ranching in nature's image. Brown is featured in the video Soil Carbon Cowboys and the forthcoming book Kiss the Ground: How the Food You Eat Can Reverse Climate Change, Heal Your Body, and Ultimately Save Our World by Josh Tickell.
Cover for Kiss the Ground by Josh Tickell.
Per Gabe, "One thing that is important to remember is that with approximately 32,000 tons of atmospheric nitrogen above every acre there is really no reason for the use of any synthetic nitrogen. If farmers would diversify crop rotations, add cover crops and grazing, and proliferate nitrogen-fixing bacteria, there would be no reason for the synthetic fertilizer."

Here's some of the good news included in a recent report on the kind of pasture grazing Brown and ranchers like him are doing:
The authors propose that the majority of GHG emissions of many current tillage-based cropping and feedlot-based livestock production systems can be avoided, and even reversed, by ecologically sensitive management of ruminants in mixed crop and grazing agroecosystems through increased carbon sequestration as well as changes in cropping practice. They note the following additional potential benefits: improved soil nutrient cycling, increased soil stability, enhanced watershed function, increased production of healthy food, and enhanced biodiversity and wildlife habitat.

CAFO Meat Powered by Monsanto, Tillage and Oil
The story of CAFO meat begins with Monsanto growing experimental GMO crops on Maui and Kauai islands next to schools and homes, thus subjecting the locals to toxic pesticides (with pockets of birth defects and cancers).
The GMO seeds are grown in Monsanto labs and dipped into bee-killing neonics (banned in the EU) from the German chemical giant Bayer (with which Monsanto is merging). The seeds are then trucked to American farms or shipped to South America by giant ocean freighter along with RoundUp, Monsanto's petroleum-based herbicide.
Farmers growing corn and soy for animal feed apply synthetic fertilizers derived from natural-gas fracked oil that releases huge amounts of nitrous oxide, a potent greenhouse gas pollutant. The fields are then sprayed two to three times with RoundUp, including a coating for the final ripe grain.
The grain is packed onto trucks and freighted to a port where it's loaded onto container ships, then transferred to giant GHG-belching oil extractors that crush the crops using hexane, a toxic byproduct of gasoline production. The hexane-and-RoundUp-laced soy and cornmeal is then transported to the feedlots to be fed to cows packed 5,000 to 10,000 to a pen for fattening, while the oil byproduct is sold to the junk food industry for cookies, crackers, and candies. Imagine the toxin-belching carbon footprint created by these processes.
Highly concentrated decomposing manure from animals packed in small spaces releases methane, ammonia, carbon dioxide, and hydrogen sulfide. And the cows, meant to live in a natural setting and eat grass, grow sick from tight living conditions and poor feed quality unless they're fed a daily ration of antibiotics. Unlike happy cows munching sweet, green grass, those unhappy cow stomachs then belch more GHG emissions.
Yet FCRN fails to mention this Monsanto/DuPont/Chevron/Exxon/fracking ecological nightmare, and instead discredits small ranches growing local meat from local grass without the need for chemical inputs.
The bottom line: No matter what the authors' motives were, they're working to convince people that one's choice of meat doesn't matter, pasture soil health doesn't matter, less RoundUp doesn't matter, reduction in NOX-exuding fertilizer doesn't matter, and better nutrition doesn't matter. The end result is that Oxford University is protecting Monsanto's market share while helping to destroy vast ecosystems and while also boosting cancer levels.
The next time you buy beef or dairy, make sure it's from 100 percent grass-pasture cows.
RECOMMENDED

National Organic Standards Board Decrees That Hydroponic Can Be Organic
Nestlé, the World's Largest Food Company, Switching to Cage-Free Eggs
Related Articles Around the Web
EcoWatch Daily Newsletter
Yes, Houston, we have a problem: Our oceans are dying.

As the brilliant futurist Buckminster Fuller used to point out, our Spaceship Earth is hurtling through space at a great speed.
Imagine if someone told you (a passenger on that ship) that the main oxygen systems were failing because of how food was being grown.
What would you do upon receiving that dire warning? Perhaps work to make a change? Lobby the ship's captain? Maybe you'd simply deny that there was any such connection and keep going about your busy life.
But an imminent loss of oxygen just happens to be a current fact, because the ocean's phytoplankton (which provides two-thirds of the planet's oxygen) is rapidly dying off. Industrial agriculture not only contaminates our oceans with pesticide and nitrogen-fertilizer runoff, leading to massive dead zones; it is stripping our soils of carbon, which ends up in the oceans and creates acidification. At the current trajectory, in just a few decades there won't be much left alive in our oceans as the phytoplankton dies—all because of how we grow our food.
When climate change is discussed, the media, our governments and the climate movement are focused on the "evil" carbon in the atmosphere and the melting of the Arctic region. They're pleading with governments and Fortune 1000 firms to stop conducting "Drill, baby, drill" operations. Important stuff for sure, but lost in this debate of how much oceans will rise or how hot the planet will be in 2100 is a very sobering fact. If we don't immediately deal with the number one enviro issue of the day, ocean acidification, humanity will not be around in 2100 to observe rising temperatures or oceans lapping over Wall Street and Silicon Valley.
The good news is that we can cool both the planet and the seawater, while removing excess carbon from the sea, by regenerative agriculture—a solution literally under our feet!
The Regenerative Agriculture Initiative at California State University, Chico, and the Carbon Underground group have created this concise definition:
"Regenerative Agriculture describes farming and grazing practices that, among other benefits, reverse climate change by rebuilding soil organic matter and restoring degraded soil biodiversity —resulting in both carbon drawdown and improving the water cycle."
The little-known facts are that (a) industrial agriculture contributes more to climate change than Chevron, Exxon and the entire transportation industry combined and (b) regenerative agriculture can reverse climate change if we shift our society's focus from degeneration to regeneration. If we can put men on the Moon, can we shift how we grow food in way that supports life on Spaceship Earth?
Designer William McDonough recent article, Carbon is not the Enemy, in the journal Nature states:
"But carbon—the element—is not the enemy. In the right place, carbon is a resource and a tool."
Don Wilkin of the Soil and Water Conservation District in McHenry-Lake County, Illinois, outlines how to transform farming in his white paper, The New CRP: Restoring the Nation's Depleted Farmland through Carbon Farming.
Also, worth reading is Kristen Ohlson's, This Kansas farmer fought a government program to keep his farm sustainable, to see why we must change the way we incentivize farmers.
As I explained in my Nov. 18, 2015 EcoWatch article, Soils and Oceans Omitted from the Paris COP21 Agenda:
In this age of fascination with high technology, we choose to ignore the earthworm (tiller of the soil) and ocean plankton (our indispensable oxygen generator) at our peril. Did you know that two out of every three breaths you take come via phytoplankton? Relying primarily on solar, wind, and hybrids as the solutions to climate change is a path toward disaster.
The good news is that we can help heal our acidic oceans, moderate the planet's erratic weather, and produce abundant food by refocusing on soil sequestration (which, as a bonus, improves not just soil quality but also water-holding capacity) across farmlands, rangelands and forestlands.
Living in a Biological World
Paying attention to the health of our soils and oceans is now a matter of life and death. That may come as shock to most Americans, as our media and educational systems teach us many things—except how the Earth works. We can learn how to be a doctor (except that most physicians forget nutrition) or a carpenter (but they forget how forests grow) or a farmer (except that they forget the importance of soil health and earthworms) or an urban planner (but they forget how to conserve water). Our American hyper-specialization has yielded technocrats who don't understand the laws of nature.
---
As Kiss the Ground cofounder Ryland Engelhart said:
"If we put soil health at the center of our agricultural and land management practices, we can take carbon out of the atmosphere, potentially enough to balance our climate. The food movement can become the climate change movement and we can all stand for a healthy future by investing in the soil."
As for our oceans, if you don't believe that they're in trouble, just read this 2010 piece from Germany's leading magazine Der Spiegel, Phytoplankton's Dramatic Decline: A Food Chain Crisis in the World's Oceans.
Per the article's lead, plankton is "the starting point for our oceans' food chain. But stocks of phytoplankton have decreased by 40 percent since 1950. ... It is an astonishing collapse, say researchers, and may have dramatic consequences both for the oceans and for humans."
The New York Times also warned of the dying of our oceans in its article Our Deadened, Carbon-Soaked Seas by Richard W. Spinrad, chief scientist at the National Oceanic and Atmospheric Administration, and Ian Boyd, chief scientific adviser to the British government's Department of Environment, Food and Rural Affairs.
The article states:
"Ocean and coastal waters around the world are beginning to tell a disturbing story. The seas, like a sponge, are absorbing increasing amounts of carbon dioxide from the atmosphere, so much so that the chemical balance of our oceans and coastal waters is changing and posing a growing threat to marine ecosystems. Over the past 200 years, the world's seas have absorbed more than 150 billion metric tons of carbon from human activities. Known as ocean acidification, this process makes it difficult for shellfish, corals and other marine organisms to grow and reproduce."
Biodiversity for a Livable Climate held a fascinating Oceans 2016 program in October 2016 and the have the conference videos available online.
Judy Schwartz, the author of Water in Plain Sight and Cows Save the Planet, cogently stated in her conference presentation, An End to Floods, Droughts and Other Aqueous Misdirections:
"In a healthy ecosystem, when water falls on land it stays in the neighborhood for a long time. It's performing essential tasks on behalf of living things before finally making its way to the ocean. Because of ways humans have managed land since the beginning of agriculture, especially since the industrial revolution, water now lands on packed and ruined soils, rushing to the seas, leaving floods and droughts in its wake."
Ocean Farming
Bren Smith's keynote talk at the October 2016 Bioneers Conference on GreenWave ocean farming highlighted a revolutionary way to grow ocean kelp and sequester five times the carbon that can be sequestered by land plants. It produces abundant, high-quality food, feed, fuel, and fertilizer. It filters and purifies water, providing habitat for local biodiversity. Last but not least, GreenWave ocean farming creates a shining opportunity for economic democracy by providing a very low-cost entry point for small producers to make a right livelihood while restoring the Earth.
Truly inspiring:A revolutionary new model of harvesting bounty from the seas via Bren Smith in his #Bioneers16 talk: https://t.co/nUT4sBp5sO

— Michael Pollan (@Michael Pollan)1480474171.0
As seen in this excerpt, Popular Science recently featured the GreenWave work:
"Smith's underwater farms do the opposite. Kelp scrubs nitrogen and phosphorous from the water, helping to protect ocean ecosystems. Kelp also wards off ocean acidification, the result of carbon pollution seeping into the ocean, turning waters more acidic. Kelp soaks up carbon, keeping surrounding waters safe for shellfish and other vulnerable creatures. For this reason, Smith's farms serve as sanctuaries for crab, shrimp, and other marine species."
The Bren Smith model is now being implemented on the East Coast, off Connecticut. But, sadly, the red tape of the California Coastal Commission has thus far prevented ocean farming off California. I am optimistic that 2017 will bring major progress and some win-win solutions. California's entire coastal ecosystem is collapsing, as the once abundant giant kelp forests that extended for miles off our western coastline have been in steady decline with the past hunting of sea otter for their pelts by Russians and Spaniards and the recent deaths among the starfish population, which have contributed to a perfect storm of cascading ecosystem collapse.
In the shallow waters off the unincorporated community of Elk in Mendocino County, a crew from the California Fish and Wildlife Department recently dived to survey the area's urchin and abalone populations. Instead of slipping beneath a canopy of leafy kelp such as normally darkens the ocean floor like a forest, they found a barren landscape like something out of the film The Lorax.
Ocean farming holds the promise of a restoration of our oceans through working with nature. As we gain more pilot programs on the West Coast, time will tell how soon such a restoration might be achieved. But, as the following statement from the English writer and ecologist Paul Kingsnorth makes clear, we haven't much time:
"When I look at the state of the world right now, I see an arc bending towards something that dwarfs any parochial concerns about particular presidential elections. ... I see a grand planetary shift that has not been seen for millions of years. I see that half the world's wildlife has gone, and half the world's forests, and half the world's topsoil. I see that we have perhaps two generations of food left before we wear out the rest of that topsoil. ... I see coming waves of political and cultural turmoil resulting from all of this, which makes me fear for my children, and sometimes for myself."
Listen Up, Breathers on Spaceship Earth
If you plan to continue breathing in the coming decades, here are some important points to consider:
Under current conditions, plan on having less oxygen every year going forward.
We live on an ocean planet, not a land planet. It's a good idea for us to educate ourselves about our ocean ecosystems.
If you're thinking of having children, please consider their oxygen needs. They'll need more than may be available!
Because of the ongoing ocean devastation and oxygen loss, your Google search engine and Instagram account may not function any more.
The millennial generation will determine whether there is a livable future, so please support and empower them.
While this message may cause depression or anxiety, luckily for us we have an app for that—one with more than 500 million years of R&D. It's called soil carbon sequestration. Learn more here http://www.ecowatch.com/the-solution-under-our-fee... and at Kiss the Ground, Regeneration International, Carbon Underground, and Project Underground.
Purchase foods from farmers who follow regenerative farming practices, using compost, cover crops, crop diversity, holistic grazing of animals, and ocean farming to produce foods and fibers. Avoid at all costs industrial (i.e., with no access to pasture) meat and dairy products.
I'll close this entreaty with an evocative excerpt from a Walt Whitman poem in Leaves of Grass, "Out of the Rolling Ocean, the Crowd":
"Return in peace to the ocean, my love; I too am part of that ocean ... we are not so much separated; ... know you, I salute the air, the ocean and the land ...
We review SunPower's strengths and weaknesses to help you understand if it's the right company for you.
Reviews
Solar industry leader SunPower consistently ranks as one of the best solar companies (and solar panel manufacturers) in the country. In this article, we'll take a look at why SunPower solar reviews are so positive and help you decide whether the company is a good fit for your home solar installation.
In recent years, SunPower has focused its business on commercial solar energy systems, but the company has since doubled down on the residential solar market. This is good news for homeowners, as SunPower offers some of the best solar panels and energy-related services on the market today.
| | SunPower Solar Fast Facts |
| --- | --- |
| Year Started | 1985 |
| Service Areas | All 50 states, with Master Dealers in AZ, CA, CO, CT, FL, HI, IL, LA, MD, MA, MI, NV, NJ, NY, OR, TX, UT |
| Service Types | Customized solar panel systems, complete with electric vehicle (EV) chargers and backup battery installations |
| Types of Panels Sold | SunPower manufactures its own high-efficiency monocrystalline panels |
| Backup Battery Options | SunPower SunVault™ Storage system |
| Certifications | Solar Energy Industries Association, Cradle to Cradle Sustainability, North American Board of Certified Energy Practitioners (NABCEP) technicians |
| Better Business Bureau (BBB) Rating | A+ with accreditation |
The best way to figure out whether solar is a good investment for your home is to see how much an installation would cost. To receive a free, no-obligation quote from SunPower or a similar company in our network of pre-screened installers, fill out the 30-second form below.
SunPower Overview
SunPower has been in the solar business since 1985 and strives to provide a safe and reliable experience to customers. The San Jose-based manufacturer and installer currently offers services in every state. The BBB gives SunPower an A+ rating, which is above the industry average.
SunPower's greatest strength lies in the quality of its products, customer service and the comprehensiveness of the systems it designs and installs. SunPower has a product portfolio of high-efficiency solar panels manufactured by Maxeon, which recently spun out of SunPower to form its own entity. SunPower's Maxeon panels are some of the most efficient and durable solar panels on the market, and they're also the world's first solar panels to be Cradle to Cradle Certified safe, circular and responsibly made products.
With a strong foothold in manufacturing and commercial solar, SunPower has made moves to double down on its residential services; we expect big things. By acquiring Blue Raven Solar in October 2021, a young company with a reputation for excellent customer service and innovative financing options, SunPower demonstrates its commitment to expanding its share of the residential market.
SunPower Solar Services and Installation
SunPower's broad range of services set it apart from the competition. SunPower systems come complete with customized, fully integrated solar and storage platforms as well as add-ons like EV chargers. Unlike most other solar providers that offer products from varying manufacturers, SunPower's PV cells, panels, inverters, batteries and chargers are all produced in-house, are designed to work in tandem and are covered by the same warranty. This cohesion can simplify the process for SunPower's customers.
SunPower Solar Panels
SunPower offers four types of solar panels:
A Series: Built with the newest Maxeon Gen 5 solar cells, the A Series is SunPower's premiere panel, delivering up to 22.7% efficiency with the world's first 400-watt panels.
X Series: Built with Maxeon solar cells, X Series panels deliver up to 22.7% efficiency and have capacities up to 370 watts. These panels are perfect for space-constrained projects.
E Series: Built with Maxeon solar cells, delivering up to 20% efficiency and available in 320, 327 or 435-watt panels, the E Series is a great all-around solar panel.
P Series: These panels are built with SunPower's unique shingled solar cells. Up to 19% efficiency and available in a range of panels from 380 to 400 watts, P Series panels are optimized for large commercial projects.
SunPower Solar Storage
Unlike most other solar companies, which install third-party battery systems, SunPower offers customers its own SunVault Storage Systems to be paired with its solar panels. SunPro's SunVault Storage and Helix Storage (which is used in commercial installations) offer simple but powerful energy storage solutions.
These batteries are designed for day-to-day use and can significantly add to the amount of energy a customer is able to offset with SunPower solar panels. Best of all, these battery systems provide monitoring systems and backup power when the grid fails — something solar panels by themselves are incapable of.
For customers set on purchasing another brand's battery, there is no need to worry. SunPower panels pair well with other products like the Enphase Encharge and Tesla Powerwall batteries.
SunPower Solar Installation Process
SunPower prides itself on a smooth and easy customer process that can be carried out entirely remotely if preferable. Its intuitive design studio even lets you build your own solar system online from the comfort of your home, so you can see what solar looks like on your roof.
The installations themselves are carried out by partners within SunPower's nationwide network of certified solar installation contractors. SunPower chooses to hire contractors local to the region so that they can customize your solar system according to local weather patterns, building materials and city codes.
An average SunPower customer can expect the installation process to look like this:
Free online estimate: By giving information about where you live, how much energy you use and your credit score, you can get a free online estimate from SunPower that includes the estimated system cost as well as projected 25-year energy savings.
Solar consultation: If you want to move forward with SunPower after receiving your free quote, you can set up a free, virtual consultation with a SunPower representative. At this stage in the process, you have the chance to ask any questions about the system's design and how to meet your home's energy needs. After this, you'll receive a proposal.
Complete paperwork and obtain solar permits and approvals: SunPower will apply for all permits and building approvals from your presiding city or county on your behalf. This process can take up to a few weeks. SunPower will also ensure you're enrolled in any eligible net metering programs.
Solar system installation: SunPower will arrange for your system to be installed by one of its certified partners. Some states have technicians that are part of the company's Master Dealers program, which is an invite-only, rigorously selected list of SunPower dealers that best represent SunPower's brand. Installations typically take less than a day, depending on the complexity of the system.
Inspections and permission to operate (PTO): After the system is installed, you'll need to wait until it's inspected by both your city and your utility company before you can turn it on. SunPower will arrange the inspections, and after your system passes, you can start using your solar power.
Solar Panel Warranty
A major benefit of the complete systems SunPower offers is that the entire solar energy project is covered by the same 25-year warranty. This comprehensive warranty guarantees 25 years of 92% output (most other companies are around 80%) and offers free repairs on any flaws in product performance, workmanship or defects.
SunPower's warranty is one of the best in the business, if not the best, and reflects the company's success in executing its core goals of providing a safe and reliable experience for customers.
SunPower Solar Costs and Financing
It's tough to predict the cost of solar for a single provider, as costs depend heavily on your location, home and energy needs. Though SunPower may have a slightly higher average price tag than some other providers, its business focuses on efficiency, and purchasing more efficient panels will save customers more in the long run.
Many small local solar installers offer discounts and deals to undercut big companies like SunPower. That's why it's smart to get quotes from multiple companies and compare them to see which installer offers the best solar panels at the most competitive price. Keep in mind the quality of panels you're considering, as the cheapest solar panels don't always provide the best value.
Financing Options Through SunPower Solar
SunPower offers three solar purchasing plans for customers, all backed by the SunPower 25-year warranty.
Purchase in cash: Buying your system from SunPower outright will give you the shortest solar panel payback period and the highest return on your investment.
Purchase with loan: With a third-party loan, customers can fund the purchase of their solar equipment and pay the loan off typically in five to 10 years. If you go this route, you still own the system, your solar panels will increase your property value and you'll be able to claim the federal solar tax credit. However, because of the interest you'll be paying and any applicable loan fees, this option is less advantageous than paying cash.
Lease solar panels: SunPower offers solar leasing, which means the company retains ownership of the panels and you pay a monthly fee to purchase the power they generate. You don't have to pay much, if anything, for the installation, and your monthly payments are guaranteed to be lower than a typical power bill. But because you do not own the system, it won't add to your property value and you cannot claim the federal tax credit. This is the least advantageous option.
SunPower Solar Reviews
Similar to other larger solar operations, SunPower's size is both a strength and a weakness. Positive SunPower solar reviews praise the company's customer service, installation teams and system performance, yet communication troubles through a large bureaucracy have led to some negative feedback. Overall, it should be noted that SunPower reviews are largely positive.
Positive SunPower Reviews
Positive SunPower solar reviews reflect a successful commitment to its business model of good customer service, the best warranty in the business and highly efficient products. Positive reviews similar to those below usually reflect helpful representatives, consistent system performance and a company true to its warranty.
"We have had our panels for about six or seven years now, and they have performed as advertised. SunPower did replace the inverter several years ago with no fuss, no muss. I highly recommend SunPower for solar power generation." — Warren M via BBB
"My process took longer than expected due to unexpected issues. Throughout the process, the communication was good. They kept me up to date. All staff that came to my house were courteous and professional. They scheduled appointments around convenient times for me. Overall, it was a pleasant experience to get the system up and running. I would definitely recommend this team." — Linda S via BBB
Negative SunPower Reviews
Most of SunPower's negative reviews stem from issues within its chain of communication. SunPower is a massive organization, and at times some customers can feel lost in the shuffle. The company also outsources aspects of the work to local installers familiar with local ordinances, permitting and utility standards. This can lead to some customers wishing for one central point of contact.
Given the size of SunPower's operation, it has an impressively small number of negative customer reviews. Here are a couple of examples:
"We purchased a house that has a leased SunPower solar system. There is a one-time early buyout option that we are considering. SunPower has been impossibly unresponsive to our questions and concerns." — Mark W via BBB
"We've had solar panels for three years. This past May, we were notified that there was an issue with the panels. They have been to our house several times and still can't figure out the problem. They keep sending outside vendors to fix it but no solution." — Samira S via BBB
Our Take on SunPower Solar
SunPower's superior customer service, wide product offerings, complete systems and leading warranty make it one of the most trusted solar providers on the market today. SunPower has an A+ from the BBB and is taking concrete steps to improve any weaknesses to its business model by expanding its availability to homeowners through leases and improved financing options.
Overall, we recommend SunPower to homeowners whose priorities are simplicity, reliability and efficiency. The main downsides to SunPower stem from high initial costs, which can be offset by using high-efficiency products over time. However, some homeowners with plenty of space on their roofs may find better value in a lower-efficiency panel from a different company. Local competitors may also offer more competitive pricing to undercut the larger competition.

| SunPro Solar Pros | SunPro Solar Cons |
| --- | --- |
| Large service area | Above-average initial cost |
| High-efficiency systems with backup battery and EV charging services | Lack of customization with panel choice |
| Strong warranty | |
| Excellent customer service | |
| Flexible financing and lease options | |
Solar Energy Provider Comparison

To get a better understanding of our rating, let's look at SunPower compared to two other popular national providers: Sunpro Solar and Sunrun. SunPower typically ranks highly in customer services, service areas and warranty.
| | SunPower | Sunpro Solar | Sunrun |
| --- | --- | --- | --- |
| Year Started | 1985 | 2008 | 2007 |
| Services Offered | Solar panel installation, battery installation, monitoring | Solar panel installation, battery installation, monitoring | Solar panel installation, battery installation, monitoring, maintenance |
| Batteries Offered | Yes | Yes | Yes |
| Service Areas | All 50 States | AZ, AR, CA, FL, GA, IL, IA, KS, LA, MS, MO, NE, NV, NM, NC, OH, OK, SC, TN, TX, VA | AZ, CA, CO, CT, FL, HI, IL, MD, MA, NV, NH, NJ, NM, NY, PA, RI, SC, TX, VT, WI, Puerto Rico and Washington D.C. |
| BBB Rating | A+ | A+ | B+ |
| Payment Options | Cash, loan, lease | Cash, loan | Cash, loan, lease, power purchase agreement (PPA) |
FAQ: SunPower Solar Reviews
Is SunPower a good company?
SunPower is a leader in the solar energy market for customer service, warranty and panel efficiency. Whether SunPower is the best company for you will depend on your energy needs, but SunPower is a reputable solar company with an impressive track record of customer satisfaction.
Is SunPower going out of business?
This is a misconception. SunPower recently split into two companies, separating from its manufacturing arm now known as Maxeon. SunPower will continue to work closely with Maxeon by selling and installing its products but will focus its efforts more on expanding the services it offers to customers.
Does SunPower make the best solar panels?
SunPower makes some of the most efficient solar panels available today. Whether they are the best for your home will depend on your energy needs. High-efficiency solar panels are typically best suited for homes with limited amounts of roof space.
Are SunPower panels Tier 1?
SunPower's panels are Tier 1, which means they can be used for larger, utility-scale solar installations. Tier 1 panels are not necessarily higher quality than Tier 2 or 3 panels.
Karsten Neumeister is a writer and renewable energy specialist with a background in writing and the humanities. Before joining EcoWatch, Karsten worked in the energy sector of New Orleans, focusing on renewable energy policy and technology. A lover of music and the outdoors, Karsten might be found rock climbing, canoeing or writing songs when away from the workplace.
The new Leonardo DiCaprio documentary Before the Flood can now be seen on National Geographic.

The actor is a longtime advocate of environmental causes, and his film is surely helping to increase awareness of global warming and the challenges we face with climate chaos. In it, DiCaprio journeys from the remote melting regions of Greenland to the burning forests of Sumatra to the halls of the Vatican, exploring the devastating impact of climate change on the planet.
Before the Flood discusses how climate change is moving us rapidly into an era in which life on Earth might be much, much different. It does a great job describing the pressing problems we face. Yet, sadly, the film has a serious omission. It makes only passing mention of the food issue and almost no mention of soils or ocean acidification.
Carbon farming is the solution to climate change. It's time for us to de-carbonize our energy and re-carbonize our soils.
Too few people know that Monsanto and industrial agriculture are contributing more to climate change than Exxon, Chevron and the entire transportation industry combined. Not many understand that a large animal feedlot is just as environmentally destructive as a coal-fired power plant—if not even more damaging.
The True Cost of Industrial Meat Production https://t.co/TAwvj2Cczq @SoilAssociation @RootsofChange

— EcoWatch (@EcoWatch)1479422720.0
So why are so many concerned people not addressing the food-climate connection?
It's Time for a 100% Solution
As the planet surges toward an atmospheric 450 ppm, solar, wind and reducing extraction alone cannot slow the release of carbon emissions fast enough. Yet Before the Flood, along with most climate groups, preaches only half a game plan—a 50 percent solution that will, in fact, allow continued destruction.
Our new president-elect is vowing to renegotiate the Paris climate agreement, to green-light shuttered toxic coal plants, to frack coast to coast, and to reduce incentives for solar and wind.
The unfortunate reality is that the carbon-busting Congressional legislation that will be awaiting Trump's signature will make Exxon blush! Thus the need to sequester carbon into the soil using the power of plants and grazing animals is greater now than ever. Will those who are a part of the climate movement start spreading the word of this potential solution?
The oceans are dying from a massive carbon bomb. We need to balance the carbon cycle and reduce climate chaos without losing any more time. The scientific solution—carbon sequestration—is one already proven by 500 million years of R&D. The short film The Soil Story explains this process well in an easy-to-follow five-minute animated clip:
We can readily increase the scale of carbon farming—also known as regenerative agriculture. And the good news is that hundreds of millions of farmers on small plots the world over already know a thing or two about this beneficial farming methodology.

Regenerative Agriculture Will Feed the World and Cool the Planet https://t.co/qWmR0ZPF79 @SoilAssociation @RootsofChange

— EcoWatch (@EcoWatch)1478818866.0
Growing sea kelp in the oceans is another innovative way to sequester carbon while producing food, feed and fuel. But for this to be possible into the future, we're going to have to help our seas.
A recent Huffington Post article, The Ocean Is Losing Its Breath—and Climate Change Is Making It Worse, states:

"From the waters off the Oregon coast, to the upwelling zones off Peru, to the Baltic and Black seas, Bay of Bengal, South China Sea, and Gulf of Mexico, to name but a few regions, so-called dead zones are on the increase. Low oxygen areas in the deep ocean are also expanding, primarily due to warming. ... For example, experiments have shown that reduced oxygen greatly limits the metabolic scope of fish, and their whole metabolism slows down. Feeding and growth can be greatly reduced."
Soil Health Equals Cleaner Air
It seems that many climate environmental groups have yet to understand the carbon cycle or to see the big picture of ecology, a situation I pointed out in a 2015 EcoWatch piece, Why Are Climate Groups Only Focused on 50% of the Solution? If they did, these organizations would be unfurling banners at Monsanto's giant pesticide factories and soil health would be discussed when talking about climate action.
A few weeks ago, I chatted with the founder of 350.org, Bill McKibben, in the green room before he went on to the main stage at the annual Bioneers conference. In the course of our exchange, I realized that McKibben is so focused on fighting big oil and big coal that the idea of carbon sequestration as a solution isn't a part of his message.
Many 350.org members I've met show interest in this proven solution, yet prior to our discussions they've never heard about it. Except for a few rare mentions, the media has a virtual blackout on the subject. However, the Sierra Club is working on a new food climate campaign. Several people from the Sierra Club attended the second annual Soil Not Oil conference in Richmond, California, that Miguel Robles of Biosafety Alliance and I helped produce.
It seems as if, DiCaprio's Before the Flood team never thought to include in the documentary this solution that can actually reverse climate change. Instead, a professor interviewed in the film suggests that we switch from eating beef to chicken—without mentioning that 99 percent of all chicken on the market today is produced in a toxic, industrial, climate-killing manner. Also, there's a major difference between beef raised in metal pens and beef raised by letting cattle graze holistically.
The Solution is Literally Under Our Feet
Carbon faming is the solution to climate change. It's time for us to de-carbonize our energy and re-carbonize our soils.
Britain's Prince Charles gets it. A longtime champion of organic farming, he's joining a UK-France governmental initiative to improve the condition of global soils. Both governments are meeting with the prince to discuss the need to improve the health of soils worldwide.
Prince Charles has praised the French government's signature project on soil health, the 4/1000 Initiative: Soils for Food Security and Climate, which seeks to increase the health and organic content of soils worldwide. The Initiative aims to do this by demonstrating that agriculture, and agricultural soils in particular, can play a crucial role where food security and climate change are concerned. Those taking part in it will discuss how to restore degraded soils, improve the land's fertility and increase food security.
The Four per 1000 Initiative, launched by France at COP21 in Paris, is bringing together all willing contributors in the public and private sectors (national governments, local and regional governments, companies, trade organizations, NGOs, research facilities and others) under the framework of the Lima-Paris Action Agenda. Many countries have signed, yet sadly the U.S. was a no-show at the Paris COP 21 rollout. The U.S. Department of Agriculture could still champion this win-win solution for farmers, ranchers, eaters and—yes—earthworms.
Becoming a Carbon-Literate Society
It's time for humans to become more carbon-literate. The climate movement has done so much right, and its millions of participants would love to learn how they can be part of the solution by eating a diet that's regenerative and that returns carbon to the soil. It's a basic rule we learned in preschool: Put things back where they belong. We all have a huge opportunity to share this vital educational message.
Paul Hawken's Project Drawdown is showcasing one hundred of the best climate ideas, including planned animal grazing. His team's work demonstrates that land-based solutions give us the biggest bang for the buck in our climate fight. The organization's mission is to: reduce greenhouse gas emissions into the atmosphere through efficiency and resource productivity; replace existing energy sources with low carbon renewable energy; and bio-sequester carbon dioxide through innovative farming, grazing and reforestation practices.
We can all make a difference, every day. Here is a list of seven positive options for human and planetary health:
1. Elect climate-aware leaders.
2. Educate climate leaders about soil's redeeming powers.
3. Avoid industrial meat and milk. Instead, choose pasture-raised meats while eating less meat and dairy overall ... or just go vegan.
4. Choose organic foods, which have a lower carbon footprint.
5. Plant more trees, shrubs and herbs, all of which help to sequester carbon.
6. De-invest in firms that promote industrial ag or coal and re-invest in green energy and organic farming.
7. Share this article!
Before the ink had dried on the COP21 climate agreement, many from the food movement were reflecting on the process and plans worked on in Paris.
In their co-authored Washington Post op-ed piece, A Secret Weapon to Fight Climate Change: Dirt, Michael Pollan and Debbie Barker wrote, "Unfortunately, the world leaders who gathered in Paris this past week have paid little attention to the critical links between climate change and agriculture. That's a huge mistake and a missed opportunity."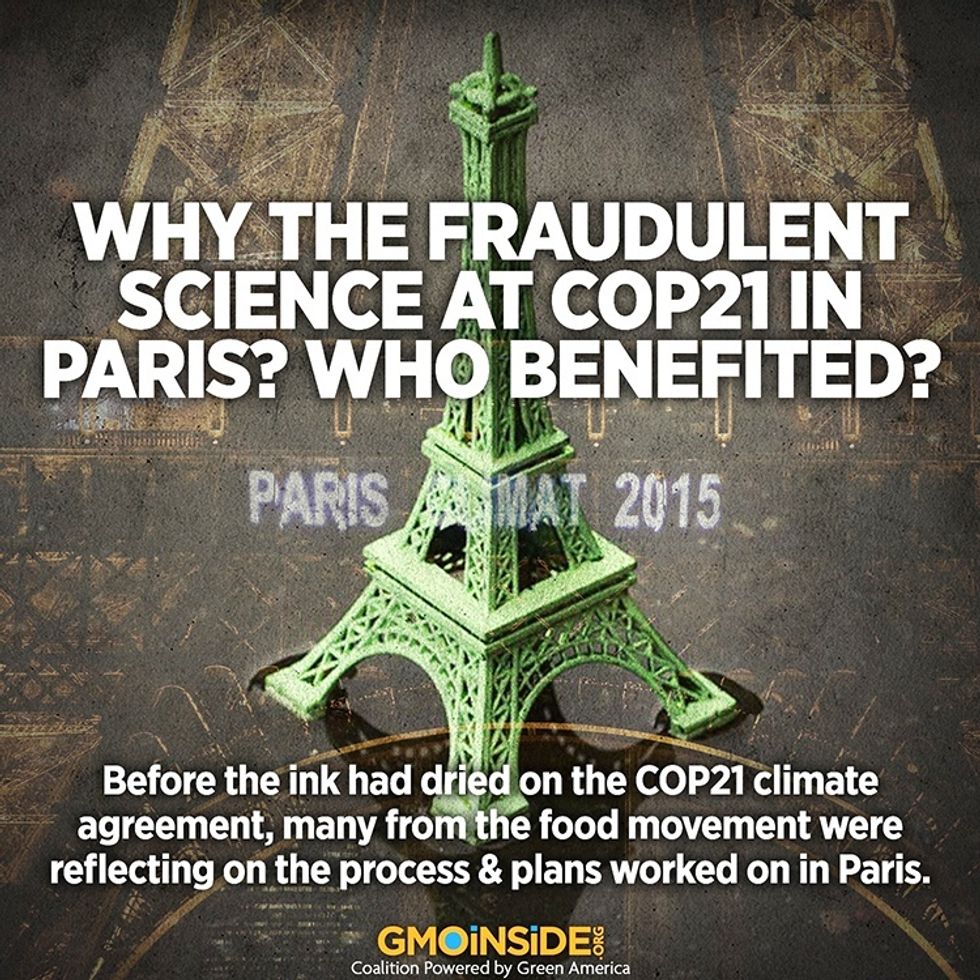 Before we explore the case of fraud in Paris, let's first review the definitions of fraud:
1. Wrongful or criminal deception intended to result in financial or personal gain.
2. A person or thing intended to deceive others, typically by unjustifiably claiming or being credited with accomplishments or qualities.
Following decades of public misinformation, today we know that the tobacco industry committed fraud by attempting to disconnect lung cancer from the smoking of cigarettes. And the state of New York is now investigating ExxonMobil for allegedly misleading the public about climate change.
So, following along on this idea of fraudulence, why has virtually every COP21 media article repeated the mistaken idea that the only strategy to fight climate change is the failed one to stop burning fossil fuels?
Why Would Industrial Ag Cover Up This Inconvenient Truth?
Yes, tobacco and Big Oil have been well compensated for committing "deception intended to result in financial or personal gain." So it's vital for the public to identify the latest corporate shenanigans using deception and black hat PR to deceive public officials for financial gain.
These would be the giants of the industrial agriculture industry, including Monsanto, Dow, DuPont, Syngenta, Bayer, McDonald's and the entire synthetic fertilizer industry—the corporations that have undercounted and misrepresented America's agricultural greenhouse gas (GHG) emissions.
Is the U.S. Department of Agriculture (USDA) Committing Accounting Fraud by Stating 10 Percent GHG From Ag When It's Known to Be Above 25 Percent?
Sadly, thanks to Big Ag's backroom political dealings in Washington, DC, the USDA and U.S. Environmental Protection Agency have agreed on the ludicrous statement that agriculture contributed only about 10 percent of U.S. GHG emissions in 2013, when in fact it was more than 25 percent.
When this erroneous conclusion is corrected and the formerly hidden facts are well understood by policy leaders and the public, we'll be able to shift policies toward more regenerative, soil-honoring practices and then we'll see sales of pesticides and chemical fertilizers plummet.
It's plain to see why Monsanto and friends, via their high-level political appointees, influenced the U.S. and United Nations delegates at COP21. They eliminated agriculture and soils from the COP21 agenda and thus the final agreement—despite overwhelming evidence that soil sequestration (carbon farming) is the number one solution to stop the rise of CO2.
Luckily, There's a Secret Weapon
Barker and Pollan describe how "a third of the carbon in the atmosphere today used to be in the soil and modern farming is largely to blame." They point out that "practices such as the overuse of chemicals, excessive tilling and the use of heavy machinery disturb the soil's organic matter, exposing carbon molecules to the air, where they combine with oxygen to create carbon dioxide. Put another way: Human activity has turned the living and fertile carbon system in our dirt into a toxic atmospheric gas."
"It's possible to halt and even reverse this process," the writers add, "through better agricultural policies and practices." They go on to explain how "restoring carbon to the soil is not nearly as complicated as rethinking our transportation systems or replacing coal with renewable energy."
Watch Pollan's narration of Soil Solutions to Climate Problems video:
Ronnie Cummins and Katherine Paul of the Organic Consumers Association pursued this same point in their recent piece How World Leaders Can Solve Global Warming with Regenerative Farming. They describe how the UN Framework Convention on Climate Change (UNFCC) set out to achieve "a legally binding and universal agreement to make sure the Earth doesn't get warmer than 2C above pre-industrial levels."
Quoting Cummins and Paul: "To meet that goal, the French government launched the 4/1000 Initiative which, distilled to simplest terms, says this: If, on a global scale, we increase the soil carbon content of the soil by .04 percent each year for the next 25 years, we can draw down a critical mass of excess carbon from the atmosphere and begin to reverse global warming."
Is the French initiative realistic? Yes, even by conservative estimates.
Industrial, degenerative farming practices—which include tilling, deforestation, wetlands destruction and the use of massive amounts of synthetic and toxic fertilizers and pesticides—have stripped 136 billion tons of carbon out of the soil and sent it up into the atmosphere. Using the French government's modest estimates, we can transfer, via enhanced plant photosynthesis, 150 billion tons of this carbon back into the soil in the next 25 years.
How do we achieve those numbers? All we have to do is help just 10 percent of the world's farmers and ranchers adopt regenerative organic agriculture, holistic grazing and land management practices ..."
For some reason, Greenpeace, 350.org and the climate movement think putting close to 100 percent of our policy and educational efforts into shutting down oil is our one last hope to stop climate change. This is madness. Can they really believe that fewer people will be driving cars in 2020 than in 2015? And don't they realize that every new hybrid or 100 percent electric car in its making will contribute as much greenhouse gas emissions as would driving a five-year-old Toyota?
On the brighter side, more and more people are now looking under their feet:
Some foodie dude named @michaelpollan explains why soil can help slow climate change. Seriously! https://t.co/d0mDoFdCwO

— Bill McKibben (@Bill McKibben)1450089843.0
Soil not oil. It's under our feet. #whereistand https://t.co/7fT2V6quSU

— Naomi Klein (@Naomi Klein)1449356177.0
Dispatch From COP21: The Convenient Truth About Soil by Seth Itzkan and Karl Thidemann states: "Ohio State University scientist Rattan Lal refers to soil restoration as 'low-hanging fruit' and says it can serve as a bridge to climate safety during the transition to a non-fossil fuel economy. In a 2014 white paper, the Rodale Institute showed that regenerative organic farming could capture carbon dioxide in quantities exceeding global emissions."
Indeed, soils are the only suitable reservoir for the excess carbon in the atmosphere.
To achieve COP21's 1.5 degree Celsius target, it's pretty obvious that we need to lower CO2 back to below 350 ppm. Yet the Paris climate agreement makes it likely it will be more like 425+ ppm in the coming decades. Unless we look to the solution under our feet, we may be reading more stories in the New Yorker such as The Siege of Miami or in National Geographic's Seafood May Be Gone by 2048, Study Says.
COP21's plan will lead to 90 percent of the world's species disappearing by 2060 unless we sequester soil carbon and stop the ocean acidification (caused by excess carbon falling into the seas). As plankton die every year, the planet faces a looming oxygen shortage.
The Surge in Soil Interest Leads to a Tipping Point
Despite industrial ag's obfuscations, the good news story of soils couldn't stay hidden. 2015 will be remembered as the year of soil, for it brought numerous articles, videos and public figures speaking out on the timely topic. In California, 900 attendees of a Soil Not Oil conference all helped jump-start this growing movement to reverse climate change via soil sequestration.
Our message is loud and clear: the soil story's time has come Paris, France #COP21 Healthy soil can store carbon. https://t.co/PaR55kx62Q

— Kiss the Ground (@Kiss the Ground)1449875214.0
And then, of course, there's the French "4 per 1000" announcement of a new program for carbon sequestration in agriculture.
"I am stunned," said Andre Leu, president of IFOAM Organics International, the world's leading organic farmers and producers association, based in Bonn, Germany. "This is a game changer, because soil carbon is now central to how the world manages climate change. After all the years of advocating for this at UN Climate Change meetings and being the lone voice in the wilderness, it has taken off so quickly and now is global, with numerous countries and key institutions supporting it. However this is true of all tipping points."
This article has posed some of the hard questions that we all need to be asking. In my forthcoming EcoWatch article in January 2016, I'll be presenting next steps for implementing the climate solution under our feet.
YOU MIGHT ALSO LIKE
Congress Keeps Anti-GMO Labeling Rider Out of Spending Bill
Michael Pollan: It's Time to Put Carbon Back Into the Soil
Will Paris Agreement Save Us From Climate Chaos?
How World Leaders Can Solve Global Warming With Regenerative Farming
Who knew that a Starbucks latte has the power to harm a baleen whale?
People everywhere are realizing that the way we're raising food is impacting our natural world. Baby boomers voting with their dollars helped jump-start solar power. Now it's the millennials' turn to lead the way by supporting conscious food and beverage brands, along with the regenerative agriculture movement that counteracts carbon dioxide pollution.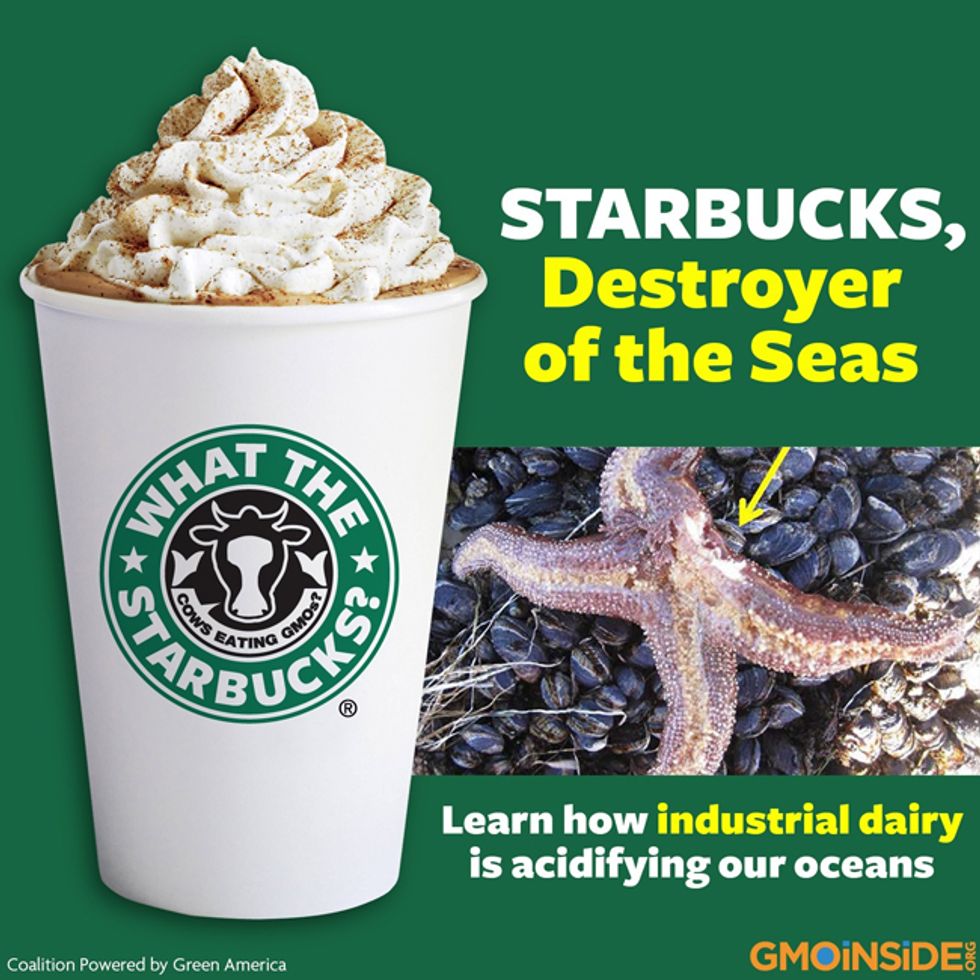 For the health of our planet, we all need to shift to the compost, cover crops, crop rotation and planned grazing of "carbon farming." To learn more about carbon farming, visit Kiss the Ground, Regeneration International and the Soil Not Oil Coalition, which on Sept. 4-5 will host the 2015 Soil Not Oil International Conference in Richmond, California, with keynote speaker Dr. Vandana Shiva.
A Whole Lot of Killing Lattes
Yes, the millions of lattes sold monthly directly correlate with the carbon-intensive industrial dairy production that's overloading the atmosphere with carbon dioxide (CO2) at now over 400 ppm. Besides atmospheric and ocean-polluting nitrogen fertilizers, Starbucks' "Monsanto milk" suppliers rely on carbon-centric RoundUp pesticide, sprayed on the GMO crops fed to confined cows whose manure wastes contaminate local waterways and off-gas into the atmosphere. Regenerative farmers grow nitrogen-fixing cover crops, while conventional farmers inject synthetic fertilizers that release an air-polluting NOX gas nearly 400 times more potent as a greenhouse gas than CO2.
While the public's climate attention is focused on CO2 levels in the atmosphere, a far greater planetary threat is ocean acidification. The burning of oil and coal, along with the heedless agricultural practices of big agriculture with its huge carbon dioxide emissions, are devastating marine ecosystems. The Natural Resources Defense Council's YouTube film Acid Test shows how, when excess carbon falls into the sea, it adversely affects all oceanic life—from the tiny plankton now struggling to form their shells in acidified waters to the whales that feed upon those plankton.
Also, excess atmospheric carbon is causing ocean temperatures to drastically rise.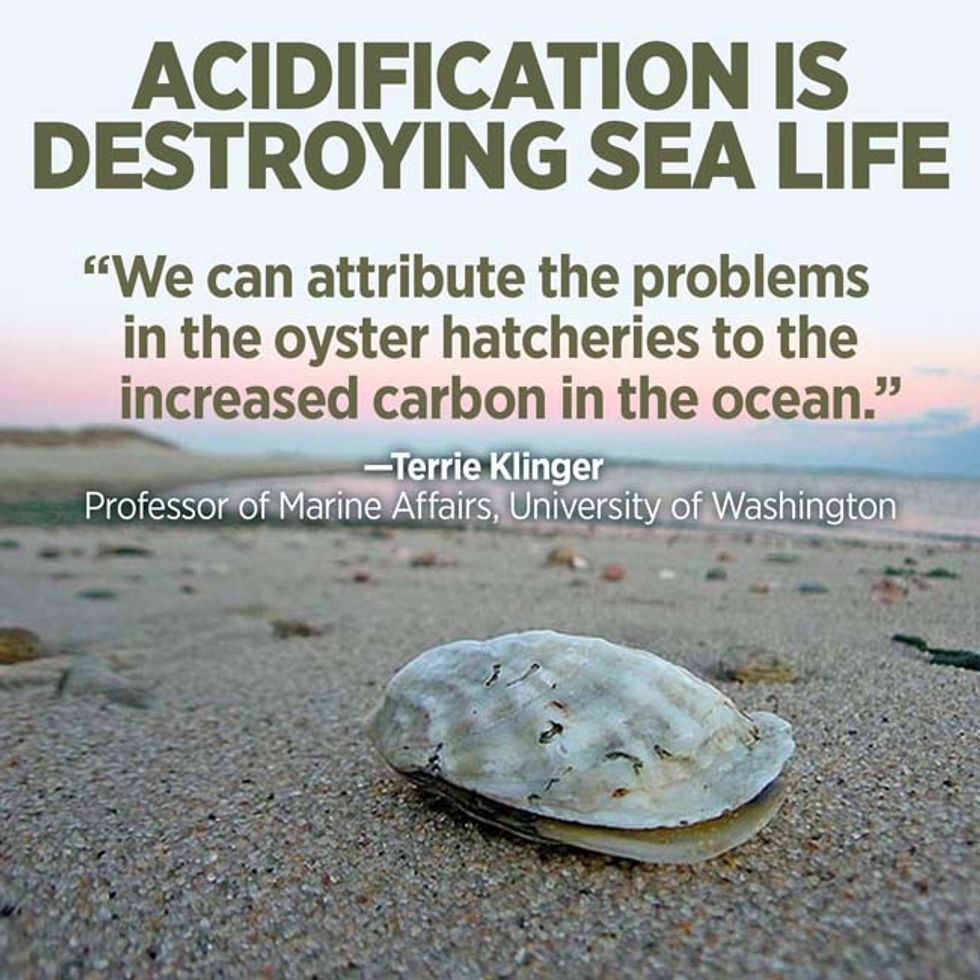 Is Starbucks Really Socially Responsible?
Starbucks, the iconic global coffeehouse chain, wears a veneer of corporate social responsibility. Ironically, its mermaid logo was chosen, more than 40 years ago, because Starbucks wanted a nautical theme to capture the seaport spirit of its Seattle headquarters. But the company's ethical behavior falls short of its image, and the Starbucks supply chain is now an oceanic disaster—a killing machine contributing to the acidic seawater now threatening marine life.
Given the company's location in majestic Puget Sound, it's sad that CEO Howard Shultz is ignoring science to do business in a way that's contributing to ocean acidity and causing the impending deaths of Pacific oysters, Coho salmon and Orca whales.
Did you know that Starbucks is a bigger purveyor of industrial dairy products than of coffee? Yes, the lattes sold by the chain make use of far more industrial milk than they do coffee beans, and people are waking up to this fact. Rocker Neil Young's latest album, The Monsanto Years, features lyrics declaring: "Yeah, I want a cup of coffee but I don't want a GMO; I like to start my day off without helping Monsanto."
By switching to organic milk, Starbucks could show leadership and help shift the nation away from its dangerous reliance on concentrated animal feeding operations (CAFOs). Click here to urge Howard Shultz to make the switch.
Acidifying Our Way to an Ocean Apocalypse
Something's already horribly wrong with our oceans. In 2015, thousands of emaciated baby sea lions have washed up along the California coastline, and West Coast starfish are in a massive die-off.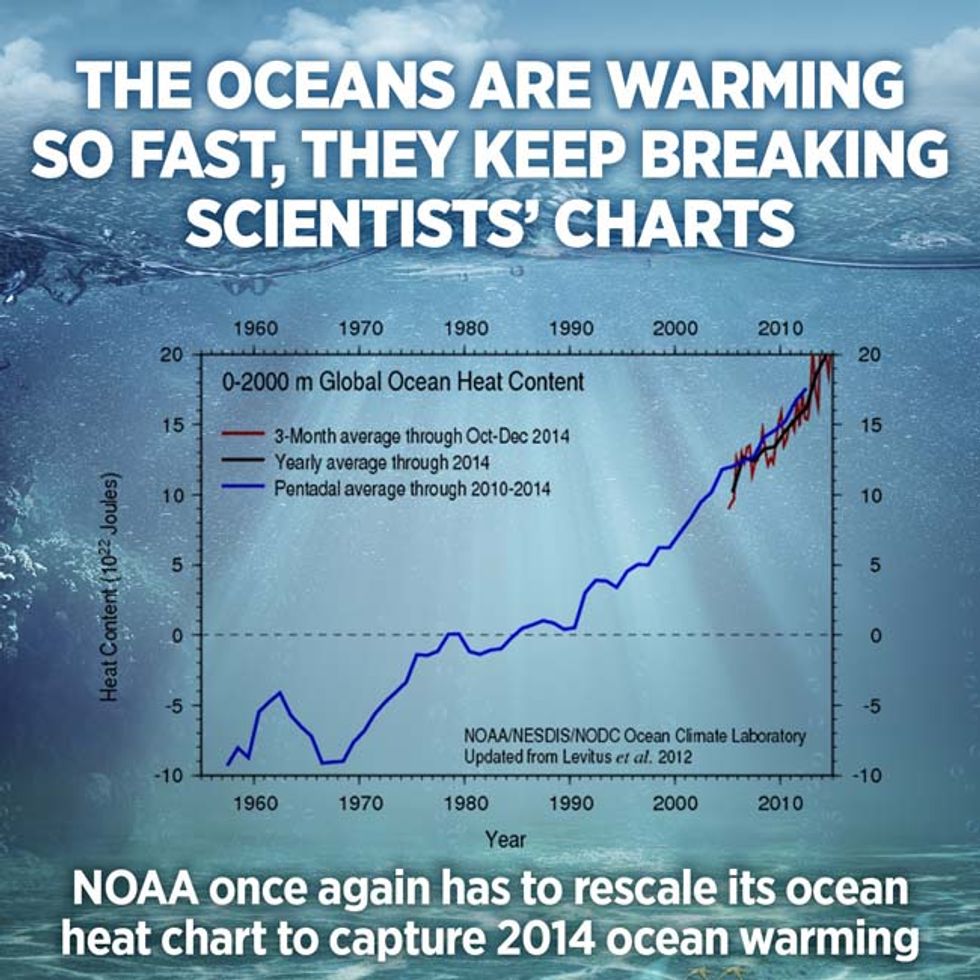 The ongoing decrease in the pH of the Earth's oceans, caused by the uptake of CO2 from the atmosphere, is what's creating the ocean acidification that's wreaking these kinds of havoc.
Leading ocean scientists agree that acidification is killing off the algae that provide 66 percent of the planet's oxygen supply. Our acidic oceans (30 percent more so in the last 50 years, according to the National Oceanic and Atmospheric Administration) are making it hard for creatures like lobsters and oysters to form their shells.
The crustacean states of Maine (lobsters) and Washington (crab) have already initiated ocean acidification advisory boards.
What's not being widely reported is the actual main source of the massive amounts of CO2 falling into the sea and causing acidification. Industrial agriculture, with meat and dairy enterprises the leading villains, releases more greenhouse gas emissions than Chevron, Exxon, and the transportation sector combined.
Will Starbucks take the high road and support the regenerative agriculture that works to sequester carbon back into the soil where it belongs? Otherwise, I have to ask: What will Starbucks shares be worth when all the fish are dead and our oxygen supply has been reduced by half? Let's not wait to find out.
Please voice your concerns on the Starbucks page.
John W. Roulac, founder and CEO of the superfoods company Nutiva, has also founded five ecological nonprofit groups, including GMO Inside and the Nutiva Foundation. John has written four books, including Backyard Composting and Hemp Horizons.
YOU MIGHT ALSO LIKE
$51 Million: That's How Much Big Food Spent So Far This Year to Defeat GMO Labeling
Vandana Shiva: 'We Must End Monsanto's Colonization, Its Enslavement of Farmers'
Neil Young and Monsanto Reignite War Over GMOs Since Release of 'Seeding Fear'
[Editor's note: This article is part two of a two-part series. Read part one.]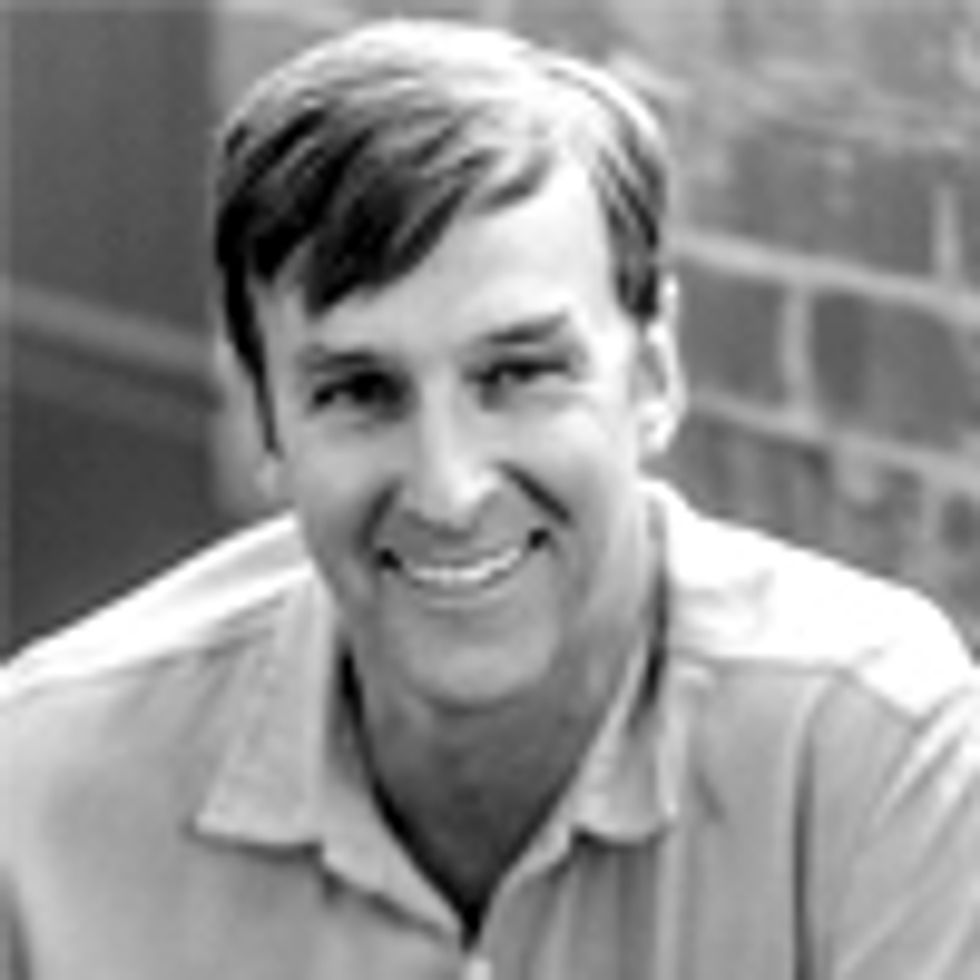 We now know that 20-30 percent of manmade greenhouse gases in the atmosphere comes from industrial agriculture. Petrochemicals are for cars, not for the soil. By dumping ag chemicals onto our soils, we disrupt nature's delicate balance of water, soil and air.
Carbon sequestration land practices include agriculture, forestry, wetland and range management systems that improve the rate at which CO2 is removed from the atmosphere and converted to plant material and/or organic matter in the soil. Today excess carbon is falling into our oceans and creating acidic conditions that threaten plant and animal species. If we remove carbon from the atmosphere and oceans by way of regenerative organic agriculture practices, we will sequester carbon into the soil and expand the soil's water-holding capacity. Building organic matter into the soil's humus layer is essential for growing the healthful foods humanity needs.
As National Geographic has reported, "... relatively new research is finding that the introduction of massive amounts of  CO2 into the seas is altering water chemistry and affecting the life cycles of many marine organisms." This is disturbing the oceanic ecosystem in profound ways that include reducing the plankton that feeds whales and provides oxygen for humans.
The 2014 Rodale Institute report states, "Organically managed soils can convert carbon CO2 from a greenhouse gas into a food-producing asset." Two major upsides to this approach are drought-proof soils and, thanks to more nutrient-rich foods, reduced healthcare costs.
Foodies, Unite!
Luckily, bloggers, activists and the booming pure food movement hold the promise of positive change. We need a coalition of educated and empowered people to make good dietary choices that also support living soils. Organic, nutrient-dense foods might cost more (buying in bulk helps), yet we can see how costly poor food choices are for our national health. And, as in the civil rights movement or any progressive movement for change, it's time for us to stand up and make our voices heard. Keep blogging, tweeting, Pinteresting, Instagramming and posting on Facebook, as sharing is caring.
The San Francisco-based Biosafety Alliance will hold a major conference on carbon farming and climate change in Richmond, California, in September 2015, featuring such speakers as Vandana Shiva and Ronnie Cummins. The ministers of propaganda at Monsanto and other chemical companies are amping up their own social media campaigns, to tell us how they're going to feed the world and increase food security through genetically engineered foods and chemical agriculture. Sales are down or flat for virtually every major American food company, so they're spending hundreds of millions of dollars to fortify their misleading advertising and public relations campaigns.
Courtney White in his book Grass, Soil, Hope: A Journey through Carbon Country writes: "It is easy to forget that once upon a time all agriculture was organic, grass-fed and regenerative. Seed saving, composting, fertilizing with manure, polycultures, no-till and raising livestock entirely on grass—was the norm, not the exception as it is now.
"We all know what happened next: the plow, the tractor, fossil fuels, mono-crops, nitrogen fertilizer, pesticides, herbicides, fungicides, feedlots, animal byproducts, e. coli, CAFOs, GMOs, erosion, despair—practices and conditions that most Americans today think of as 'normal,' when they think about agriculture at all."
As delicate ecosystems are disrupted, and plant and animal species face extinction at an ever-increasing rate, the word is getting out that the current practices of chemical companies and industrial agriculture are harming billions of people.
Recently, large investment funds have responded to disinvestment advocates by selling off their holdings in Exxon, BP, Chevron and other carbon polluters, yet they still invest in Monsanto—a group that transgresses far beyond any oil company in its injury to the environment and society.
It's time for everyone who cares about the future of food to unite in changing the failing industrial agriculture system. We have the opportunity to vote three times a day by eating organic whole foods instead of packaged, processed and convenient "food-like substances." Vegans, it's vital that you choose organic foods vs. Roundup-sprayed, hexane-processed soy cutlets. The fake, non-organic foods funded by the Silicon Valley are not life-enhancing. For those who eat meat, eggs and dairy products, it's important to support pasture-based ranchers and suppliers, as these systems sequester carbon into the soil humus-sphere through intensive grazing. Meat eaters consider consuming 50 percent less meat, and at all costs we must avoid conventional suppliers that rely on toxic, high-GHG chemical fertilizers to grow carbon-intensive GMO corn and soy.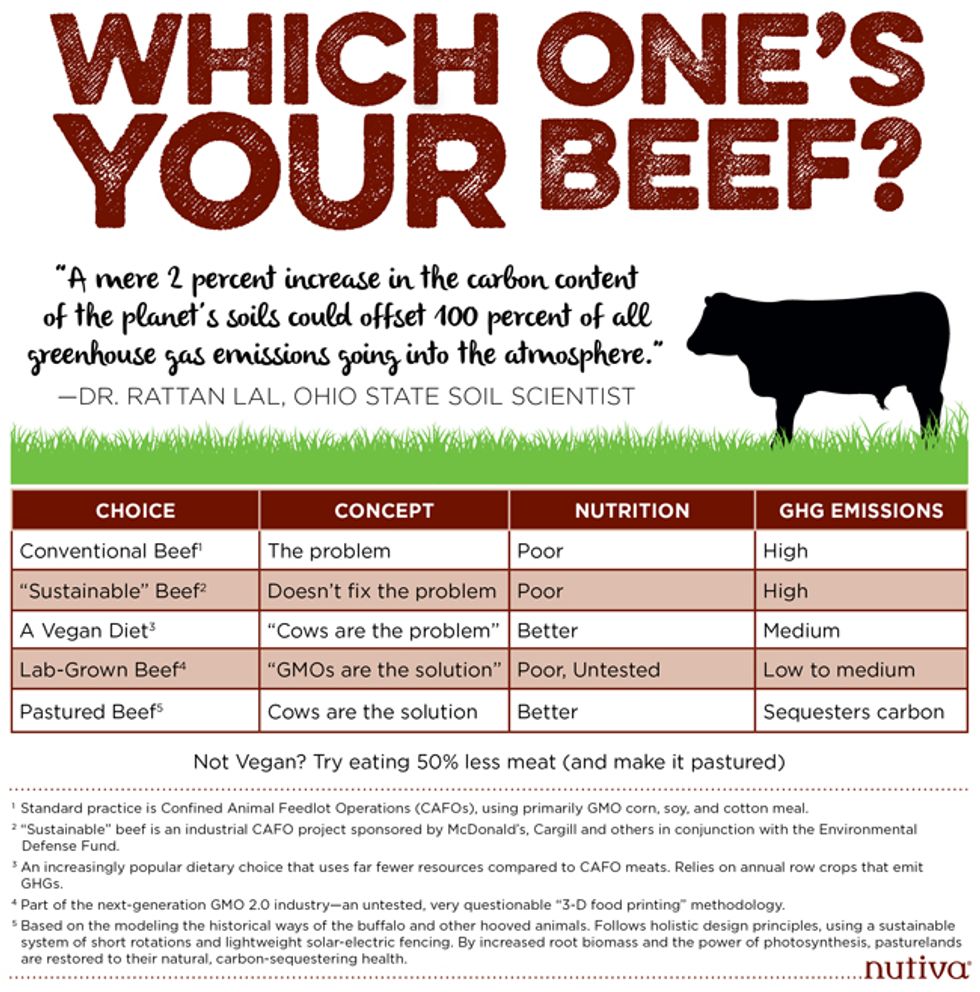 Industrial agriculture regards soil as merely a root-holding medium on which to apply petroleum products while manipulating genetics. Regenerative organic agriculture views soil as a holistic system, and understands the interconnected soil biology—teeming with the billions of bacteria and fungi that, along with earthworms and organic matter, indicate good health. Healthy soil yields healthy foods that, in turn, nourish a healthy society. Los Angeles-based Kiss the Ground Foundation is working on a powerful, new, five-minute Story of Soil video to educate the public on this vital issue.
Using short rotation with solar-powered mobile fencing, a new generation of ranchers is growing grass while building carbon and organic matter into the soil. The 12-minute video Soil Carbon Cowboys featured one such "grass rancher," Gabe Brown, who increased the organic matter in his North Dakota pastureland from less than 2 percent to 8 percent in 20 years.
For annual crops, planting rotational cover crops like vetch or alfalfa, instead of using nitrogen fertilizers, is essential. Chemical nitrogen fertilizers release massive amounts of nitric oxides that are nearly 400 times worse than carbon dioxide. Some organic CAFO producers such as Horizon Organic Milk are clearly not regenerative, as they rely on factory farms to produce a large percentage of their milk.
The U.S. Department of Agriculture and U.S. Environmental Protection Agency statistics vastly underreport agriculture emissions at 10-12 percent total. Many researchers think agriculture is the source of more of these emissions than even transportation fuels. Organic is better than conventional, but organic plus regenerative is best, for it enhances soil fertility vs. merely maintaining it. (A big reason why the return of hemp farming is so vital is hemp's deep taproot and nitrogen-rich leaves that build soil tilth).
Yet, as Tom Newmark of regenerative farming group the Carbon Underground says, "We need to both move forward in building soil life and conduct more science around carbon sequestration to share with policymakers and allies."
The Way Forward
Many in the organic movement wonder about our NGO allies in the climate, ocean and forestry sectors. According to Ronnie Cummins of the Organic Consumers Association, "With the mounting evidence of how regenerative organic agriculture is the number one solution for climate change, ocean health, and soil ecology via sequestering carbon, it's time for the environmental movement to join forces. In fact, our survival depends on it."
Trying to solve the entire problem by reducing global carbon via solar, wind and renewables has been a failure. One climate meeting after another ends with people throwing up their hands and declaring that we're doomed because nations won't agree to meaningful cuts. The message of drawing down carbon via regenerative agriculture warrants no mention in the glossy documents, nor even a tweet!
A recent Cummins "Letter from Lima" provides interesting background on the climate movement.
Yet a groundswell of people are beginning to realize that the way forward is to support regenerative organic farming and pasture-raised meat and dairy systems while simultaneously reducing animal consumption. As the Earth passes the 400-ppm carbon mark, noted author and environmentalist Paul Hawken declares, "Stabilization at 450, 500, 550 ppm is chaos—our goal should be drawdown."
Which is better for the environment—to buy a Tesla and consume a standard American diet or to drive a used SUV and eat an organic diet with some pastured meat and dairy? Yes, it's the latter, and of course even better is to eat an organic diet, walk or bike more, and drive a more energy-efficient car.
Soil, not oil, is the wise path forward. At the height of this information age of Google and the social media, the history of our planet is being written. Will it ultimately be said that the simple solution under our feet was shared around the digital campfire, and thus globally chosen by informed citizens of the Earth? Or will the annals read that this saving solution was ignored by all but a few? Did the 7 billion people on Planet Earth succumb to false messages from Monsanto, Exxon and self-serving apologists that GMO "better living through chemistry" food systems were best?
As you read this, a new generation of GMO 2.0 untested synthetic foods is being programmed in labs via "3-D food printing." The fate of Earth's life-support systems is hanging in the balance. Remember, as you start to reach for that box of non-organic cereal for your shopping cart: What we eat will impact the planet more than just about anything else we do. It's late in the fourth quarter and there are no timeouts left, but—yes—we have the ball.
It's time for us to revive the ancient wisdom of honoring the land, and in the process heal our atmosphere, our oceans, our humus-sphere and ourselves. Regenerative organic agriculture is the answer we need to create a food system that works for everyone. Are you ready to be part of this solution?
John W. Roulac, founder and CEO of the superfoods company Nutiva, has also founded five nonprofit ecological groups, including GMO Inside and the Nutiva Foundation. John has written four books, including Backyard Composting and Hemp Horizons.
YOU MIGHT ALSO LIKE
Vandana Shiva and Hummingbird Project Devoted to Saving Seeds and Restoring Soils
12 Ways to Rid the Planet of GMOs and Monsanto's Roundup
[Editor's note: This article is part one of a two-part series. Read part two.]
Many of us are now choosing to eat holistically grown foods. We want:
• more nutrition from our food.
• to avoid toxic pesticides and GMOs.
• to create safer conditions for farmers and rural communities.
• to protect the water, air and soil from contamination by toxic agrochemicals.
While these reasons are important, one critical issue is missing from today's conversation about food. The concept is simple, yet virtually unknown. The solution to our global food and environmental crisis is literally under our feet.
If you take away only one thing from this article, I want it to be this quote from esteemed soil scientist Dr. Rattan Lal at Ohio State University: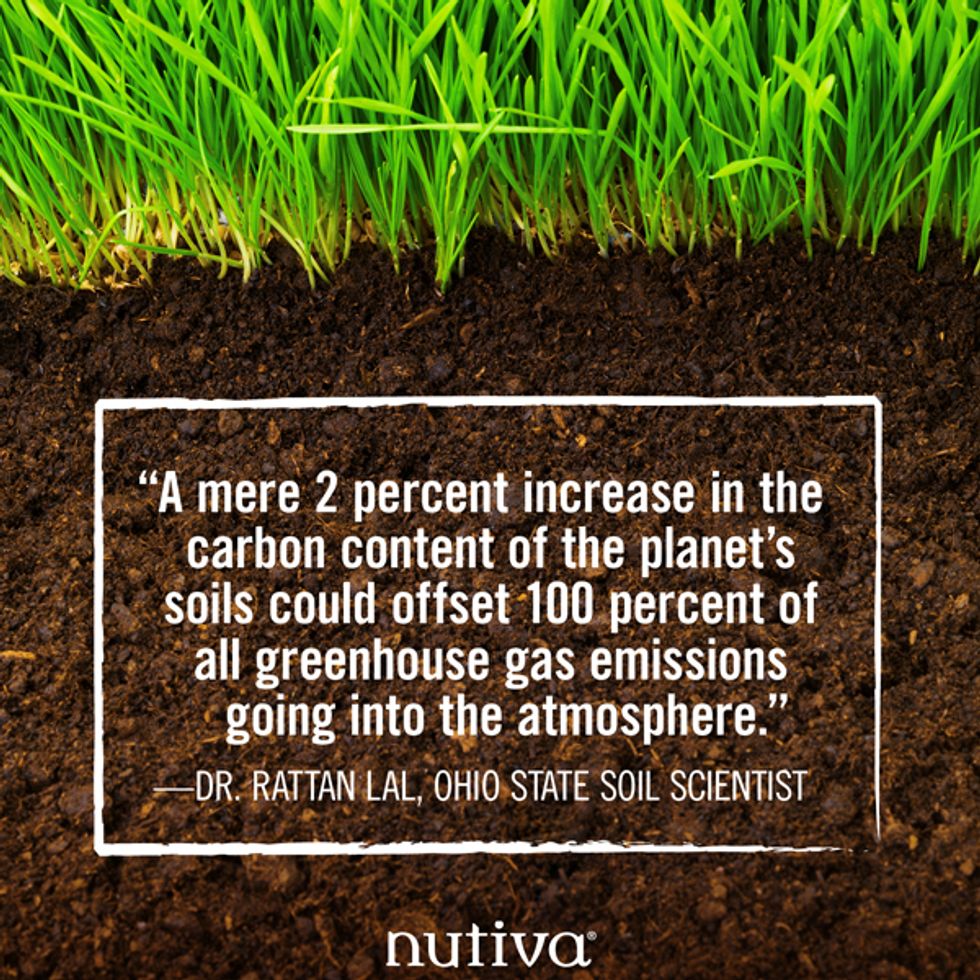 Through the past hundred years, we've steadily increased our rate of digging up and burning carbon-rich matter for fuel. This is disturbing the oceanic ecosystem in profound ways that include reducing the plankton that feeds whales and provides oxygen for humans. And we're not just talking about the extinction of whales. As I'll detail in this article, even Maine lobsters could become a relic of the past.
We've severely disrupted the balance in the "carbon triad" by clearing rainforests, degrading farmland, denuding pasturelands, and burning coal and oil. The carbon triad? Yes; think of the three main carbon sinks: the atmosphere, the oceans and the humus-sphere. While I'm sure you're familiar with the first two, you might not know about the latter carbon sink. Humus is the organic component of soil. (Gardeners create it as compost.) The humus-sphere is made up of the stable, long-lasting remnants of decaying organic material, essential to the Earth's soil fertility and our ability to grow nutrient-rich crops.
Up until now, the big oil companies Exxon, Chevron and Shell have been perceived as the main climate villains. Yet a new and growing movement of "carbon cycle-literate" people and organizations now realize that Monsanto, DuPont, Syngenta and big ag are much worse. We now know that 20-30 percent of all manmade green house gases in the atmosphere comes from industrial agriculture. Chemicals are for cars, not for the soil. By dumping agricultural chemicals onto our soils, we disrupt nature's delicate balance of water, soil and air.
In his recent Huffington Post piece "Nature Wants Her Carbon Back," Larry Kopald writes, "How is it possible that with the entire planet focusing on reducing CO2 emissions we're not even paying lip service to the single largest contributor?"
Tom Newmark, ex-CEO of New Chapter and co-founder of the Carbon Underground Project, has said it best: "Many NGOs view carbon and agriculture as the 'enemy.' The regenerative movement sees carbon as our friend, and agriculture as our natural ally to help our friend carbon return to the land." The challenge is that the enemies of all things natural, i.e., Monsanto, DuPont and Syngenta, are culture jamming in hope that the regenerative message won't go viral.
Two of those three carbon sinks are maxed out, while the soil, where the humus-sphere resides, has lost most of its humus due to the use of industrial farming techniques and bad land-management practices. This leaves the soil as the primary sink where our excess carbon can be sequestered. Yet nature is abundant and forgiving. Recent research in the fields of wetland, pasture, forest and crop production has illustrated that, by changing our management strategies, we can create more nature-centric systems that improve our quality of life rather than degrading it.
Carbon Farming Defined
Carbon farming is an agricultural system implementing practices that improve the rate at which CO2 is removed from the atmosphere and converted to plant material and/or organic matter in the soil. Today excess carbon is falling into our oceans and creating acidic conditions that threaten plant and animal species. If we remove carbon from the atmosphere and oceans by implementing the practices of regenerative organic agriculture, we'll sequester carbon into the soil and expand the soil's water-holding capacity. Building organic matter into the soil's humus layer is essential for growing the healthful foods humanity needs.
As a 2014 Rodale Institute report states, "Organically managed soils can convert carbon CO2 from a greenhouse gas into a food-producing asset." Two major upsides to this approach are drought-proof soils and, thanks to more nutrient-rich foods, reduced healthcare costs.
If this is the first you've heard about this idea, it's because the good news is just starting to trickle out. For example, the Marin Carbon Project's work with compost and rangeland was recently featured on the cover of the San Francisco Chronicle.
The mission of the Carbon Cycle Institute (part of the Marin Carbon Project) is "to stop and reverse global warming by advancing natural, science-based solutions that remove atmospheric carbon while promoting environmental stewardship, social equity and economic sustainability." The institute is also focused on carbon-cycle literacy, a form of savvy still greatly lacking in the general population, by educating and empowering people to make more informed choices and to demand that elected officials do the same.
Recently the American Carbon Registry, a nonprofit organization that creates protocols for carbon usage, approved standards that would reward ranchers for land practices that sequester carbon. Rancher John Wick, a Carbon Cycle Institute founder, has said, "Our proposal is that there is a whole other paradigm—that agriculture practices can be . . . the art of transforming atmospheric carbon into biospheric carbon." As of this writing, I understand that Gov. Jerry Brown's office plans to visit Wick's ranch.
From the regenerative agriculture movement has also come a fascinating new book by Kristin Ohlson that I strongly recommend: The Soil Will Save Us: How Scientists, Farmers and Foodies Are Healing the Soil to Save the Planet.