This website uses cookies to ensure you get the best experience while browsing it. By clicking 'Got It' you're accepting these terms.
By Austin Wilson
The bad news for Monsanto keeps getting worse. In newly published internal Monsanto emails, a company scientist writes that "You cannot say that Roundup is not a carcinogen ... we have not done the necessary testing on the formulation to make that statement."
EcoWatch Daily Newsletter
Consumer health watchdog As You Sow released results Wednesday showing that 35 of 50 chocolate products tested, including chocolate bunnies and eggs, expose consumers to lead and cadmium above levels set by California's Safe Drinking Water and Toxic Enforcement Act.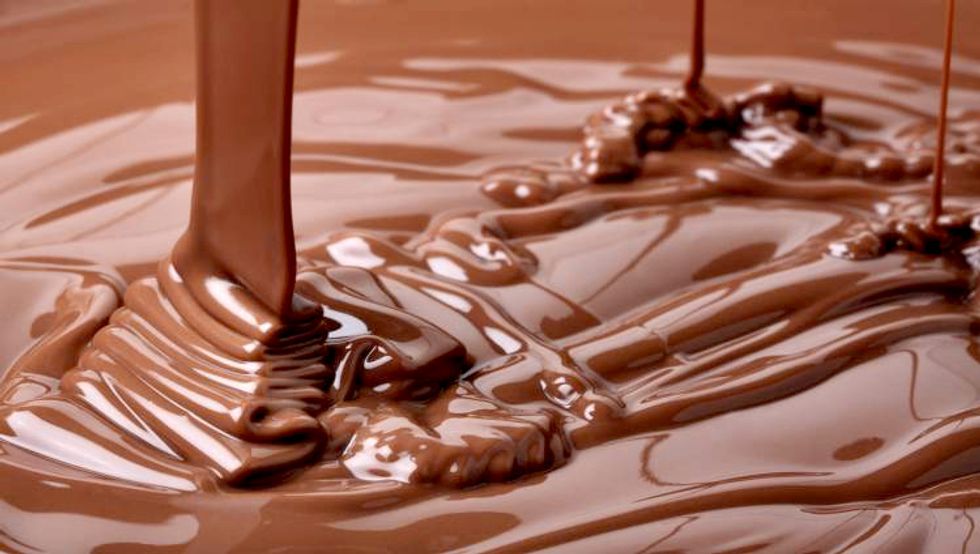 Testing commissioned by As You Sow, and conducted at independent laboratories, indicates that the chocolate products contain lead and/or cadmium, and they fail to provide the legally required warning to consumers.
"Lead exposure is associated with neurological impairment, such as learning disabilities and decreased IQ, even at very low levels. In fact, there is no safe level of lead for children," said Eleanne van Vliet, MPH, As You Sow's environmental health consultant.
As You Sow has filed legal notices against chocolate manufacturers, including Trader Joe's, Hershey's, Green and Black's, Lindt, Whole Foods, Kroger, Godiva, See's Candies, Mars, Theo Chocolate, Equal Exchange, Ghirardelli, Earth Circle Organics and more, for failure to warn of lead and/or cadmium in their chocolate products.
"As underscored by the Flint disaster, humans have contaminated our environment with lead, and now we must do everything in our power to protect ourselves and children, who are the most vulnerable of us, from every possible exposure," said Sean Palfrey, MD, a pediatrician and professor of pediatrics and public health at Boston University School of Medicine. "Young children and pregnant women especially should avoid exposure to lead."
Scientists have linked chronic cadmium exposure to kidney, liver and bone damage in humans. Children are more susceptible to especially susceptible to even from low doses over time. Animal studies associate cadmium exposure with decreased birth weight, neurobehavioral problems and male reproductive harm.
Recent revelations of lead contamination in water in Flint, Michigan raised awareness that lead is irrefutably linked to neurological impacts in children. Since 1992, As You Sow has led enforcement actions resulting in removal of lead from children's jewelry and formaldehyde from portable classrooms.
"Lead and cadmium accumulate in the body, so avoiding exposure is important, especially for children," explained Danielle Fugere, As You Sow president. "Our goal is to work with chocolate manufacturers to find ways to avoid these metals in their products."
YOU MIGHT ALSO LIKE
7 Types of Plastic Wreaking Havoc on Our Health
Pro Surfer Cyrus Sutton Develops Sunblock Safe for People and the Planet
Want to Buy Non-Toxic Products? Look for One of These Five Labels
Portland Becomes 7th City to Sue Monsanto Over PCB Contamination
In a key win, the Oakland-based non-profit advocacy group, As You Sow defeated ExxonMobil's attempt to suppress an innovative, first of its kind shareholder resolution. The resolution asks Exxon to report its energy resources in an energy-neutral metric—BTUs—in addition to the traditional "barrels of oil equivalent" standard. Establishing a climate-friendly measure of energy reserves is a key step in incentivizing management, and the market, to support the transition to a clean energy economy.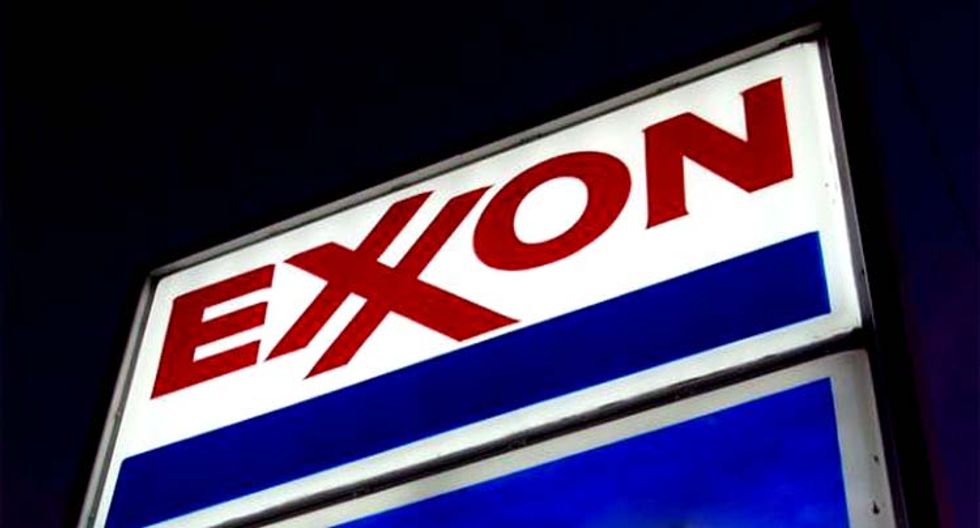 "We are pleased the SEC sided with shareholders concerned with climate risk," said Danielle Fugere, As You Sow's president and chief counsel. "Exxon must allow shareholders to vote on this first step on the path toward clean energy. Broad support will give management the latitude to develop a diverse and profitable low carbon business plan, while maintaining 100 percent BTU energy replacements."
In response to Exxon's SEC bid to stop the resolution from being voted on by shareholders, As You Sow successfully argued that, "... in a rapidly decarbonizing economy, fossil fuel companies must develop climate change-responsive business models" and one possible path is to transition into energy companies not dependent on carbon intense, climate damaging commodities.
Exxon currently accounts for its energy assets in "barrels of oil equivalent." As You Sow noted in its SEC reply that this accounting measure discourages a low carbon transition by linking the calculation of a company's assets, and therefore its value, to carbon based-metrics.
The resolution proposes reporting company energy resources neutrally, by category, so that all resources—including solar, wind, biofuels, geothermal and other renewables—will be accounted for as BTUs and valued. This metric decouples Exxon and its shareholders from oil's declining profitability, its escalating climate damage and Exxon's decreasing ability to economically replace its oil reserves.
Shareholders seek Exxon's leadership in beginning the inevitable transition to becoming a diversified energy company able to compete in a decarbonizing economy.
As You Sow is simultaneously filing a petition with the SEC to change its reporting requirements to an energy neutral metric, which will free the oil industry as a whole from oil-dependent financial valuation.
YOU MIGHT ALSO LIKE
Mark Ruffalo and Annie Leonard: We Must Rebuild Our Democracy
7 Arrested at 'Pancakes Not Pipelines' Protest at FERC
Rockefeller Fund Divests From Fossil Fuels, Slams Exxon
Bill McKibben: Fracking Has Turned Out to Be a Costly Detour