Trade In Old, Inefficient Holiday Lighting for Money Saving LEDs
Nov. 11, 2013 06:31PM EST
Business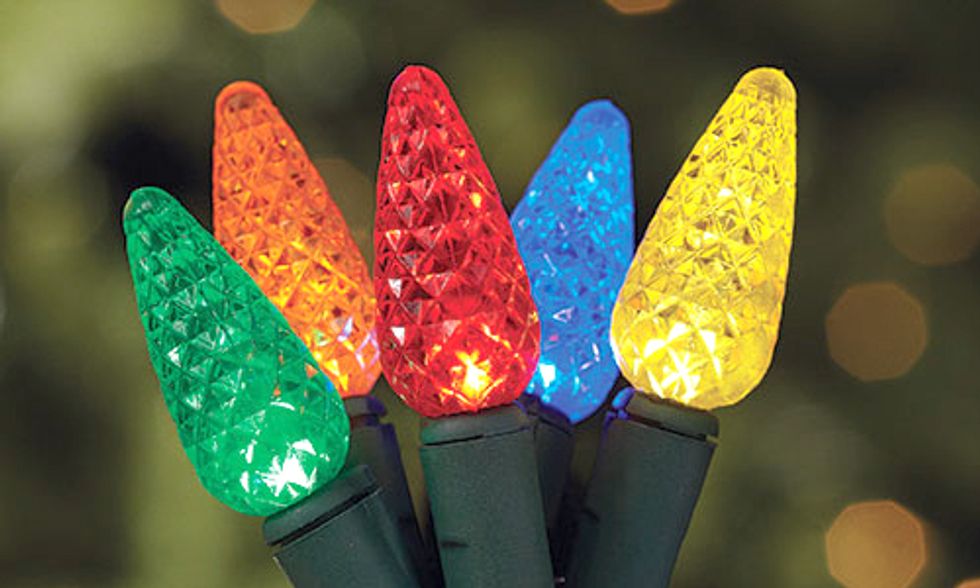 Home Depot is encouraging people to do away the old Christmas lights of years past in exchange for energy efficient ones.
The national retailer will recycle old, broken or used incandescent lights across the country if shoppers bring them in before the end of the business day on Nov. 17. Customers can then receive discounts of $3 (Home Accents), $4 (Martha Stewart Living or GE) or $5 (EcoSmart or LightShow) on a set of LED lights, depending on the brand they select.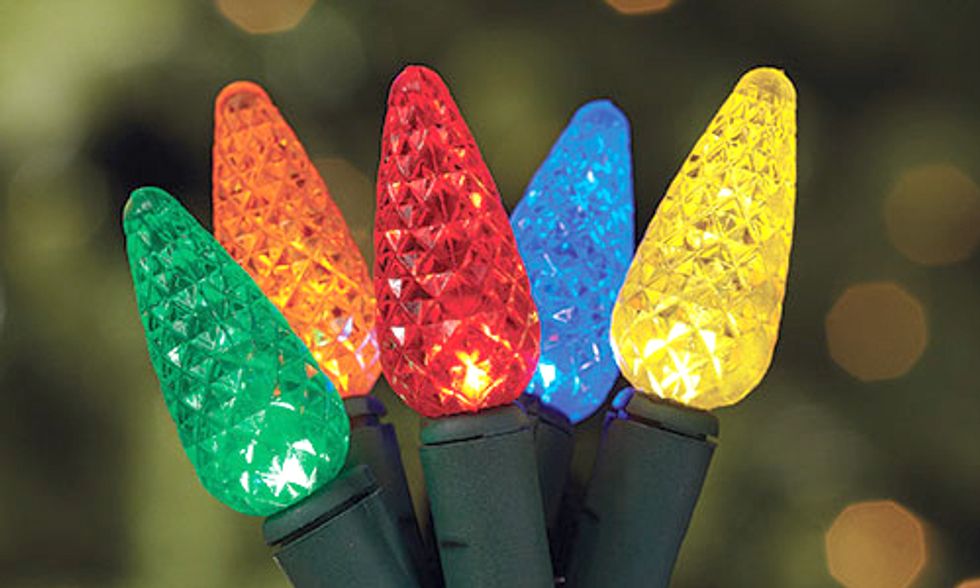 The store will limit each customer to five discounts.
Aside from a few extra dollars in your pocket, participating in such a deal would be a good holiday deed for the country. Department of Energy (DOE) figures show that holiday lights consume more than six terawatt hours per year—the equivalent of the electricity consumed by 500,000 homes in one month.
Additional DOE data shows that incandescent can be wildly expensive when compared to their LED counterparts:

The savings become even more apparent when planning for multiple holiday seasons.

Though Home Depot is the first to announce an LED-based discount, other national retailers are making energy efficiency a priority this season. Here are a few developments, reported by the Kansas City Star:
Half of the Christmas lights offered by Wal-Mart this year are LEDs. A string of 50 mini LED lights are selling for $5, down from $6.30 last year. "We know our customers are gravitating toward them," Debbie Serr, a Wal-Mart spokeswoman, told the newspaper.
Costco is selling no incandescent Christmas lights at all this year.
Christmaslightinstaller.com, which sells, rents and installs Christmas lights in various cities estimates that one-third of its customers are buying LEDs early on.
Visit EcoWatch's PRODUCTS page for more related news on this topic.

EcoWatch Daily Newsletter
Recent Stories from EcoWatch