Zone-Based Approach Is Key Component of Smart Solar Report
Oct. 17, 2011 02:27PM EST
Energy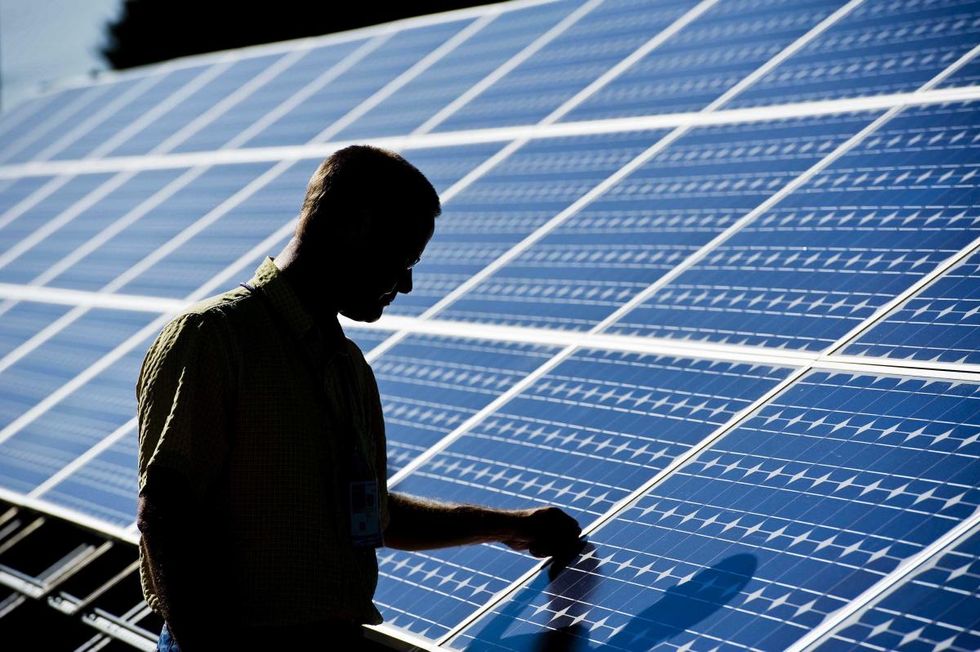 Anticipating a major announcement by the U.S. Department of Interior (DOI) and U.S. Bureau of Land Management (BLM) in late October, The Wilderness Society has released Smart Solar, a report that shows why there is great support for the department's commitment to focusing solar development in low-conflict solar energy zones on public lands. As shown in "Smart Solar," people from many walks of life—sportsmen, ranchers, regulators, members of Congress and others—endorse guiding solar development to areas with low environmental conflicts and high solar resources.
Smart Solar gives an armchair tour of the areas under consideration by the BLM. DOI and the BLM are expected to publish a supplement to the Solar Programmatic Environmental Impact Statement at the end of the month that would address some of the concerns and recommendations they received in tens of thousands of comments from people across the nation earlier this year.
"Smart Solar illustrates the critical thinking that has gone into BLM's solar energy program across the west," said Alex Daue, renewable energy associate at The Wilderness Society, and primary author of the report. "There is great value in the BLM developing a roadmap for the future, to create predictability for solar developers while working with local stakeholders to reduce conflict and avoid impacts to wilderness quality lands and key wildlife habitat."
The backbone of the BLM's solar program is the agency's Programmatic Environmental Impact Statement (PEIS) scheduled for completion in 2012. The draft PEIS, published in December 2010, elicited over 80,000 public comments, highlighting the importance of this effort and the great interest in putting in place a sustainable solar energy program for our public lands. The supplement to the PEIS is expected to refine the current 24 proposed zones and create a process for identifying additional zones going forward. The BLM has said the solar program is likely to also include some kind of variance process that would allow consideration of appropriate sites outside of zones.
"There are certainly opportunities to improve BLM's plan. Smart Solar lays out some ways to strengthen the program, and it can also help guide citizens to better engage in the public process for their public lands," said Daue. "The PEIS is more than just a document—the decisions made through this process will provide a foundation for a smart solar energy program on our public lands for the next two decades. Smart Solar identifies very specific ways to do that well."
In general, focusing solar development in low-conflict zones offers many benefits and can facilitate responsible development while minimizing impacts. Smart Solar addresses various issues in the states covered by BLM's plan:
Arizona
California
Colorado
Nevada
New Mexico
Utah
"Solar energy is vital to our energy future in the west," said Daue. "We have terrific solar resources that can help us reduce the impact of electricity generation on our air, water and climate. Without a focus on low-conflict zones, the amazing wildlife, vast wildlands and fascinating and precious archeological sites that make the west such a special place to live could be threatened. For example, 1.5 million acres of citizen-inventoried wilderness lands could be open to solar development if the BLM does not truly focus permitting and construction of solar projects in low-conflict zones. The BLM has committed to a zone-based solar energy program, and we will be working to ensure the final program reflects that commitment. With smart up-front planning, we'll have more power from renewable energy, get it to consumers sooner and at a lower cost, create thousands of new jobs, and provide a cleaner, healthier future for our children."
To view Smart Solar in its entirety, click here.
For more information, click here.
EcoWatch Daily Newsletter
Related Articles from EcoWatch