Zero Waste Guru's 10 Tips for a Happier and Healthier Life
Mar. 10, 2015 01:49PM EST
Health + Wellness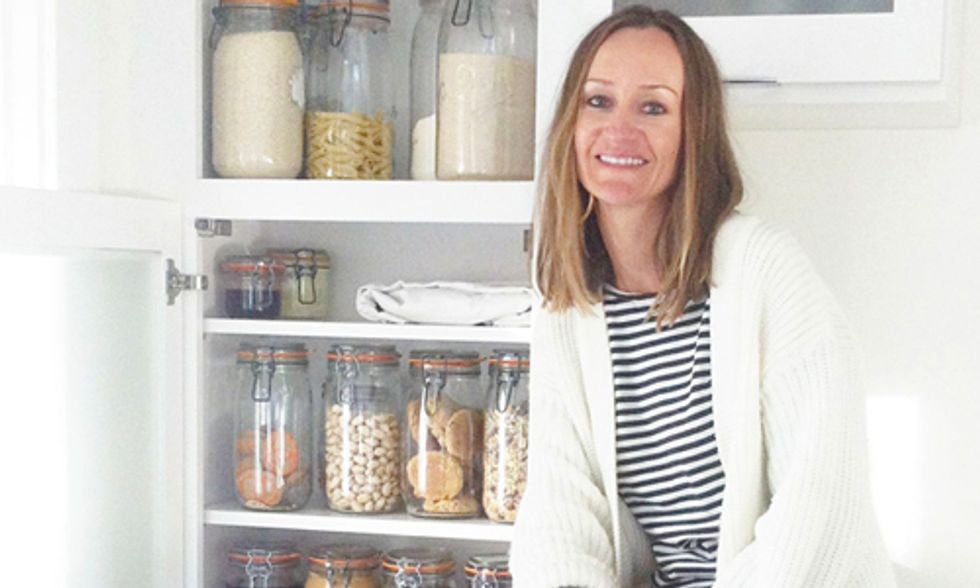 Bea Johnson and her family adopted a zero waste lifestyle back in 2008 and they've never looked back. A zero waste guru, Johnson has inspired thousands of people, including Lauren Singer, author of the zero waste blog Trash is for Tossers, to adopt a zero waste lifestyle. She has been hailed by The New York Times as "the priestess of waste-free living."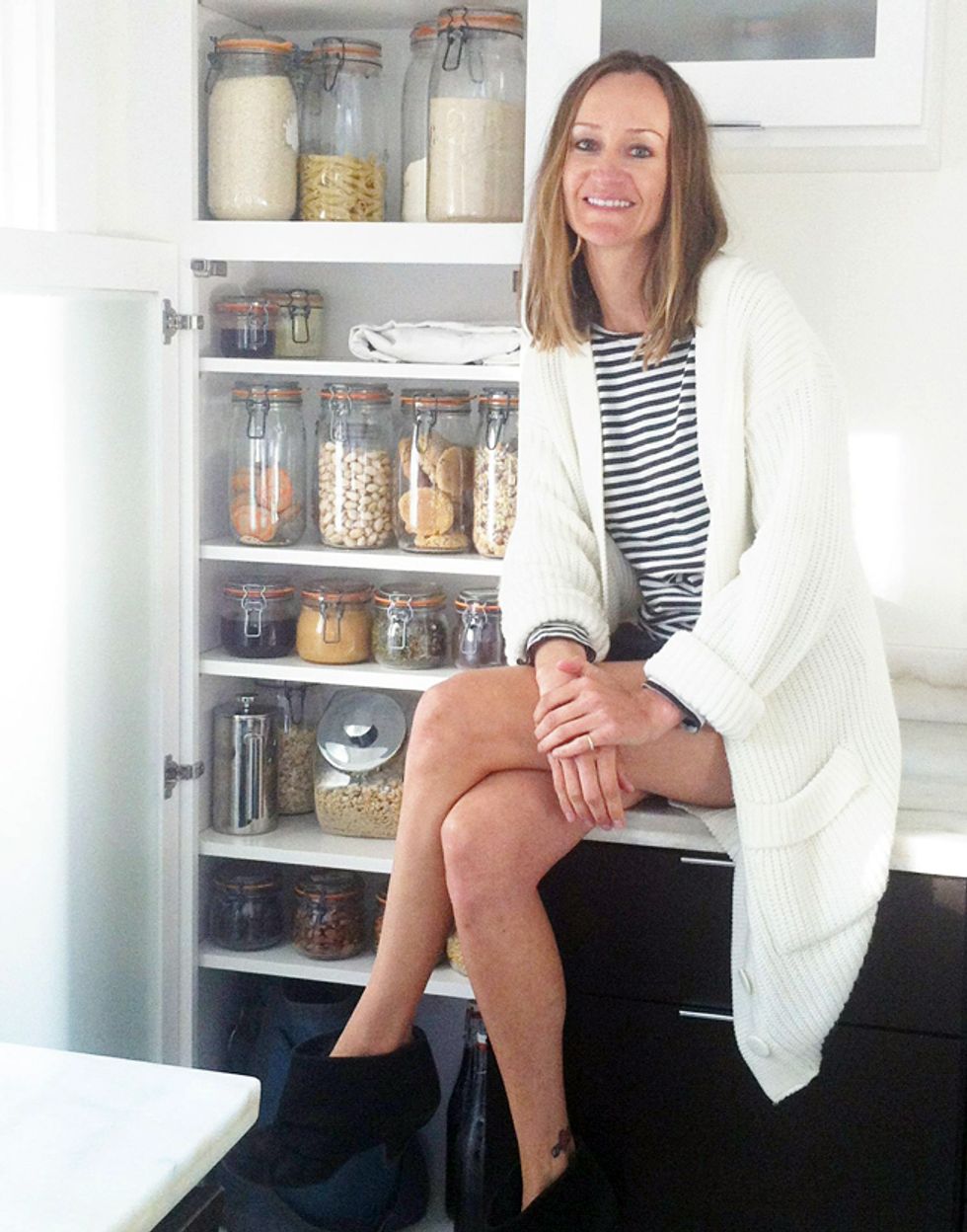 Johnson's book, Zero Waste Home, and her blog of the same name, share her personal story of how she simplified her life by reducing her waste. Johnson, her husband, Scott, and their two sons produce just one quart-sized jar of garbage per year and they say their overall quality of life has changed for the better.
They are doing more with less. They now have more time together, they've cut their annual spending by 40 percent, and they are healthier than they've ever been. What Johnson loves most about the lifestyle is that it simplified her life: She and her family spend less time doing chores and more time having fun. (Sign me up!)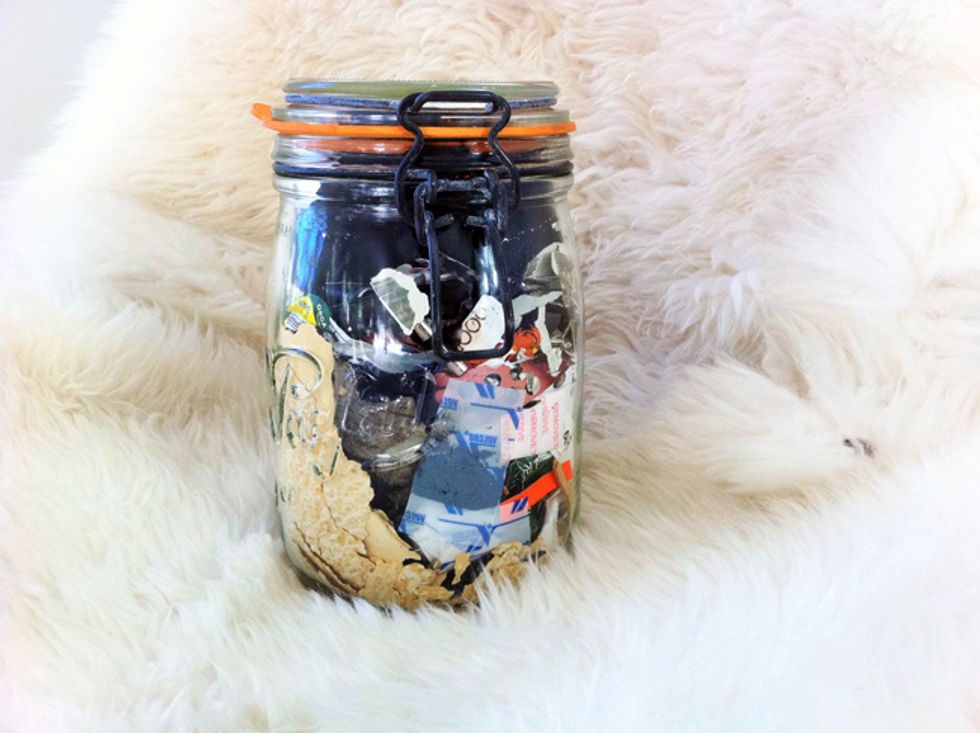 Johnson, a native of France, lives with her family in Mill Valley, California. In 2006, they moved downtown to be able to walk or bike everywhere. Before finding the small house they now live in, they rented an apartment for a year and moved in with only a few necessities (they stored the rest). They found they really enjoyed living with less and when they found their new home (which was half the size of the previous one), they got rid of 80 percent of their belongings.
"Voluntary simplicity was a first step towards waste-free living," says Johnson. When she and her family educated themselves even more about environmental issues, they decided to take the plunge and aim for zero waste. In the midst of the recession, her husband, Scott, quit his job to start a sustainability consulting company and Johnson tackled the house and the family's lifestyle.
She has proven that zero waste living can not only be stylish, but can also lead to significant health benefits, and time and money savings. "It's not only good for the environment, but it greatly improves one's standard of living, too," says Johnson. "It offers a richer life: one based on experiences instead of stuff ... Just imagine what it would be like if our society shifted from focusing on 'having' to focusing on 'being.'"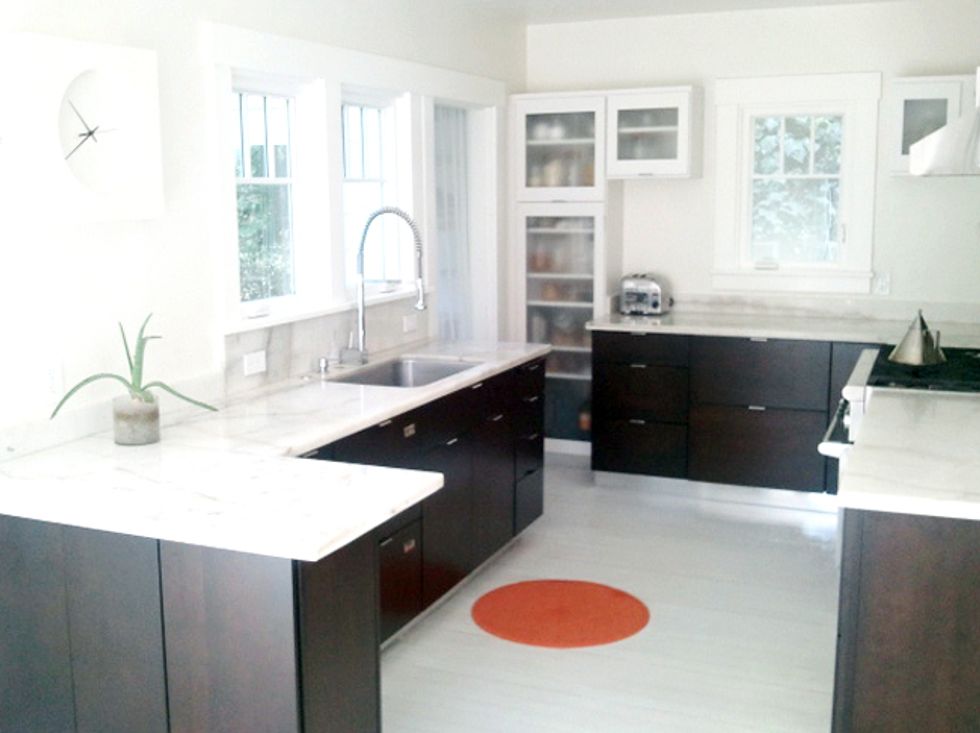 Johnson has been invited to speak at universities, corporate events and conferences all over the world. She provides consulting services and even opens her home to educational tours and the media. For her commitment and innovation, she was awarded the grand prize at the 2011 Green Awards.
"The 'zero' in zero waste makes it sound scary and hard to achieve, but it is actually not as as hard as it seems," Johnson says. To make the process even easier for newbies, Johnson created an app, Bulk, which helps users eliminate packaging from their life by locating bulk food bins and liquid refills near them and letting them share the locations that they find with others.
To adopt a zero waste lifestyle, Johnson proposes a simple guideline, the 5 R's: Refuse, Reduce, Reuse, Recycle and Rot (and only in that order). That means refusing what you do not need, reducing what you do need, reusing what you consume, recycling what you cannot refuse, reduce or reuse, and rot (compost) the rest.
Here are Bea Johnson's 10 easy steps to zero waste living:
Refuse
Fight junk mail. It's not just a waste of resources, but also of time. Register to receive less at dmachoice.org, optoutprescreen.org and catalogchoice.org.
Turn down freebies from conferences, fairs and parties. Every time you take one, you create a demand to make more. Do you really need another "free" pen?
Reduce
Declutter your home, and donate to your local thrift shop. You'll lighten your load and make precious resources available to those looking to buy secondhand.
Reduce your shopping trips and keep a shopping list. The less you bring home, the less waste you'll have to deal with.
Reuse
Swap disposables for reusables (start using handkerchiefs, refillable bottles, shopping totes, cloth napkins, rags, etc.). You might find that you don't miss your paper towels, but rather enjoy the savings
Avoid grocery shopping waste: Bring reusable totes, cloth bags (for bulk aisles), and jars (for wet items like cheese and deli foods) to the store and farmers market.
Recycle
Know your city's recycling policies and locations—but think of recycling as a last resort. Have you refused, reduced or reused first? Question the need and life-cycle of your purchases. Shopping is voting.
Buy primarily in bulk or secondhand, but if you must buy new, choose glass, metal or cardboard. Avoid plastic: Much of it gets shipped across the world for recycling and often ends up in the landfill (or worse yet, the ocean).
Rot
Find a compost system that works for your home and get to know what it will digest (dryer lint, hair, and nails are all compostable).
Turn your home kitchen trash can into one large compost receptacle. The bigger the compost receptacle, the more likely you'll be to use it freely.
YOU MIGHT ALSO LIKE
23-Year-Old Hasn't Produced Any Garbage in Two Years
Man Quits Job to Travel in Solar-Powered Home on Wheels
Why Grass-Fed Butter Is One of the Healthiest Fats on the Planet
EcoWatch Daily Newsletter
Recent Stories from EcoWatch